2010 BMW Concept 6 Series Coupé
The BMW Concept 6 Series Coupé is a fascinating vision that blends traditional values with innovative design language. This concept model, unveiled for the first time at the 2010 Paris Motor Show, showcases the experience the brand has acquired in more than 70 years of building sporty and elegant coupés. It also paves the way for a new, aesthetically powerful and dynamic interpretation of this breed of vehicle. With the BMW Concept 6 Series Coupé, the German premium carmaker is presenting a new definition of luxury-class 2+2-seater driving enjoyment and exclusiveness.
The powerful proportions and sporty yet elegant lines of the BMW Concept 6 Series Coupé provide the perfect packaging for its dynamic performance and personality. All the classic hallmarks of a BMW coupé are present, including the stretched bonnet, the short front overhang, a passenger compartment set well to the rear, and a low silhouette incorporating a dynamically flowing roofline. The principal bodywork lines run the full length of the concept model, and there is a strong sense of stylistic unity between all the different parts of the vehicle. The lines and surfaces seem to ripple out in a dynamic, pulsating wave.
Eye-catching features of the concept model include the new LED headlights, which combine the typical BMW twin round headlight format with innovative lighting technology. The all-LED design, featured for the first time on a BMW, produces a strikingly bright white light with very sharp and intensive road illumination. The functionality includes Adaptive Headlights, i.e. the headlight beam follows the road at all times. The LED rings for the daytime driving lights accentuate the characteristic, unmistakable BMW front-end styling.
The interior of the BMW Concept 6 Series Coupé conveys functionality, elegance and exclusiveness. The fluent lines and smooth transitions in the cockpit area produce an ambience that extends to the whole interior, embracing both the front- and the rear-seat occupants. The driver-centric interior design is typical of BMW and a hallmark of a sports coupé. Keynotes are the exceptionally stylish design in the centre console area and, providing a further innovative touch, the freestanding 10.2-inch iDrive Control Display in the centre of the instrument panel. The concept model is also equipped with the Head-Up Display system that offers world-beating functionality and display quality. For maximum listening quality, the hi-fi system was designed specially for the BMW Concept 6 Series Coupé using high-quality components from Danish audio systems specialists Bang & Olufsen.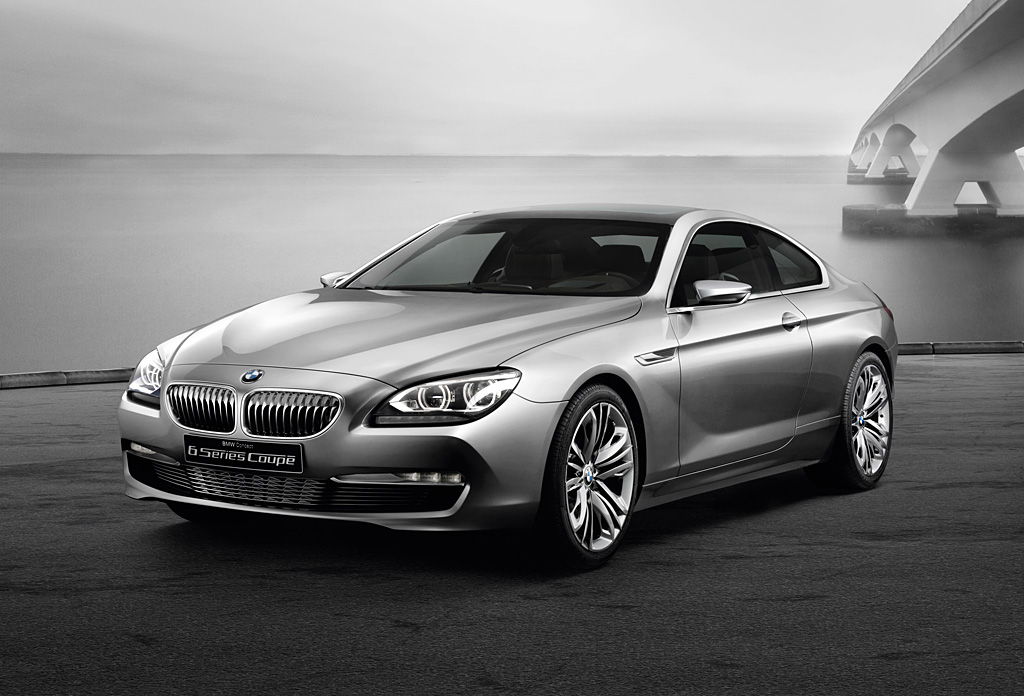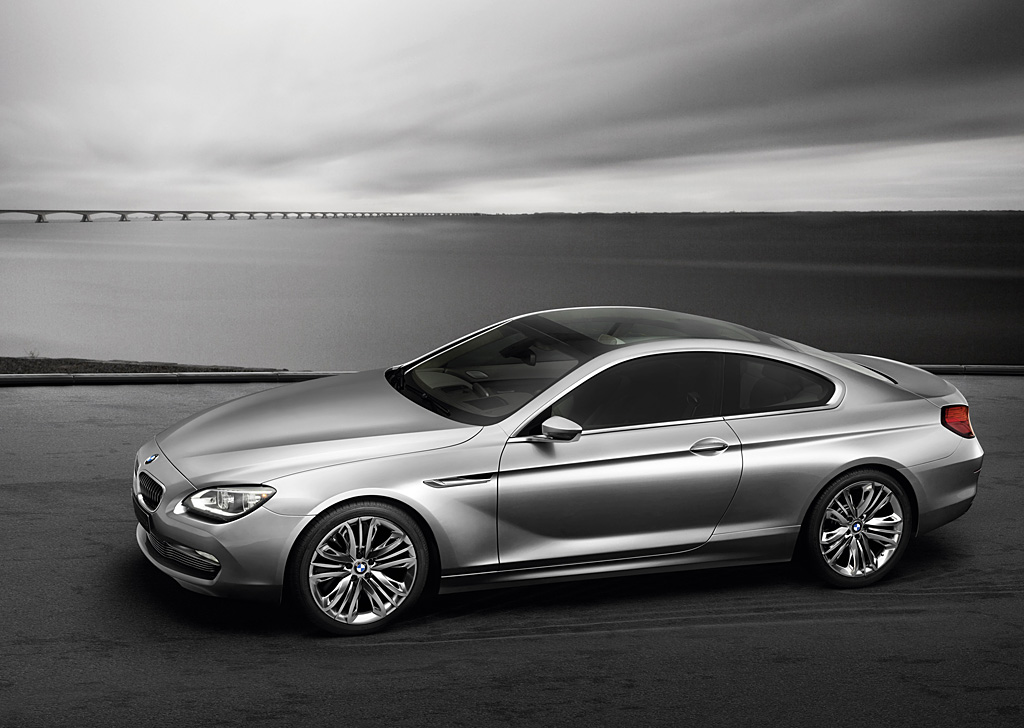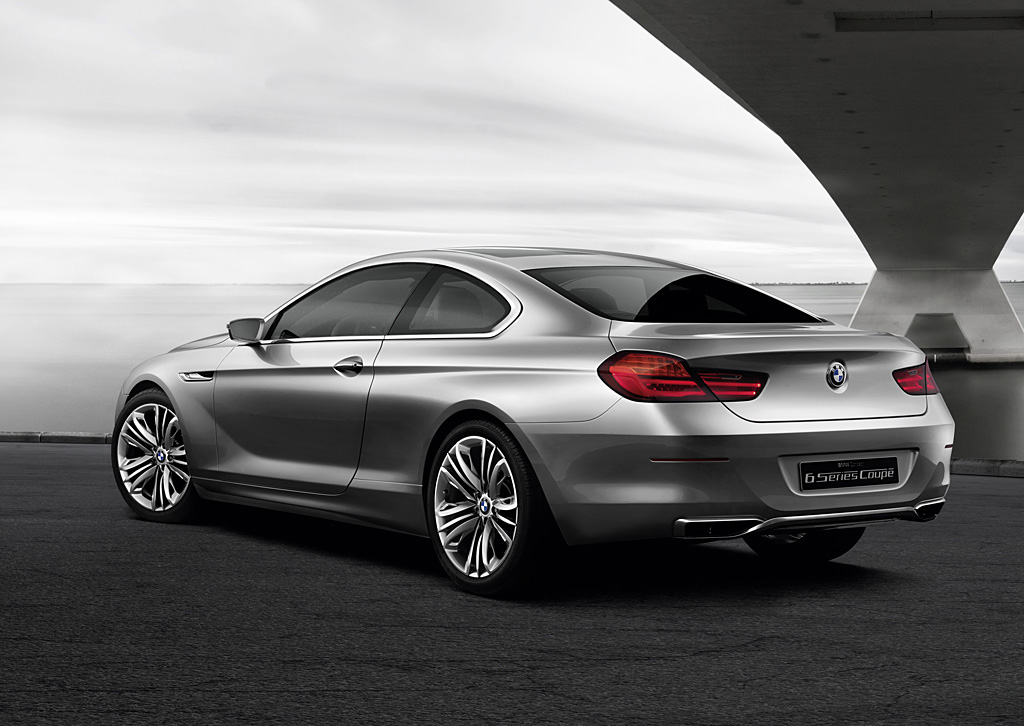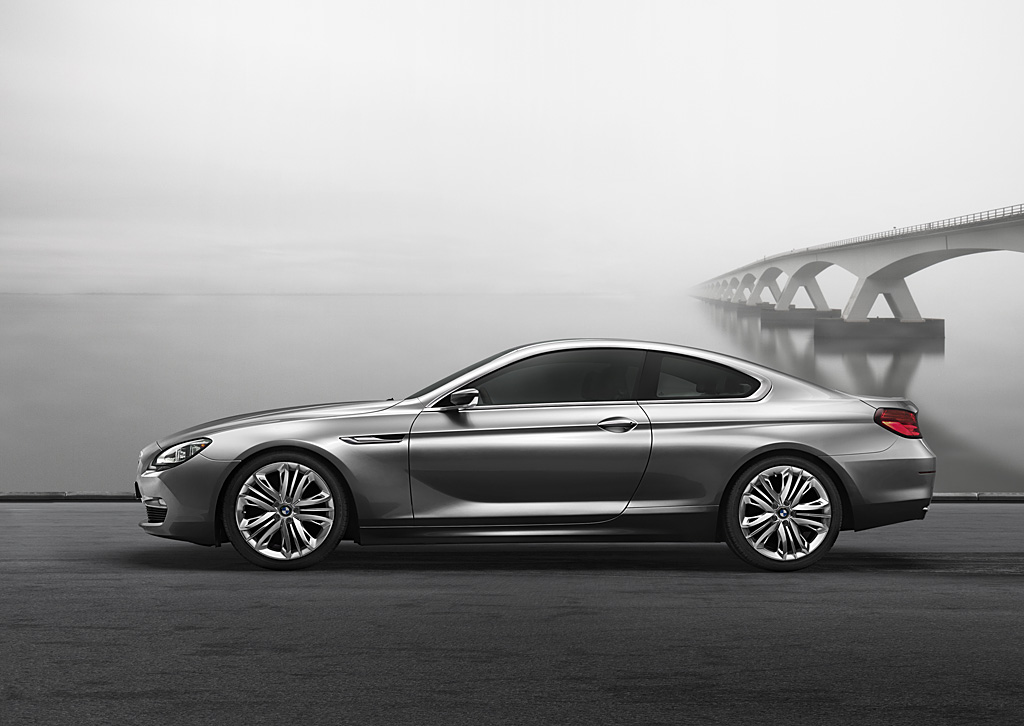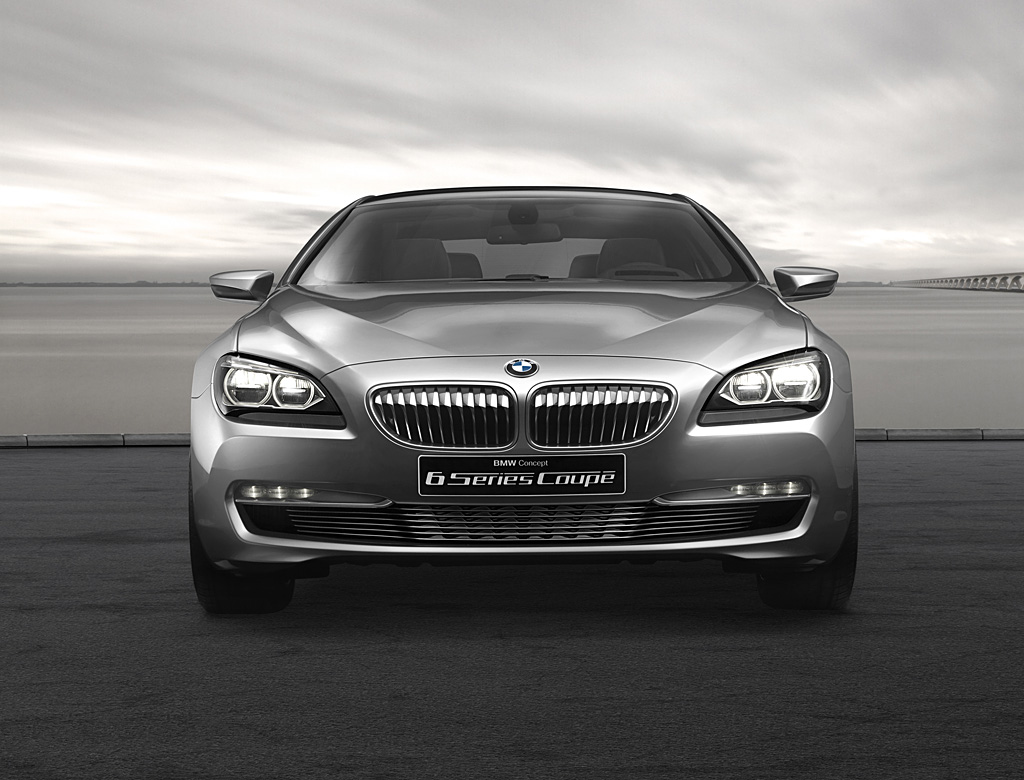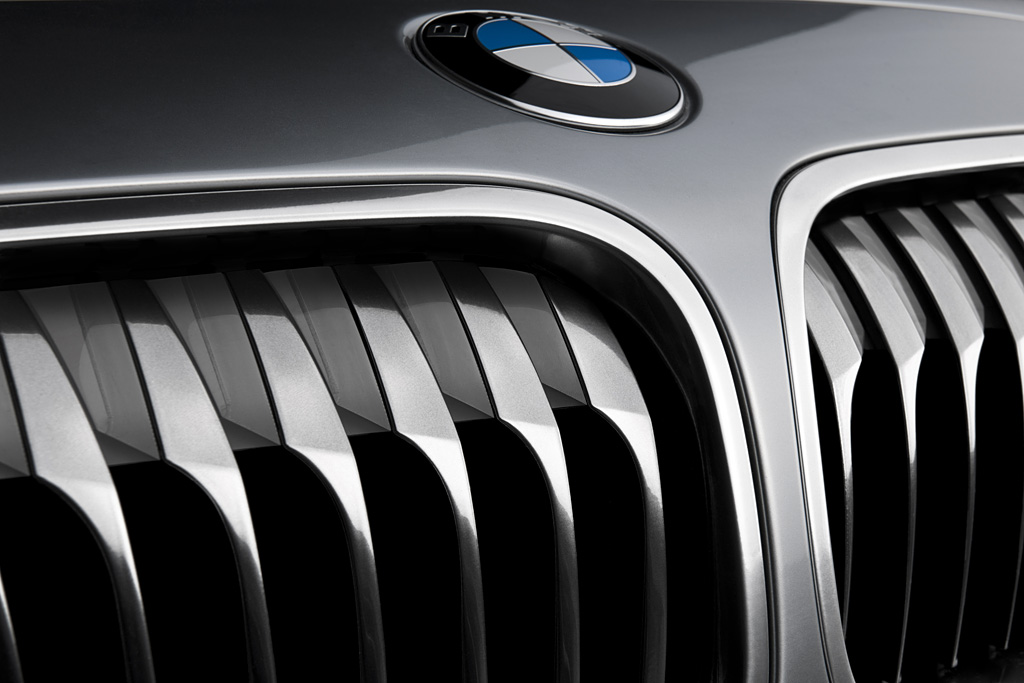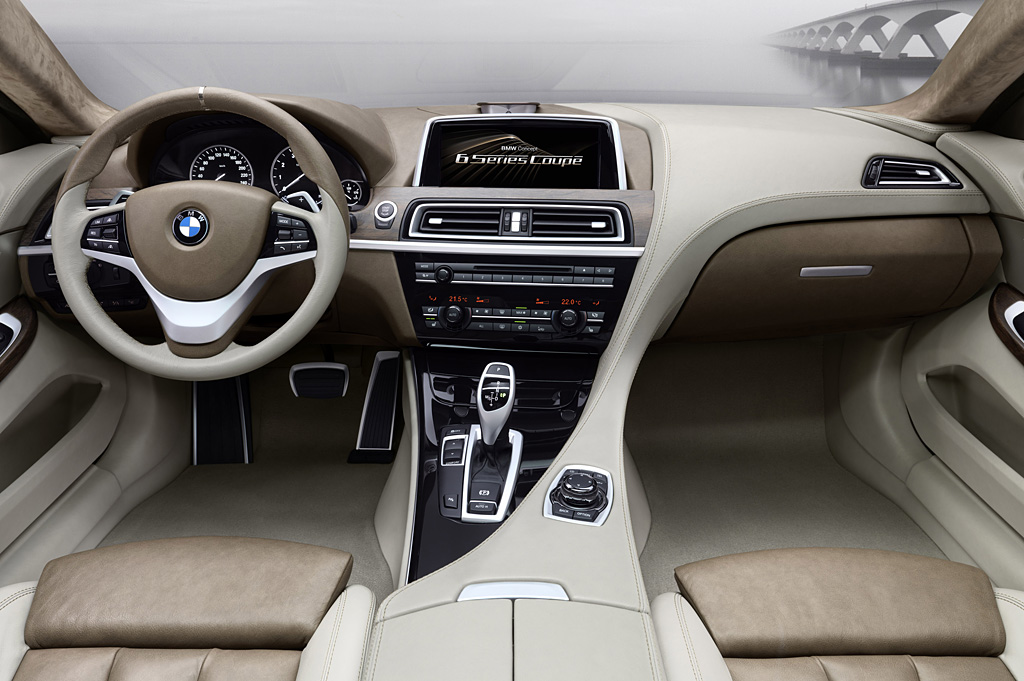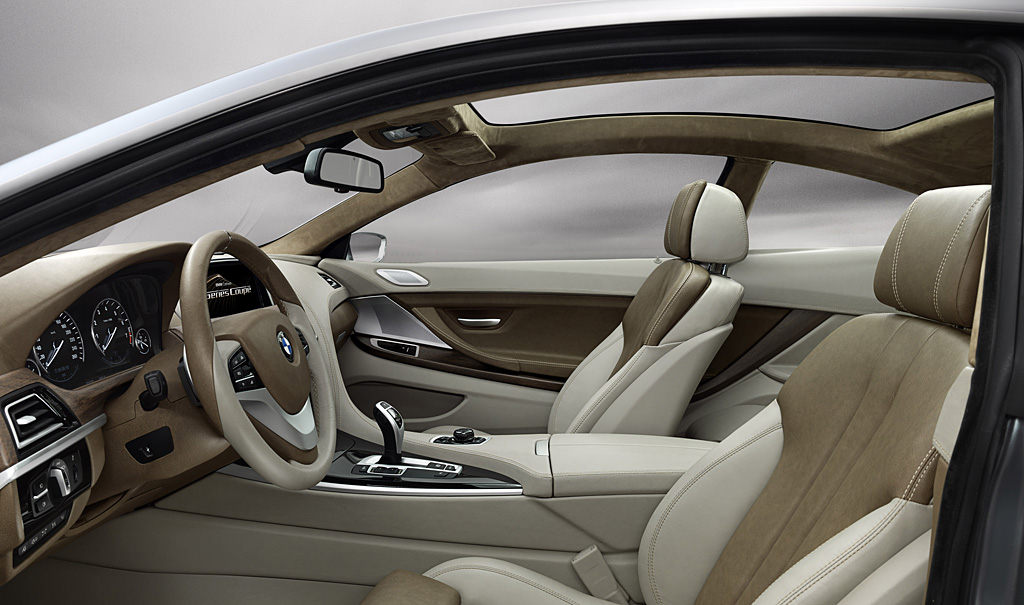 In Detail
| | |
| --- | --- |
| tags | f13, 6er |
| submitted by | admin |
| type | Concept / Prototype Car |
| released at | 2010 Paris Motor Show |
| built at | Germany |
| body stylist | Nader Faghihzadeh |