The Most Underrated Ferraris
When you've had a history as long and as storied as Ferrari's, there are bound to be some discrepancies from both supporters and critics. Not all Ferrari models have been well received, and we at supercars.net feel an obligation to act as an arbitrator, making peace between such cars and their doubters.
The cars that were the most controversial during their release, tend to be the ones which generated the most negative sentiment; most of which still lingers to this day.
Whether it be unpalatable design cues, misunderstood technological revisions, perceived automotive heresy, or a case of setting the bar too high – we explain why some of these criticisms are unfounded and/or how you can overcome any reservations, and learn to appreciate the cars in a different light.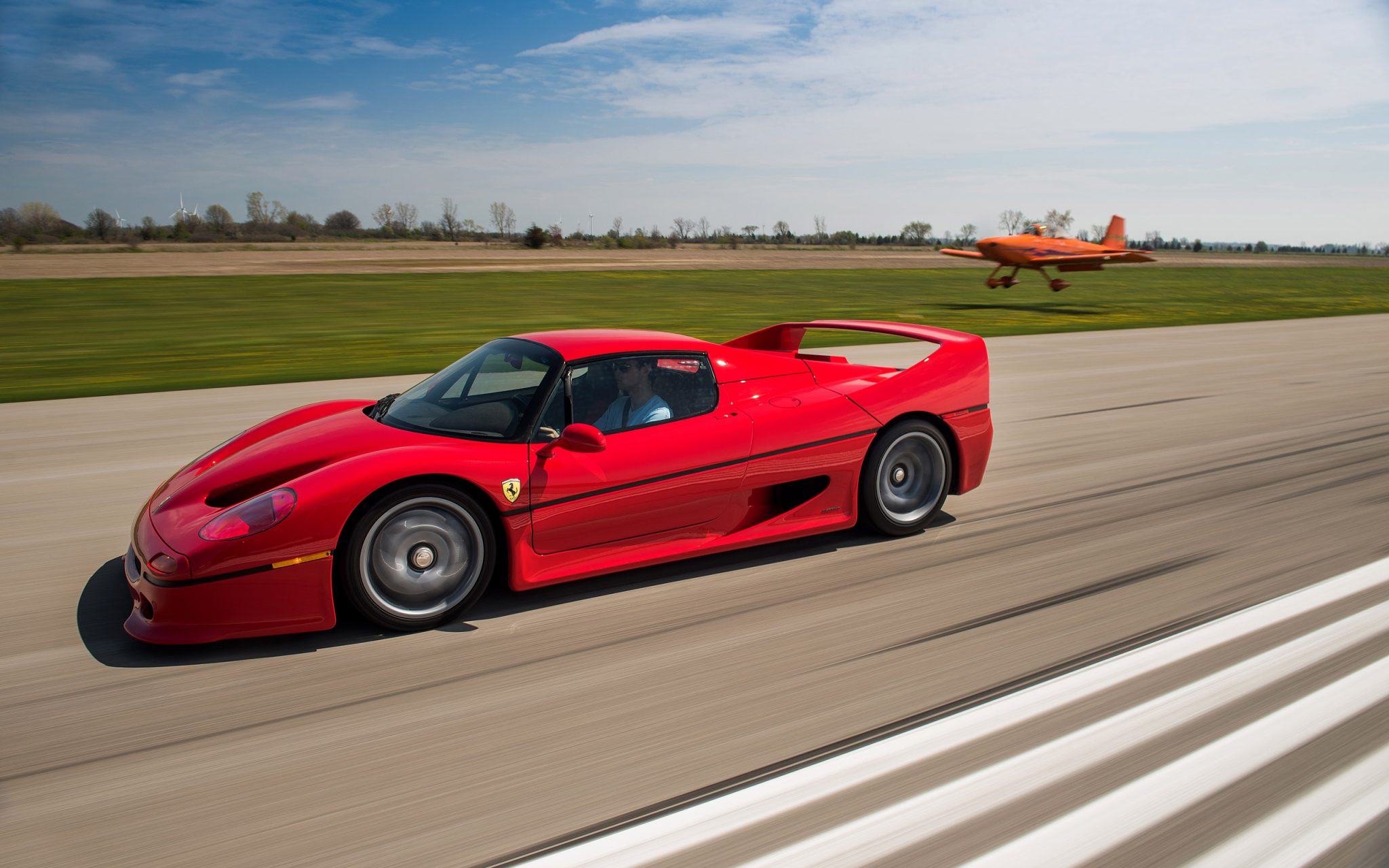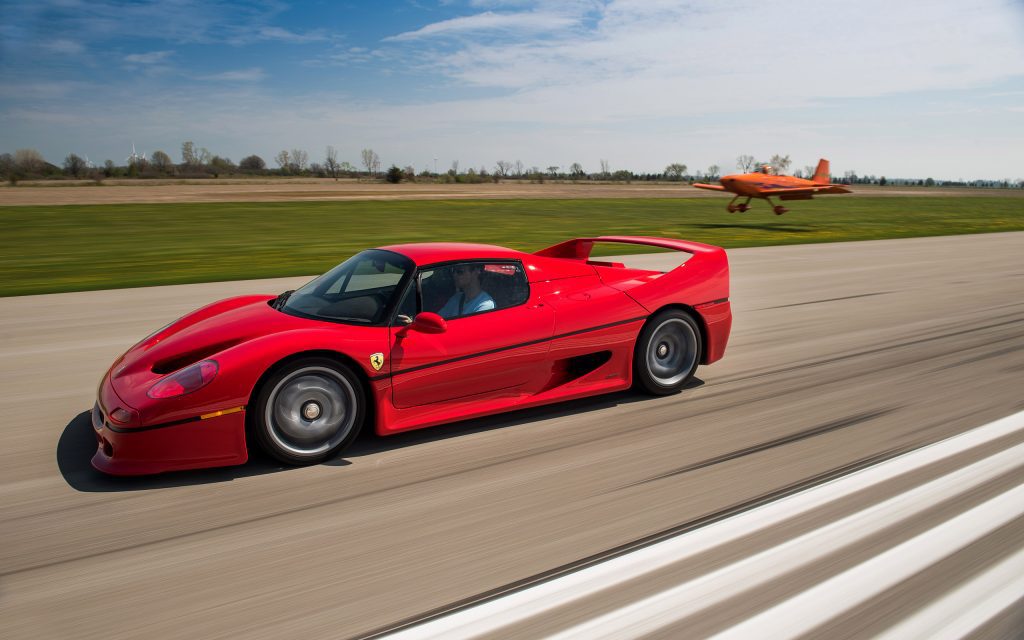 Ferrari F50
Like expecting a young prodigy to become the next G.O.A.T in his or her field, it was always going to be an enormous task to follow up the F40 – one of the Holy Grails of automobiles – with a worthy successor.
The Ferrari F50 was ultimately bestowed that responsibility, and incorporating Formula One technology would be the primary philosophy of the car. As such, Ferrari made no compromises to comfort when designing the F50. The word "track car" gets thrown around quite freely these days to describe any car with a firm suspension and good brakes, but the F50 was a machine that truly and fully epitomized the meaning.
One major highlight of the F50 was its rigidity; it had no front, rear or engine subframes and featured a solid mounted chassis, with minimal rubber components in the suspension system. Attached directly to the central tub, the engine and transmission doubled as the rear support structure and held the rear suspension components in place.
Many people have looked upon the F50 project as somewhat of a failure. I can see where they are coming from; the F50 didn't receive a race program and never set any precedents in performance. It is this attitude that is usually held by people who have yet to experience the F50 in person, on track, or better yet, behind the wheel.
While in static performance figures the Ferrari F50 does fall short of its predecessor, it is the dynamic driving experience and handling where this Ferrari excels. Afterall, the F50 tops just about everyone's underrated Ferrari list…so perhaps it has finally garnered the respect it deserves after all these years.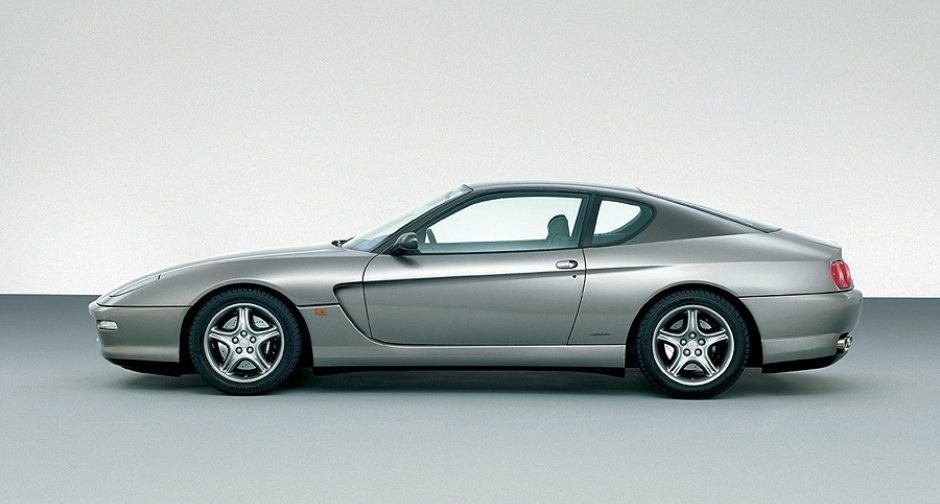 Ferrari 456 GT
Released in 1992, the Ferrari 456 GT came equipped with a legendary 5.5L V12 engine which produced 442 horsepower and could propel the car to a top speed of 188 mph. Near the end of the model's 10 year production run, this engine would win Ferrari consecutive awards for "International Engine of the Year" in 2000 and 2001; quite some time after making its debut.
In 1998, Ferrari released the model's first major refresh in the 456M GT and GTA. This "Modificata" had a revised interior, some bodywork changes around the nose and hood, and a slight increase in horsepower based on the original power plant. The 456M GT remained in production until 2003 ,and in total just short of 3,300 456 GTs and 456 GTAs units were built, before making way for the incoming Ferrari 612 Scaglietti in 2004.
One of the highlights of the 456 GT is that it had what is considered to be one of the most reliable engines ever built – something not to be overlooked by any means, especially when considering that dependability is not exactly synonymous with the brand, even today.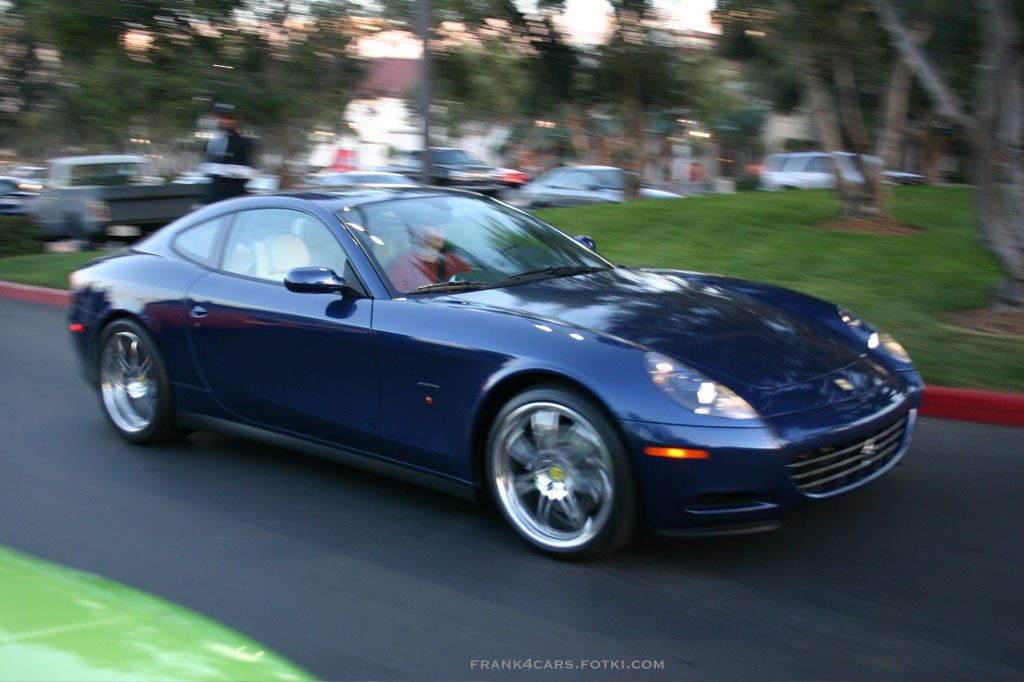 Ferrari 612 Scaglietti
As the successor of the aforementioned 456 GT, the Ferrari 612 Scaglietti came equipped with an improved and more powerful 5.7L V12 engine which produced 540 horsepower, and could achieve a top speed of 199 mph.
When it was unveiled at the 2004 NAIAS, it was billed as Ferrari's first all-aluminum 4-seat grand tourer – and unlike the 456 GT it effectively replaced, the 612 had adequate room in the rear for two full-sized adults. This proclaimed the 612 Scaglietti as the perfect marriage of sporty thoroughbred Ferrari berlinetta performance, and excellent onboard comfort for four occupants.
Ferrari produced close to 3,000 units, with later versions receiving an electrochromic glass roof, carbon-ceramic brakes and a wheel-mounted manettino. Some of the very last 612s to come off the assembly line after 2008, were the beneficiaries of Ferrari's "One-To-One Personalisation Program", which offered buyers a variety of bespoke customizations which could raise the price of the car to over $400,000 USD.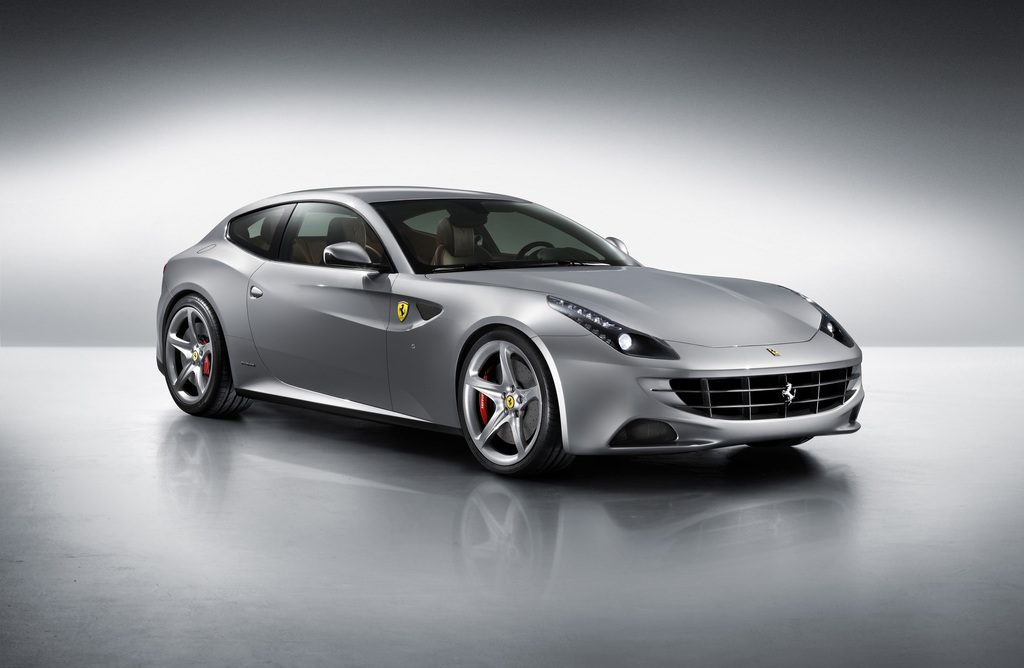 Ferrari FF
The Ferrari FF – an acronym for Ferrari Four (as in, four seats and four-wheel drive) – ushered in an entirely new GT sports car concept. In breaking with the past traditions, the FF was more akin to a revolution than an evolution in thinking.
A first glance at the car will tell you as much; its now-legendary shooting brake fastback design, giving birth to one of the most iconic and unmistakable silhouettes in automotive culture. On top of that, the FF featured the company's first ever four-wheel drive system which weighed 50 percent less than a conventional four-wheel drive system of the day, which also helped the car achieve an ideal weight distribution (53 percent over the rear axle).
Its technological ambitions certainly didn't end there. The FF utilized a drivetrain that made use of a twin-clutch transmission mated to a 6.3L naturally aspirated V12 engine, which produced a whopping 650 horsepower @ 8,000 rpm and 504 lb-ft of torque at 6,000 rpm. A real beast, with more than a touch of class. One of my favorite Ferraris and cars, period.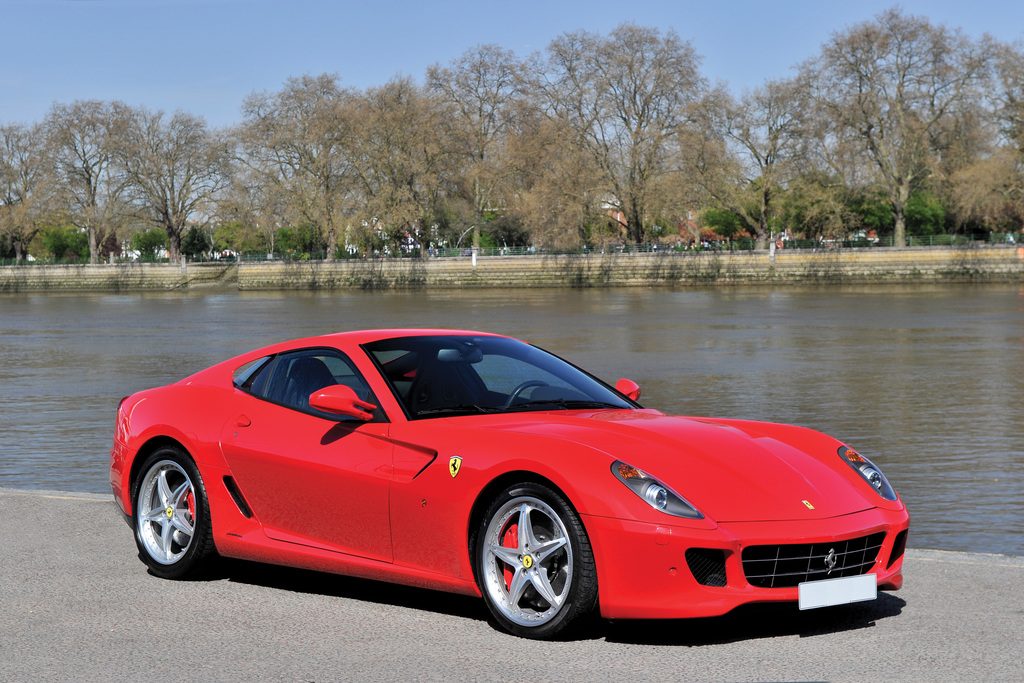 Ferrari 599 GTB
Most observers believe that the Ferrari 599 GTB is the product of the Italian automaker wanting to make good on what was widely perceived as a failure in the 575M. Suffice to say, Ferrari went full ham on the latter's successor, producing a grand tourer that could outperform some of the most specialized supercars of the time.
This made the 599 GTB one the most anticipated releases of 2006, leaving the 575M in its rear view mirror by forgoing the once utilized steel chassis for an all-aluminum one. It was also equipped with a class-leading 6.0L engine which produced 612 horsepower at an astronomical 8,400 rpm – the same one used in the Ferrari Enzo. With it, the 599 GTB was the most powerful front-engined Ferrari of its day.
Ultimately, the car became a restoration in faith that Ferrari was still capable of building amazing all-round supercars, and that the 599 GTB's predecessor was just a blip in that result; not a trend of what was to come from the Italian supercar automaker.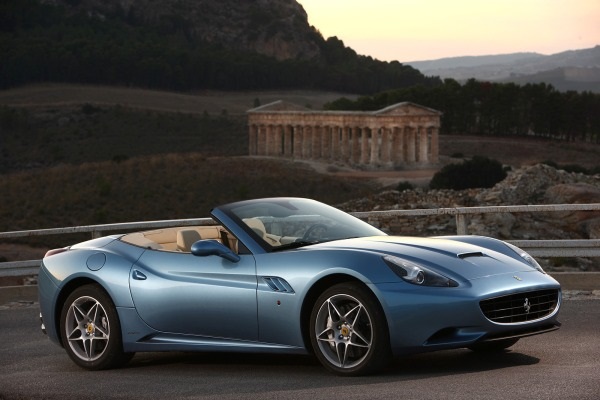 Ferrari California
Similar to other cars on this list, the Ferrari California was a deviation from the conventional and accepted wisdom that existed during its release. It was something different, but I feel that this was in a good and thoughtful way. Not every Ferrari has to be, or should be, a raw and pure apex clipper which feels most at home at Nurburgring.
Alright, so the engine is in the front, and it's never going to be the precision tool you need to impress your friends on the race track. But, you can drive it everyday. It's pragmatic and comfortable. It has a magnetic ride adaptive suspension for starters, and is actually the first Ferrari to have a dual-clutch gearbox – yes, really!
The Ferrari California is aimed at owners who desire a car which embodies everything the Prancing Horse represents in terms of sporty design and innovation, but also seek a car with greater versatility than ever. The California is powered by a new 4.3L V8 engine which is mounted in the mid-front position, and in doing so, became another first for Ferrari.
Convertible fans will be duly impressed by the innovative folding hard top and original 2+ concept which guarantees exceptional usability in the rear of the car, making for those wind-in-the-hair moments that can be shared with passengers. I also believe that the California has all the right attributes to become a hit with future car collectors, thanks to its unique and outstanding characteristics relative to the Ferrari line up from its era.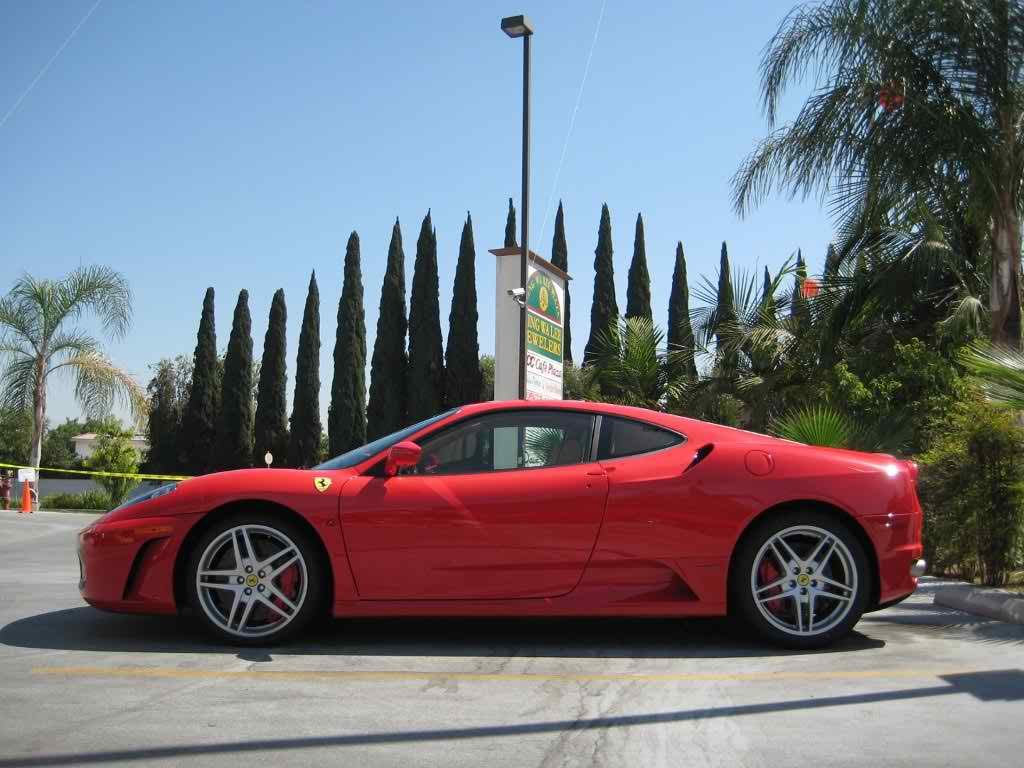 Ferrari F430
Through no consequence of its own making, the Ferrari F430 would become the awkward (yet accomplished) middle child between the 360 Modena and 458 Italia. The former would be its forefather, having gone through the labours of paving the way towards a modern age of Ferrari automobiles. The latter of which it was succeeded by, would become one of the greatest Ferrari models of all time.
Officially presented during the Paris Motor show in September 2004, the F430 signaled the arrival of a brand new generation of Ferrari 8-cylinder models. The F430 took Ferrari's advancements with aluminum technology – first showcased on the 360 Modena – to the next level, and offered a series of significant innovations improvements inspired by Ferrari's Formula One program.
Two of these innovations are important and influential world-firsts for production cars; the electronic differential (E-Diff) and the steering wheel-mounted switch (better known to the Formula 1 Scuderia drivers as 'manettino'), which manages the integrated systems governing vehicle dynamics and assists.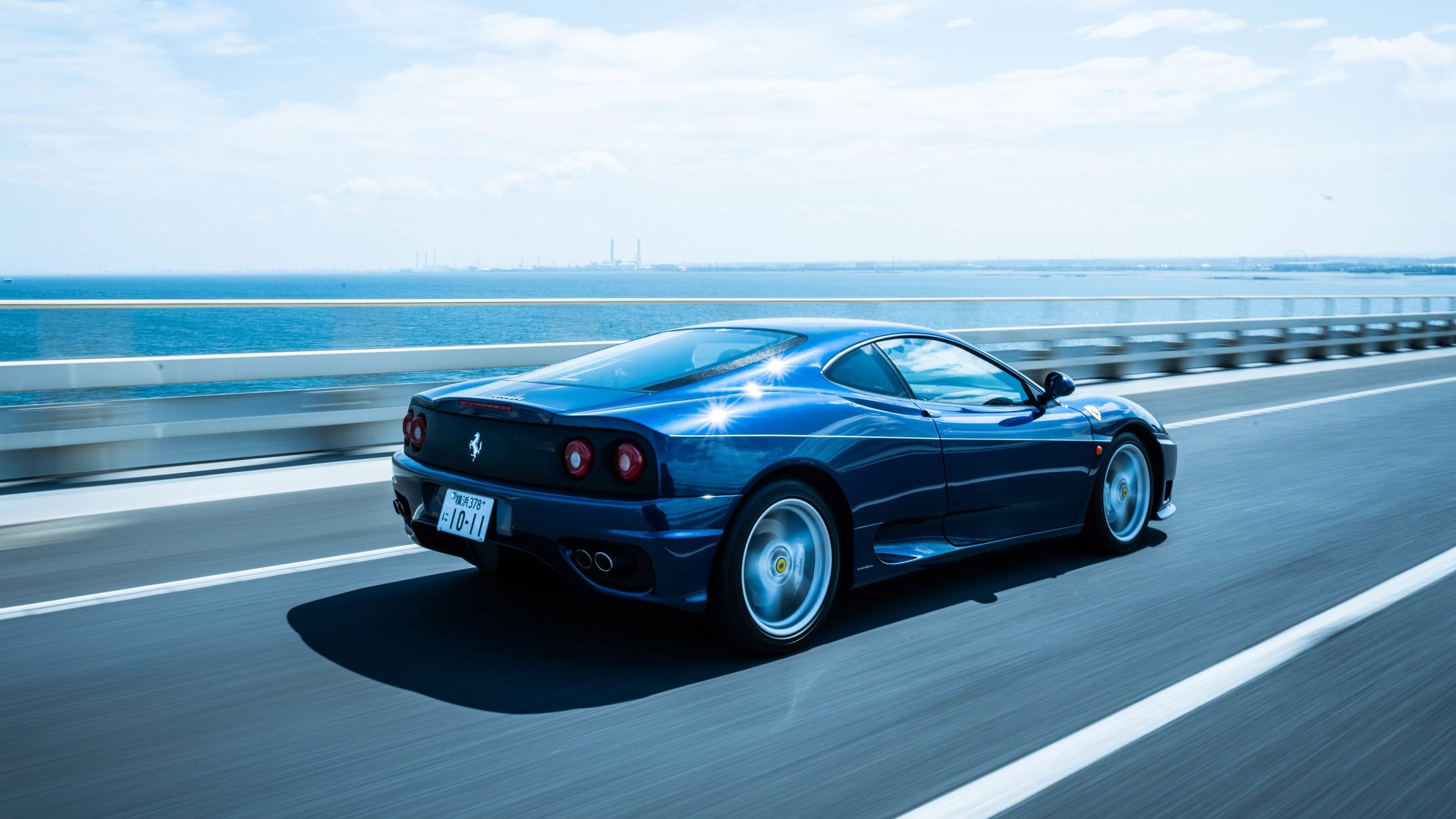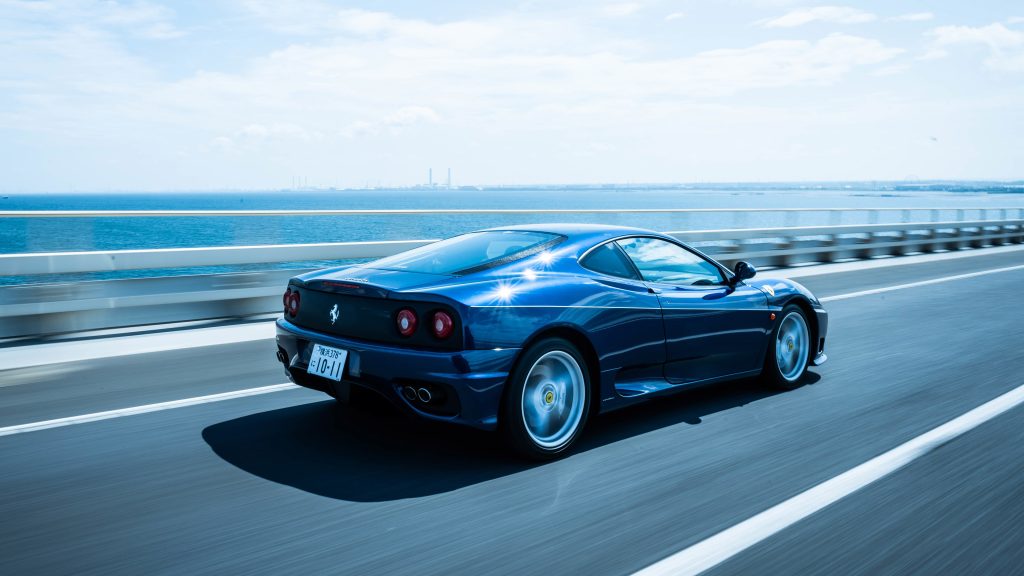 Ferrari 360 Modena
At the time, the Ferrari 360 Modena was wildly controversial in nature, but a necessary conduit in ushering in a new age of Ferrari automobiles. Thrown out the window was the beloved wedge-shaped body styling that fans had become accustomed to adoring. In to replace it came a new design which favored bulges and curves over sharp angles.
The new design was purely about performance, and a process consisting of thousands of hours of wind tunnel testing was used to perfect the car's aerodynamics. As a result, it most remarkably produced 400 pounds of downforce at 180 mph – and that's without a giant rear wing.
The 360 Modena was the first Ferrari to utilize an all-aluminum chassis, improving the car's torsional rigidity and cut out 160 pounds compared to its predecessor – the Ferrari F355 – for an overall curb weight of 3,291 pounds.
It also came standard with a new 3.6L V8 engine – common to all trims – which produced 400 horsepower. Lighter, more rigid, and more powerful than before, the 360 Modena was able to improve 0-62 mph acceleration to 4.3 seconds, compared to the outgoing generation's 4.6 seconds.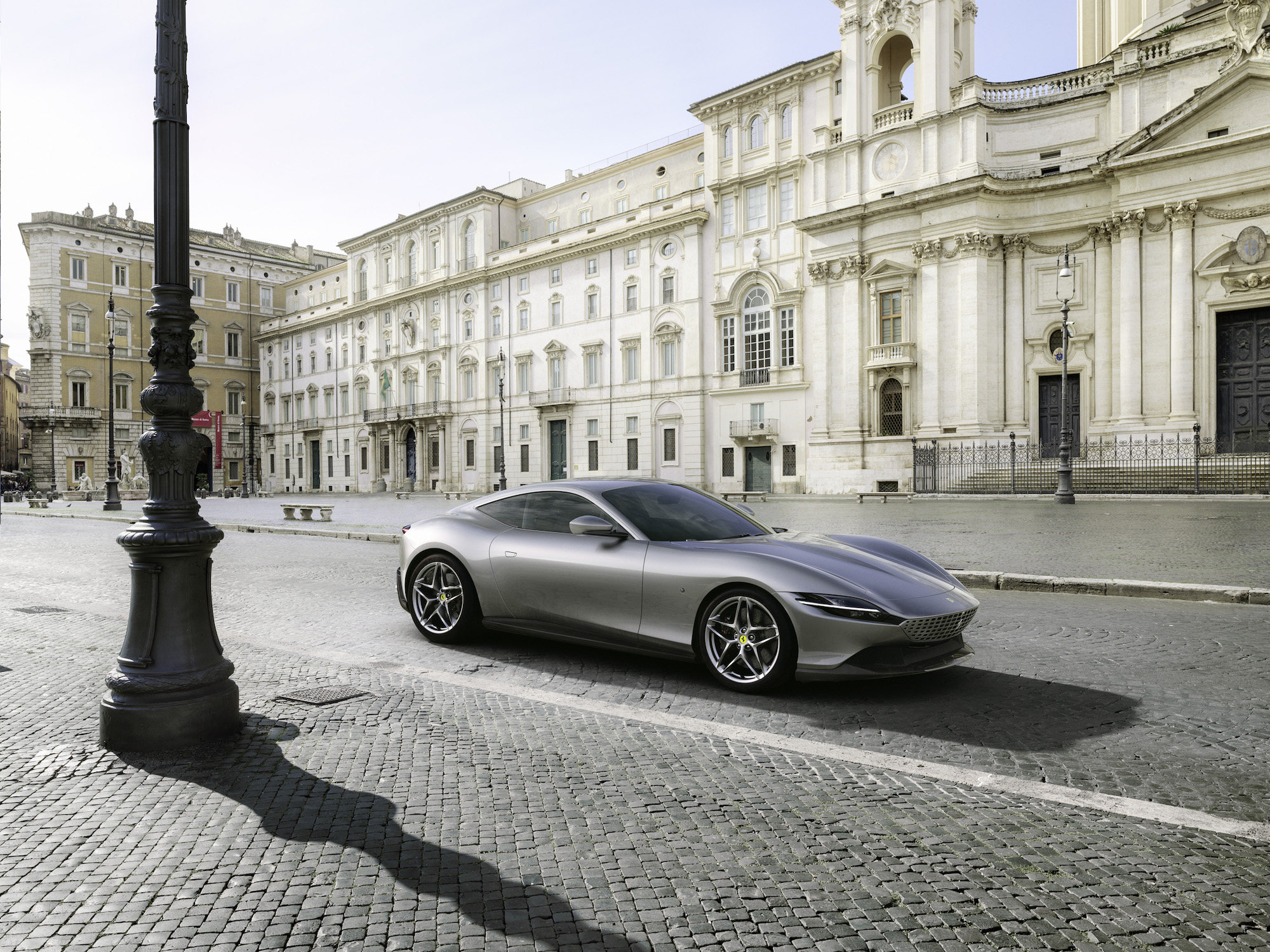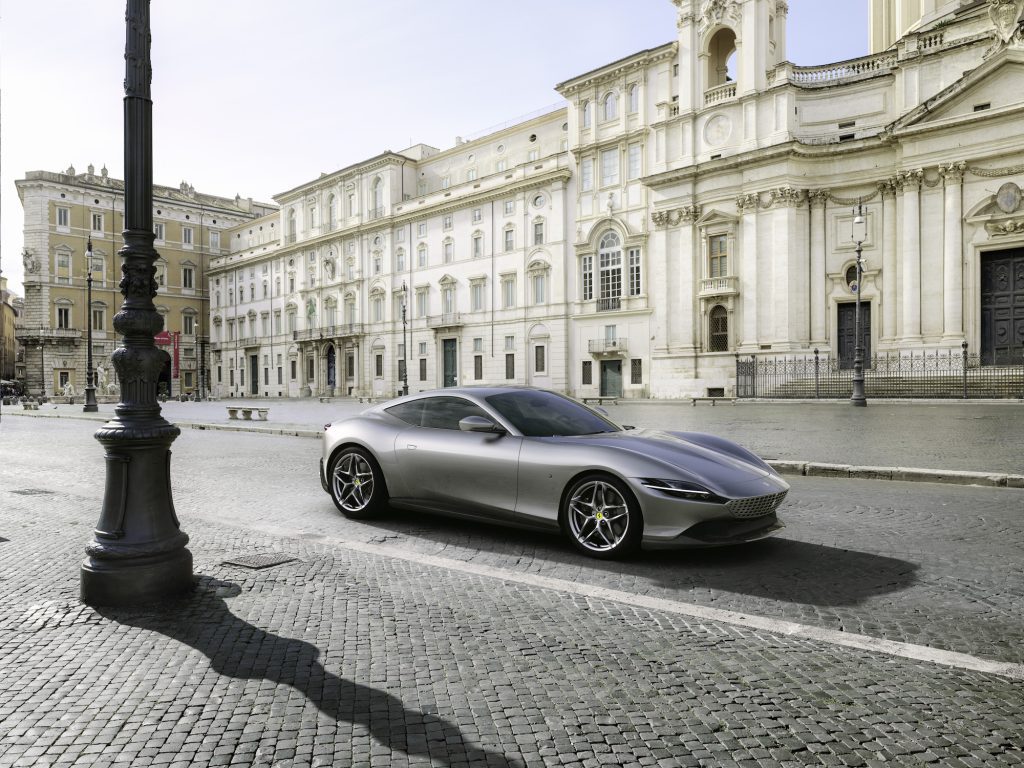 Ferrari Roma
It is hard to say how the Ferrari Roma has been or will be received, given the unprecedented times in which it was released; but for that reason – and for those that will be mentioned below –  I feel that this car is set to fly under most people's radar. That perhaps might even be the whole point of a car like the Roma.
Like the aforementioned Ferrari California, the Roma isn't in-your-face about the company's race-bred, track-slaying DNA in the way most other Ferraris produced these days tend to be.
The Ferrari Roma plays a more refined and understated note from the brand, and that's a good thing.
However, that's not to say that the car is in any way a slouch; afterall, the Roma is powered by a 3.9L turbocharged 90-degree V8 engine which produces 612 hp and 560 lb-ft of torque, propelling it from 0-60 mph in just 3.3 seconds. It may appear to be the most unassuming model in Ferrari's lineup, but that doesn't make it the least capable by any stretch.
The overall minimalism and desirable characteristics such as its ultra high-tech cabin, is a modern take on the ideal grand tourer. There are also many driver assistance systems, including adaptive cruise control, automatic emergency braking, lane departure warning, blind-spot detection, and cross-traffic alert. These all ensure that drivers can have all the frills without giving up any of the thrills –  this modern GT from Ferrari sets new bars and boundaries.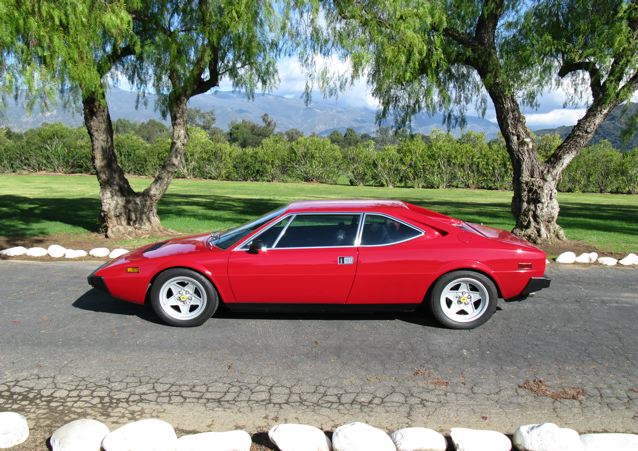 Ferrari Dino 308 GT4
Suffice to say, buying or owning a 1970s era Ferrari isn't for the faint of heart, but we do love this uber cool wedge-shaped Italian car. The 308 GT4 only officially became a 'real' Ferrari three years after its release – Ferrari first introduced the 308 GT4 in 1973 under the Dino marque. It was a mid-engined 2+2 sibling to the successful Dino 246 GT, and represented several firsts for the company.
It marked the first and only time that coachbuilder Bertone was commissioned to design a road-going production Ferrari; as such its wedge-shaped design is distinctly different from the Pininfarina-styled cars that came before and after it. The V8 engine it employed was also the first of its kind to be used in a production vehicle.
While accelerating from 0-60 mph in 6.9 seconds is not fast by today's standards, we can say that driving this car is still a real treat. It is also pretty practical. The transversely-mounted engine means that this 2+2 is pretty roomy in the back (admittedly, more for kids than adults) and even had reasonable luggage space to boot.