Chris Ramsey, an adventurer from the United Kingdom partners up with Nissan to execute the world's-first all-electric driving adventure, taking him all the way from the magnetic North Pole to the South Pole.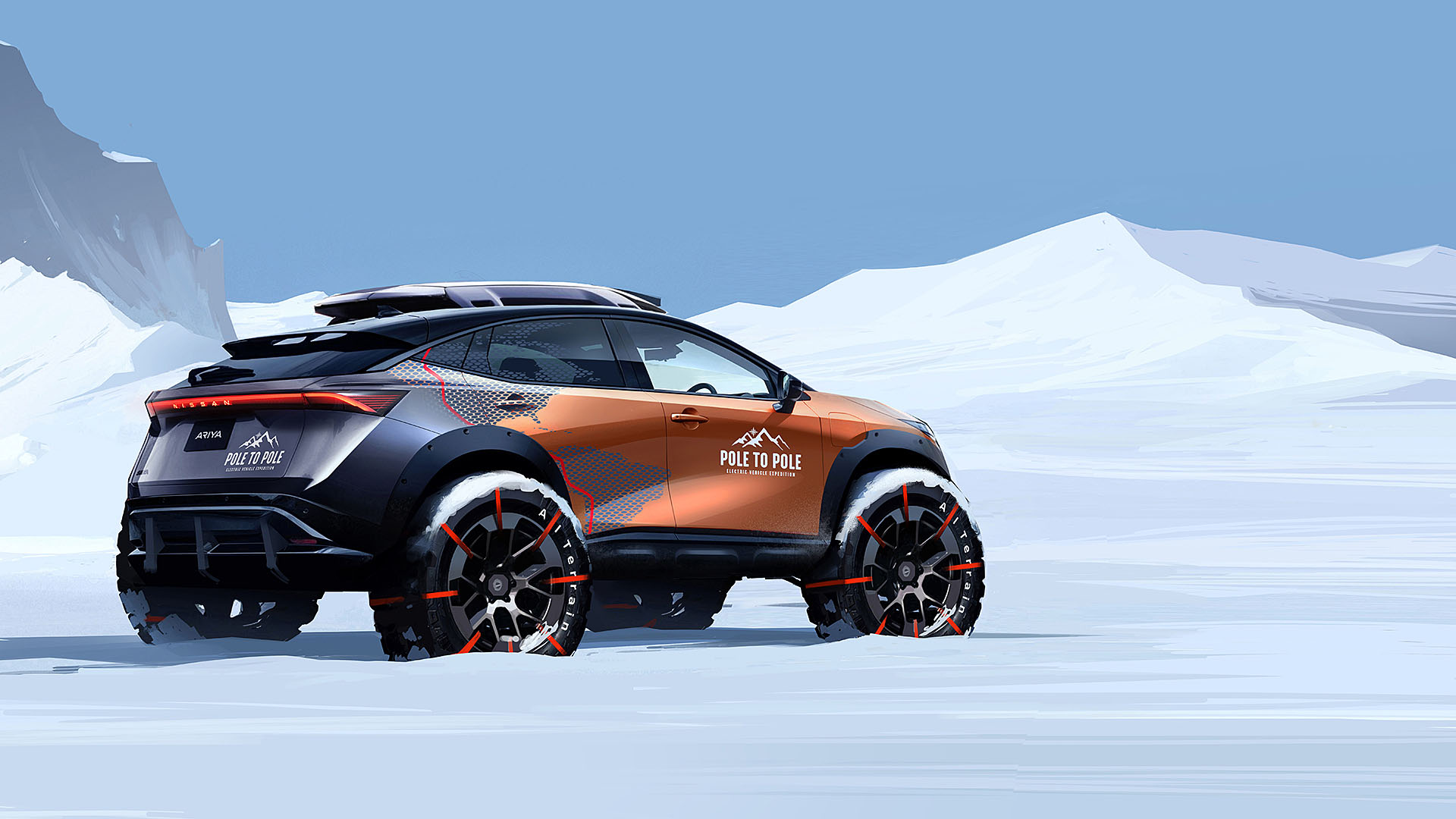 Preparations are in full swing, but these things take time, so this epic drive will only start next year, in March 2023 to be exact, this amazing Pole to Pole expedition will be undertaken in a Nissan Ariya e-4ORCE, during which Chris Ramsey and his team will complete more than 27,000 kilometers over multiple continents, during this 'road trip' they will see some serious temperature differences, all the way from as low as -30⁰C right up to a scorching 30⁰C, this will be the first time someone drives from pole to pole in a car, or truck, or any vehicle as a matter of fact.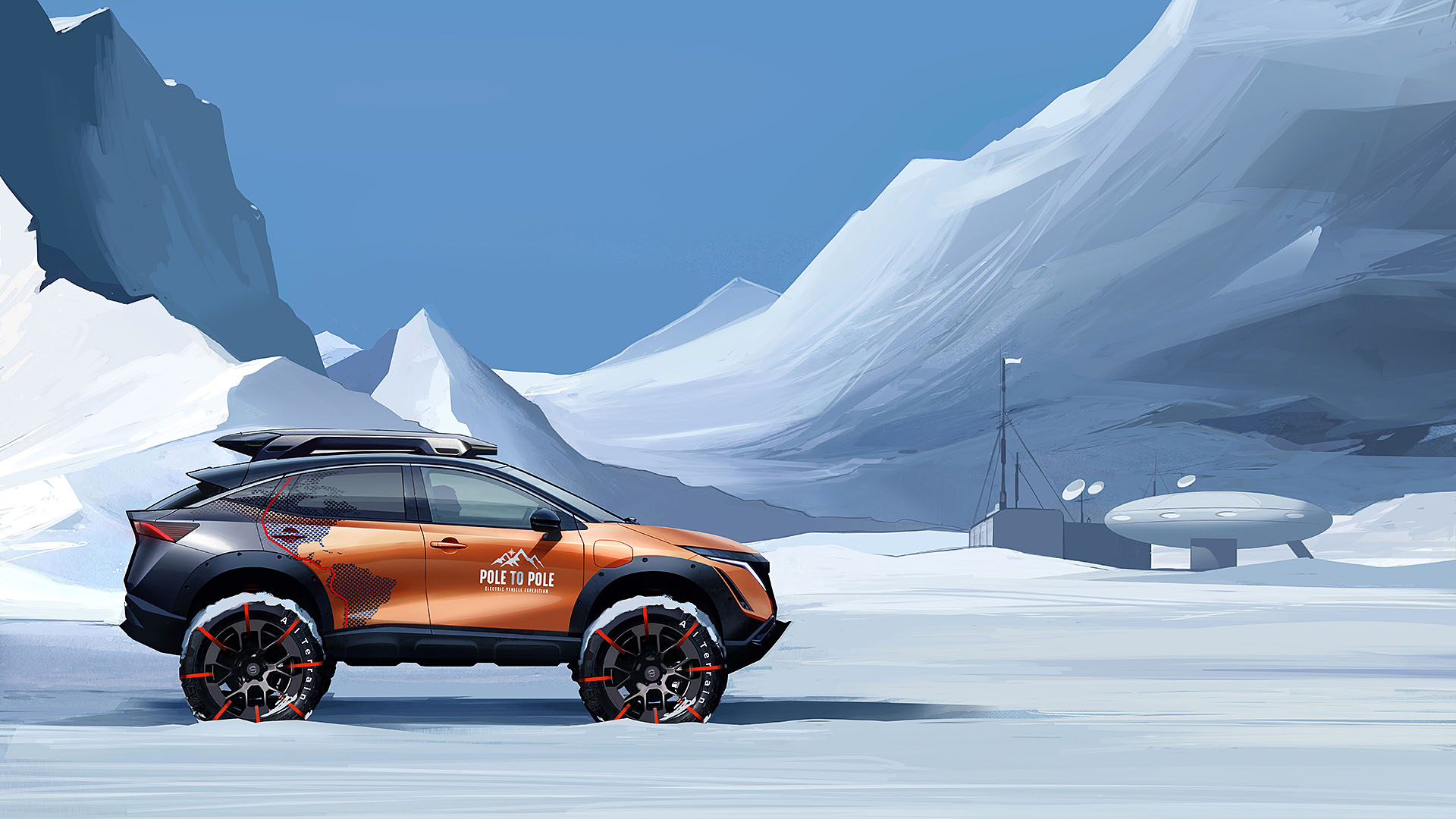 This trip will take Ramsey from the Arctic through North, Central, and South America, before crossing to Antarctica, during which he and his team will encounter some of the world's most extreme, brutal, and yet beautiful scenery, and the contrast couldn't be more elaborate, from snow-covered glacial landscapes to treacherous mountain climbs and vast desert dunes; Pole to Pole driven by the Nissan Ariya will take followers through breath-taking and uncharted territory.
"We're proud to announce our partnership with Chris Ramsey and the Pole to Pole expedition team," said Nissan Executive Vice President Asako Hoshino, global head of marketing and sales. "The all-new, all-electric Ariya crossover SUV enables you to go further, easier and in comfort. And with e-4ORCE control technology providing enhanced stability and traction on a variety of surfaces, we know it will be the perfect partner for Chris and his team on their challenging all-electric journey."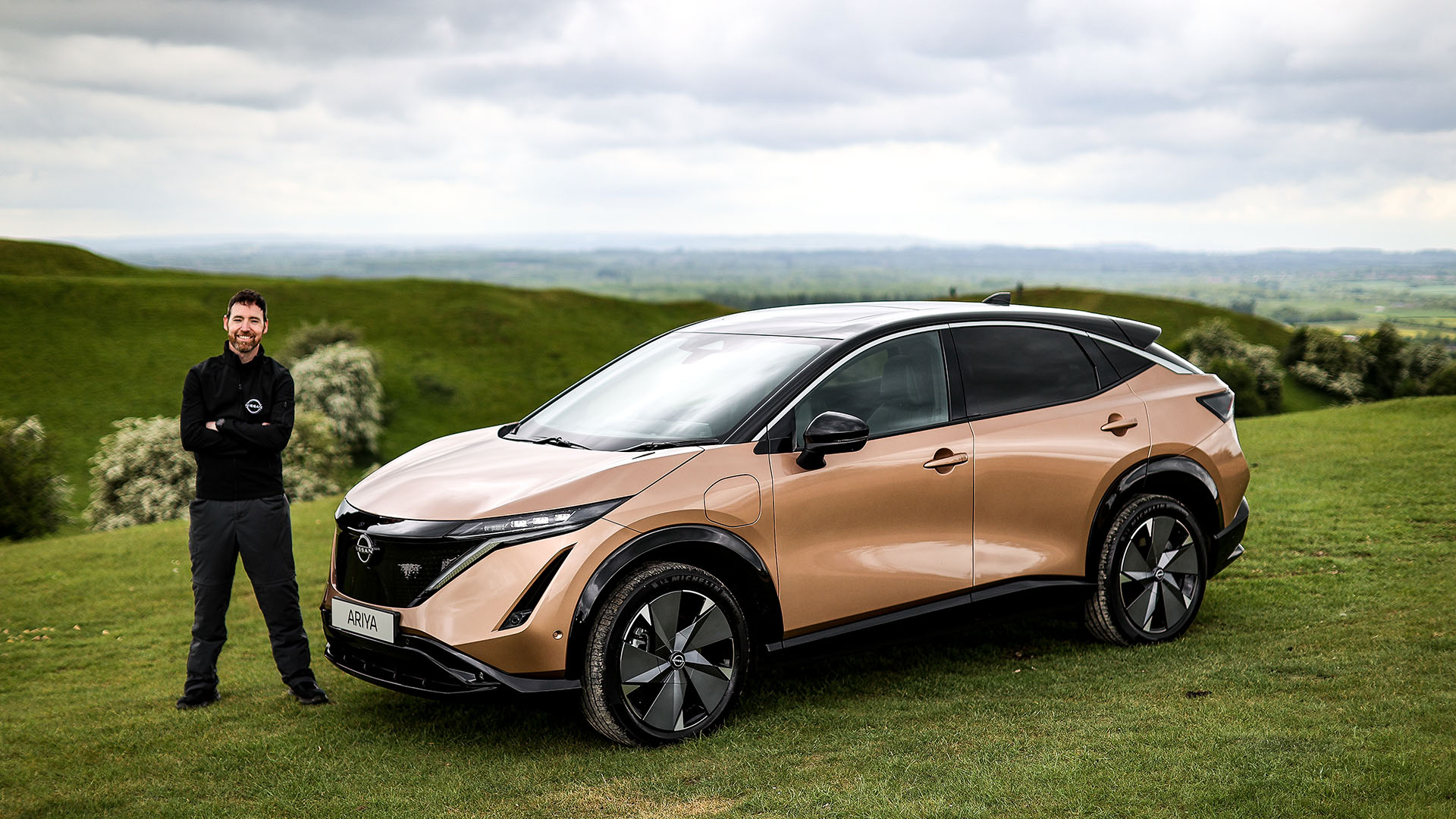 Naturally, Ramsey will not be driving a standard Nissan Ariya e-4ORCE for this epic mission, his unit will be heavily modified with a custom rugged exterior, upgraded wheels and tires, an off-road suspension, and probably some extensive navigation systems on the inside so he doesn't get lost during this trip, however, a second, unmodified Nissan Ariya e-4ORCE will act as a support vehicle throughout the Americas.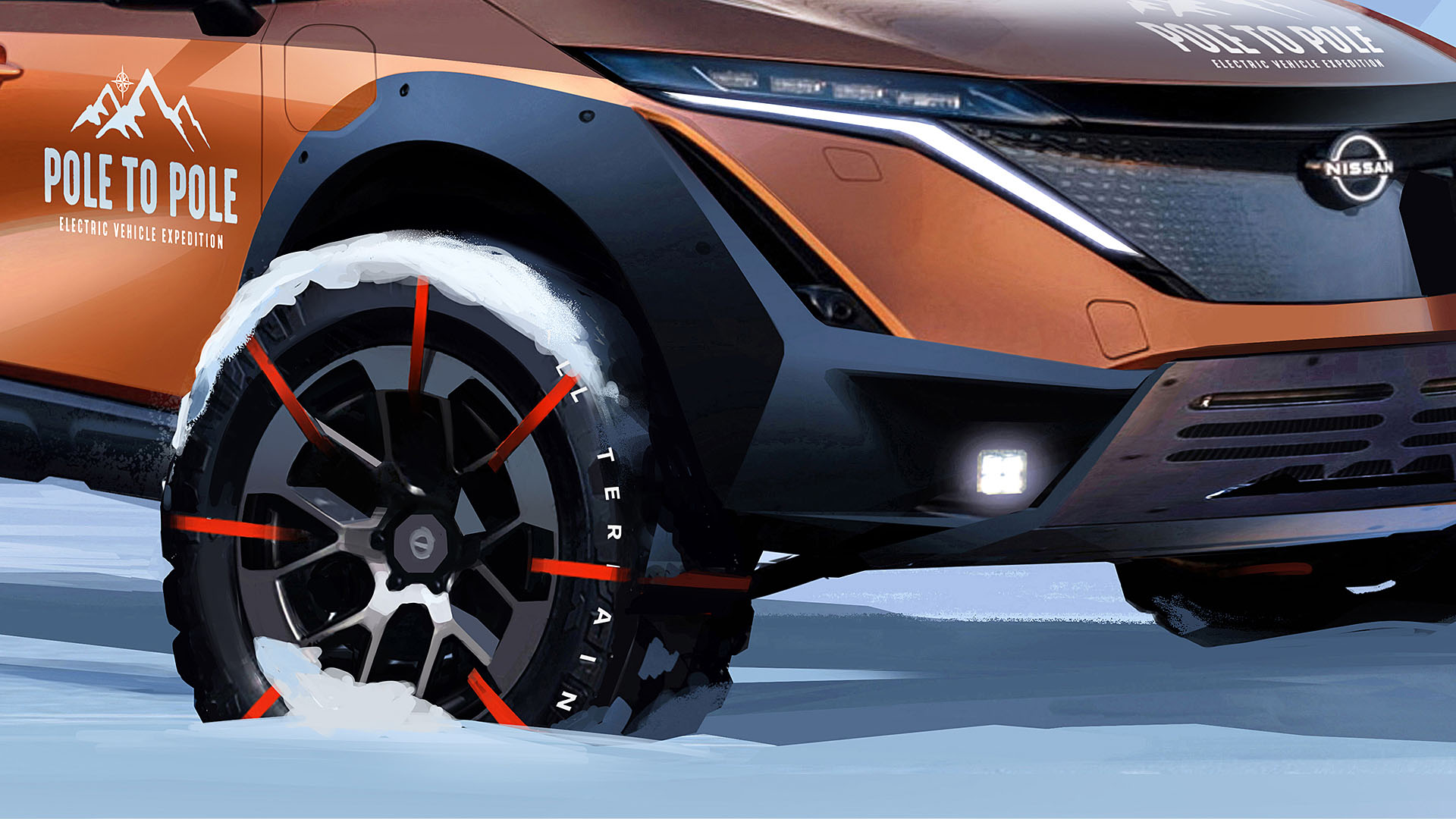 Chris Ramsey, founder of Pole to Pole, commented: "Our mission is to show that electric vehicles can tackle the harshest of environments – from the bitter cold of the poles to the hot and humid jungles of South America, and illustrate that they are exhilarating to drive whilst meeting the daily demands of drivers around the world. It's fantastic to see such an important and innovative global brand partner with our expedition."