The four-ringed German marque has really come into its own in the last decade, with Audi now setting a benchmark for what a luxury sports car – at an accessible price – can and should be. These days they're propagating this philosophy with the volume cranked all the way up, producing a comprehensive range of SUVs, sedans, estates and supercars.
While the most significant updates for the 2021 model year have been reserved for their entry-level offerings, their top performance vehicles (basically anything with an 'R' or 'RS' in the name) are also bearing some good news. For 2021, we've seen the debut of the RS6 Avant, RS7 and RS Q8 for North American markets. Then of course, there's the all new e-tron GT – Audi's high-performance grand-touring EV saloon – which looks to shake up a playing field currently dominated by the Porsche Taycan and Tesla Model S.
The Audi R8 continues to retain its position as 'poster boy' atop the performance hierarchy, even though the old-guard has been rumored for retirement no later than 2023. In celebration or in spite of this (depending on how you look at it) Audi has announced that the R8 will be permanently available with a rear-wheel drive base model going forward. In the past, the rear-wheel drive R8 – which first featured briefly in 2018 as the R8 RWS – was a limited-run version of the otherwise exclusively all-wheel drive car.
With the company changing its focus to EV production and technologies, it will be interesting to see how things play out for Audi over the next decade. Will Audi be taking the lead on this next generation of transportation? How will their philosophies and definition of an "engaging driving experience" be affected by this transformation?
Here are the best brand new Audi models you can purchase today.
Audi R8 RWD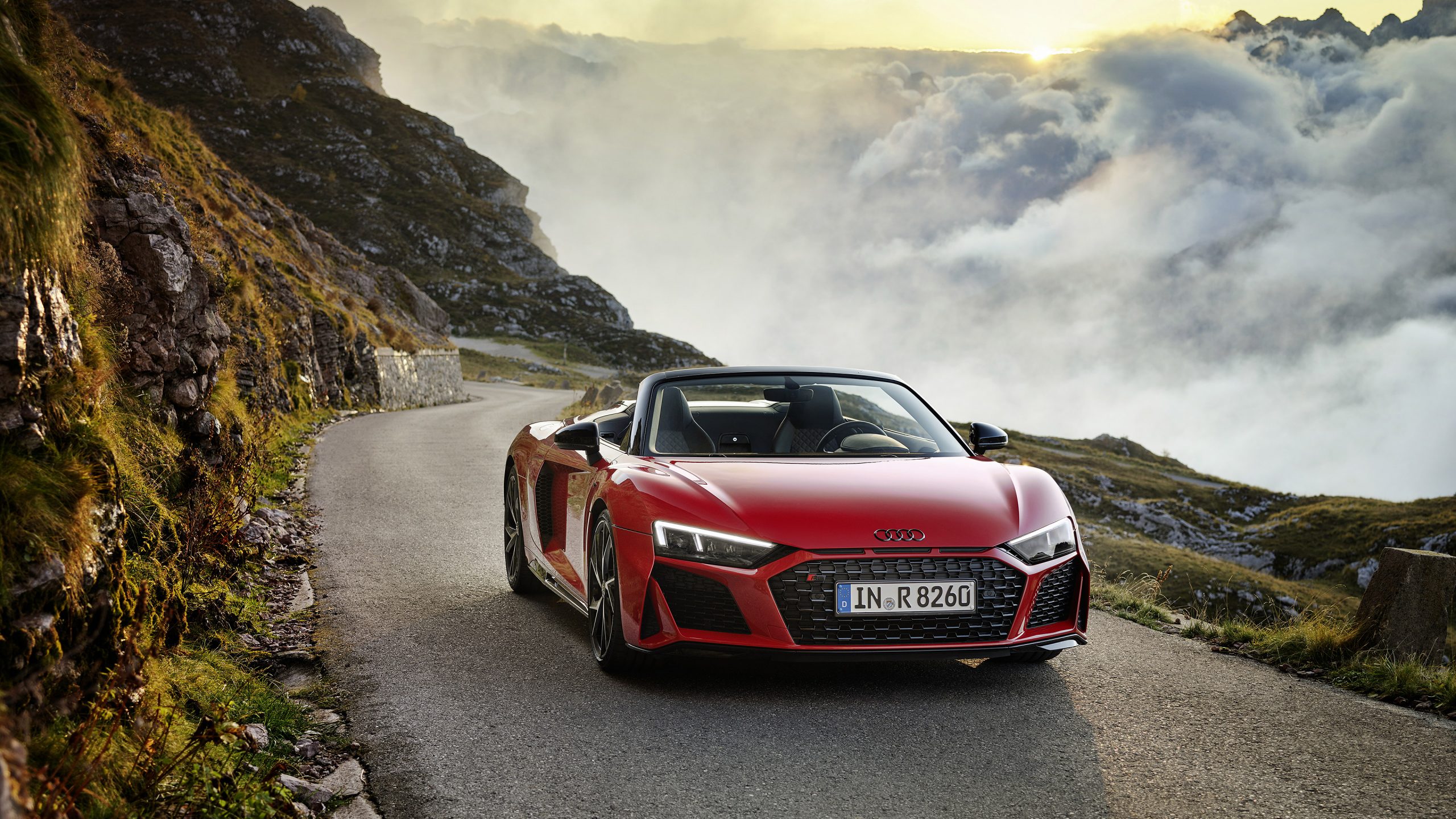 Base MSRP: $142,700 USD
This has to be the best car that Audi currently has in its model range. Now a standard, instead of a one-off offering, the rear-wheel drive version of Audi's famous R8 supercar is wonderful for so many reasons. Not only does it provide a notably lower price of entry into ownership of a brand new R8, it also brings about the puristic thrills that its heavier and more expensive all-wheel-drive counterpart can't.
Yeah, it's not going to be as quick as the Performance model, but it sure as heck is going to be more fun to drive. Touted as a proper sports car engine, its V10 makes peak power at 7,800 rpm and smoothly revs all the way to a euphoric 8,700 rpm redline, all the while providing a delightful symphony of sound via its howling engine note.
Audi RS 6 Avant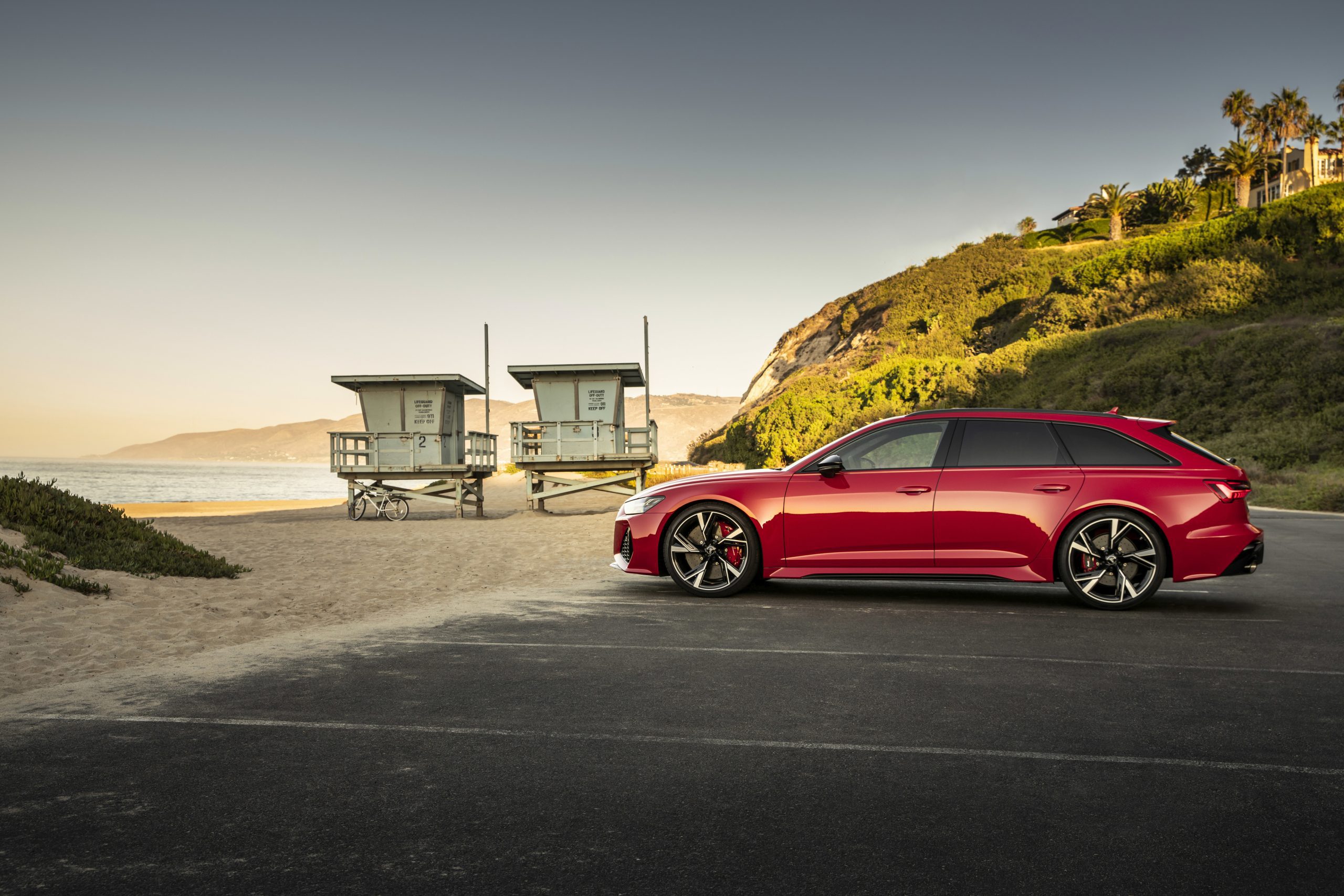 Base MSRP: $110,045 USD
Audi is reinvigorating the currently stale hot-hatch segment, with its greatly anticipated RS 6 Avant finally making its way over to the western hemisphere. Featuring a mild-hybrid powertrain, this is not your average station wagon. The aggressive and attractive RS-specific bodywork makes a loud statement that this is no ordinary grocery getter. Ok, so it's not exactly cheap either – with a base price north of 6 figures – but it's easily my favorite Audi, and is the best car in the lineup that is not an R8.
At the heart of the car is a twin-turbocharged 4.0L V8 engine that puts out a whopping 591 hp and 590 lb-ft of torque. The results are impressive, too – the car can sprint from 0-62 mph in just 3.6 seconds, on its way to a top speed of 155 mph.
Audi e-tron GT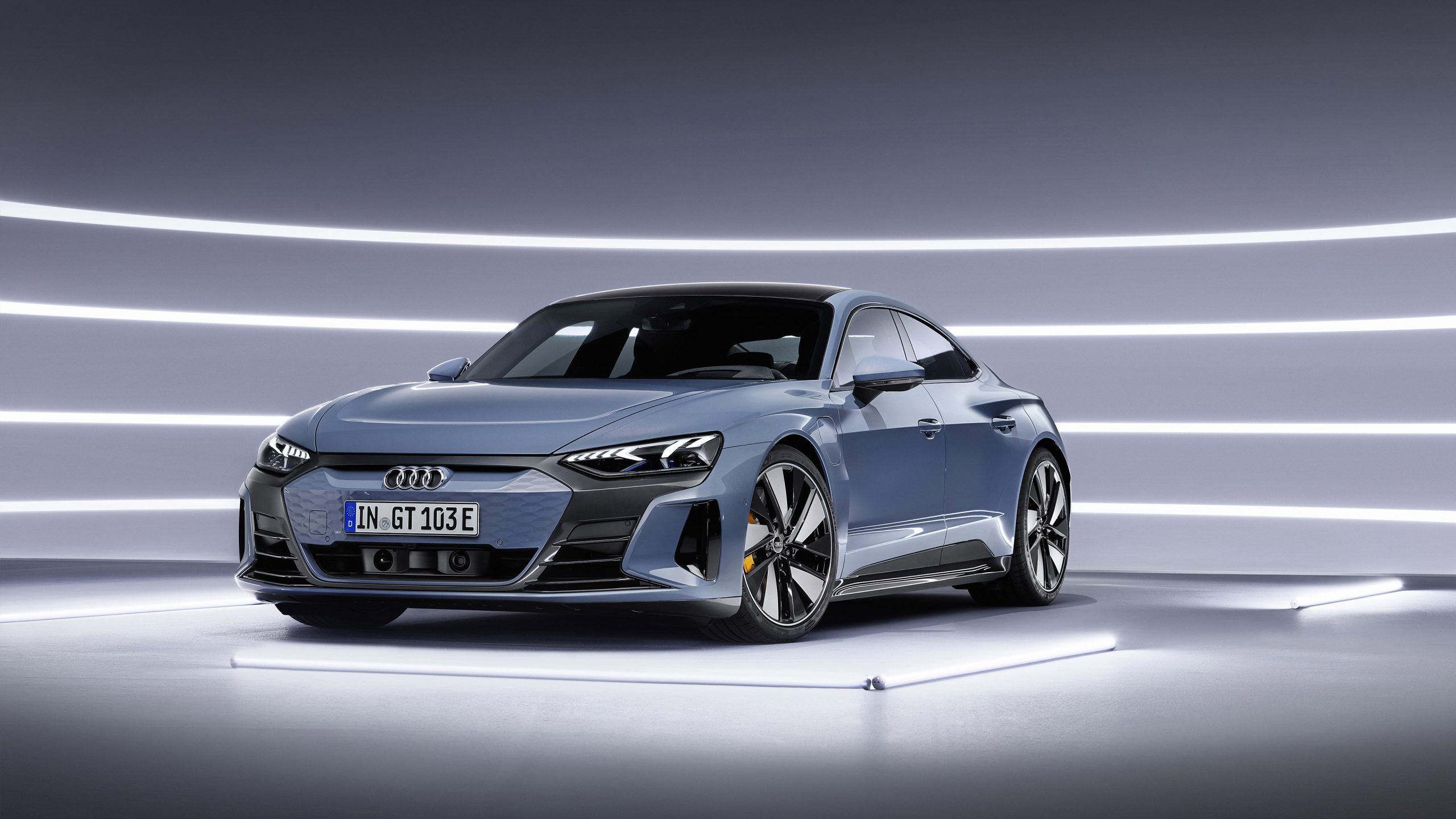 Base MSRP: $102,400 USD, $142,400 USD (RS e-tron GT)
The 2022 Audi e-tron GT is the four-ringed company's first entrant into the high-performance EV weight class. It looks to shake up a playing field which includes the likes of the Tesla Model S and Porsche Taycan, the latter of which it shares many of the same underpinnings. This isn't the marque's first EV model, as it joins up with a roster currently occupied by Audi's e-tron SUVs.
However, the e-tron GT does have the distinction of becoming the first fully-electric car to don the company's legendary RS badge via the highest and most expensive trim level currently on offer. The base model e-tron GT predictably comes with less of the go-faster, stop-harder and look-sexier ingredients that are typically reserved for an RS model, but it does share the same 93.4 kWh battery with its more glamorous stablemate.
Audi RS Q8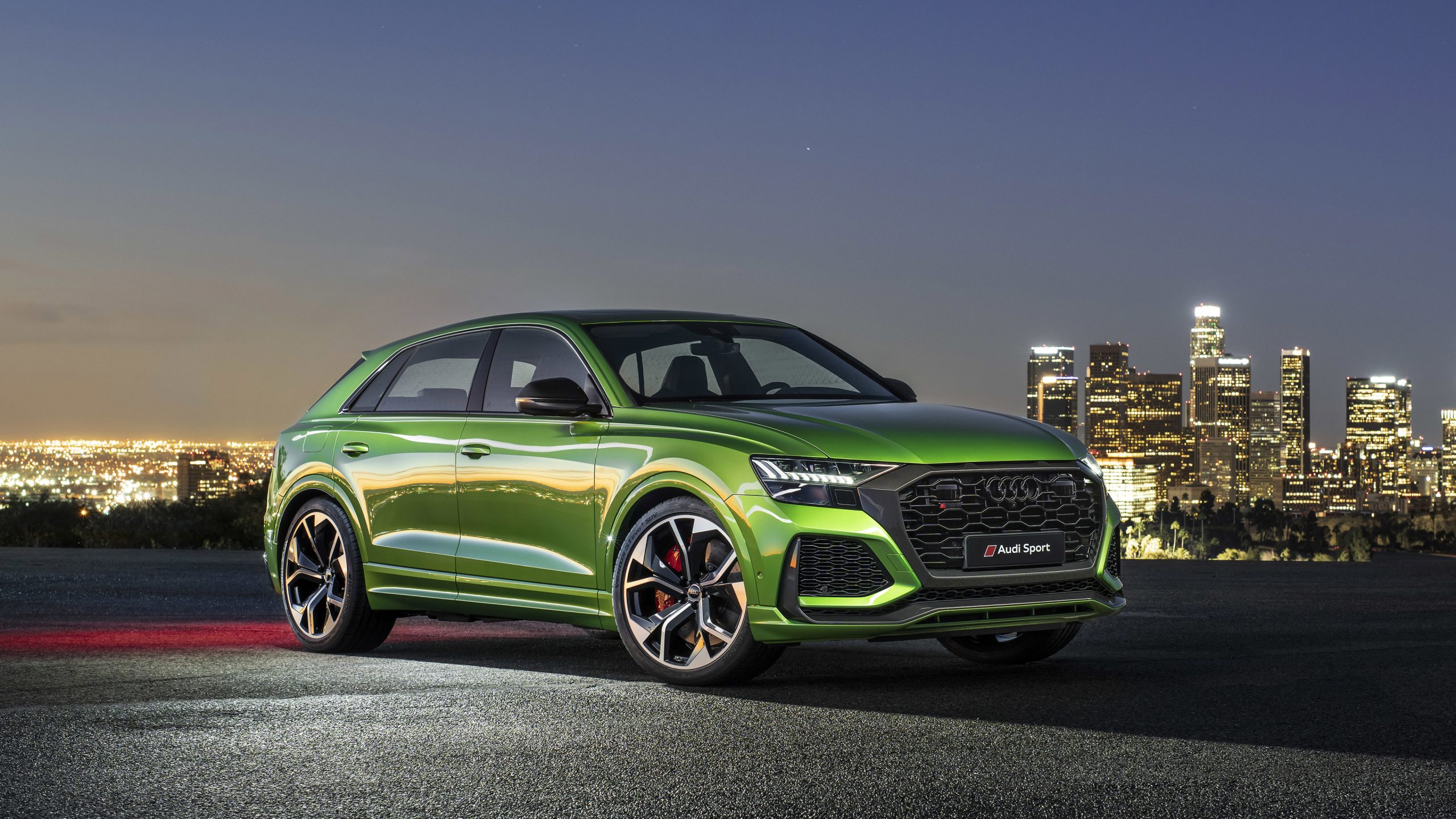 Base MSRP: $119,900 USD
The Audi RS Q8 is the fastest version of the marque's Q8 series of sport utility vehicles. It's also the fastest dang SUV around the Nordschleife too – not too shabby for something you can ferry the kids to-and-from school in, and it will definitely earn you bragging rights amongst all the parents in the neighborhood.
The model gets a high-performance 4.0L twin-turbocharged V8 engine, which punches out exotic-level performance figures – namely, 592 hp and 590 lb-ft of torque. That's quite a lot of power for just about anything out there, never mind something that seats 5 adults comfortably. For 2021, the RS Q8 gets only one change; it now comes standard with a built-in toll-road-payment transmission feature.
Audi RS 7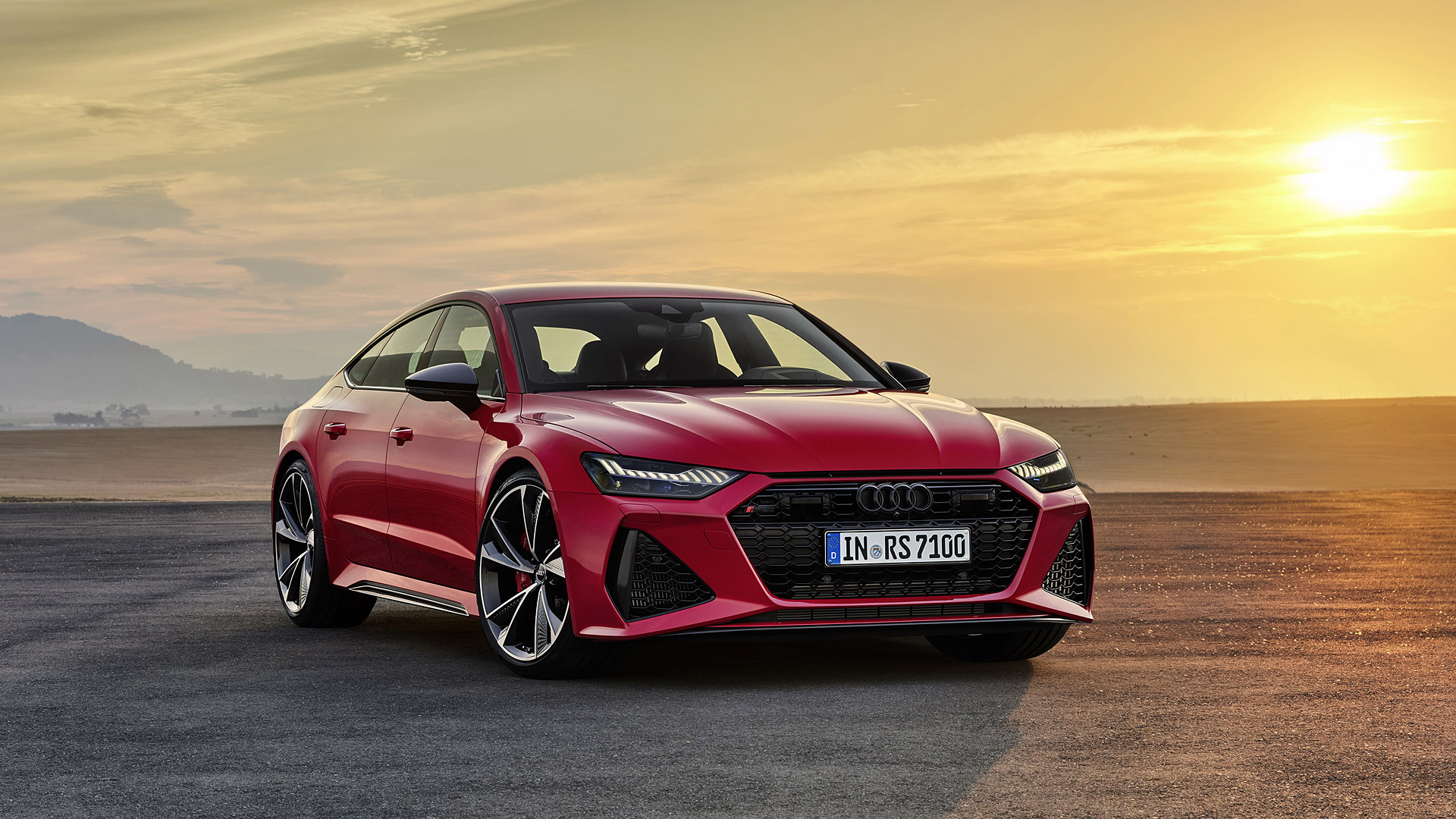 Base MSRP: $118,500 USD
The Audi RS 7 Sportback is what you get when you take the RS 6 Avant's engine, then place it in a sleeker Audi Sportback frame. The resulting Audi RS 7 Sportback is an aggressive and beautiful car, with performance credentials to back up its bold appearance. This strikingly athletic, yet elegant, four-door sports car is the perfect blend of practicality and performance. At the heart of the car is a twin-turbocharged 4.0L V8 engine with a mild-hybrid system, which puts out a whopping 591 hp and 590 lb-ft of torque.
The results are impressive, too – the car can sprint from 0-62 mph in just 3.6 seconds, on its way to a top speed of 155 mph. If you're looking for an ideal luxury-performance sports sedan, and aren't quite ready to make the leap over to an EV, this would be the one to get.