The beauty of the used high-performance car market is that there are options aplenty, and you are limited only by how much you are willing to spend. A $50K – $100K budget moves the prospective buyer beyond the entry-level space and grants access to a wide range of performance vehicles with near supercar capabilities.
Due to depreciation and automakers constantly churning out new models, most of the cars on this list are less than five years old. You should also know that this compilation is by no means exhaustive; it's just a small sample taken from a generous population size.
2020 BMW M4 Competition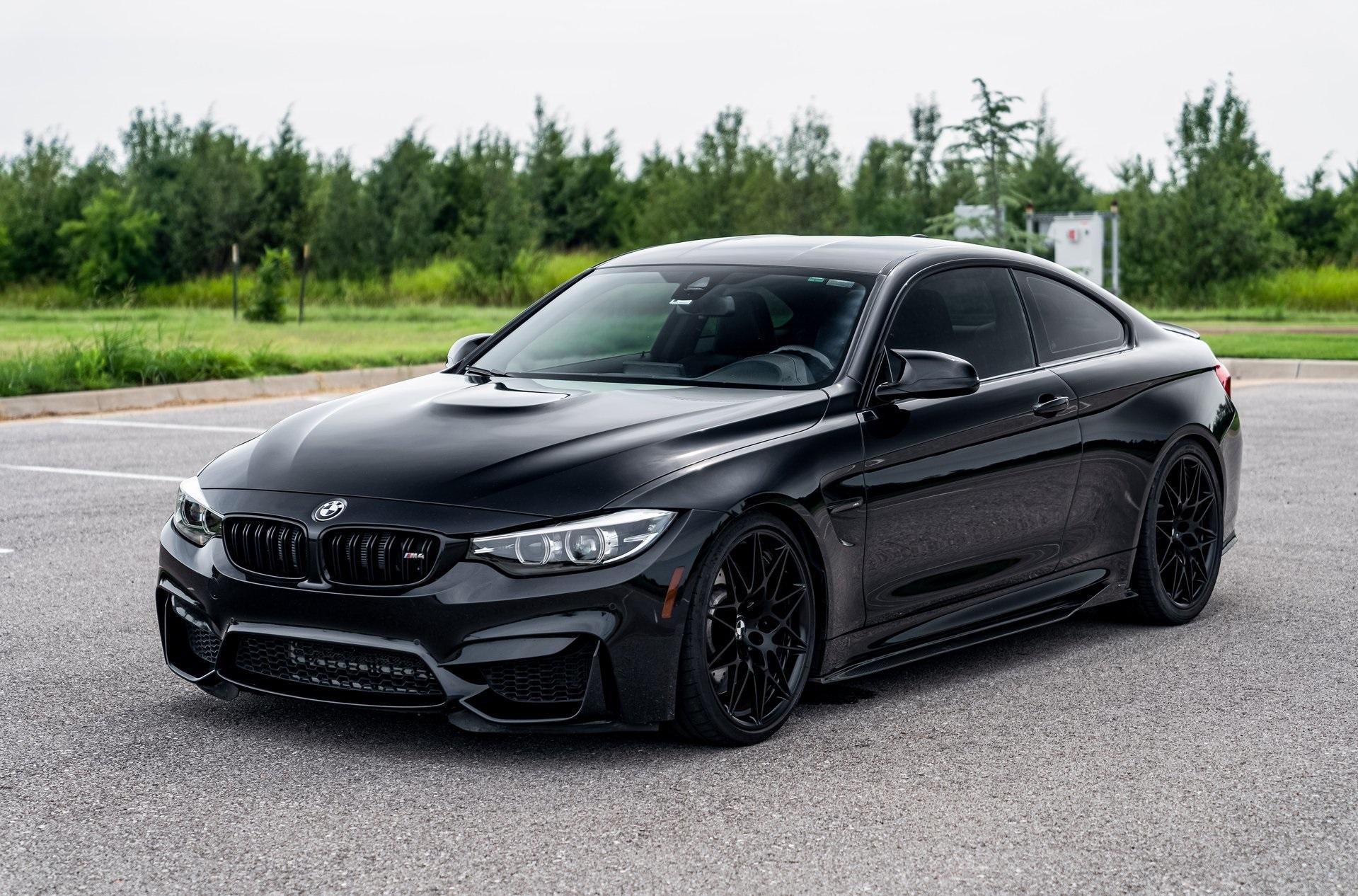 Price ≈ $70,650
Based on the already extreme M4, the BMW M4 Competition spec dials things up even further and arguably offers more value than the pricier (and pointless?) M4 CS. Like the M4, the M4 Competition is powered by a twin-turbocharged inline-6, but output has been bumped up by 20 hp to 444 hp.
The result is a very fast BMW that can rocket to 60 mph in 3.8 seconds and complete the quarter mile in 12.1 seconds at about 121 mph. It's not just about the speed, though. The M4 Competition feels nimble and handles with an agility that hides its 3,400-lb bulk.
2019 Porsche 718 Boxster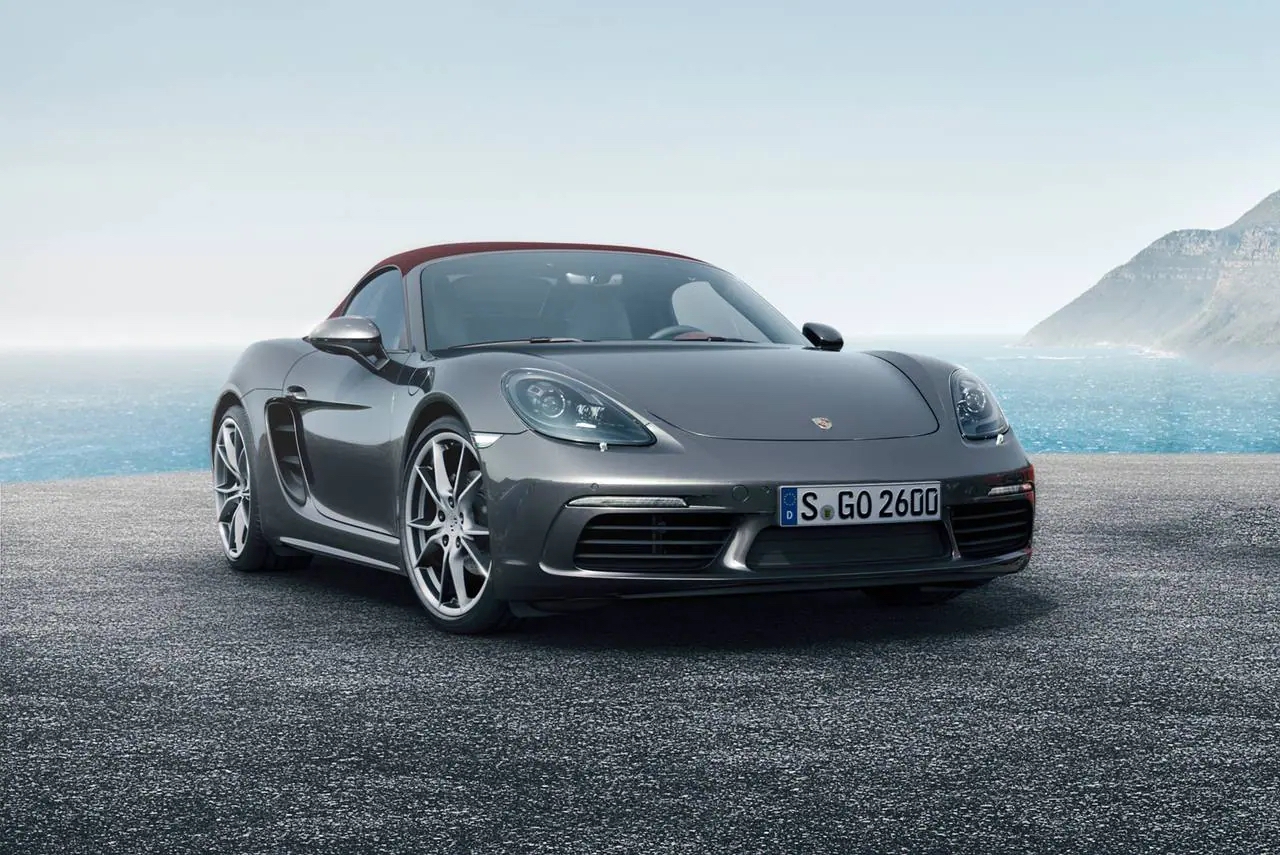 Price ≈ $74,900
In Porsche-speak, the 718 series refers to its entry-level sports car offering. However, it does not mean they are any less fun to drive, especially when compared to other cars in the same category. The 2019 Porsche 718 Boxster is an excellent entry point into the German carmaker's world of precision handling and performance. The styling is classic Porsche with the added benefit of an open top.
What's more, it handles like a dream, thanks to a near-perfect pairing of a balanced chassis and responsive steering. Yes, it lacks Porsche's famous Flat-Six engine, but in its place is a very capable 300 hp turbocharged 2.0-liter flat-four-cylinder engine.
2020 Chevrolet Corvette Stingray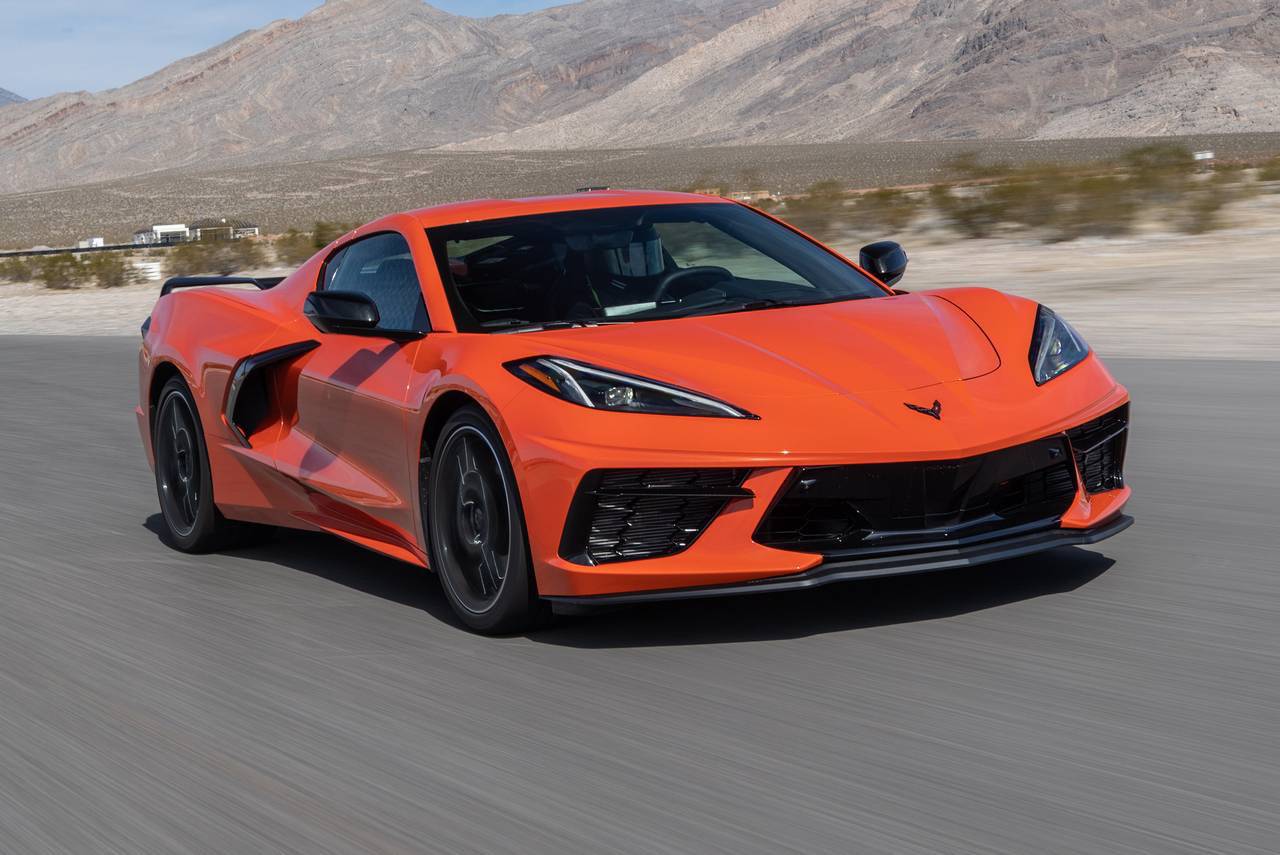 Price ≈ $94,400
Chevrolet took a gamble with the 8th generation Corvette, embarking on a complete redesign and, more significantly, relocating the engine position from the front to the middle of the car. It is a move that paid off big time, with the C8 Corvette rapidly becoming one of the most popular modern sports cars, boasting a performance that rivals thoroughbred supercars.
In base trim, the C8 Corvette can accelerate to 60 mph in under 3 seconds and max out at a 194 mph top speed. A prospective buyer with a $100,000 budget will definitely find several well-specced, low mileage examples to choose from.
2020 Mercedes-Benz AMG C63 S Coupe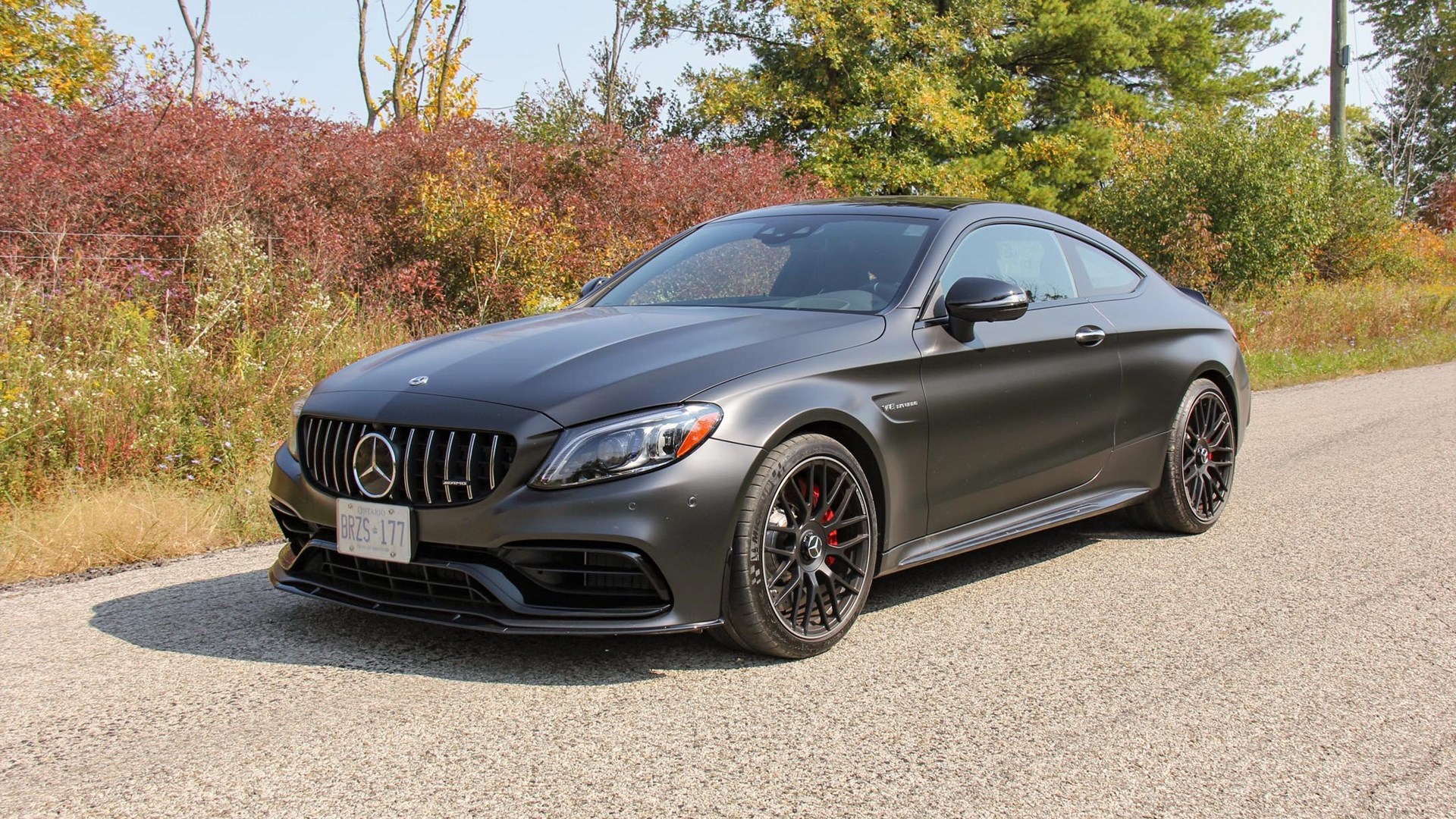 Price ≈ $71,300
The Mercedes-Benz AMG C63 S is at the top of its class as far as sports coupes are concerned. Packed within that chunky frame is a hand-built AMG twin-turbocharged V-8 engine tuned to produce 503 hp and 516 lb-ft of torque. That power is fed to the rear wheels via a crisp nine-speed automatic transmission.
In full attack mode, the C63 S coupe will hit 60 mph in 3.7 seconds and fly past the quarter-mile marker at 122 mph in just 11.9 seconds. These are numbers that were entrenched in supercar territory only a few years ago. Handling is excellent, if a little harsh over rough surfaces, and interior build quality is top-notch; just what you'd expect from the premium German carmaker.
2020 Jaguar F-Type R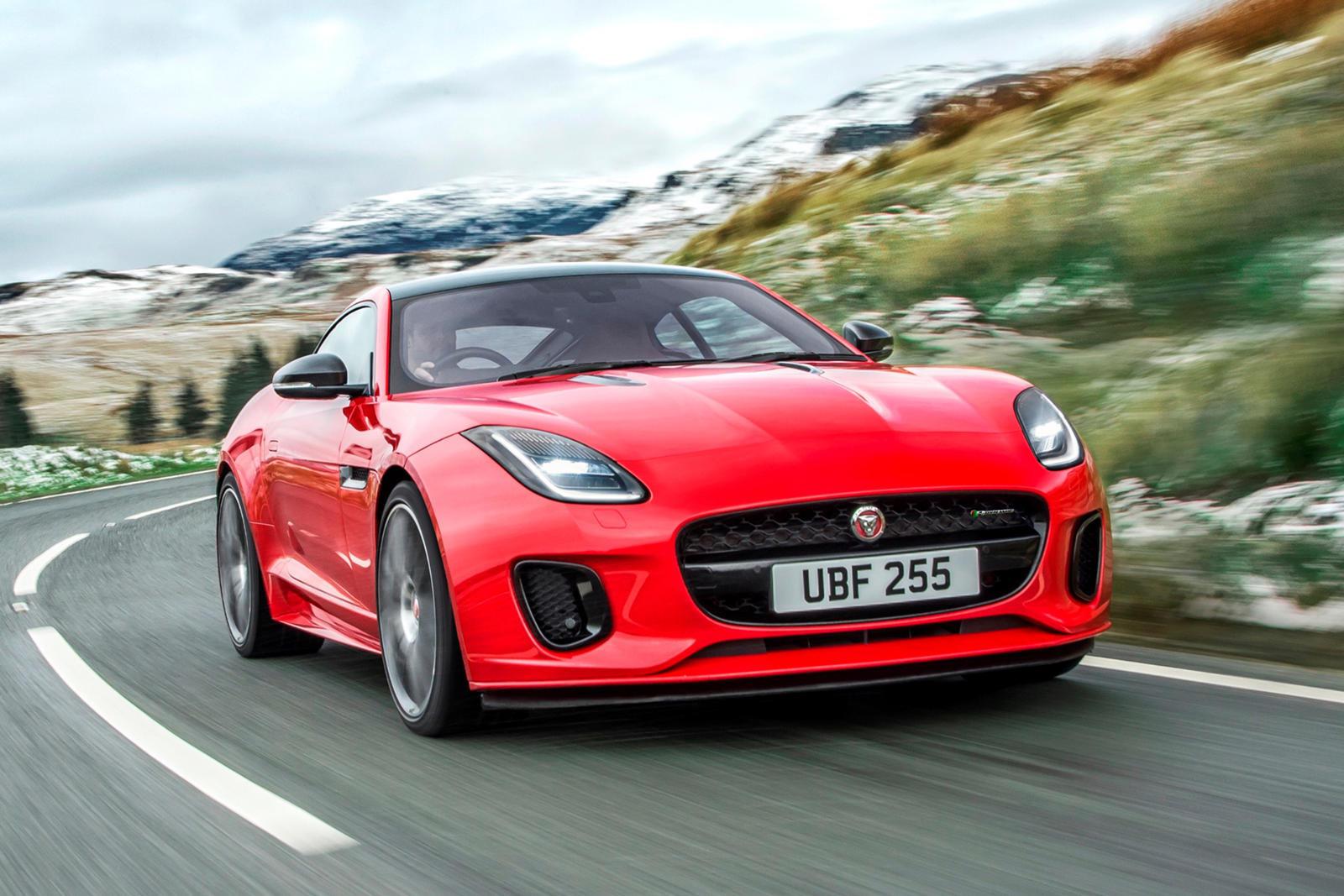 Price ≈ $74,998
The British sports car boasts a refreshing design and refined on-road manners. Don't be deceived, though; the Jaguar F-Type R can instantly switch personalities, becoming something far more menacing. That's largely down to a supercharged 5.0-litre V-8 engine under the hood. The V8 emits a rich fruity warble under a heavy pedal foot, but the main attraction is the power output: 550 hp and 502 lb-ft of torque.
The sports car also has an impressive list of standard features, including rain-sensing windshield wipers, automatic LED headlight, 12-way power-adjustable front seats, parking sensors and lane-departure warning. It all comes together nicely in the F-Type R, making a used example an ideal value package.
2019 Cadillac CTS-V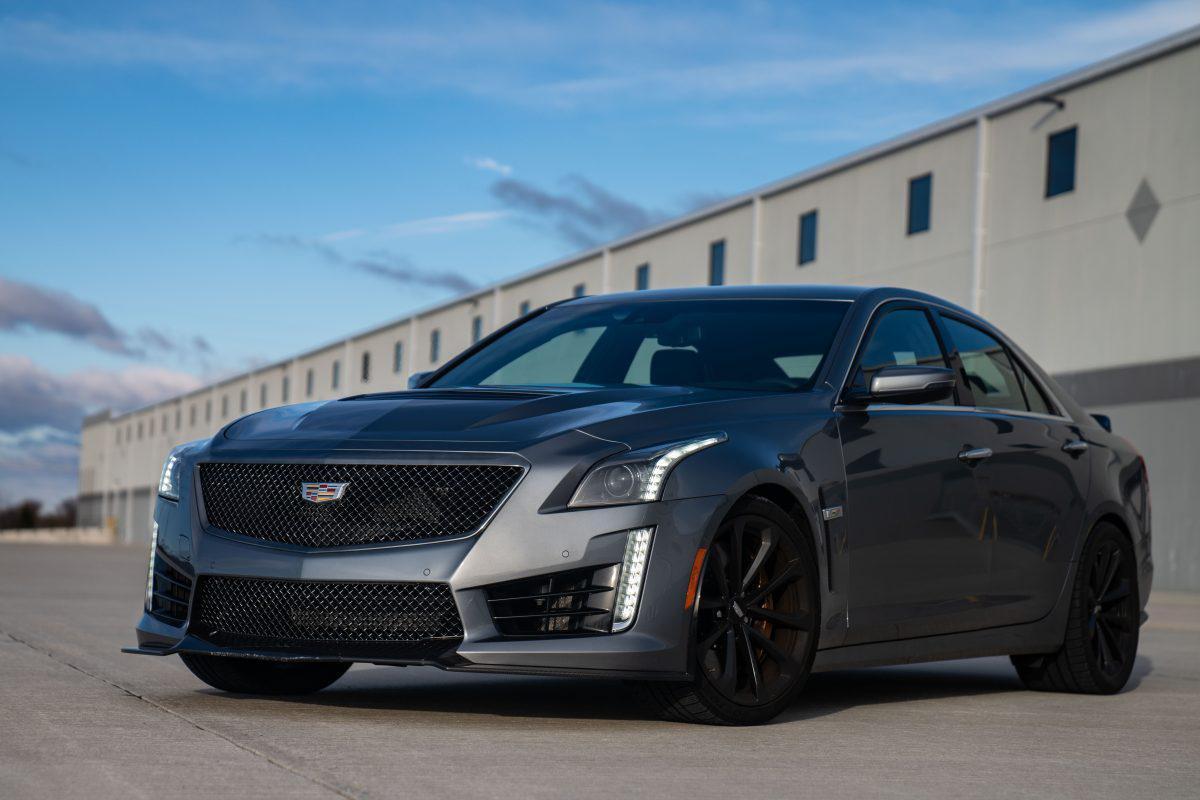 Price ≈ $75,000
Big, brawny and downright aggressive even while standing still, the Cadillac CTS-V has all the attributes of a proper American muscle car. There is power, too, lots of it in the form of a supercharged 6.2-Litre V8 that cranks out a thumping 640 hp and 630 lb-ft of torque.
The 2019 CTS-V weighs over 4,000 lbs and is a proper sedan with four doors. However, it will still accelerate to 60 mph in only 3.6 seconds and barrel to a top speed of 200 mph. Finding a low-mileage example with a $100K budget should not be difficult, and considering what is being offered, it's actually a pretty decent bargain.
2019 Chevrolet Camaro ZL1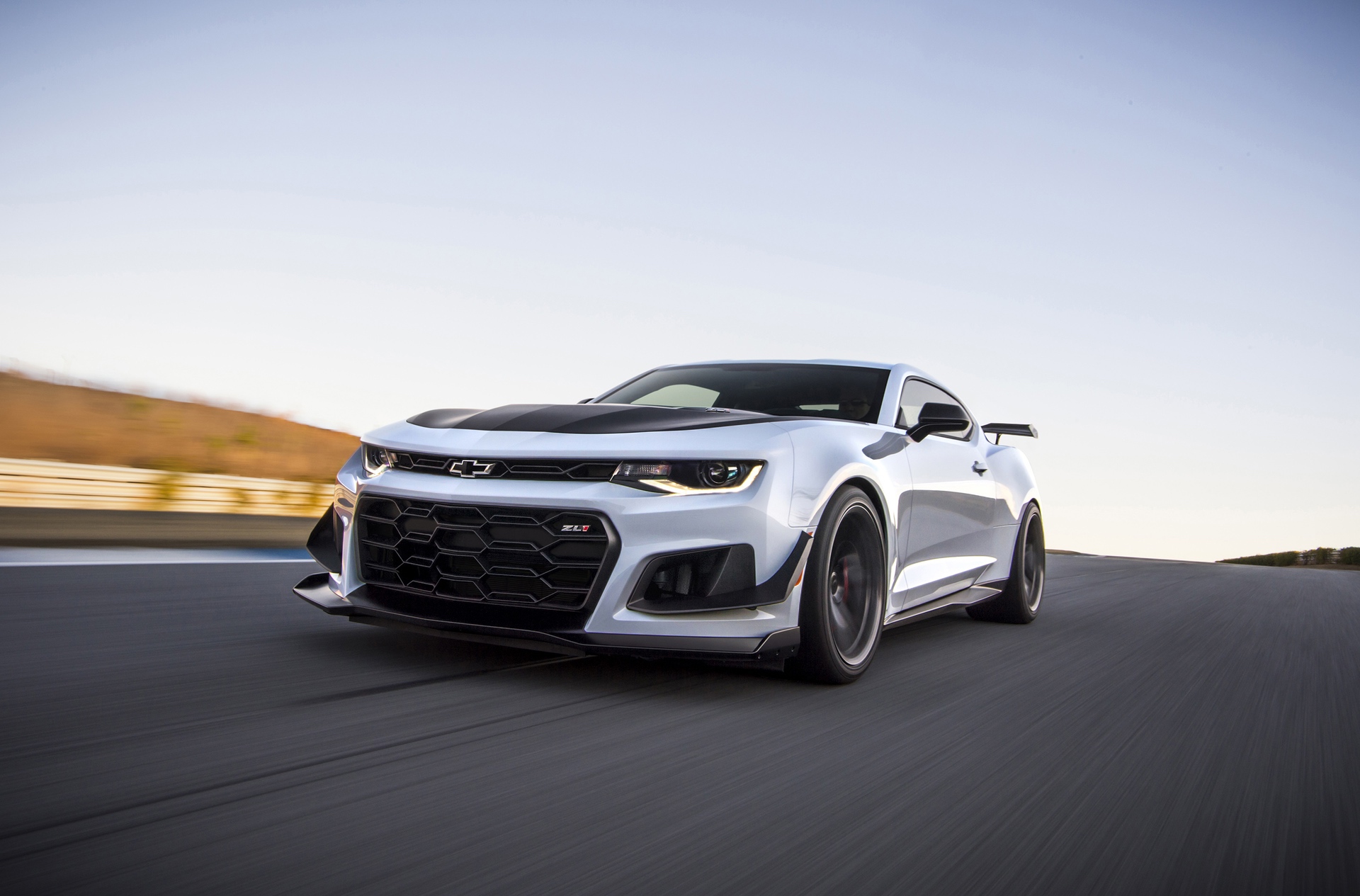 Price ≈ $68,490
The Camaro sometimes does not get the credit it deserves, especially when you factor in the success enjoyed by its mid-engined sibling, the Corvette. It is unfortunate, really, because the Chevy Camaro is an excellent performance vehicle in its own right (if you can get past the low visibility from that narrow windscreen). After all, there's a reason it's survived for over five decades now.
The ZL1 Camaros are the most potent model variants. With the 2019 model, you get a supercharged 6.2-litre V8 (taken from the Corvette Z06). The powerplant produces a tire-shredding 650 hp at 6,400 rpm and 650 lb-ft of torque from 3,600 rpm. It's enough power to transform the Camaro ZL1 into a pretty formidable machine, in the same ranks as other muscle car titans like the Dodge Challenger SRT Hellcat and Ford Shelby GT350R.
2018 Lotus Evora 400
Price ≈ $86,000
The Evora was launched in 2010 and was the first Lotus offered in the US since the Elise debuted back in 2006. With a top speed of 186 mph, the 2018 Evora 400 is one of the fastest production Lotus vehicles. That's primarily down to a combination of lightweight construction and a 3.5-litre Supercharged V6. The 3.5-litre unit makes an impressive 400 hp and 302 lb-ft of torque, enough power for a car that weighs just 3,100 lbs.
Lotus is fully committed to an electric future and plans to field an all-EV lineup by 2023. That makes the Evora 400 one of its last internal combustion sports cars. Now may be the time to spring for a deal on the used car market for one of these beauties before prices begin to climb.
2015 Nissan GT-R Premium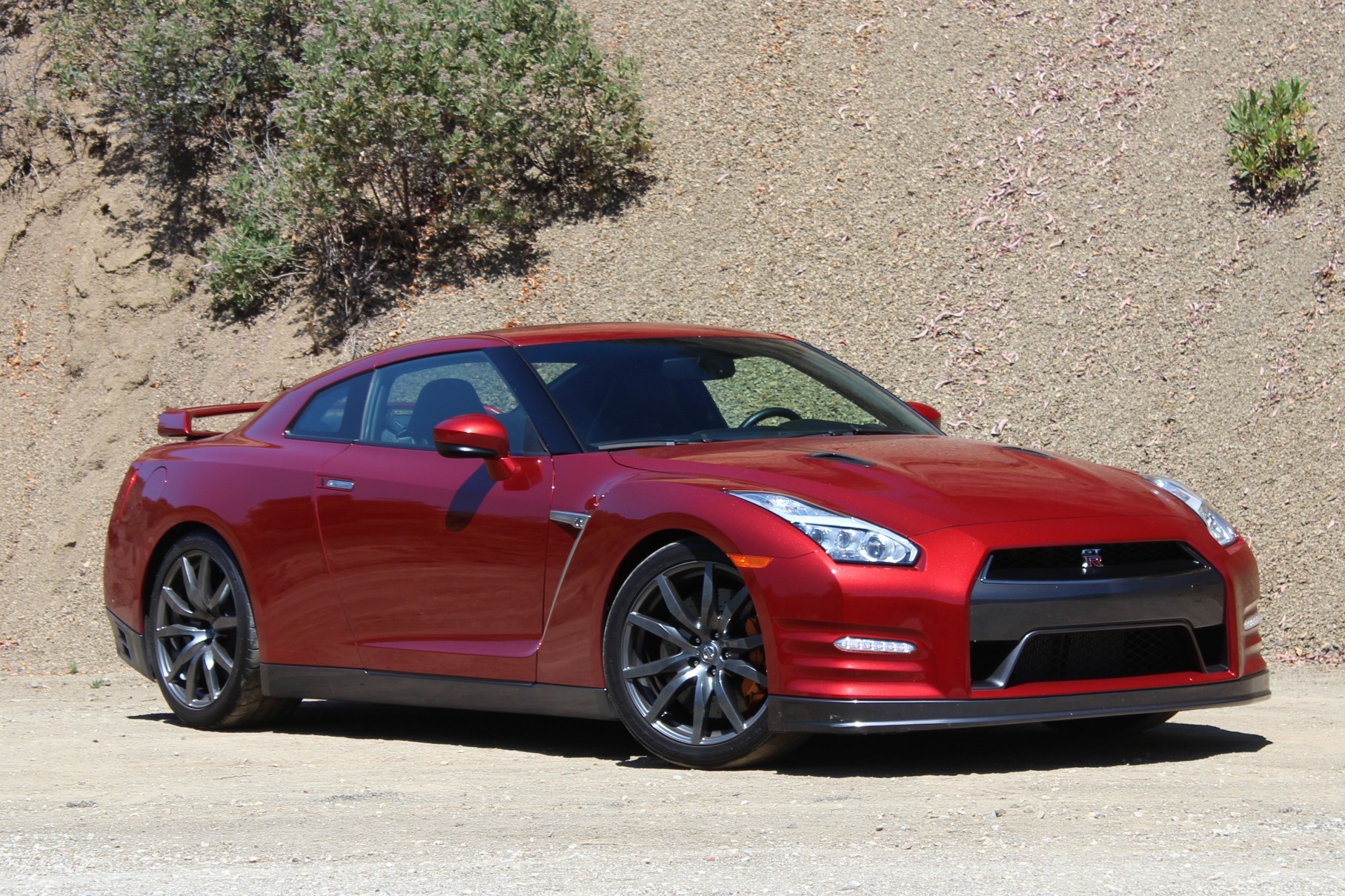 Price ≈ $86,000
It's the oldest car on this list, but the 2015 Nissan GT-R Premium is by no means a pushover. The GT-R is one of Asia's finest modern performance machines, boasting engines lovingly hand-built by the Takumi, Nissan's legendary master craftsmen. The 2015 GT-R packs a twin-turbocharged 3.8-litre V6 that produces 545 hp and 463 lb-ft of torque. That power pairs well with the car's incredible all-wheel-drive system and supreme handling capabilities.
That's one of the reasons why the GT-R gained the moniker 'supercar killer' shortly after its debut in 2009. It's becoming tougher to justify the insane price tags of the newer models, but a 2015 edition for less than $100,000? Now, that's a great bargain.
2018 Tesla Model S 100D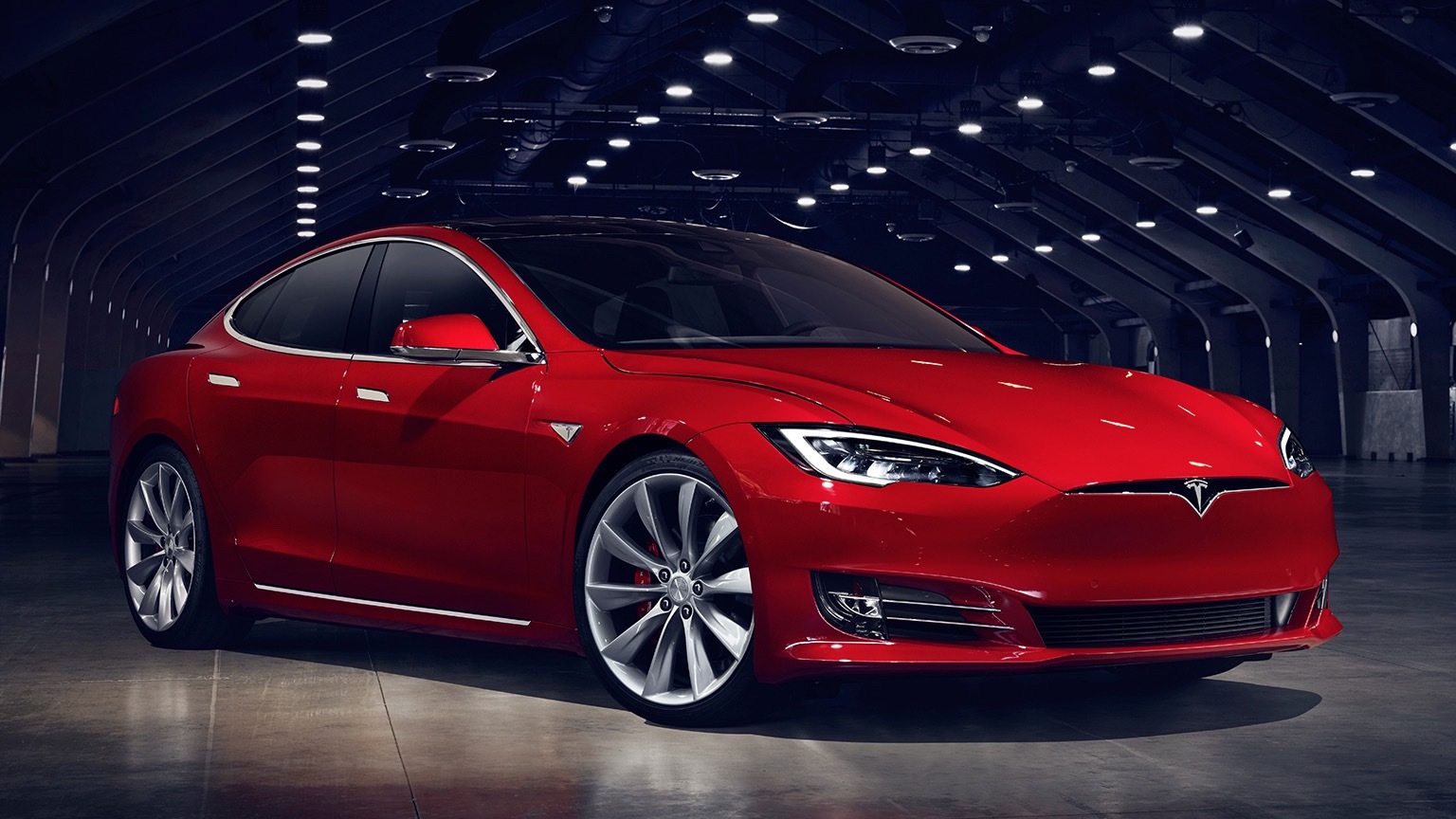 Price ≈ $67,790
Here's one for the EV folks. The 2018 Tesla Model S 100D will satisfy those who don't care much for the noise and drama of internal combustion engines. The EV's 100 kWh battery pack and dual electric motors result in a range of over 330 miles, one of the best in its class.
However, it's not only for long cruises that the Model S 100D excels. The EV sedan will also accelerate to 60 mph in under 4 seconds, fully leveraging its 487 lb-ft of torque available from 0 rpm. The cabin might feel a bit dated, but it's roomy and comfortable enough for a small family, and regular over-the-air updates help keep the car's systems functioning efficiently.