It is finally going to happen, at last, we'll be able to admire the Gordon Murray Automotive supercars in real life. To be shown at the 79th Goodwood Members' Meeting on April 9 2022, and we're not only talking about the sold out T.33 supercar, but also the T.50 and T.50s will be on display at Goodwood, one of the T.50 prototypes will even take part in driving on the iconic Goodwood Motor Circuit as part of the performance demonstrations of F1 cars, reuniting some of the drivers of the V10 age with their original cars.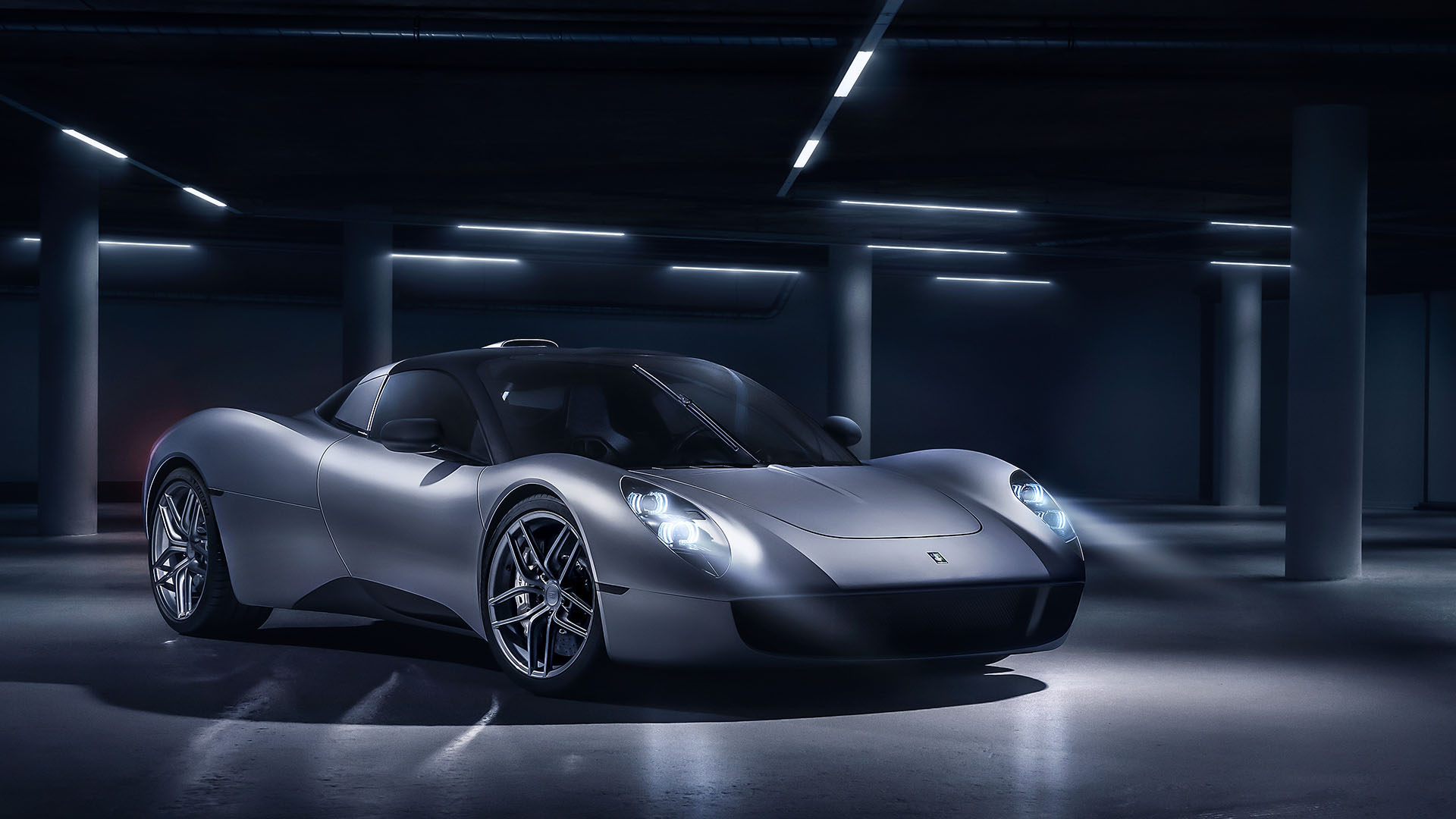 But it doesn't end there, Gordon Murray Automotive also plans on showcasing a collection of historically important cars that actually influenced the T.33 supercar's vision in following the light-weight principles into today's ethos, among those cars are the IGM Ford T.1, the Porsche 904, the Lamborghini Miura, the Abarth 1000 SP, the Osca 1600 GT, the Porsche 550 Spyder, and a Lotus Elite, some iconic cars that helped create the limited edition GMA T.33, a £1,370,000 (before taxes) supercar built on a new carbon fiber/aluminum chassis, the total weight of this new supercar is just 1,100kg.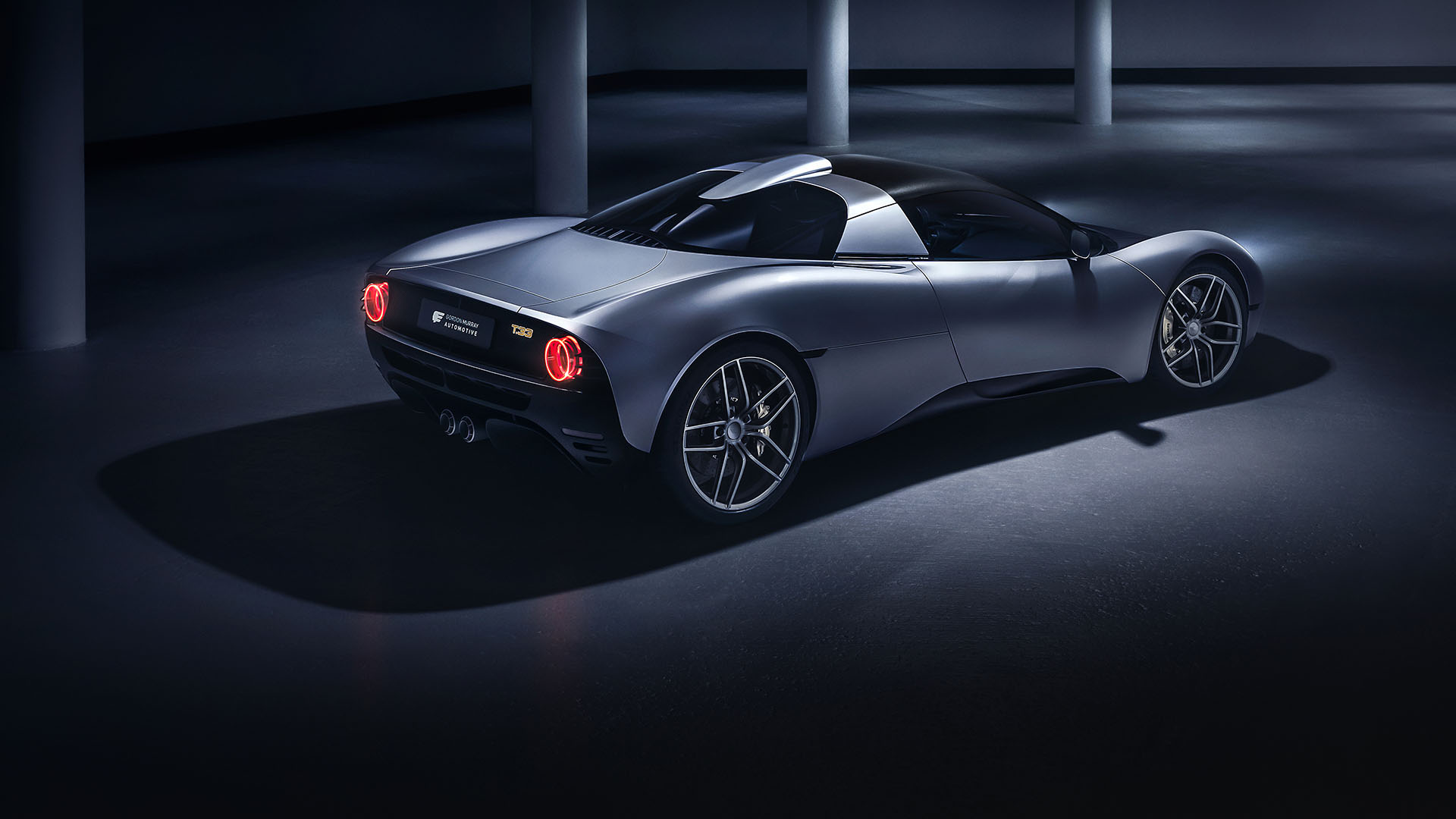 The T.33 is limited to 100 units and has sold out a long time ago already, powered by a bespoke version of the Cosworth GMA T.50 3.9-liter V12 engine that can be revved up to a screaming 11,100 rpm, she'll sound like an F1 car for sure, the 3.9-Liter displacement was kept, but the engine was made more docile for everyday use, while the T.50 has a more aggressive characteristic with 650 bhp, the latter will be driving at the Goodwood Members' Meeting by an official Gordon Murray Automotive test driver.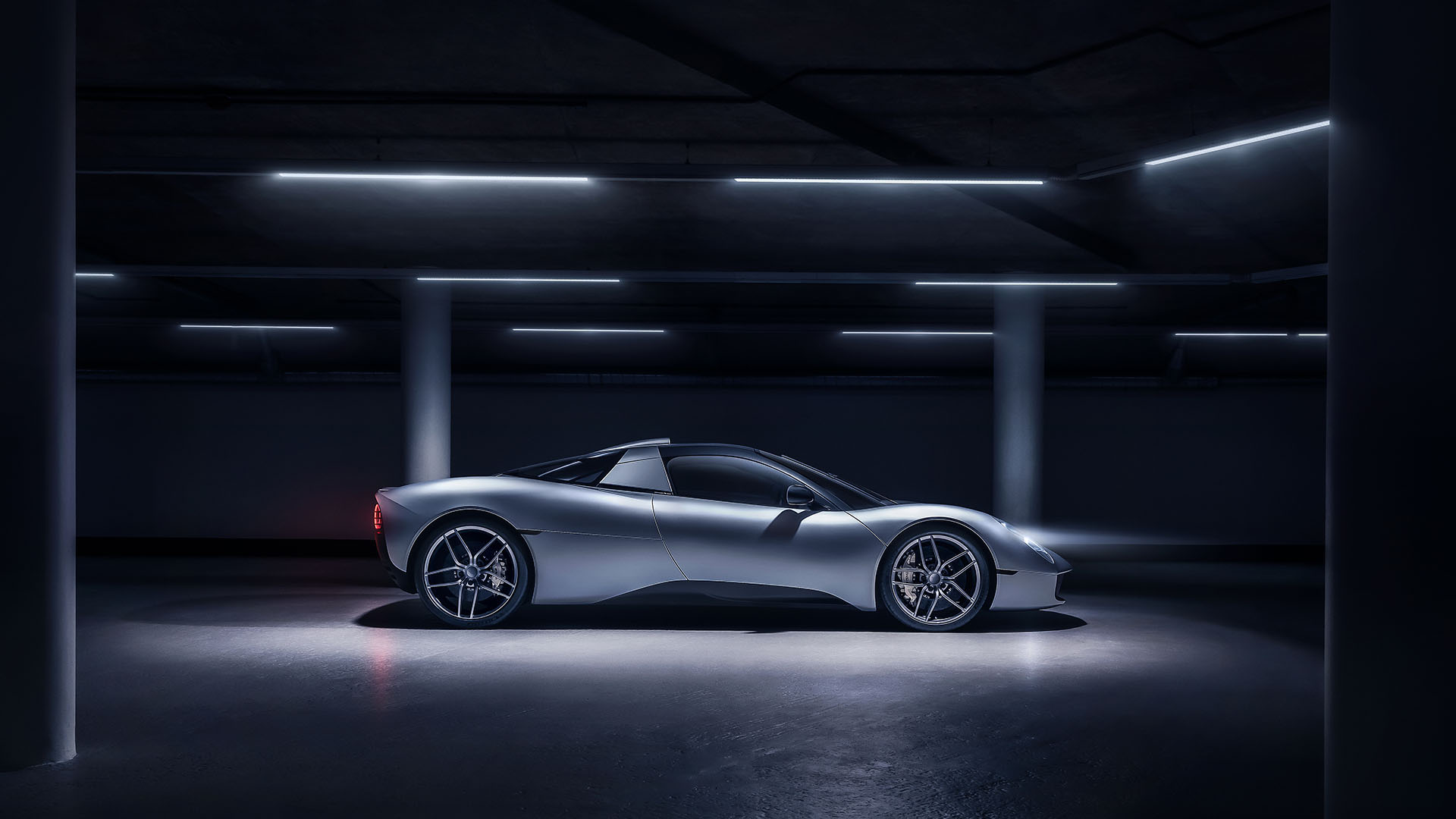 In the T.33 the all-aluminum Cosworth GMA V12 will come with yellow cam covers and 'just' 615PS at 10,500 rpm and an impressive torque figure of 451Nm at 9,000 rpm, for the T.33 they went with completely new camshafts, variable valve timing, and engine mapping, a new ram induction intake system and a different exhaust to create a sound the world has never before heard from a road car to date, and the interior isn't too bad either, sure it's not a three-seater with a central position for the driver, but just take a look at this purpose-built, track-oriented dual-tone interior of their press car:
No large displays, touch buttons nor other amenities, the interior inside the Gordon Murray Automotive T.33 is built with racing in mind, and while this is a road car in every sense of the word, it comes as standard with a manual gearbox, the paddle-shift automatic one is an option for those that really insist, and I for one really like the completely contrasting color scheme between the driver and passenger inside this demo car, perhaps some of the 100 customer cars will come with a bold choice like this in the end, let's wait and see.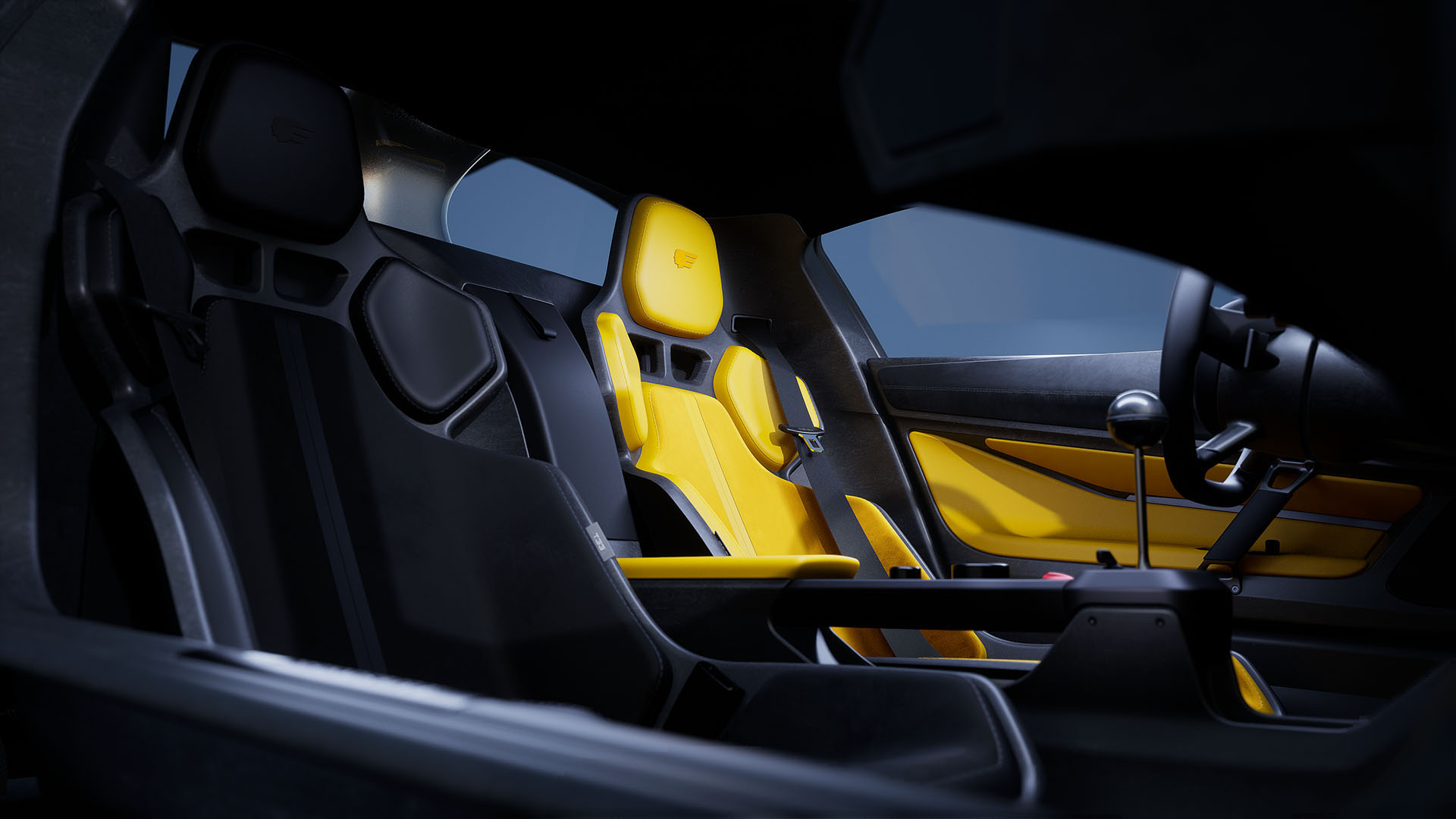 With the release of the T.33, Gordon Murray Automotive has established itself as a viable carmaker, their T.50 was the halo car that prepared the market, with this new T.33 they are continuing that journey, I for one can't wait to see what's next and if GMA will make a convertible model in the future, but think about this one for a second, to date Gordon Murray Automotive managed to sell £414,500,000 worth of cars (or more than $190,000,000) … without even having delivered a single one yet, now that's impressive in my book.