2019 saw the eighth edition of the Concours of Elegance taking place once again on the Great Fountain Garden at Hampton Court Palace, located on the bank of the river Thames at about 18 miles southeast from London. The palace construction started in 1515 and by 1529 was the favourite place of King Henry VIII, but.., let's talk about cars.
Gathered on the palace garden there was a selection of about 75 of the rarest cars from around the world, some of them never seen before in the UK.
This year's venue had three special celebrations, 100 years of Bentley, also 100 years of Zagato and the 70th anniversary of Ferrari 166MM. Regarding the Concours of Elegance, it was divided into 11 categories, which will be described with a little more detail further ahead in this article.
The Celebrations
This year's venues as marked with a few special celebrations with very special 'guests'.
100 years of Bentley
Bentley is always very well represented in this event, but this year was special as it was his 100th birthday that was being celebrated.
And for this special celebration, even the royal house couldn't miss. And I am not talking about Her Majesty the Queen, but instead Her State Limousine, which was present at the event.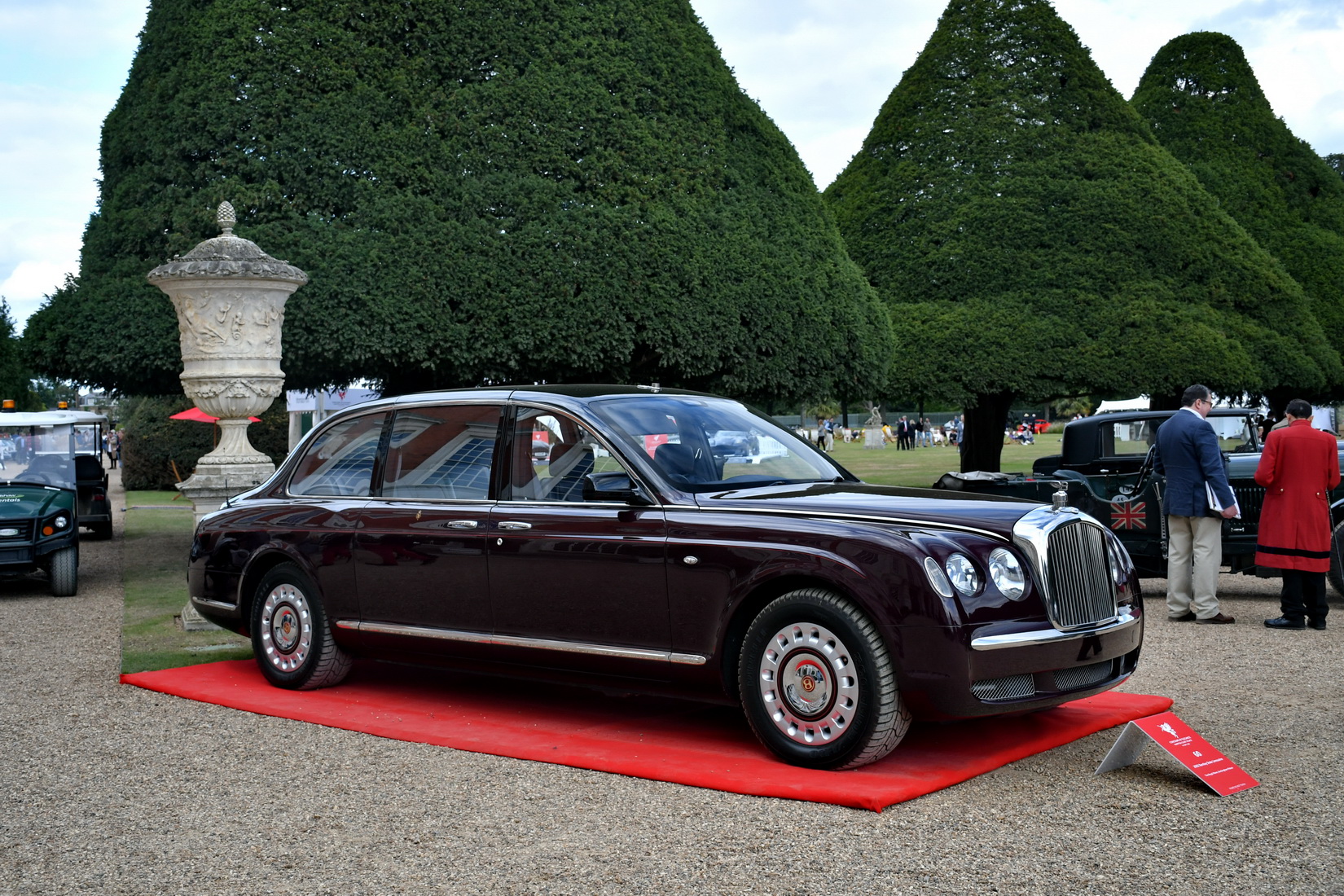 Among other prominent presences, there were a Mulsanne Speed W.O. Edition by Mulliner and a Continental GT Number 9 Edition (as seen in the next picture), both models limited to only 100 units.
The most prominent presence in this Bentley's celebration was the Speed Six Old No.1, the model that won the mythical 24 Hours of Le Mans race twice in 1929 and 1930 (picture can be seen further ahead in this article).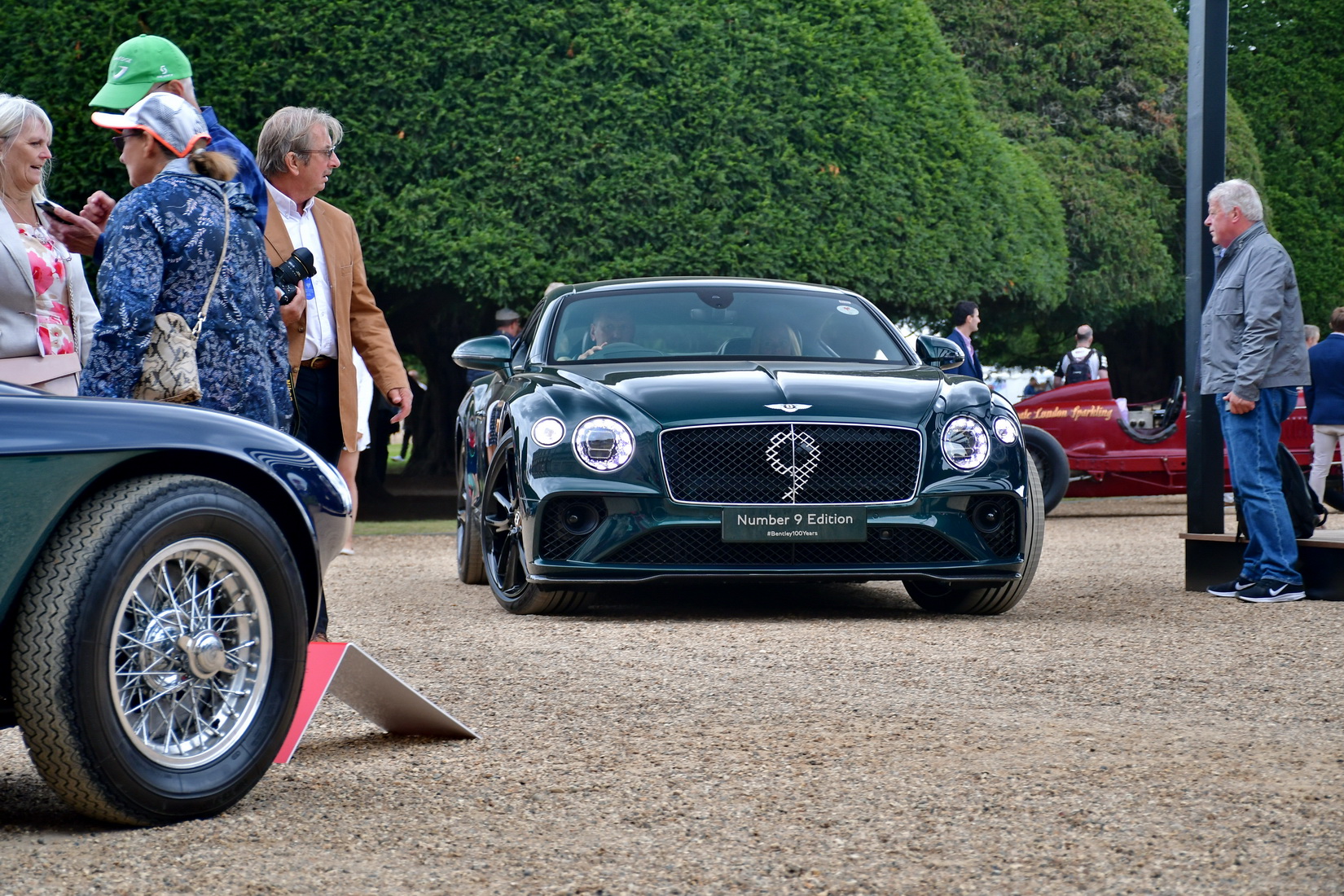 100 years of Zagato
To celebrate the 100th anniversary of Zagato, Aston Martin Owners club put together a display of each one of the models and variants bodied by Zagato, which resulted in a lineup of 15 models side by side, chronologically organized.
Starting in two examples of the 1961 DB4 GT Zagato and finishing with the 2018 Vanquish Zagato (in a total of 4 different variants, Shooting Brake, Speedster, Coupe and Volante).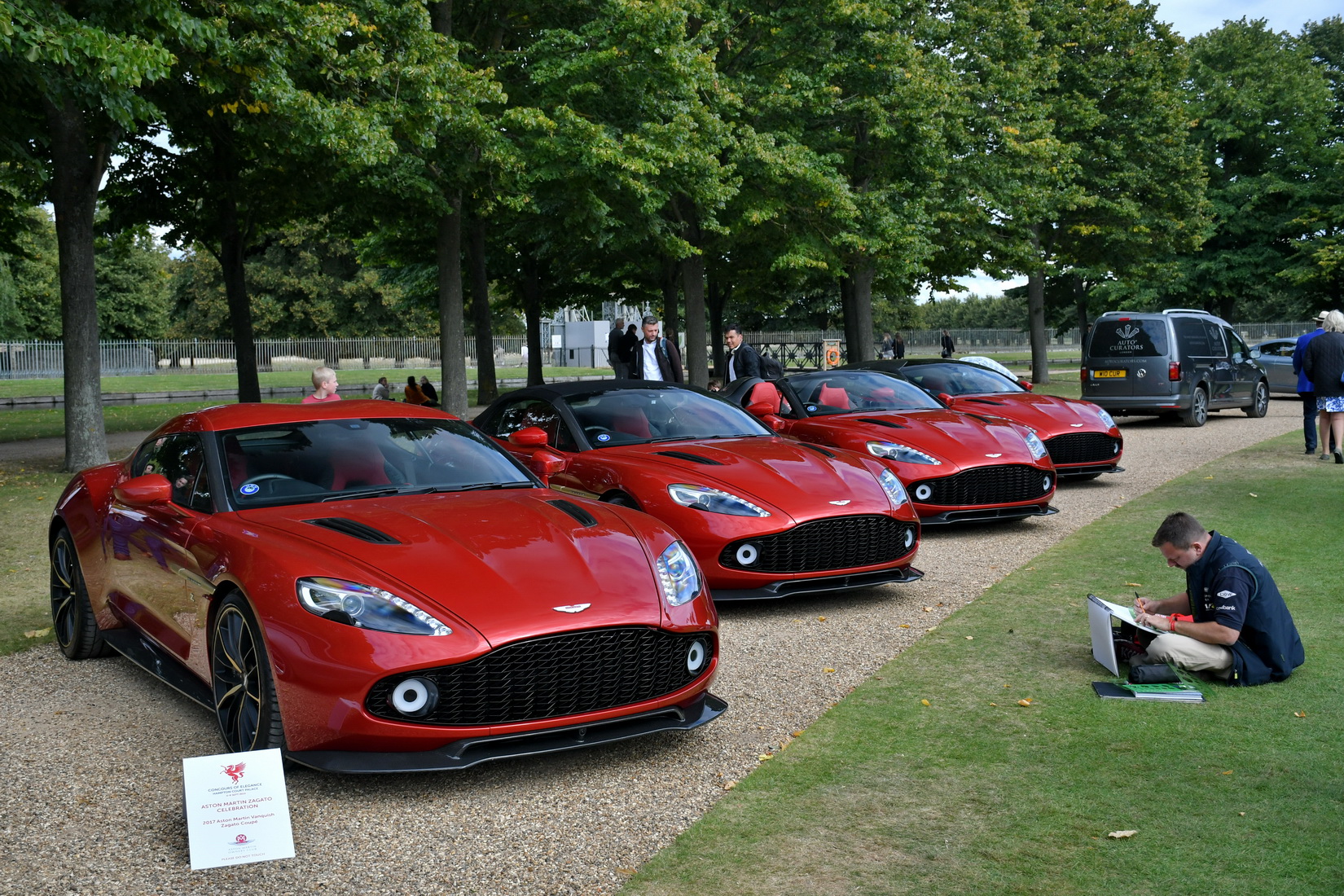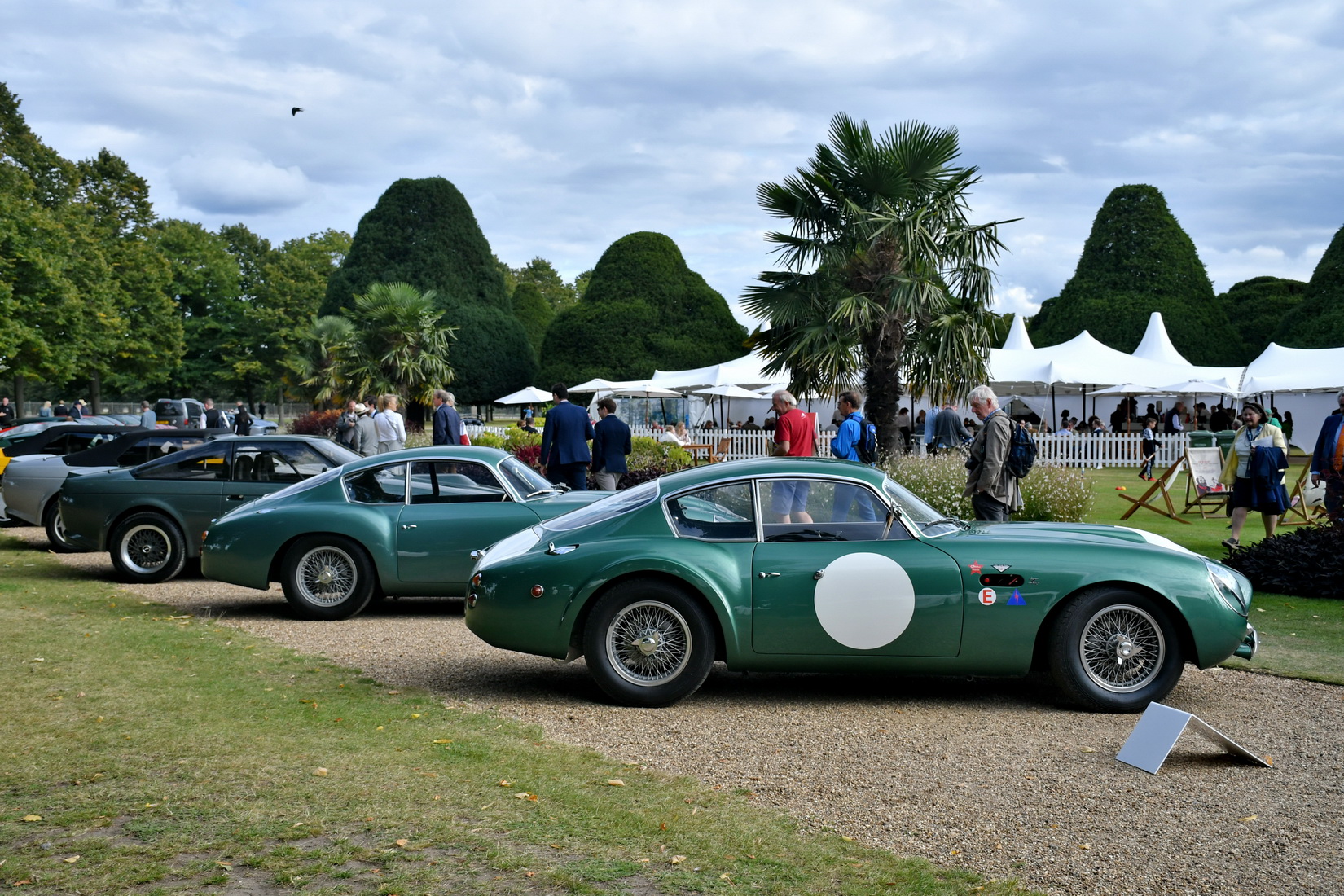 70th Anniversary of Ferrari 166MM
To celebrate the 70th anniversary of the Ferrari's 166MM model the organization managed to gather a 212 Export Berlinetta Touring from 1951 and four 166MM, among them the chassis 0008M.
It can be considered the kick-starting of Ferrari's success in motorsport, after winning the Mille Miglia and 24 Hours of Le Mans back in 1949 and all the other races it took part.
Concours of Elegance
The VIII edition of the Concours of Elegance was split into 11 distinct categories. Here's the list of each category as well as its winner and a few words about it:
Pre-1920s: 1904 Napier L49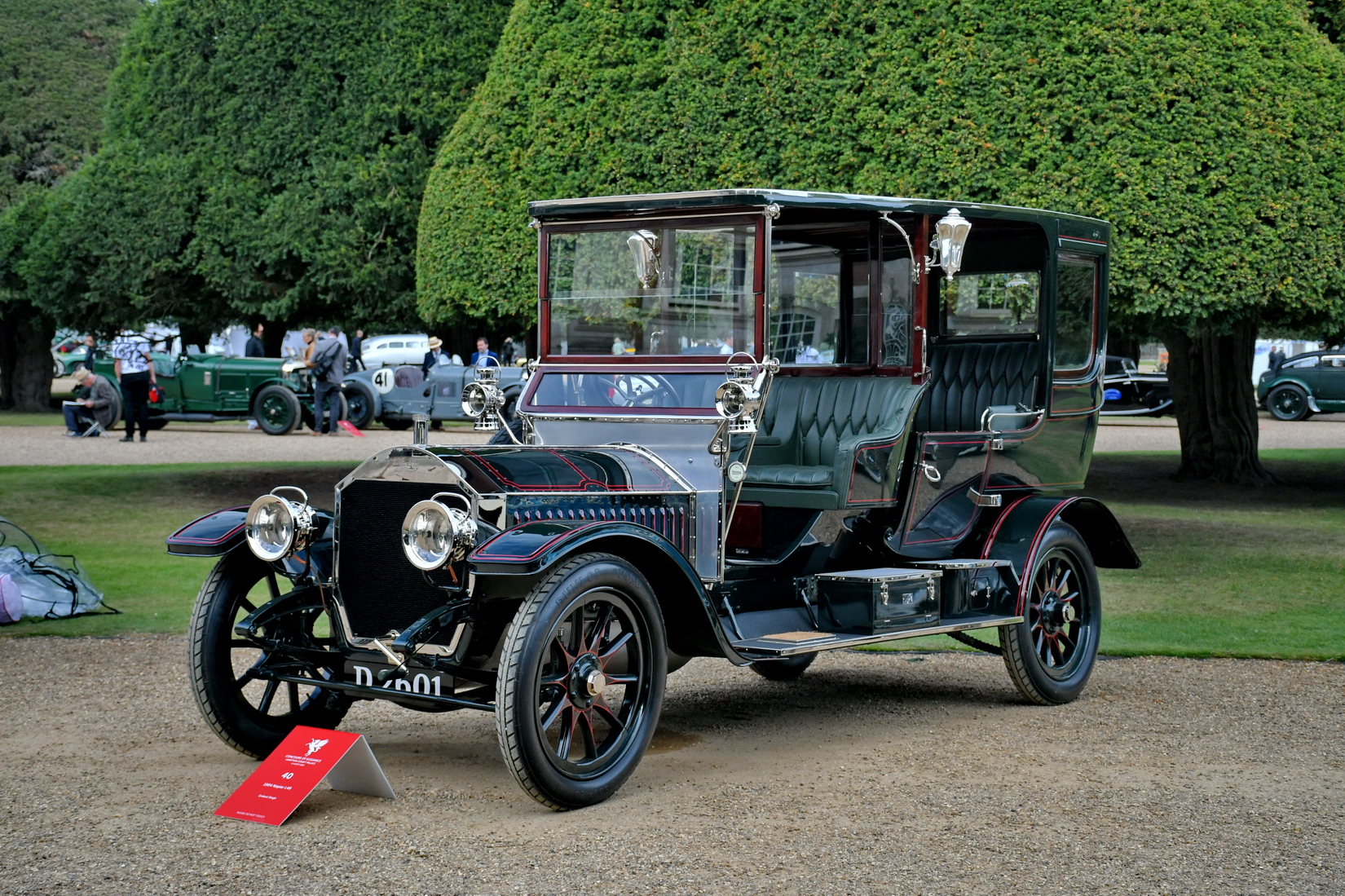 Napier built the world's first 6 cylinder car in 1903, this exact model is the oldest known surviving example. It has 4942cc, side-valve and three-speed gearbox.
1920s: 1929 Bentley Speed Six Old No.1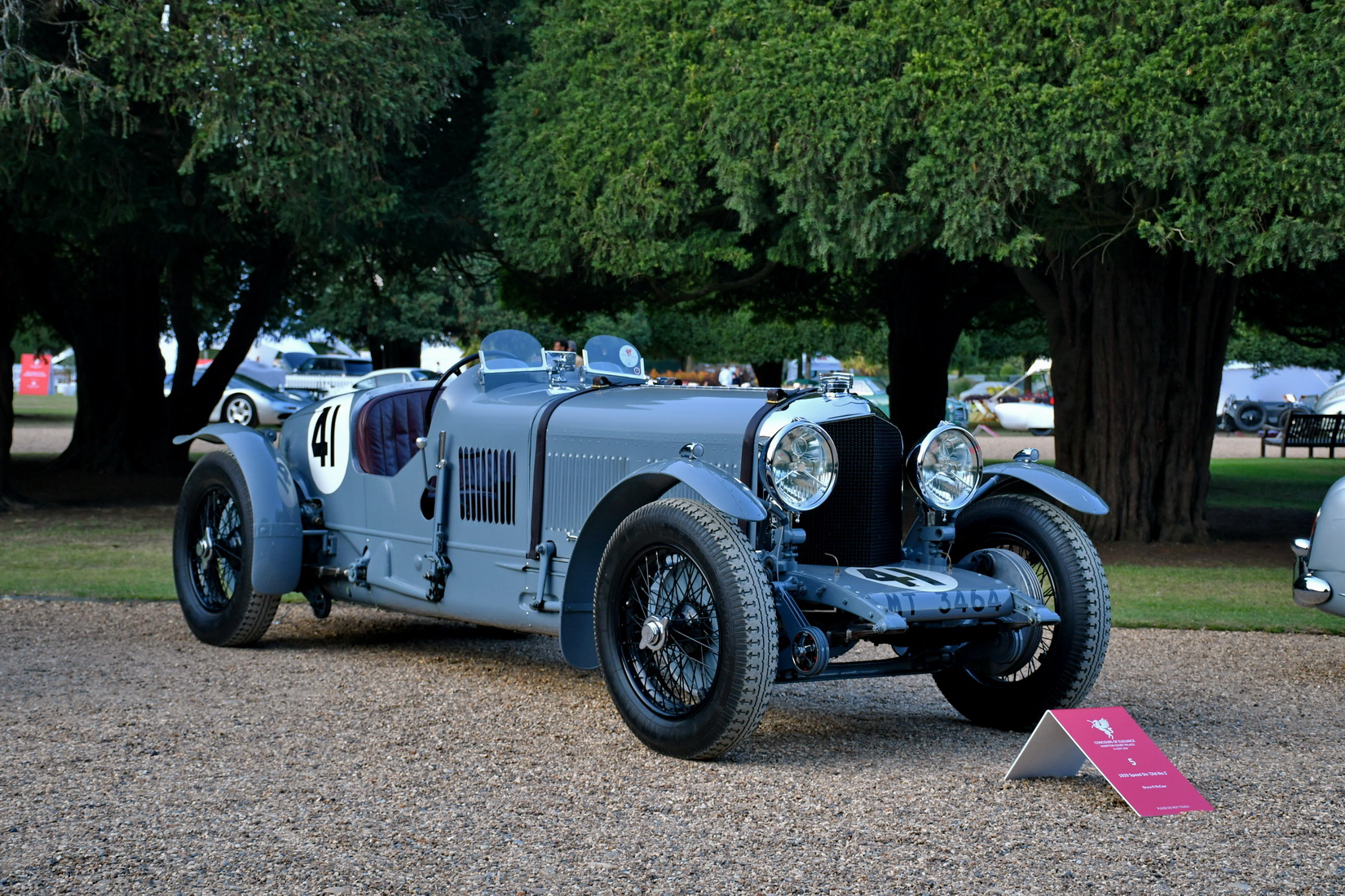 Built as a racing car, among other achievements won Le Mans in 1929 and 1930. At that time it had 6.5 liters engine and different coachwork as (according to Le Mans rules) all the competitors had to have a 4 seat and carry the equivalent height of 3 passengers. Only later in 1932 did it have the engine and coachwork upgraded.
It's one of the most famous 'Bentley Boys' car ever built.
1930s: 1938 Stout Scarab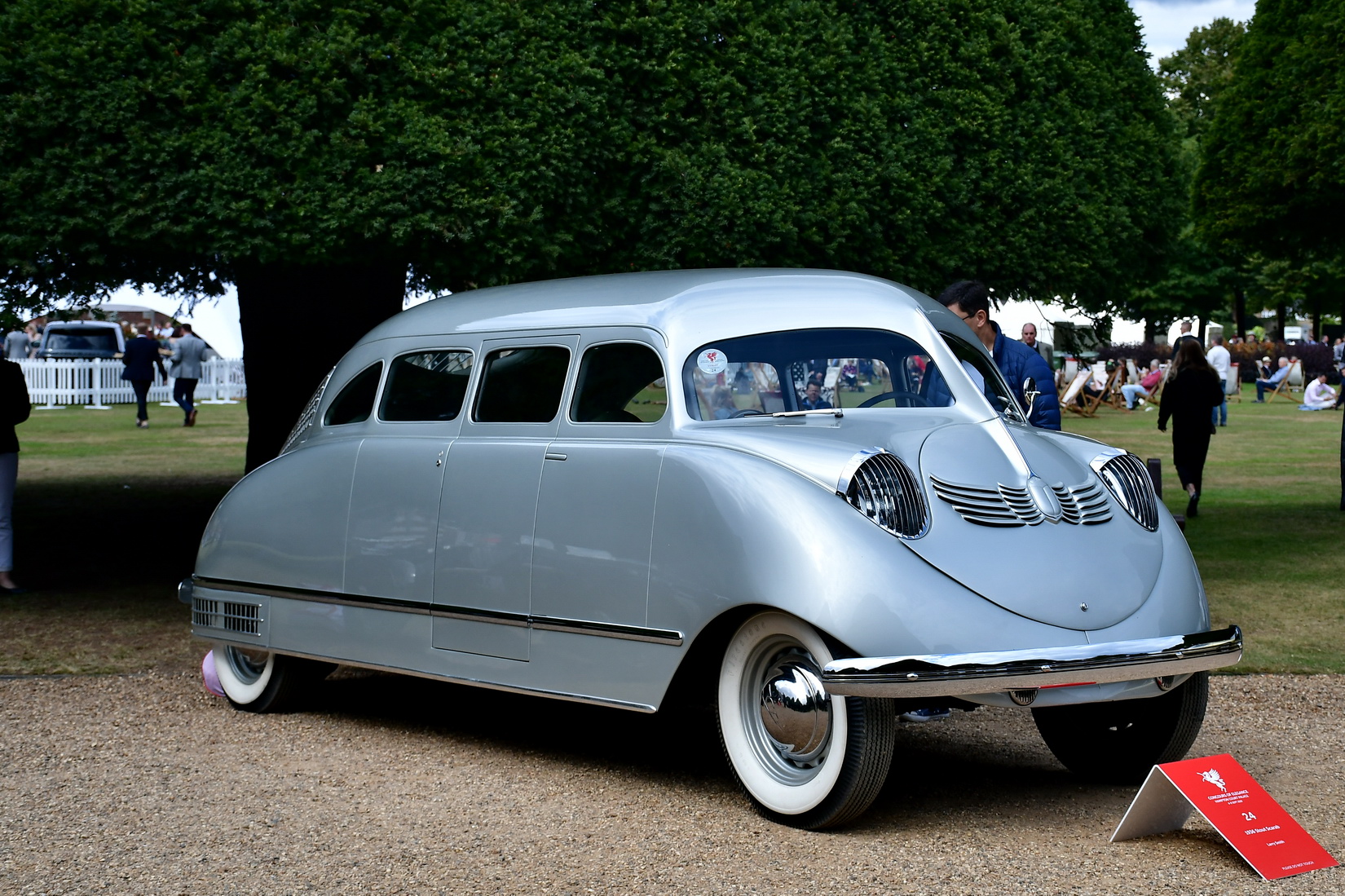 A truly art deco on wheels, it is credited by some as the world's first production minivan. This specific unit has the legend of been used for a meeting in Morocco between general Eisenhower and Charles de Gaulle during WWII.
It has a rear-mounted 3.6-liter ford V8. Only nine were built (!).
1940s: 1949 Ferrari 166MM #0008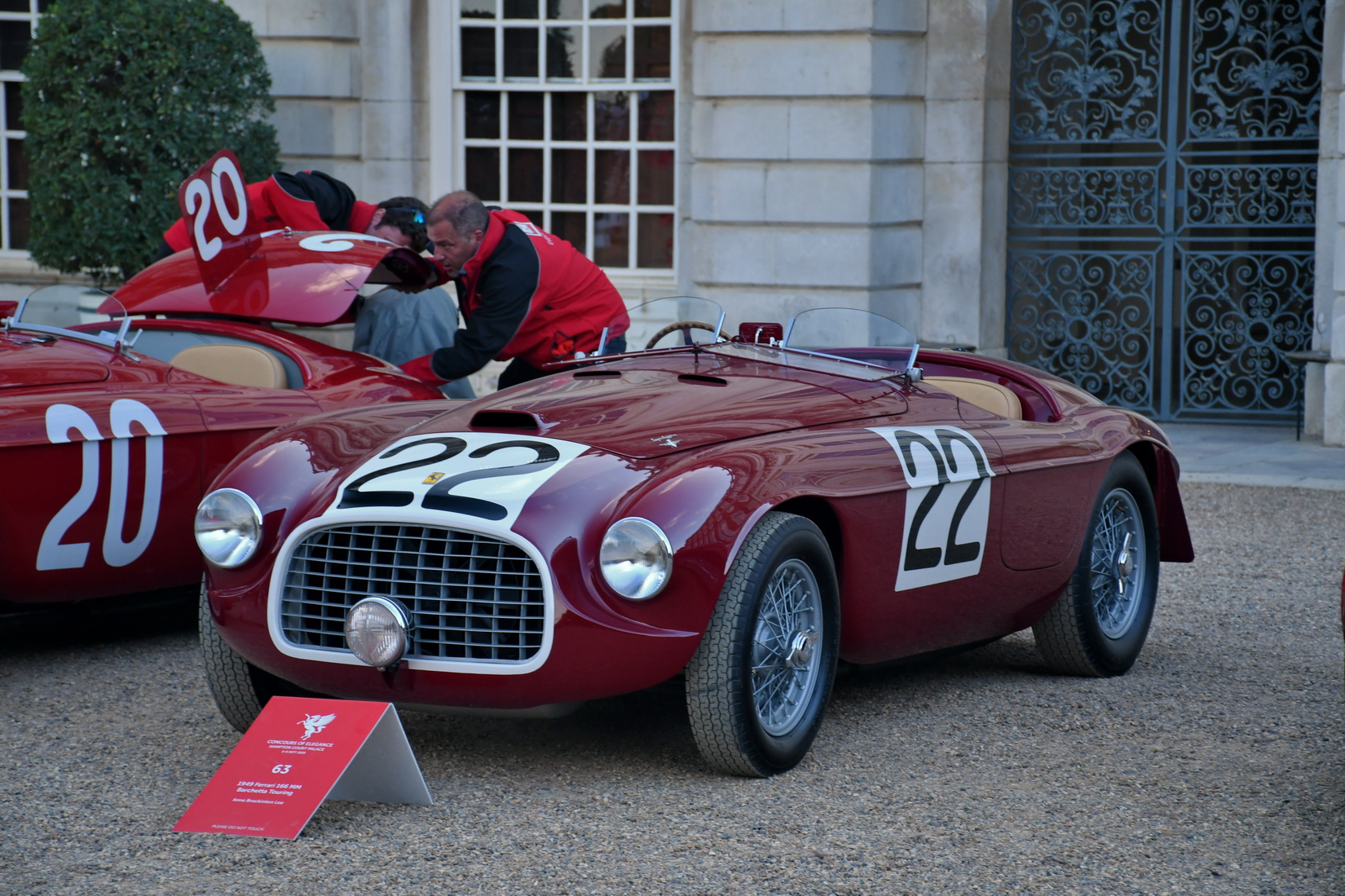 This model, in particular, had an important role in cementing Ferrari's legendary reputation, as it won 1949 edition of 24 Hours of Le Mans, it's also believed that he won Mille Miglia two months earlier in that year.
The 166MM was the source of the designation Barchetta when one day someone said: "it resembled a small boat (or Barchetta in Italian)". It has a 1995cc with 140bhp V12 engine, 5-speed manual, and rear-wheel-drive.
1950s: 1951 Pegaso Z102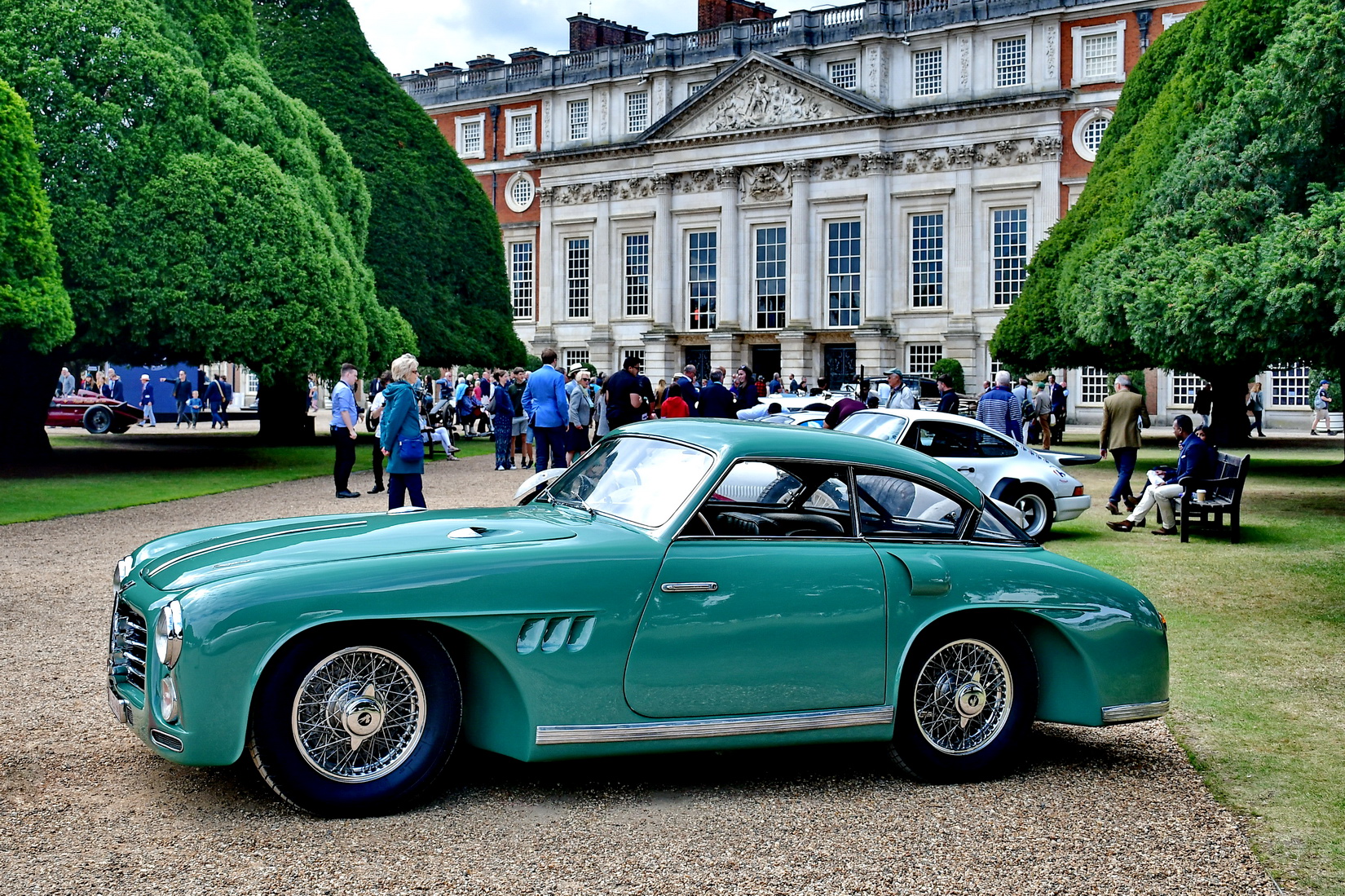 Launched in 1951 Paris, this Spanish creation was claimed to be 'A pure racing car adapted for the everyday use'.
Originally a cabriolet got its Berlinetta bodywork in 1953 which still stands until today. This is the oldest surviving Pegaso in the world. It has a 2816cc V8 with 4 carburetors producing 170bhp.
1960s: 1965 Ford GT40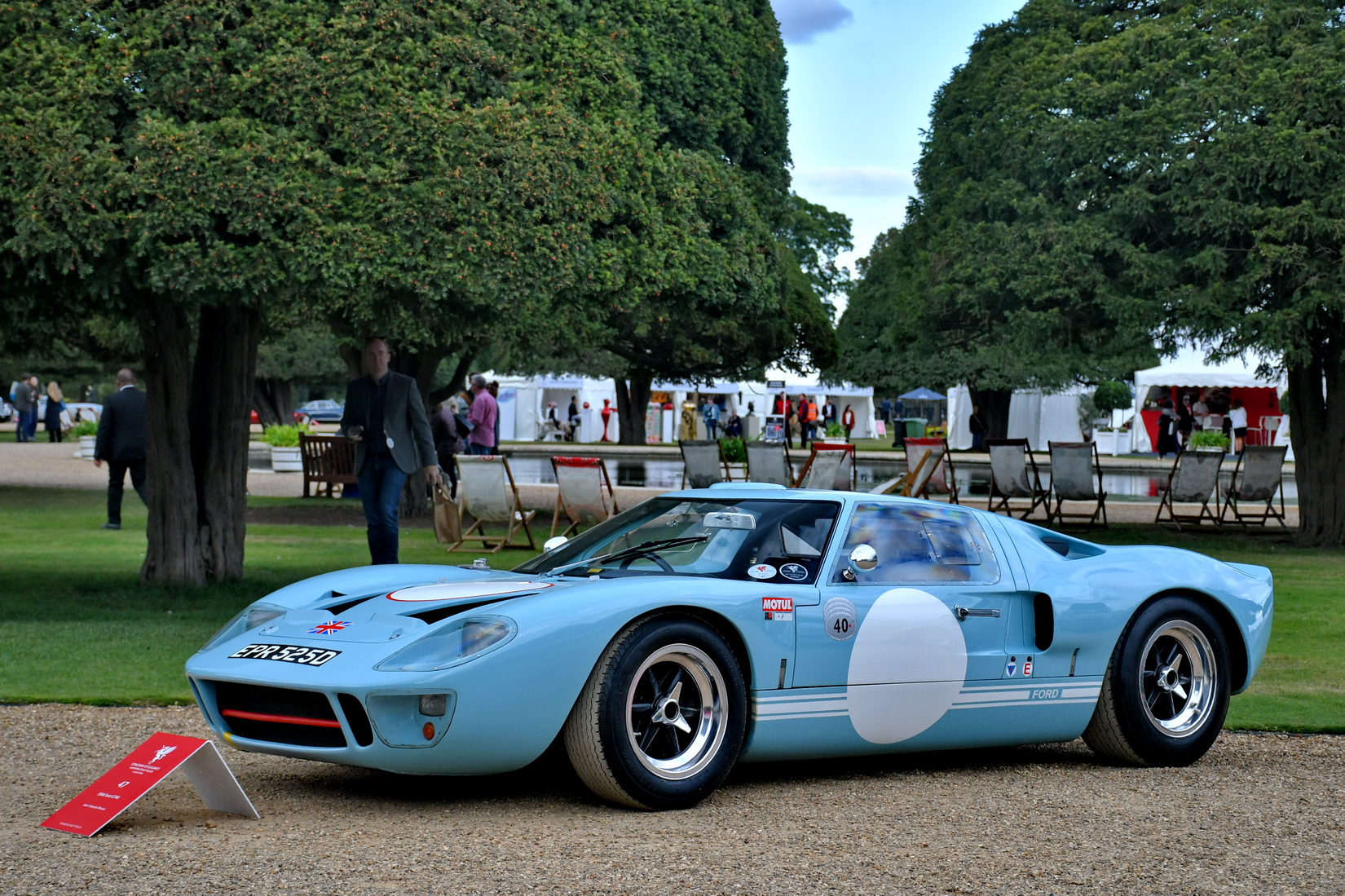 A car that doesn't need presentations, this unit was present in the mythical 24 Hours of Le Mans race in 1966 (retired due to engine problems). Claimed to be one of the most original racing GT40 in the world. You can read more about the Ford GT40 here.
Post-1970s: McLaren F1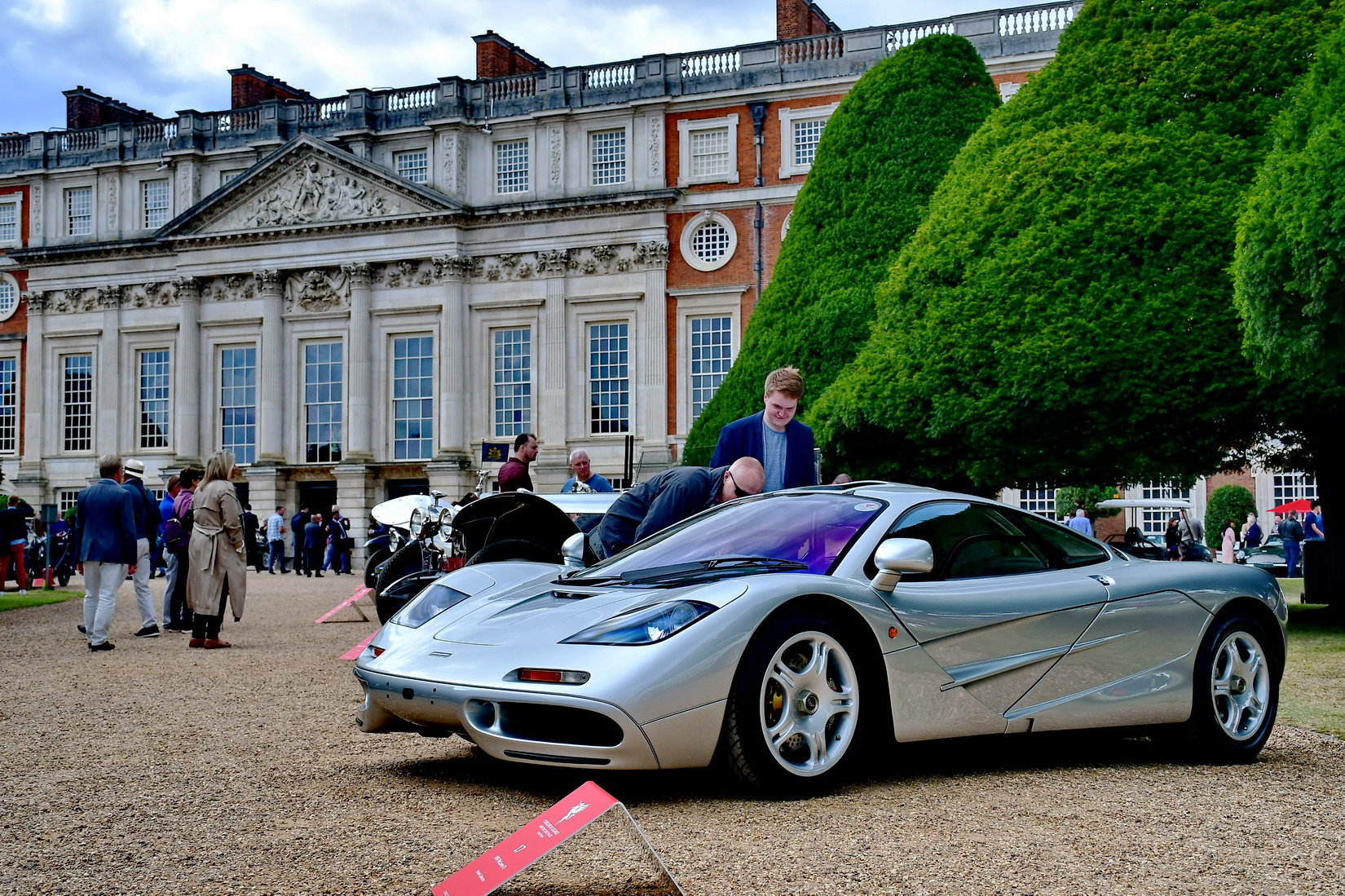 Another model that needs no introduction as this particular unit, chassis 063, has recently gone on a nut and bolt restoration by Mclaren Special Operations. Read more details about the McLaren F1 here.
The Club Trophy: Vauxhall 30-98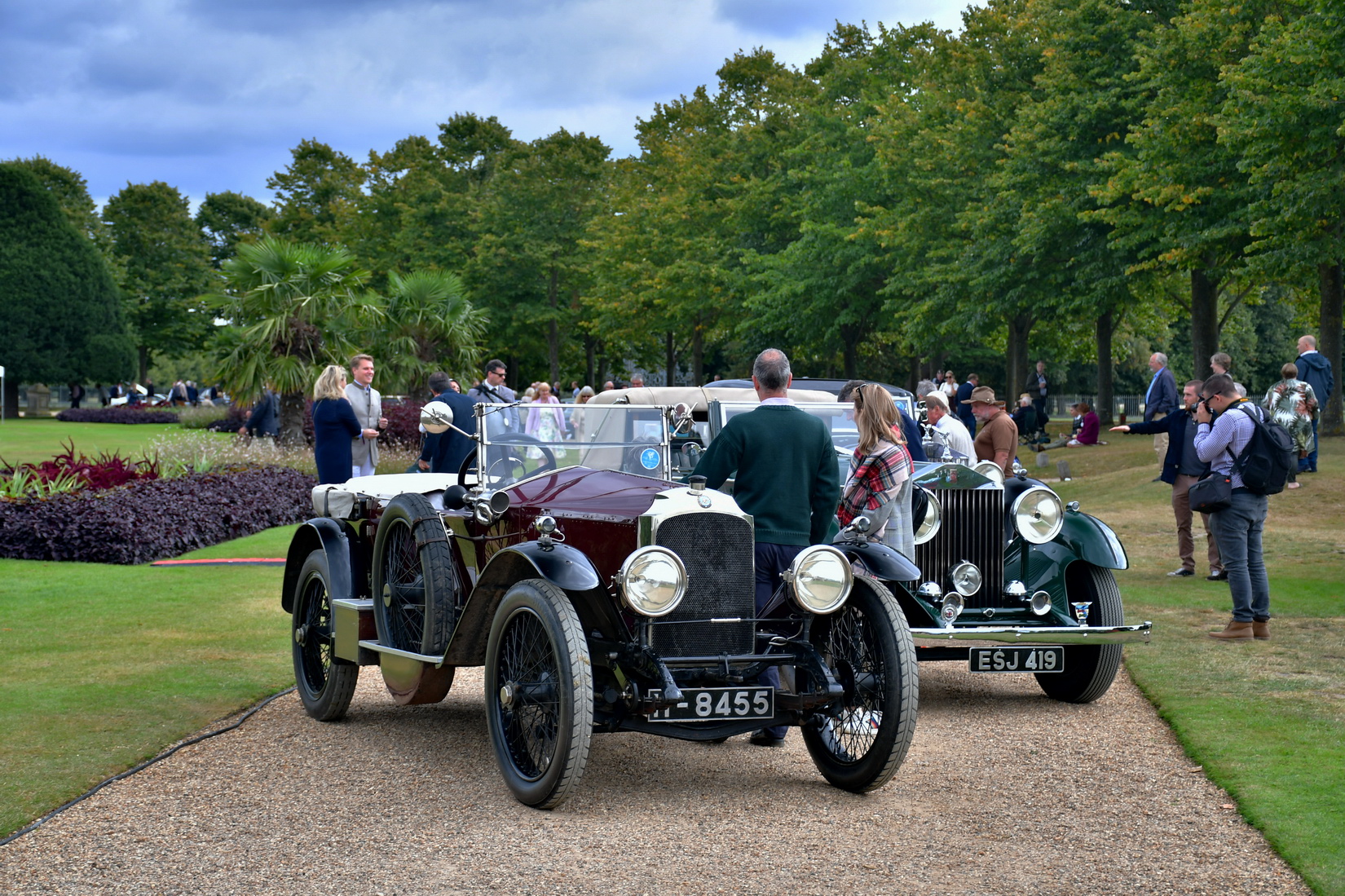 A standard 4-seater with open tourer body, best known as Vauxhall Velox was built between 1913 and 1927.
The Bridge of Weir Jaguar Trophy: Jaguar C-Type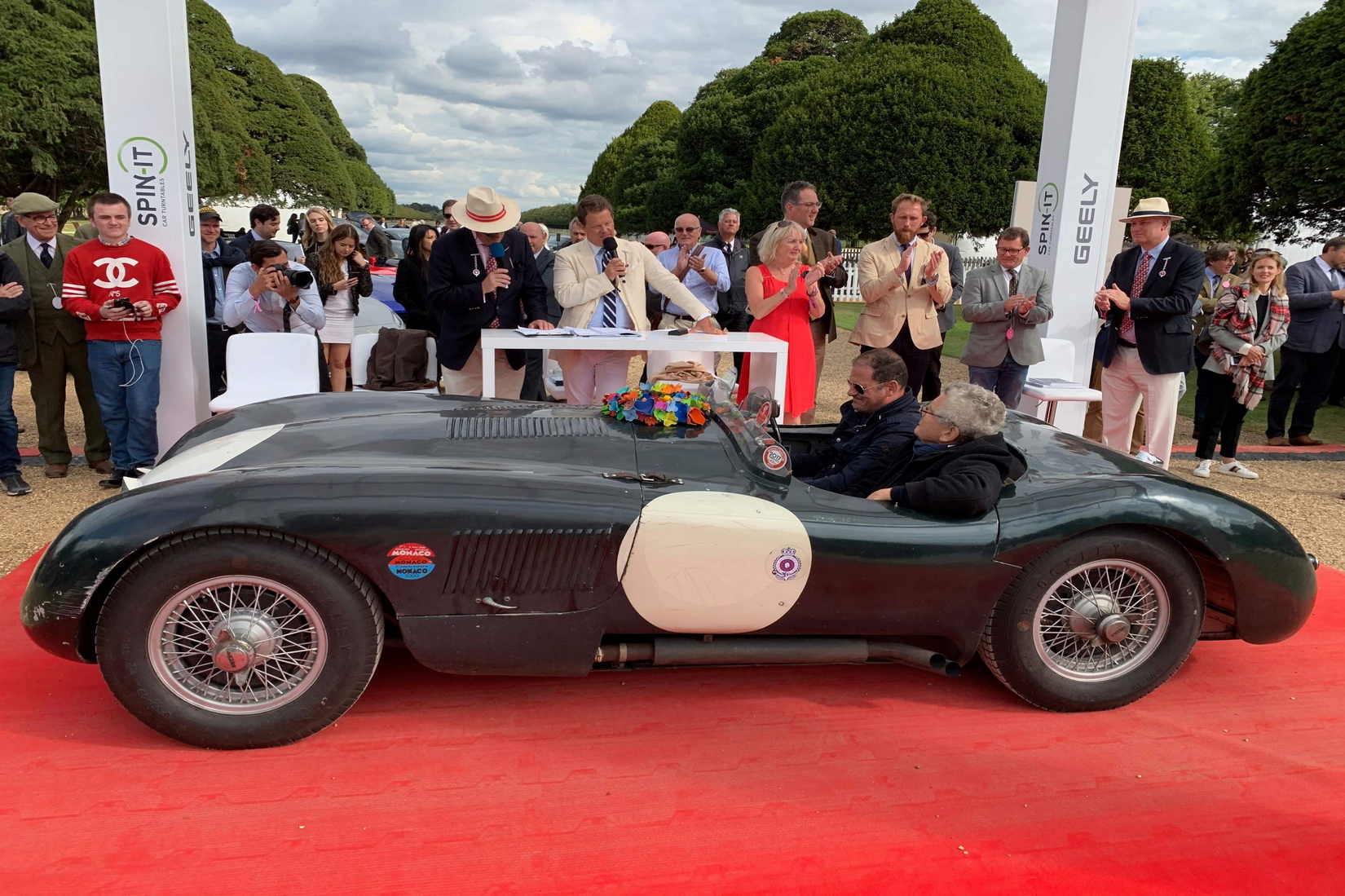 Photo Courtesy of The Concours of Elegance Team
You can read more about the details of the Jaguar C-Type in this article.
Future Classics: Aston Martin Vulcan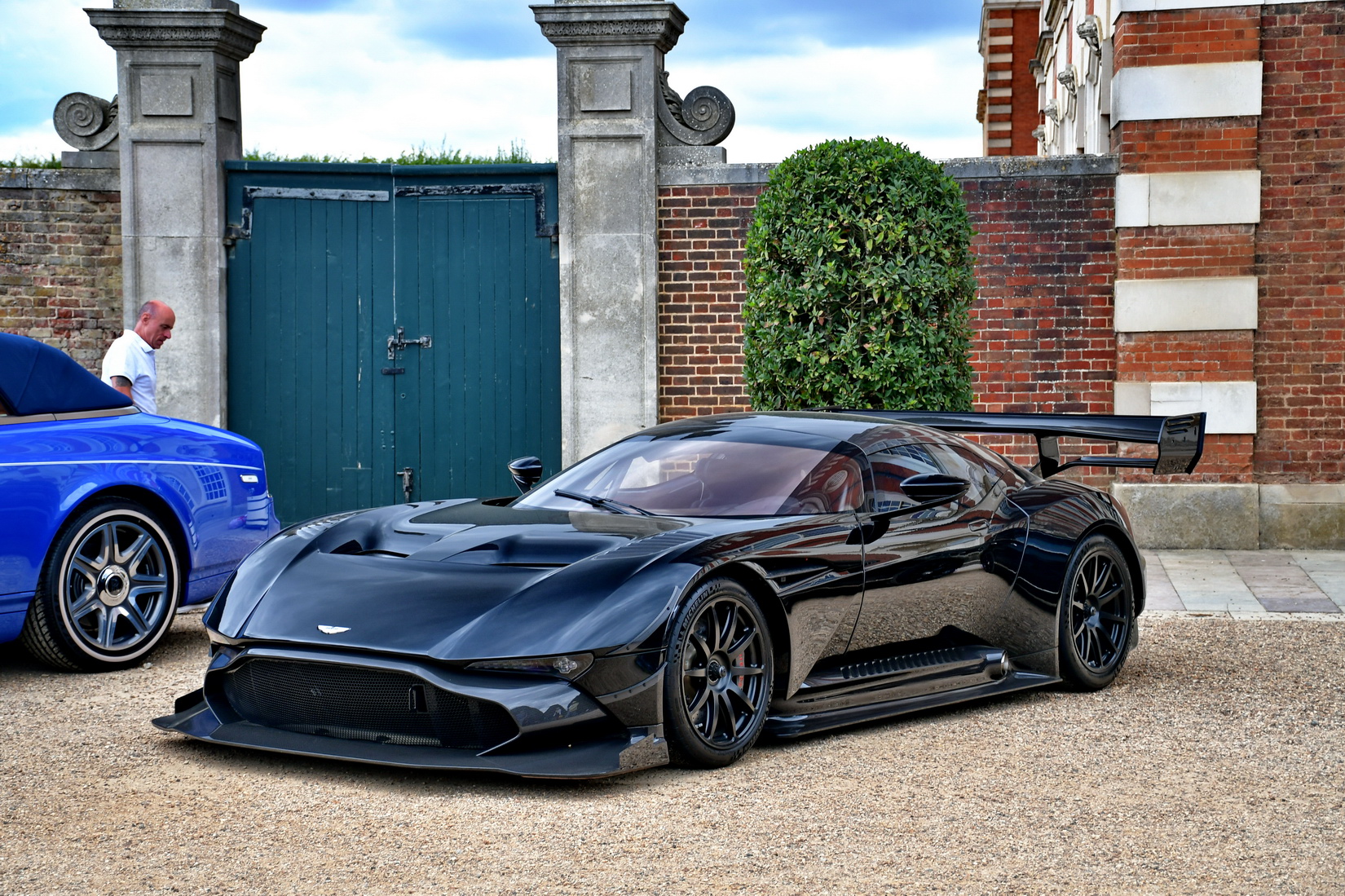 The Vulcan is one of only 24 ever built and entirely developed for track use.
Best in Show: 1919 Rolls-Royce Silver Ghost
The best of Show was not selected by the Concours judges who chose the other winners, but instead, by the owners of the participating cars, which elected the 1919 Rolls-Royce Silver Ghost by Barker as the Best in Show.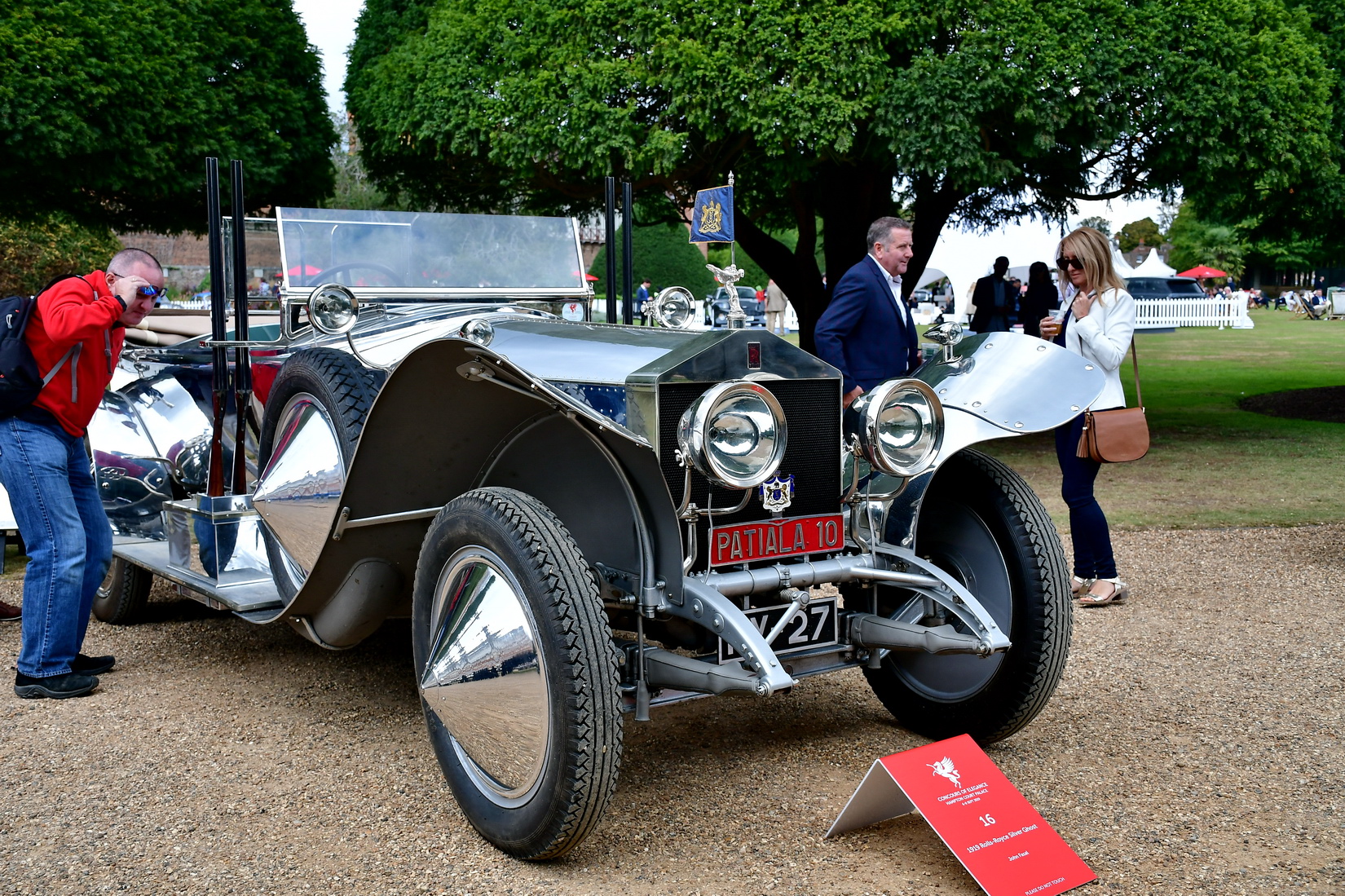 Finished in 1919, was ordered by a man that at that time was Rolls Royce's best client, owning no less than 25 other Silver Ghost models, the Maharaja Sir Bhupinder Singh of Patiala.
The bodywork was created by the British company Barker, inspired by the French coachbuilder Henri Labourdette. It was mainly used for bird shooting, the reason why it still carries a pair of Patiala 12-bore shotguns on each side.
Concours Conclusion
These were the elected winners of the 2019's edition of Concours of Elegance, for obvious reasons, and this article will only point these cars.
But they are just 11 out of 75 magnificent machines and all of them with a story to tell. One was the first coming out of the production line to another featured in a Hollywood movie. Another was one found rotting in a French garden and then restored into a Concours state. Not to mention the history of race participation that many of them have on top of that. I am sure that the judges had a really hard time to choose the winners of each category.
It was an extraordinary event and it was a privilege to be allowed to walk through such remarkable models, in such a remarkable place full of history and with great importance as the Hampton Court Palace. Congratulations to all the people for the organization of another memorable event.
Now, please feast your eyes with a selection of photos from the eighth edition of the Hampton Court Concours of Elegance.
Hampton Court Concours of Elegance Image Gallery