The rumor has been going viral for a while now, but now it has been officially confirmed: one of only two Mercedes-Benz 300 SLR Uhlenhaut Coupe has been sold at auction for a record price of 135 million EUR to a private collector, back in 1955 just two prototypes were built under the direction of chief designer Rudolf Uhlenhaut, this car is globally considered to be one of the finest examples of automotive engineering and design by automotive experts and enthusiasts.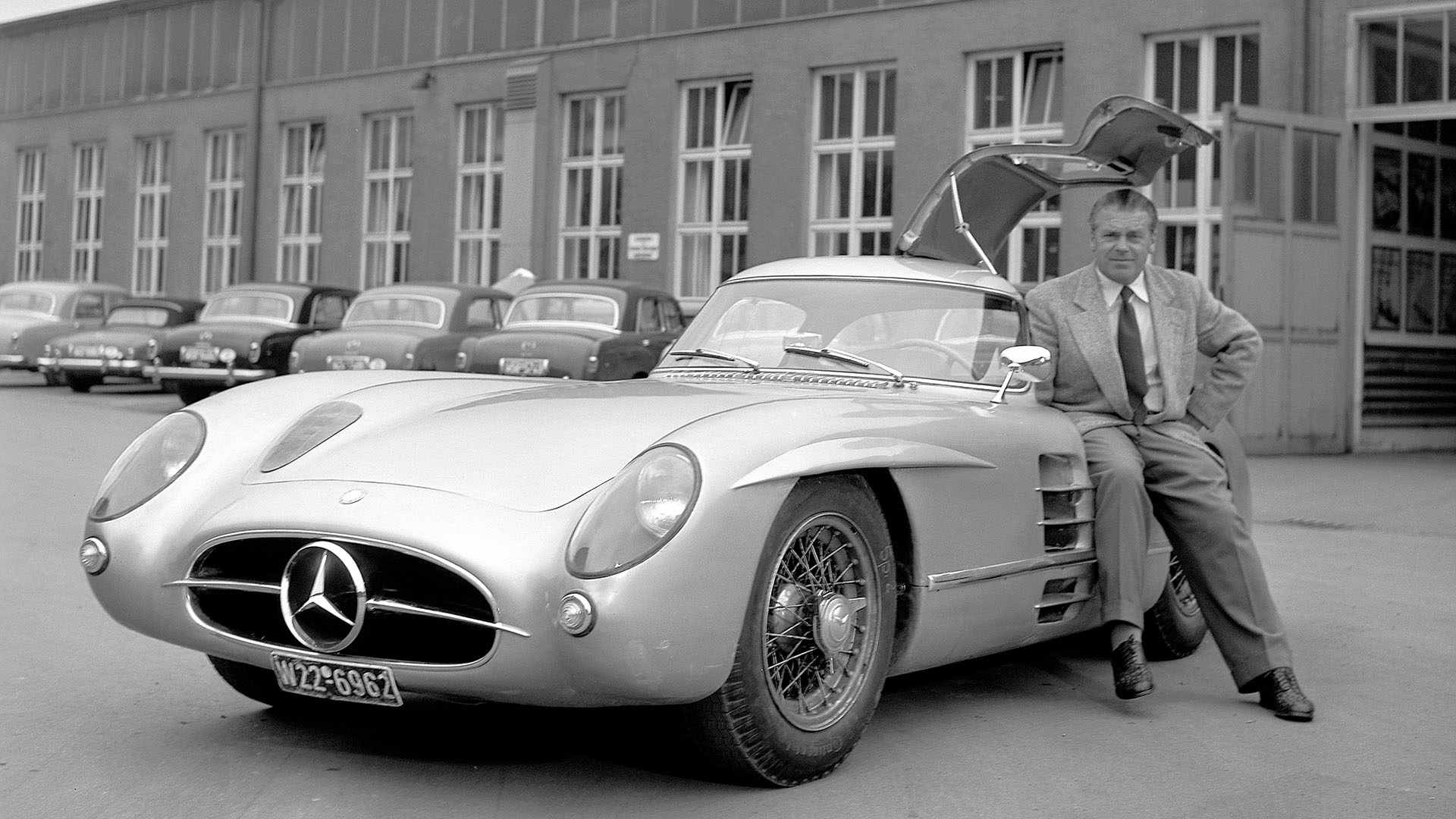 "The 300 SLR Uhlenhaut Coupes are milestones in sports car development and key historical elements that have shaped our brand. The decision to sell one of these two unique sports cars was taken with very sound reasoning – to benefit a good cause. The proceeds from the auction will fund a global scholarship program. With the "Mercedes-Benz Fund" we would like to encourage a new generation to follow in Rudolf Uhlenhaut's innovative footsteps and develop amazing new technologies, particularly those that support the critical goal of decarbonization and resource preservation," says Ola Källenius, CEO of Mercedes-Benz Group AG. "At the same time, achieving the highest price ever paid for a vehicle is extraordinary and humbling: A Mercedes-Benz is by far the most valuable car in the world."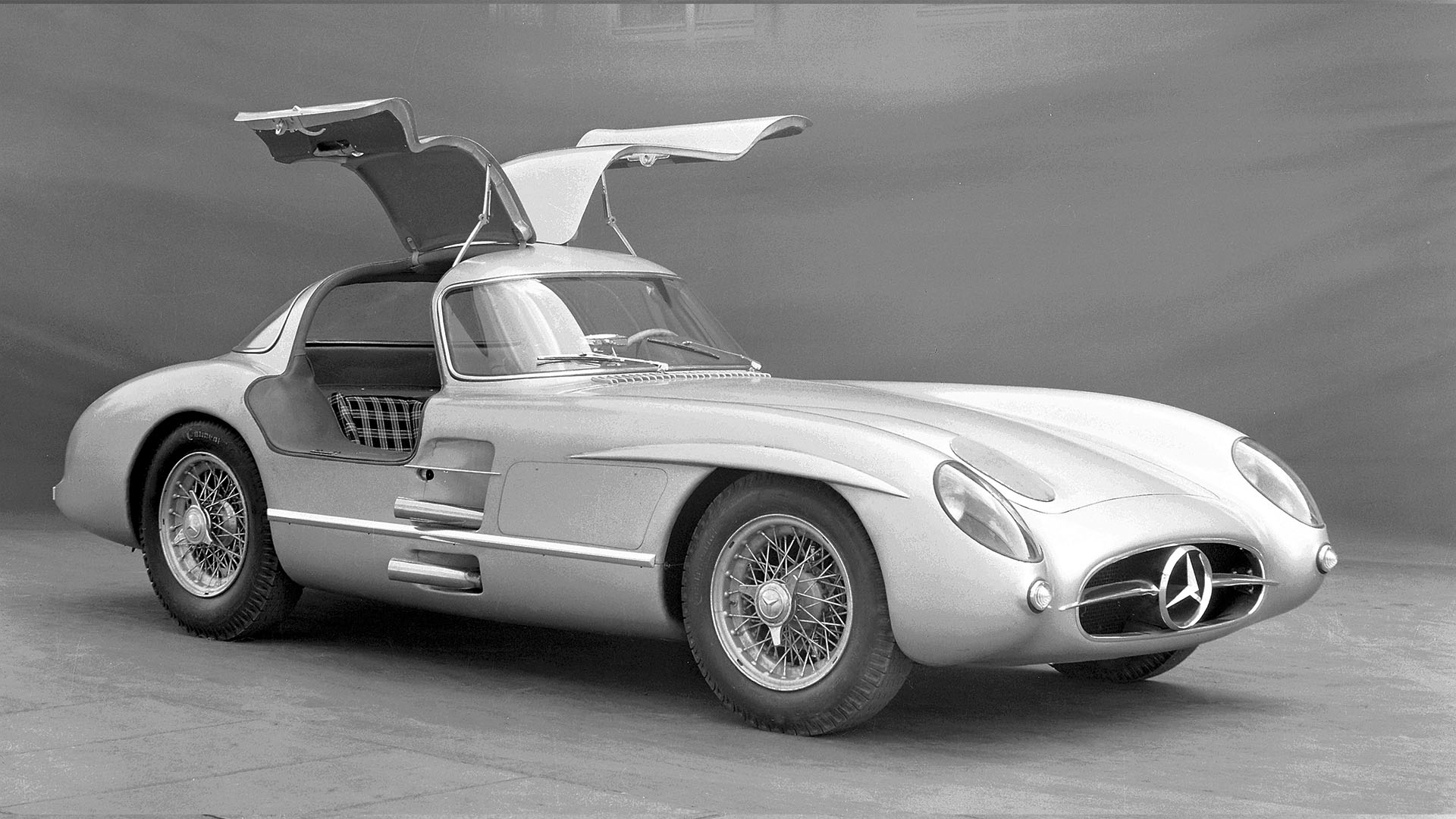 "As a global company and as a luxury brand we bear a great level of responsibility towards society," says Renata Jungo Brüngger, Member of the Board of Management of Mercedes-Benz Group AG for Integrity and Legal Affairs, who is responsible for the governance of the "Mercedes-Benz Fund". "The proceeds from the sale of the 300 SLR Uhlenhaut Coupe provide us with a unique opportunity to strengthen our commitment with a long-term flagship project: We will establish the global scholarship program "Mercedes-Benz Fund" supporting young people in their studies, commitment and actions towards a more sustainable future. We are convinced that access to education in these areas will be crucial in encountering the great challenges of our time and contribute to greater stability, prosperity and social cohesion."

The rare Mercedes-Benz 300 SLR was based on the hugely successful W 196 R Grand Prix car, driven by Juan Manuel Fangio to two World Championships, for the 300 SLR the W196R engine was enlarged to 3.0 liters, specifically for sports car racing, with this larger displacement the 300 SLR capable of 180 mph … back in 1955! This was one of the fastest road-legal cars ever in the Fifties, and this specific 300 SLR Uhlenhaut Coupé was sold at auction on May 5th, right at the Mercedes­-Benz Museum in Stuttgart by RM Sotheby's in close cooperation with Mercedes-Benz themselves to make sure the sale was concluded to the highest possible standard.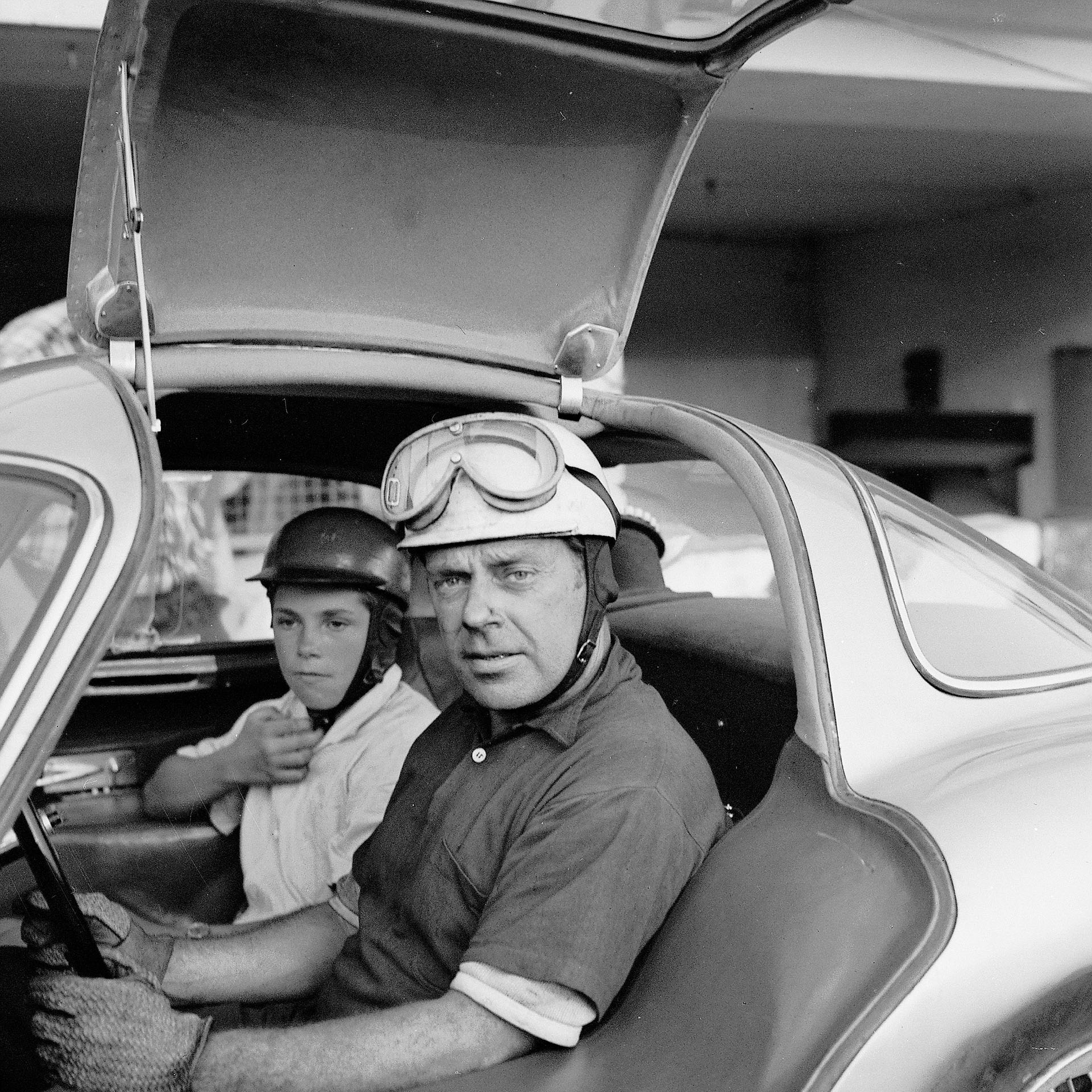 Thanks to a gathering of not only current Mercedes customers but also some high-net-worth international car collectors, and even renowned art collectors, the hammer came down on a winning bid of no less than €135,000,000, which happens to be over €90,000,000 more than the previous record, in fact, the opening bid alone was even higher than the sale price of the 1962 Ferrari 250 GTO sold by RM Sotheby's in 2018, the car which previously was known as the most valuable ever to change hands at auction. Even at that stupendously high big, this 1955 Mercedes-Benz 300 SLR Uhlenhaut Coupe isn't even the most expensive auction item ever sold, she's just in the top ten of the most valuable items ever sold at auction, on the other hand, the proceeds of this sale will be used to establish a worldwide "Mercedes-Benz Fund" that will provide educational and research scholarships in the areas of environmental science and decarbonization for young people.
"We are proud that we can contribute with our historical collection to this initiative connecting the past with the future of engineering and decarbonization technology", says Marcus Breitschwerdt, Head of Mercedes-Benz Heritage. "The private buyer has agreed that the 300 SLR Uhlenhaut Coupe will remain accessible for public display on special occasions, while the second original 300 SLR Coupe remains in company ownership and will continue to be displayed at the Mercedes-Benz Museum in Stuttgart."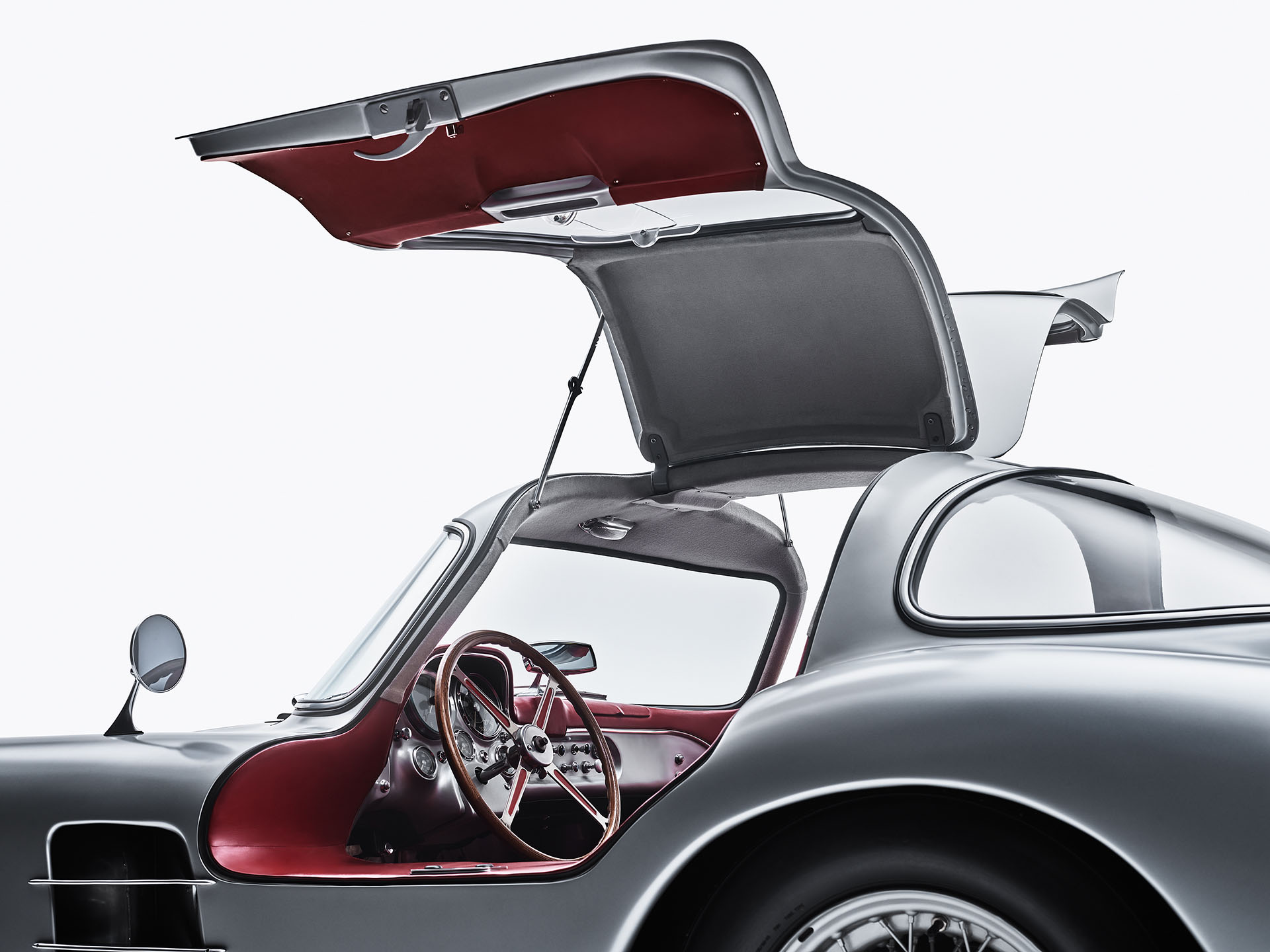 Speaking on behalf of RM Sotheby's, Peter Wallman, Chairman, UK & EMEA, said: "Words can't really do justice to the importance and significance of this sale. It's reasonable to say that nobody ever imagined that this car would ever be offered for sale, so for Mercedes-Benz to ask RM Sotheby's to conduct the auction was an absolute honor."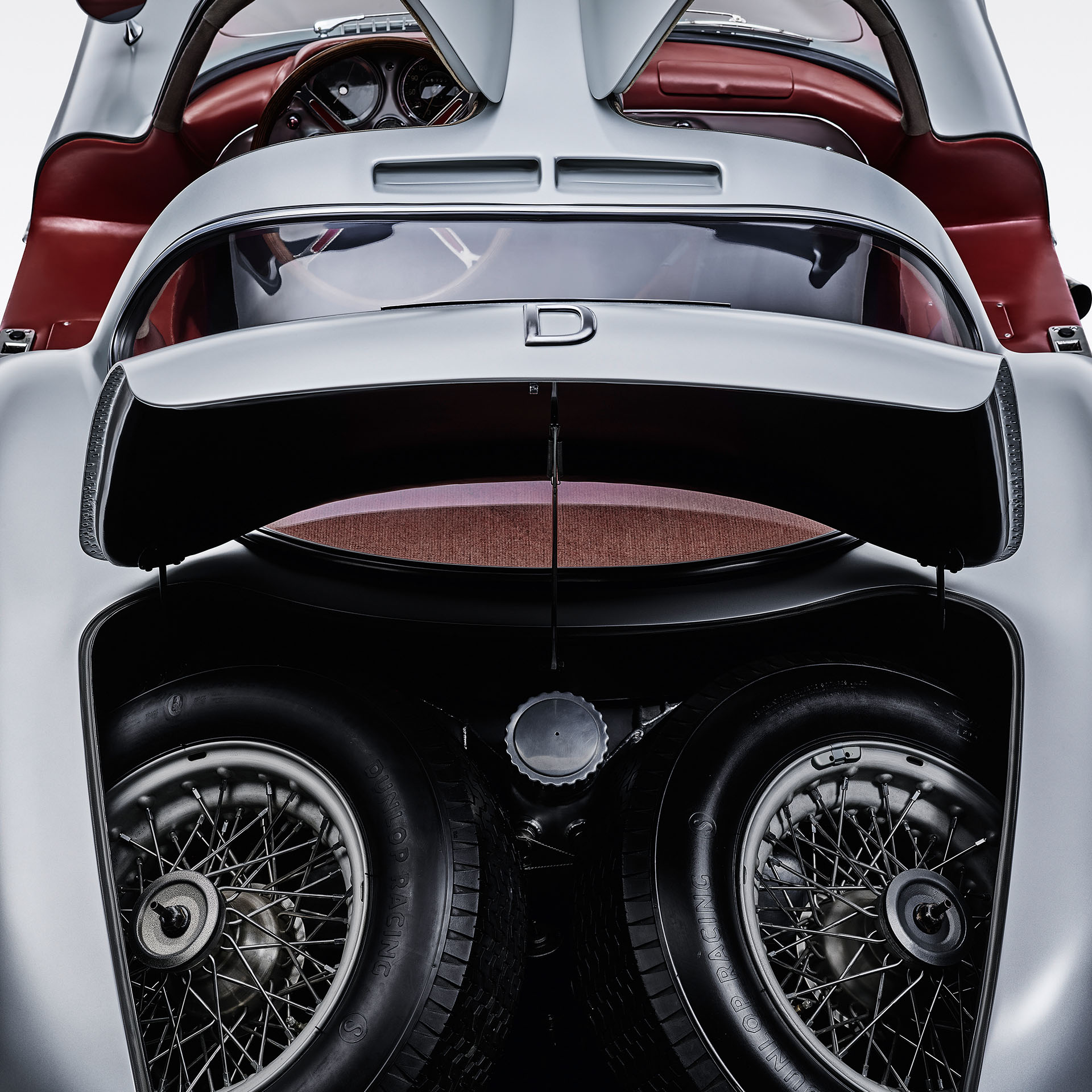 Oliver Barker, Chairman of Sotheby's Europe, said "What an absolute thrill to bring the hammer down on this masterpiece of design and engineering, which now stands shoulder to shoulder with the greatest works of art ever sold. Few ever dreamt that this great jewel of motoring history would ever come for sale, and how fitting that it should happen now, just as we embark on a new and exciting chapter with our partners at RM Sotheby's."