I was fortunate enough to be present during the press day at the 2019 Geneva Motor Show when Christian von Koenigsegg proudly unveiled the stunning, bright white Koenigsegg Jesko, fitted with the lightest and most powerful 5.0-liter twin-turbo V8 engine yet, the result: 1,600 hp on E85 biofuel and 1,280 hp on regular gasoline were mentioned, a maximum torque of 1,106 lb-ft required a special 9-speed multi-clutch gearbox built in-house by Koenigsegg at 170 mp the aerodynamic design of this Jesko with that massive rear wing creates 2,200 pounds of downforce … at the claimed top speed of 300 mph, this number increases to more than 3,000 pounds!
But wait, there is more, in 2020 Koenigsegg revealed the Jesko Absolut, while the original Jesko is now called the Attack, built for all-out top speed records, while the 'regular' Jesko is more track-focused with her massive front spoiler lip and imposing rear wing with double struts, the Jesko Absolut has been made as smooth as possible, with the least possible drag … a drag coefficient value of only 0.278 Cd has been achieved for a top speed in excess of 330 mph, that is 532 km/h, which would shatter any top speed record to date.
There will be just 125 units of this impressive Koenigsegg Jesko, MSRP starts at US$3,000,000 and the first clients should receive their units by the spring of 2022, with an option to choose between either the Jesko or the Jesko Absolut version, but at the time of writing we just have the first production prototype of the Koenigsegg Jesko on the assembly line in the famous Hangar 1, the 8-station assembly line, while the very first pre-production test mule for the Jesko Absolut has been built on another location, in fact, when you look at the 44-minute video below you'll hear Christian mentioning the last unit of the Koenigsegg Regera is being completed inside Hangar 1, and the next five actual customer cars of the Jesko are about to start their journey. So we now have one test mule ready to be taken through a grueling set of trials, while the first production prototype will go through the 8 steps inside Hangar 1 to fine-tune the production process of the 125 customer cars later on.
"The Absolut feels very natural to drive. Because of its seamless shifting, whether up or down, everything just happens much faster," said Koenigsegg Test Driver Markus Lundh. "There are no delays, it is very responsive and behaves exactly the way you would want it to. We spent thousands of hours in CFD calculations. We've streamlined this car from not just an aerodynamic and design perspective, but also from a high-speed stability perspective. As a result, the Jesko Absolut has a phenomenally low drag of only 0.278 Cd."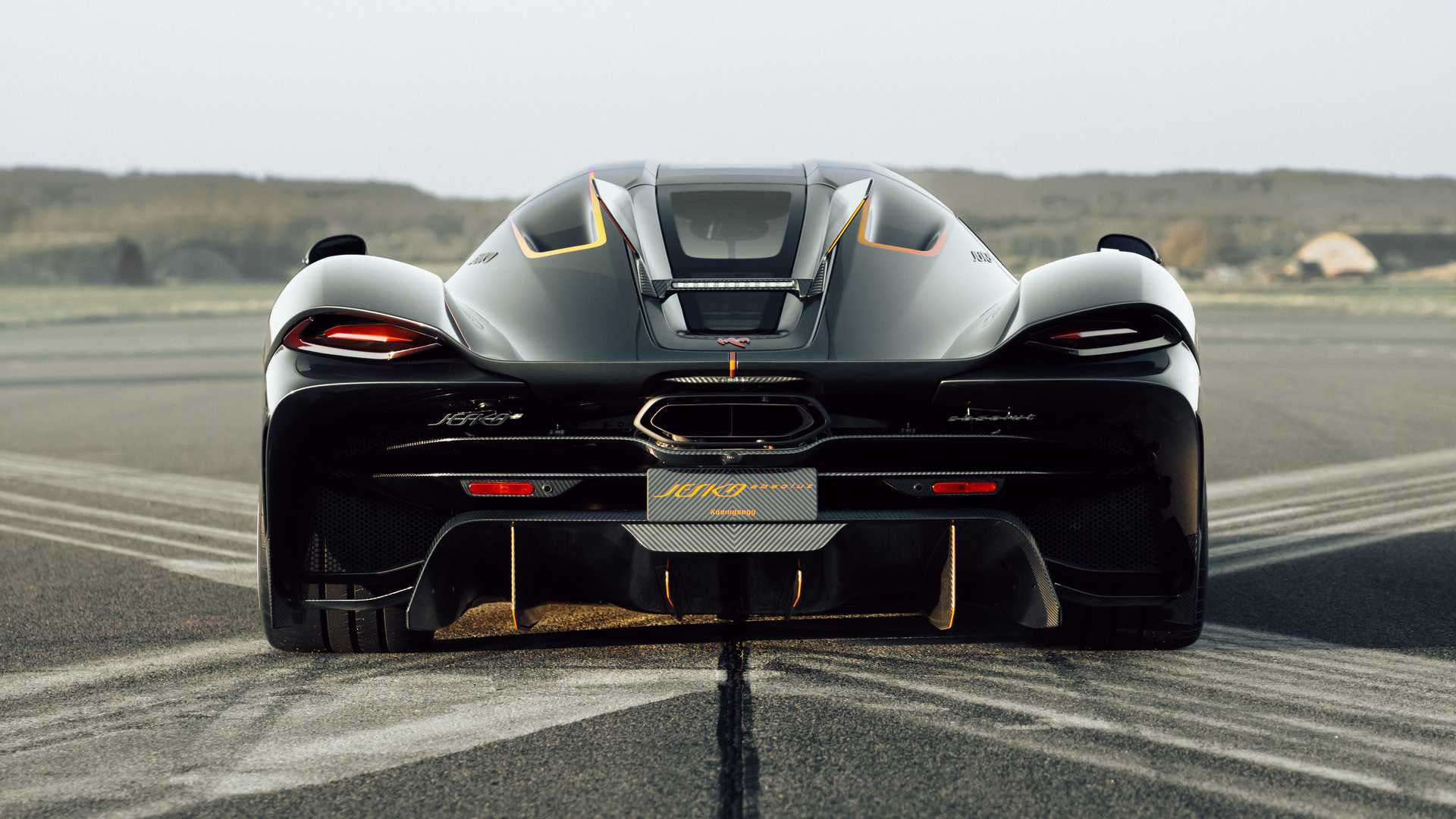 Once the production prototype completes the building process, she will also become a test car, so neither this stunning dark grey Jesko Absolut that is now completed nor this chassis in production will be among the 125 customer cars, once production gets underway, the first steps in building the Jesko will be done in another facility, when the rolling tub comes to Hangar 1, the Jesko will go onto a twin assembly line with just four stations to finish these very bespoke builds, this means Koenigsegg can complete two Jesko at the same time, the intention is to have a Jesko ready every week when production is in full swing.
Before Tim is able to get in the passenger seat of the very first Koenigsegg Jesko Absolut with Christian behind the steering wheel, he is taken on a private tour by Christian von Koenigsegg through the expanding factory in Sweden, and even if we've seen some videos about this before, it is still an amazing feat to get a glimpse of what is going on behind the scenes of a hypercar builder like Koenigsegg, seeing how that magnificent V8 is built, having a look at the different carbon fiber finishes available to customers, and then you get to the autoclaves they use, a massive, almost steampunk creation Koenigsegg made themselves, and they even have three more autoclaves in Barcelona.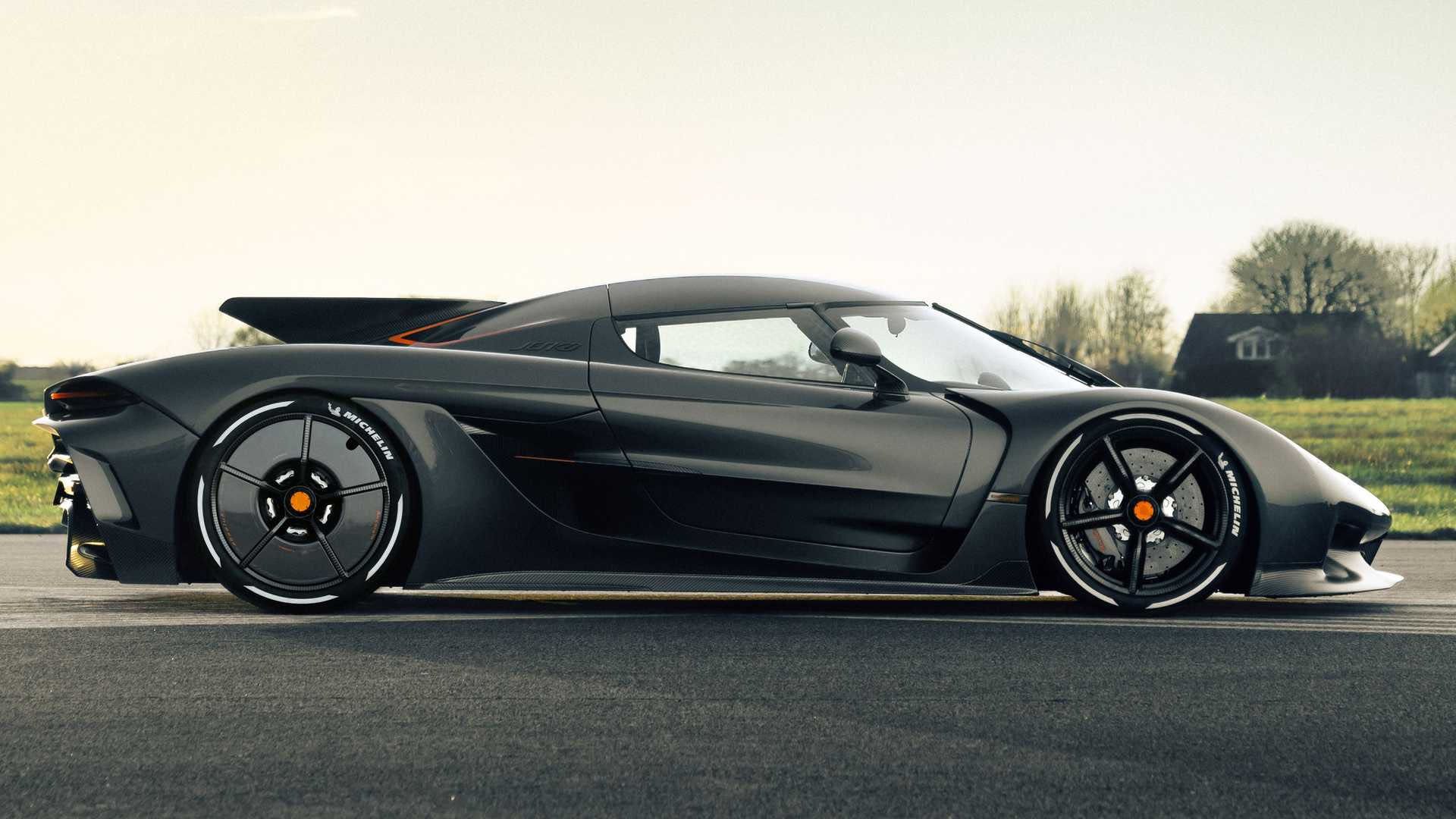 When they get to Hangar 3, which is the prototype area for Koenigsegg, things get really interesting, and as could be expected, Tim isn't allowed to film everything, but not only is the orange Koenigsegg Jesko, the first test mule present after being transported around the world during a very rigorous test schedule that took her from the coldest areas in the world to Dubai for hot-weather testing but there is also another Jesko test car sitting there, finished in a sinister-looking all-black finish … and then you see the car next to it, the very first Gemera test mule, also finished in black. Going through a door leads into the testing dyno, which just happened to have a Jesko V8 on trials … what a coincidence.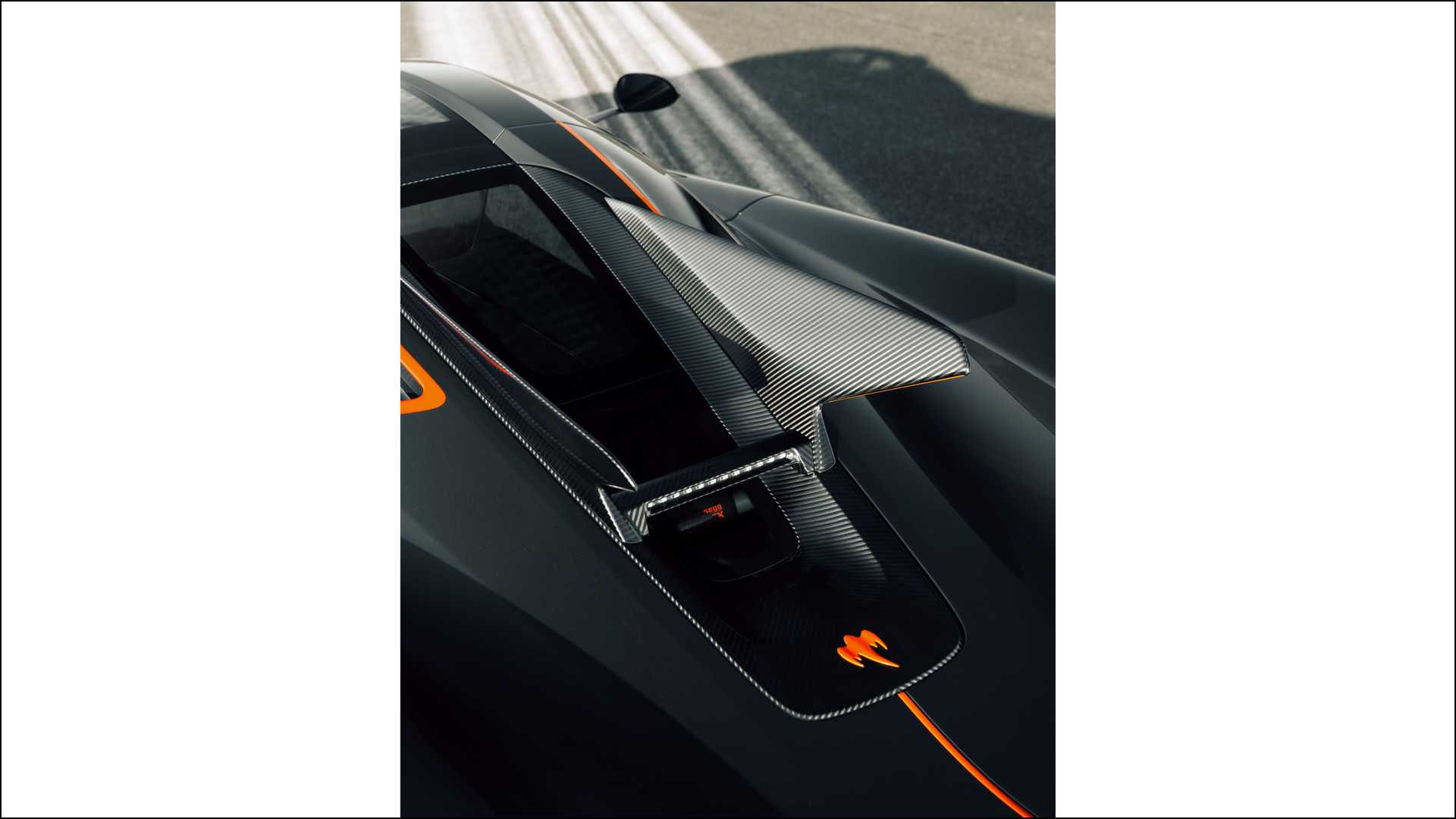 Enough talk about this amazing looking Koenigsegg Jesko Absolut, let's take a look at the video, Shmee150 happens to be the first person to see this car out in the open, and is getting a drive in this beauty, one tip: wear headphones for this one, especially towards the end.