Back in the days I when drove a Volvo V60 R-Design, I remember the ultimate version of that car was the Polestar model, with special wheels, some bespoke details in the interior, but more importantly a higher-tuned engine, the V60 Polestar was a car that has been tuned by Volvo partner Polestar and it was available in their typical bright blue color … you would end up with a very nice, very fast station wagon, I wouldn't really call it a competitor to the famous Audi RS6, but it was a car with the same philosophy behind it … a fast car with a lot of room.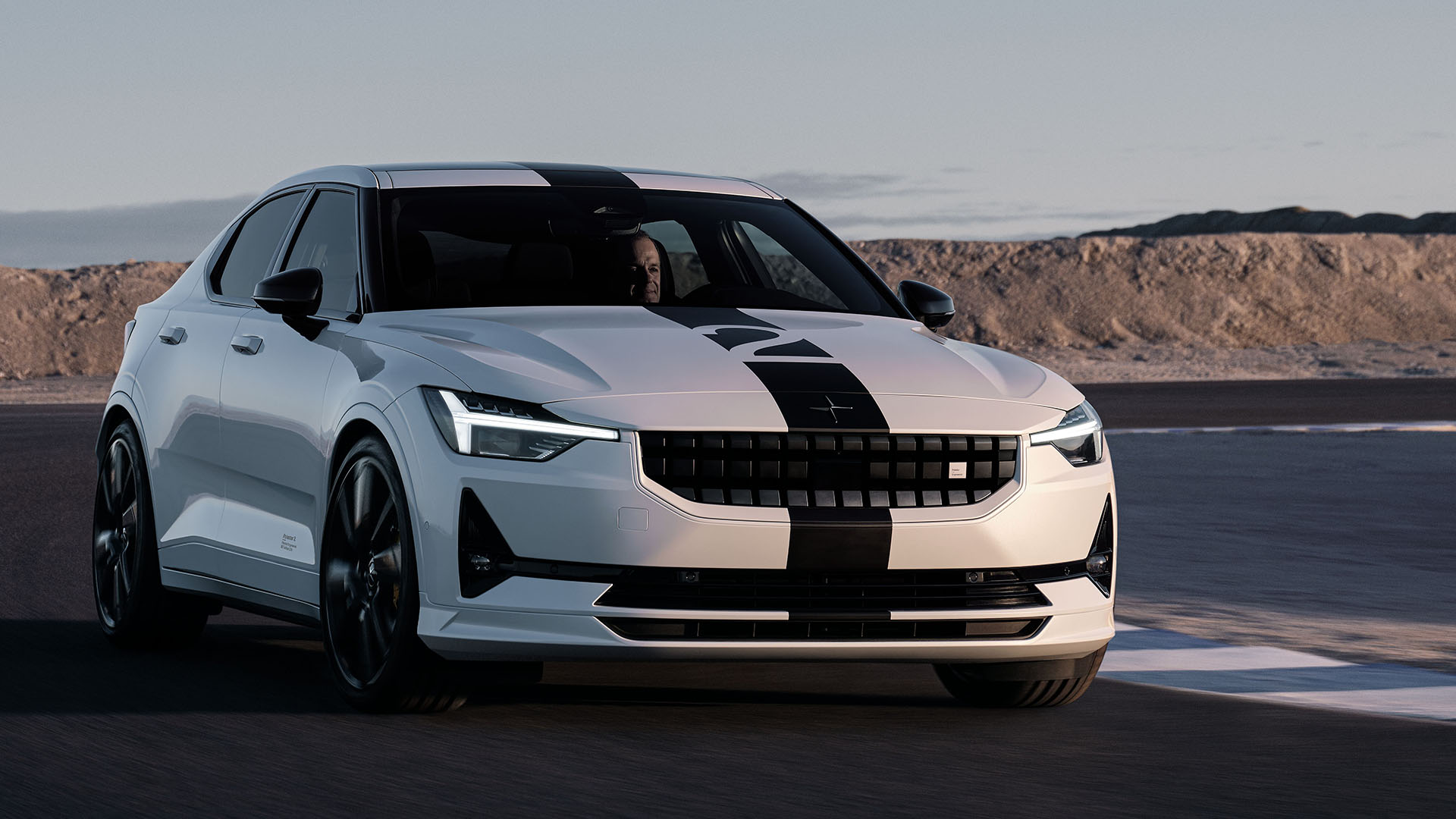 These days Polestar is more known for their all-electric cars, but with the Polestar 2 BST edition 270, they are making a return to tuning, this new version leverages decades of tuning experience to deliver Polestar's most dynamic electric driver's car yet. As implied in the name, and this will be another limited-edition car again, only 270 units will be built, exclusively for Europe, North America and China.
"We had a great reaction to the specially modified Polestar 2 we showed at the Goodwood Festival of Speed in 2021 and the response made it clear – we should create a version like that for production," says Thomas Ingenlath, Polestar CEO.
Polestar 2 BST edition 270 will come with mechanical modifications along with bespoke design enhancements to really distinguish this version from the standard Polestar 2 models, the BST edition 270 even comes with enhanced motors and battery, maximum power output is now 350 kW or 476 hp and 680 Nm of torque, thanks to better responsiveness the dynamics became more sportier driving this new limited-edition, a car that delivers a superior dynamic experience behind the wheel.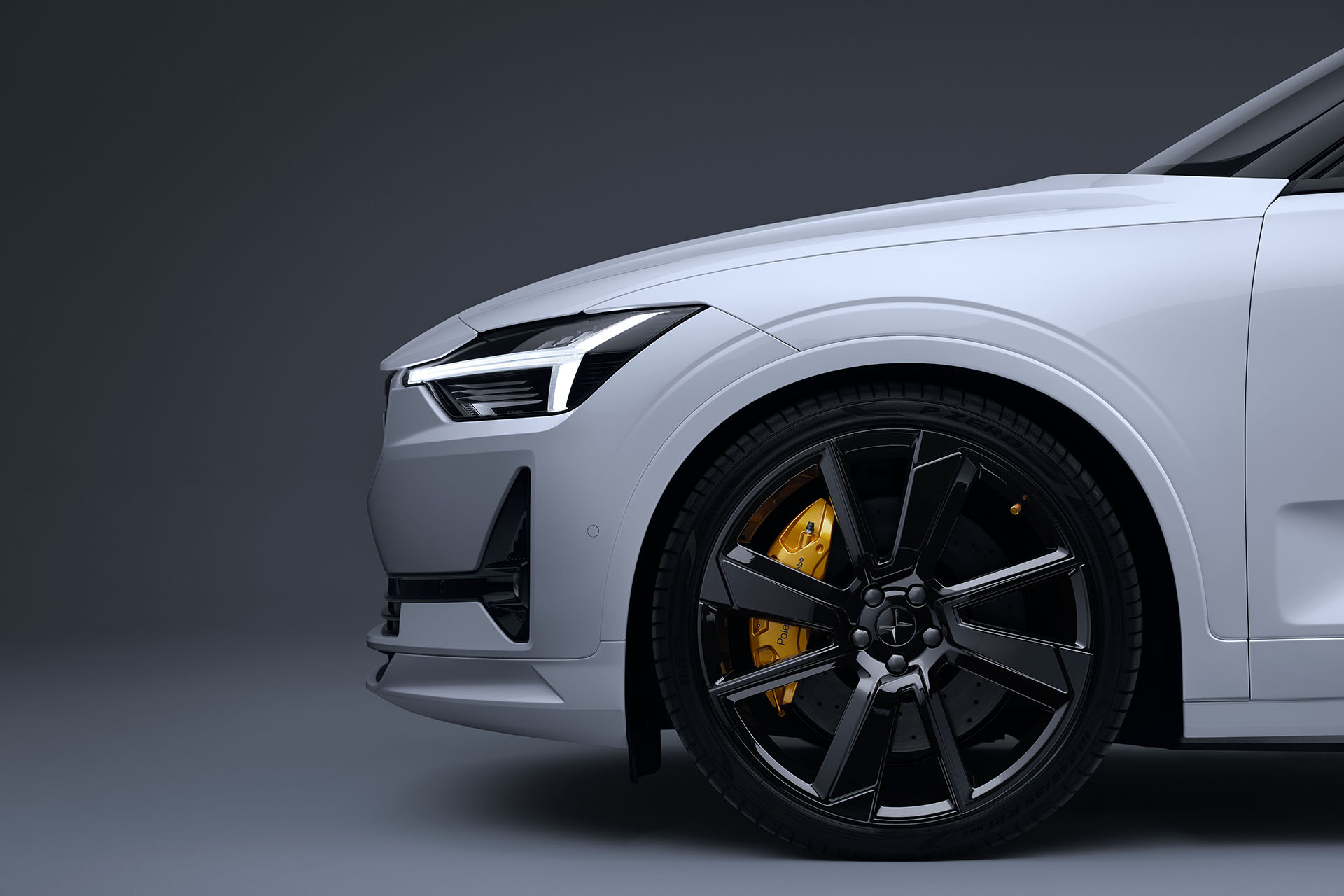 The Polestar 2 BST edition 270 also comes with specially developed and unique Öhlins 2-way adjustable dampers with auxiliary adjustment chambers mounted under the bonnet, the overall ride height has been lowered by 25 mm compared to the regular Polestar 2, and a front strut bar is fitted for a better driving experience tackling corners, the springs get a 20% stiffer setting dialed-in, and this new model comes with unique new matte black 21-inch alloy wheels taking inspiration from the Polestar 1 wheels, tires fitted are 245/35R21 Pirelli P Zero which have been developed specifically for this car, one thing that did remain from the regular Polestar 2 are the 4-piston Brembo brakes.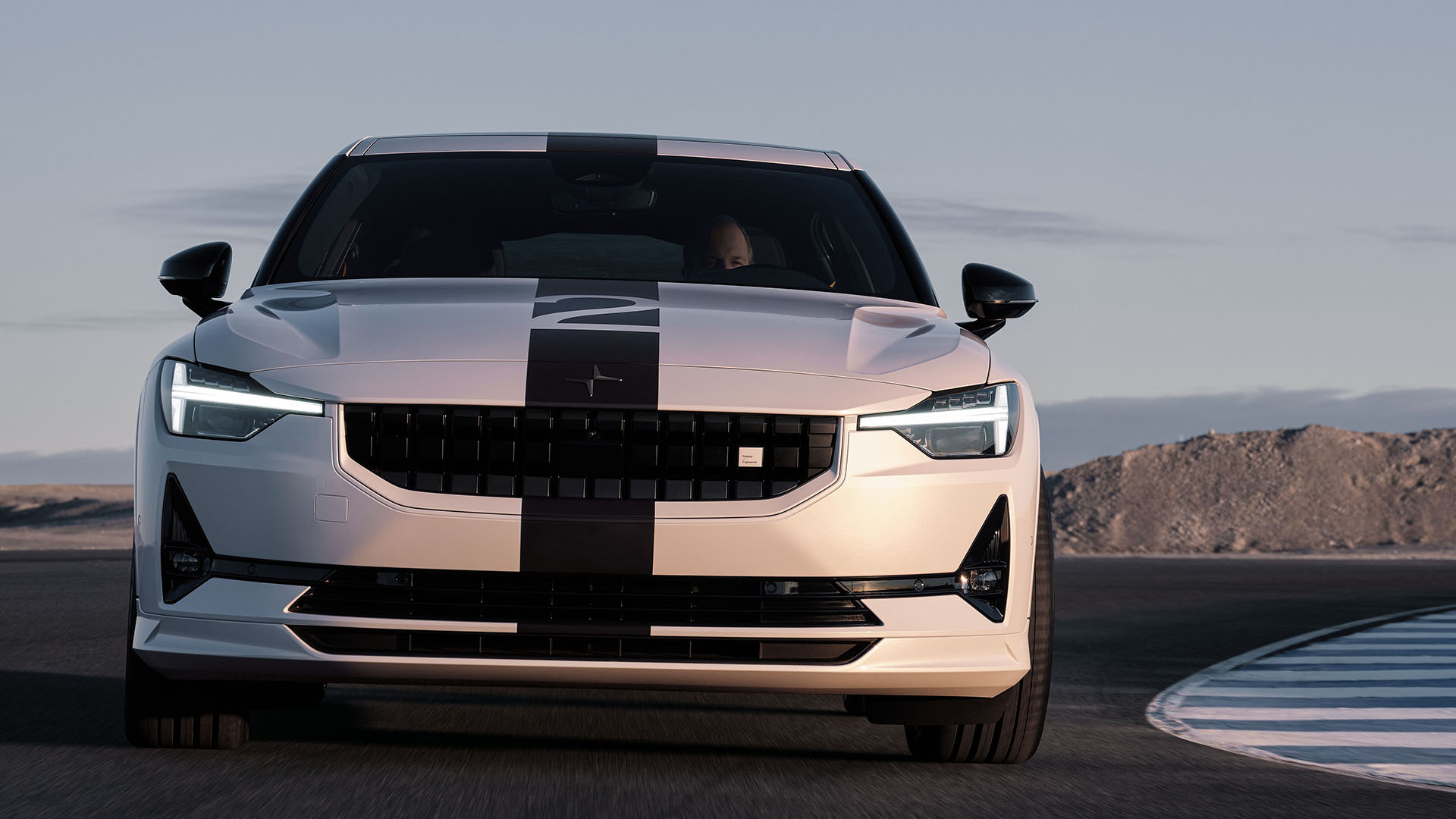 The Polestar 2 BST edition 270  will be available in either a Thunder or a Snow exterior over a Charcoal WeaveTech interior, on this version the bumpers are fully-painted, together with the side sills, but clients have the choice between two interesting options, one being a A matte black body stripe from the front to the rear, complete with a '2″ at the front, and you can opt for a full-body Battleship Gray satin wrap on your car, which looks amazing with the glossy black side mirrors and the signature 'Swedish gold' details: the brake calipers, the damper elements, the valve caps, and the seatbelts on the interior.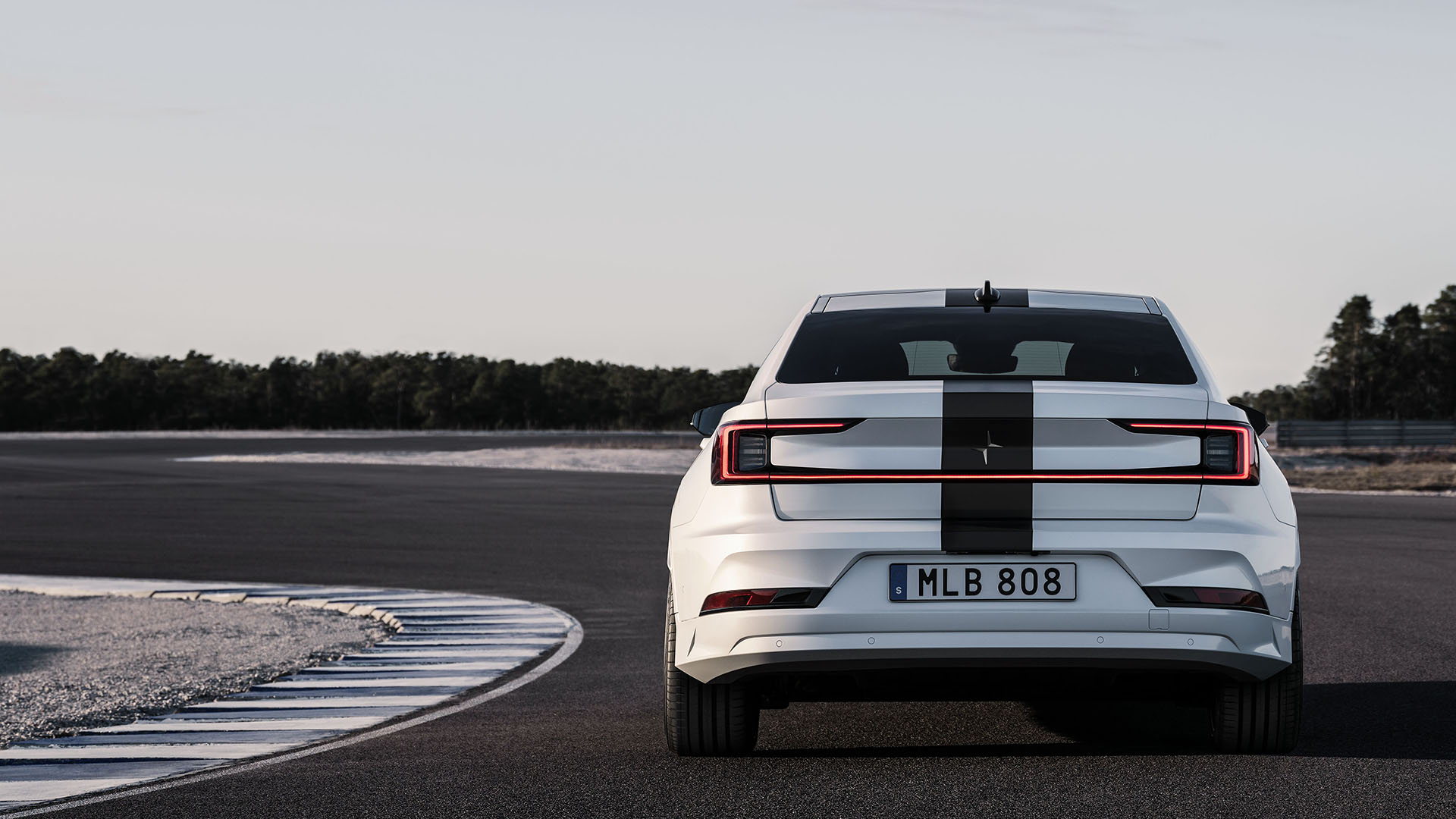 If you would like to add one of the 270 units of the Polestar 2 BST edition 270 you'll need to head over to the official website at Polestar.com and enter your application for this limited-edition model, you will then be contacted by a Polestar Specialist to coordinate your personalized sales process, actual production is planned to begin in mid-2022, with deliveries expected from the fourth quarter this year.