Bentley unveiled their 'stretched' Bentayga model only days ago, the first units will not be seen on the private driveway before Q4 2022, and that extra 180 mm creates their next flagship model, the top-of-the-line model from Crewe, this model boasts the best rear seat experience since the Mulsanne, and just so you know to set aside enough time to configure your new Bentley Bentayga EWB I'm giving you a titbit of information … there are 24 billion different trim combinations alone! To create the Bentayga EWB Bentley increased the wheelbase from 2,995 mm to 3,175 mm, and they 'stretched' the rear door to create an overall length of 5,322 mm while the rear now comes with 'Bentley Airline Seat' specs, a 22-way adjustable seat that 'senses' how much to cool or warm the occupant and even offers 'postural adjustment' technology, no sloughing in this 'salon'.
Adrian Hallmark, Chairman and Chief Executive of Bentley Motors, commented: "The Bentayga Extended Wheelbase is our first car truly dedicated to the onboard wellness of its occupants. Every Bentley gets you to your destination feeling more relaxed than when you started your journey, and yet with the Extended Wheelbase we've been able to go even further thanks to the adoption of world-first wellness technology embedded within our unrivaled interior cabin design. In combination with the incredible skills of the craftspeople at our carbon-neutral factory in Crewe, these advances make the Bentayga Extended Wheelbase the ultimate luxury SUV to drive or be driven in."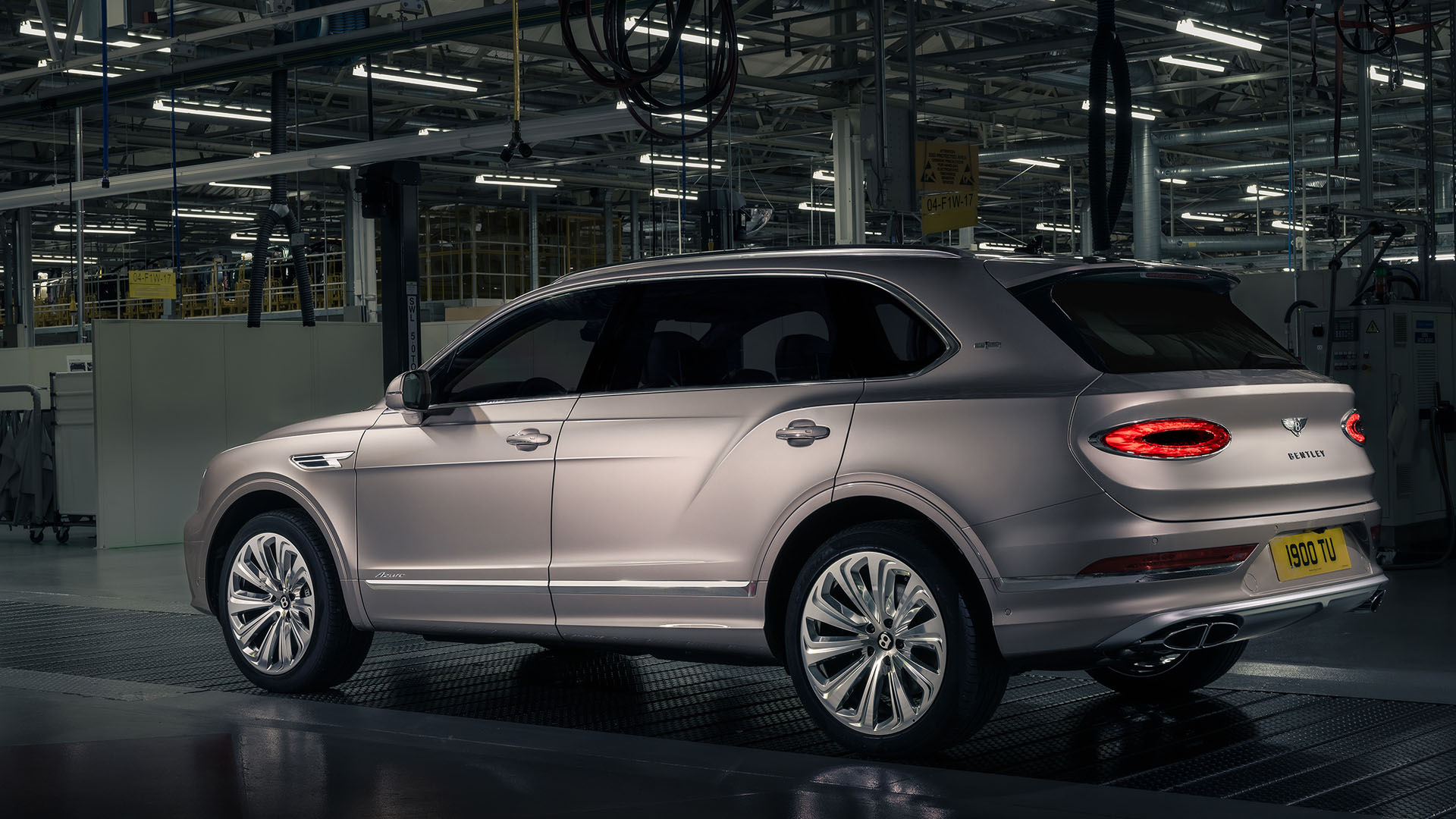 If you get to your local Bentley dealership within the first twelve months of availability for this new Bentley Bentayga EWB you will be able to opt for a First Edition which comes with most of the sought-after options on the regular EWB as standard fitment, while other items will only be available Bentley First Editions, like bespoke First Edition badges on the bodywork, but also on the interior where the badges are fit onto the veneered fascia, as an embroidered crest on the seats and when you open the door, on the doorsill itself.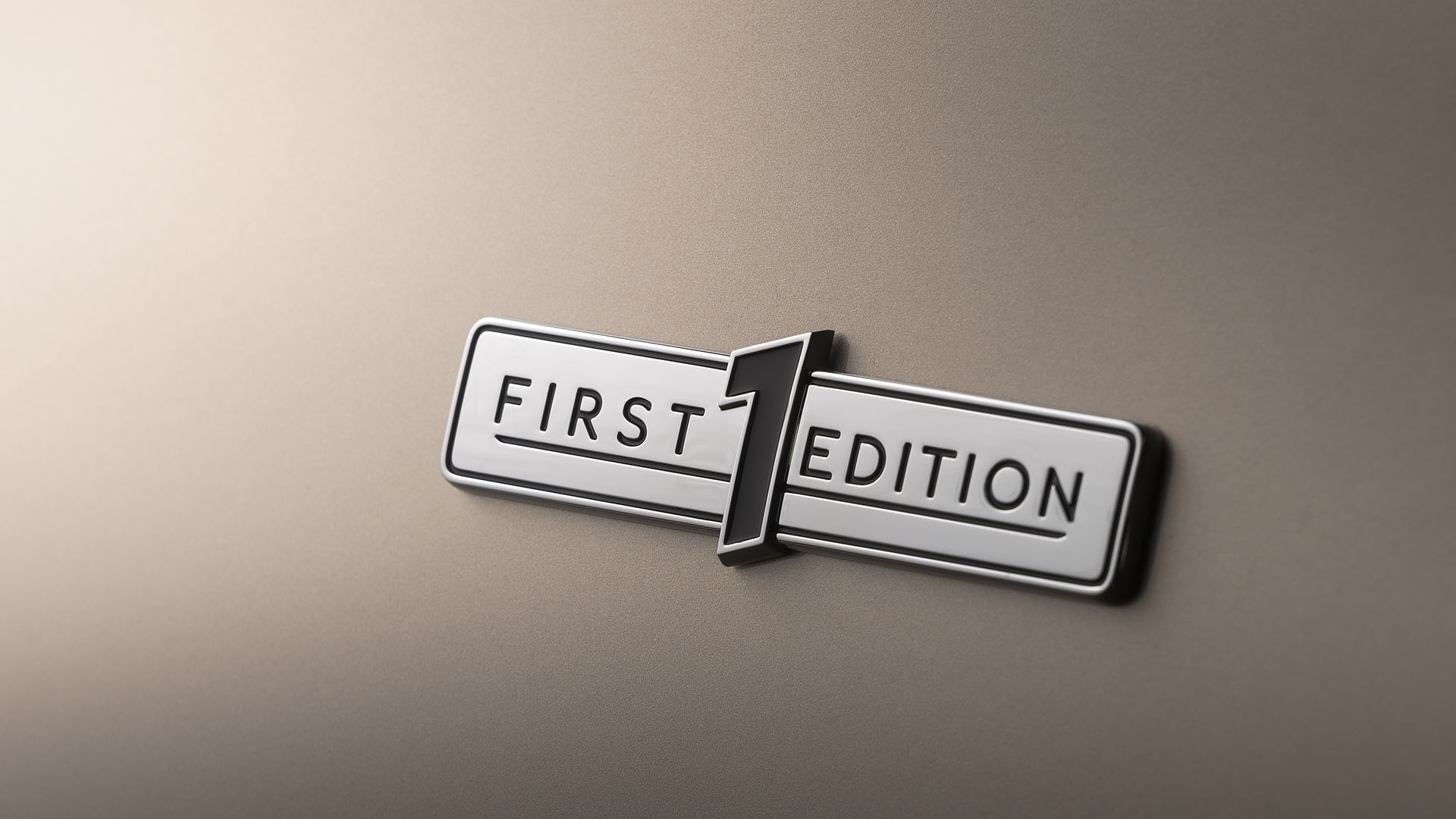 The main focus of the First Edition from Bentley is maximum comfort and well-being, with specifically tailored specifications including a unique 22-inch ten-spoke directional wheel, but also silver lower bumper grilles while the quilting found on the seats is also specific to the First Edition, adding mood lighting, a heated steering wheel, and increased driver's assistance aids and you end up with something truly special. The First Edition treadplates are illuminated to welcome guests into the luxury SUV while the powered rear doors close at the push of a button while you are seated in an amazing interior with special, elongated quilting and perforation pattern to emphasize the increased legroom in the rear.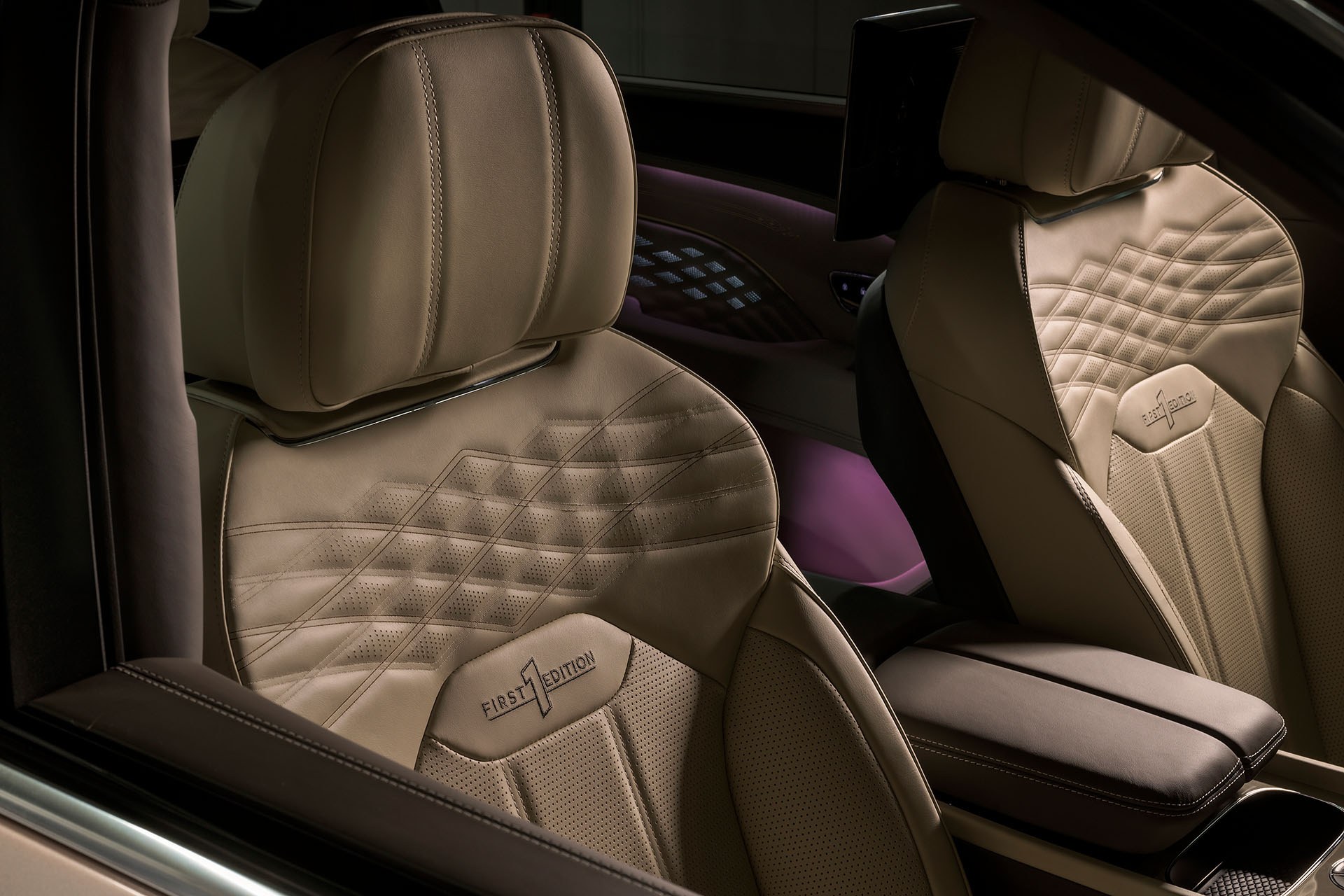 The absolutely gorgeous Bentley Diamond Illumination is a standard fitment on these First Edition units, this involves LED lights in up to 30 user-controlled colors that shine through tiny perforations in the handcrafted quilted leather trim for an incredible visual effect. The cabin is all about a cosseting experience, this involves deep pile overmats under your feet, to the contrast stitching to add another visual definition to the leather hides while you can enjoy some amazing concerts courtesy of Naim for Bentley – the world's best in-car sound system with 1,720 Watts of power across 20 speakers.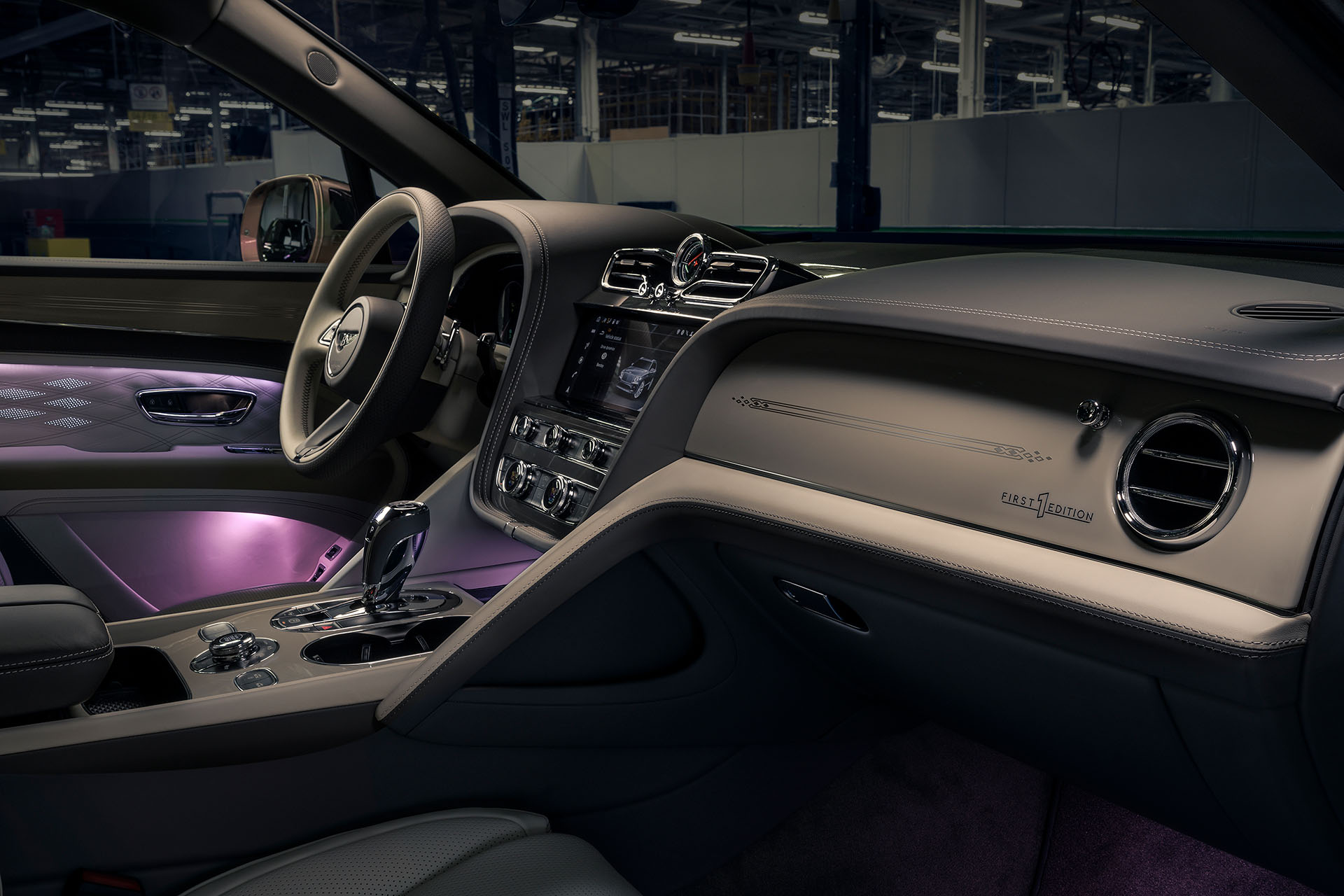 While this Bentley Bentayga First Edition comes very highly optioned out from the start, clients can add even more items from a very extensive options list, there is a standard palette of 16 exterior finishes but you can go for the Extended paint Range with over 60 colors to choose from, and then you get to the interior, where Bentley offers two-tone color splits, beautiful contrast stitching, piping, and hand cross-stitching, to add even more detail to this class-leading interior. On top of all that, a full range of veneers are available, including high-gloss wood, while open-pore options such as Crown Cut Walnut, Dark Burr Walnut, and Koa add a sustainable and contemporary approach, but for the more sporty customers, Bentley can also add Technical finishes like carbon fiber, the pearl-like Piano Linen by Mulliner or Dark Tint Diamond Brushed Aluminium.