If you managed to get your name on the list for one of the rare Bugatti Chiron Super Sport, you have been lucky, all the available slots have been sold out a long time ago, considering this car was actually unveiled back in June 2021 that might not come as a surprise, but it seems there is already a long waiting list too, just in case one of the clients gives up his, or her slot, but chances of that happening are slim to non-existent if you ask me, as the Chiron Super Sport is the embodiment of supreme aerodynamic efficiency, taking the already impressive Bugatti Chiron to even higher levels.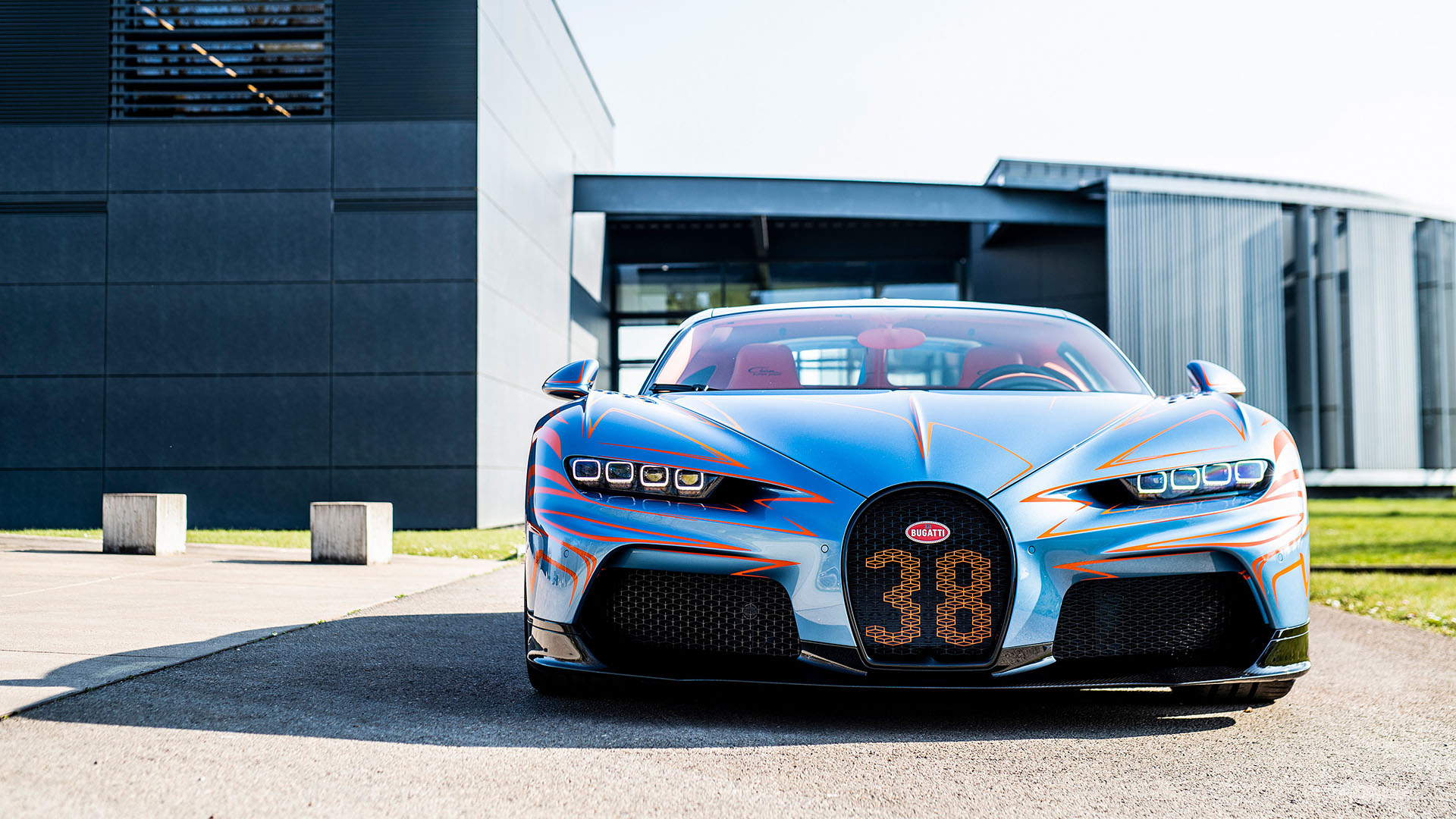 The Bugatti Chiron Super Sport might not be focused on ultimate top speed like her 300+ counterpart, but the Chiron Super Sport's longtail silhouette not only makes her stand out in the Chiron family, it also helps tremendously to keep the car stable at stupendously high speeds, which also translates into an extreme level of luxury and comfort for the two occupants while the car is capable of doing 440 km/h thanks to her 1,600 PS W16 8-Liter engine, but in case of the Super Sport, a quartet of larger turbochargers were fitted by Bugatti's engineers, add an improved oil pump, cylinder head, and valve train and you end up with an amazing car that not only looks great but performs even better.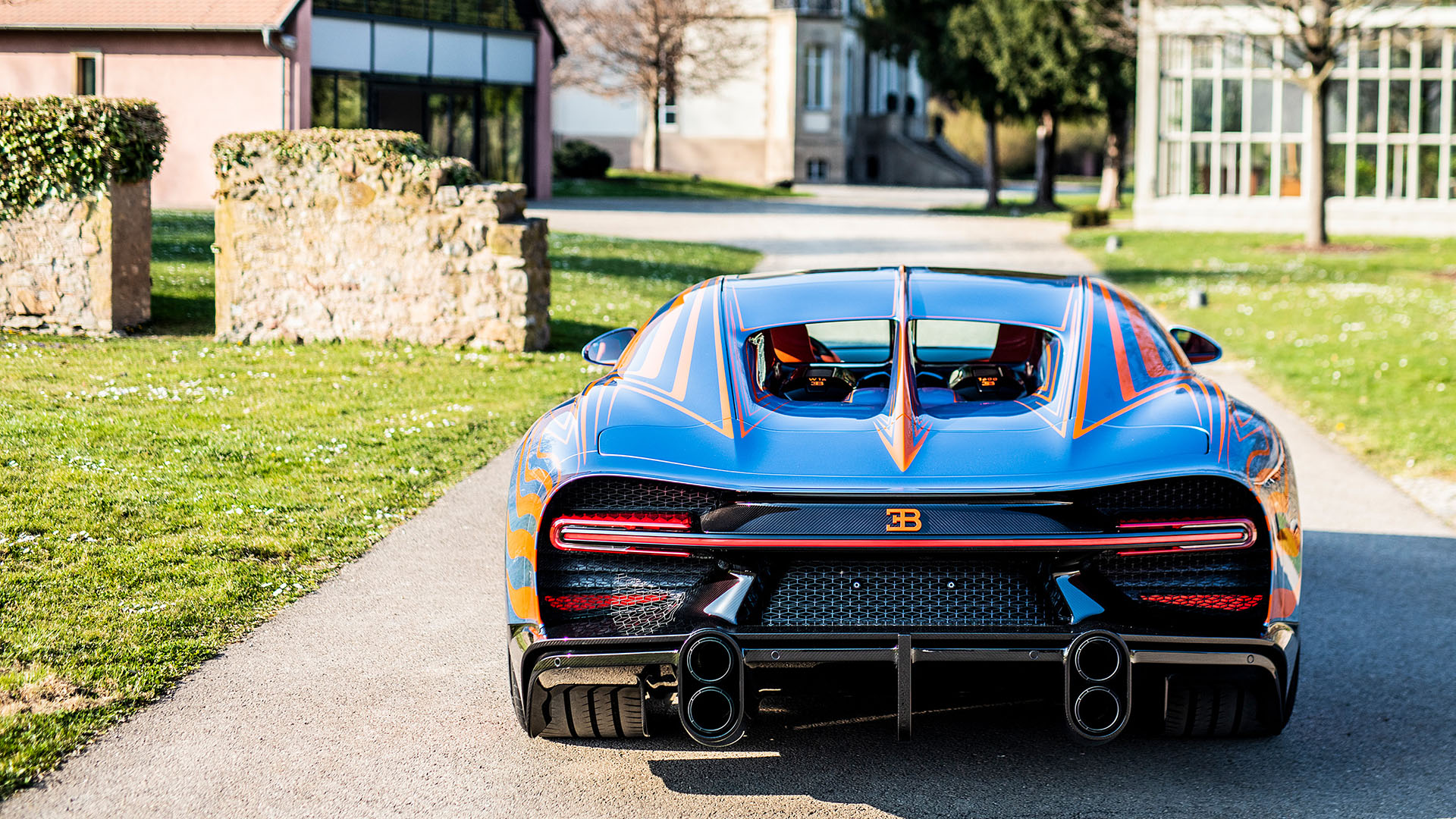 That is partly why it took Bugatti a multi-year development path to finally create the Chiron Super Sport over a period of one year, as it took them about 10 months for the first client to actually receive their brand new Super Sport, complete with a modified suspension, revised steering and harder springs to offer complete stability at 440 km/h, working in unison with the retuned, electronically controlled chassis. Aided by the automobile's extended rear and modified front end, a neutral balance is maintained for this impressive hypercar.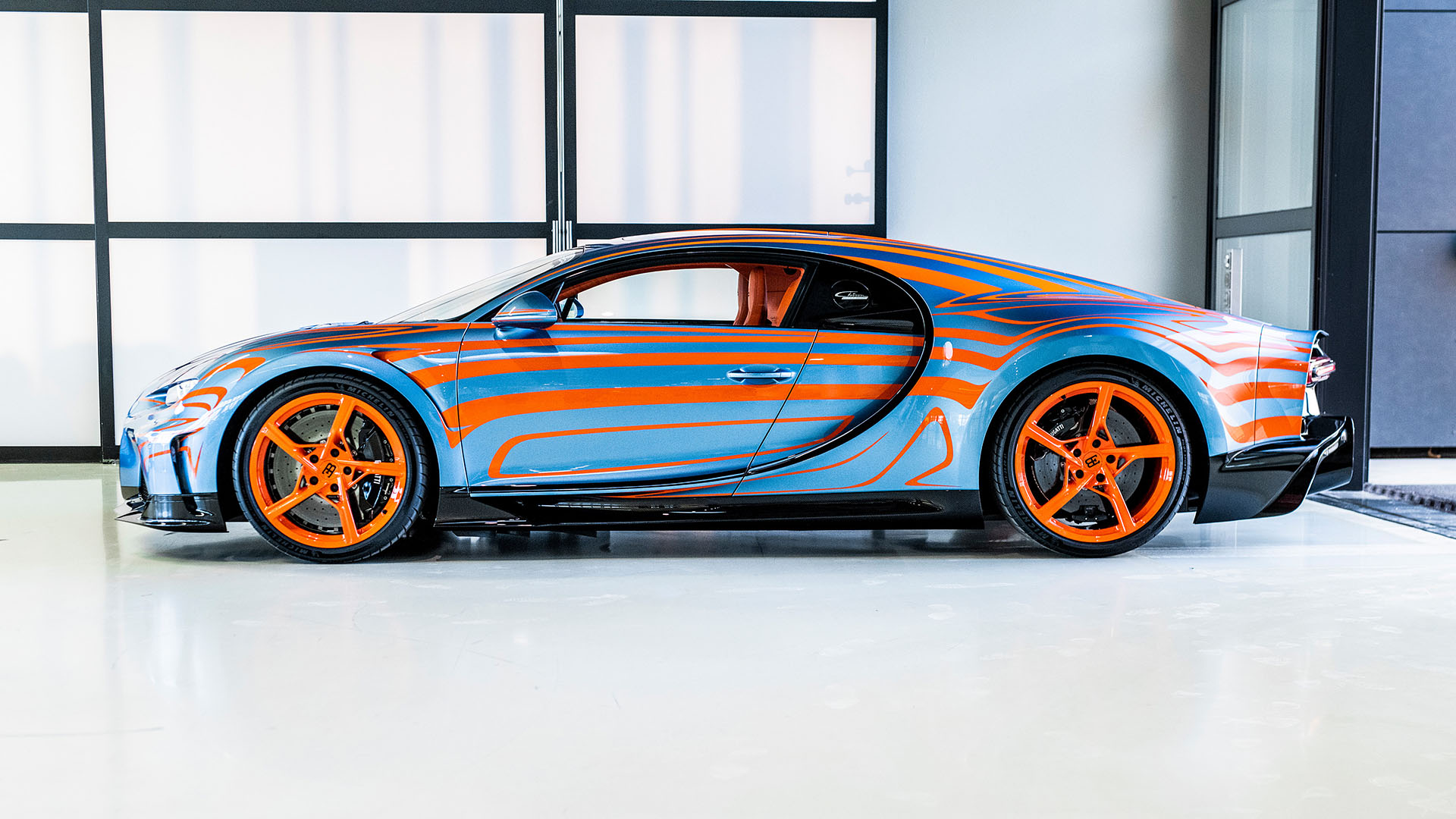 Christophe Piochon, President of Bugatti Automobiles, commented: "It's extremely exciting to be witnessing the first customer units of the Chiron Super Sport come together within our Atelier. Hearing brand new 8.0-liter W16 engines fire up for the first time, knowing that they are soon to become a centerpiece of our customers' collections across the globe is a personal highlight. The experience of driving a Chiron Super Sport cannot be compared to anything else the automotive industry has to offer, and we very much look forward to our customers covering many unforgettable miles behind the wheel."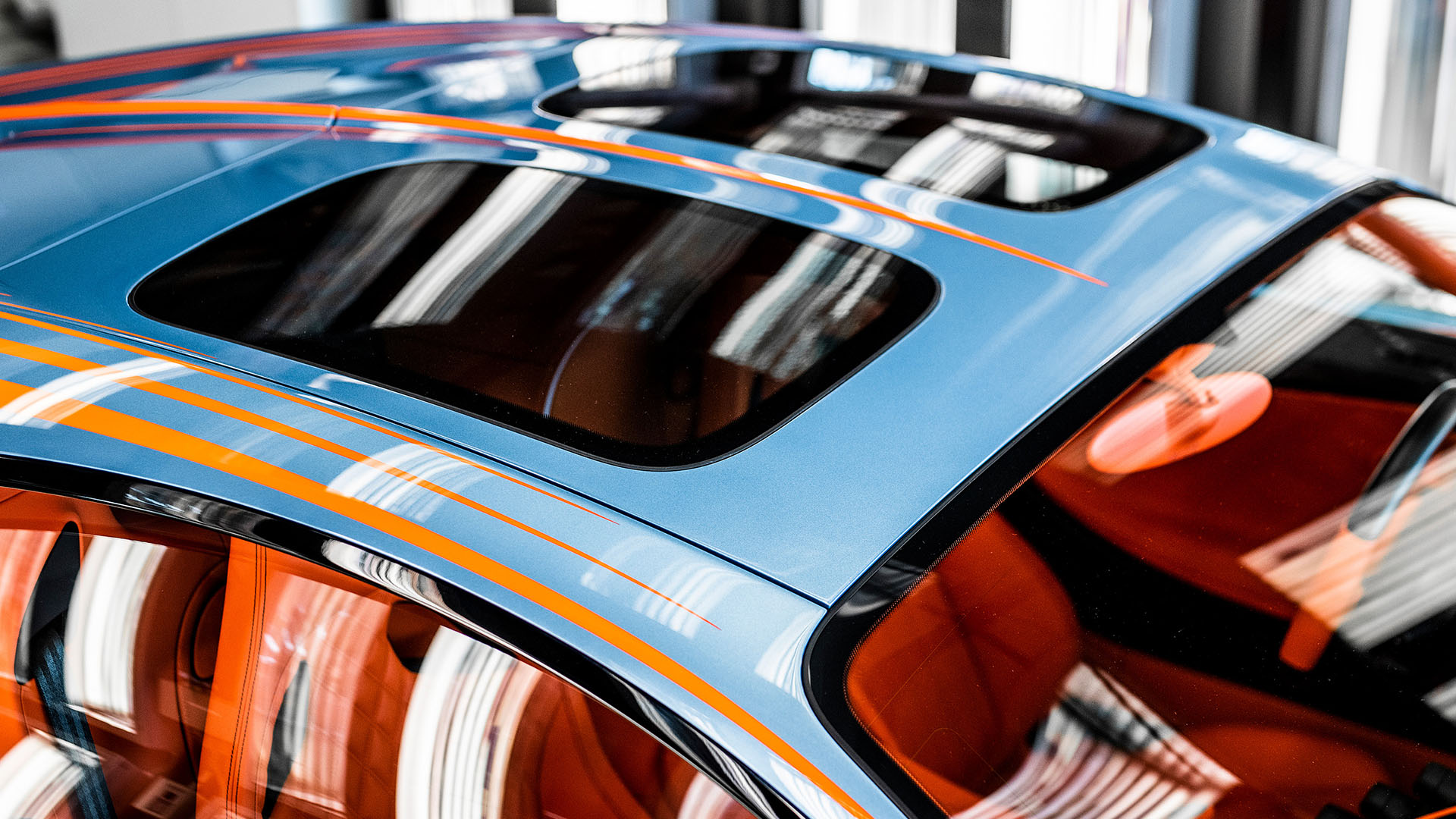 This specific Bugatti Chiron Super Sport has even been going through the Bugatti Sur Mesure program, making this one even more special, thanks to a hand-painted pattern designed to look like the reflection of light on the intricate body of this car, called the 'Vagues de Lumière' option, this client color-coded the wheels to the orange shade used for this patter, and took that same hue into the stunning interior which is made even more vibrant thanks to the two glass panels installed into the roof, oozing light into the cabin.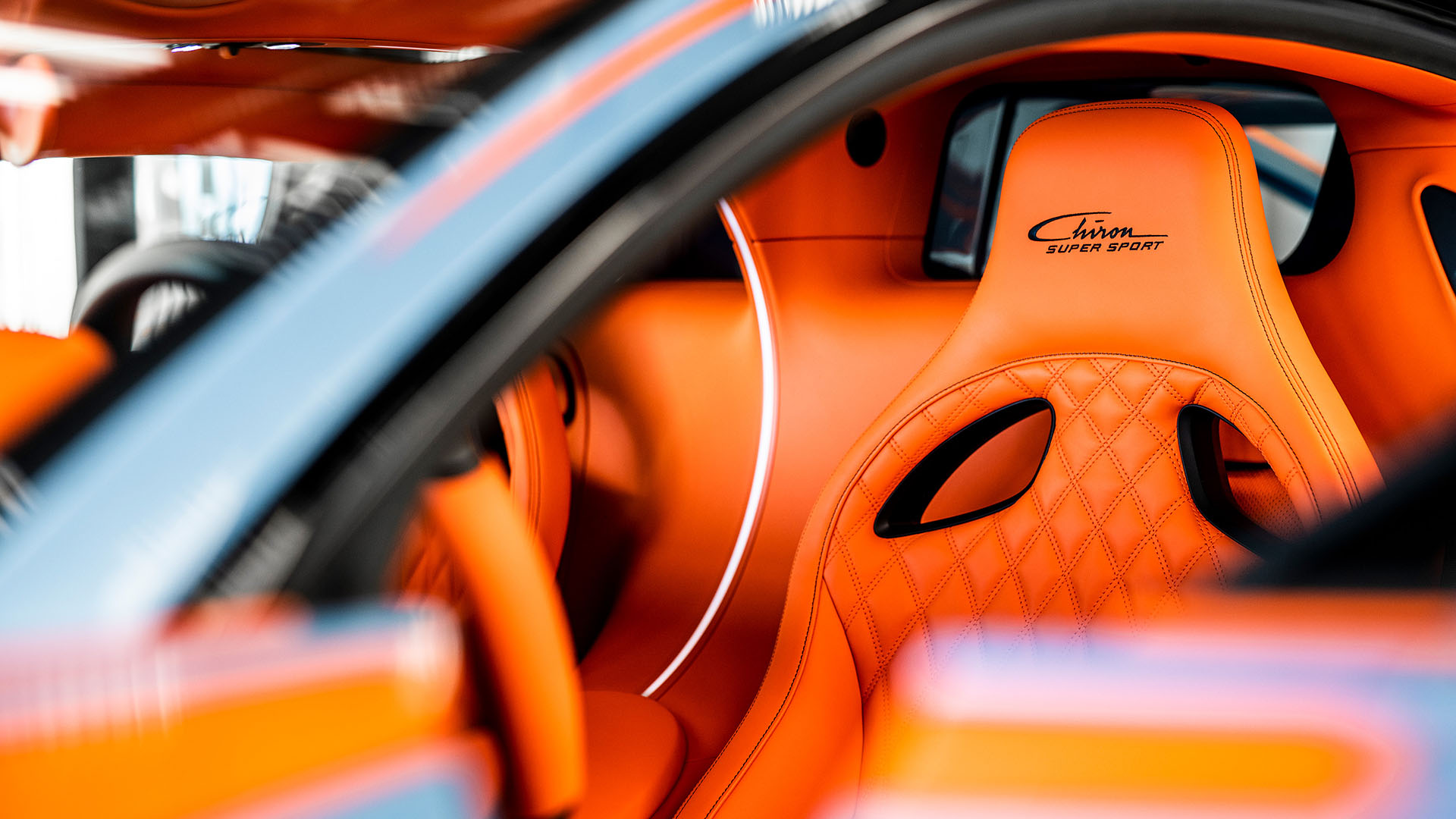 An amazing combination of bright orange and dark black transforms the cabin of this Bugatti Chiron Super Sport into a work of art, the 'plaid' stitching pattern looks great, and the stylish Chiron signature on the headrest is accompanied by the Super Sport badge, it is clear from every angle you are inside something special, a work of art made in Molsheim, France, and the fact the Bugatti Chiron will be the swansong of the famous W16 ICE engine makes these cars even more special, the entire Chiron production run is sold out, and it is obvious the successor will be at least a hybrid, with the help from Rimac, the next-generation Bugatti will be a game-changer for sure.