The name Hagerty should ring a bell as one of the best classic vehicle insurer in the world, but they also have a Drivers Club with 600,000 members, a classic magazine that's printed 800,000 times, and their YouTube channel has 1.4m subscribers, Hagerty is a world-class automotive lifestyle brand.
Hagerty also offers a Price Guide for cars, they keep track of auction results, compare those against the original estimate, but also monitor independent sale, the value at which cars are insured, and use their figures to help set prices in the automotive marketplace … however, sometimes they get it wrong, and a car goes to auction and reaches a never expected high bid … and this is their list of cars that outperformed everyone's expectations when the hammer came down at auction in the UK:
The highest priced Lamborghini Miura ever: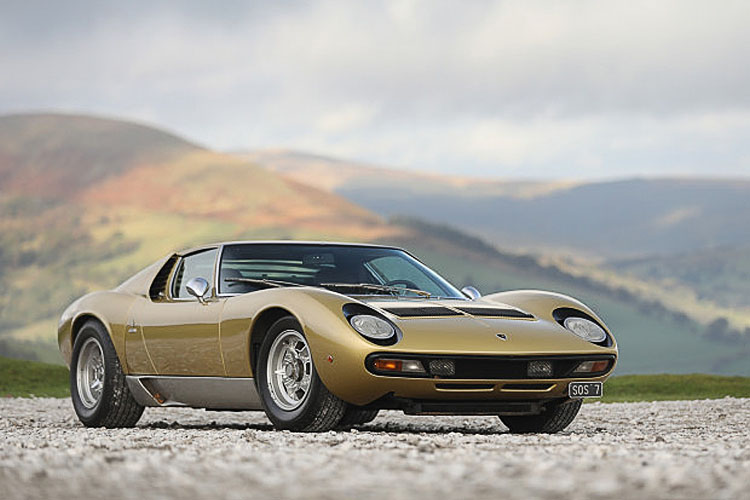 Listed at the Passion of a Lifetime auction on Saturday, 05 September 2020 by Gooding and Company, our headline photo depicts the 1971 Oro Metallizzato P400 SV Speciale was estimated at $2,000,000 to $2,600,000 … the winning bid was $ 4,163,219 due to the fact it was one of a very few factory-built SV's with Dry Sump lubrication and a limited-slip differential.
The most underestimated car on the list: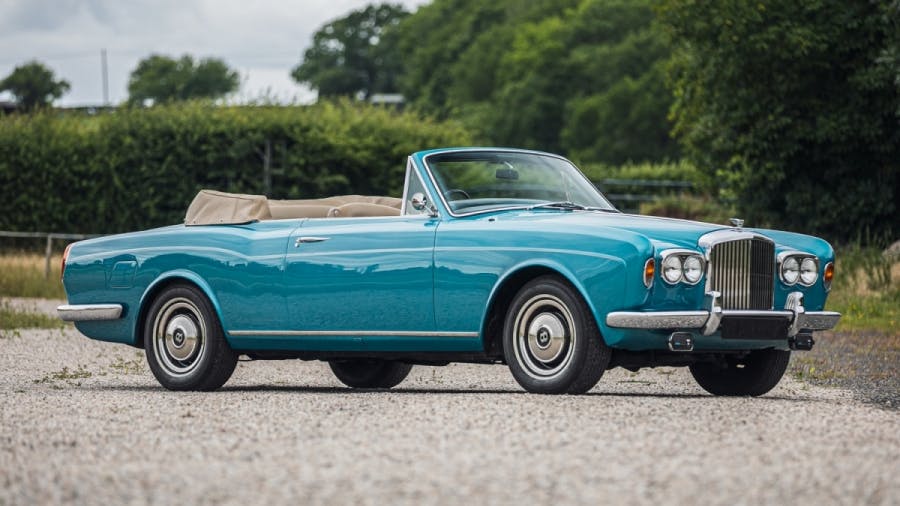 A 1972 Bentley Corniche was offered by Silverstone Auctions in July 2020 with an estimated value between $100,697 and $113,284, while Hagerty had put a value of only $78,166 on this car … it sold for a massive $199,664 at the auction, 155% more than what Hagerty deemed the car to be worth.
The 1989 Mercedes-Benz 300 SL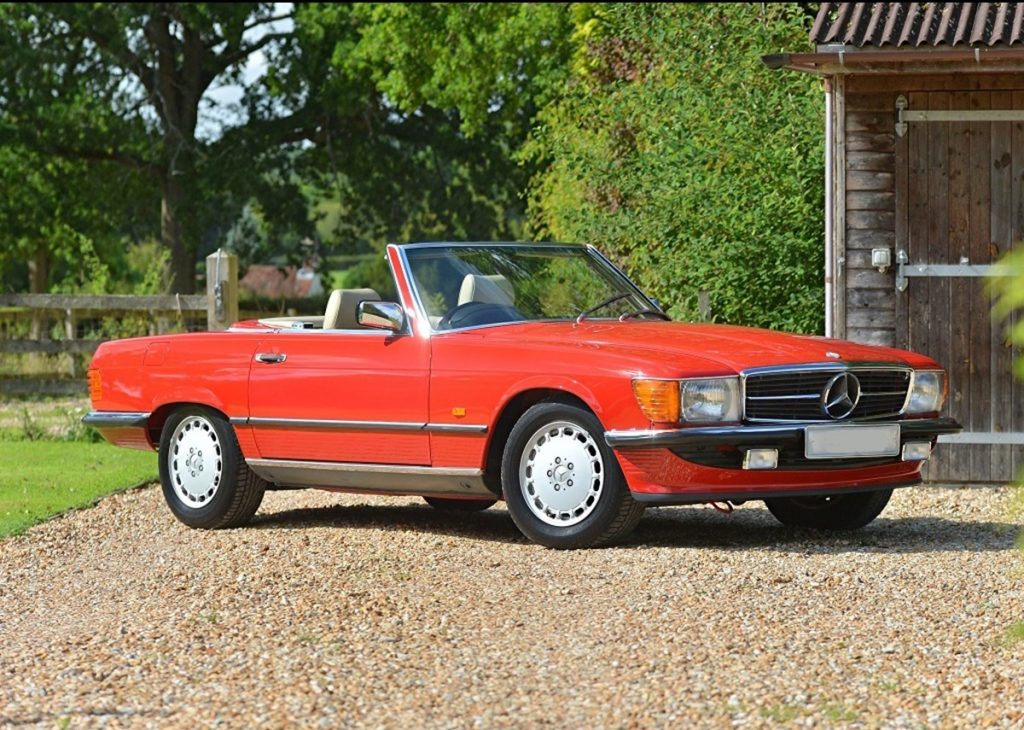 This R107 was made in 1989, sold by Historics at their September auction, the red roadster had only 10,000 miles on the counter with an estimate between $32,162 and $38,594 … it would sell at 146% of Hagerty's $36,664 own evaluation … with a winning bid of $90,289.
A 1988 Porsche 928 SE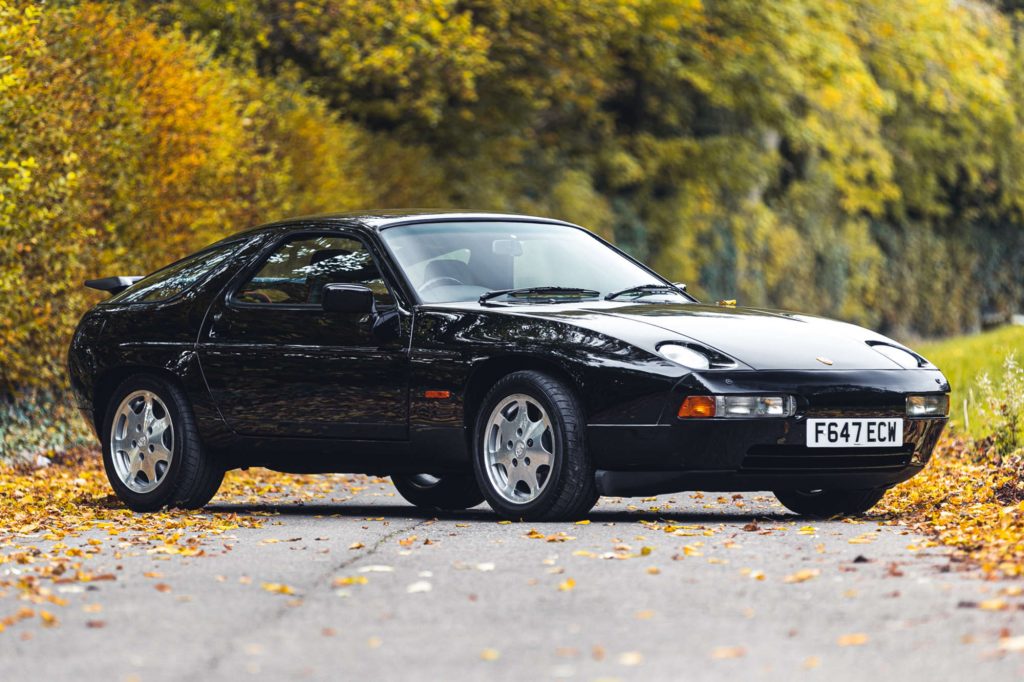 At one time the Porsche 928 was an entry-level car into the world of Porsche, values were low, but that might not be the case anymore today, as this 1988 example managed to impress buyers at the Silverstone Auctions in November by reaching a sale price of $170,684 while Hagerty listed only $90,768 for this car.
This SE, for Sport Equipment did have a mere 10,325 miles since new and being one of only 42 units made for the UK market in RHD, this specific Porsche 928 was a rare model indeed.
The 2005 Porsche 911 Turbo S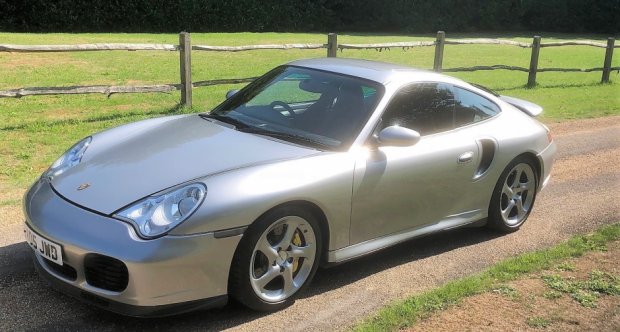 Another Porsche raised eyebrows when sold at $106,847 instead of the $80,202 Hagerty valuation, this 996 model was 15 years old at the time of the August Silverstone Auction venue, the auction house has set the estimate between $59,359 and $72,551 for this 18,000 mile super car.
A classic 1961 Jaguar Mk II 3.8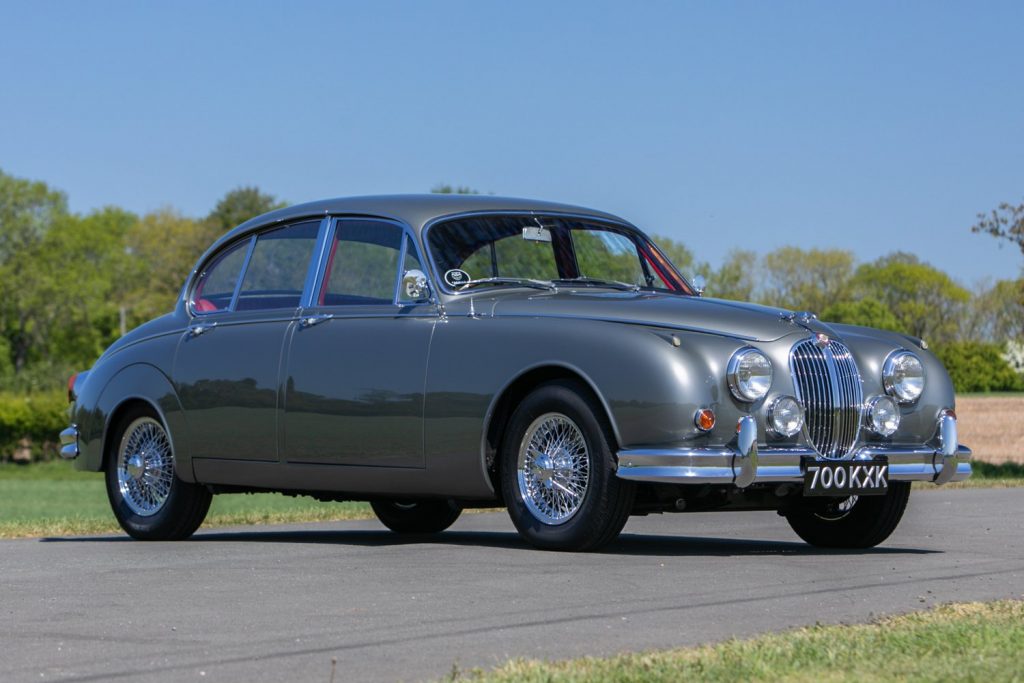 These beautiful Jaguar four-door sedans from the Sixties are highly sought after, especially in good condition, but this 1961 matching-numbers sample came with a pedigree: previous ownership by a celebrity, complete with comprehensive history, magazine features, and certification. The Hagerty value of $85,104 was shattered by selling for $114,000 a the May Silverstone Auction.
A 1987 BMW M3 E30 Competition Pack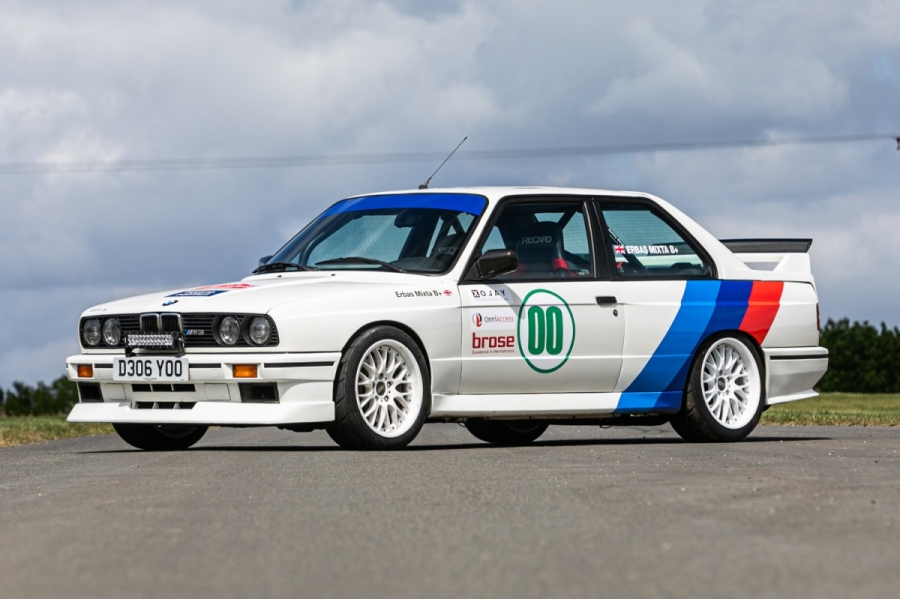 I have owned a BMW E30 when I was 19 years old, but unfortunately not an M3 Competition Pack, and when I sold it in the late Eighties, it certainly didn't get me the amount of money that was needed to buy this special M3 when it sold for $113,329 last year.
Hagerty had put a value of $88,152 on this car, which started life as a street version M3, it was later converted into a rally car, complete with a balanced and lightened 2.5-liter competition engine … but part of the high price surely came from the fact this BMW M3 came from Jay Kay's personal collection.
1960 Mercedes-Benz 190 SL Hardtop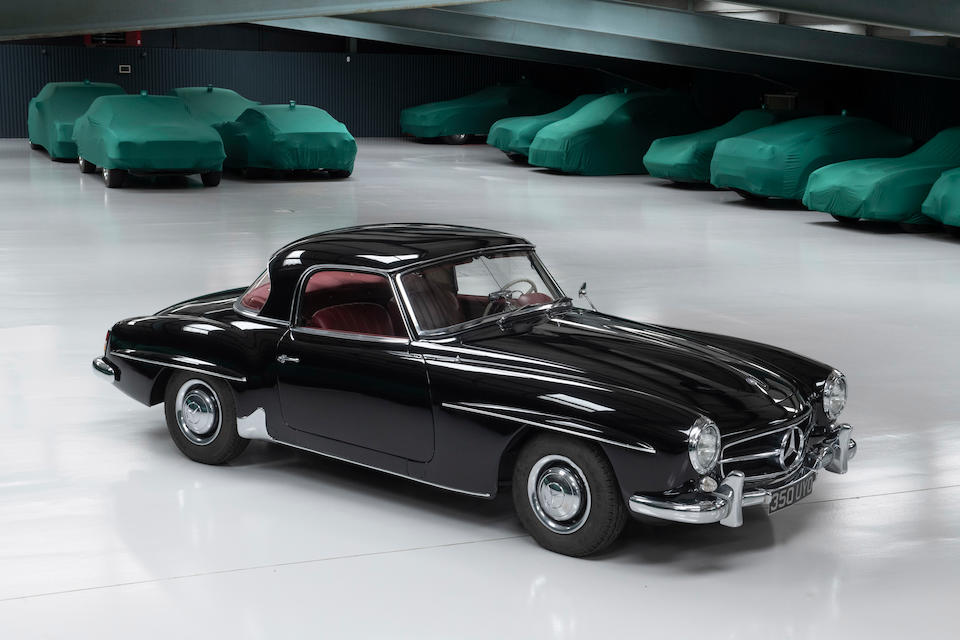 These classic W121 series Mercedes have been expensive for years now, still this 1960 model sold at the Goodwood Speedweek by Bonhams for an unexpected $189,289 after it was given a high estimate of $146,310 by the auction house, and a little higher value at $154,845 by Hagerty.
A 1973 Dino 246 GTS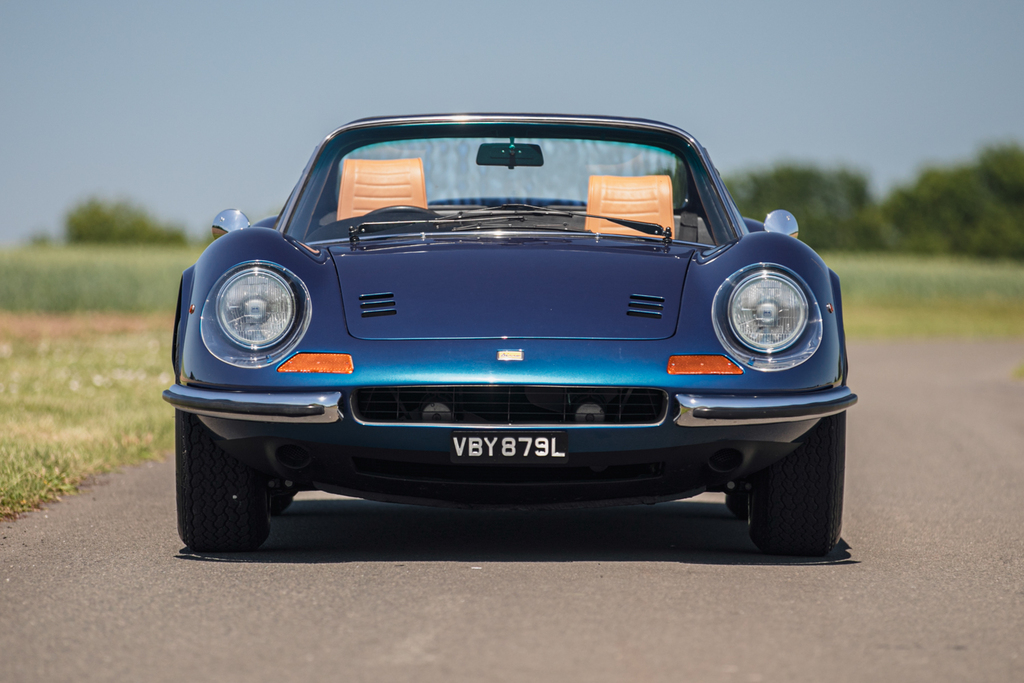 Over the last decades, the value for a Dino 246 has skyrocketed, back in the beginning of 2000 these would hardly reach over $75,000 … but these days a 1973 Dino 246 GTS, which is the spider version, gets an estimate between $365,776 and $426,738. This Italian beauty reached $411,497 at auction in July, still 21% more than what Hagerty valued her at, $339,927.
Another multi-million Lamborghini Miura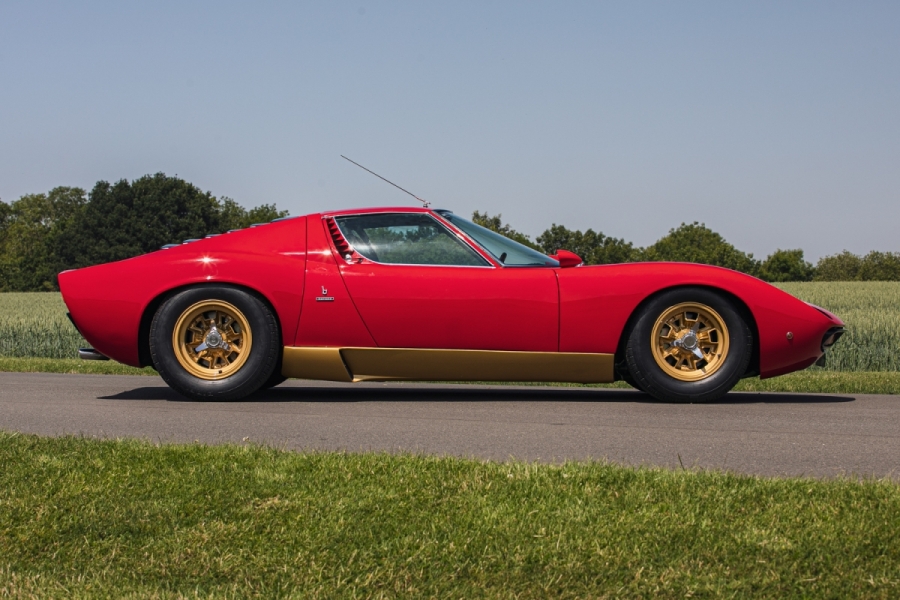 We end this list of top-10 unexpected sales with another milestone car, the 1972 Lamborghini Miura SV, valued at $2,097,113 by Hagerty, which was considerable less than Silverstone Auctions own high estimate of $2,926,204, this rare RHD Miura SV was sold to a customer in Australia and was featured in CAR magazine, one of only 11 made in SV trim, she sold for $2,331,819.
This list is again a clear indication that value is a very subjective reference, some cars sell at auction well below their estimated value, while other sell for way more than was expected … it just shows that a car is worth what that one specific buyer is willing to pay for it … and in some cases that can be considerably more than what the car is objectively worth.