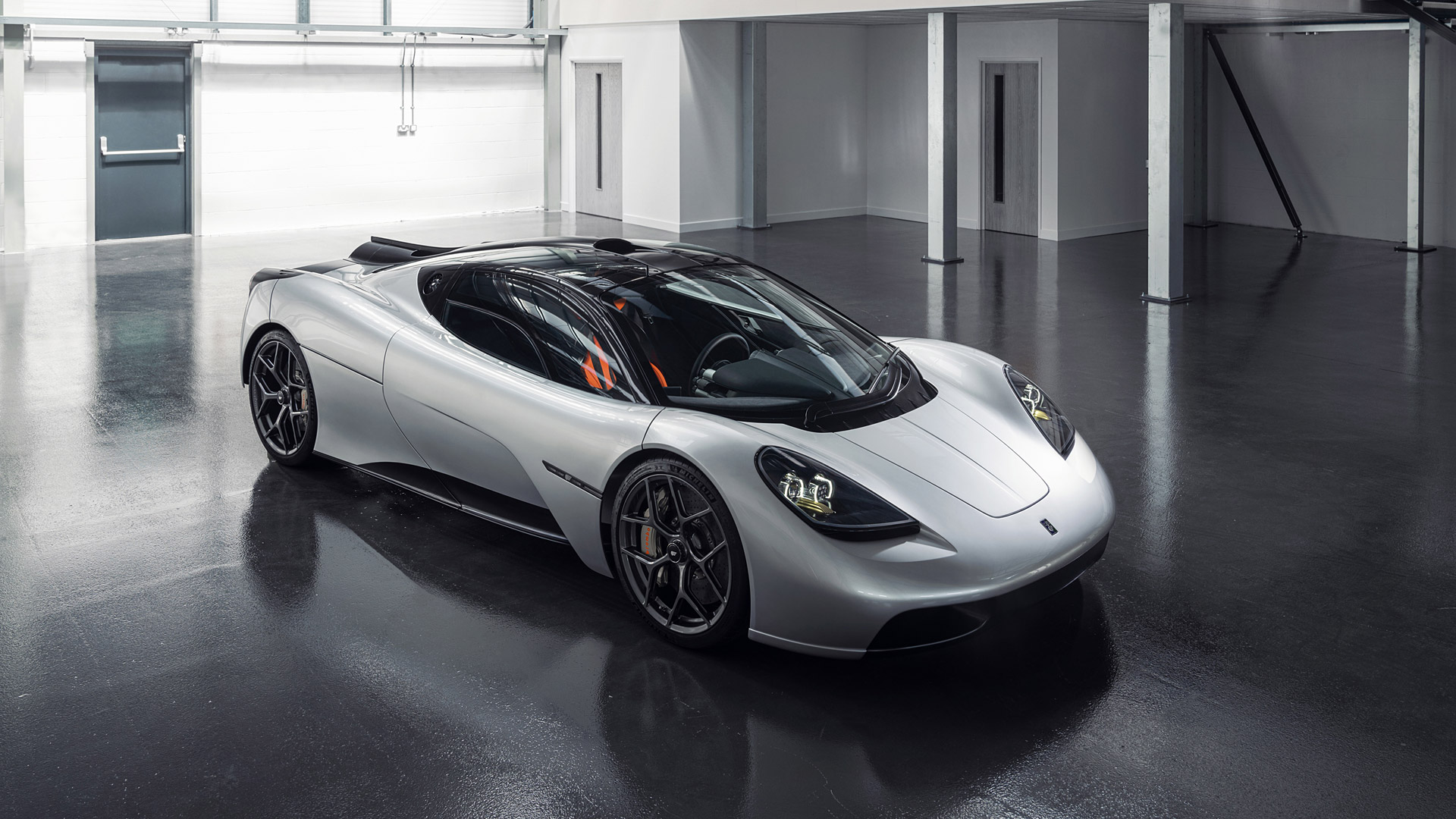 Breaking News, In-Depth Articles, Reviews And Press Releases Covering All You Need To Know In The World Of Supercar News.
The Latest Supercar News
Supercars, hypercars and performance cars. We are in awe of how modern supercar and sports car brands continuously push the envelope and redefine the level of performance achievable in a car. We find and share the most important news in the world of supercars, from major car brand announcements to racing accomplishments. If it's fast, beautiful, or a modern marvel of automotive technology, you'll find us talking about it here. Our team of editors is constantly scouring the internet and talking to our contacts at supercar companies to get the latest supercar news for you in real time, as it happens.
Our weekly email newsletter gives you all the supercar news, reviews, videos, rumors and much more. Only the best cars on the planet.
Recent Supercar News
Read the latest supercar news and reviews on everything from McLaren and Ferrari to Lamborghini and Porsche from our expert team who spends all day finding only the most important supercar news, rumors and more.
The new Mercedes-Benz S-Class isn't a bad looking four-door luxury sedan, especially...
Read More
Obsessed with Ferrari? Dedicated Porsche fan? Don't worry, you can now skip the broad news and instead dive into the specific news for the specific automaker and brands you care about.
Unique hyper sports cars demand an extraordinary backdrop. The former monastery, Abbaye...
Read More
MG Motor UK Limited just published the first images for their upcoming...
Read More
McLaren already had two dealerships in Switzerland, in Zurich and in Lugano,...
Read More
The options list on a Bentley Bentayga might be impressive for most...
Read More
The Bugatti Chiron is hand-built in Molsheim, France, and with a limited...
Read More
Up for sale on BringATrailer is this beautiful 165-mile 2018 Porsche 911...
Read More
Some might consider the new 2022 Audi e-tron GT as a cheaper...
Read More
If you really want to make a statement, this new, limited edition,...
Read More
It took Bentley just over 101 years to build their 200,000th car,...
Read More
For the 2021 edition of the 24h of Le Mans, Glickenhaus Racing...
Read More
ALPINA has been around for over 50 years now, founded by Burkard...
Read More
Bentley just released their most performance-focused luxury Grand Tourer ever in their...
Read More
If you would like to add a brand new McLaren 620R to...
Read More
MSO, short for McLaren Special Operations, takes care of special requests and...
Read More
Previously we already published the return to Formula One by Aston Martin...
Read More
The BMW X5 is a large SUV in European standards, it might...
Read More
The new BMW M3 (G80) and M4 (G82) are only now available...
Read More
5.0L V8 delivers 472 hp and 395 lb.-ft. of torque Exclusive Incognito...
Read More
Imagine you are finally able to get hold of a Ferrari F50...
Read More
BringATrailer has had some true gems pop up over the past few...
Read More
We all know there are a lot of restrictions when it comes...
Read More
New digital luxury brand Kincsem has appointed CALLUM, led by Ian Callum...
Read More
There will be only 60 units of the Bugatti Chiron Pur Sport...
Read More
If a factory standard Porsche Taycan with options just isn't special or...
Read More
Designed, engineered, developed, and handcrafted in Bentley's carbon-neutral luxury automotive factory, the...
Read More
The Gordon Murray Automotive T.50 XP2 prototype with limited revs was driven...
Read More
The 2021 Shelby Super Snake comes with 825 hp from the supercharged...
Read More
The Rimac C_Two is nearing the final stages of its multi-year global...
Read More
I still remember watching a movie called 'Rising Sun', where one of...
Read More
McLaren Customer Racing today confirms that renowned Sportscar racing team JOTA will...
Read More