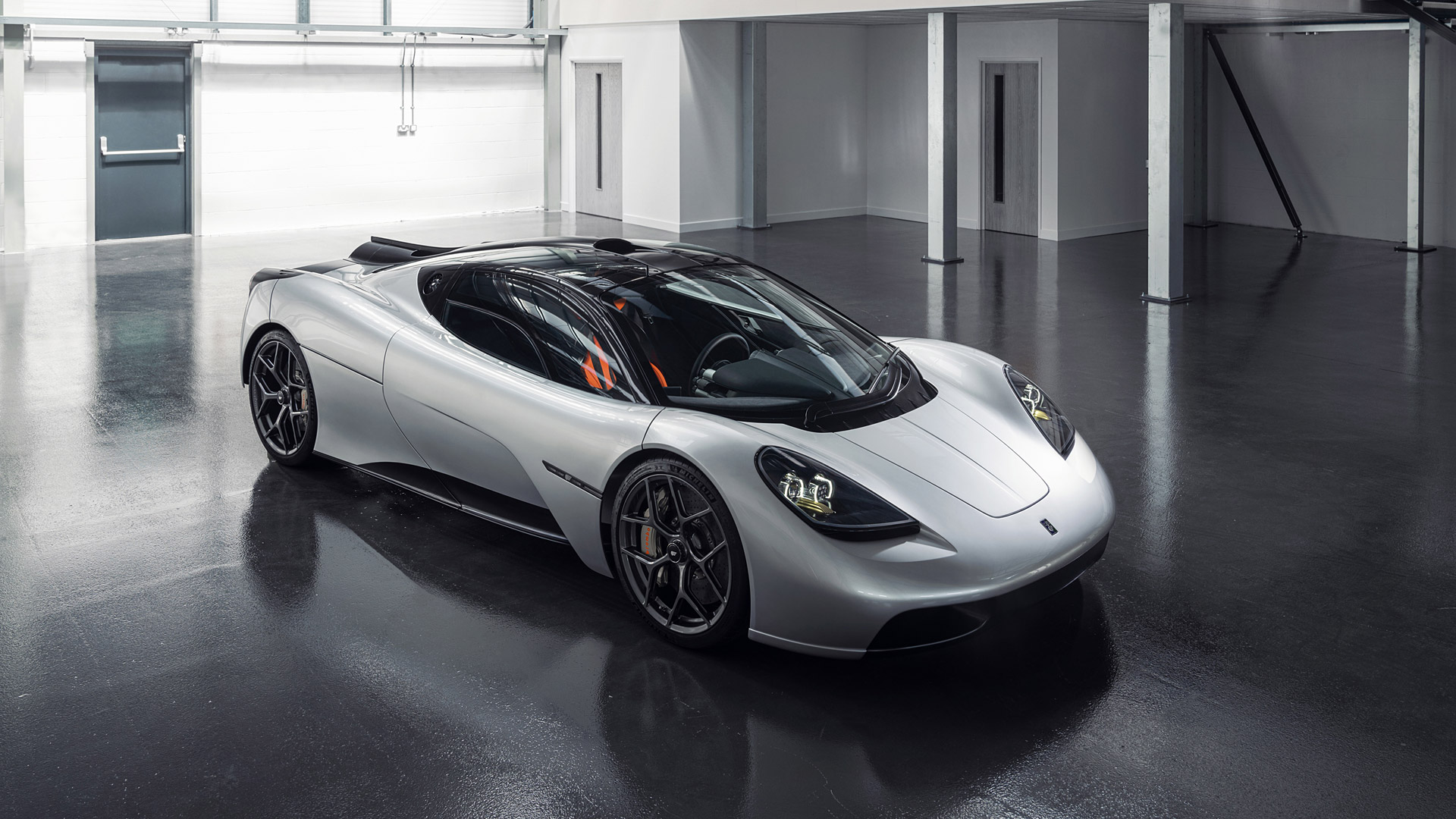 Breaking News, In-Depth Articles, Reviews And Press Releases Covering All You Need To Know In The World Of Supercar News.
The Latest Supercar News
Supercars, hypercars and performance cars. We are in awe of how modern supercar and sports car brands continuously push the envelope and redefine the level of performance achievable in a car. We find and share the most important news in the world of supercars, from major car brand announcements to racing accomplishments. If it's fast, beautiful, or a modern marvel of automotive technology, you'll find us talking about it here. Our team of editors is constantly scouring the internet and talking to our contacts at supercar companies to get the latest supercar news for you in real time, as it happens.
Our weekly email newsletter gives you all the supercar news, reviews, videos, rumors and much more. Only the best cars on the planet.
Recent Supercar News
Read the latest supercar news and reviews on everything from McLaren and Ferrari to Lamborghini and Porsche from our expert team who spends all day finding only the most important supercar news, rumors and more.
Latest 911 Variant Sets New Standard for 992 Customer Racers Porsche have...
Today, Porsche announced that they will be officially unveiling the new Porsche...
The city of Katowice has become a symbol of rapid transformation and...
East of the Atlantic, wagons—often referred to as estates, and vice versa—are...
Wiesmann Roadsters are rare, you hardly ever see these €200,000 supercars on...
On May 25 we finally got to see the convertible version of...
When BMW revealed their top-of-the-line model back in 1977, they introduced the...
Today, Toyota revealed their upcoming GR Corolla via livestream on YouTube. In...
The global premiere of the brand new Maserati Grecale was just completed...
If not for the myriad of geopolitical issues dampening the mood on...
It has been a while since Ferrari unveiled their latest 269 GTB,...
It's crunch time for Porsche's popular crossover model. Not long after the...
Today a W12 engine might not be too extreme, but back in...
A quick recap: RML Group located in Wellingborough, UK, will be building...
The term "driver's car" gets used a lot here at supercars.net, and...
Obsessed with Ferrari? Dedicated Porsche fan? Don't worry, you can now skip the broad news and instead dive into the specific news for the specific automaker and brands you care about.
If you are looking for a luxurious, and fast, four-door car that...
Some sources mention the term 'supercar' dating as far back as the...
DS Automobiles might not ring a bell in large parts of the...
When you read figures like 0 to 100 km/h in just 2.9...
Stuttgart's Best & Brightest Partake in Winter Festivities Over the past weekend,...
The words cheap and Lamborghini in the same sentence usually don't work,...
There are some seriously powerful SUVs on the market already, some straight...
With the announcement earlier today of the Gordon Murray Automotive T.33, some...
We're all waiting to see the first GMA T.50 at an event,...
Today, January 27, 2022, at 12:00 EST, Gordon Murray Automotive will be...
Remember we talked about a custom-built Ford Bronco 6×6 a while ago?...
It has long been established that an 'RS' variant of the latest-gen...
Like many of you, we here at Supercars.net are fans of the...
I guess many among us would be happy with parking a BMW...
Before 2021 ended, Spyker released great news that made their clients and...
2022. It's a New Year, and with that, a new fresh-faced and...
Sackey & Co. recently set a new world record with the sale...
It is with deep sadness that we announce the passing of one...
Hispano Suiza Fábrica de Automóvil S.A. is a company that dates back...
The concept of restomods is an intriguing one indeed within the dynamic...
Recently, the unmatched, flashy, sporty, three-wheel vehicle, Polaris Slingshot announced its 2022...
Automobili Pininfarina's pure-electric Battista was awarded the 'Hyper GT of the Year'...
In the first nine months of 2021, Porsche sold 28,640 Taycan units,...
Those of us that follow Formula 1 woke up to the news...
For VVIPs Only: Latest 'Icona' Series Ferrari is an Absolute Knockout While...
Late last month, we brought you coverage of Porsche's confirmation that there...
*Nov 24, 2021 Update: At the time of publication, I had mistakenly...
Amidst all the fanfare surrounding EVs—much of it starting from within Porsche's...
It was only a few months ago that they announced the plans...
Today, Chevrolet unveiled its new range-topping Corvette Z06 model. This marks the...