The Best Sports Sedans You Can Buy Today
I had an interesting conversation this past weekend that prompted the creation of this list of the best sports sedans on sale in 2016.
A close friend is about to give up his sports car due to a growing family. He wants to replace it with something that could 'do it all' – the all-round sports sedan. He needs something that can ferry the kids around during the week and that can also scratch the performance itch when he gets some time on the weekend to himself. He asked me plainly, "what is your recommendation for the best sports sedan in the world?".
Good question.
So, I decided to put together this list of the fastest and best sedans available to buy in 2016. My initial impression when I started to create the list is the sheer number of super-fast family sports sedans. I guess I'd never really thought about how amazing the choice is today if you want to satisfy your need for speed while maintaining practical family duties. 10 years ago you could buy an M5 and maybe a hotted up Mercedes and that was about it. Not any more, there are almost two dozen hot sedans for sale.
Many drivers think buying a sedan means the end of the fun and enjoyment. It doesn't. The amazing sedans we chose combine sedan practicality with sports-car driving and absolute performance that easily matches the most focused sports car. Most of these cars hit 0-60 in less than four seconds flat.
Clearly the Germans dominate the list of the sportiest sedans available, but the American automakers have gradually stepped up their game so that they, too, can boast pavement-scorching, yet still practical rides.
Check out our list of the 13 of The Best Sports Sedans You Can Buy Today: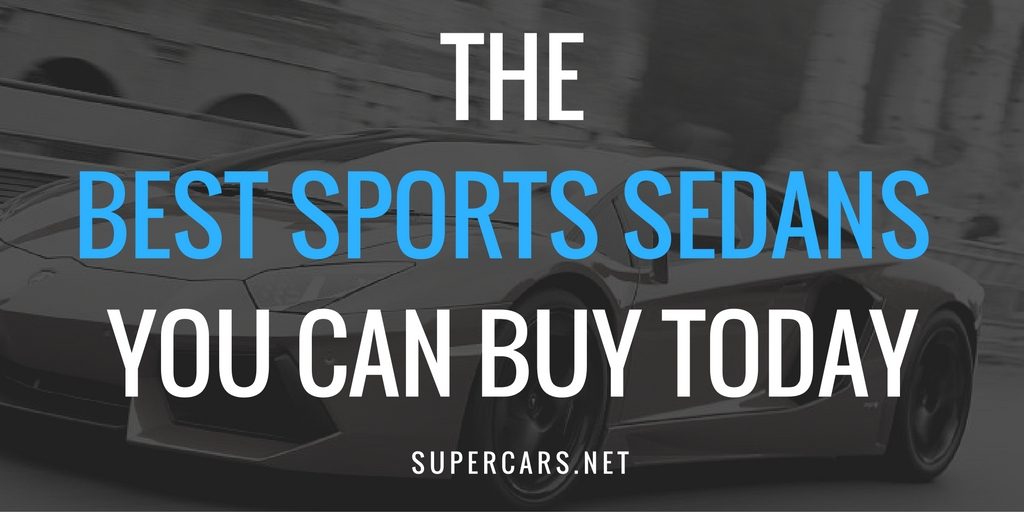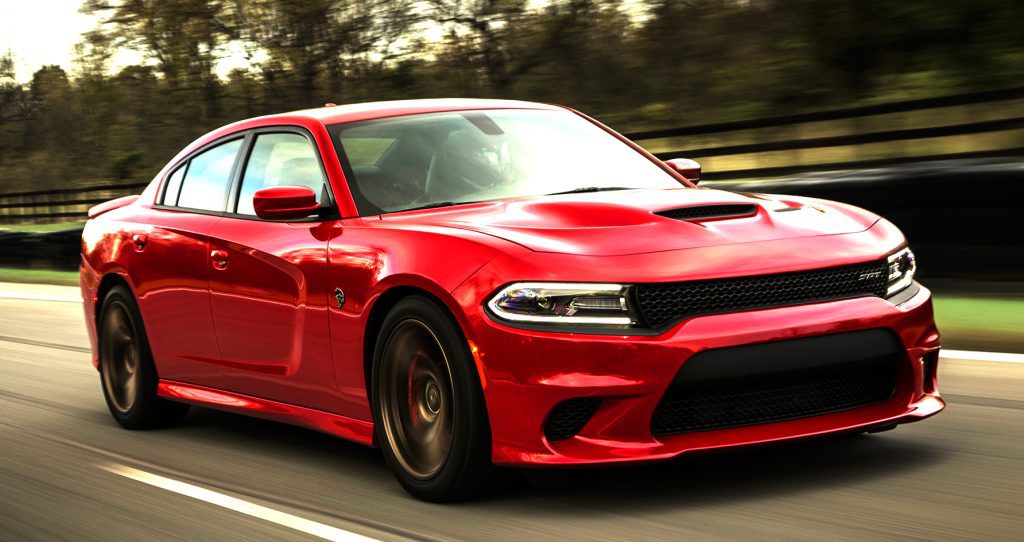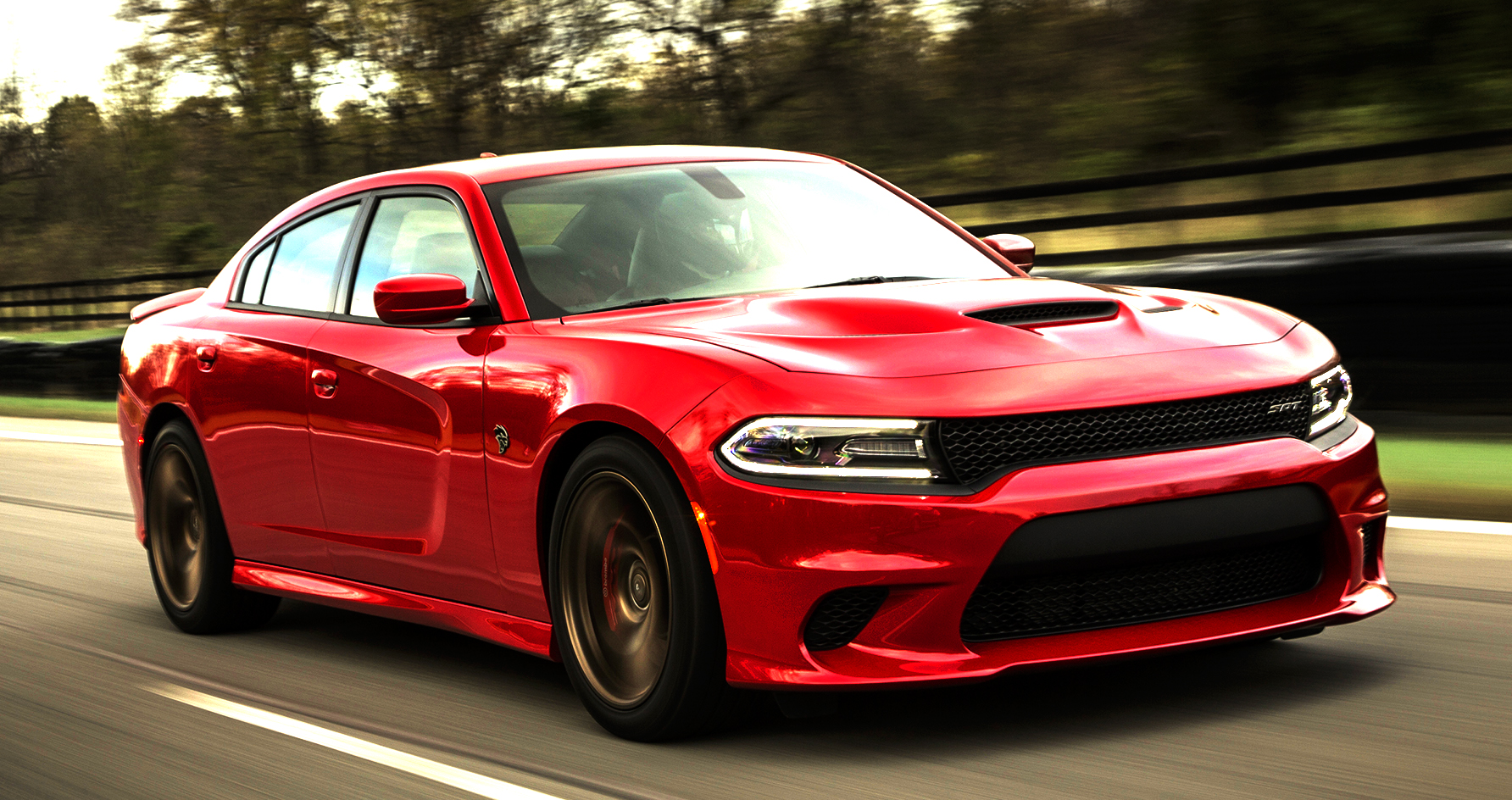 Dodge Charger Hellcat
We love the Charger's rear-wheel-drive platform and its roomy interior but this isn't a list of roomy sedans, this is about speed and performance and that's where the Hellcar really performs. With its 707 horses V8 and 0-60 in 3 or so seconds this car is an absolute beast. The roar of the engine and the way it pulls hard across the rev range is addictive.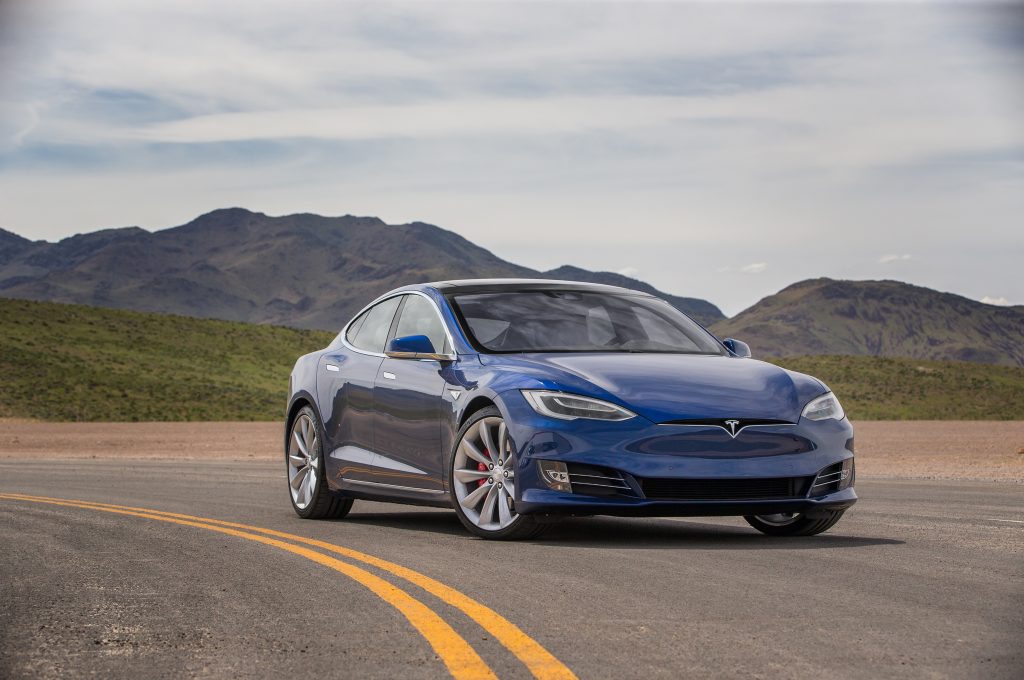 Tesla Model S P90D
It's quick, nimble, and incredibly easy to drive. It is also a tech-fest full of futuristic toys that make driving a totally different experience for those of us used to "traditional" cars. With a new nose, subtly revised headlights, and other tweaks the 2016 Tesla Model S P90D looks as good as ever.
At the heart of this car is the 762-hp electric powertrain with all-wheel drive and Ludicrous mode. This is a serious car with amazing performance. The car broke the 3.0-second barrier for 0-60 times and the instant torque is utterly addictive. The P90D starts life as an already-insane Model S P85D but with the P85D's 221-hp front and 470-hp rear (691 hp combined) motors swapped for a front motor that makes 259 hp and 244 lb-ft of torque and a rear motor that produces 503 hp and 469 lb-ft of torque. Total output is 762 hp and 713 lb-ft of torque.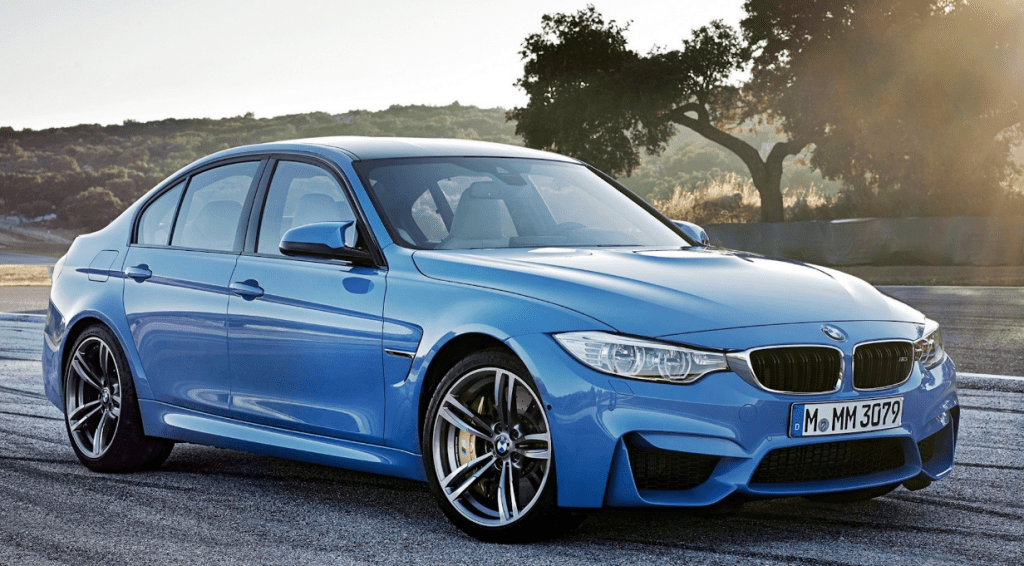 BMW M3
It pains me to say the M3 almost didn't make the list. The latest M3 went back to an inline 6 and added two TwinPower turbochargers. The result isn't that awesome. While this car has amazing performance when pushed and has impressive stats (406 lb-ft of torque and total power is up to 444hp), it just isn't a great 'total package'. With the quad-bank exhaust system with chrome-plated tips pairs and rear wheel arches that flare to accommodate its wide stance, translating to a powerful aesthetic that hints at heightened stability and unparalleled cornering.
The M3 does the 'two cars in one' thing very well. When you just want to cruise it is comfortable, roomy and quiet. When you're on your own, in the mood, it's a very quick, very capable car, the engine's awesome reserves of any-rev power working with the tremendous brakes and meaty front-end grip to blaze down pretty much any stretch of road you care to point it at. The main downside is that it sounds like crap.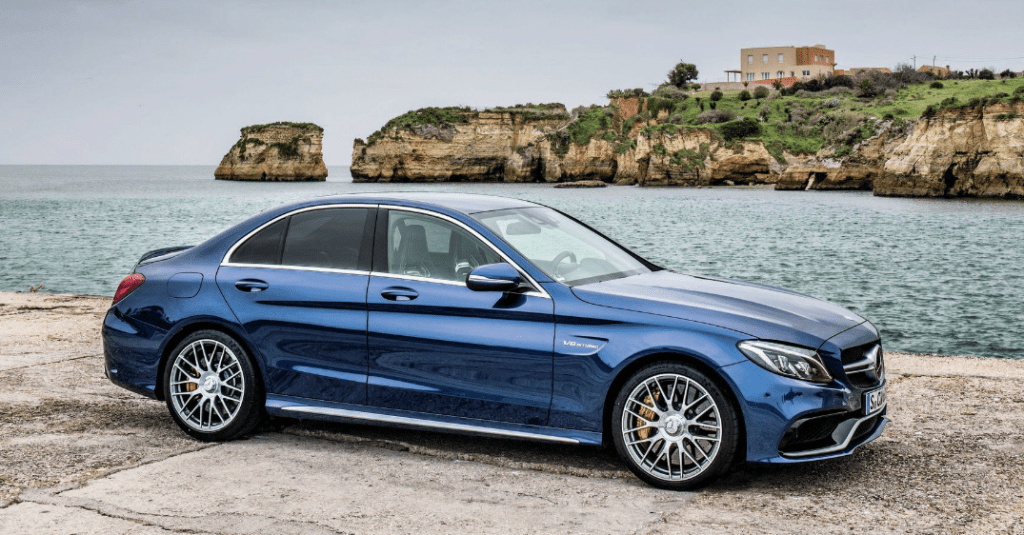 Mercedes-Benz AMG C63S
The C63 S is our favorite car on this list. The recipe is simple and it works as a total package. With a 4.0-liter, twin-turbo V8 with more than 500 hp and tons of torque, it crushes 0-60mph in 3.9 seconds. It is monumentally, viciously quick.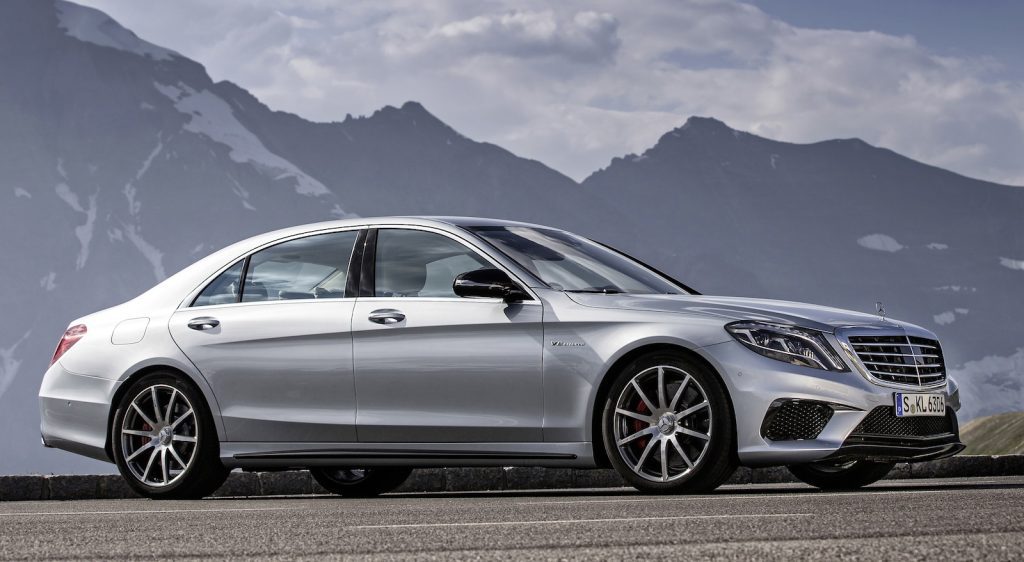 Mercedes-Benz AMG S65
If you have money, this is a car to seriously consider. Mercedes-Benz AMG S65 has a twin turbo 6.0L V-12 with 621hp and a smooth 7-speed automatic transmission. It is the most powerful high-performance saloon in the luxury segment sets new standards in terms of driving dynamics, lightweight construction and efficiency. It is also loaded with every technology and comfort feature you could ever dream of. An amazing combination of comfort, speed and dynamics for those in the 1%.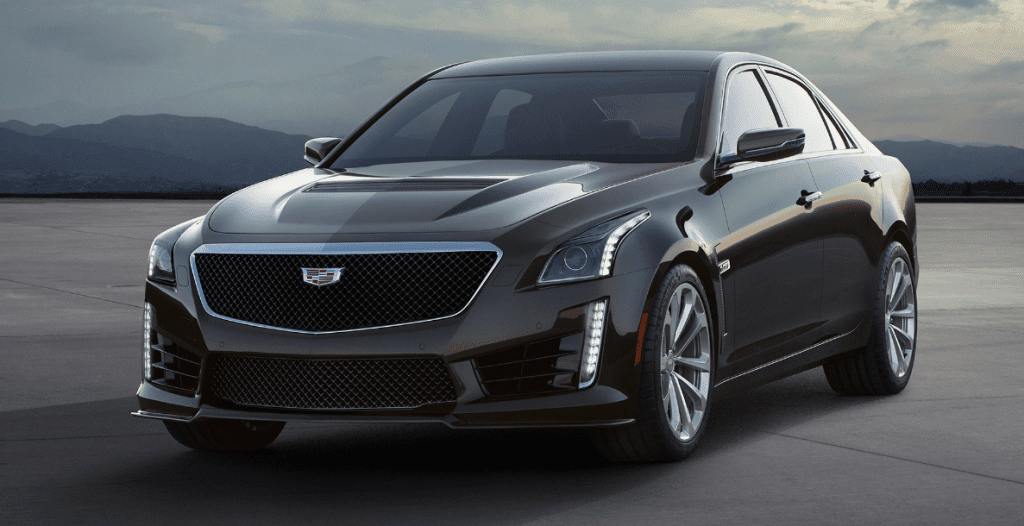 Cadillac CTS-V
Cadillac's insane new CTS-V sedan is capable of 200 mph and comes with a stonking supercharged V8 that pumps out 640hp. It is a seemingly normal luxury sedan that can basically hang with legitimate sports cars. We like to think of it as a four-door Corvette Z06. The CTS-V's heart, lungs, and brain all come straight out of the 2015 Chevrolet Corvette Z06. This includes that epic supercharged 6.2-liter V8 with its 640 hp and 630 lb-ft of torque. We love the performance and drama of the big Cadillac.
BMW M5
The M5 is a souped-up 5-series sedan that packs a 575hp twin-turbo V8 punch. It is a seriously fast four-door car that can ferry the family around during the week and be used on a track on weekends. Our favorite version is the Competition Package. The Competition package brings black-chrome exhaust pipes and a retuned active rear differential but also adds 15 horsepower at the top end of the twin-turbocharged 4.4-liter V-8's rev band (redline stands at 7200 rpm). Equipped cars also see an extension of the torque peak of 500 lb-ft, which is a longer mesa that now runs from 1500 to 6000 rpm instead of falling off at 5750. BMW says the tweaks are good for 0.1 second in the 0-to-60-mph dash in the sedans, which the standard cars accomplished in 3.7 seconds in our tests.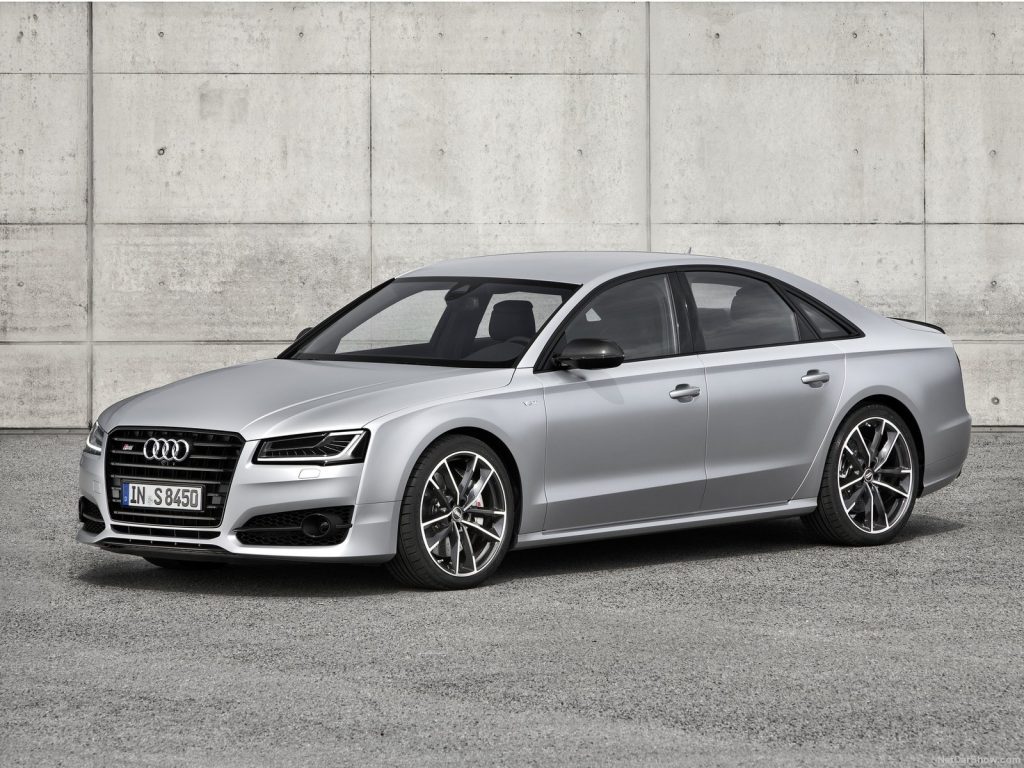 Audi S8 Plus
Audi is making a strong statement with the new Audi S8 plus. With a power output of 445 kW (605 hp) and a top speed of up to 305 km/h (189.5 mph), the new Audi S8 plus delivers even more enhanced driving performance. The new top model is reinforcing the brand's position in the segment of premium class sedans. The new Audi S8 plus has a substantial gain in power and defines the pinnacle of sporty performance in the segment. Audi engineers have further advanced the development of the 4.0 TFSI engine for the new S8 plus. The sonorous V8 biturbo engine now has a power output of 445 kW (605 hp) and a maximum torque of 700 Nm (516.3 lb‑ft); in overboost mode, it can even produce 750 Nm (553.2 lb‑ft). The large sport sedan – whose power was boosted 63 kW (85 hp) compared to the S8 – accelerates from 0 to 100 km/h (62.1 mph) in 3.8 seconds, and its governed top speed of 250 km/h (155.3 mph) can optionally be increased to 305 km/h (189.5 mph).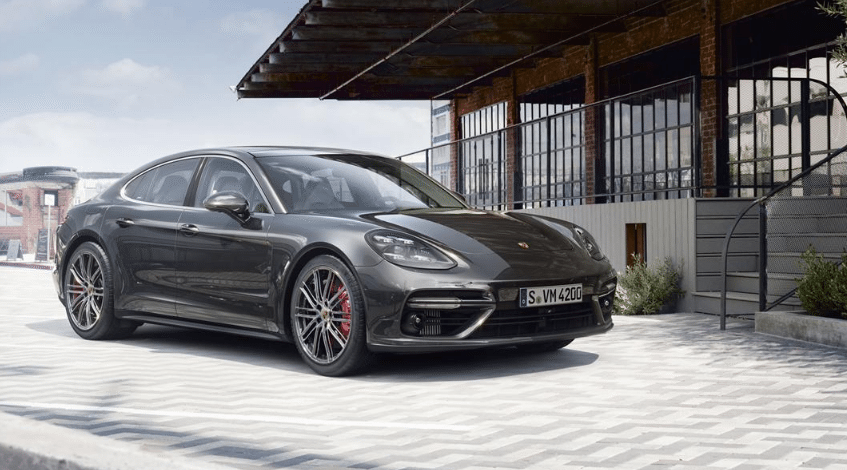 Porsche Panamera Turbo
The second generation of the Panamera, which Porsche launched at a lavish event in Berlin, takes everything a step forward: It's slightly bigger, it's more powerful, it's said to perform better, and it's fitted with a cutting-edge man-machine interface. The 4.0-liter twin-turbo V-8 in the Panamera Turbo is good for 550 horsepower. The new Panamera's performance encroaches on supercar territory. The Turbo manages 0-60mph in 3.6 seconds and the optional Sport Chrono package shaves off a further 0.2 second thanks to its launch-control function. Stated top speed is 180 mph for the 4S and 190 mph for the Turbo.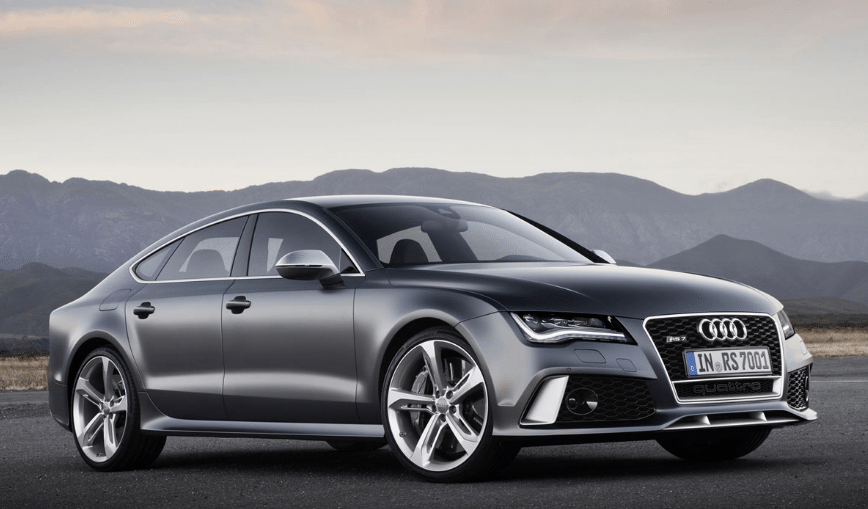 Audi RS7
Bringing the same twin-turbocharged 4.0-liter, V-8 that kicks Bavarian ass in the S8, the RS7 also benefits from a race-ready styling package, air suspension as standard and rims larger than a delivery pizza. The RS7 is also quite light and nimble and it is easily the best looking car Audi makes. This super-sedan has a twin-turbocharged 4.0-liter V-8 that cranks out 560 horsepower at 5700 rpm and 516 lb-ft of torque at 1750 rpm. Top speed is governed at 190 mph, and the sprint from 0 to 60 mph takes 3.4 seconds.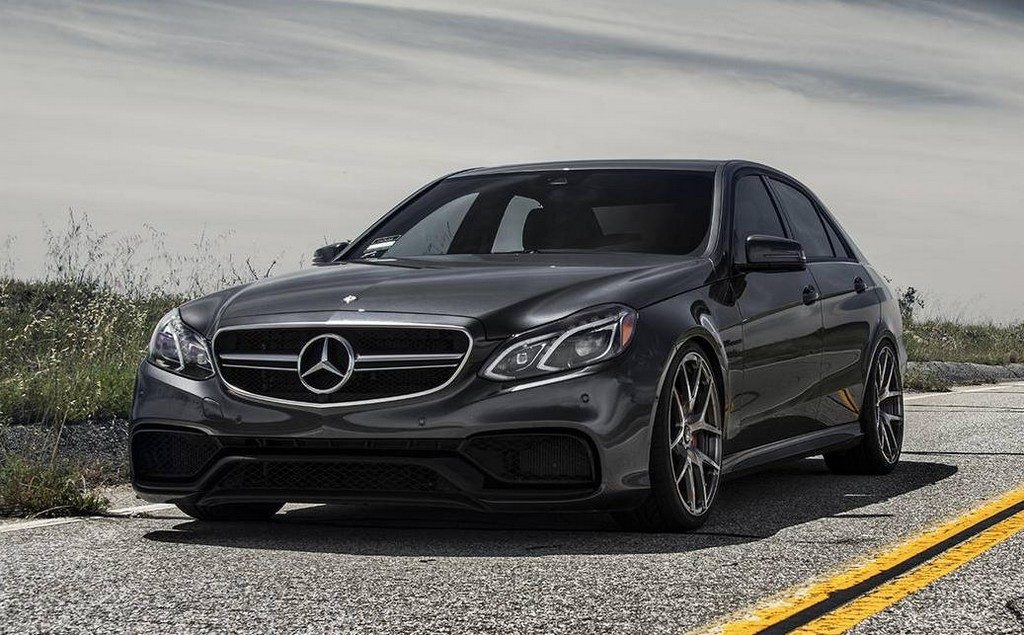 Mercedes-Benz E63 AMG S 4MATIC
The Mercedes-Benz E63 AMG S 4MATIC's all-wheel drive system is so adept at managing the 577 horsepower and 590 lb-ft of torque from its twin-turbo 5.5-liter V8 engine that it hits 60 mph in an incredible 3.5 seconds once launch control has been activated. This puts the E63 AMG S 4MATIC on the same footing as a Porsche 911 Turbo or Chevrolet Corvette. This is one fast sedan.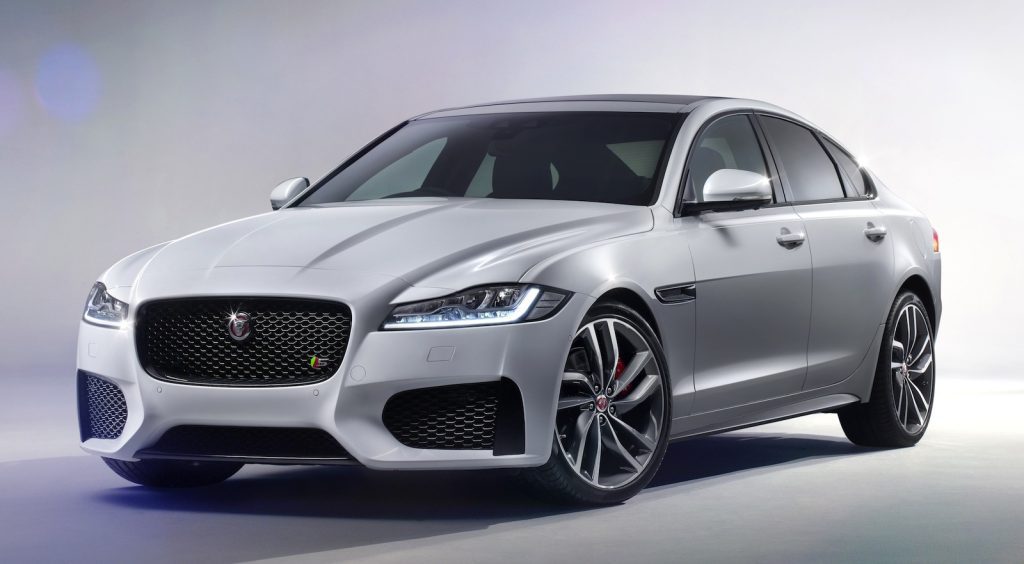 Jaguar XF-RS
The XFR-S runs to 60 mph in 3.9 seconds and clears the quarter-mile in 12.3 seconds. That's impressive for this British brute. Sandwiched between a new intake symposer and that fresh exhaust system, the 5.0-liter V-8 emits a thunderous roar under load, although the aural assault isn't made of the same stuff as is the baritone bellow of an AMG V-8 or the technical thrum of Audi's twin-turbo 4.0-liter eight.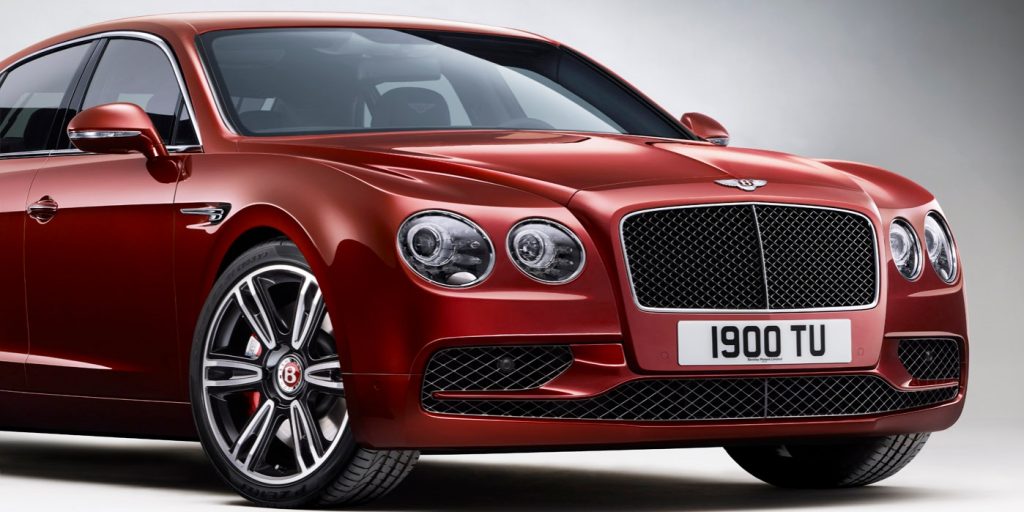 Bentley Flying Spur V8 S
We focused on three key areas when we created the sporting V8 S: the look, the engine and drivability. We concentrated on tuning the formidable 4.0 litre V8 S twin-turbocharged engine to produce an improved torque level of 680Nm for improved acceleration, even at low revs. It propels the car to a top speed of 190 mph (306 km/h) effortlessly. The distinctive lines and curves, formed by innovative production techniques including superforming, accentuate Flying Spur V8 S's unique Bentley design DNA, making it instantly recognisable from any angle. Flying Spur V8's zero-to-60 time from a claimed 4.9 seconds to only 4.6 seconds, while top speed rises from 183 mph to 190