We all know the prices on second-hand supercars have been going through the roof lately, probably for one as the era of the magical V12 and V8 internal combustion engine is slowly coming to an end, but also because there are some amazing cars out there on the market these days, but still, a black on black 1994 Porsche 911 Turbo changing hands for $1,430,000 in early January 2022 … what's up with that you might ask?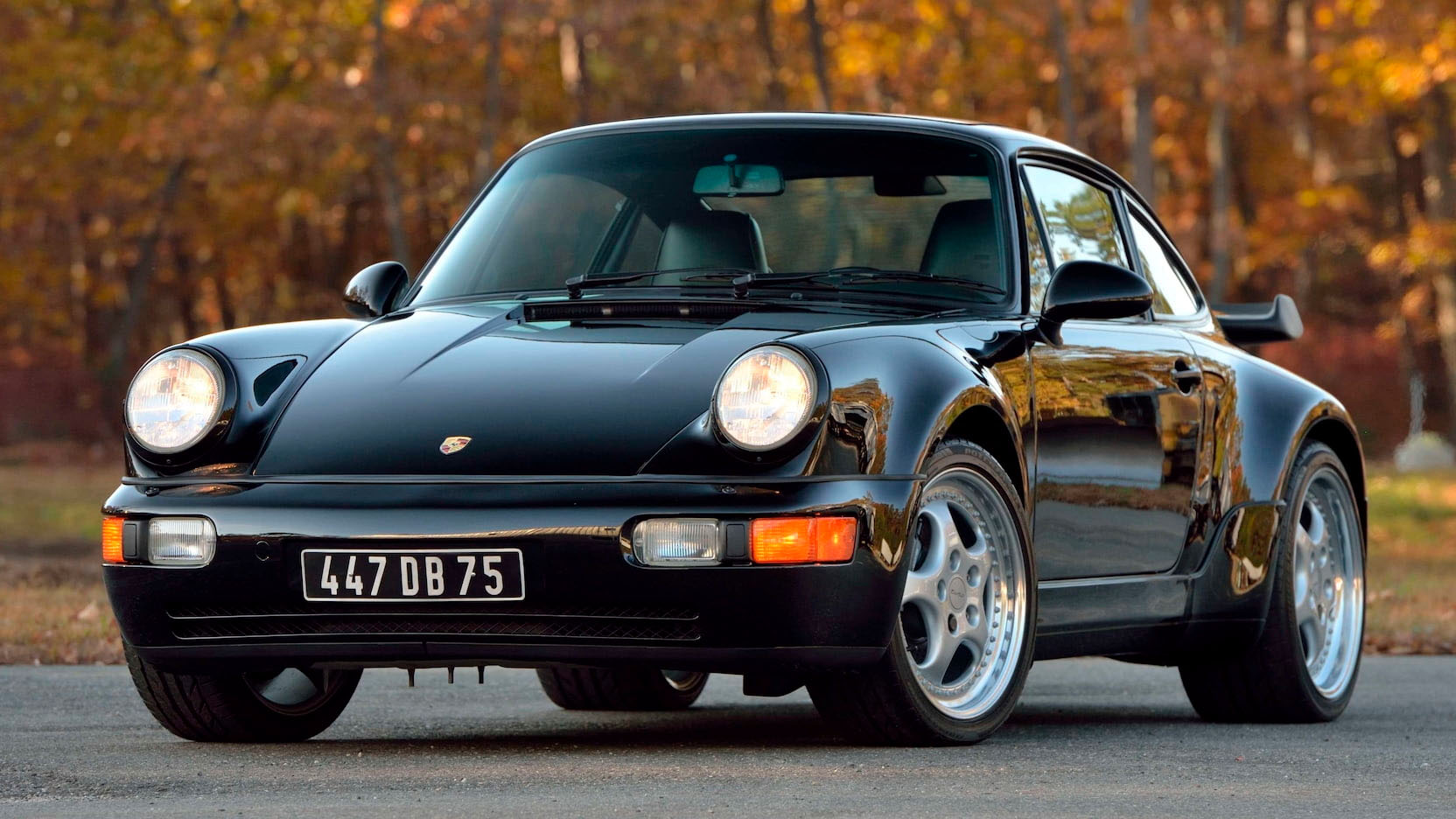 To be honest, this isn't a normal 1994 Porsche 911 Turbo, albeit all of them are rare as less than 350 were built for the United States market in 1994, and this is the final year the Porsche 964 Turbo came with rear-wheel drive only, but it gets more interesting: this is the actual car that's been driven by Will Smith in the 1995 blockbuster movie "Bad Boys", with Martin Lawrence in the passenger seat.
Who doesn't remember the opening scene with Martin enjoying a meal only to drop some fries between the seats, when Will pulls over they get carjacked … well, that didn't turn out as expected for the two criminals, but for more, you'll have to see the movie, now back to this black on black beauty.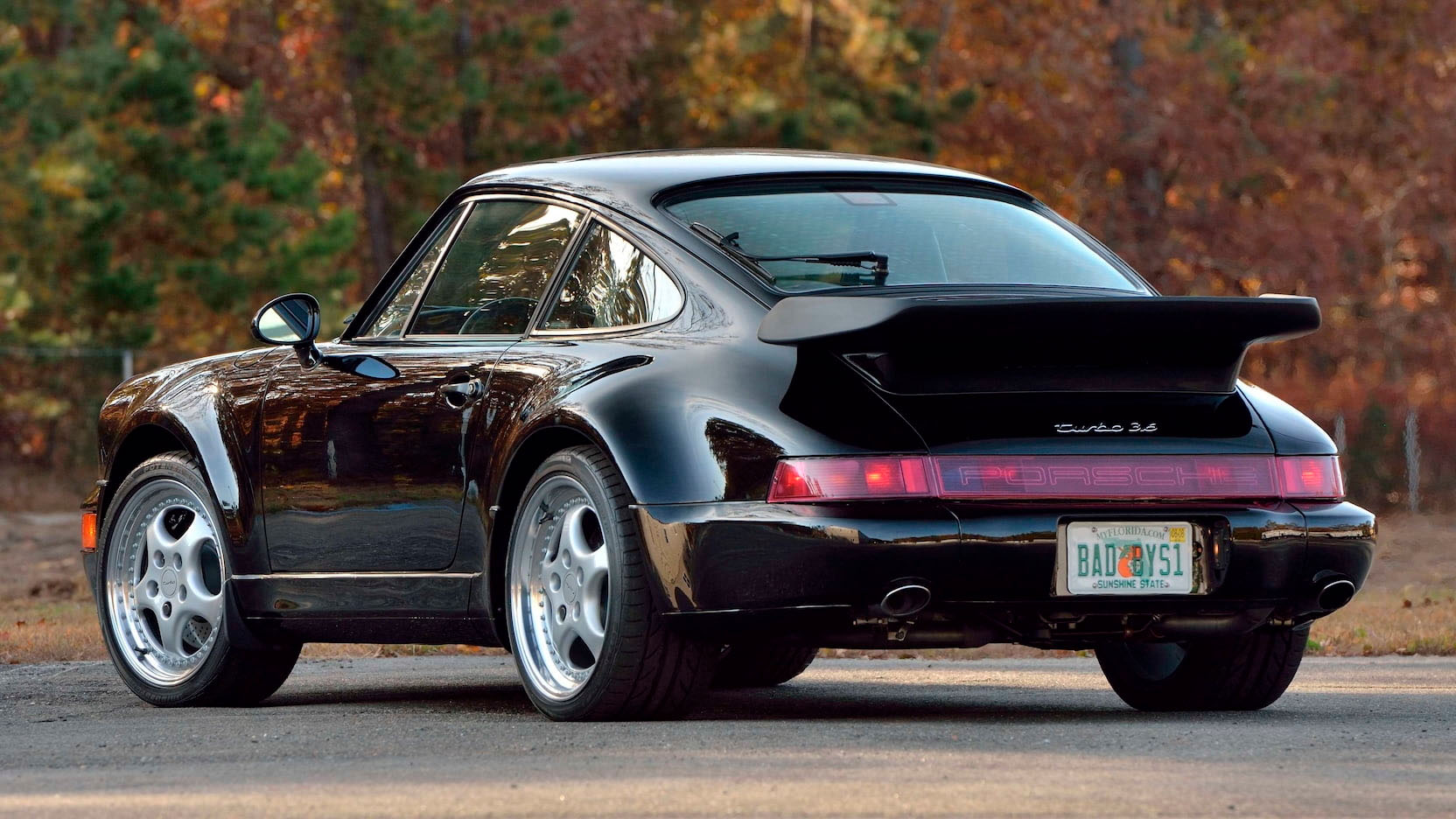 This is an excerpt from the original Mecum listing:
When Martin Lawrence and Will Smith teamed up in 1995's "Bad Boys," the film did so well it turned into a franchise delivering three movies so far. Consummate professionals, Lawrence and Smith bring a lot to any project they work on, and while the cast of "Bad Boys" was comprised of a number of like-minded professionals, the Porsche 964 Turbo earned itself an unexpected spot as one of the coolest characters in the movie, also delivering a hugely professional performance. And now, nearly 30 years later, that very same car is set to be a star once again as it joins the Mecum Kissimmee 2022 lineup this January.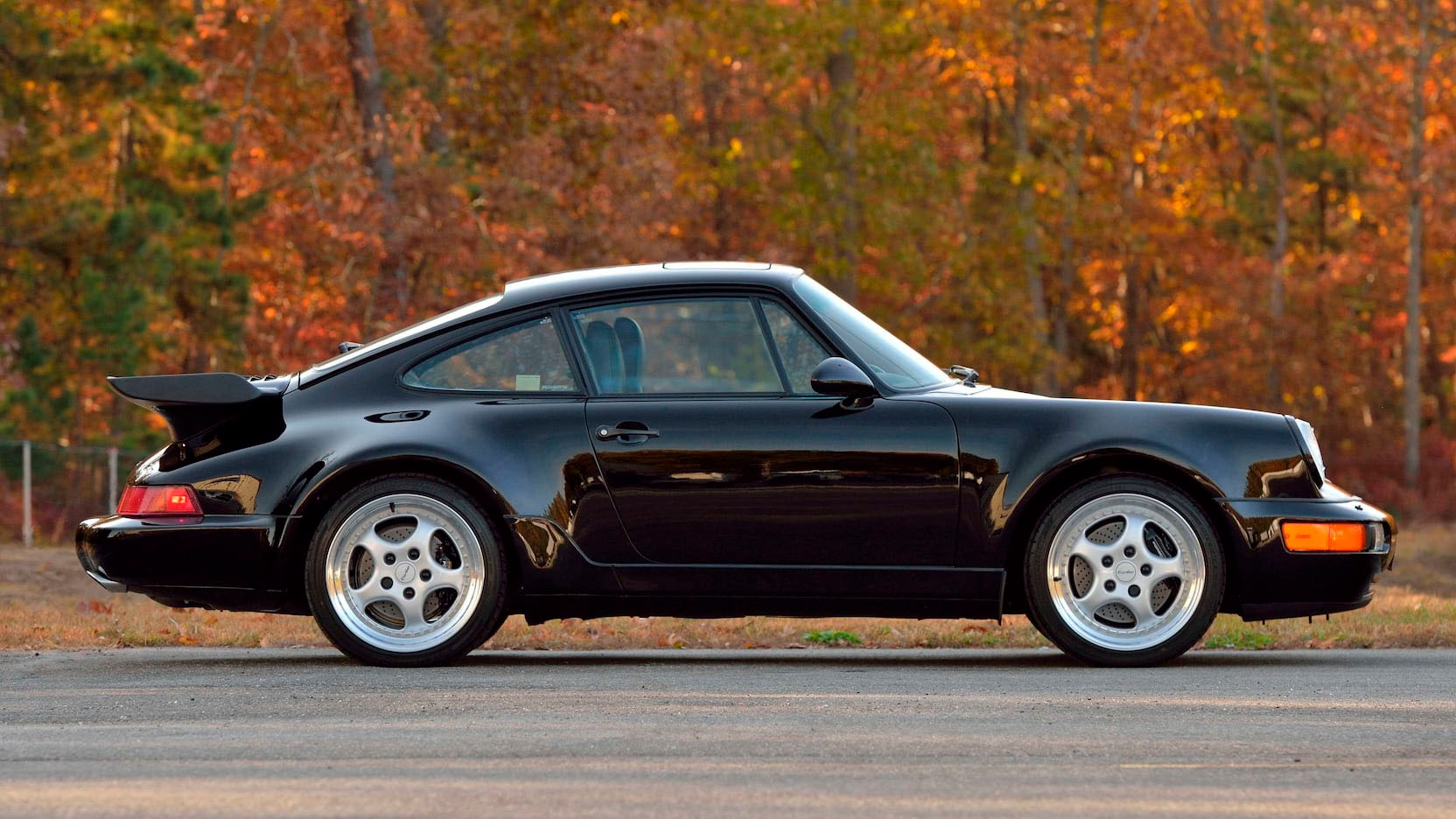 Introduced in France in 1989, the Porsche 911 type 964 was a vast departure from previous 911s, offering better power delivery—especially in the case of the turbo—a refined chassis and suspension, power steering and a host of other improvements. Porsche claimed that something along the lines of 85% of the new type 964 911 was all new. Critics and 911 fans alike all praised the 964 for its vastly improved handling characteristics and more linear acceleration, again, especially in the case of the turbo.  It was a much nimbler car, easier to drive and enjoy, demanding less from its drivers and delivering more in the process. The styling was unmistakably 911, but with a more sophisticated, modern edge.
Nearing the end of its production, by 1994, the 964 911 Turbo was generating 355 HP from its 3.6L flat 6-cylinder engine, sprinting from 0-60 MPH in 4 seconds flat, finishing the quarter-mile in just over 12 seconds and topping out around 175 MPH, according to Porsche. It was without a doubt the perfect ride for two hotshot detectives in Miami investigating the disappearance of confiscated mafia drugs, as depicted in the original "Bad Boys."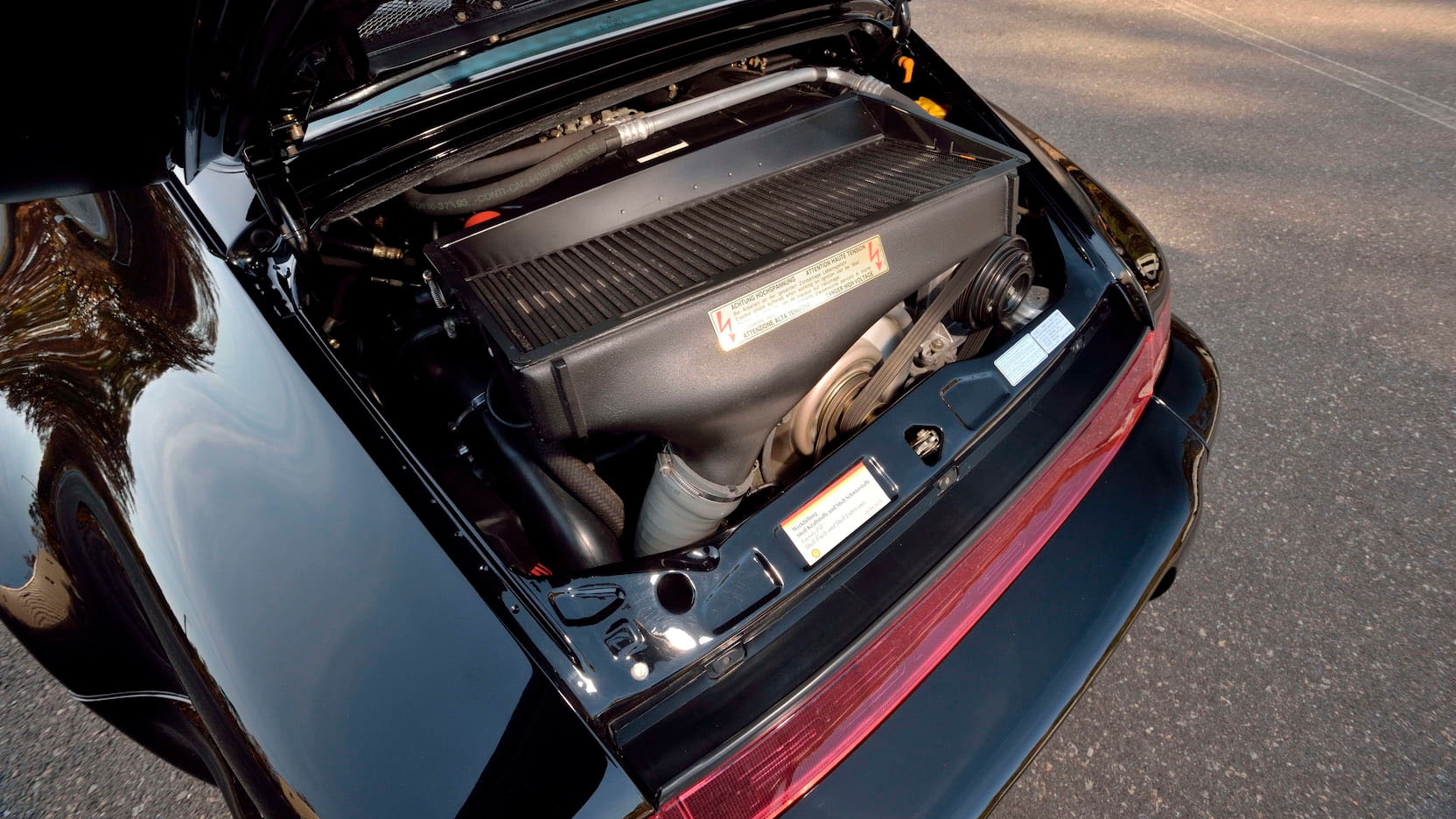 Director Michael Bay is a car guy who fully understands the importance of the right car in the right situation, which is why he chose this 1994 Porsche 964 911 Turbo as the vehicle of choice for the hero detectives in "Bad Boys." Bay was already a car collector, and this was Bay's personal car. Bay once told Car and Driver magazine, "The studio didn't want to rent a car and we didn't have the money to rent one. And Porsche didn't want to support the movie." As such, he turned to his own fleet and picked this 911 to use, the car setting the tone of the film right out of the gate and reasserting itself throughout as a movie character supporting the efforts of Smith and Lawrence.
The movie was originally set to be filmed in New York, but various reasons brought production to Miami, Florida – it's largely been thought that, due to the seasons, Miami was much more inviting from a climate standpoint. But, Miami also offered a number of fantastic backdrops and driving roads along with waterways to allow speedboats to join in the fun. All things considered, there is a serious "Miami Vice" feel to the movie—something that, again, the 911 Turbo fits well into.
One of only 1,427 built, less than 350 were imported to the American market in 1994. Interestingly, too, the 964 911 Turbo is the last rear-wheel-drive Turbo model, with subsequent versions using an all-wheel-drive platform. Despite the older design of rear-wheel drive, the 964 offered superb driving dynamics, as evidenced in the movie where the car delivered chase scenes that honor all the standards, including "Bullitt" and "Ronin." Plenty of fancy camera work and very capable stunt driving were employed to create some fantastic maneuvers that are likely impossible in reality, but the magic takes the audience back to the thrill of it all, turning regular people into car fanatics who just have to have that car. 
Bay's former 964 911 wears VIN 410, and has been verified as having been owned by Bay at the time of shooting "Bad Boys." It was next owned by producer Pat Sandstone, who also worked on "Bad Boys," and later Matthew Drendel, a well-known collector and Porsche fanatic. A quick internet search engine sweep will reveal not only extensive information and discussions about the movie, Bay, Smith and Lawrence, but of the 964 itself, with some interesting threads revealing many people became Porsche fans after seeing the movie. More interesting still, a few threads discuss having lost interest in 911s, though their awareness and excitement for the brand were rekindled after seeing "Bad Boys."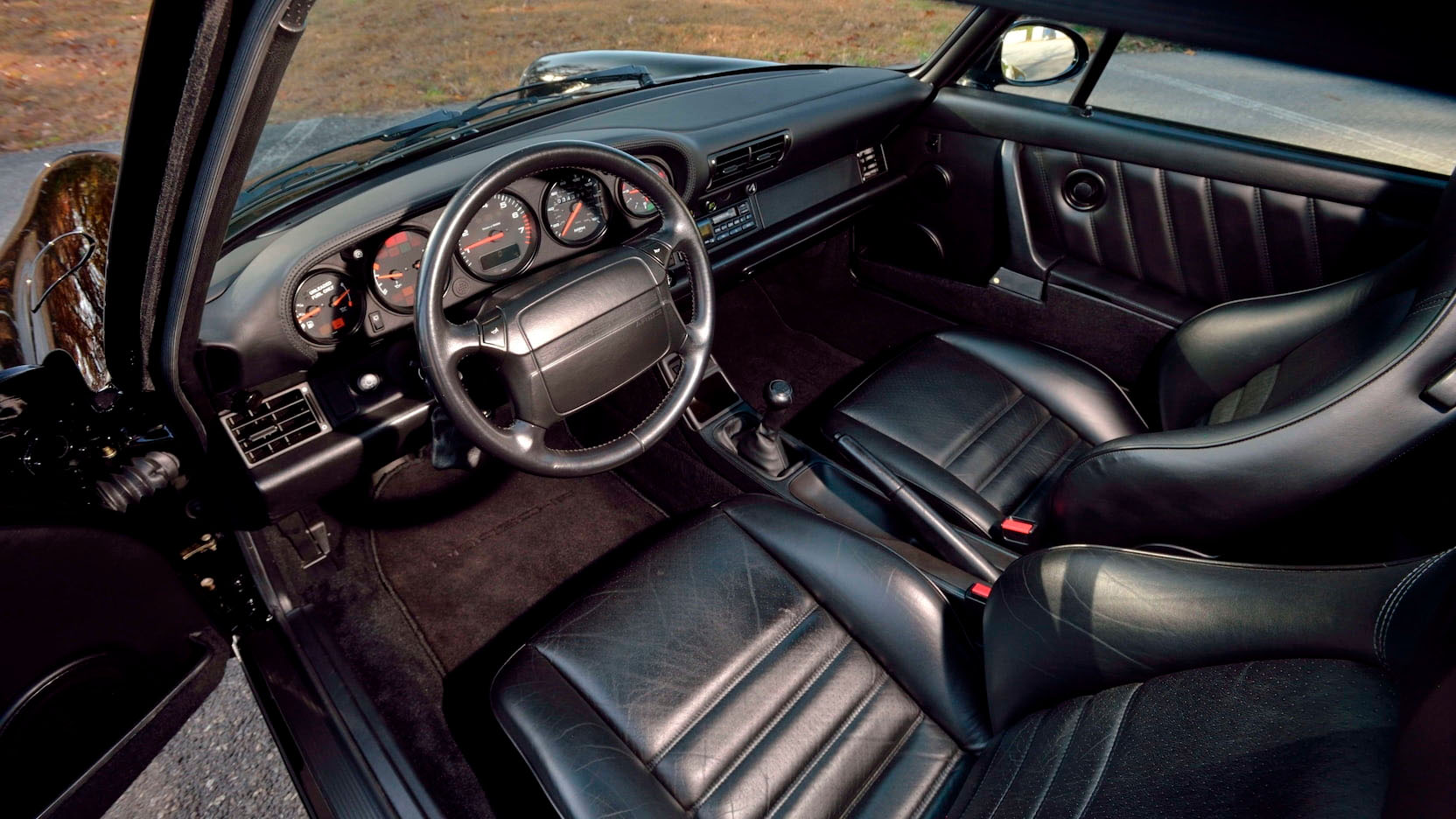 Finished in black with a black leather interior, VIN 410 received restoration work by Body Motion in New Jersey in 2006 and show preparation by Road Scholars in 2020. Featuring the French front license plate seen in the movie reading, "447 DB 75," the rear plate reads "BAD BYS1." Powered by the 3.6L 6-cylinder engine and 5-speed manual transmission, the car is equipped with VDO gauges, air conditioning, an AM/FM/Cassette stereo system, and a sunroof, among other accouterments. Unmistakably 911, the whale tail spoiler and wide rear fender flares drive home the point that this was absolutely one of the world's finest sports cars available at the time, and it still performs like few others today. Speed is scrubbed off courtesy of 4-wheel disc brakes with cross-drilled rotors and black Porsche-branded calipers behind 5-spoke aluminum Speedline wheels. Having covered just 34,396 miles from new, Michael Bay sold the car to Pat Sandstone who sold it to the current owner in 2005. Matthew Drendel bought the car in 2008, and in 2014, the current owner bought the car back from the Drendel Collection.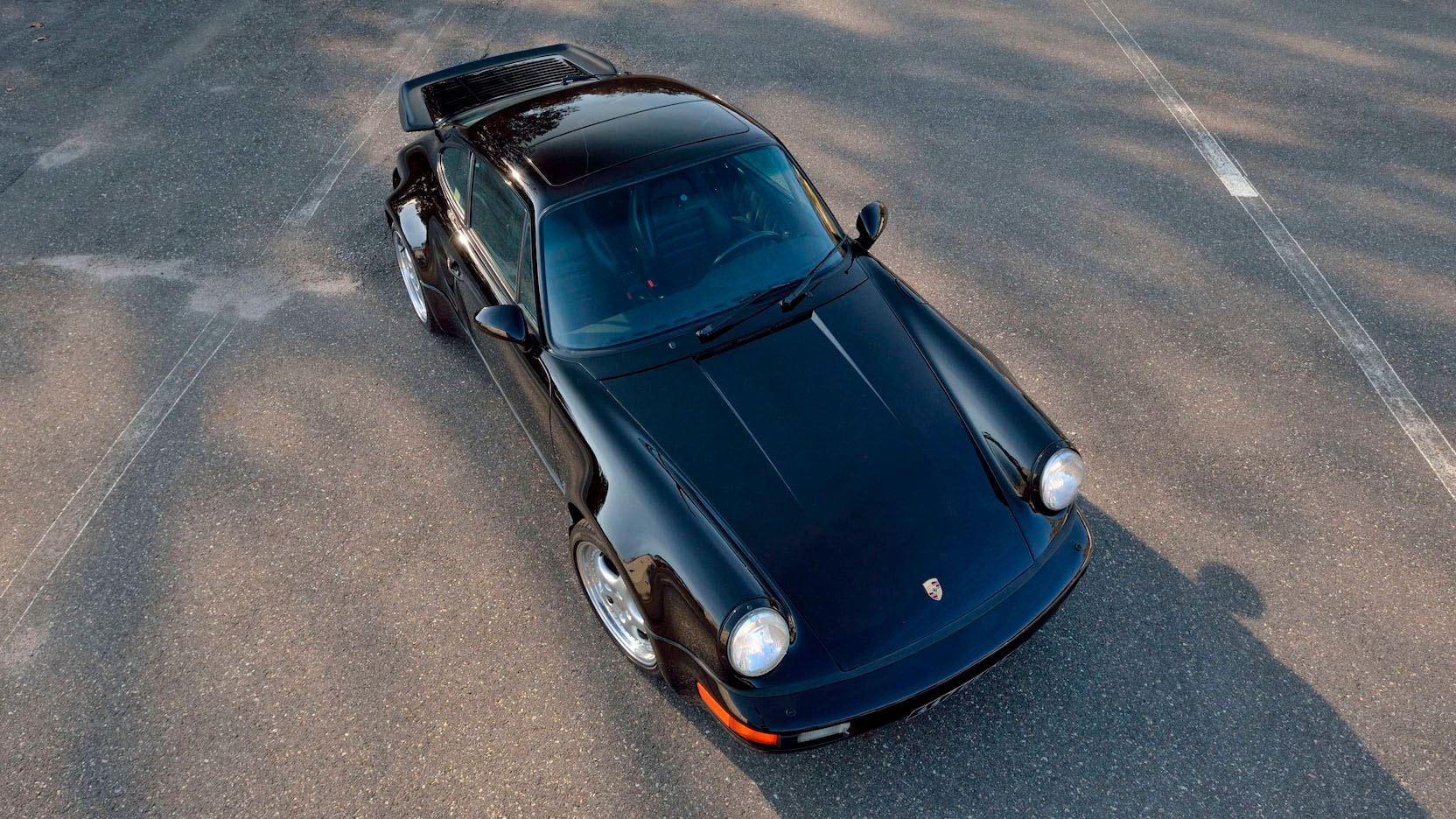 Complete with a Porsche Certificate of Authenticity and a Movie Certificate of Authenticity, the car was a First Place Winner at the 2014 Pinehurst Concours d'Elegance, received a First Place Award at the 2015 French Lick Porsche Parade, earned the Weissach Award, the Zuffenhausen Award, won First Place at the 2016 Jay Peak Concours d'Elegance and claimed yet another First Place at the 2017 Amelia Island Concours Werks Reunion. Just like its co-stars, Smith and Lawrence, the "Bad Boys" Porsche 964 911 Turbo aims to deliver excellence.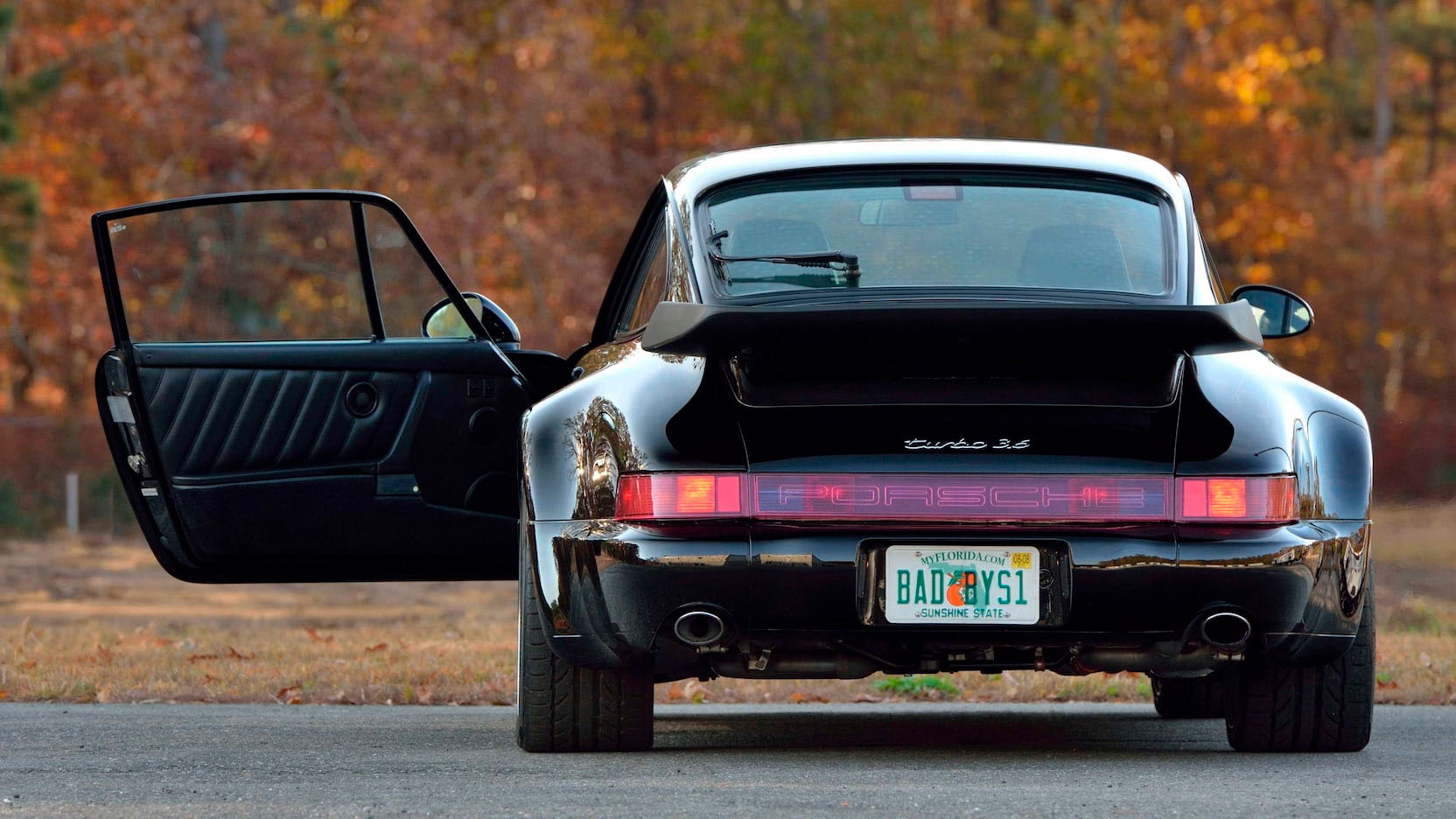 And while this car only ranked 9th on the Mecum Kissimmee auction top ten list, the top spot was taken by a 1965 Shelby GT350R Prototype that sold for $4,070,000, with a runner-up in the form of a 2020 McLaren Speedtail at $3,300,000 and a 1992 Ferrari F40 taking third place, the final price, including the commission of nearly $1,500,000 surely set a record for a 1994 Porsche 911 Turbo as a non-movie car like this, even in perfect, concourse condition, is valued at $275,000 … so the Bad Boys movie heritage boosted the value of this black lady quite a bit.
I don't think the cars from the later Bad Boys movies will do quite as well as this black 1994 Porsche 911 Turbo, for the second movie, Will Smith was driving a grey Ferrari 550 Maranello which also happened to belong to Bay at the time of filming, but there's a trick, in some scenes we see Bay's 550 while in other scenes Will drives a Ferrari 575. For the Bad Boys for Life movie they went back to Porsche, this time it isn't a Turbo, but the Carrera 4S, before you start complaining about it not being the top of the line model, keep in mind the 1994 car came with 355 hp, this newer Carrera 4S pumps out 450 hp, and at the time of filming, Porsche didn't have the Turbo version of that generation yet.