1932 Cadillac Series 370-B V12
In 1930 Cadillac released the 370-A as a complement to their flagship V16 chassis. Both cars shared many of the same components and bodystyles. In many ways the V12 was a scaled down V16 with a four inch shorter hood, smaller front headlights and smaller front horns.
The chassis was similar to the Series 355 and was available with 140, 143 or 152 inch wheelbases.
Amenities on the chassis included vacuum assisted drums
The engine was a 45 degree V12 that was capable of 135 bhp @ 3400 rpm. Twin intake silencers were fitted to reduce engine suction noise.
For 1937 Cadillac updated their 1937 to include several small detail changes.
Auction Sales History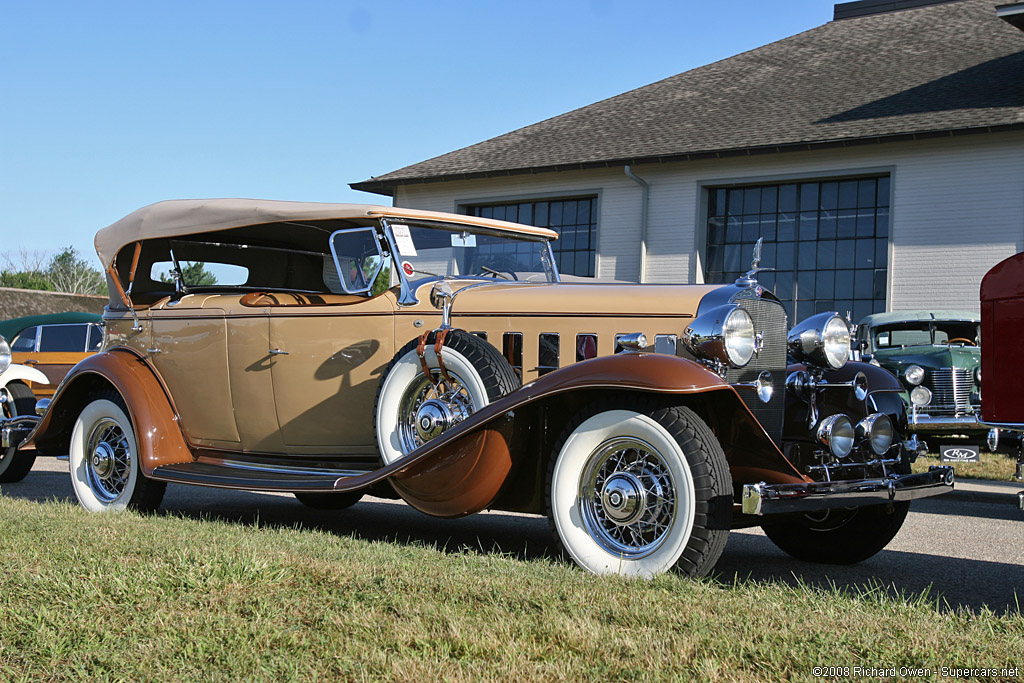 1932 Cadillac 370-B V12 Dual Cowl Sport Phaeton by Fisher 1301674 – sold for $170,500
The V12 example offered here was restored in the 1990s and remains in excellent condition throughout. A Classic Car Club of America Senior car, it received a score of 98 points and was periodically freshened as needed. A particularly desirable Dual Cowl Sport Phaeton example, it benefits from a copy of its original build sheet and a host of desirable features including wind wings, dual side-mounted spare tires with tire-mounted side-view mirrors, wide whitewall tires, dual driving lights, and even a radio, surely one of the earliest such applications.