1940 Cadillac Sixty Special
In 1940, Cadillac slightly updated their whole line including the popular Sixty Special Sedan or Fleetwood Series 40-60S. It was one of Bill Mitchell's masterworks that catapulted Cadillac sales from 1938-41.
Like the earlier cars, this car is distinguished by its lack of running boards, wider and lower overall body, thinner window pillars, and less overall chrome pieces and an integrated rear trunk.
Optional bodies included a Sedan Delivery and a Town Car. All were manufactured by Fleetwood.
See full 1940 Cadillac Sixty Special Gallery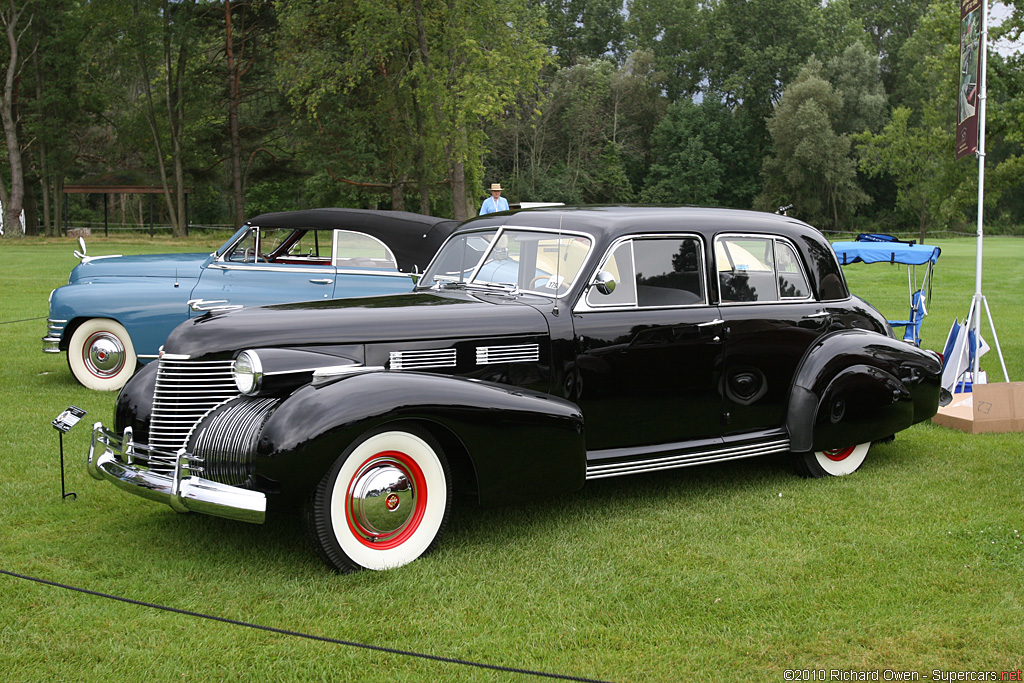 1940 Cadillac Sixty Special Sedan – sold for $22,000
This fine 1940 Cadillac Sixty Special Five-Passenger Sedan was restored approximately ten years ago and remains in excellent condition. Bearing a mild patina the two-tone green paint scheme adds a little extra pizzazz and heightens the styling for which the flagship division of General Motors had become known. Adding to that fashionable look are wide whitewall tires with full hubcaps, driving lights, dual mirrors, a grille guard, overriders and a Fulton visor and traffic light viewer. The enclosed dual front fender-mounted tires as featured on this Sixty Special was the last year any Cadillac model were equipped with side-mounted spares. 
Auction Source:
2008 Meadow Brook Concours