1960 OSCA 750 S
Intended for the Sports 750-class and Sports-850 classes of endurance racing, the OSCA 750 competed successfully against the Lotus 11s, Lotus 17s, Fiat-Abarths, D.B. HBR4s, Moretti 750s and the various Stanguellinis.
Automobili O.S.C.A. first entered a 750 at the 1956 24 Hours of Le Mans and continued to with various successs up until 1960. Alejandro de Tomaso and Colin Davis drove an OSCA Sport 750 TN to 11th overall and a class victory at the 1958 event.
750s were also successful in America. Following the remarkable outright victory of an OSCA MT4 by Stirling Moss and Bill Lloyd at the 1954 12 Hours of Sebring, a 750 placed 12th overall and 1st in its class at the 1960 event as driven by John Bentley and John "Jack" Gordon.
1960 OSCA 750 S Gallery
Auction Sales History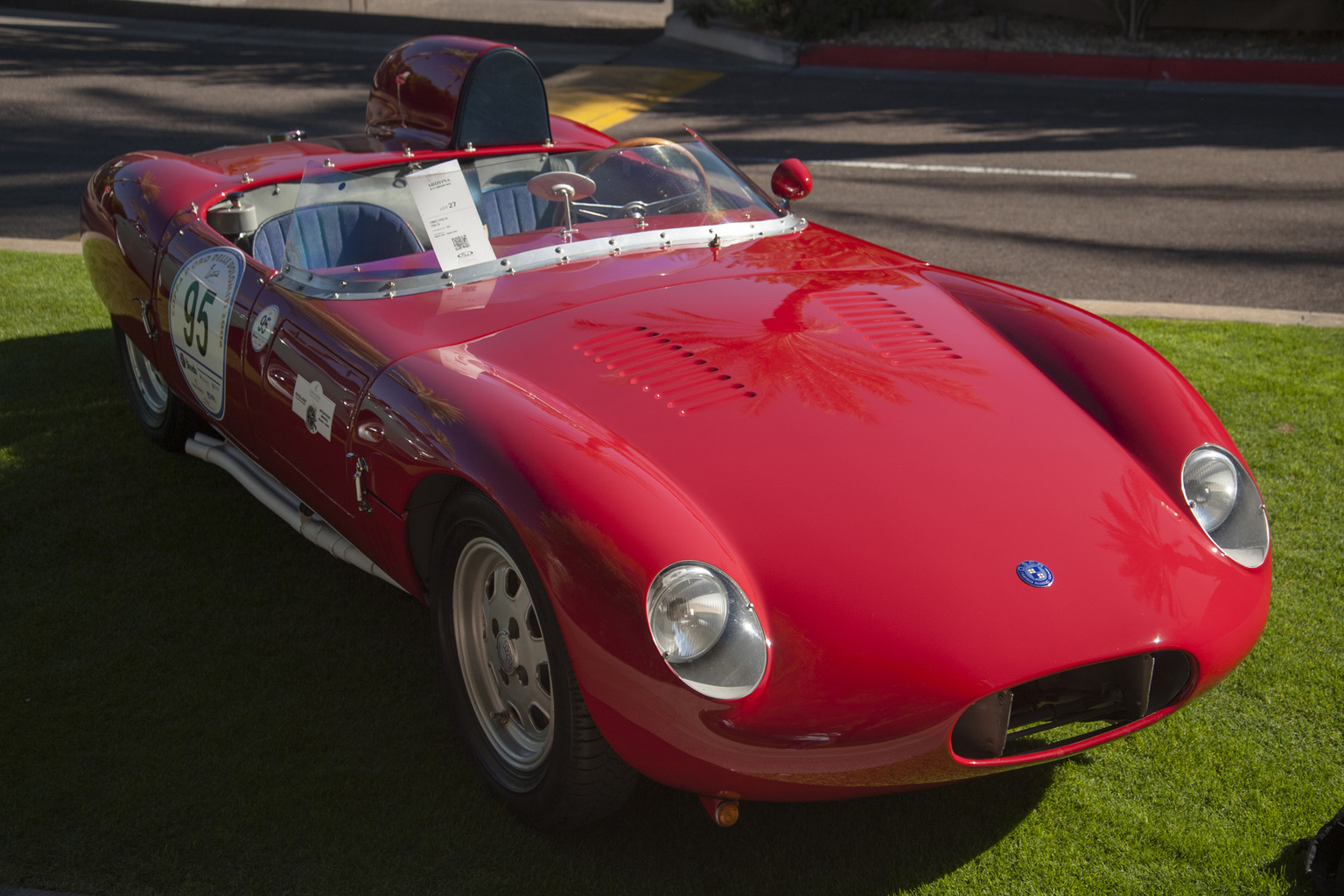 1960 OSCA 750 S 769 – sold for $660,000 One of the most important examples in existence, with highly successful SCCA racing history. The last of eighteen 750 S models constructed. One of four OSCAs with a clamshell body. Winner of the Index of Performance at the 1960 12 Hours of Sebring. Auction Source: 2014 Arizona by RM Auctions