1969 Chevrolet Corvette Stingray ZL1
One of the rarest Corvettes is the C3 Stingray fitted with the all-aluminum ZL1 engine. Only a handful of Vettes originally came equipped with the ZL1, but many racecars were later upgraded to include the ZL1 and produced upwards of 750 bhp.
Like the L88 racing engine, Zora Duntov made the ZL1 available as a regular production option (RPO) but was rarely ordered because of its high price of $3,010 ontop of the $1,032 L88 option. This made the ZL1 option the most expensive engine ever offered by GM. Furthermore, the engine wasn't as thoroughly tested as the L88 which had already proven itself in 1967 by winning at Daytona.
The all-aluminum engine was cast entirely differently than the 427 in³ L88 model, having larger block thickness and increased support webbing. It was developed from the ground up and benefited from the lessons learned with the 283 in³ all-aluminum engine. The first versions were used in 1967/68 by Chaparral for the Can-Am season. Suffering from major leak issues due to the porosity of aluminum, the ZL1 reached final specification in 1968 and was sold in certain Camaros and Corvettes or sold over the counter for about $2000 USD.²
In Detail
| | |
| --- | --- |
| submitted by | anonymous |
| type | Limited Production Car |
| built at | Bowling Green, Kentucky, USA |
Chassis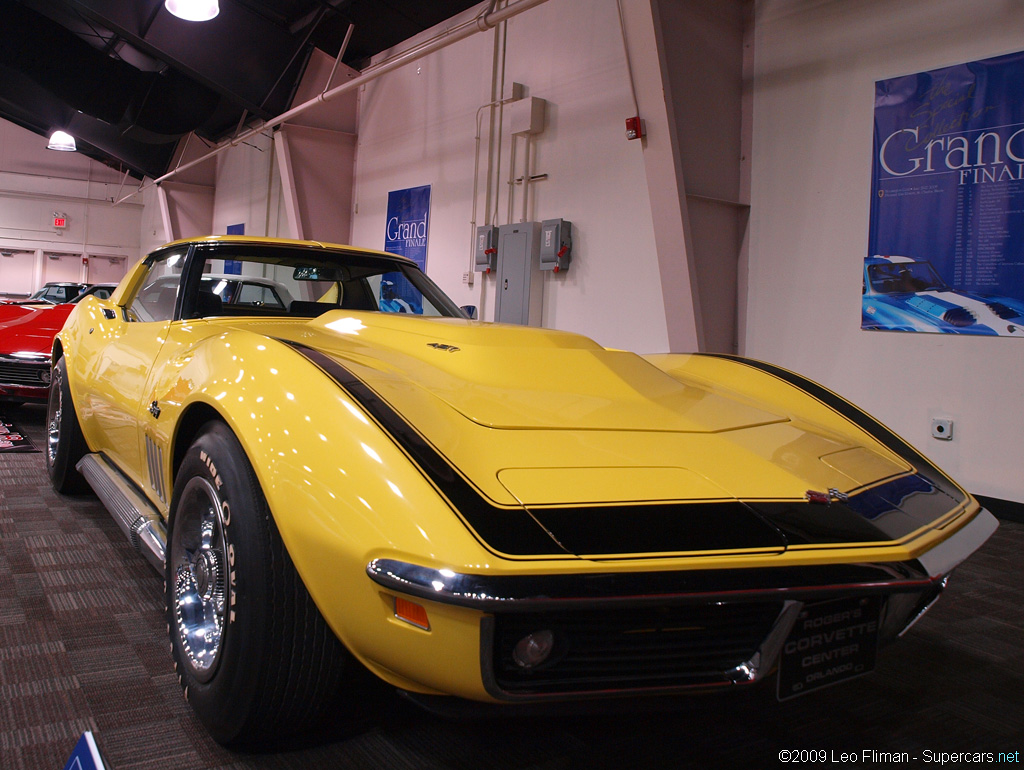 yellow ZL-1-Owned by Roger Judski of Florida, this car is the only one that features black ZL1 stripes and it is the most famous of the three known cars. In the 1980s this car was restored Texas and and eventually auctioned by the state in 1991 for $300,000 USD. Displayed at the 2009 Blooming Gold.
white ZL1-Also ordered with J50 power brakes, J56 heavy Duty Brakes, F41 suspension, K66 Transistor Ignition, G81 Posi Rear Axle, M22 Muncie Four Speed, F70x15 Red Stripe tires, A01 Tinted Glass and Front Louver Trim. It is currently owned by the Kevin Suydam Collection in Washington.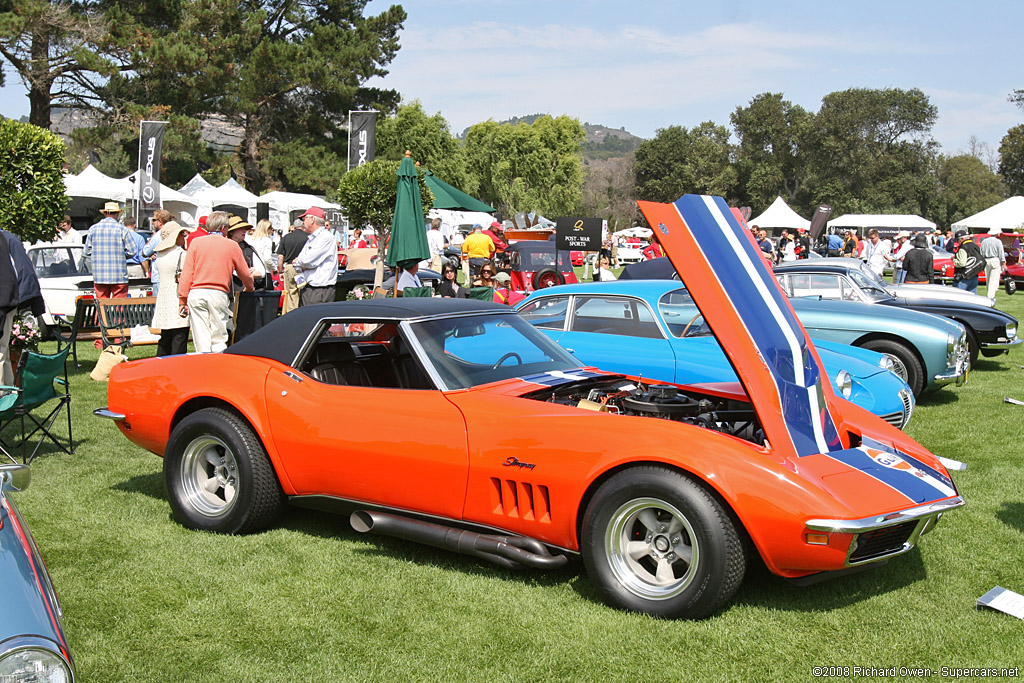 Orange ZL1-Ordered new new by John Maher in 1968 and traded the car for his used L88 roadster. With Gulf Oil sponsorship, the car was delivered with an automatic transmission. Eventually the original engine was replaced by an L88 unit. In 1972 the car was parked an hardly used until 1989 when another new L88 engine was installed. By 2002 John Maher still owned the car, and decided to rebuild the original engine as well as a new ZL1 to stick in the car. In this configuration he still uses it at drag races and slaloms.
Sources & Further Reading
1. '1969 Chevrolet ZL-1 Corvette Stingray' http://www.autofacts.ca.
2. Van Valkenburg, Paul. Chevrolet-Racing. SAE: 2000.