1981 Joest 935/78 'Moby Dick'
In 1976, new FIA regulations for the World Manufacturers Championship saw the introduction of a "Silhouette" formula, which benefited Porsche enormously as their new Porsche 930 Turbo was used as a base upon which to build their formidable flame-breathing, slope-nosed 935. So successful were the "ordinary" bodyshell-equipped factory and customer racing teams in 1976 and 1977 that the factory designed and built three "ultimate" 935s in 1978. They would come to be known within the factory-racing department simply as the "Moby Dick", an allusion to the great white whale of Herman Melville's book.
Norbert Singer, the factory's racing director, had read the FIA's rules very carefully and the resulting "Silhouette" 935/78 drove a coach and horses through the intentions of the sanctioning body's rulebook in order to make the fastest 935 ever. For Moby Dick, Singer used an aluminum tube frame chassis for lightness and then used the big brakes of the 1978 production 935s. The engine was the "standard" 935 flat-six with three-liter displacement, twin turbocharged and intercooled to deliver around 700 horsepower, all driving through an "upside down" gearbox (to aid gear ratio changes and allow the titanium drive shafts to run more parallel to the ground).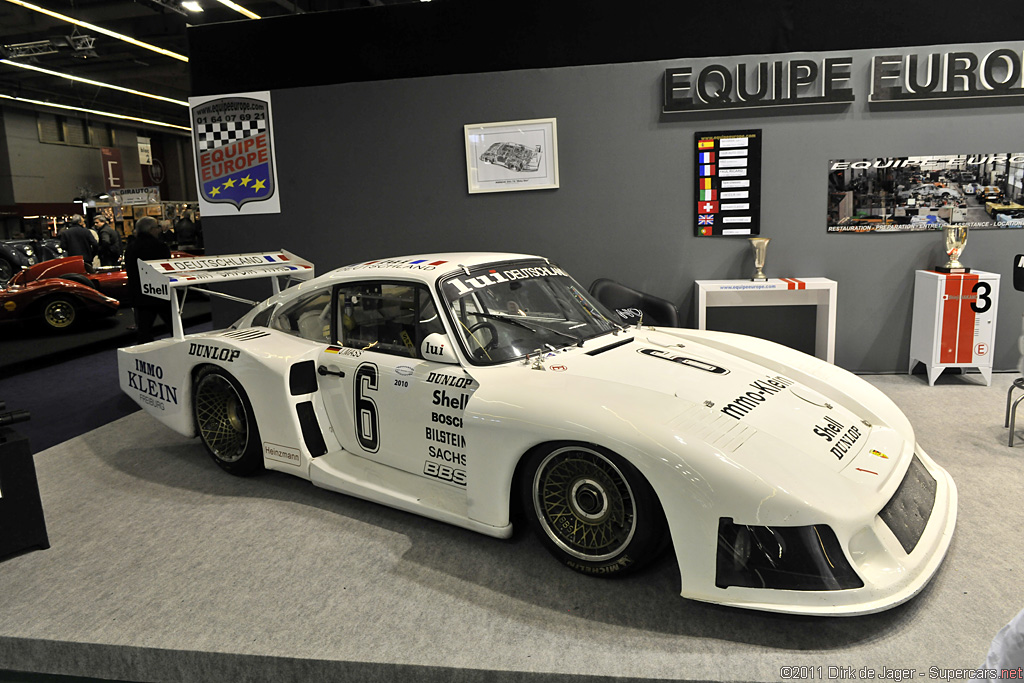 As Moby Dick was primarily designed to win the Le Mans 24 Hour race, it had an incredibly elongated nose and tail bodywork fitted. When the FIA inspectors saw Moby Dick, they were stunned that Singer could have been so inventive and ingenious with their rules. They did force him to remove the outer covers to the doors that made the whole side of the car one complete line, but that was as far as their protests went. Moby Dick went to the Silverstone 6 Hours in May 1978 as a warm-up for Le Mans and simply blew away the opposition, finishing seven laps ahead of the second placed "customer" 935. At Le Mans, it all went wrong, the car suffering from an oil leak which forced Singer and his team to instruct the drivers, Manfred Schurti and Rolf Stommelen, to slow down, which they did, and finished in 8th place.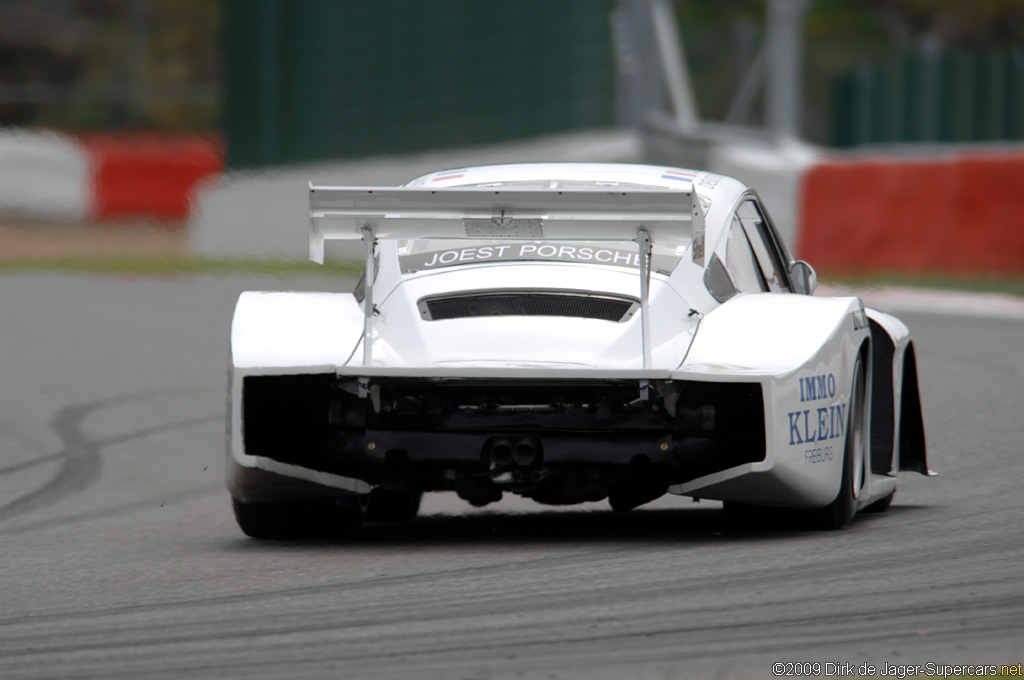 In practice, Moby Dick had recorded 222 miles per hour down the Mulsanne straight! Back at the factory, an engine strip-down showed the oil leak to have been minor and that the 935/78 could have been driven flat out to win. Despite this, Moby made no further appearances, being relegated to the Porsche museum.
That was until Reinhold Joest, who headed one of Porsche's best customer race teams, asked Porsche to lend him the drawings so he could manufacture two 935/78s in his shop, with the goal of contesting the German National Championship.
In Detail
| | |
| --- | --- |
| type | Racing Car |
| production | 2 |
| engine | Flat-6 |
| position | Rear, Longitudinal |
| aspiration | Twin KKK Turbochargers |
| valvetrain | Gear-Driven DOHC, 4 Valves per Cyl |
| fuel feed | Bosch Mechanical Injection |
| displacement | 3211 cc / 195.95 in³ |
| compression | 7.0:1 |
| power | 596.6 kw / 800 bhp @ 8200 rpm |
| specific output | 249.14 bhp per litre |
| bhp/weight | 780.49 bhp per tonne |
| body / frame | plastic Body over Tubular Space Frame |
| f suspension | Wishbones w/Coil Springs |
| curb weight | 1025 kg / 2260 lbs |
| wheelbase | 2279 mm / 89.7 in |
| length | 4890 mm / 192.5 in |
| width | 1990 mm / 78.3 in |
| height | 1200 mm / 47.2 in |
| transmission | Typ 930/50 4-Speed Manual |
| tran clutch | Sachs |
| top speed | ~365 kph / 226.66 mph |
Auction Sales History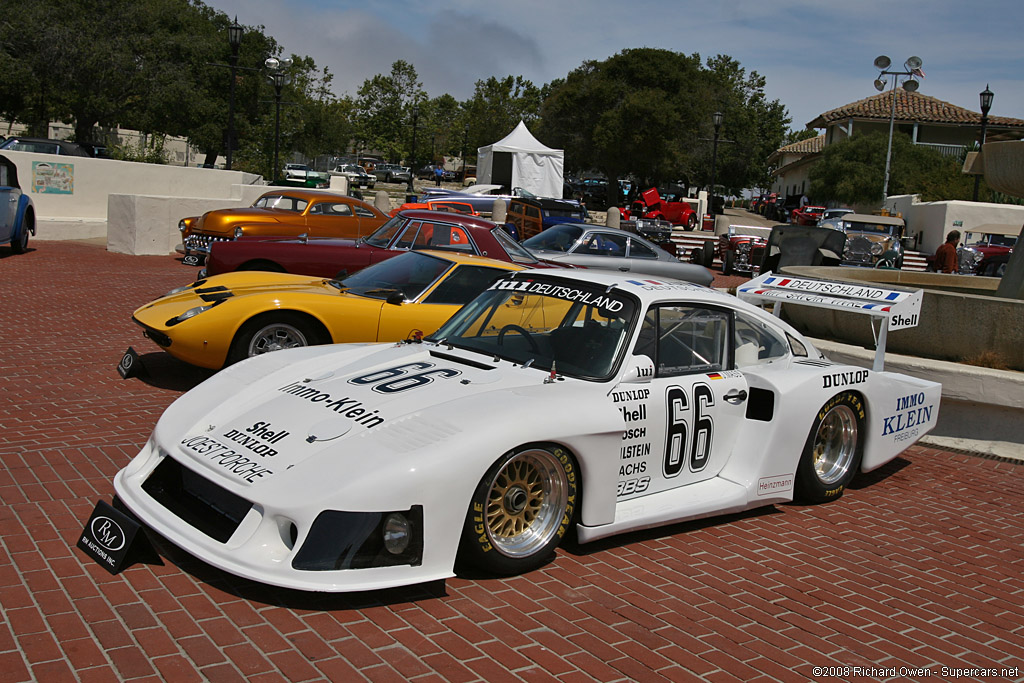 1981 Joest 935/78 Moby Dick 935.81.JR.001 – sold for $550,000 A previous enthusiast owner of Moby Dick had the specialists of Hudson Historics regularly maintain and keep the Porsche in race-ready condition. It has benefited from a cosmetic restoration as well as received an extensive mechanical service. Extremely light, with great power from its twin-turbocharged engine, and with bodywork allowing extraordinary top speeds, Moby Dick is an awesome example of a true thoroughbred, with a great provenance in both Europe and America to boot. Indeed, it is eligible as a vintage racer in both the HSR series on the East coast and at Monterey in the Group 4 category.  Auction Source: 2008 Monterey Preview