I still remember watching a movie called 'Rising Sun', where one of the lead characters was driving a red Vector W8, I absolutely loved it, and at that time didn't know too much about that car, so I researched it, turns out this futuristic-looking car was the brainchild of Gerald Wiegert, who founded Vector Aeromotive Corporation and built 17 customer cars of his Vector W8 between 1989 and 1993.
Powered by a 6.0-Liter Rodeck twin-turbocharged (Garrett) V8 engine coupled to a GM 3-Speed Turbo-Hydramatic gearbox, the 625hp at 8 psi could be raised to 1,400 hp with a dial in the interior that set the psi at 14 … the prototype reached a top speed of 242 mph (389 km/h) on the Bonneville Salt Flats … and that was in the Eighties!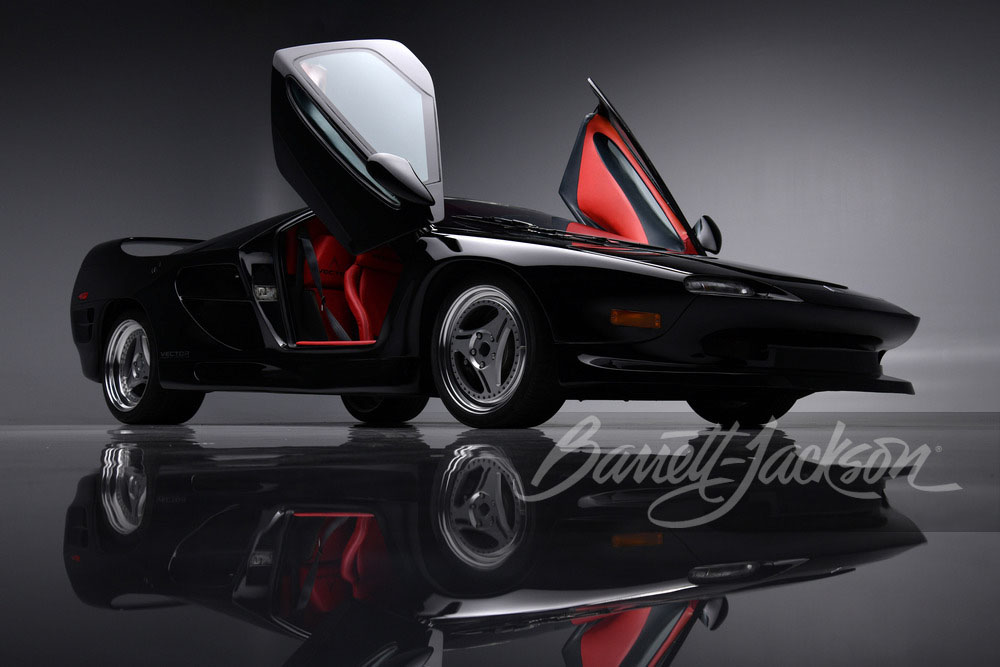 Vector Aeromotive Corporation went into receivership in 1993 but emerged as Vector Motors Corporation in 1995, complete with a new car, the Vector M12, and here is where things get interesting in history. The Vector W8 used the W from Wiegert's own name, and the 8 for the V8 engine, but by 1995 Gerald Wiegert no longer owned Vector Motors, a group called Megatech, from Indonesia, took over, they even moved the entire operation from Wilmington, California to Green Cove Springs, Florida, where Megatech also housed the US branch of Automobili Lamborghini SpA.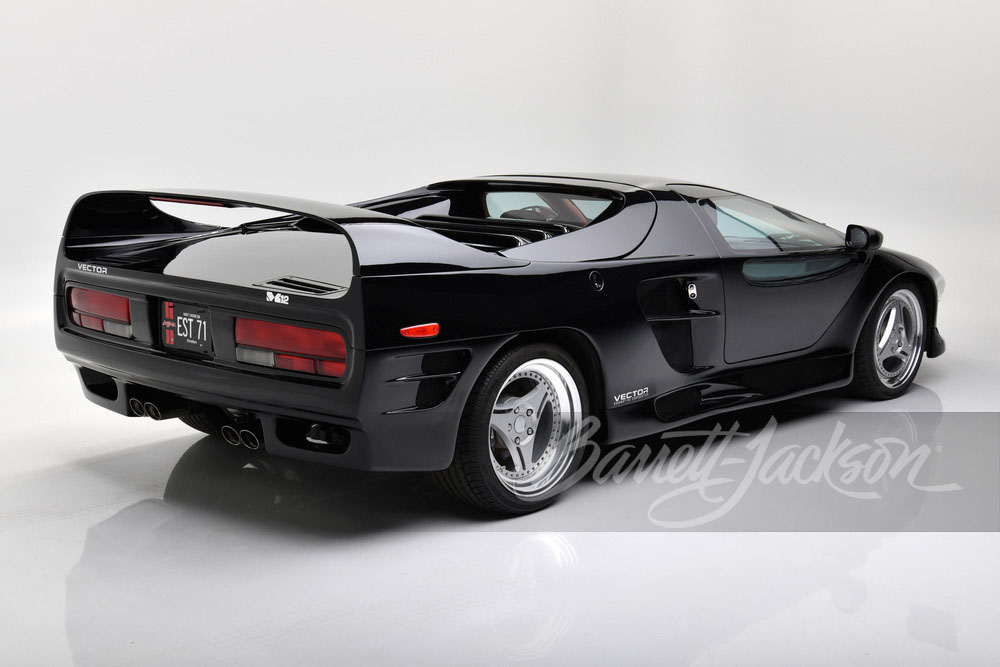 So the M12 name comes from Megatech and the fact there's a V12 engine behind the occupants, severing the connection with Gerald Wiegert, and that massive V12 was sourced from none other than Lamborghini! That's right, the Vector M12 came with a Lamborghini Diablo engine, which shouldn't be a big surprise, because at that time Megatech also owned Automobili Lamborghini SpA, they bought the Italian supercar company from Chrysler in 1994, only to sell to Audi AG in July of 1998, who still own it today.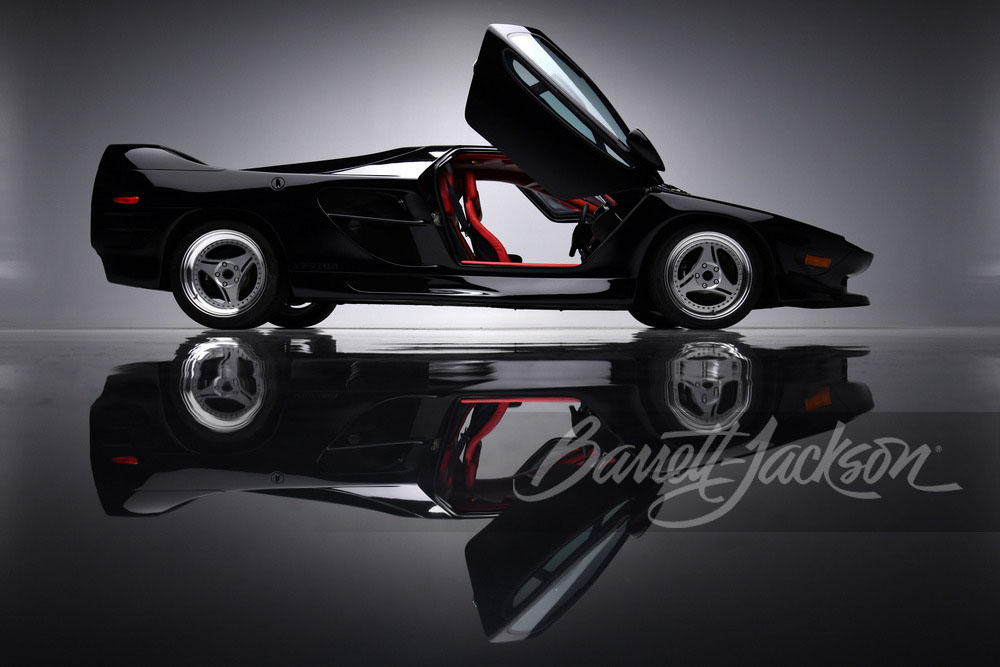 The Vector M12 was a redesign by Peter Stevens of the Vector AWX-3, and used mainly Lamborghini Diablo sourced mechanics, most importantly the V12 engine, 5,707cc with 492hp and 576 Nm of torque, which was the Diablo VT unit, not the more powerful Diablo SE30 or Diablo SV engine, still the Vector M12 could reach a top speed of 304 km/h (189 mph) with an acceleration from 0 to 60 mph in 4.8 seconds, for comparison, the 1994 Diablo VT would reach 328 km/h (204 Mph) and get to 100 km/h in 4.09 seconds.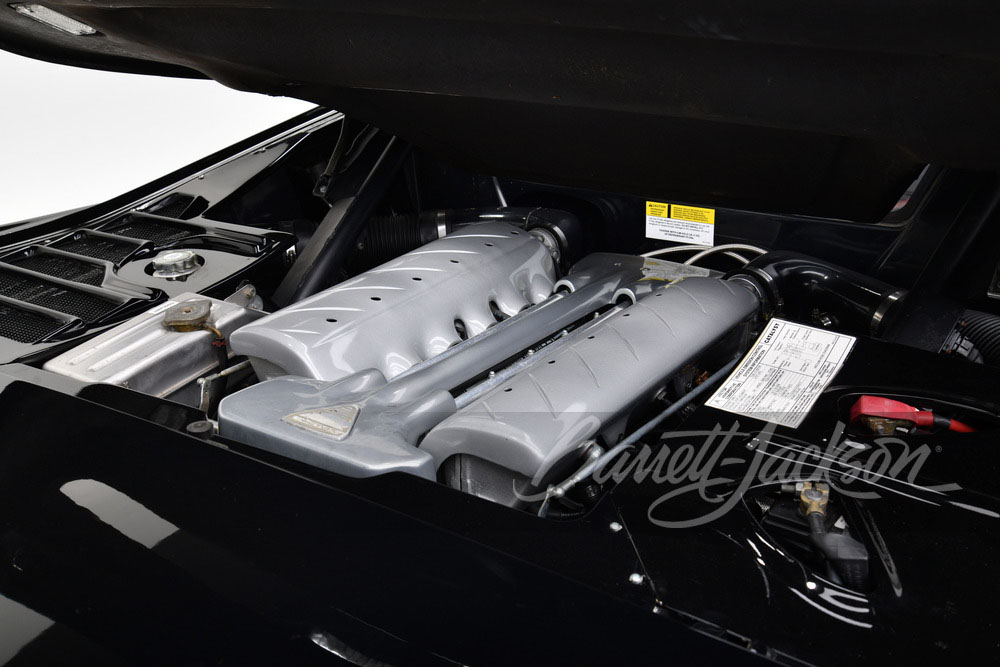 It seems Megatech managed to ship several Diablo engines from Italy between 1995 and 1998 before they sold the company to Audi AG, so they made three pre-production prototypes for development and preparation for a production run of 14 customer cars, the car coming up for auction later this month seems to be #12 of only 14 ever made, being a 1999 model is was built when Megatech didn't own Lamborghini anymore, so their source for V12 engines dried up and production of the Vector M12 would be halted shortly after this black on red unit was finished.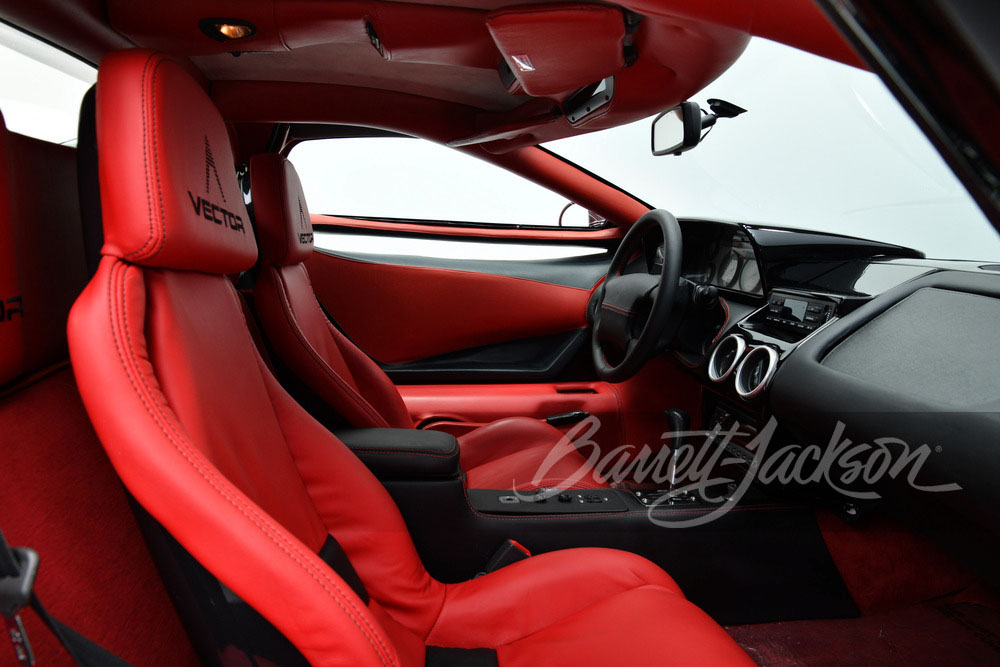 The current owner of Vector M12 chassis #1V9MB1224X1048010 states this car was ordered by none other than the Prince of Brunei, who we all know has a vast car collection, finished in an intimidating black paint combined with a bright red leather interior, it is unclear if the car was ever delivered to Brunei, but today this rare supercar is located in the United States, in late 2019 Scuderia Automotive Service performed an engine-out service on the V12, complete with an upgraded ceramic flywheel.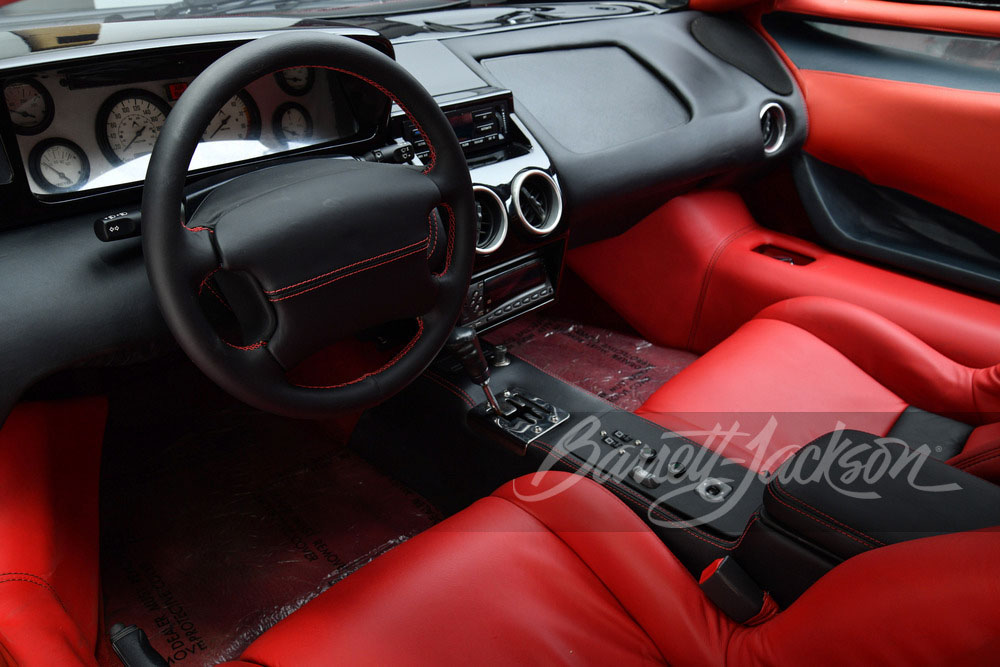 The listing also mentions the interior was modified to offer more room for a taller driver and passenger, while they added a more Italian supercar-style look-and-feel while still retaining the original layout and design, and while not original anymore, it does look amazing nonetheless.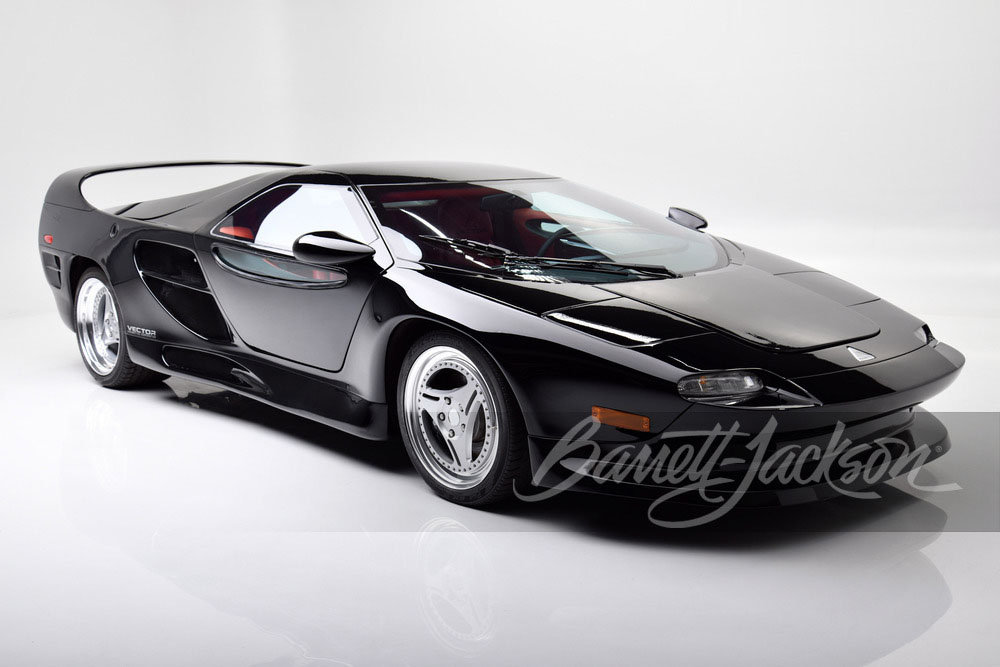 With only 14 Vector M12 ever made, and the fact they rarely change hands on the open market, chances are this black US-made supercar from the late Nineties will not go cheap, if you are interested in adding this rare car to your collection, make sure to follow the Barrett-Jackson auction.