2004 CRC Corvette '62
Classic Reflections Coachworks have earned an excellent reputation for employing only the best materials and talent in their 1962 C5 conversions. The computer-designed CRC body is made from SPRINT CBS, a unique composite material used by Aston Martin, Mercedes-McLaren SLR and other high-end manufacturers.
The material is a balance of carbon fiber and e-glass layers placed on either side of a pre-cast, pre-catalyzed resin film. After a high temperature cure, the parts are treated with a special Spies-Hecker paint system which has been specially developed for use on this material. The surfacing material and paint system virtually eliminate any pattern bleed-through on the outer surface.
The CRC conversion is more than replacing and bolting on a few panels on a stock C5. Every panel on the C5 is replaced with a computer engineered, vacuum formed Carbon Balance part. Each individual part is made without seams to prevent printing on the outer surface. The rear section of the car is permanently attached to the C5 frame and all other parts are attached using removable fasteners. The car was designed to use factory stock parts (hinges, wiring, interior appointments). The bumpers and most of the chrome trim are manufactured specifically for Classic Reflection Coachworks.
The first "retro '62" took six years and over 5000 hours to make the modifications and complete the car. A stock '62 body was used to fit over the '93 chassis, which had to be lengthened to properly align the 1962 body. Engineering and construction on the full front tilt took a year to complete. The car became a show favorite throughout the Northwest and won many awards as well as second looks.
In 1994 the first prototype was started on a C4 Corvette. The concept was very unique and many inquiries came in on how to purchase this car. This interest sparked a parallel project, which started with a C5 Corvette and several months of hand shaping the new design. Inspired by the classic '62 Corvette, Doug's new design took advantage of the larger C5 platform. He chose to use computers in the design process to ensure precision of the body panels and the ability to repeat the same exact structure each time. Resolutions (now REALADI), an organization within Boeing Phantom Works, was hired to scan the design and convert it to a 3D CAD program (3-dimensional computer aided design) using reverse engineering technology. This same technology is used in the airplane designs and the NASA Space Shuttle program.
See full 2004 CRC Corvette '62 Gallery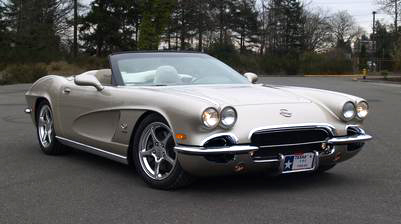 In Detail
| | |
| --- | --- |
| submitted by | anonymous |
| type | Professionally Tuned Car |
| released at | 2003 SEMA |
| body / frame | Composite Panels over C5 Donor Car |
Auction Sales History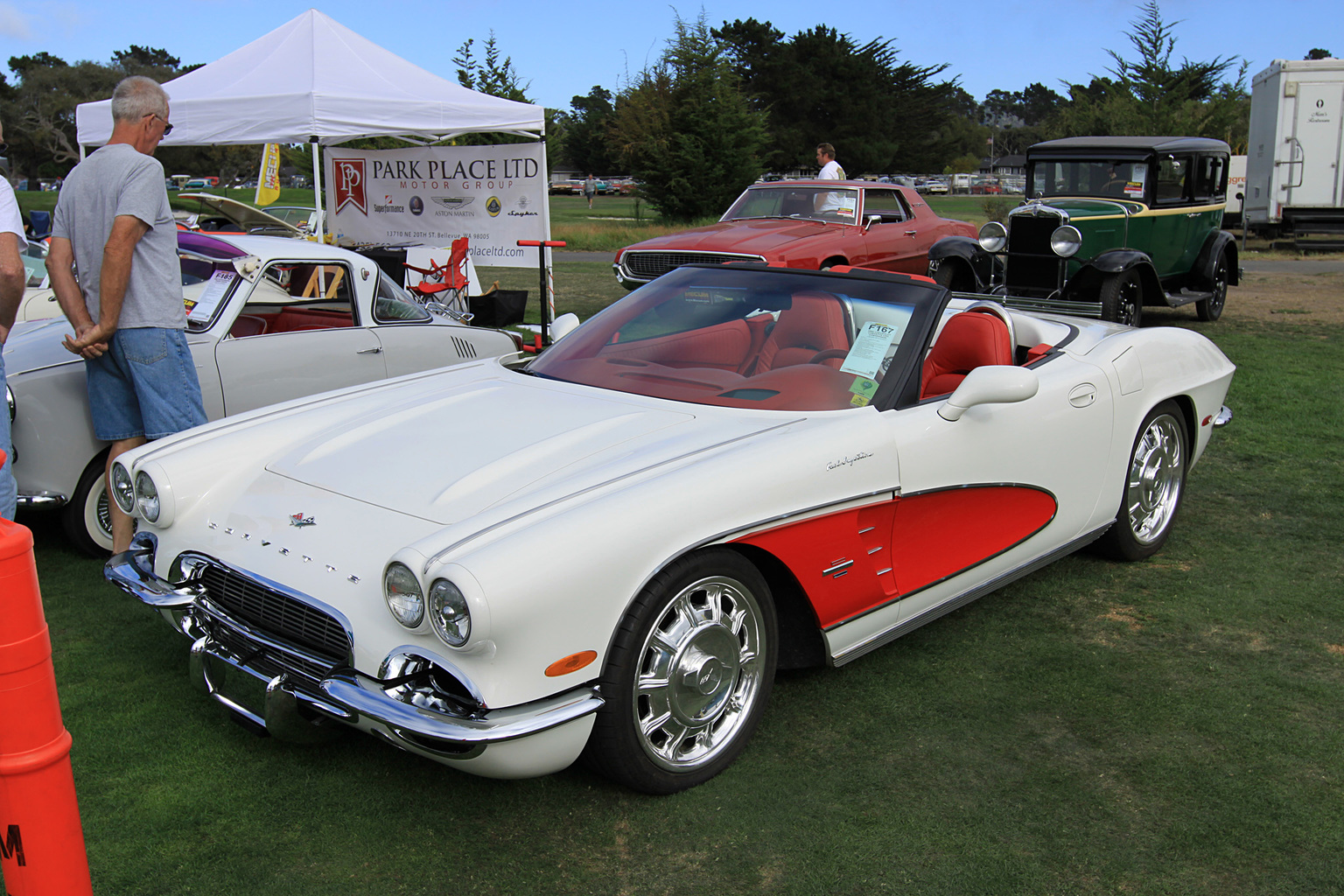 2000 Chevrolet Corvette CRC Conversion – sold for $76,000
Designed and built by Classic Reflection Coachworks of Washington. Started as a 2000 Corvette Convertible and converted to look like a 1962. 22,520 actual miles. $140,000 invested with only 1,800 miles since build. Carbon fiber composite body. 405 HP generation III 2004 Z06 engine. 6-speed manual transmission. Stage III Spec racing clutch. Z06 calipers and Baer rotors. 4.11 rear differential. EVOD one-piece 19″ alloy wheels. Special DuPont surfacing system. Featured in Hot Rod magazine July 2007. Documentation of transformation.