2005 Kleemann S50 S3
Kleemann has developed a new programme of aerodynamic enhancement parts for the Mercedes-Benz S-Class. The redesigned exterior transforms the S-Class from an understated luxury cruiser into a forceful looking sports saloon.
The deep front spoiler features a big "mouth" split into two sections with integrated fog lights on each side – absolutely Kleemann. The rear skirt with its built in diffuser panel, and trapezoid rear mufflers is another recognizable Kleemann characteristic.
Wide side skirts complete the stylish design and the S-Class has got a sporty, ground hugging appearance emphasized by the EBL Module lowering the body up to 35 mm. The EBL module is avalible for both ABC and AirMatic suspensions.
Power to match the looks – Brand new V8-Kompressor under development.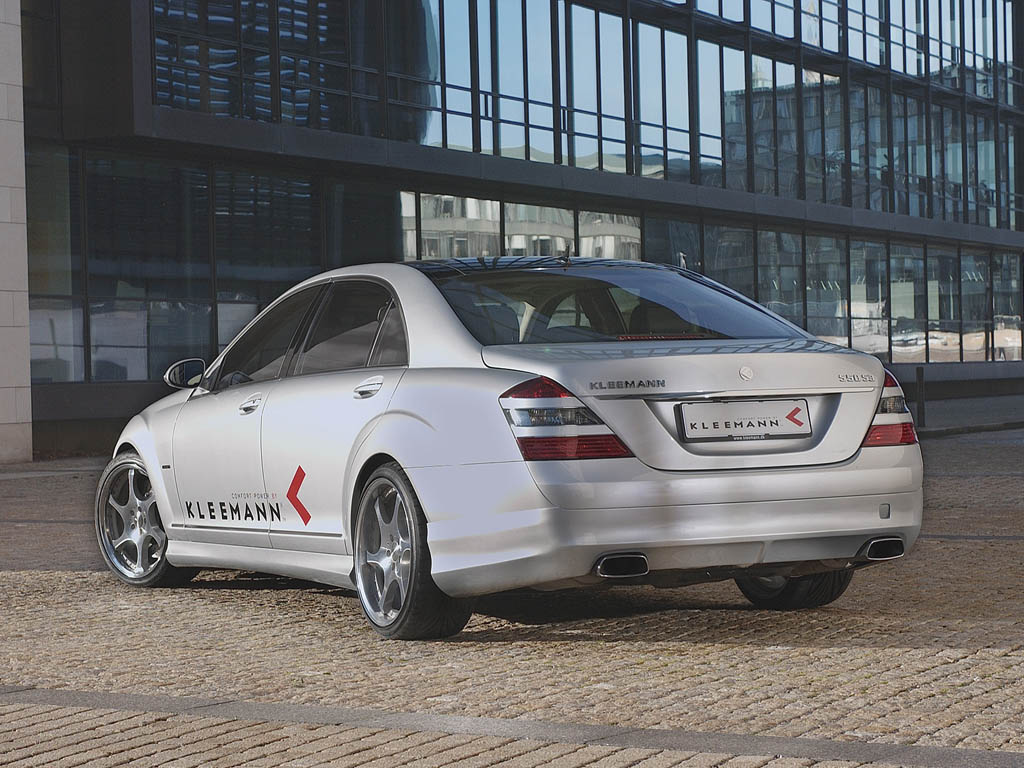 To match the muscular and sporty looks of the car, a new engine modification package has been developed: A reprogramming of the ECU, high-flow air filters, tubular exhaust Headers and a complete exhaust system increases power output by 40 Hp and 40 Nm. For both the V6-powered S350 and the V8-powered S500 an all new Kompressor System is under development, and will be introduced to the market in Q1 2006.
Enhanced grip – Superb brakes
Fitted with the largest KB8 High Performance Brake system, the S50 features 380 x 34 mm vented and cross-drilled two-piece brake discs with eight piston forged calipers on the front axle. Rear brakes are 345 x 32 mm vented and cross-drilled two-piece brake discs with four piston forged calipers. All Kleemann brake systems come with separate left and right discs.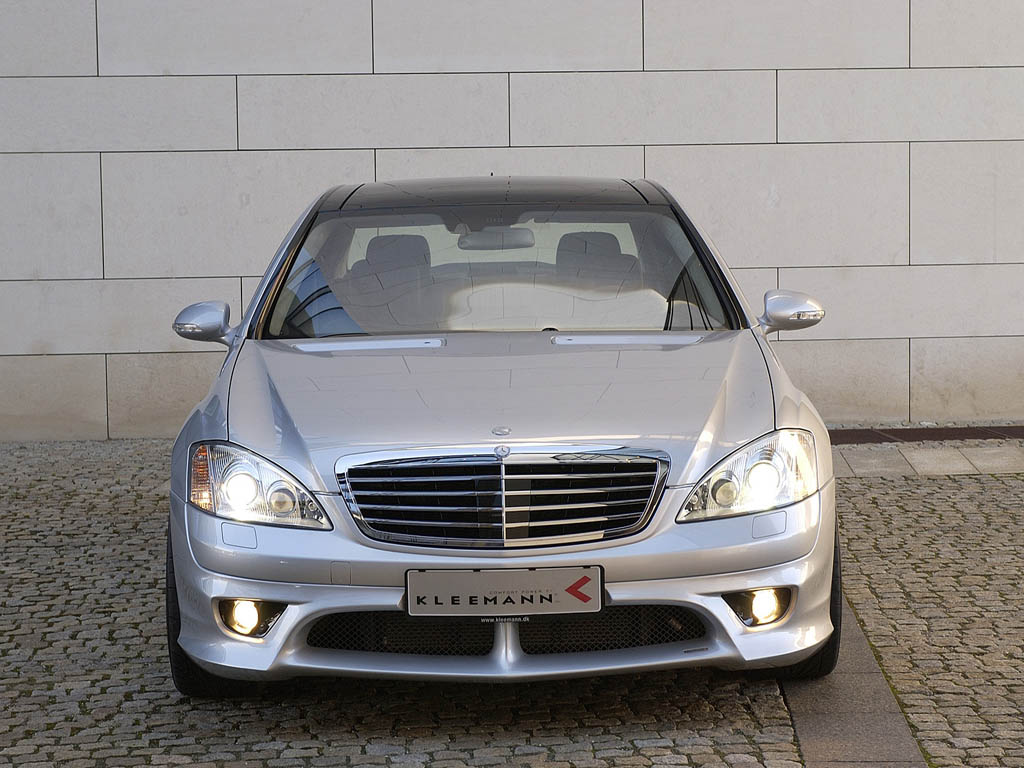 The massive brake callipers of the KB8 system are fitted behind the well known TS-6 alloys. Tires in sizes 275/30-ZR20 and 255/35-ZR20 ensure outstanding grip, and when fitted with the Kleemann LSD on the rear differential, optimum traction can be maintained even while cornering at high speeds.
In Detail
| | |
| --- | --- |
| engine | V8 |
| displacement | 5462 cc / 333.3 in³ |
| power | 320.7 kw / 430 bhp @ 5800 rpm |
| specific output | 78.73 bhp per litre |
| torque | 570 nm / 420.4 ft lbs @ 2000 rpm |
| driven wheels | RWD w/LSD |
| front tires | 255/35-ZR20 |
| rear tires | 275/30-ZR20 |
| front brakes | KB8 Discs |
| f brake size | x 380 mm / x 15.0 in |
| rear brakes | KB8 Discs |
| r brake size | x 345 mm / x 13.6 in |
| transmission | 7-Speed Auto |
| gear ratios | :1 |
| top speed | ~290 kph / 180.2 mph |
| 0 – 60 mph | ~4.9 seconds |