2006 GReddy Civic SiR
November 1, 2005, Las Vegas – GReddy Performance Products is a leader in high-performance turbocharging, and this 2006 Civic Si is no exception.
Featuring a prototype T517Z bolt-on turbo kit, it uses a stainless steel exhaust manifold and GReddy's e-Manage engine management system. A prototype Type 31V front mounted intercooler kit keeps the charge temperatures down, and an EVO2 cat-back exhaust system reduces backpressure.
The system also includes GReddy's Profec B-Spec 2 boost controller, Type RS blow-off valve, iridium Tune spark plugs and a full auto turbo timer. The suspension is lowered with a Tein EDFC SS coilover system, and the exterior is enhanced with a Honda Factory Performance aero kit, Volk Racing GT-V wheels and Toyo RA-1 tires.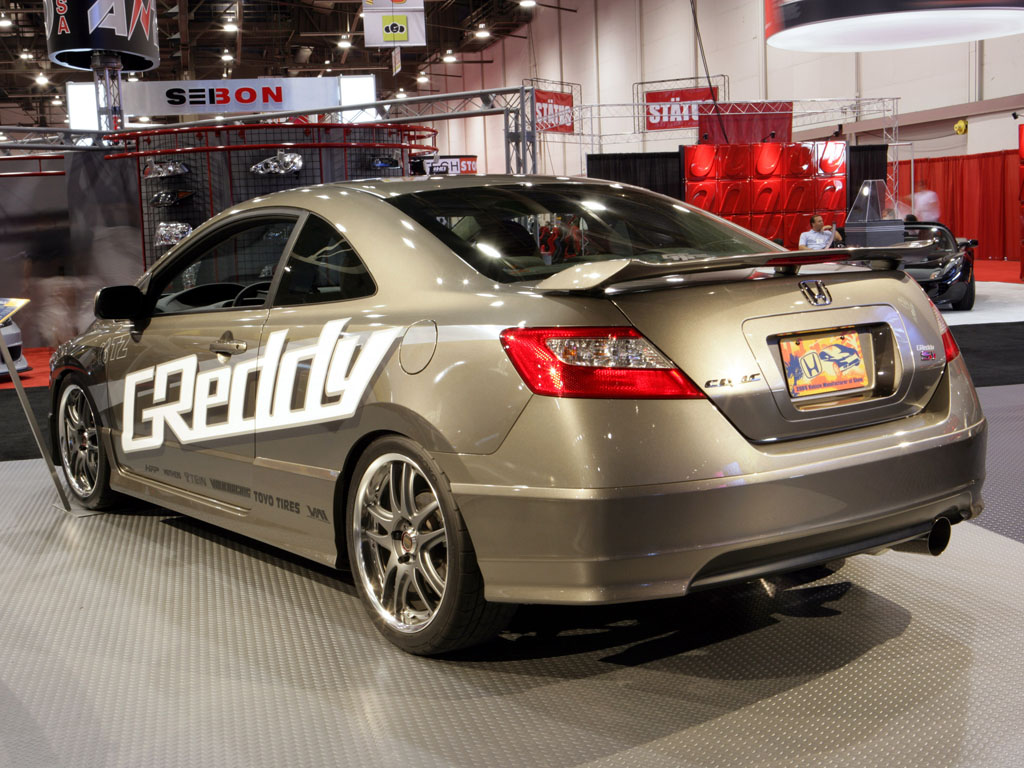 In Detail
engine
Inline-4 w/
aspiration
GReddy Prototype T517Z Turbo
valvetrain
4 Valves per Cyl w/i-VTEC