2007 Koenigsegg CCXR Edition
Nov 26, 2007 –
Koenigsegg
have released an upgraded version of their fastest car called the CCXR Special Edition. The standard model debuted earlier this year at the Geneva Auto Show and this new Special Edition improves upon its theme. It has the same 1018 horsepower engine, but with an upgraded body and interior.
The most obvious change is a contoured rear wing which is permanently fixed by long stantions. This was probably motivated by Top Gear and Jeremy Clarkson who requested a larger wing to steady the car during its second visit at the show. Beyond the wing, only detail changes such as uncovered headlights, color-coded carbon fiber and new suede seats are fitted.
Underneath the skin, the CCXR remains largely unchanged, but we now know that the Bio Fuel V8 produces 1018 bhp @ 7200 rpm which is good for 250 mph and 0-60 in 2.9 seconds.
Pricing is 1 500 000 EUR.
Koenigsegg CCXR Edition PRESS RELEASE
Koenigsegg Edition cars. Due to request from certain Koenigsegg Clients and Customers, Koenigsegg has created a Limited Edition version of it's sought after cars. The Koenigsegg Edition comes in two limited versions, the CCX and CCXR models.
It features a 5.0L twin supercharged Koenigsegg engine, together with many other unique features. The car is more track biased compared to the standard models, as it has stiffer springs and anti-roll bars, reset dampers and lowered chassis. It also features a fully visible carbon body a large adjustable rear wing, larger front splitter and side strakes for increased down force and a unique forged wheel design.
The interior is also reworked and features; color matched leather carpets, Edition side step plates, Edition chronograph instrument cluster, New edition only layout for the center consol control panels.
All other extra equipment comes as standard, such as Carbon Wheels, Special interior trim and color, Rearview camera, Satnav or Bluetooth, Amplifiers, complete Inconell exhaust system in order to save weight.
The Edition cars will be built in two different versions, a CCX model limited to 14 cars with 888 bhp and a CCXR (Bio flexi fuel) model limited to 6 cars with 1018 bhp. The price for the 888 hp CCX is 1 330 000 Euro, and 1 500 000 Euro for the 1018 hp CCXR (E85/petrol flex fuel) version. The two first of each version are already spoken for.
Specs & Performance
| | |
| --- | --- |
| | |
| price $ | $ 2,175,000 |
| price €/td> | €1,575,000 |
| engine | Koenigsegg Bio Fuel V8 w/Dry Sump Lubrication |
| position | Mid Longitudinal |
| aspiration | Twin Rotex Centrifugal Superchargers |
| valvetrain | DOHC, 4 Valves per Cylinder |
| fuel feed | Multi-Point Fuel Injection |
| displacement | 5000 cc / 305.1 in³ |
| compression | 9.2:1 |
| power | 759.1 kw / 1018 bhp @ 7200 rpm |
| specific output | 203.6 bhp per litre |
| bhp/weight | 765.41 bhp per tonne |
| torque | 1060 nm / 781.8 ft lbs @ 5600 rpm |
| body / frame | Carbonfiber & Kevlar Semi-Monocoque w/Steel Front and Rear Aluminum Subframes, Hydraulic Lifting system |
| driven wheels | RWD w/Torque Sensitive LSD |
| wheel type | Carbon/Magnesium w/Center Lock |
| front tires | 335/30ZR-20 Michelin Pilot Sport 2 |
| rear tires | 335/30ZR-20 Michelin Pilot Sport 2 |
| front brakes | Carbon Ceramic Discs w/Brembro 8-Piston Calipers |
| rear brakes | Carbon Ceramic Discs w/Ap Racing 6-Piston Calipers |
| front wheels | F 48.3 x 24.1 cm / 19 x 9.5 in |
| rear wheels | R 50.8 x 31.8 cm / 20 x 12.5 in |
| steering | Rack & Pinion w/Power Assist |
| f suspension | Double Wishbones w/Pushrod Operated Upsl Adjustable Gas Shock Absorbers |
| r suspension | Double Wishbones w/Pushrod Operated Upsl Adjustable Gas Shock Absorbers |
| curb weight | 1330 kg / 2932 lbs |
| length | 4293 mm / 169.0 in |
| width | 1996 mm / 78.6 in |
| height | 1120 mm / 44.1 in |
| transmission | Cima 6-Speed Manual w/Twin-Plate AP Racing Clutch |
| gear ratios | 3.364:1, 2.875:1, 1.773:1, 1.267:1, 1.000:1, 0.833:1, 0.711:1 |
| top speed | ~402.3 kph / 250 mph |
| 0 – 60 mph | ~2.9 seconds |
| drag | |
Koenigsegg CCXR Edition Gallery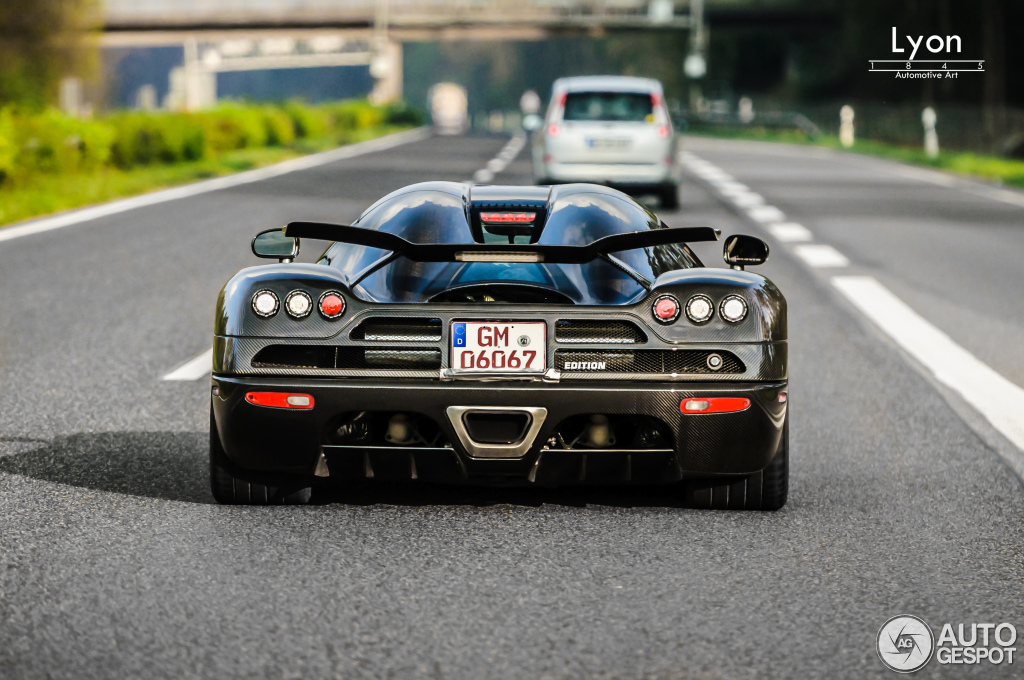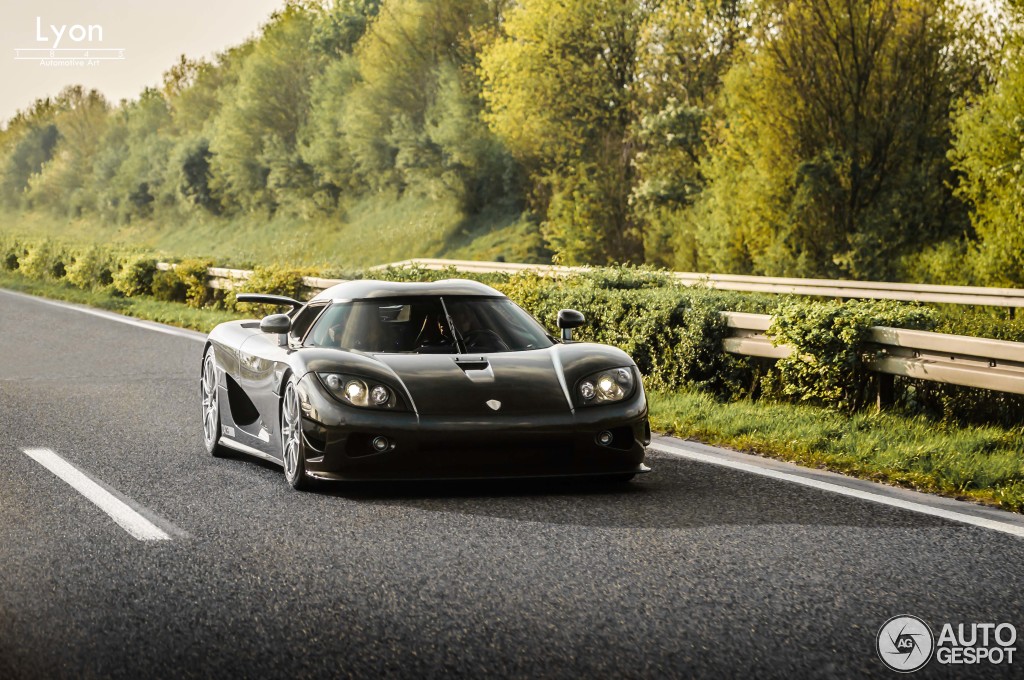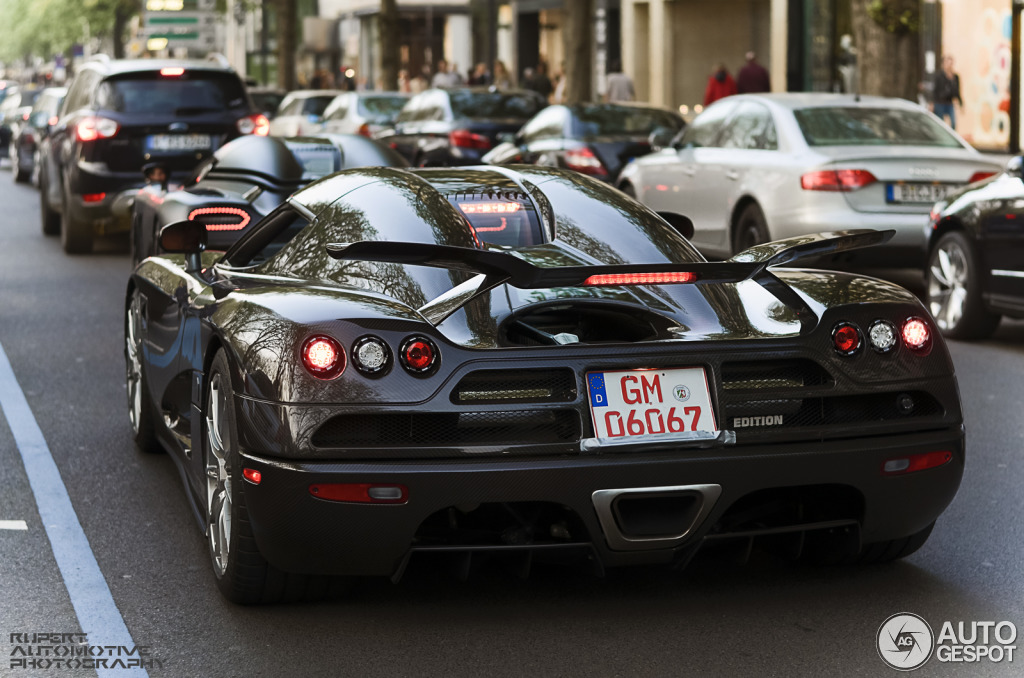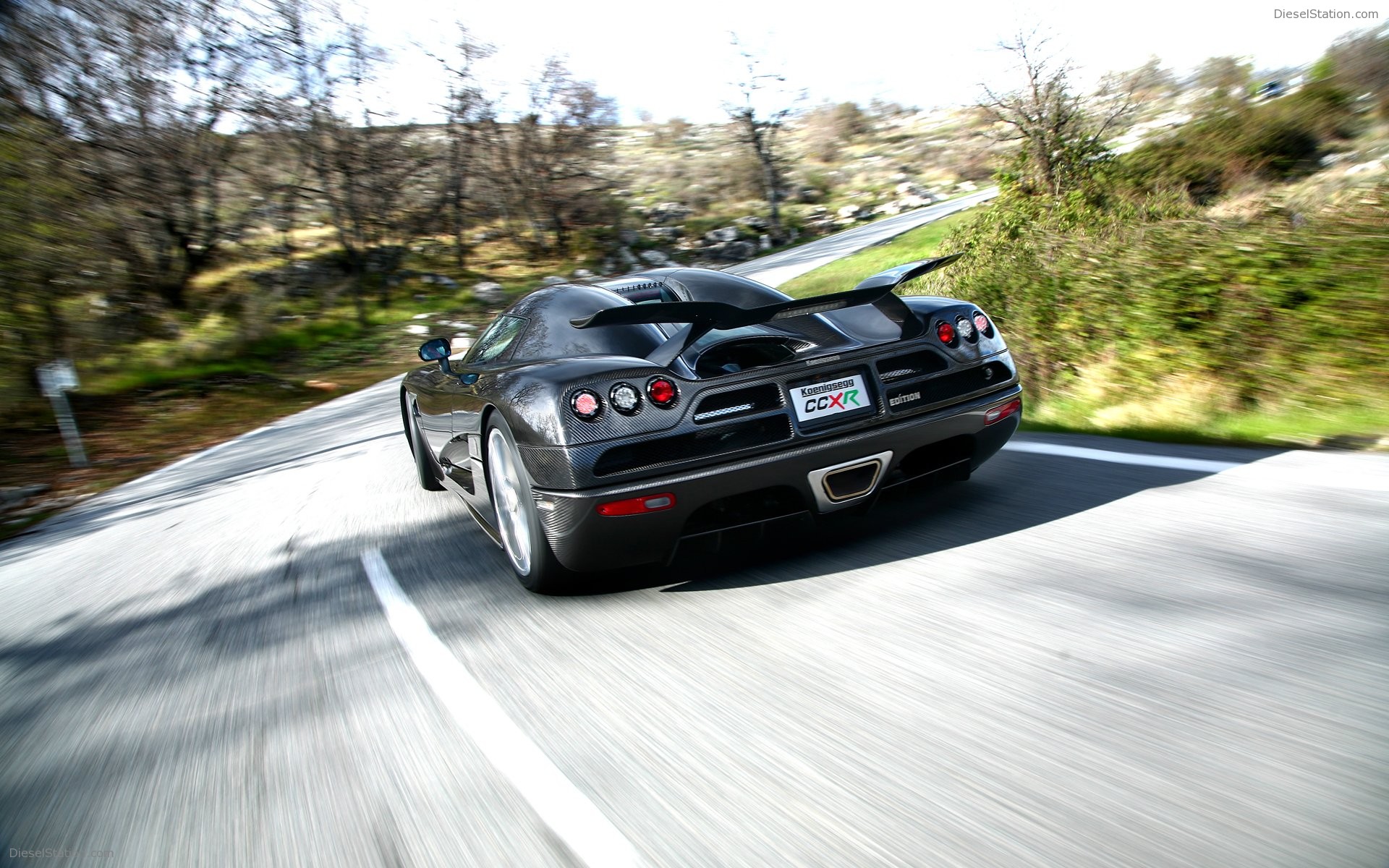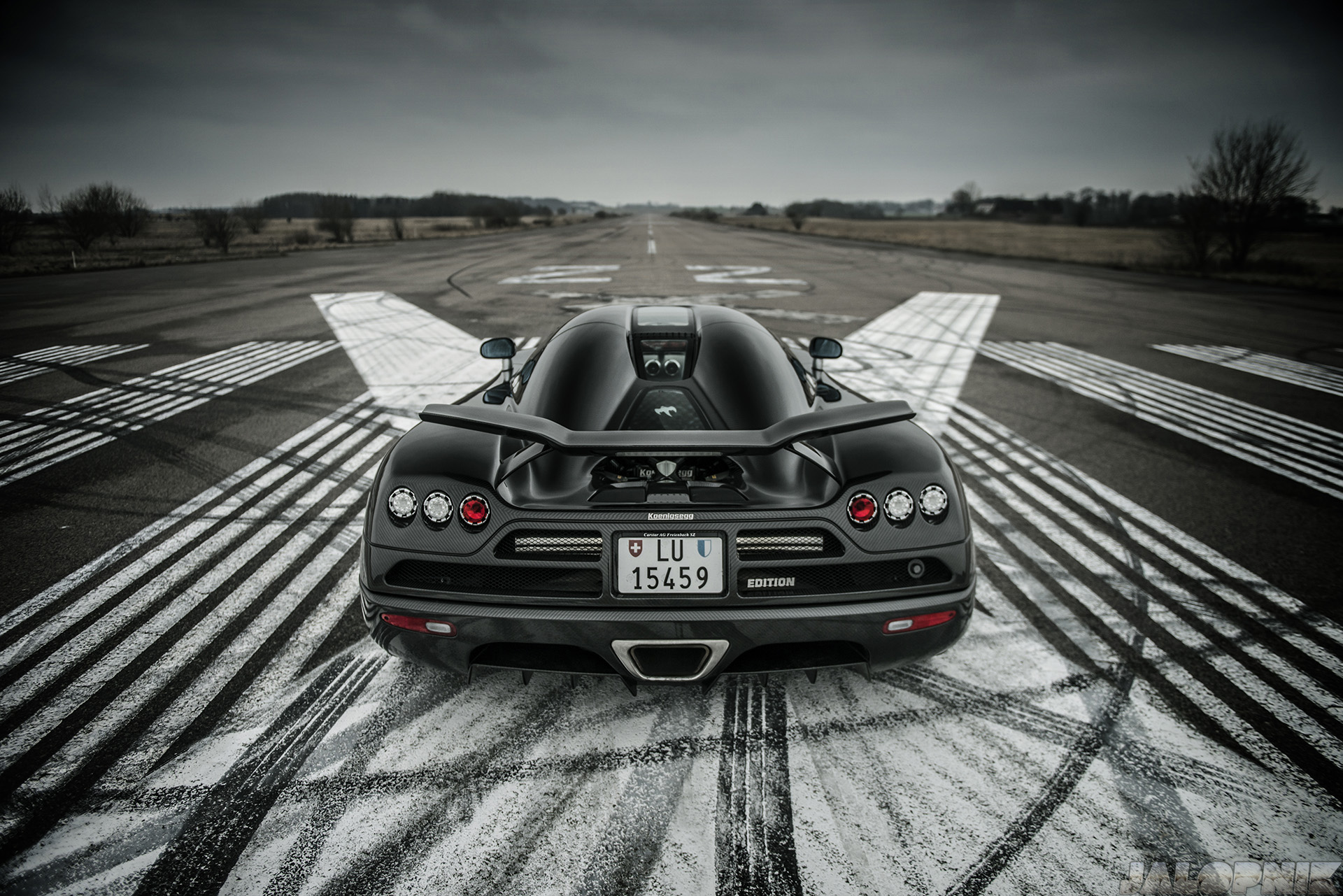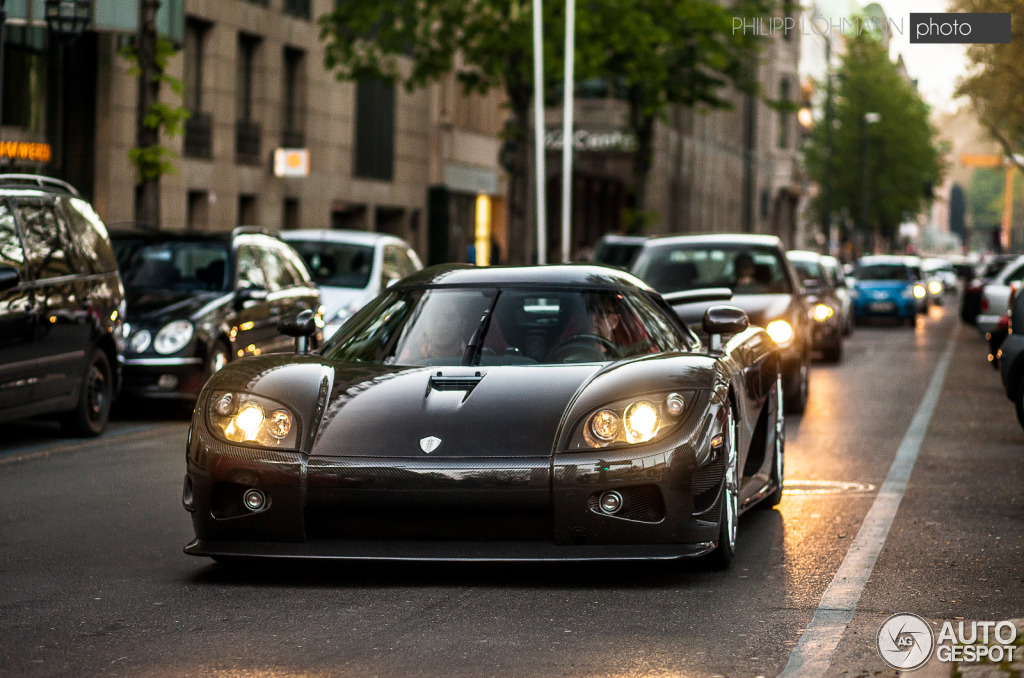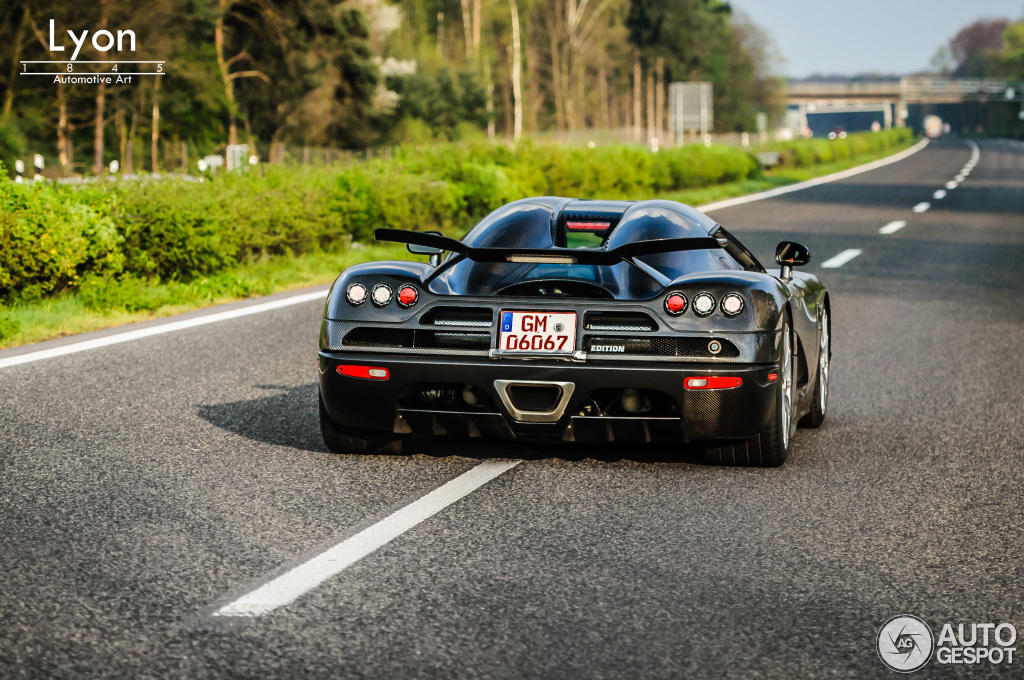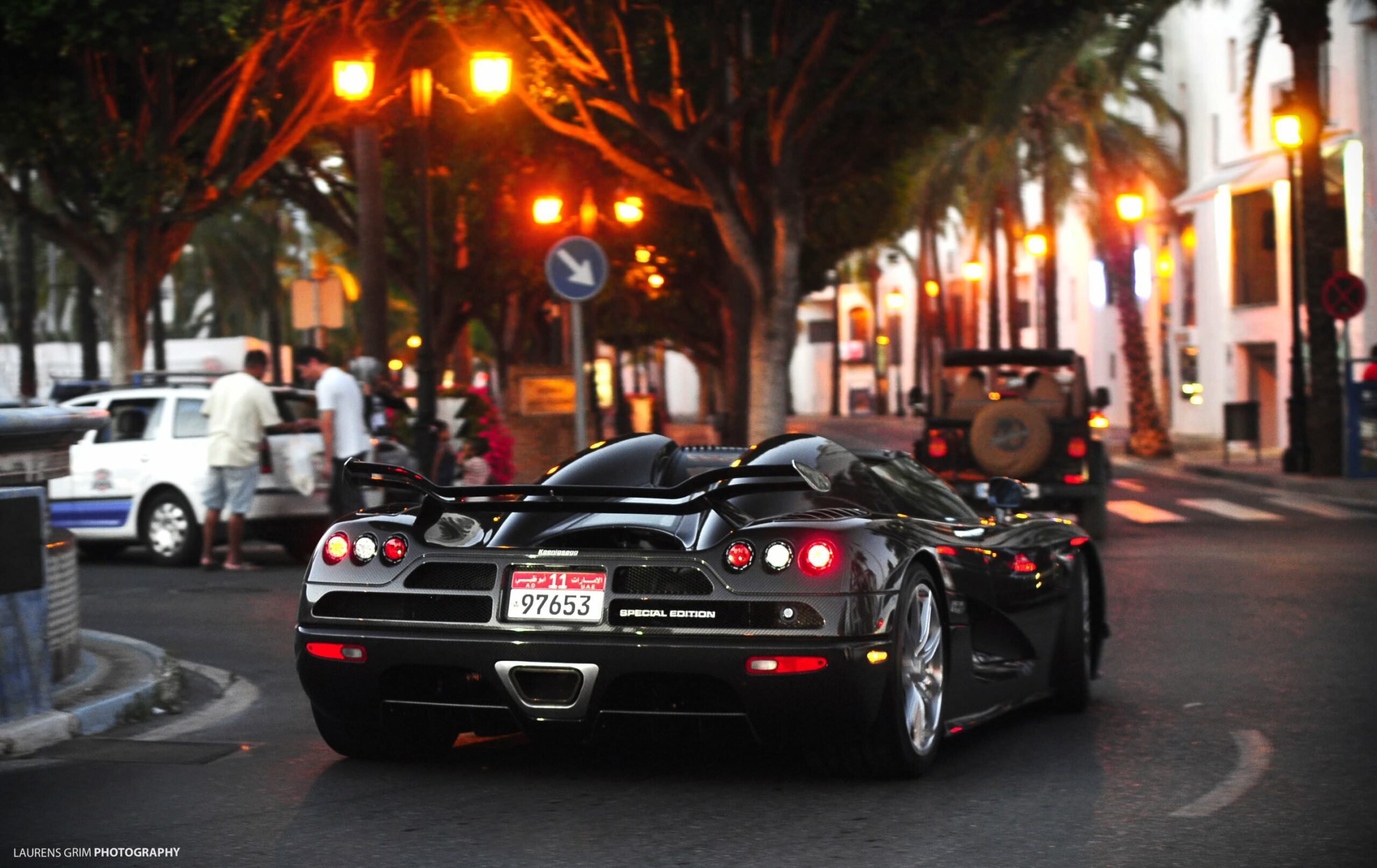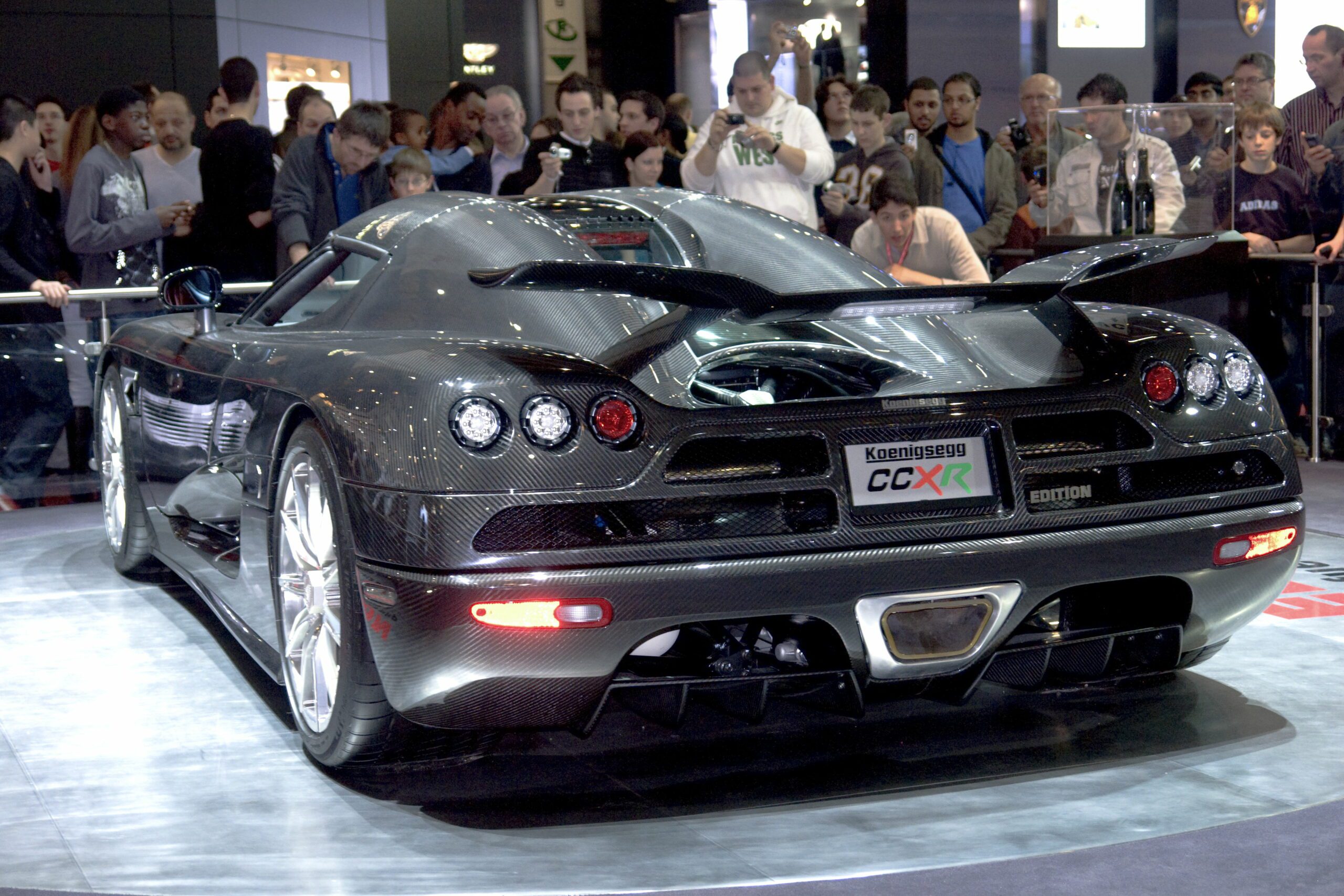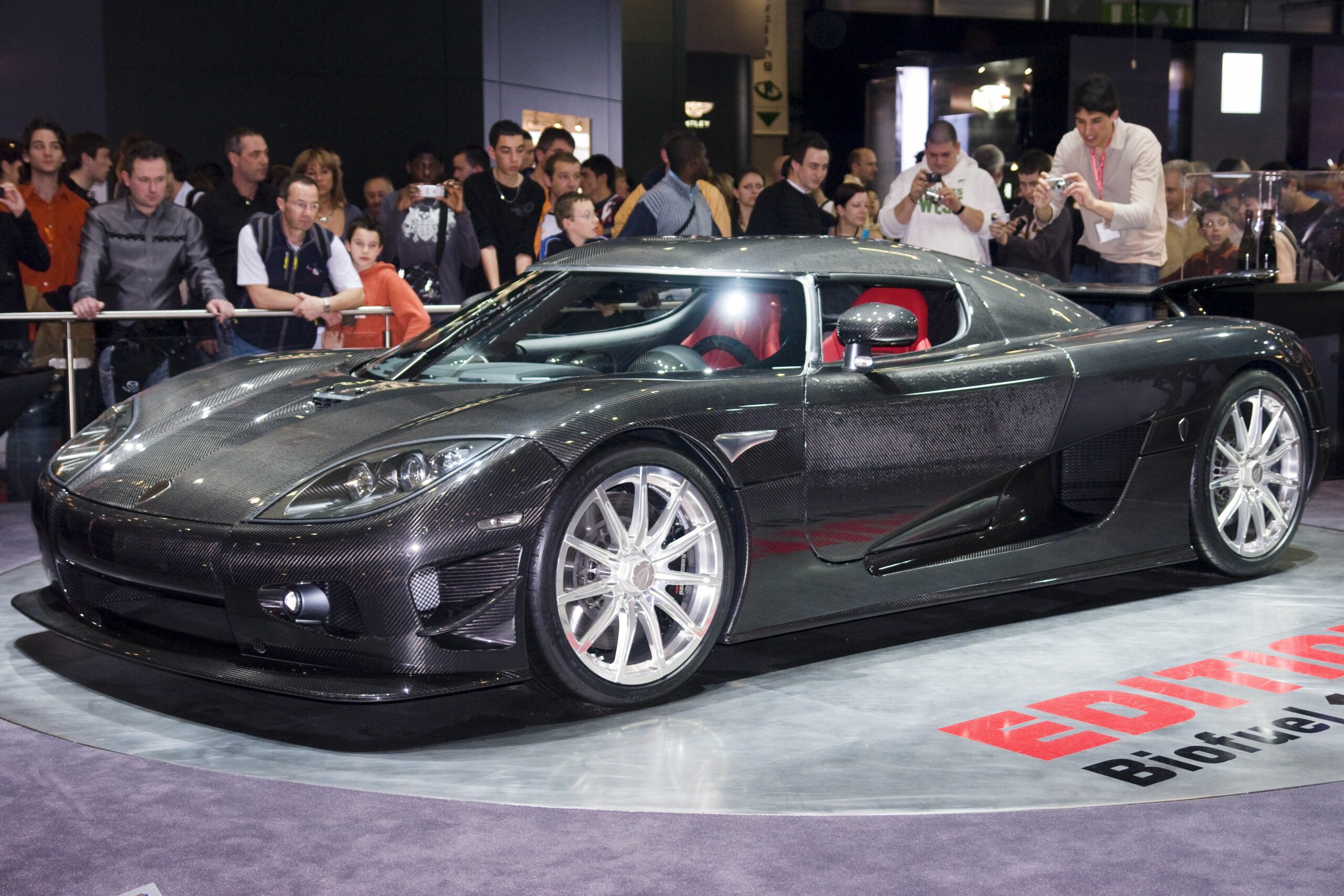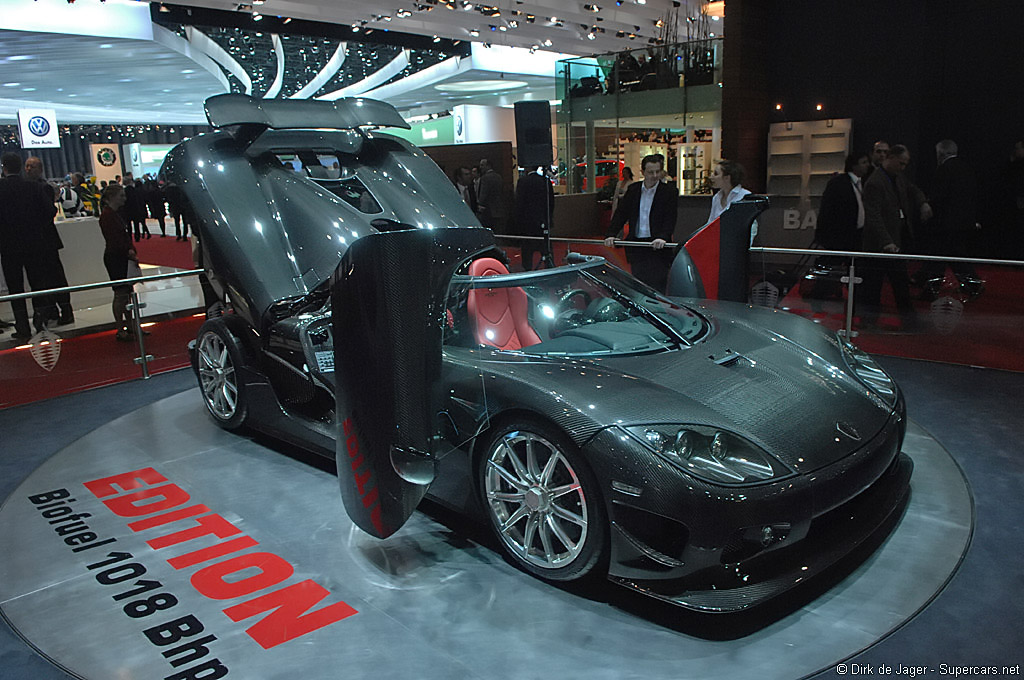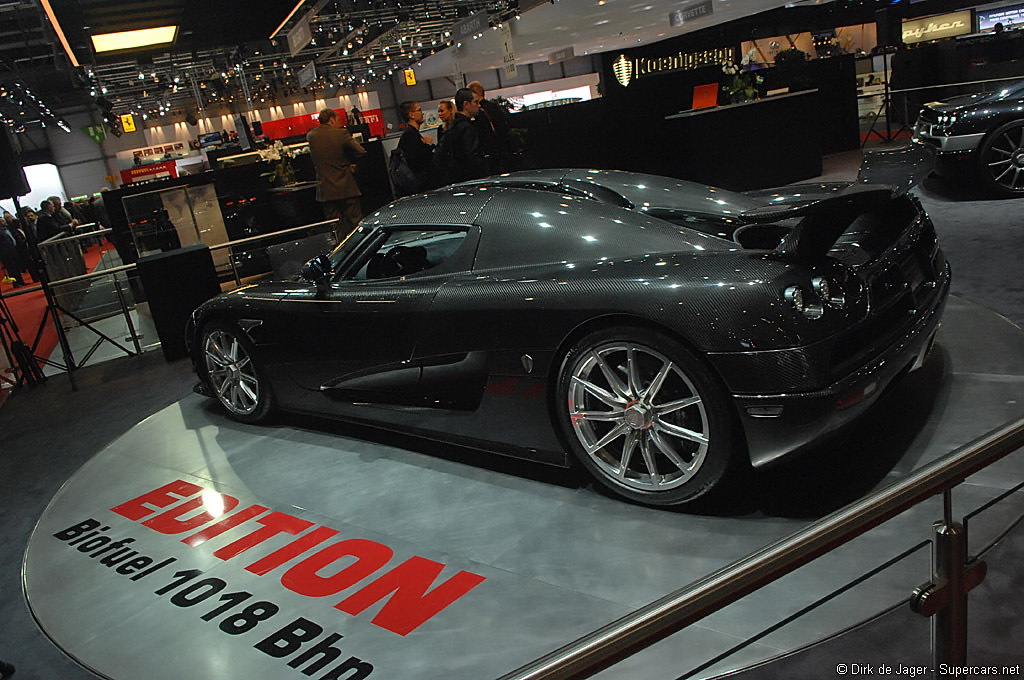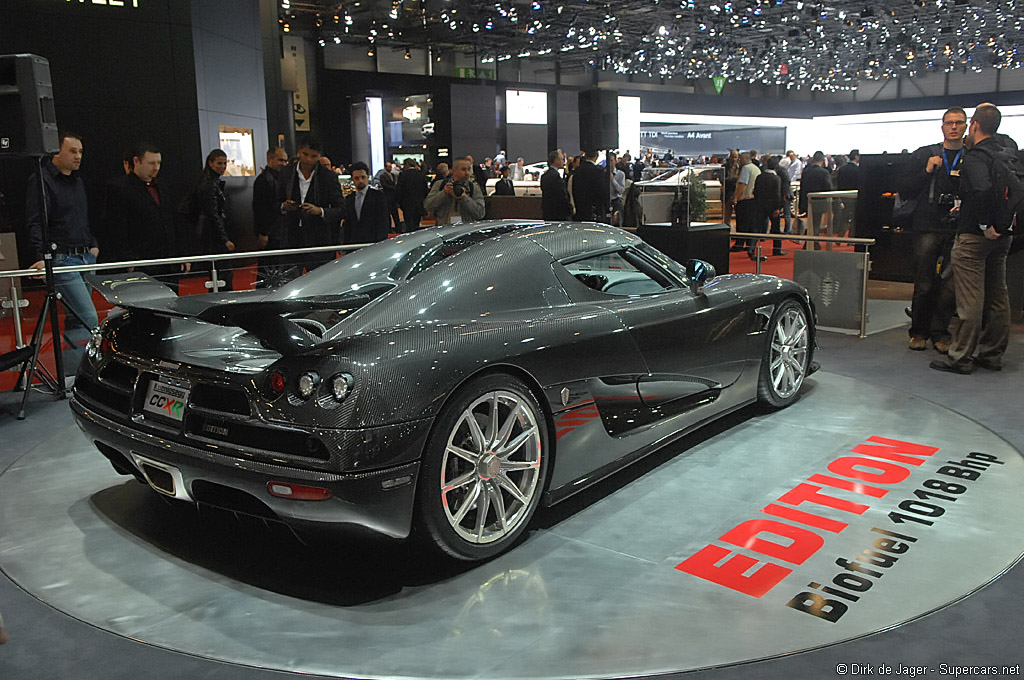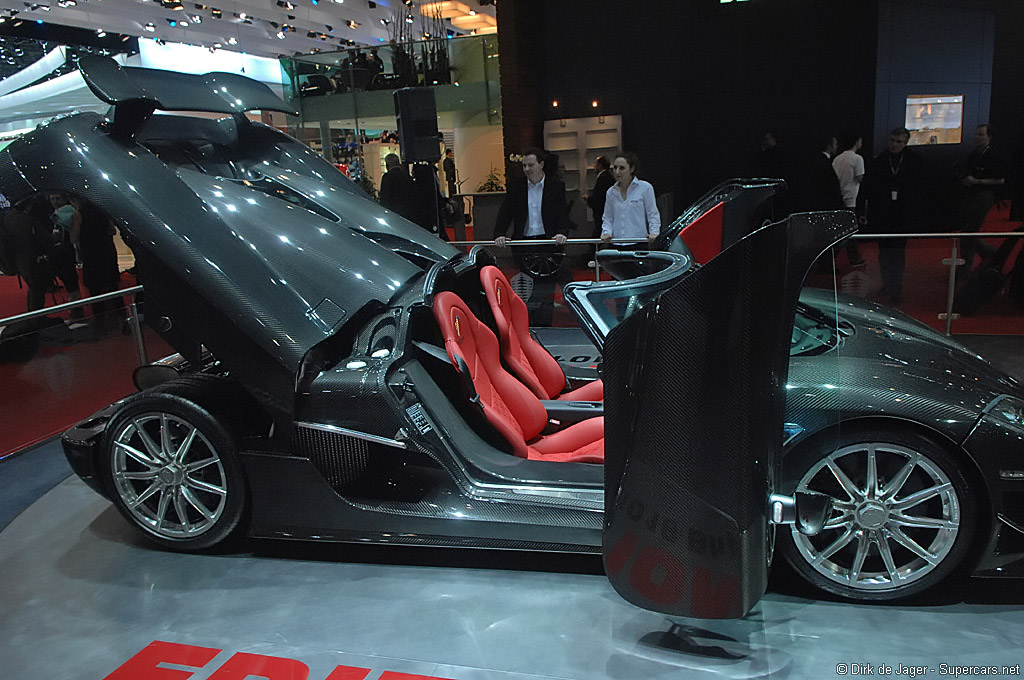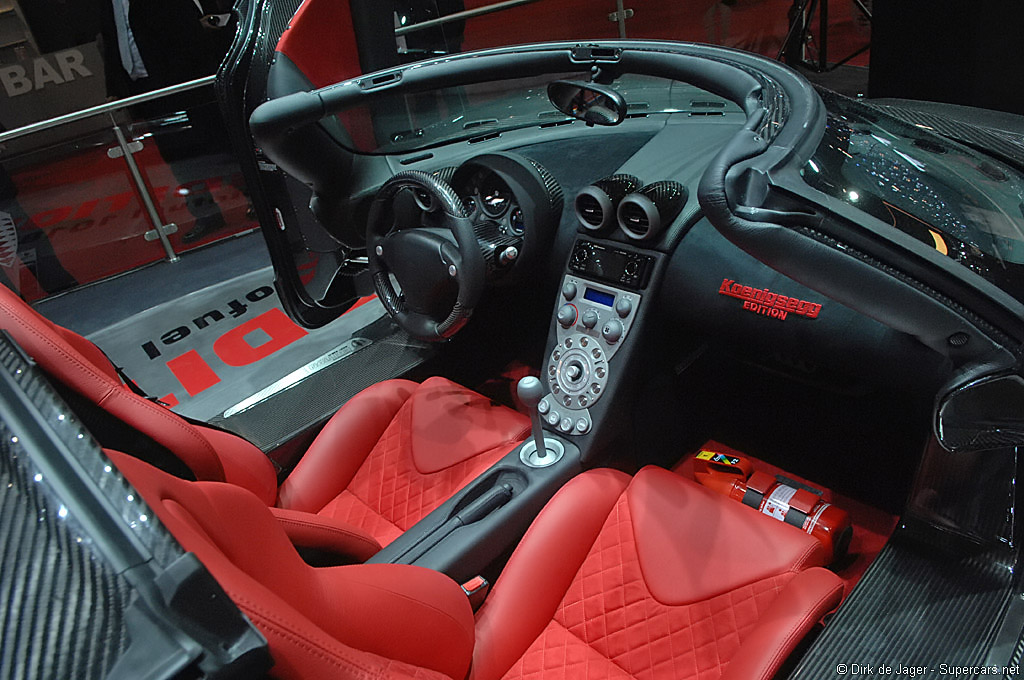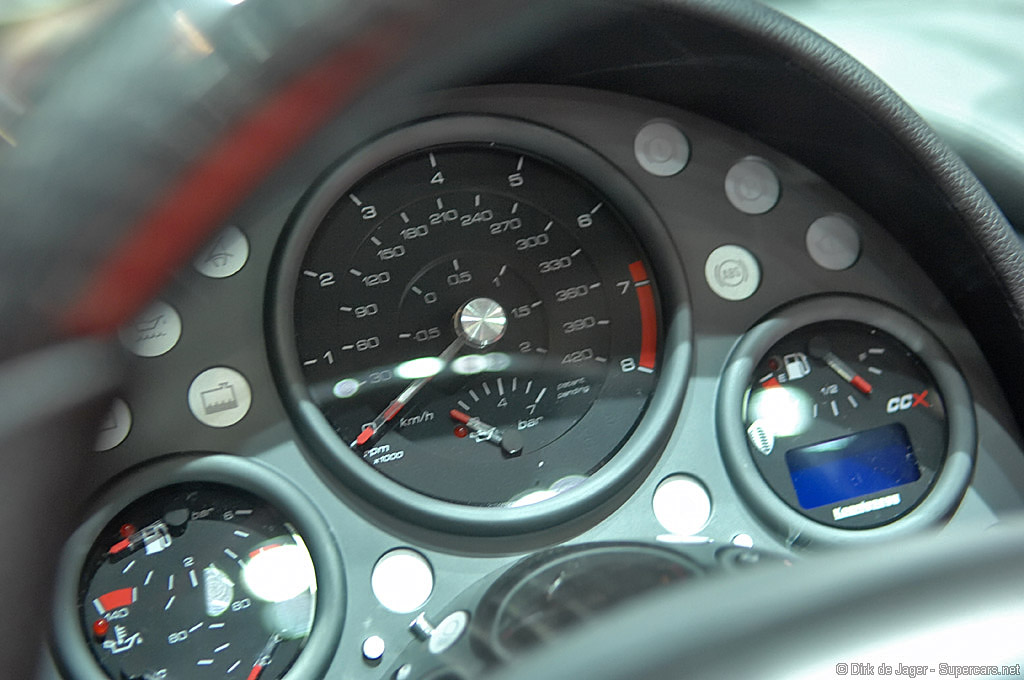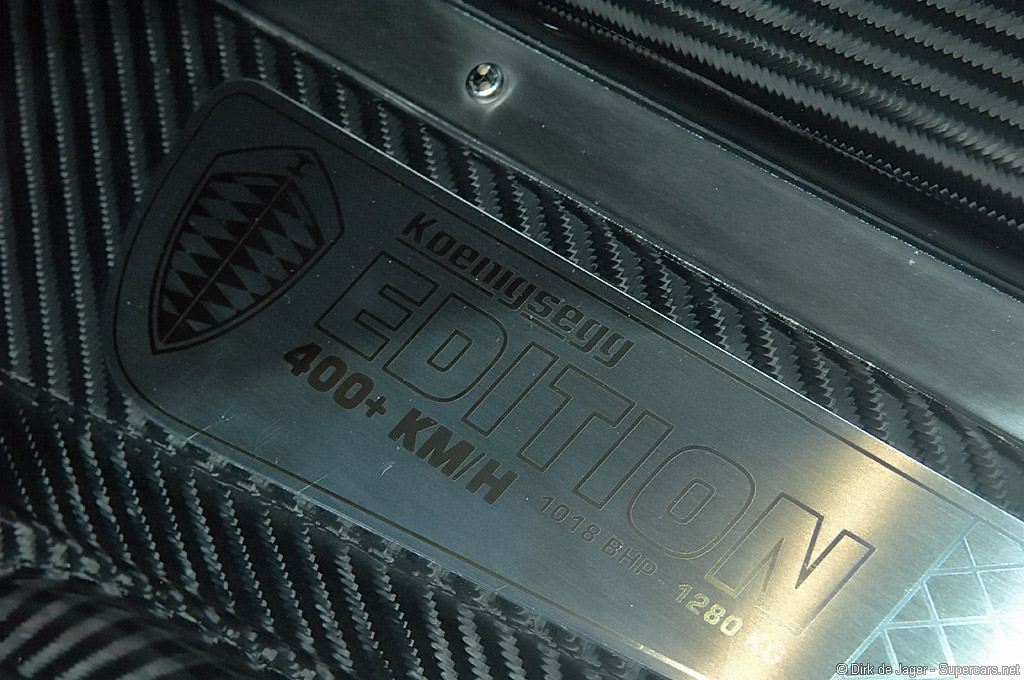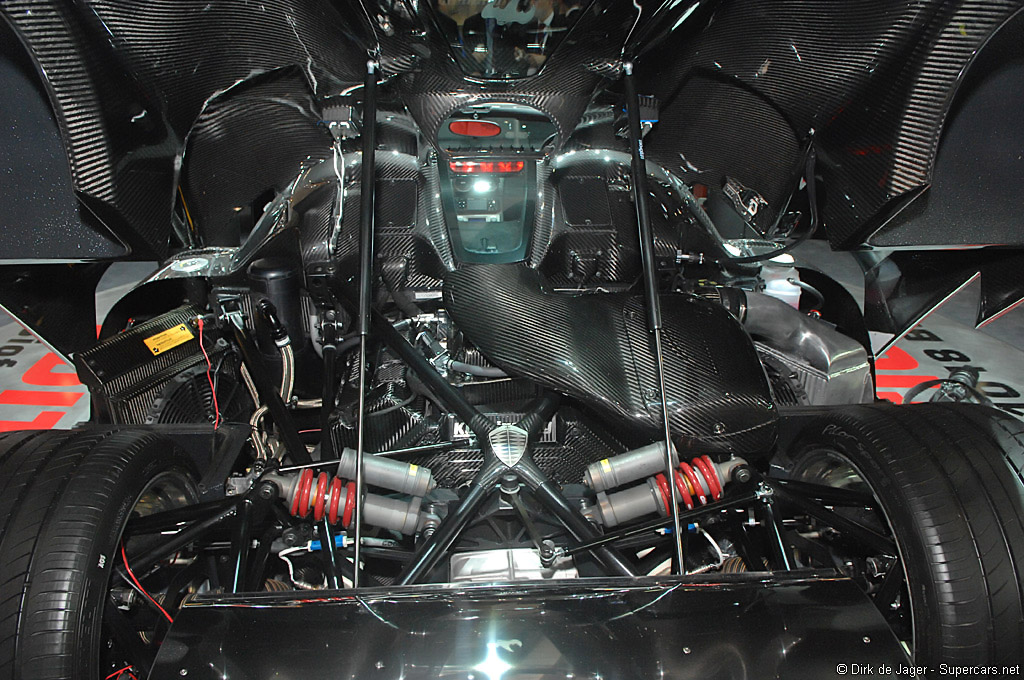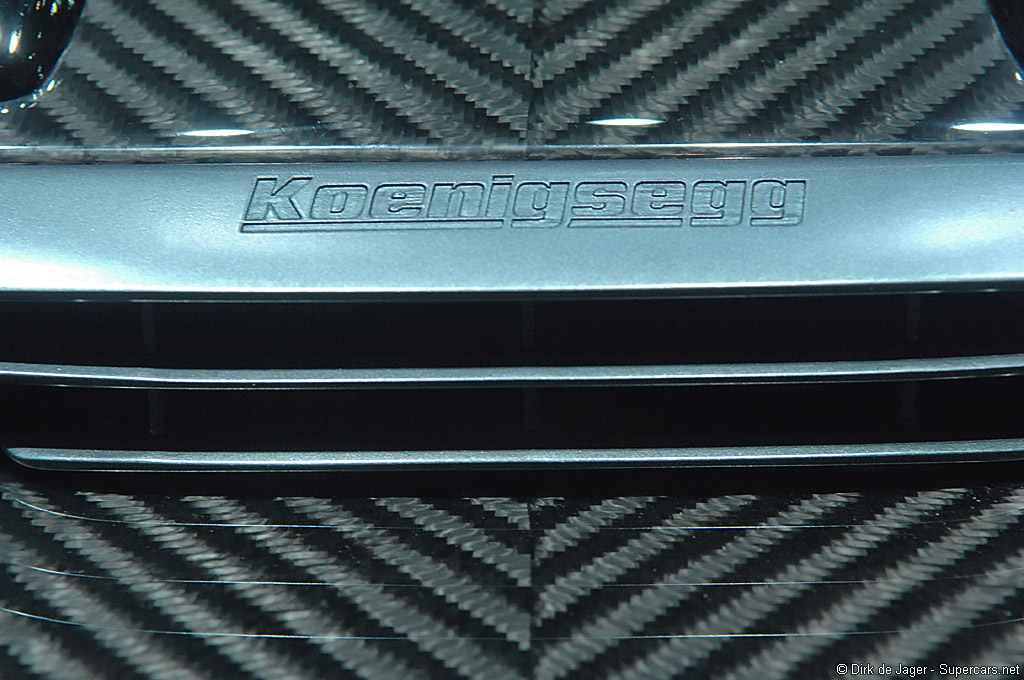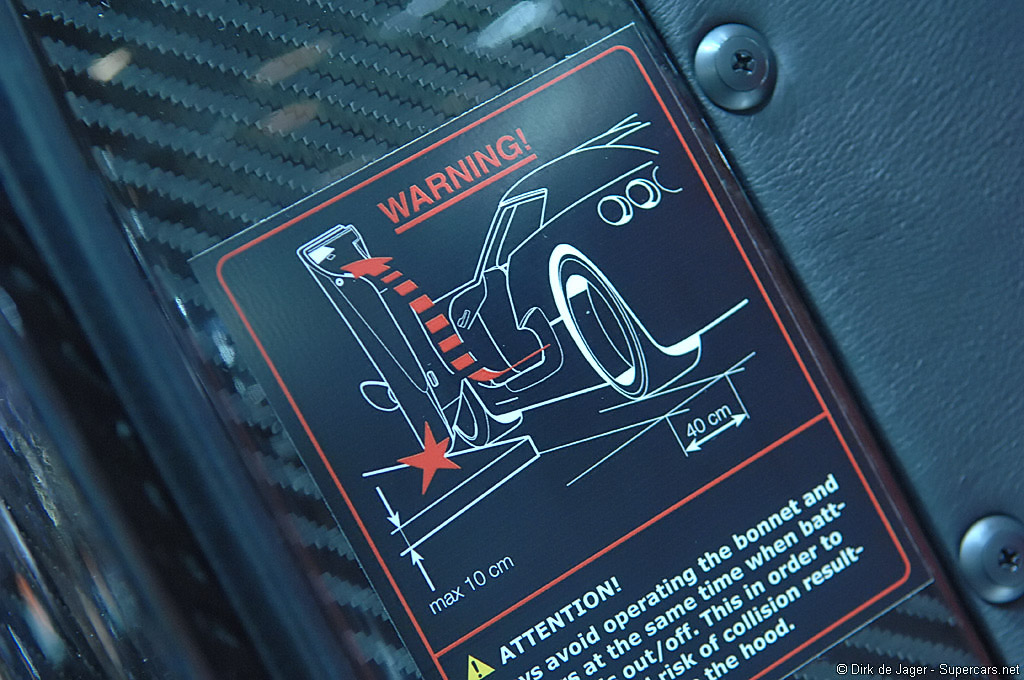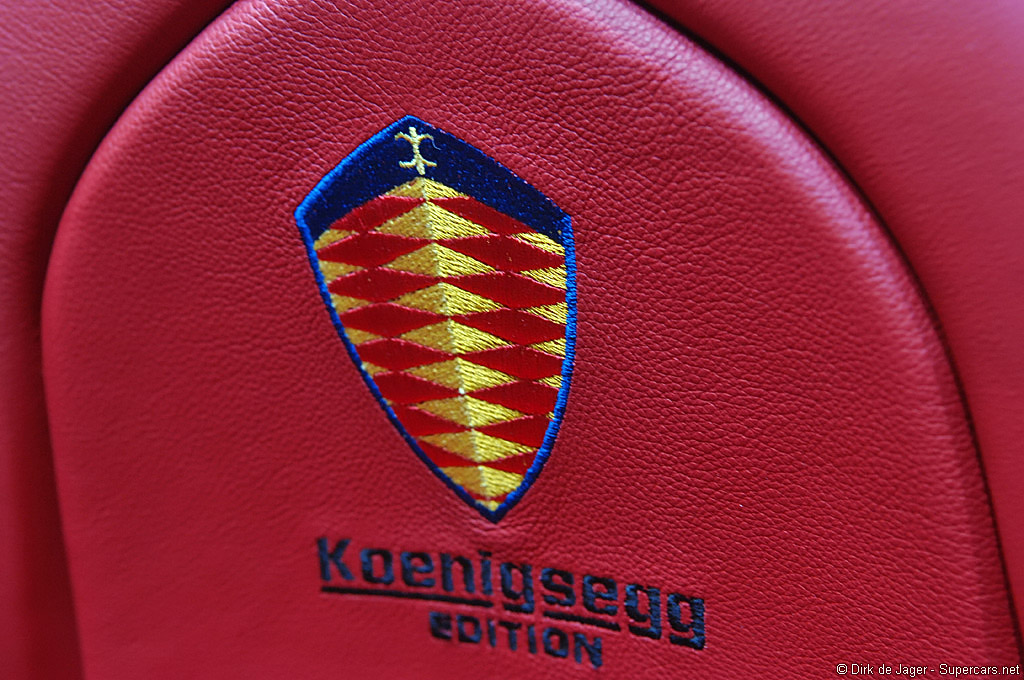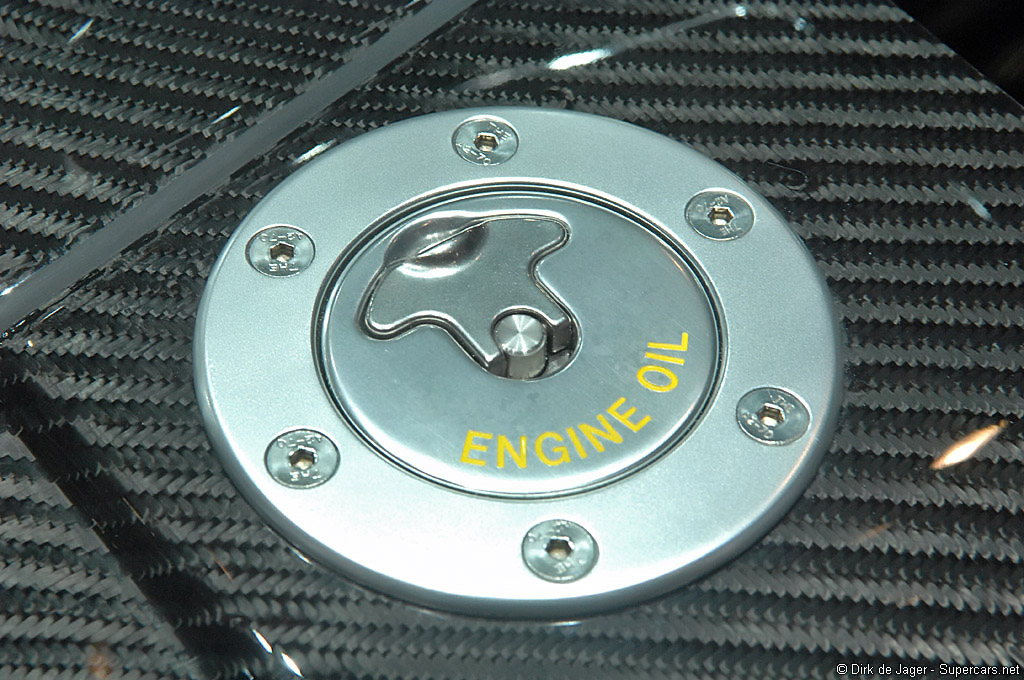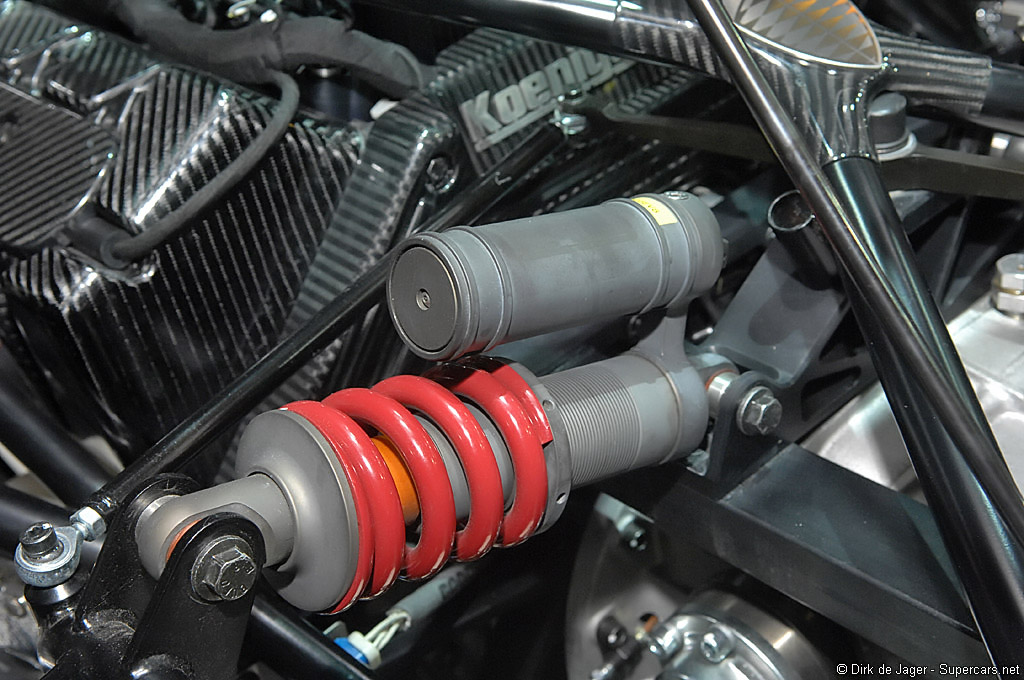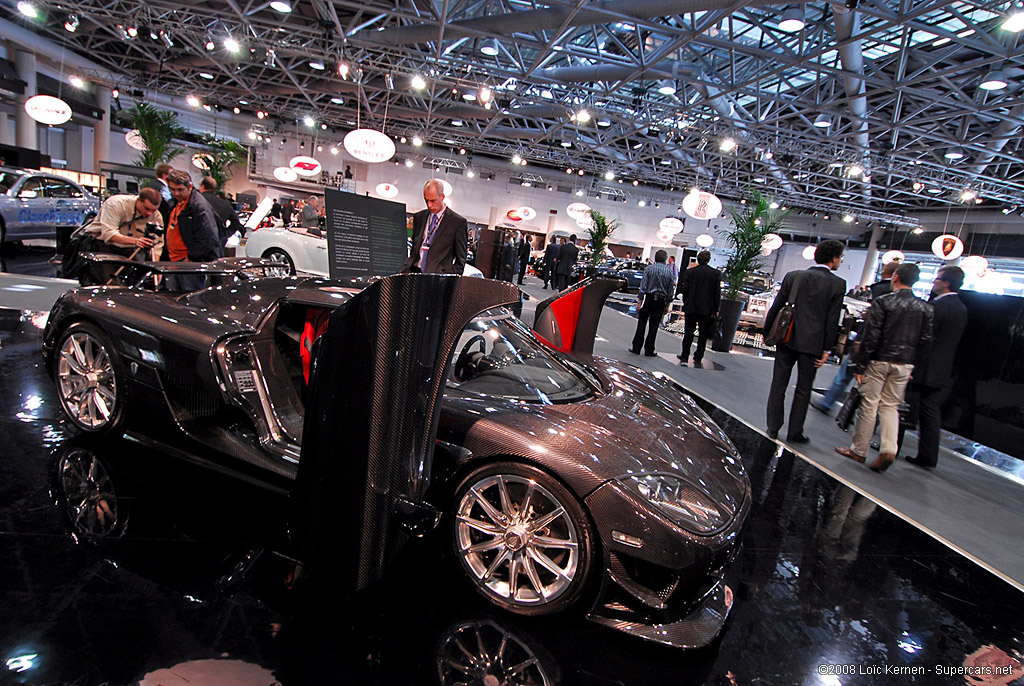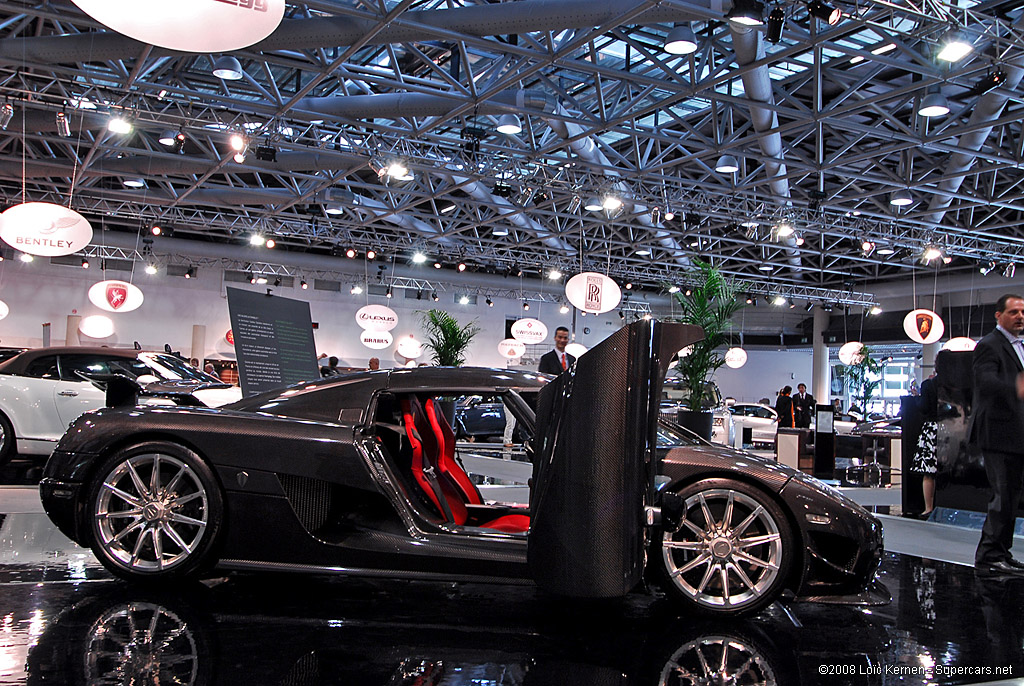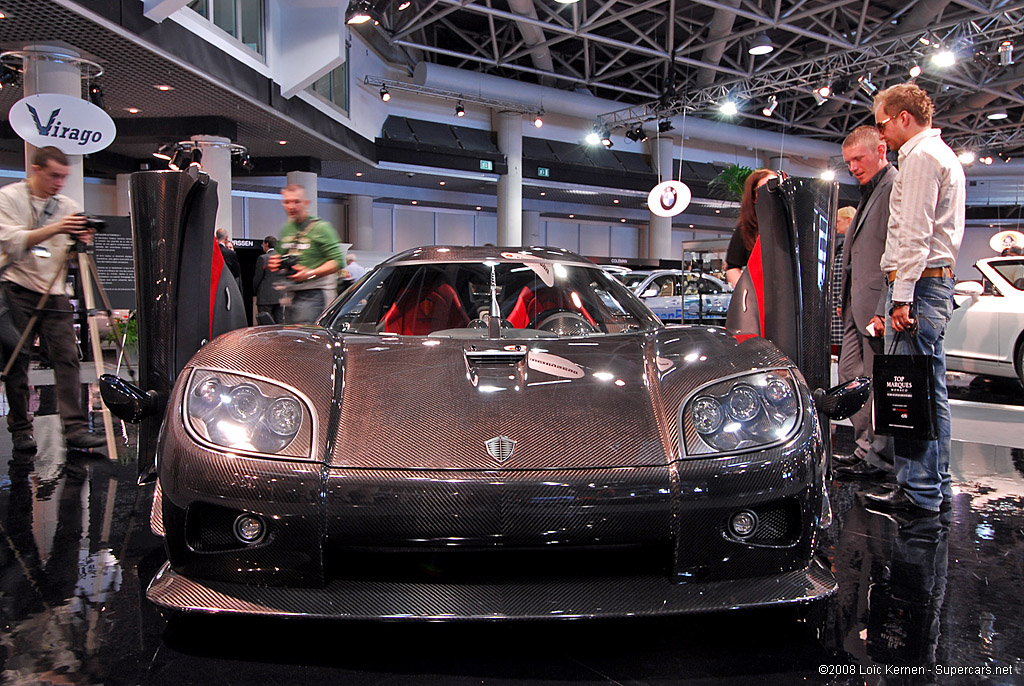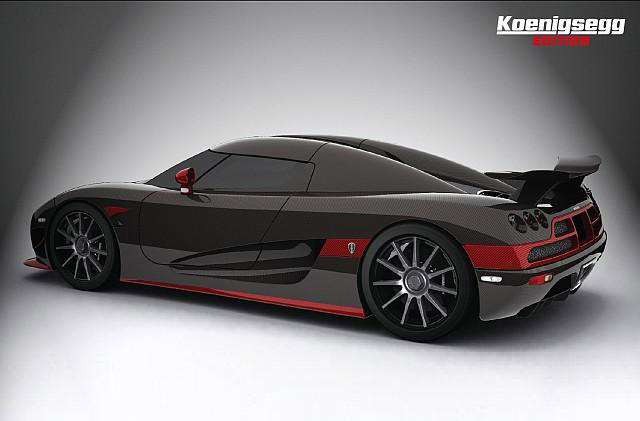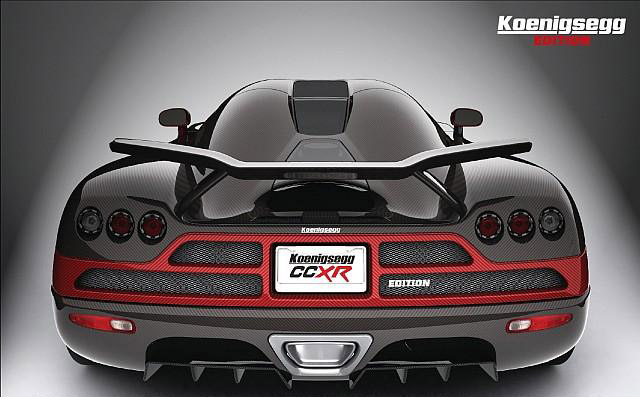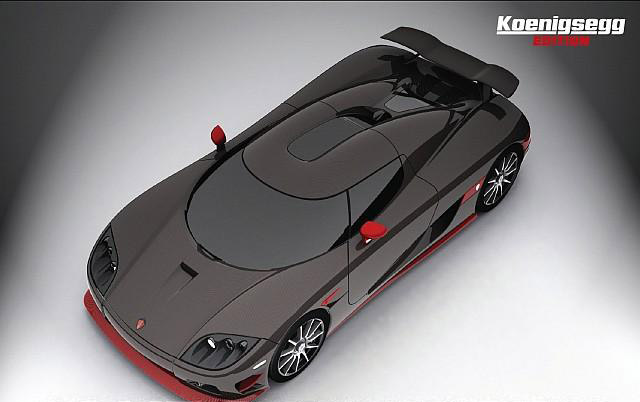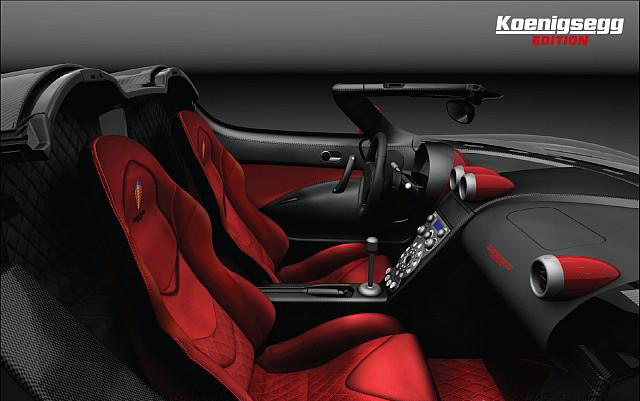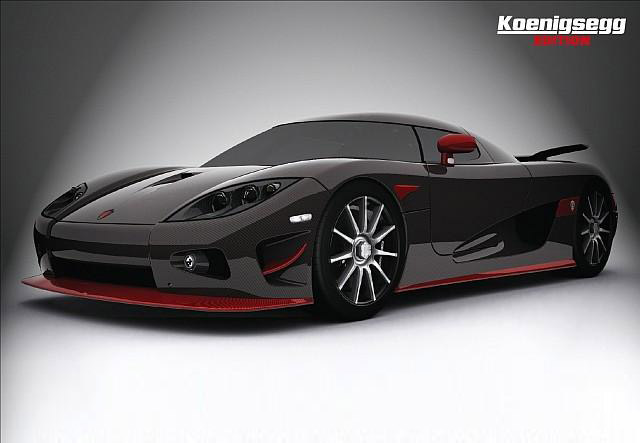 Koenigsegg CCXR Edition Videos