2011 Jaguar XKR 'Speed Pack'
Jaguar will unveil the latest dramatic evolution of its supercharged XKR coupe at the Geneva Motor Show in March. This XKR delivers a significantly raised maximum speed – up to 174mph from 155mph – and bold styling changes that create an evocative and unique supercharged Jaguar.
The XKR Coupe unveiled at Geneva showcases two new optional performance and styling packs – Speed Pack and Black Pack – that are introduced to the XK range at 2011 Model Year. Jaguar customers have the option to personalise their vehicle to create a car that offers even greater performance without compromising the refinement and luxury for which every Jaguar is renowned.
By raising the XKR's maximum speed the new car has extended its sporting credentials taking it even further into supercar performance territory.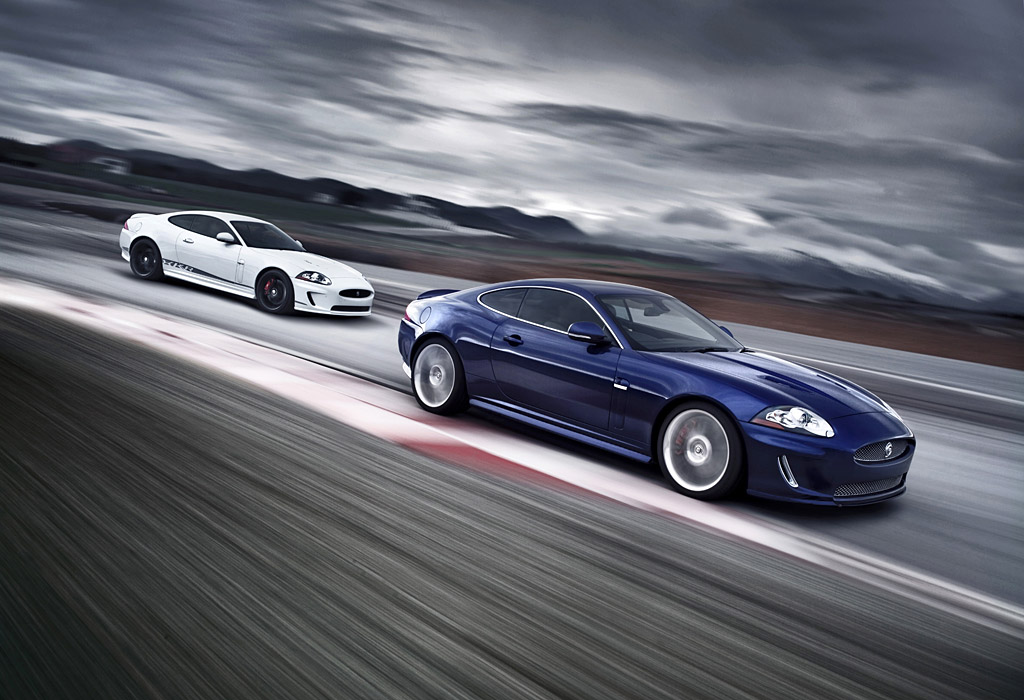 Russ Varney, Chief Programme Engineer, XK Series, explains the philosophy behind the uprated XKR: "With 510PS and 625Nm of torque, the XKR has immense reserves of power and acceleration which impress everyone who experience it. The car has always had the potential to reach speeds far beyond its original electronically limited maximum and many of our customers have expressed an interest in a car that can safely be driven faster where conditions permit. The new Speed Pack allows them to release some of that potential and give them control of the fastest Jaguar XK we've made to date."
The XKR Coupe featured at the Geneva Show on 4th March 2010 pairs both the optional Speed and Black Packs to create the bold new model, which also sports optional Piano Black veneers on the dashboard and red brake callipers.
The XKR Speed Pack
The XKR Coupe with new optional Speed Pack allows customers to further strengthen their XKR's already impressive breadth of capability, by extending the car's top speed from 155mph (250km/h) to an electronically limited 174mph (280km/h) thanks to a unique engine and transmission recalibration.
To ensure the XKR with Speed Pack remains stable at high speeds, the coupe uses a revised front aerodynamic splitter and larger rear spoiler to provide increased balance and a reduction in lift. The XKR's computerised Active Differential Control also adjusts to reduce steering sensitivity at very high speeds, further improving stability and driver control.
Every XKR with the Speed Pack will come with body-coloured side sills and rear diffuser, and a chrome finish to the window surrounds, upper and lower mesh grilles, side Power Vents and boot lid finisher. Red brake callipers with a Jaguar 'R' logo sit inside 20-inch Kasuga alloy wheels.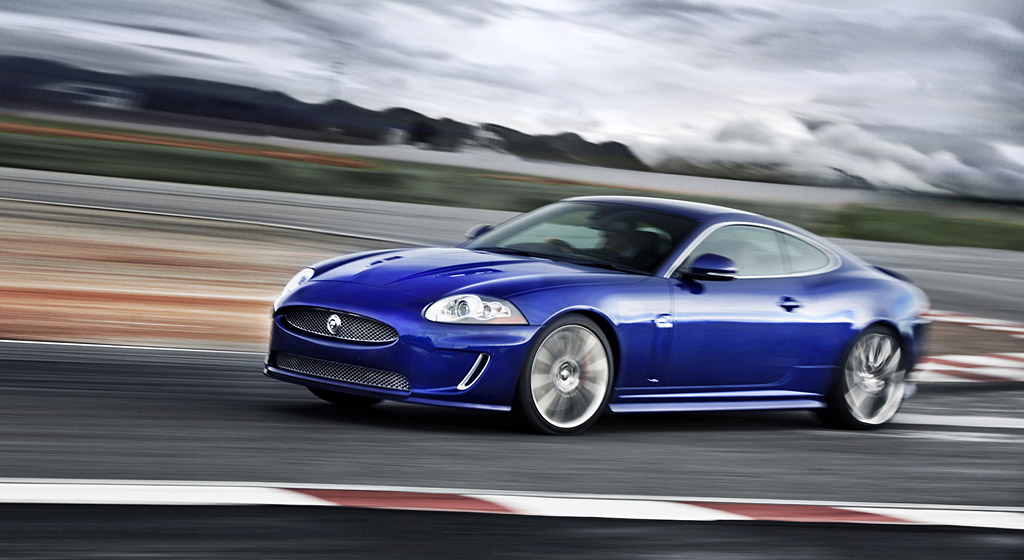 Customers who order the XKR Coupe with the Speed Pack will be offered a paint palette that is part of the Jaguar Designers' Choice programme – a range of colours that have been specifically chosen to compliment the performance potential of the car. Seven colours are available on Speed Pack models – Ultimate Black, Polaris White, Salsa Red, Liquid Silver, Lunar Grey, Kyanite Blue and Spectrum Blue.
The XKR Speed and Black Pack
For customers looking to create a real statement with their Speed Pack XKR Coupe, the new optional Black Pack allows them to own a bold and purposeful Jaguar with undeniable visual impact thanks to menacing gloss black wheels and exterior detailing.
Available only with the Speed Pack, XKRs fitted with the Black Pack have a paint palette selected from colours that Jaguar's Design team believe to be ideal for creating a coupe with immediate exclusivity. The Black Pack models will be available in Ultimate Black, Polaris White or Salsa Red and boast eye-catching 20-inch gloss black Kalimnos alloy wheels.
Further gloss black finishing is applied to the window surrounds and front grilles. Red painted brake callipers contrast strongly with the black alloy wheels, while body coloured front and rear spoilers and boot lid finisher round out the package. Customers also have the option to apply a sweeping 'XKR' side body graphic that runs along the door sills.
Jaguar's Design Director, Ian Callum, says the new Black Pack is a fitting addition to the XKR: "While Jaguars are about beauty, they are also about speed and power. With the optional Black Pack you can now add a sense of drama and severity to that performance."
In addition to the Black Pack's exterior changes, the Jaguar Designers' Choice programme has also selected a range of interior trims that support the visual impact of the car. All XKRs with the Black Pack will be trimmed with Charcoal leather hides that can be personalised with a range of colour stitching and grain. Three interior finishes and veneers for the fascia and door trims are also available – Dark Oak, Dark Mesh Aluminium and Piano Black.
In Detail
| | |
| --- | --- |
| | |
| type | Series Production Car |
| released at | 2010 Geneva Motor Show |
| built at | England |
| engine | AJ-V8 Gen III 90º V 8 |
| position | Front, Longitudinal |
| aspiration | Twin-Vortex Supercharger |
| power | 380.3 kw / 510 bhp |
| torque | 625 nm / 461.0 ft lbs |
| body / frame | Unitary Steel Monocoque |
| driven wheels | RWD |
| wheel type | 20-inch Kasuga Alloy |
| transmission | 6-Speed Automatic |
| top speed | ~279.97 kph / 174 mph |