Back in 2014, the McLaren P1 was one of the Holy Trinity cars, the three ultimate supercars to own when you're a millionaire, together with the Ferrari LaFerrari and the Porsche 918 Spyder, at the time of writing the Hagerty Valuation tool lists a good condition 2014 LaFerrari at $2,900,000 (base price was $1,420,000 when new) while the 2014 Porsche 918 Spyder is listed at just $1,050,000 (original MSRP in 2014 was $845,000), on the other hand, a 2014 McLaren P1 on that list comes up at just $1,300,000 while she cost $1,150,000 when new … so it's obvious the LaFerrari went up in price the most over the last 8 years, more than doubled her MSRP, while the two other supercars added about $200,000 over the same period.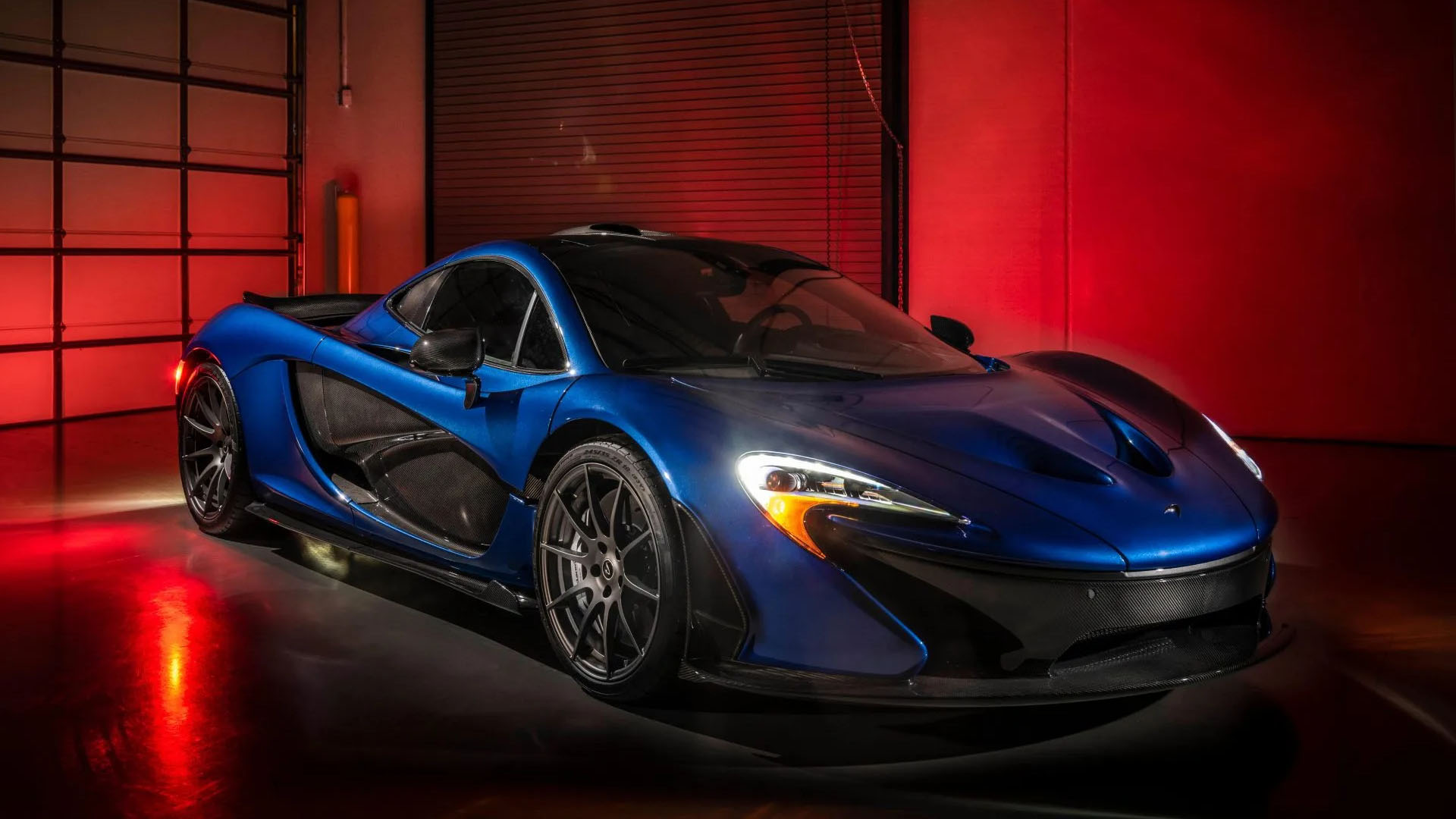 But those are average prices, and we all know once one of these comes up for auction, things can be considerably different, in both ways, but the dark blue metallic McLaren P1 that is currently listed on BringATrailer has already gone up to $1,600,000 … with another 9 days to go. Chassis SBM12ABA5EW000047, which as the number states, is 47/375 as the P1 was a limited numbers car, has done just 1,800 Miles from new, so this lady is barely broken in after 8 years, there might be even lower mileage ones out there, but this one is very close to being brand new anyway.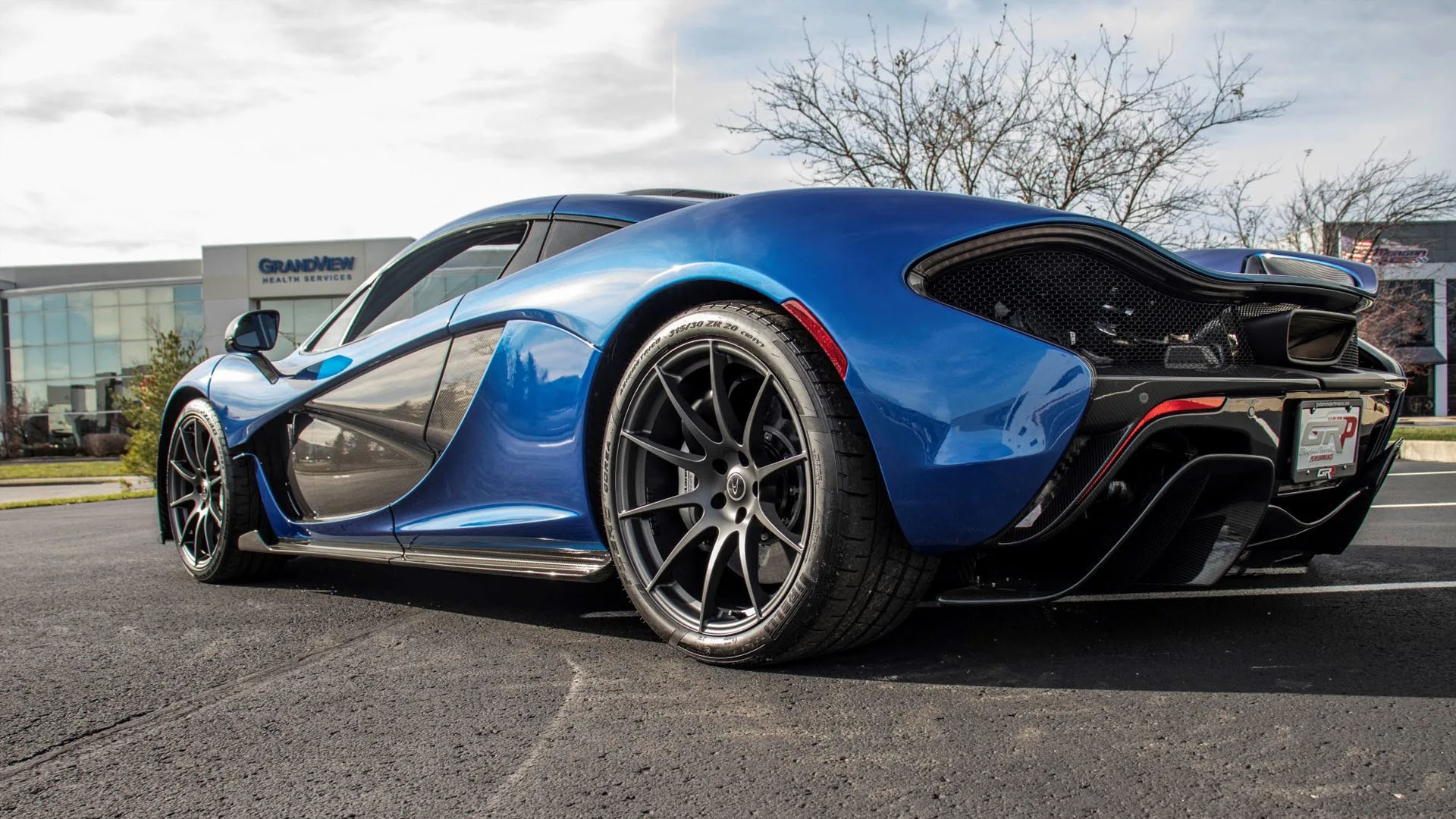 This specific McLaren P1 was brand new when she got delivered to McLaren Newport Beach in Costa Mesa, California, she was initially registered in Montana, Pennsylvania, and Indiana before ending up being listed for auction now, finished in a stunning Azure Blue paint with lots of clear carbon fiber body panels on a grey leather interior.
Make no mistake, the McLaren P1 was a hybrid, combining a mid-mounted, twin-turbocharged 3.8L V8 engine with a McLaren E-Motor and a 4.7-kWh lithium-ion battery pack for a combined power output of no less than 903 hp and a 664 lb-ft of torque, the top speed was electronically limited to 217 mph or 350 km/h. On this car, the electric hybrid water pump, the headlights, and the computer system motherboard have been replaced, while the suspension accumulators were recharged and fresh brake fluid was added.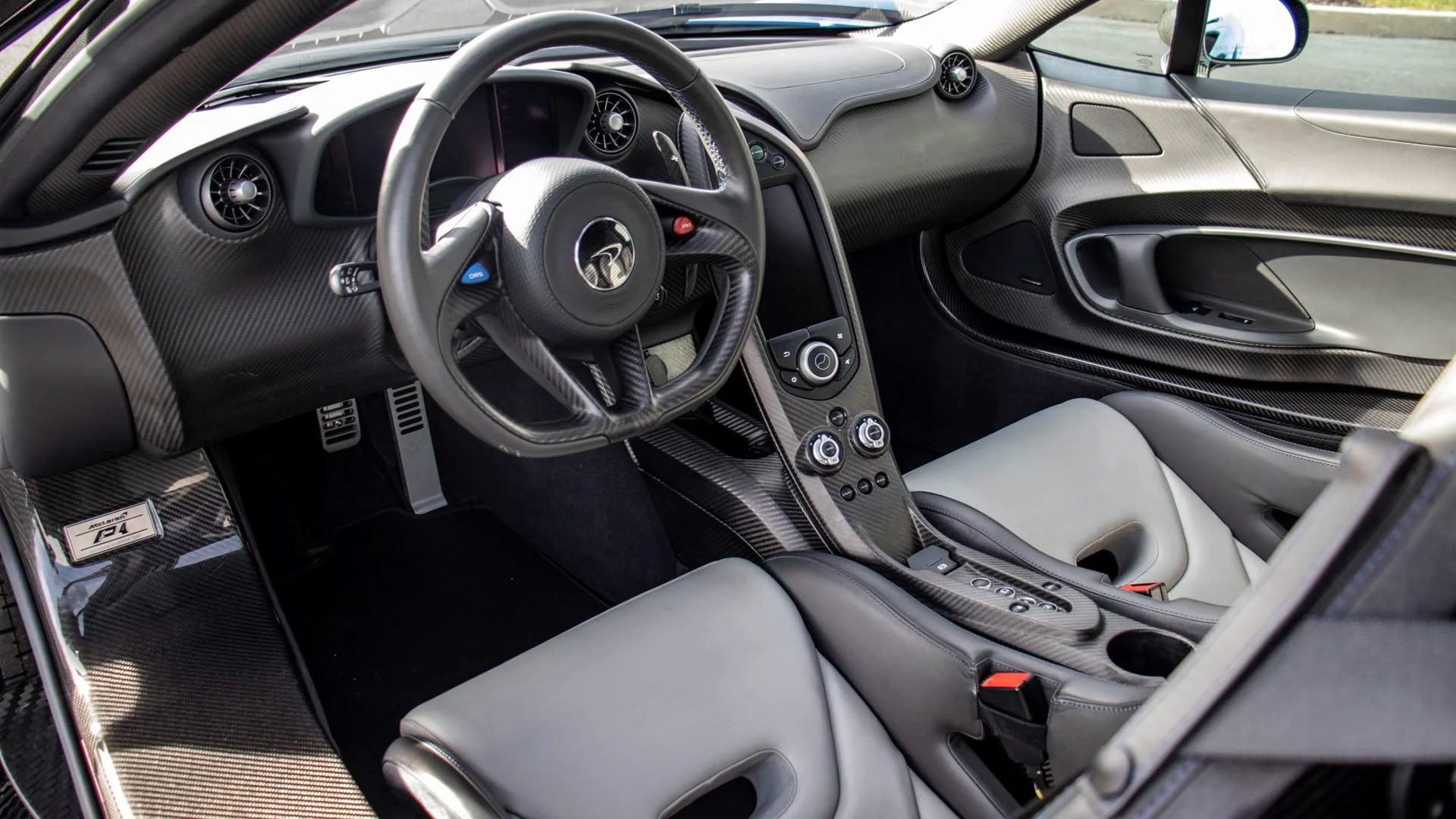 This McLaren P1 comes with 19″ and 20″ aluminum-alloy wheels that got Pirelli P Zero tires fitted, Akebono-McLaren six-piston front and four-piston rear calipers over carbon-ceramic disks while you get double wishbones at all four corners as well as variable ride height and spring rates that can be adjusted by the driver via various driving modes from inside the cockpit.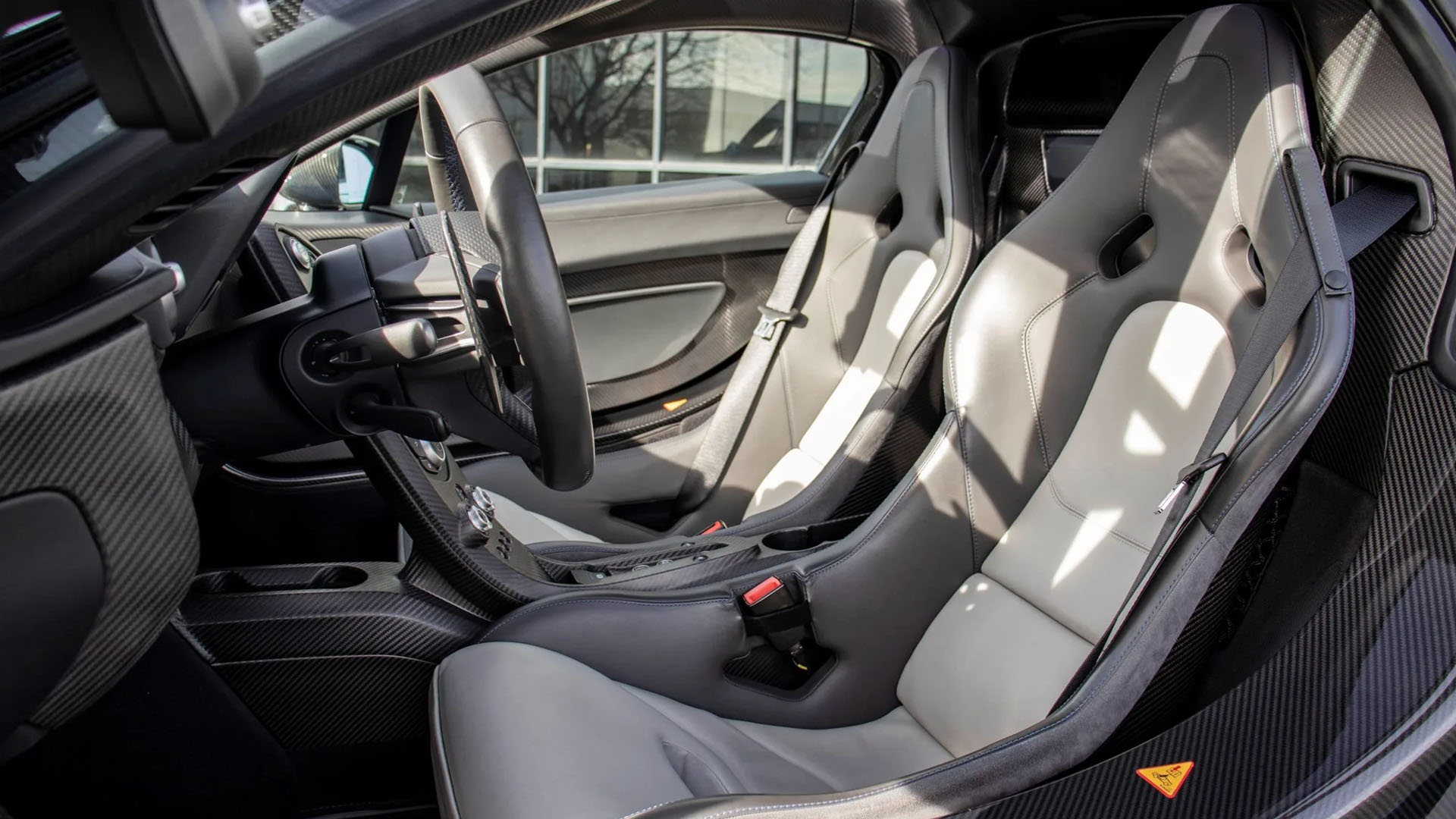 While the dihedral doors are open, let's take a look at the interior, with the carbon-fiber racing seats boasting a Slate Grey leather upholstery with Stone Grey inserts and Midnight Blue contrast stitching, the same Slate Grey leather continues onto the dashboard while beautiful exposed carbon fiber can be found just about everywhere else, naturally this car comes with dual-zone climate control, navigation, a Meridian sound system, and racing harness provisions, but retains regular three-point seatbelts.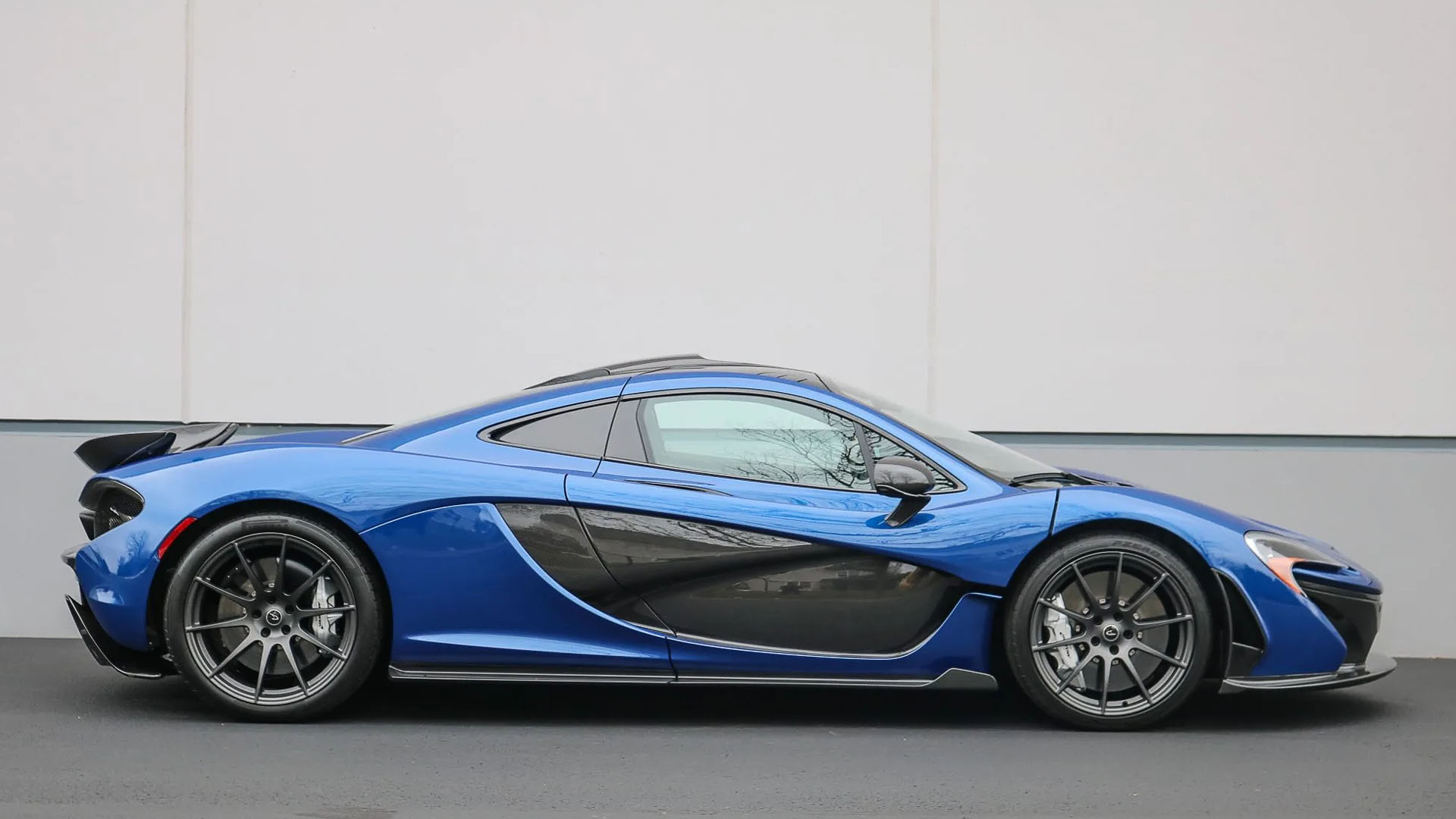 Frank Stephenson was the designer of the McLaren P1, which was unveiled at the 2012 Paris Motor Show, it would take another year or so before the first customer P1 was delivered in October 2013, all of the 375 units were built by December 2015, of those just 127 or so P1 were delivered to the United States, built on McLaren's MonoCage carbon-fiber monocoque platform with an extruded aluminum rear subframe, the McLaren P1 has a dry weight of about 3,075 pounds.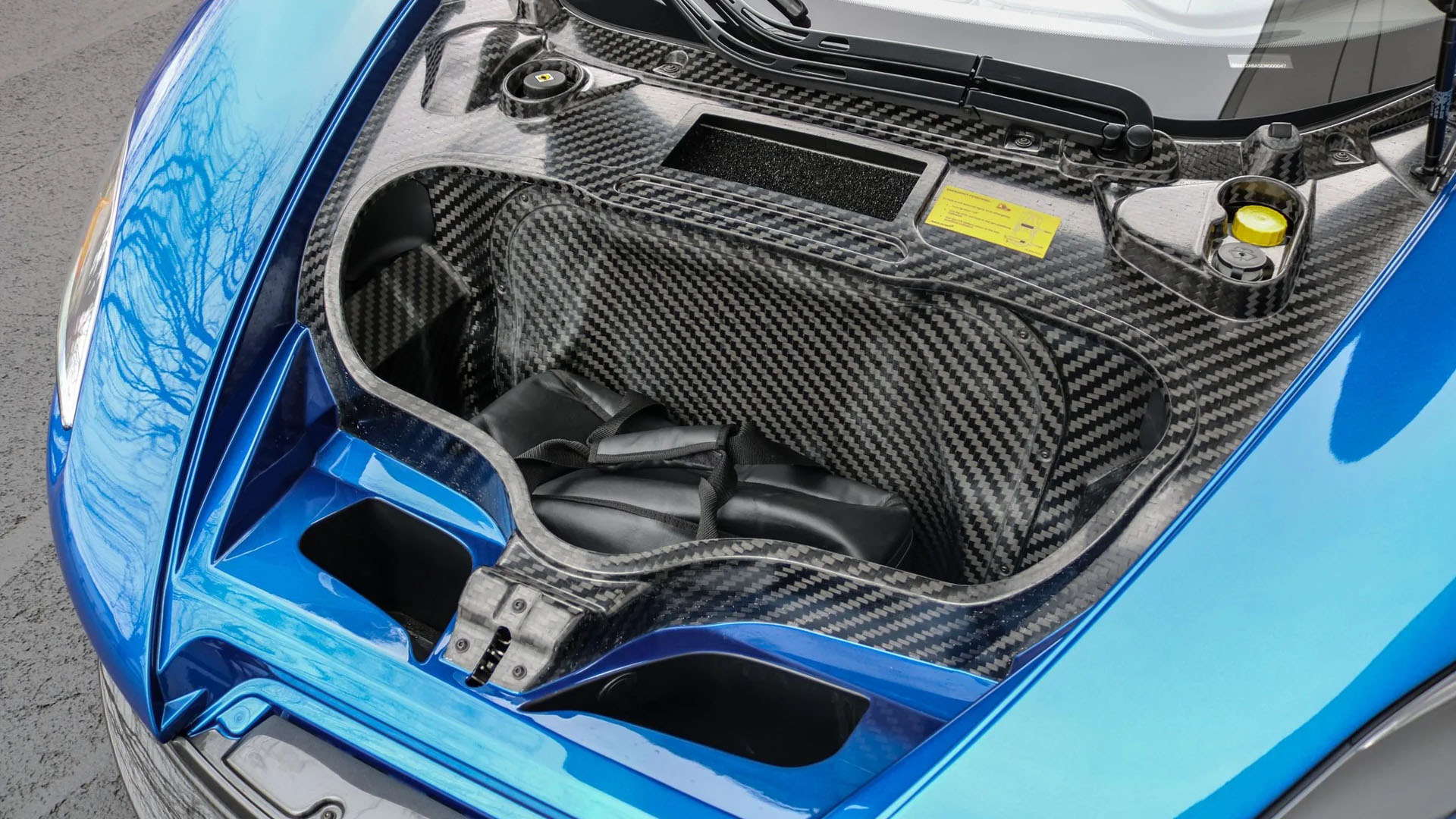 This specific McLaren P1 comes complete with her original window sticker, showing all the standard fitments, but also the options this car was ordered with, the suggested retail price shows $1,163,927 in total, but now you can become the next owner of this amazing car as it's still got 9 days to go on the auction at the time of writing, so head over to BringATrailer and get a bid in now, before this one gets away from you.