I have a special interest in the Dodge Viper, initially created in an era when my all-time favorite car brand, Lamborghini, was owned by General Motors, the V10 engine from the Dodge Viper has been developed with the help from engineers in Sant'Agata, it's a car intended for a totally different segment in the car market, but I am also a big fan of the classic Cobra … and as the Viper has been seen as a modern-day interpretation of the famous Cobra, and it has ties with Lamborghini … what's not to love?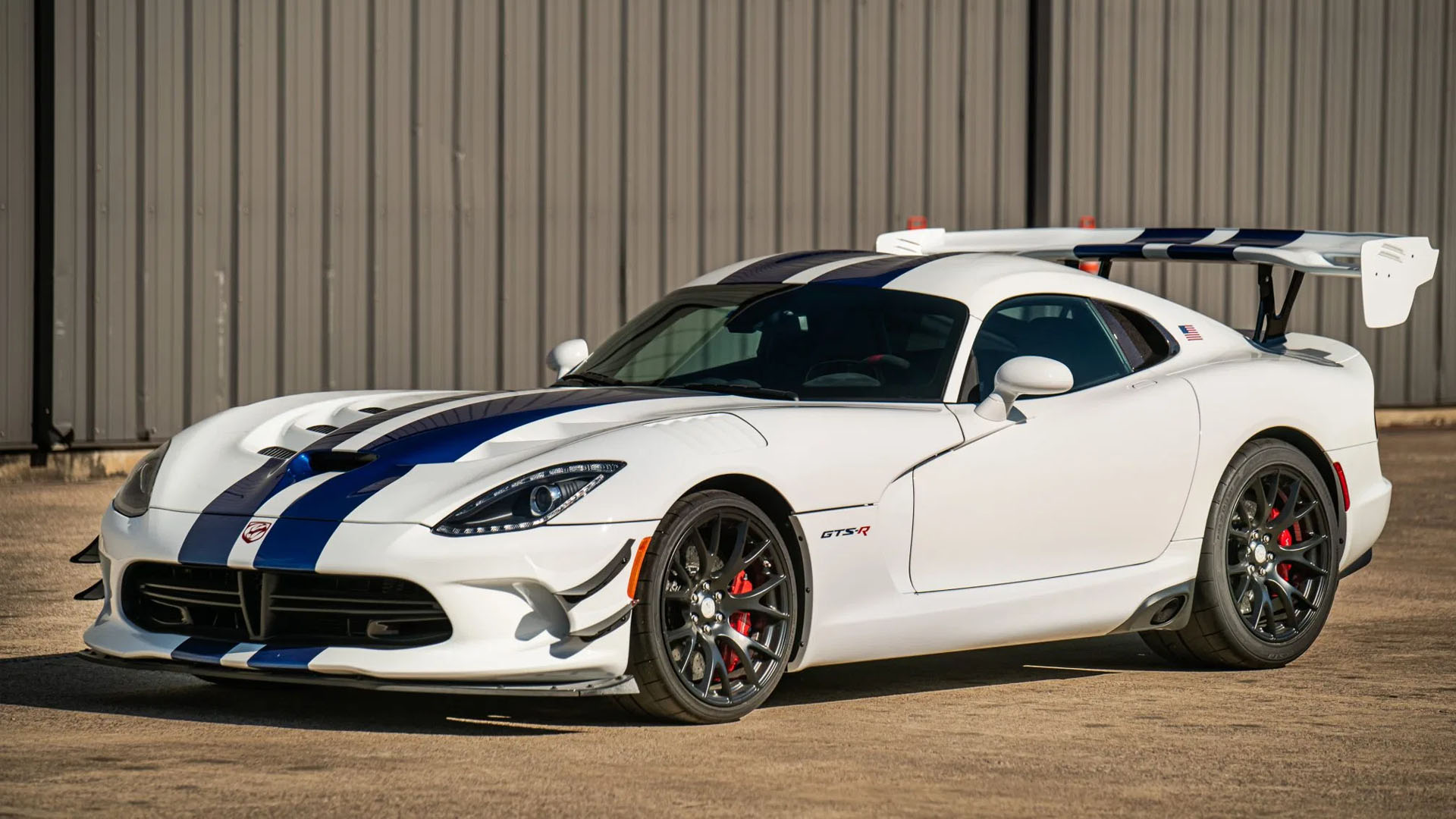 Now I know this 2017 Dodge Viper GTS-R is several steps away from the original, bright red topless model from the Nineties, but it's still related, so when I saw this white one listed for sale, with only 840 miles on the counter, I just had to keep reading about it, more so as this is a special Dodge Viper GTS-R Commemorative Edition ACR.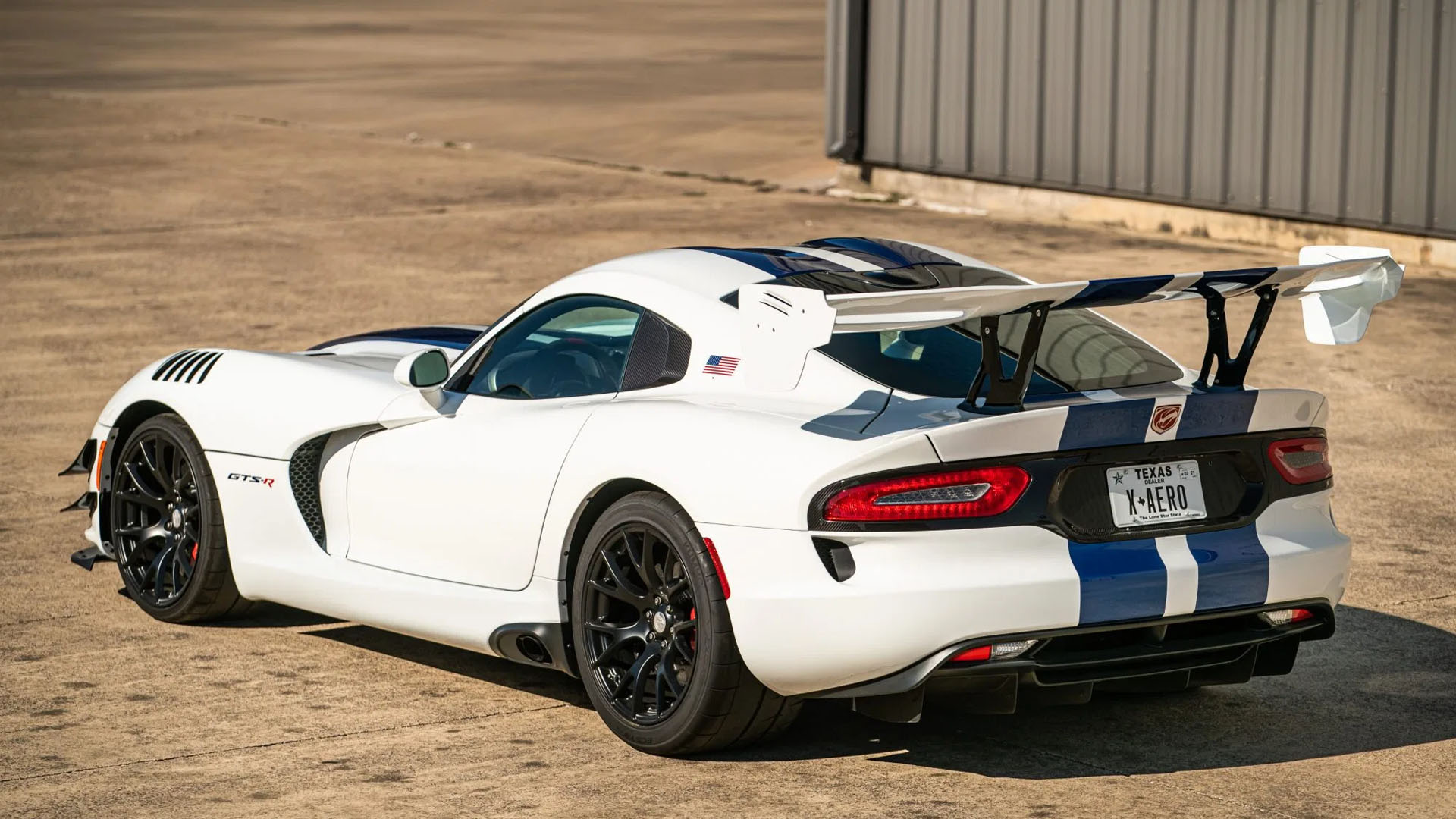 2017 was the final year of production for the Viper, during which a total of 100 GTS-R Final Edition ACR units were built, this bright white with blue racing stripes unit listed here is number 80, finished a paint scheme to commemorate the 1997 FIA GT2 championship-winning factory Viper race cars.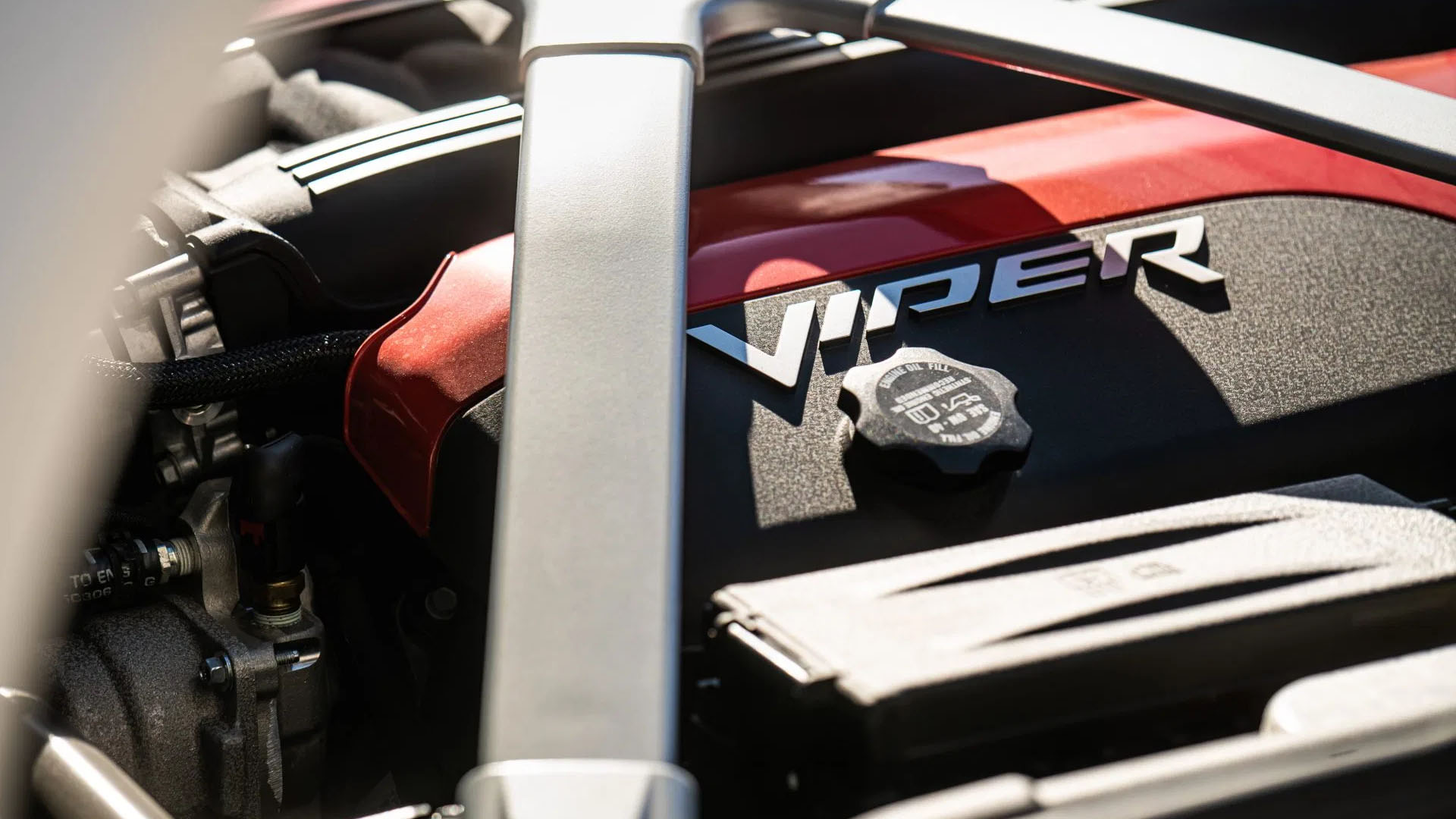 Chassis 1C3BDEDZ9HV500261 has covered only 840 miles since new and is powered by the famous 8.4-liter V10, coupled to a six-speed manual with a limited-slip differential, among the additional equipment are GTS-R badging, a 10-way manually adjustable suspension, a front splitter, a rear diffuser, a rear wing, dive planes, Brembo carbon-ceramic brakes, and 19″ ACR wheels with ACR-spec Kumho Ecsta V720 tires measuring 295/25 at the front and 355/30 at the rear, just in case, this car comes with a spare front splitter.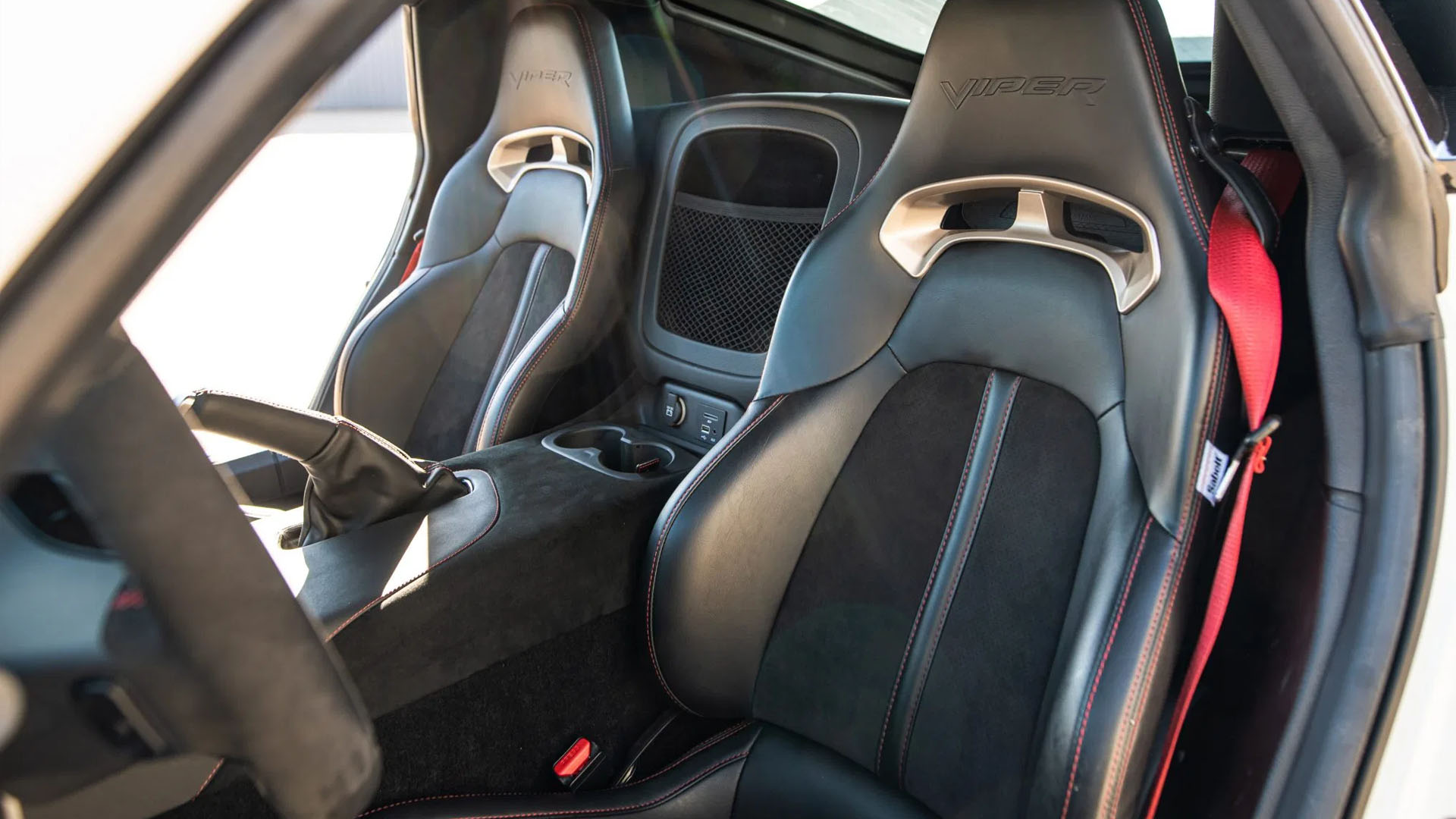 As we are talking about a Viper GTS-R edition, the leather and Alcantara seats on the interior are only manually adjustable, seat belts are bright red while Viper door sills are fitted … this being a limited edition version, there is a special plaque on the passenger side of the dashboard showing the #80/100 in the 2017 GTS-R Final Edition.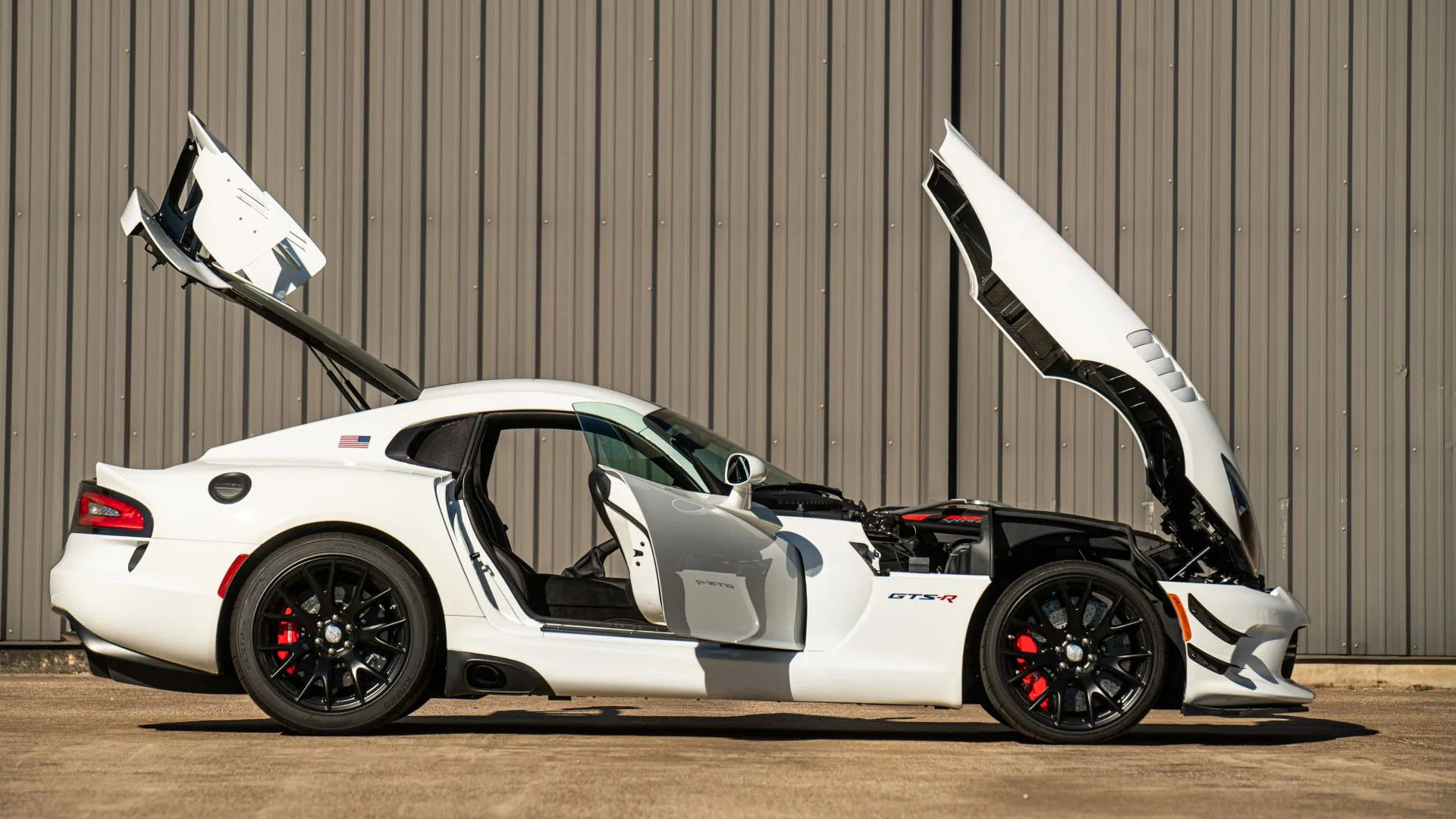 Still, there are some creature comforts to be found on this track-derived supercar, you get help from a five-mode electronic stability control, you can stay cool with the automatic climate control, a keyless entry is always nice to have, while an 8.4″ Uconnect touchscreen display with navigation, a rearview camera, and SRT Performance Pages makes sure you don't get lost … either on the open road or on the race track.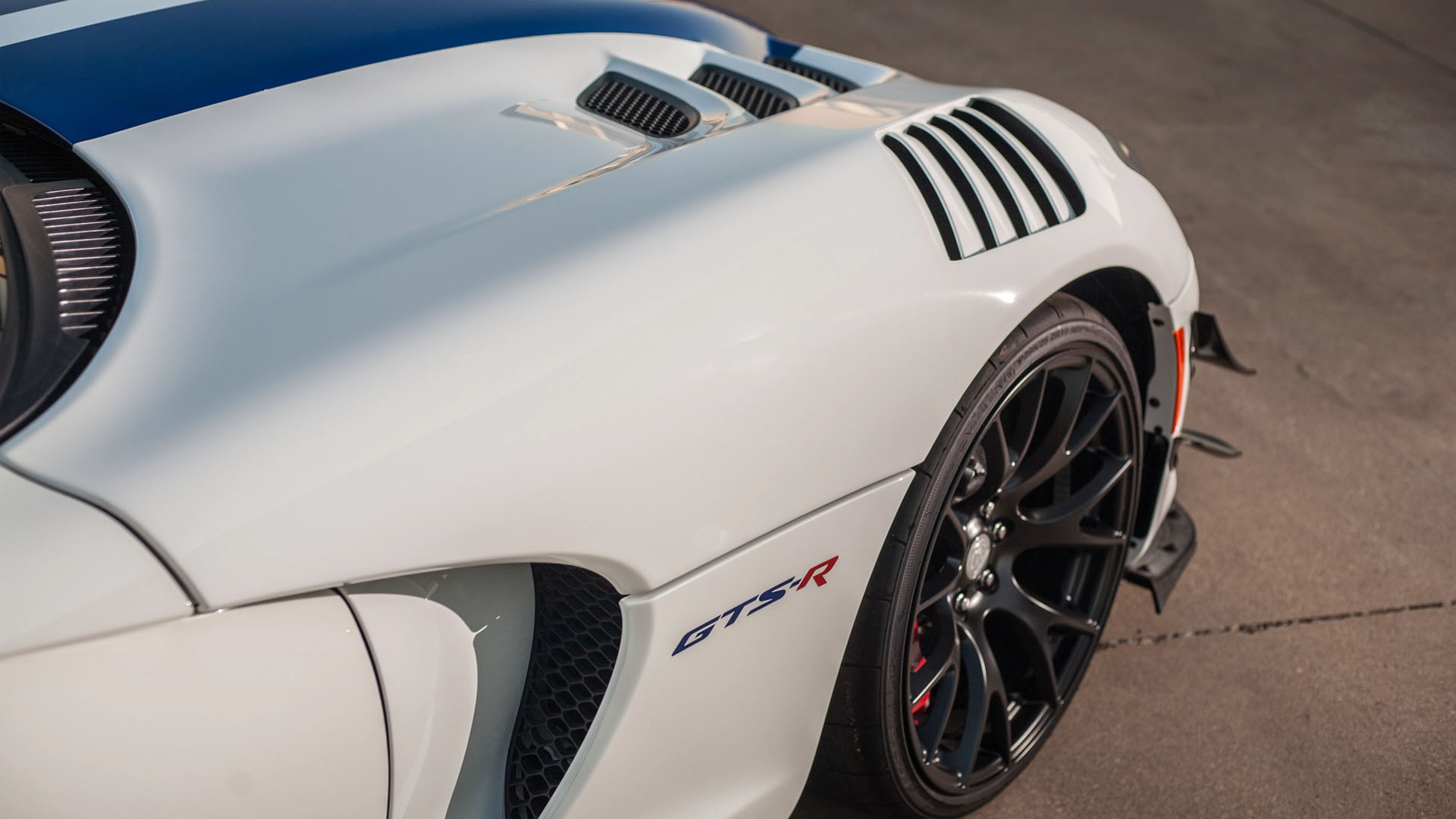 At the time of writing, the bidding stands at $204,000 with only one day remaining, so if you are interested in adding this rare Dodge Viper with very low miles to your collection, you better act quickly and check out the BringATrailer website to put in your bid.