Here is a once in a lifetime chance for you to acquire an exotic Ferrari. This time, it's a 2017 Ferrari F12tdf, one of only 799 ever made, and only one of 230 ever made for North America. It's worth mentioning that any F12tdf is a rare machine and each of them commands a hefty price tag.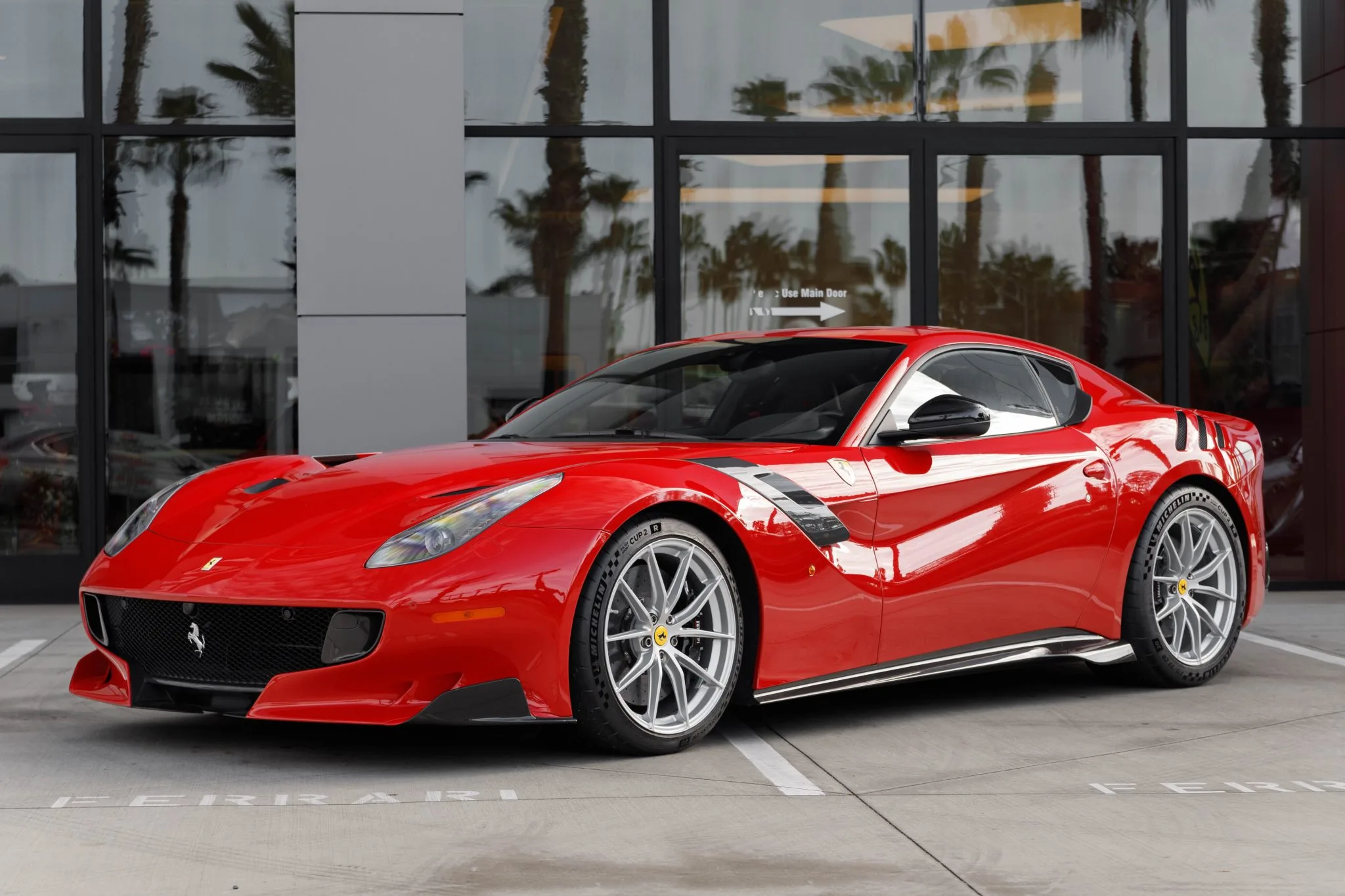 The F12tdf is the only car in recent Ferrari history that has used the tdf moniker. It is a badge that was only worn on one other car, the 250 GT TDF. Both refer to the Tour De France (not the bike race), a grand touring race, taking place over 10 days as the cars raced across the entirety of the French landmass. Much like how the Targa Florio and Mille Miglia were both stopped, it only ended because of the increasing death toll in its later years.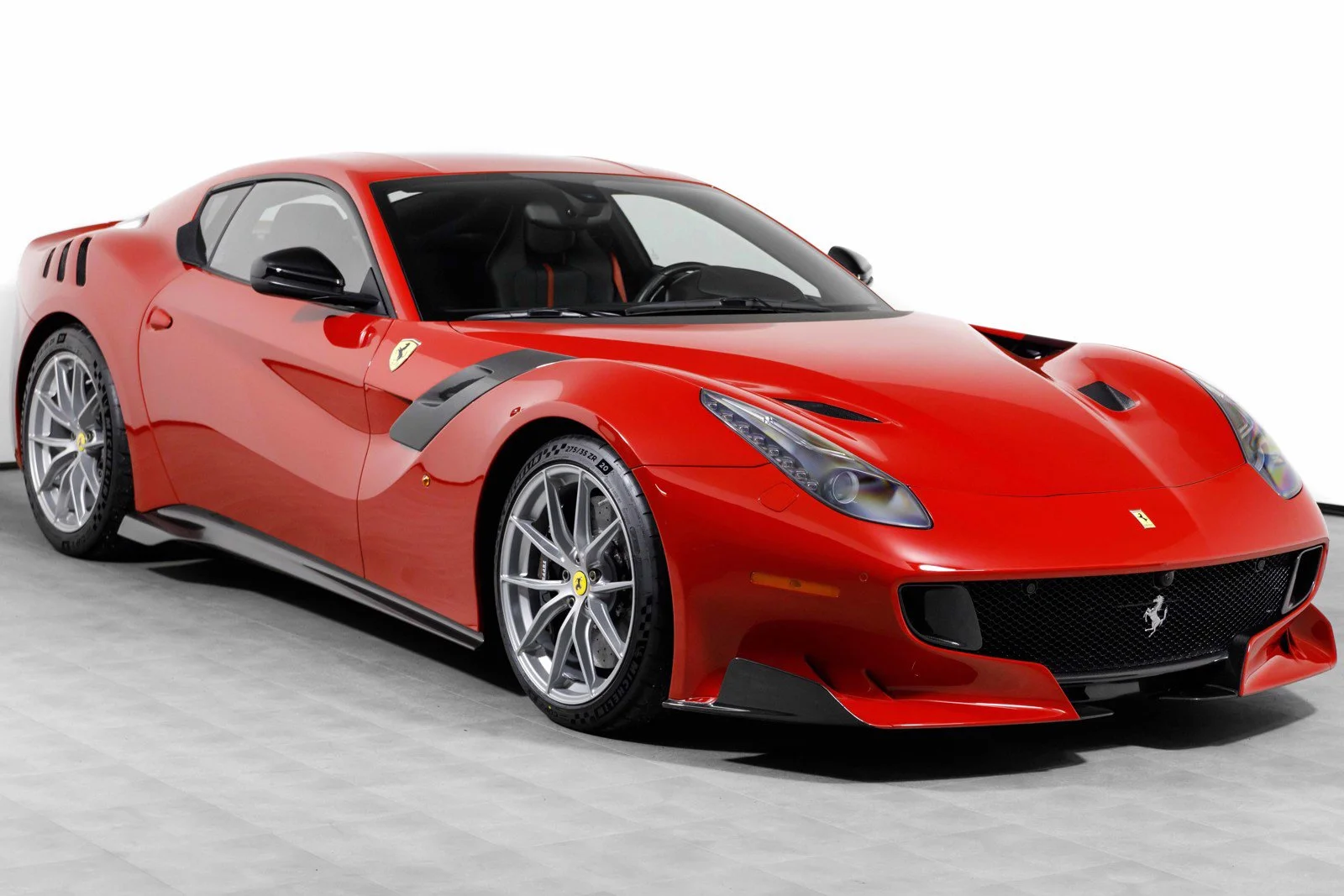 Our example here has only 889 miles on the odometer, which is barely beyond engine break-in procedures.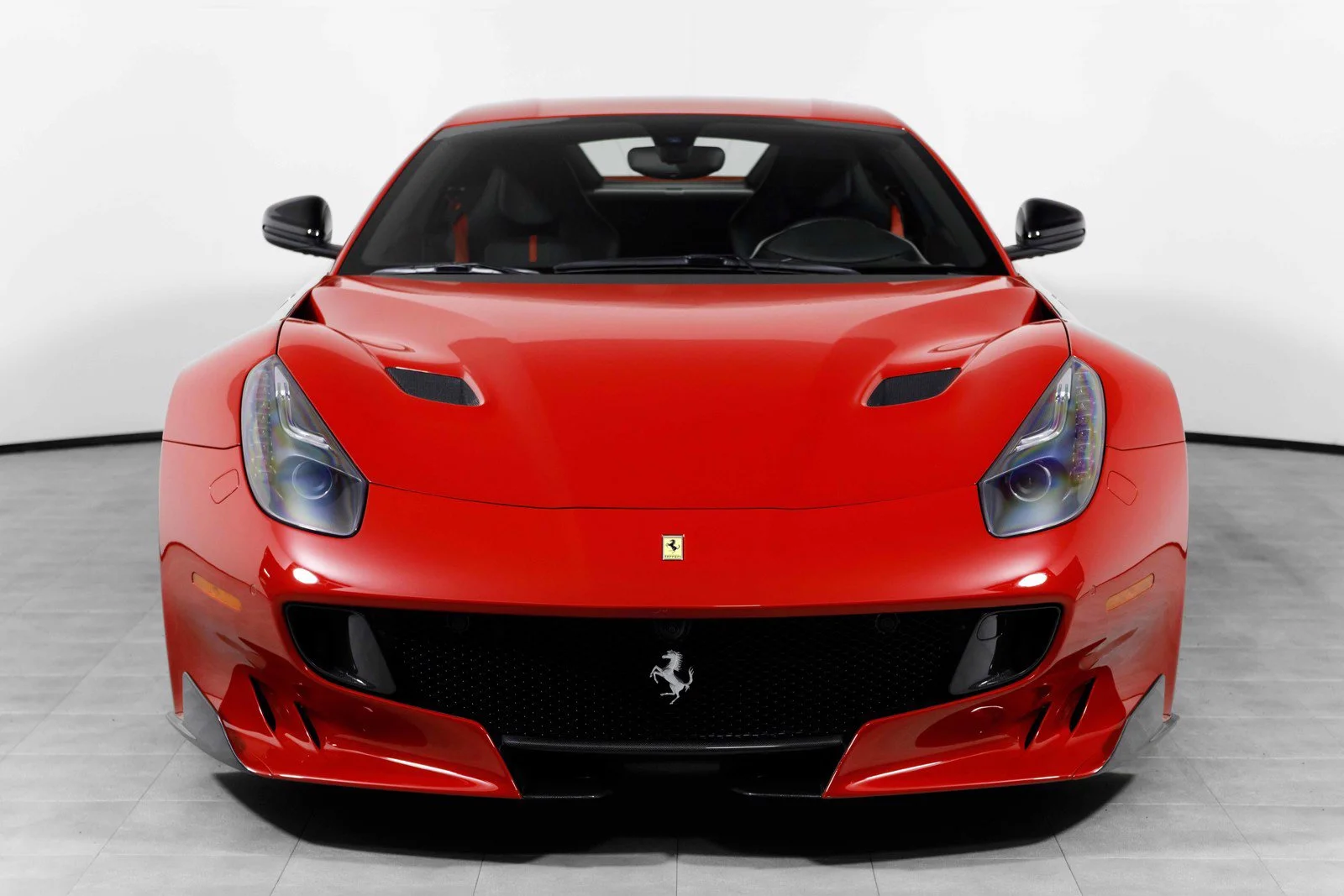 As is available from the Ferrari special series, this F12tdf has a plethora of options that gave it a window sticker of nearly $700,000. The primary of these options is it color scheme, which is a Rosso Corsa Metallic with a Nero leather upholstered interior.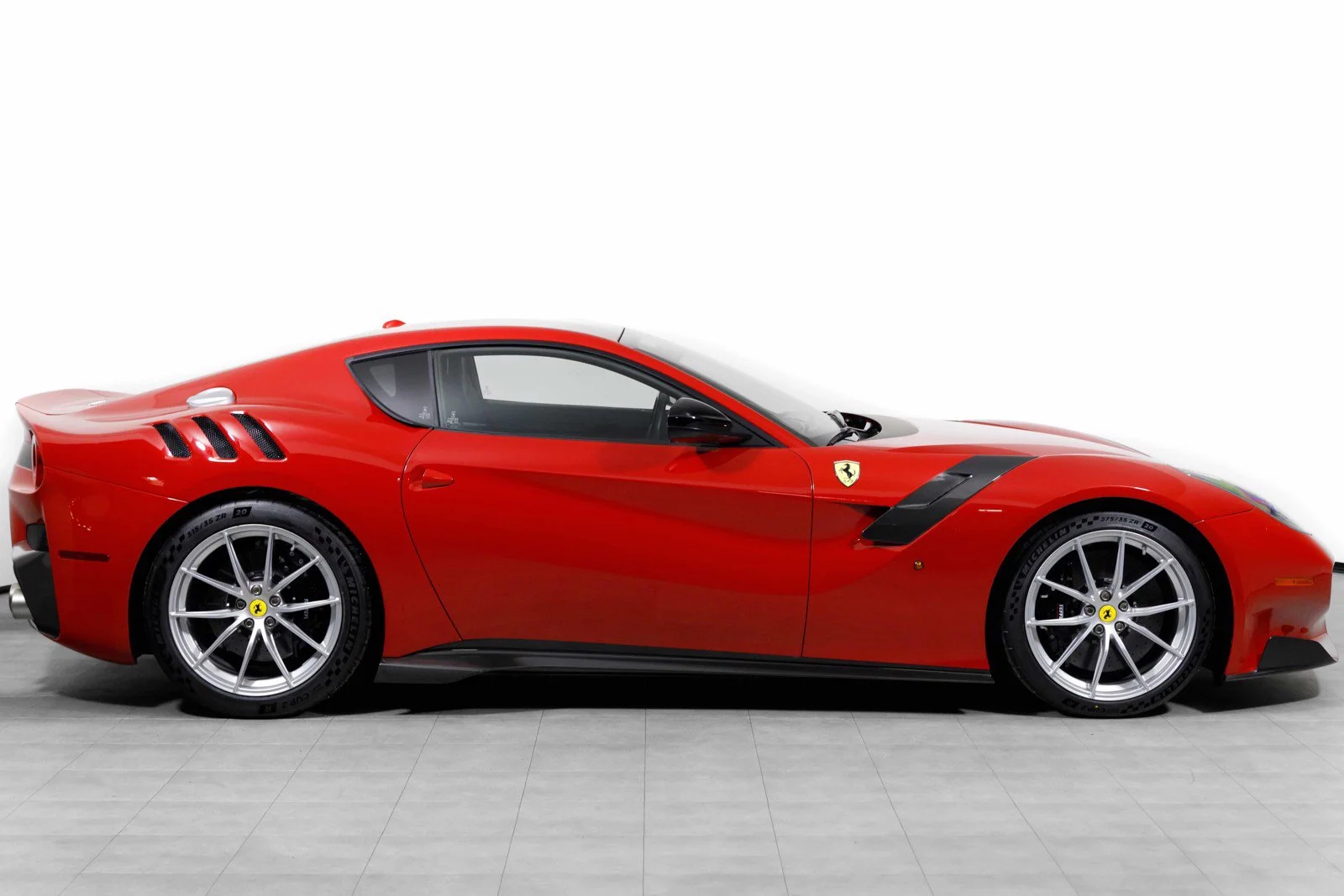 Other options include It comes with four-wheel steering, an SCM-E magnetorheological damping system, carbon-ceramic brakes, 20″ wheels, a suspension-lift system, Scuderia Ferrari fender shields, an adaptive front lighting system, front and rear parking cameras, a leather headliner and rear shelf, and carbon-fiber interior and exterior trim.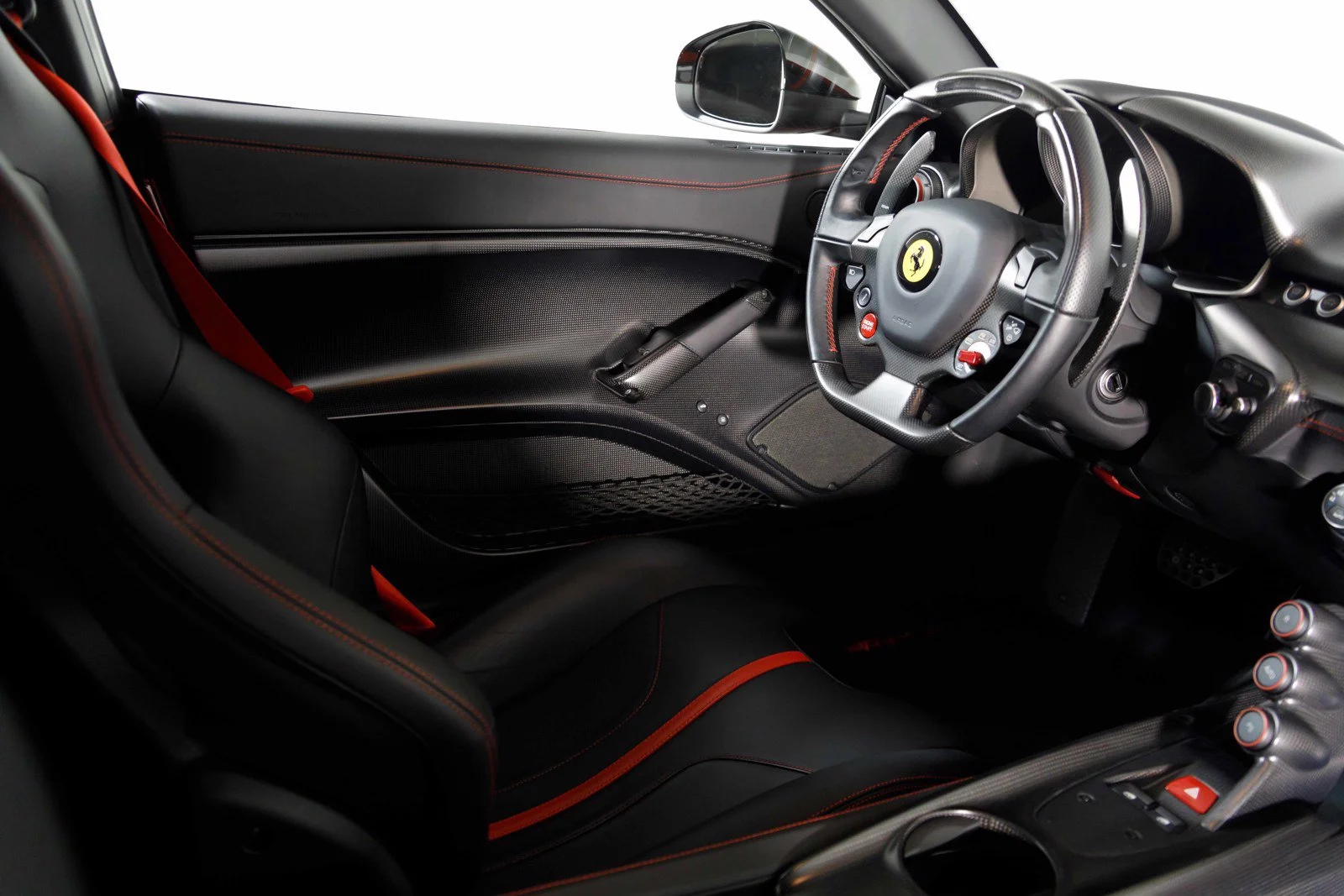 Power comes from a  6.3-liter Tipo 140FC V12 that features variable-length individual intake trumpets, a larger throttle body, revised intake plumbing, a redesigned air filter box, and solid lifters compared to the standard F12berlinetta. Power was factory rated at 769 horsepower at 8,500 rpm and 520 lb-ft of torque at 6,750 rpm.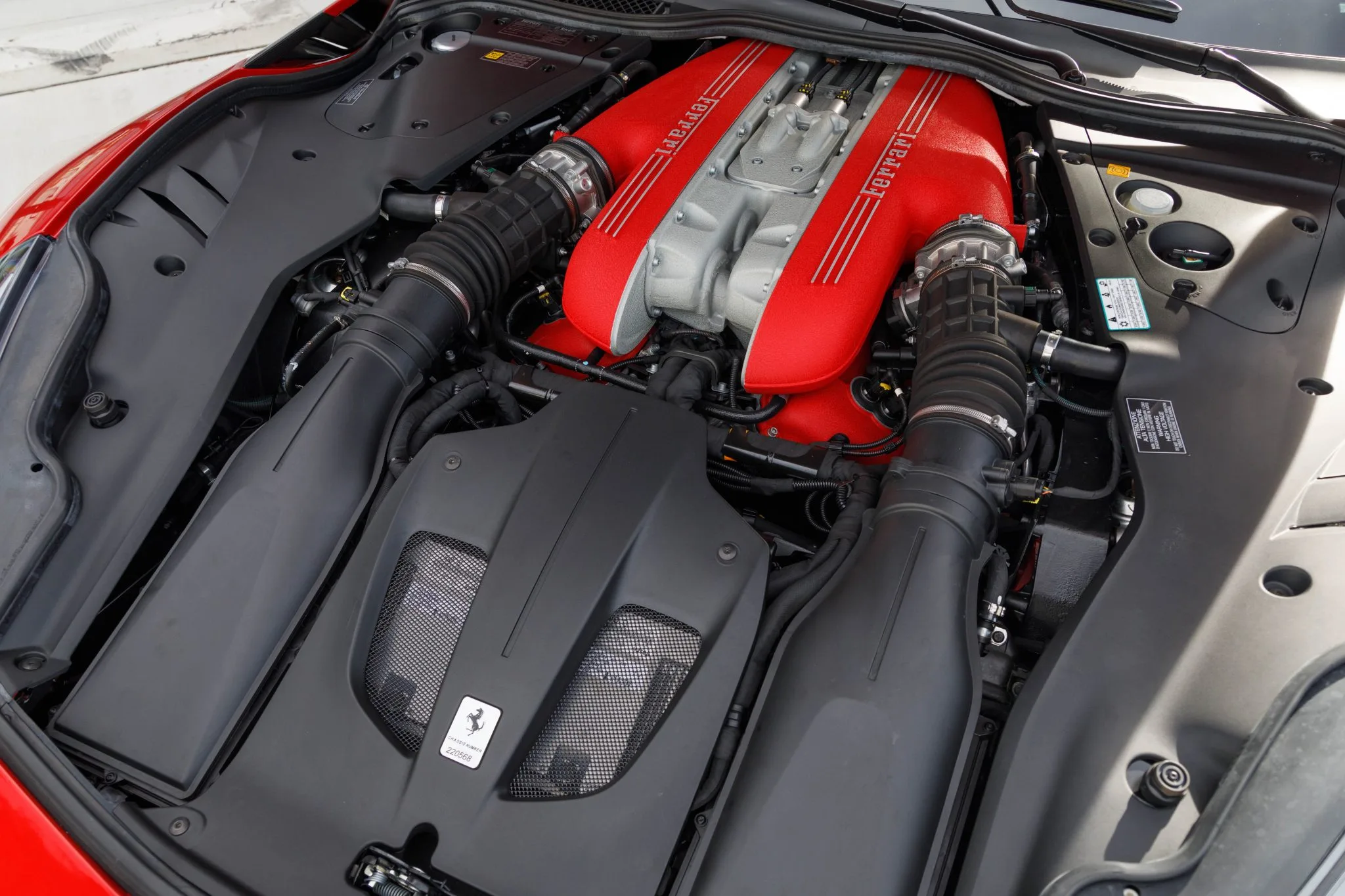 Currently on sale on Bring A Trailer, this is a rare opportunity to own an incredibly rare Ferrari. As of this writing, the current bid stands at $1,000,000 but we expect it to increase before the listing closes 3 days from now.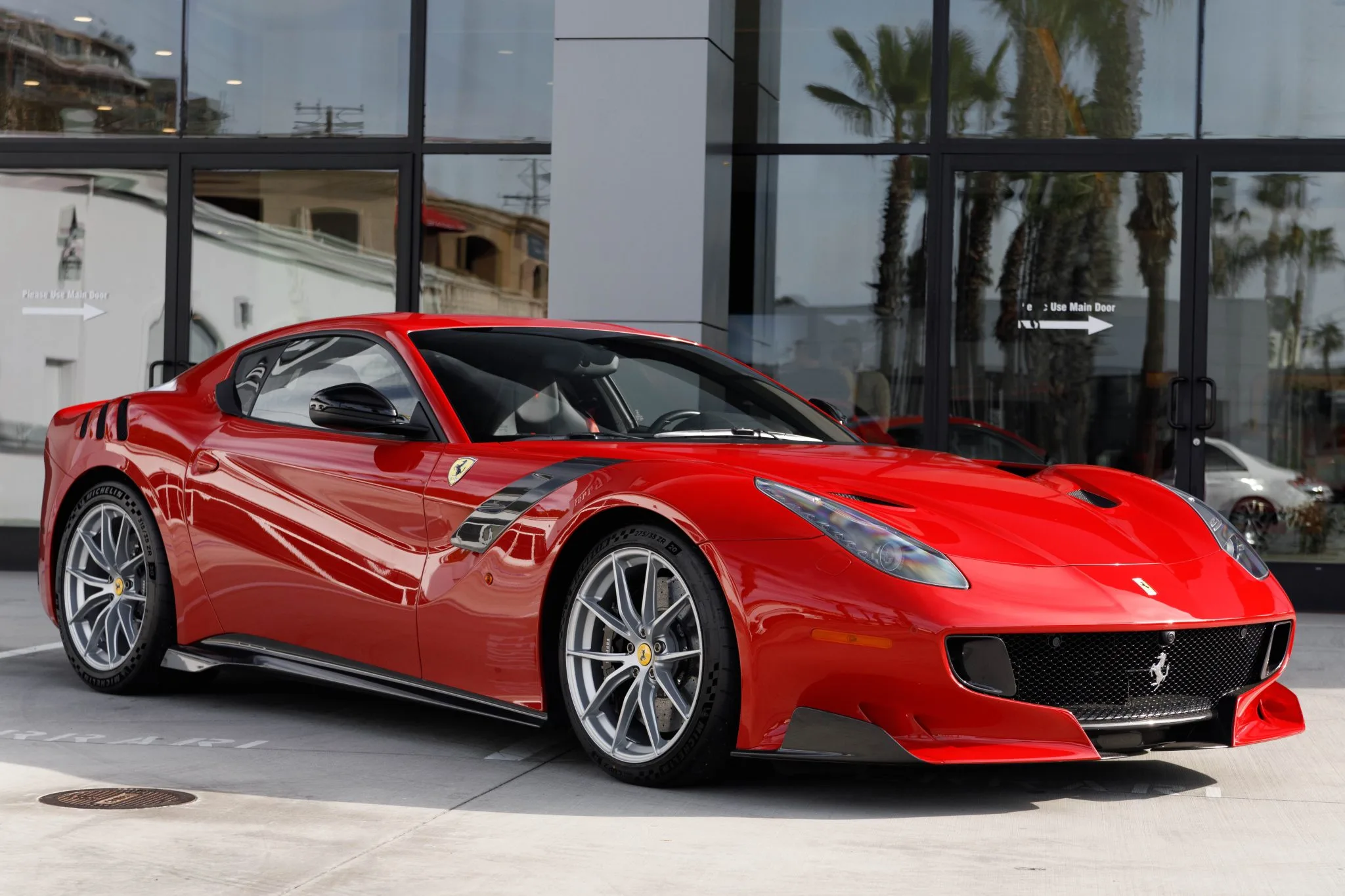 Note: All photos are courtesy of Bring A Trailer