2017 VUHL 05RR
In 2013 the team at VUHL announced the VUHL 05. It was a quick, minimalistic, track-focused sports car that we instantly loved. The Mexican team clearly hasn't been resting because at the 2016 Goodwood Festival of Speed, VUHL launched their new car, the VUHL 05RR. It takes things to a whole new level.
The VUHL 05RR lighter, more powerful and a whole lot faster. With a 600bhp-per-tonne power to weight ratio, it gives the McLaren P1 and Bugatti Veyron a real run for their money. The new car gets an aluminium-carbon monocoque and full carbon fiber body that makes the whole car weigh a scant 1,411 lb (640 kg). Add a turbocharged 2.3l Ford Ecoboost engine with 385bhp (100bhp more than the old car) and you have the parts for a pretty epic machine.
Let's stop for a moment and let those figures sink in. 640kg car. 385bhp turbocharged engine. Race-bred 6 speed sequential gearbox. Rear-wheel drive. 600bhp-per-tonne power-to-weight figure. Epic.
Performance is astonishing, with 0-62mph in 2.7secs?
Michelin Pilot Sport Cup 2 tires, a high-speed steering rack, and a revised aerodynamic package with full-width rear wing and F1-style diffuser should help the VUHL on track.
We love it when the little manufacturers build amazing cars.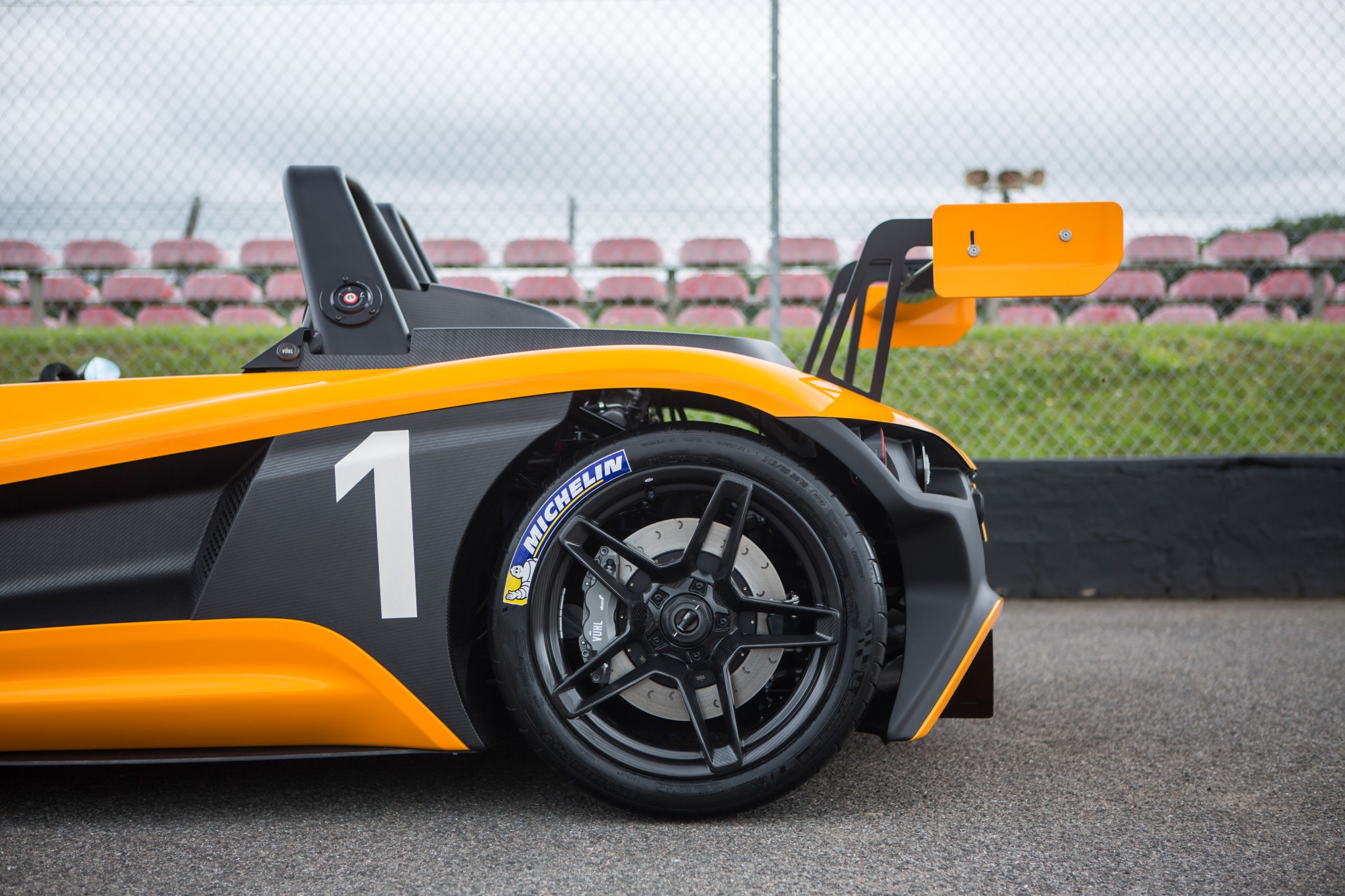 VUHL 05RR Press Release
The VUHL 05RR, Mexico's most exhilarating export and precision-engineered lightweight supercar, takes to Lord March's drive this weekend to make its world debut.
The previous incarnation of the 05 wowed the crowds at the Festival of Speed two years ago with F1 racer Esteban Gutierrez at the wheel. With reduced weight and 25 percent more power under his right foot, British GP2 challenger and Manor Racing F1 reserve driver Jordan King plans to go even faster on Friday.
VUHL will be starring in Goodwood's Michelin Supercar Paddock, parked on the phenomenal Michelin Cup 2 tyres that wrap its ultra-lightweight carbon fibre wheels. Between them and the 05RR's revised aero package, which includes a full-width rear wing and F1-inspired diffuser strakes, following extensive wind tunnel development at MIRA, by Collins LTD. Road-registered but track-focused, the VUHL 05RR comes with full carbon fibre bodywork and a hybrid aluminium-carbon monocoque to trim its already low weight by over 10 percent to 640kg dry. Its highly efficient 2.3l Ecoboost engine, with 6-speed sequential gearbox, produces 385 horsepower, marking a gain of 100bhp over the original VUHL 05.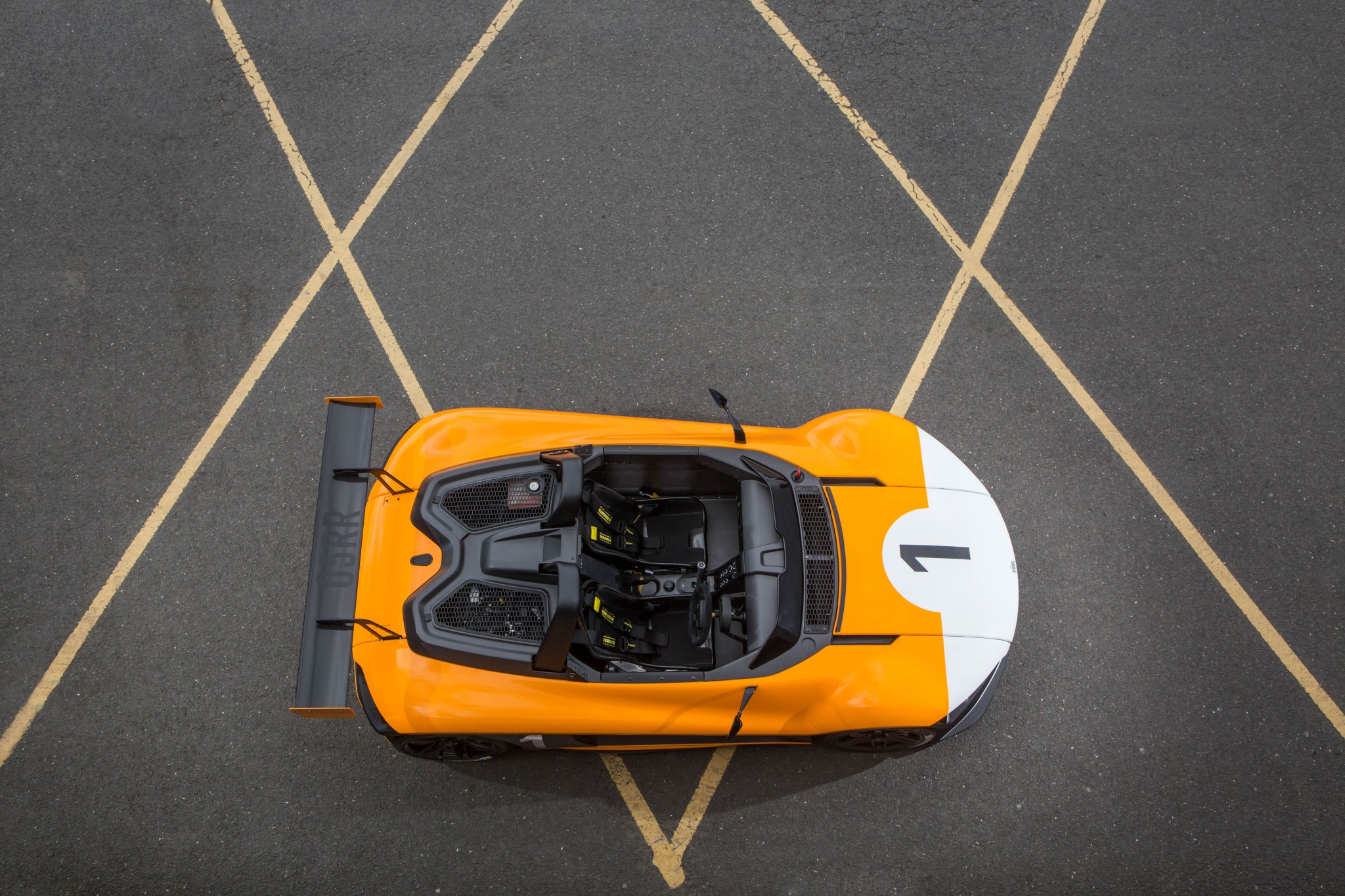 Zero to 62mph arrives in 2.7 seconds and it keeps climbing to 160mph. A lowered centre of gravity of 50mm and high speed steering rack result in the ultimate race car for the road.
Jordan King said: "There's usually a big difference between what people consider a supercar and what is a proper racing car. I'm really excited to drive the Vuhl 05RR because it has the perfect recipe: lightweight to the core, huge power-to-weight, and it looks incredible. Goodwood is going to be a tonne of fun."
Iker Echeverria, VUHL Technical Director: "The Goodwood Festival of Speed is a Mecca for performance car aficionados and the perfect place to reveal the stunning new 05RR. We've upgraded this car in every area to make it faster, more engaging and more aggressive."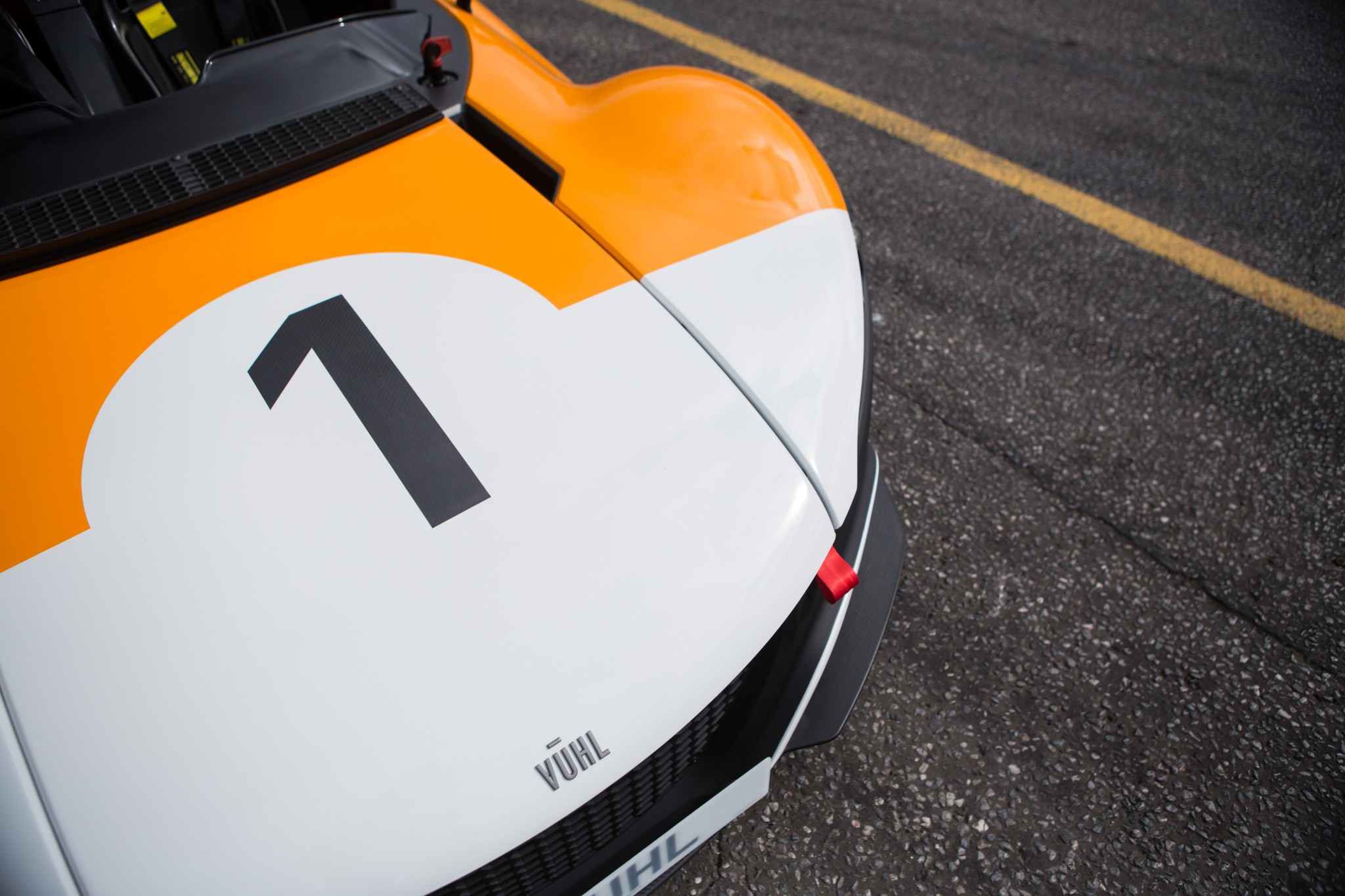 VUHL 05RR Gallery
In Detail
| | |
| --- | --- |
| | |
| Engine Type | 4 Cylinder, DOHC |
| Aspiration | Turbocharged |
| Displacement |  2,300cc |
| Power | 385 bhp |
| Torque | 500 Nm |
| Displacement | 2,300cc |
| Kerb Weight | 675kg |
| Power to Weight | 600bhp per tonne |
| Transmission | Sadev 6-speed sequential |
| 0-60mph | 2.7secs |
| Top Speed | 160mph |
| Chassis | Hybrid carbon-aluminium bonded monocoque |
| Body | Carbon Fiber |
| Suspension | Bilstein 2 way adjustable aluminium dampers, eibach springs |
| Steering | Titan race rack and pinion |
| Brakes | 4 Piston calipers, 330mm ventilated front and rear discs |
| Wheels & Tires | Front (215/45/17 Michelin Cup 2), Rear (265/35/18 Michelin Cup 2) |