The First Ever Rear-wheel Drive Audi
Yes, you read that right. It is widely known that Audi is recognized as a manufacturer that specializes in the production of all-wheel drive vehicles. Dubbed 'Quattro', it's their schtick and they're very good at it.
However, something that is less common knowledge and more difficult to imagine is that Audi has not produced a single rear-wheel drive vehicle since being acquired by Volkswagen in the 1960s – not one in almost 60 years and after millions of cars produced.
All of that changes with one car. The 2018 Audi R8 RWS. A car that no doubt intends to be a game changer for the model it is based on, and also the brand that breathes life into it.
2018 Audi R8 RWS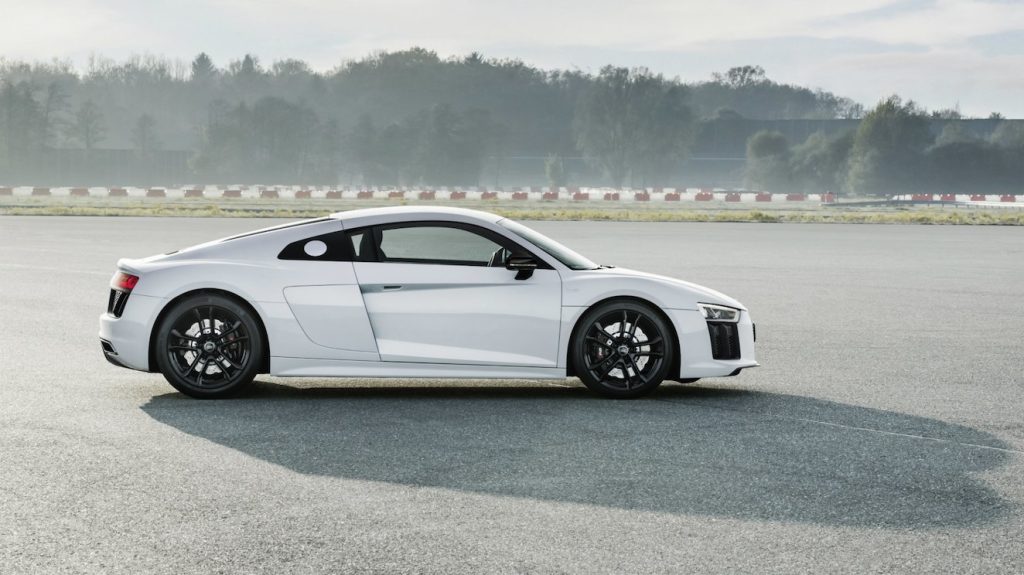 The 'RWS' moniker could be misleading to those who don't already know what it represents on this new R8. It could be confused as being an acronym for 'rear-wheel steering', a feature in production cars where the rear wheels are engineered to turn and assist with steering the car in certain situations. This technology has seen some proliferation lately, which may further add to the confusion.
However, the 'RWS' simply stands for Rear Wheel Series. According to Audi Sport CEO Stephan Winklemann, the Audi R8 RWS is a "limited edition rear-wheel drive R8, made for purists". He has made this as clear as what we now know the 'S' stands for.
With that in mind, Audi has forgone the Quattro system for the R8 RWS which means that the front driveshafts and other all-wheel-drive-essential components were removed from the regular model. Not only does this convert the car to rear-wheel drive, it also sheds about 50 kg of weight.
Although Audi is only producing 999 examples of this vehicle (320 for North America), the RWS is hard to differentiate from the standard R8 aside from some 'Audi Sport' badges (which replace the 'Quattro' ones) and a numbered dash plate to designate its exclusivity.
The most welcoming fact about the car is that despite being a limited production model, the RWS is actually priced a fair bit less than a standard R8, making it the cheapest R8 available off the showroom floor. Starting at just $139,950 USD, the Quattro-less R8 RWS is more than $26,000 USD less than its more complex and heavier variant.
Features And Highlights
Engine
The RWS employs the same power plant as the base R8 – a naturally aspirated mid-engine V10 which produces 540-horsepower and 398 lb-ft of torque. Built in Hungary, the 5.2L engine is also shared with the Lamborghini Huracán.
Touted as a proper sports car engine, it makes peak power at 7,800 rpm and smoothly revs all the way to a euphoric 8,700 rpm redline, all the while providing a delightful symphony of sound via its howling engine note. The absence of forced induction means that the engine is perpetually responsive and reacts to throttle inputs instantaneously.
In a 0-100 km/h sprint, the RWS achieves a time of 3.7 seconds, which is about 0.3 seconds slower than the base model Quattro R8. This should be expected, as off-the-line-traction is something that the Quattro system greatly enhances; in any case, the RWS isn't about raw power. Being the lighter car, it should make up that time over a longer sprint anyway.
Chassis
The engine remains mated to the same 7-speed dual-clutch transmission equipped on the standard R8. While the DCTs are undoubtedly the best piece of machinery for handling the power of a modern-day sports car, perhaps Audi should have considered a manual transmission option which would have shed more weight and leaned even more in favor of the purist demographic they are targeting.
The steering ratio remains the same at 15.7:1 and was not a hugely popular trait in the Quattro-equipped variants. However, the suspension geometry has been modified to accommodate the new layout and weight reduction – as a result, the RWS responds faster to steering inputs, provides better feedback and the turn-in is much sharper than before. The brakes are the "regular" steel fanfare but work in a balanced harmony with the car as a whole. Carbon ceramic brakes are available as an option.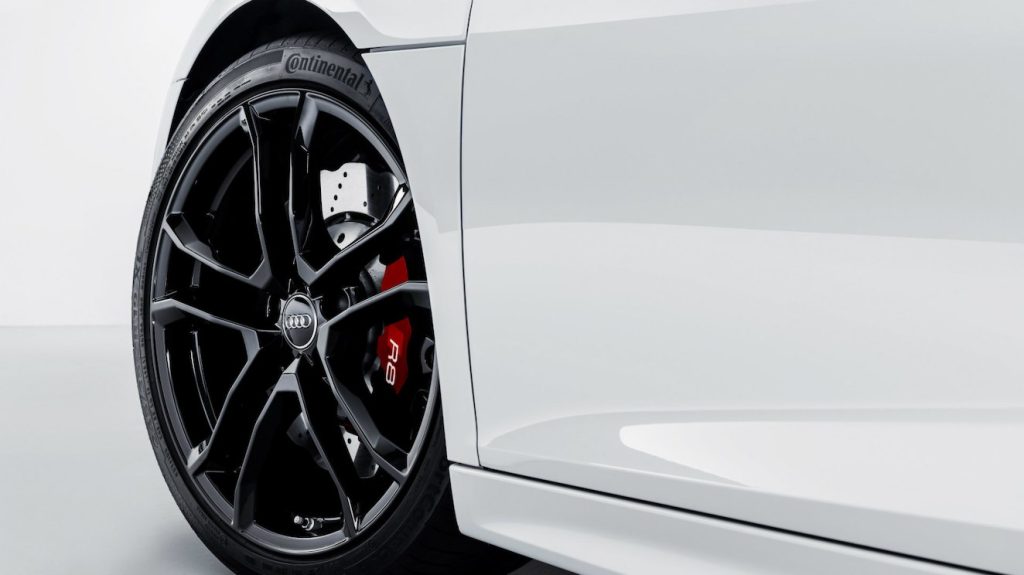 Exterior
With only 320 examples headed to North America, it will be very difficult to spot an RWS in person. Even if you are so fortunate, telling it apart from a Quattro R8 will prove to be just as challenging.
At first glance, the RWS will appear to be no different than the other variants; a gloss black upper side blade, body-colored lower side blade, matte black grilles, gloss black wheels and optional red vinyl stripe being the only distinguishing factors.
The RWS will be available in just coupe form for North America, but will also have the added choice of a convertible in other markets.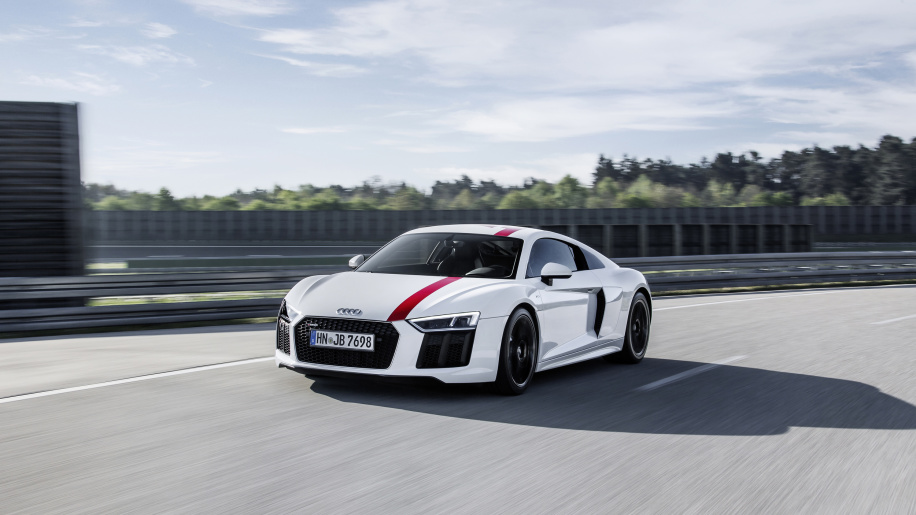 Interior
Nappa leather sport seats come standard as does an infotainment system with navigation. A Premium package is offered which provides more leather and Alcantara finishes along with an upgraded sound system and 18-way power-adjustable seats.
The Carbon package – which can only be optioned on top of the Premium package – adds carbon fiber overlays on the center console and instrument-panel surround.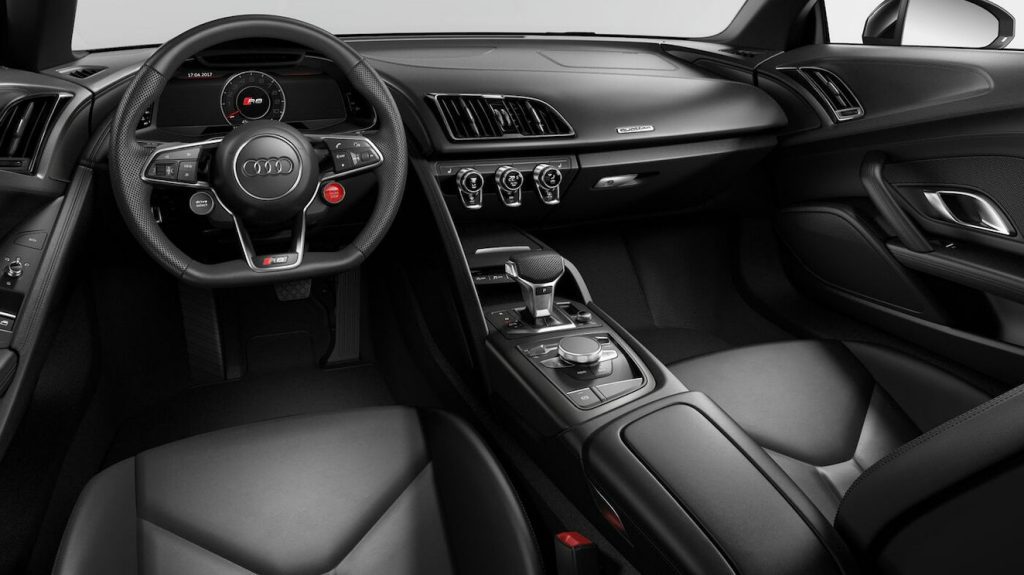 Verdict
A rear-wheel drive Audi-anything is certainly something special; add an R8 to the equation and you've got something like no other.
In my opinion, it would be hard to imagine how someone wouldn't see the massive appeal that the Audi R8 RWS provides:
It's the very first and only rear-wheel drive Audi – and it will be exclusive

It has a wailing, naturally aspirated V10 with an 8,700 rpm redline

It benefits from a lighter and meticulously balanced chassis
Also, don't forget that you get all of this for almost 20% off the sticker price of the base level Quattro (and it is more than $60,000 USD less than the top-of-the-line V10 Plus model).
The experts say that the RWS remains as easy to drive and is as compliant as its Quattro versions. This they say, makes the cars feel virtually indistinguishable, until at the race track or during inclement weather conditions.
While it's not the life-altering change that would be experienced from something more akin to say – going from a Porsche 911 Carrera (4WD, in this case) to a 911 GT model – the RWS is really a great buy for anyone considering an R8; or a mid-engine, rear-wheel drive supercar in general.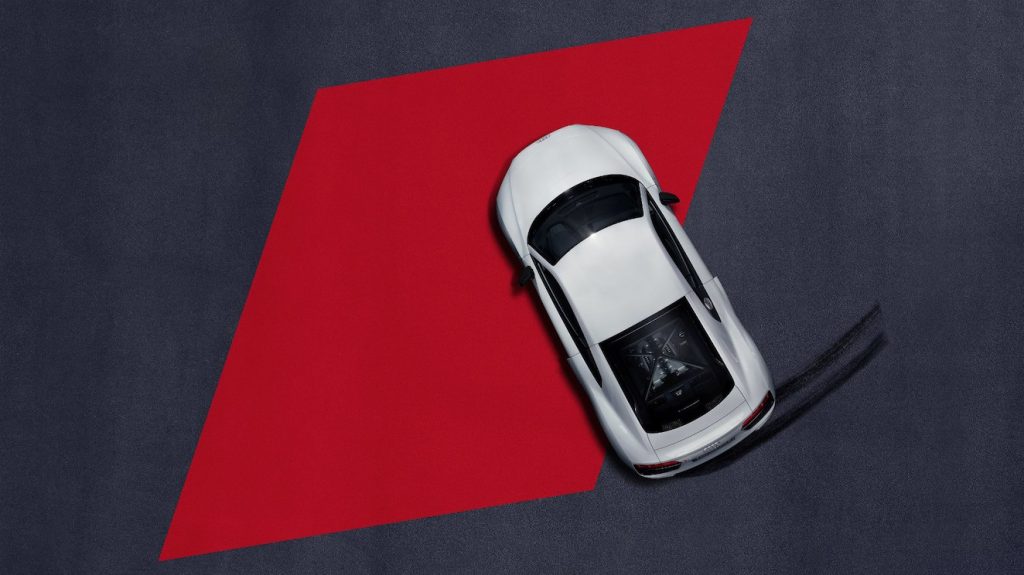 Specifications And Performance Summary
Pricing And Model Info
| | |
| --- | --- |
| Make | Audi |
| Model | R8 |
| Generation | 2018 – Present |
| Car type | Coupe, Convertible (only outside North America) |
| Category | Series Production Car |
| Built At | Neckarsulm, Germany |
| Units Produced | 999 |
| Base Price (US) | $139,950 |
Chassis And Powertrain
| | |
| --- | --- |
| Curb Weight | 1,610 kg (3,550 lbs) |
| Layout | Mid-engine |
| Driven wheels | Rear-wheel drive |
| Engine | DOHC 40-valve V10 with aluminum block and heads, direct fuel injection |
| Aspiration | Naturally Aspirated |
| Displacement | 5.2 Litres |
| Transmission | 7-speed DCT |
Engine Output
| | |
| --- | --- |
| Power | 540 hp @ 7,800 rpm |
| Power / litre | 103.8 hp / litre |
| Power-to-weight ratio | 6.57 lb / hp |
| Torque | 398 lb-ft @ 6,500 rpm |
Performance
| | |
| --- | --- |
| 0-100 km/h | 3.7 seconds |
| 0-60 mph | 3.5 seconds |
| 0-100 mph | 7.6 seconds |
| ¼ mile | 11.6 seconds |
| Top Speed | 199 mph (320 km/h) |
Photo Gallery
[Include images from task zip file]
Video Reviews
https://www.youtube.com/watch?v=icngByL1gdo