2019 Nissan GT-R50
Nissan and Italdesign Collaboration for Half-Century of GT-R
The Nissan GT-R is still going strong and remains a popular figure amongst supercar enthusiasts. Though it has received some refreshes and minor facelifts along the way, the GT-R (R35) of today continues to be based on the same chassis, engineering principles and overall design cues since its 2009 release.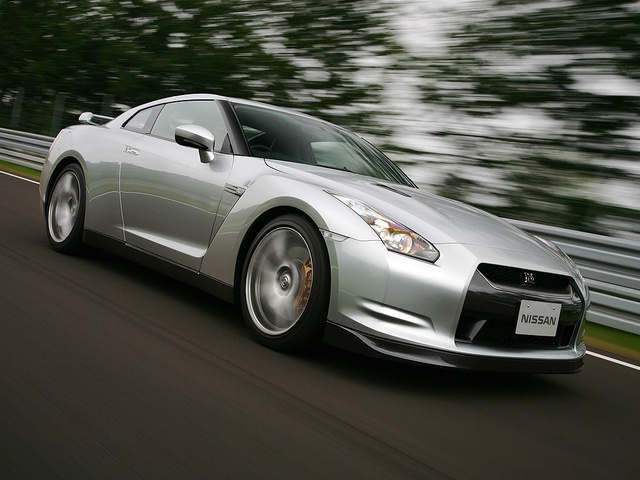 The 10-year anniversary of the current generation GT-R also coincides with the 50th birthday of the infamous GT-R moniker. It has been a half-century since the first Skyline GT-R was sold through the Nissan Prince Store, foreshadowing what would become one of the most iconic and legendary names in motorsport – 'GT-R'.
To commemorate this very special time in history, Nissan has teamed up with Italdesign to create a one-off prototype which is based on the top-of-the-line 2018 Nissan GT-R Nismo. Dubbed the "GT-R without limits", the appropriately named GT-R50 will have a limited production run of just 50 units, each going for $1.05-million USD.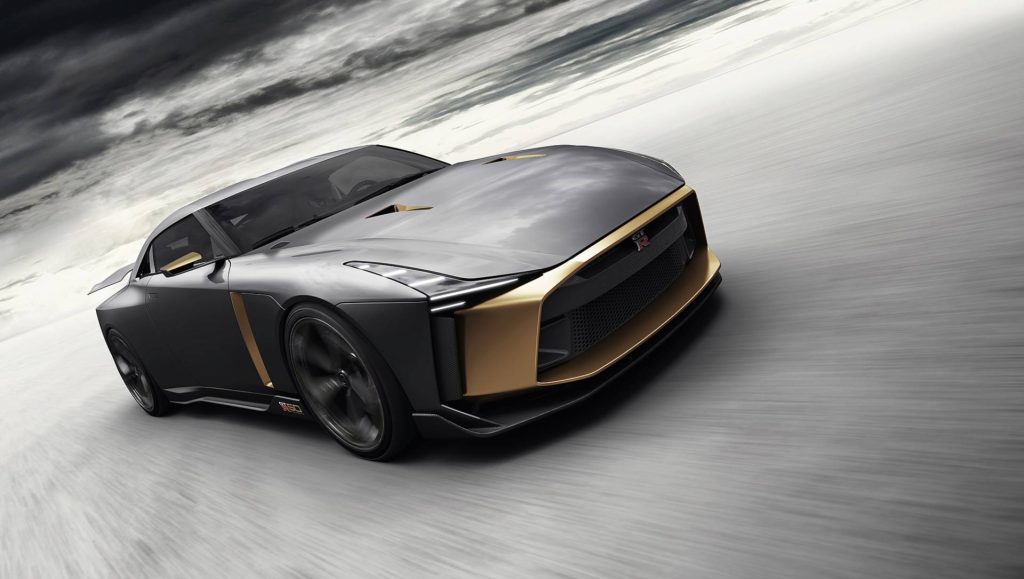 Having already made an appearance at the Goodwood Festival of Speed, the GT-R50 concept will continue its tour with a stop in Belgium at the Spa-Francorchamps circuit, then California's Pebble Beach and Weathertech Raceway Laguna, before heading home to Japan where final considerations for production will be made.
Nissan has gone on to state that the GT-R50 is not to be thought of as a template for the next generation GT-R – scheduled to be released in 2020 – but as a one-off design which celebrates the heritage of GT-R.
Nissan GT-R50 by Italdesign
Although the GT-R50 continues to be based on a current production model GT-R, we can expect the Italdesign iteration to be the most unlike any before it. With a re-tuned engine and unique design elements never seen before on the GT-R, it is clear that the collaboration of Nissan and Italdesign treat their proclamation of a "GT-R without limits" as more than just a catchphrase.
Engine & Chassis
Nismo continues its charge in the tuning department, with the familiar 3.8L V6 twin-turbocharged engine now able to produce 710-horsepower and 575 lb-ft of torque, making it the most powerful GT-R ever made from the factory.
This is done by adding larger turbochargers and intercoolers, along with a beefier crankshaft and connecting rods and bearings. Nismo says that they have tweaked the intake and exhaust systems and added larger fuel injectors, oil jets, and revised camshaft profiles.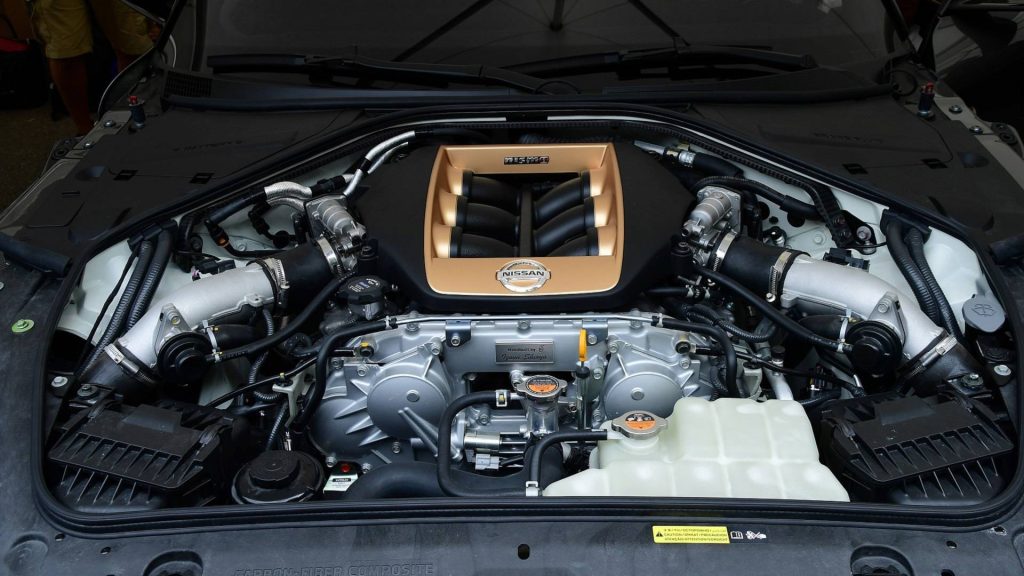 In order to properly acclimatize to its increased power output, the GT-R50 is fitted with a reinforced dual-clutch transmission with sturdier differentials. The GT-R50 has also been equipped with Bilstein Damptronic I suspension with continuously adjustable damping. Brembo brakes and Michelin Super Sport tires mounted to 21" wheels provide the stopping power and grip respectively.
Exterior & Interior Design
Italdesign's interpretation of the GT-R50 characteristically saw to it that every body panel on the car would not be left untouched.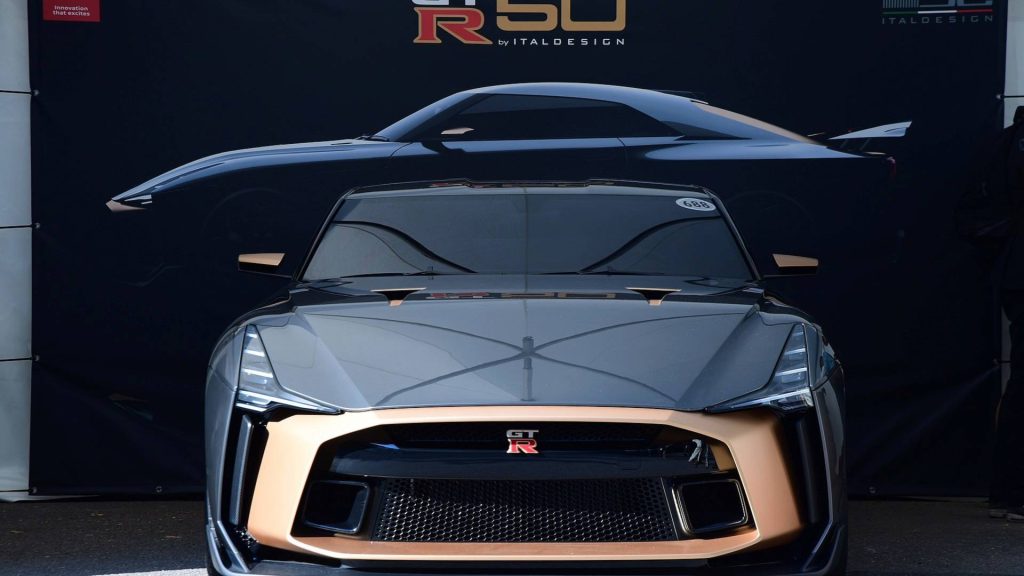 Most notable a first glance is the gray and gold contrasting paint job. Included in the plethora of new design cues are a lowered roofline and redesigned rear window, unique front and rear fascias, 'samurai blade' front fender cooling outlets, an adjustable rear wing, and reimagined LED headlights and tail lights.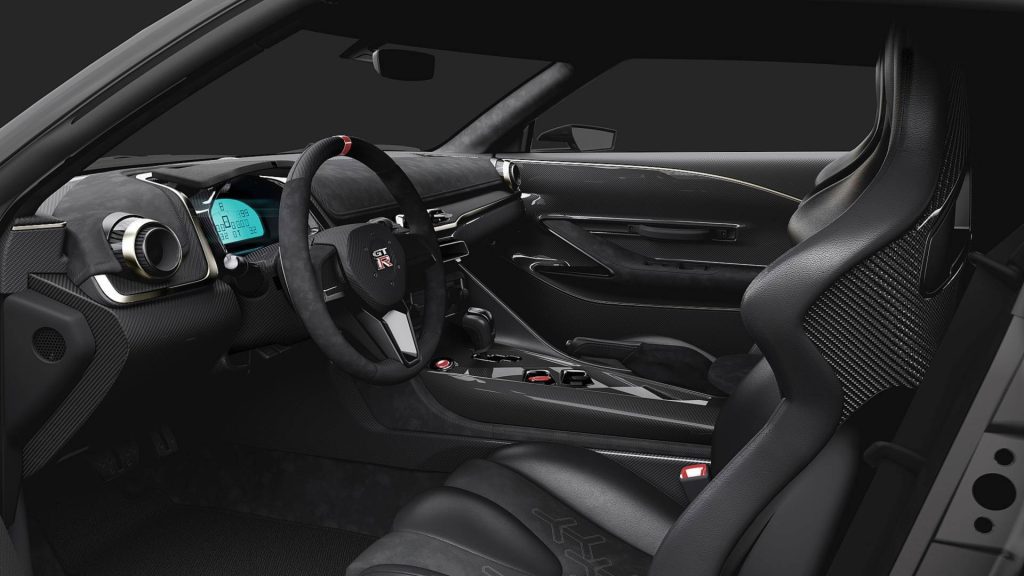 Inside, carbon fiber and Alcantara finishings are used to line the interior. In following with its exterior elements, the interior is also accented with gold colored trim on the digital instrument cluster, door covers, and shift knob.
Photo & Video Gallery