"Lively Young Horse" Joins Porsche's Line-Up
The Mission E's newly adopted name – "Taycan" (pronounced: tie-con) – translated from German roughly means "lively young horse", and is a tribute to Porsche's historic crest.
The new all-electric stable mate will be in production next year and is expected to go on sale in late 2019. The aforementioned was all announced at the '70 Years of Porsche Sports Cars' ceremony, which took place on June 8, 2018.
The Taycan has certainly evolved since Porsche first unveiled the Mission E concept back in 2015 – most notably in its design cues. Morphing from a sleek sedan silhouette to what is now more of a sporty crossover fastback design, the Taycan still remains what it was set out to be from the beginning.
"Our new electric sports car is strong and dependable; it's a vehicle that can consistently cover long distances and that epitomizes freedom," stated Oliver Blume, Porsche AG chief when describing the goal of the vehicle.
With that said, the Taycan will be the amalgamation of Mr. Blume's message. While limited specification information is available for the car, here's what we do know.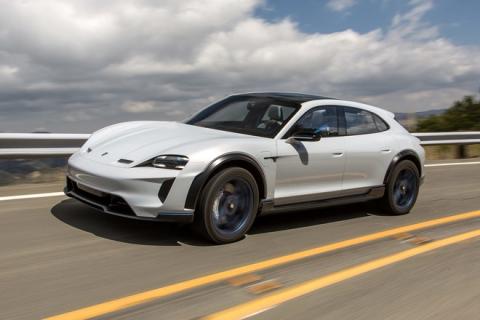 Engine and Performance
The Taycan will have 2 electric motors powering the car with a combined output of over 600-horsepower. The rear motor will output the majority of the power, making the Taycan drive more like a rear-biased car. Porsche has indicated that the Taycan should be capable of 0-60 mph in 3.5 seconds or less and have a top speed of approximately 155 mph.
Braking will also be assisted with permanent magnet synchronous electric motors. Two performance modes – or in this case, what is essentially a two-speed gearbox – are available to maximize driving efficiency in either city or highway driving scenarios.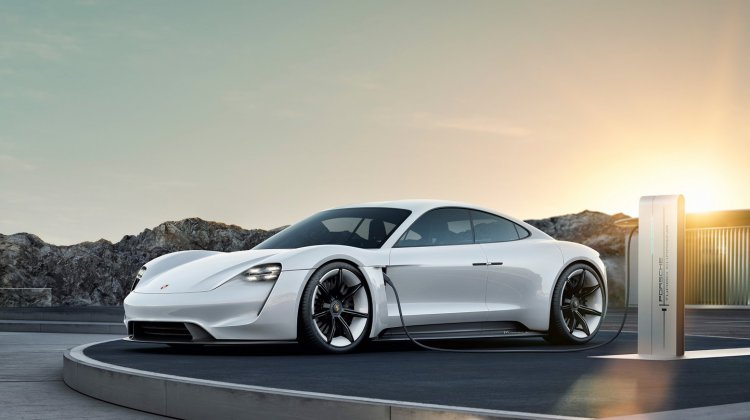 Range and Charging
Porsche claims that the vehicle's maximum range on a single full charge will be around 500 km or 310 miles. Real-world mileage will ultimately vary based on driving conditions, but Porsche has a history of understating performance figures in lieu of the risk of underachieving.
The Taycan can be charged up to 80% ( or the equivalent of a 400 km boost) in 15 minutes with an 800-volt charger.
Design
As mentioned earlier, the Taycan has now taken the form of a crossover vehicle, so we can expect it to be a 5-door-wagon with a raised ride height.
Porsche AG chief designer Michael Mauer said of the Mission E Cross Turismo, which the Taycan is based on, "The key for the Panamera Sport Turismo was versatility. In the case of the Mission E Cross Turismo, the focus was more on this combination of different vehicle characteristics. Take this car in the morning to the meeting in the city, and in the evening, you go to your chalet in the Swiss mountains."
Supercars.net will be providing news updates on the Porsche Taycan as they become available.  
Photo &  Gallery
Video