The Nissan GT-R has been an impressive car for a while now, and while it might be time for a replacement, it seems we'll be getting a 2023 model nonetheless, and it comes in two flavors in fact, a 2023 Nissan GT-R Premium will set you back at least $113,540, but for the purists, there is only one option, and it's the 2023 model year Nissan GT-R NISMO, which is about $100k more expensive at an MSRP of $210,740 before tax, title, license fees and destination charges … and make no mistake, the dealer can still set the actual price.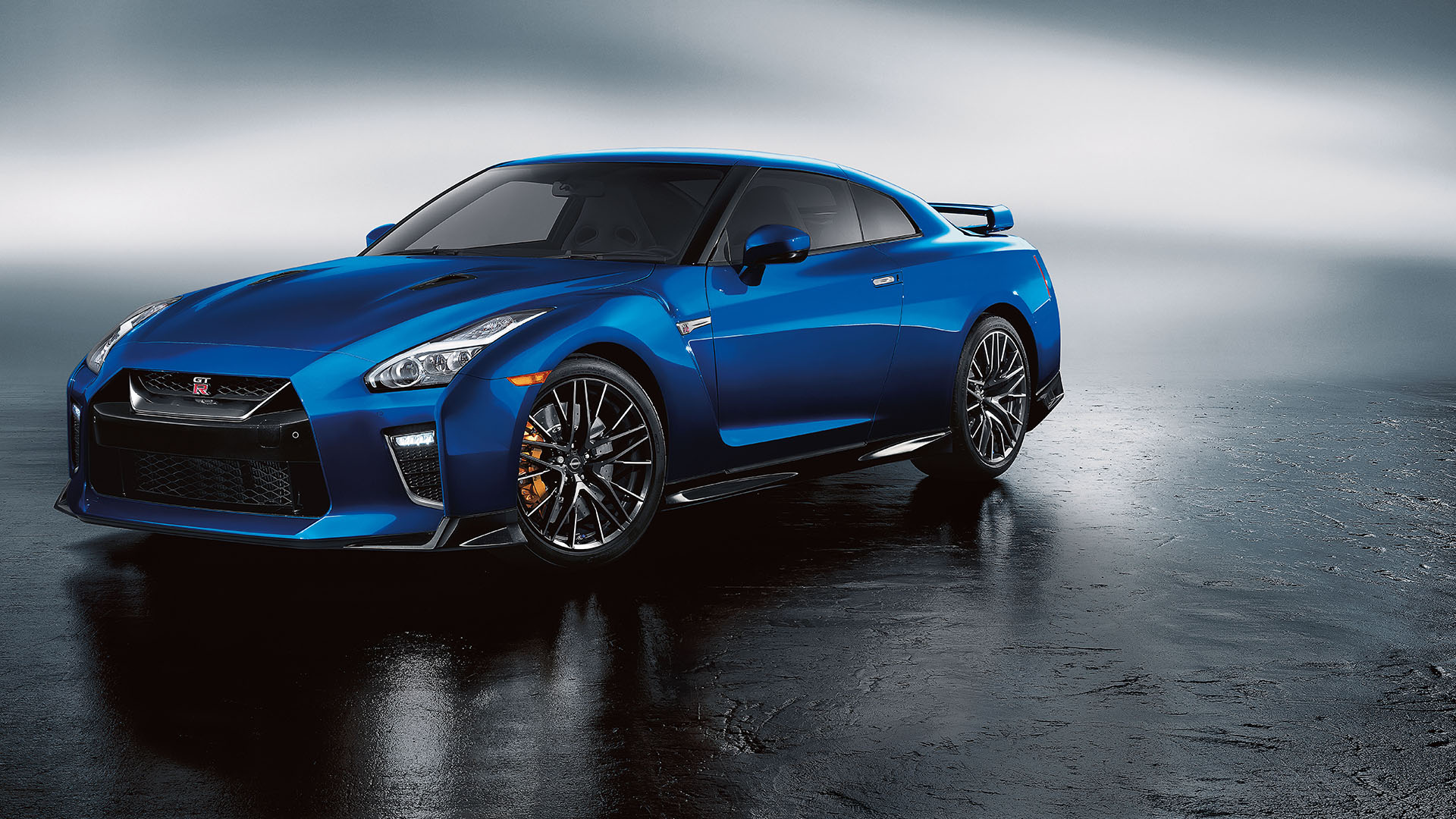 When it comes to Nissan's high-performance engineering, the GT-R sits at the absolute top for cars available to the general public, and while we're talking about either 565 hp or 600 hp depending on the version, the GT-R still is famous for its confident handling while an elaborate number of features allow for everyday driving at the same time, I wouldn't go as far as calling it a comfortable GT however, the GT-R is a supercar in the end, and looks and feels like one when sitting behind the leather-wrapped steering wheel.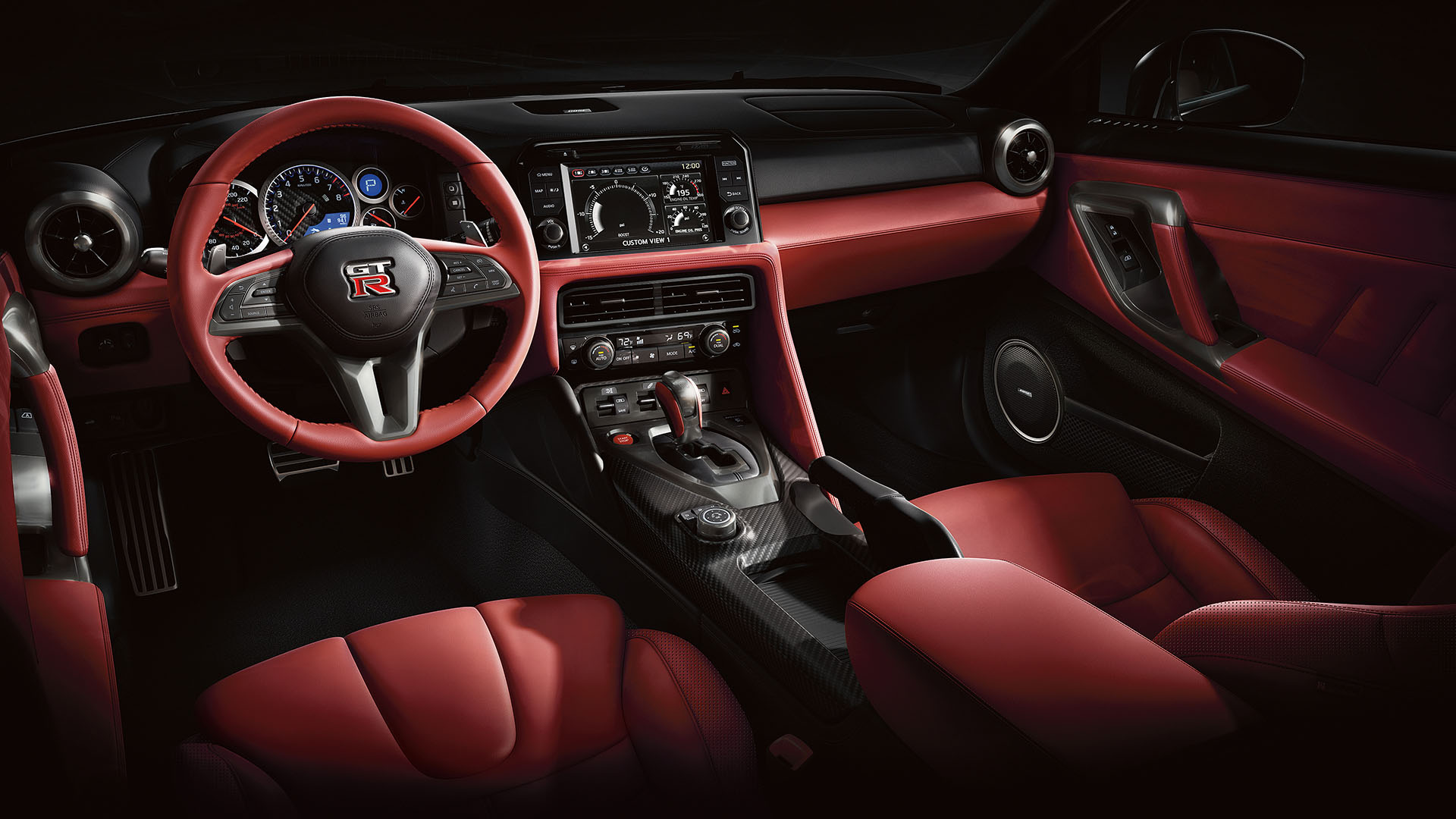 For the 2023 model year, the Nissan GT-R is fitted with the 3.8-liter V6, 24-valve, twin-turbocharged engine that to this day is still hand-assembled by takumi technicians, for the Premium model this engine delivers 565 horsepower and 467 lb-ft of torque, the thundering exhaust system is made from titanium as a standard while all that power goes through an ATTESA ET-S all-wheel-drive system that can vary its front-to-rear torque split, depending road conditions, for peak driving feel and performance. The standard 6-speed dual-clutch transaxle is rear-mounted to optimize vehicle weight distribution and offers aggressive downshifts as well as steering wheel-mounted paddle shifters for manual control.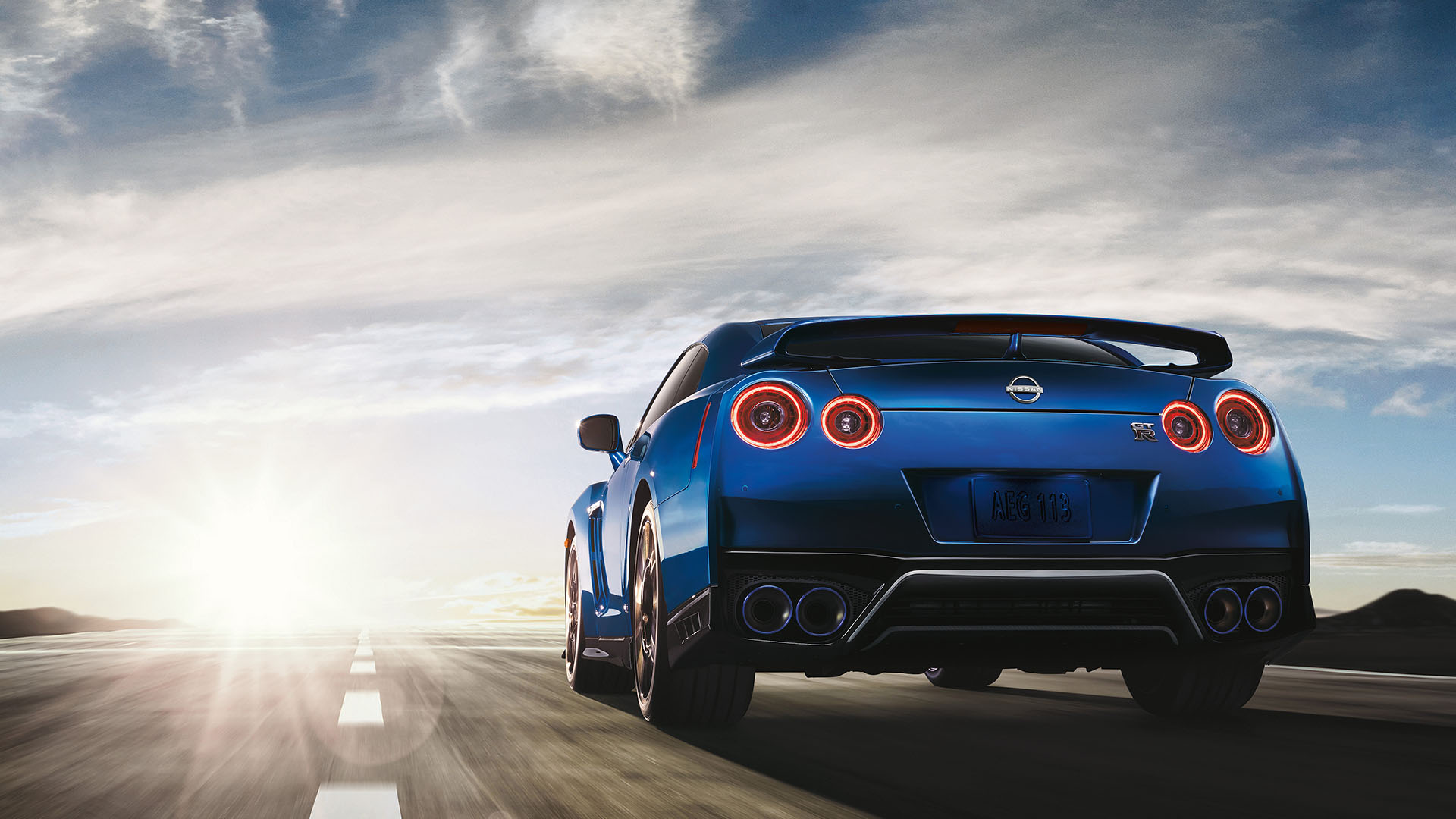 GT-R's dynamic ride and handling are brought to life thanks to the expertly tuned independent double-wishbone front and independent multi-link rear suspensions. Standard Bilstein® DampTronic shock absorbers offer three driver-selectable settings for GT-R's suspension: Normal, Comfort and R. These 3 modes allow the driver to combine varying levels of driving comfort with the sport-like responsive handling that GT-R is known for. The engine, transmission, and suspension's three drive mode settings are controlled by large, tactile switches on the car's center console.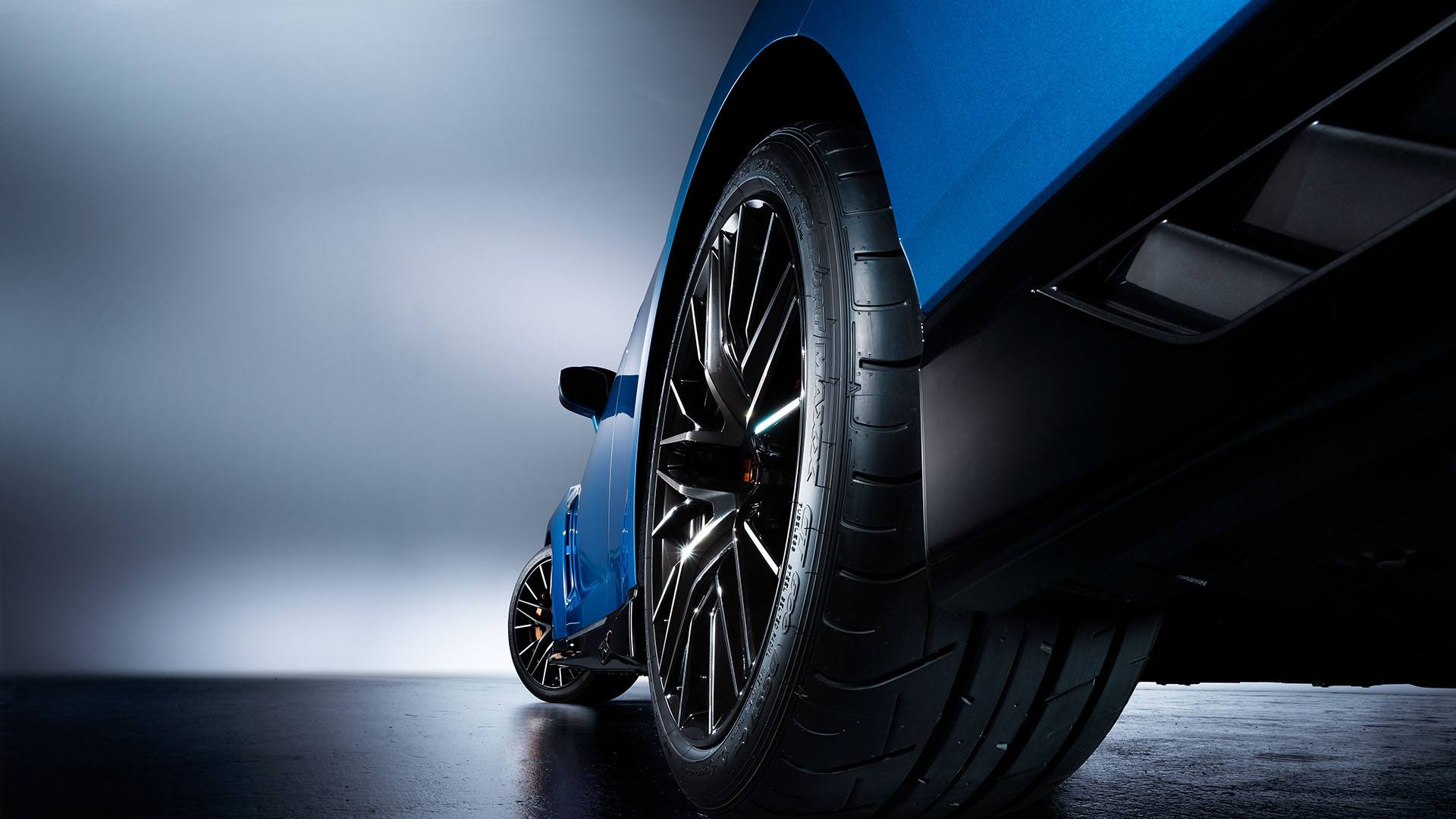 Braking is provided by a Nissan and Brembo® jointly developed braking system with six-piston front calipers and four-piston rear calipers. Lightweight RAYS® 20-inch wheels shod with Dunlop high-performance summer tires connect GT-R with the road.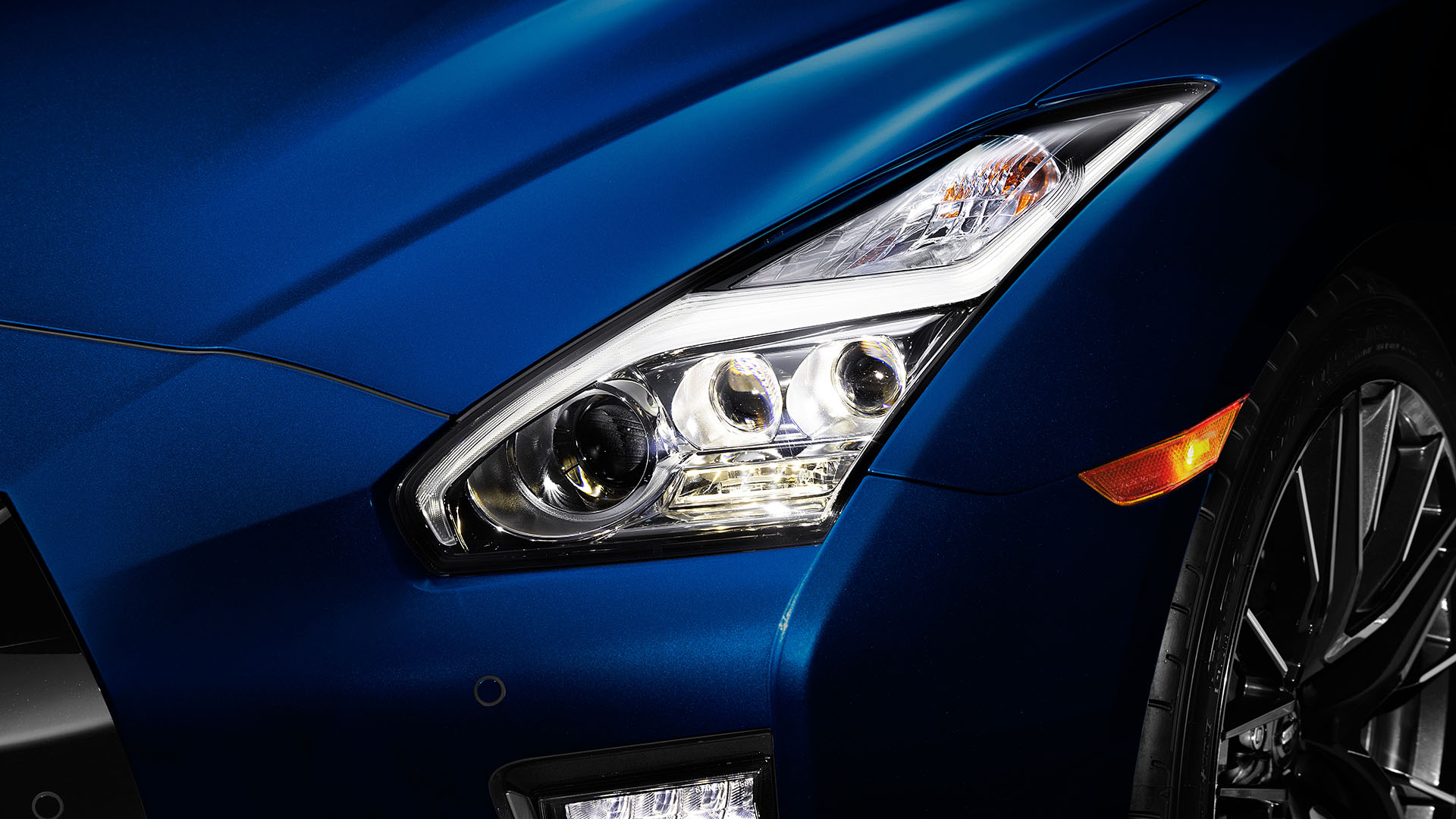 Designed for both performance and to draw the eye, GT-R is instantly recognizable. Its sleek shape features a wide, low stance; an aggressive front-end design with hood air ducts; a prominent rear wing; and signature design elements like flush door handles and four circular LED tail lights. The bodywork is designed to direct cooling air to critical components and generate downforce for handling performance while keeping aerodynamic drag to just 0.26 Cd.
The inside of GT-R welcomes occupants with a "horizontal-flow" dashboard design swathed in Nappa leather appointments, and seats designed to be lightweight. The standard NissanConnect® infotainment system with 8-inch multi-touch display features Apple CarPlay®, Nissan navigation system, Bluetooth®, HD Radio, SiriusXM® Radio, SiriusXM® Traffic, and SiriusXM® Travel Link™ (weather, fuel prices, movie listings, stock info and sports). The display also has GT-R-specific, customizable data pages showing key vehicle data, including details like coolant and oil temperature, transmission gear selection, g-forces, turbocharger boost and even a stopwatch for lap timing.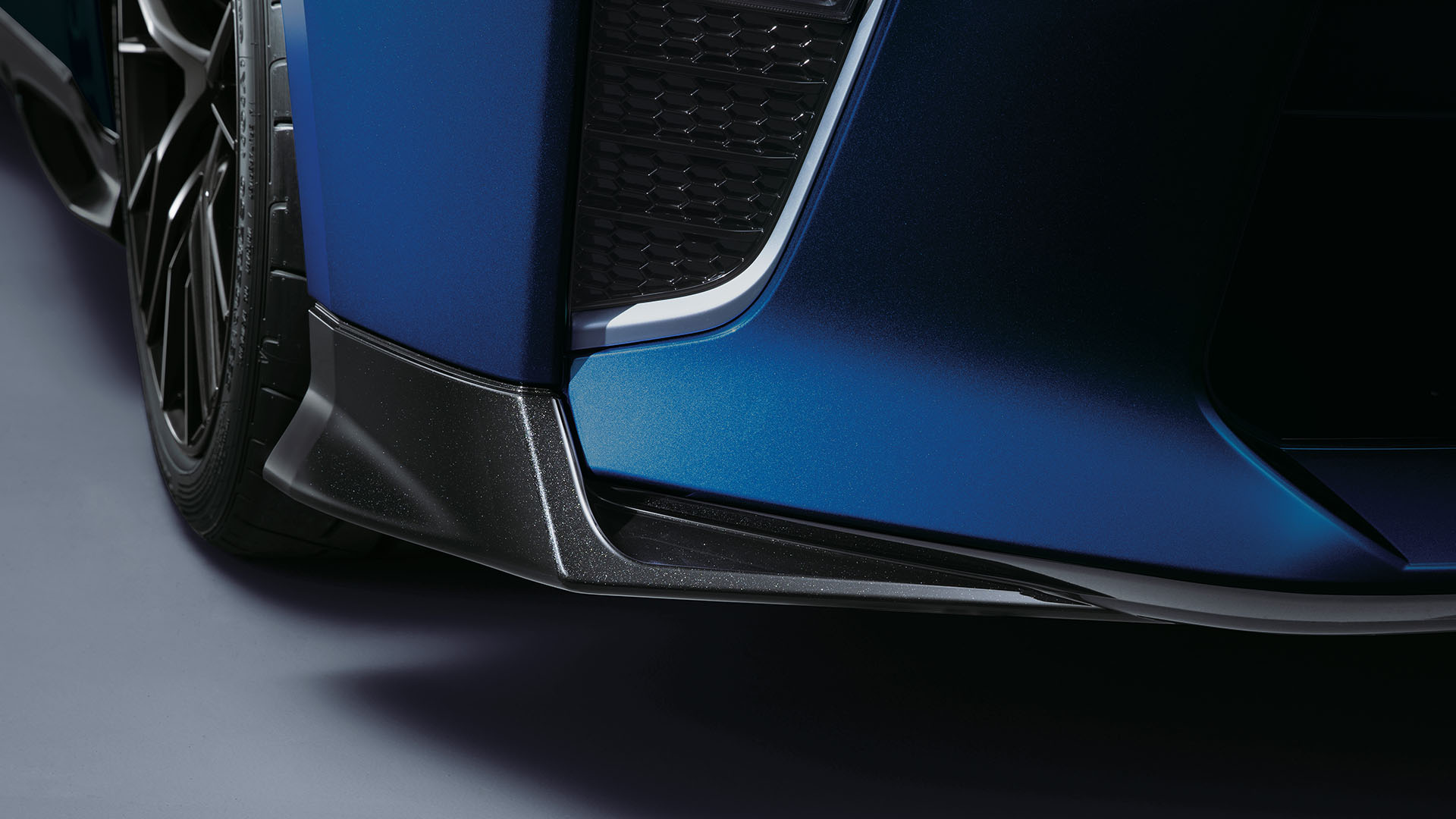 GT-R further accommodates drivers with premium convenience features including a Bose® 11-speaker audio system, Active Noise Cancellation, dual-zone automatic climate control, heated front seats, and front and rear parking sensors.
For those that want to get the best possible performing model, with some serious track-derived development, there is the $210,000 Nissan GT-R NISMO, derived from NISsan MOtorsports International Co., as a street-legal, but  – is a more track-oriented version of the GT-R Premium version. The GT-R NISMO comes with new turbochargers borrowed from the actual GT3 racecar, enhanced transmission shift control, lighter components, enhanced body bonding to increase torsional rigidity, reduced overall mass, and upgrades to the brakes, wheels, and tires. Compared to GT-R Premium, it also has increased use of lightweight carbon fiber components and increased horsepower up to 600 hp and comes with 481 lb-ft of torque.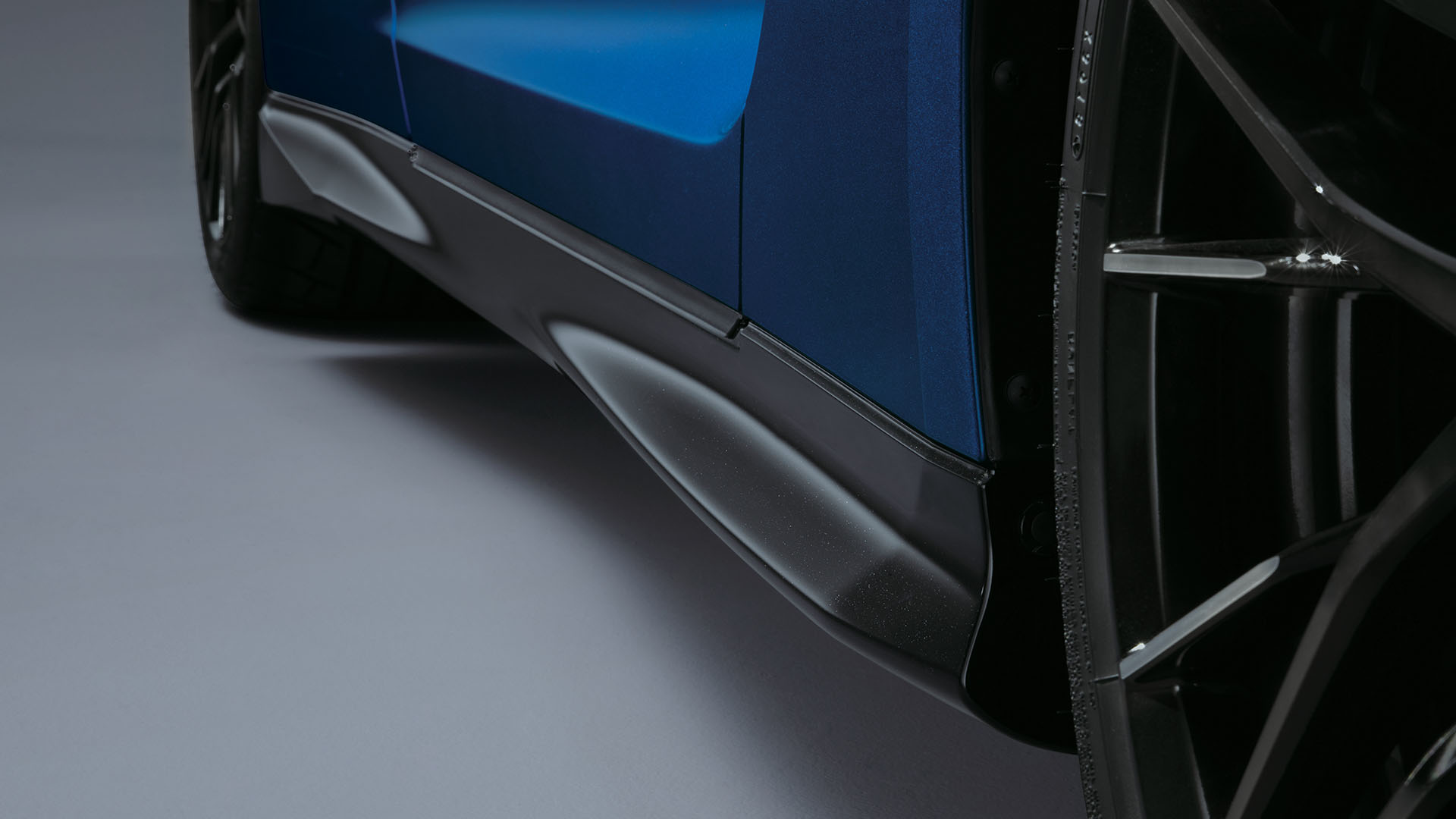 Complementing NISMO's improved power and grip are Brembo® brakes with enlarged, carbon-ceramic rotors measuring 16.1 inches in the front and 15.3 inches at the rear. The rotors themselves save 36 pounds of weight, while the high-strength calipers and high-friction brake pads contribute to a firmer brake pedal feeling. NISMO-exclusive bodywork helps provide increased component cooling while also improving aerodynamic downforce. The roof is made from carbon fiber to reduce weight and lower the car's center of gravity, paying dividends in terms of handling. Additional NISMO-exclusive carbon fiber body panels include front and rear fascias, trunk lid, race-inspired rear wing, side sill covers, hood and outside mirror housings.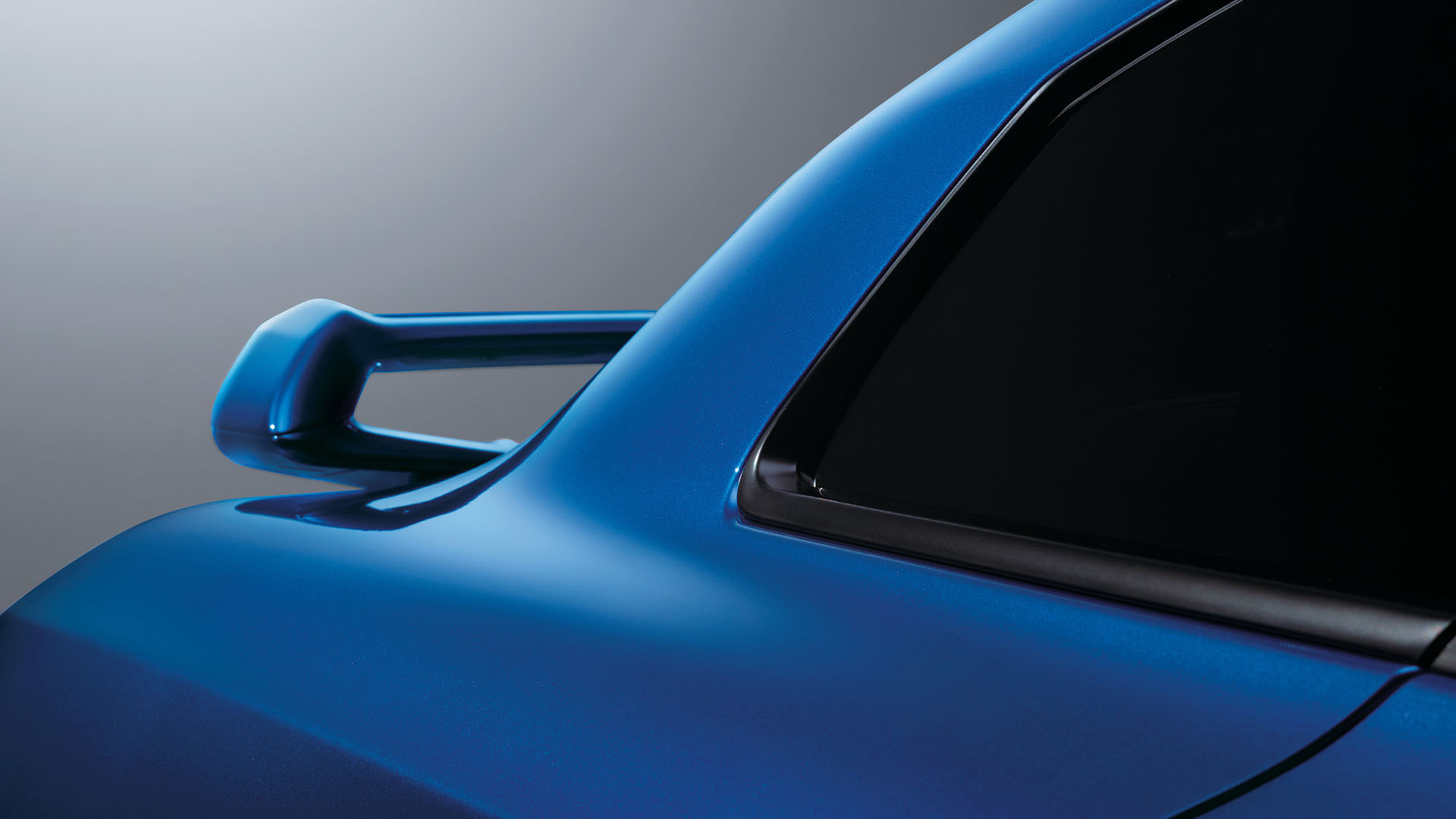 And it's not just on the exterior one could recognize the GT-R NISMO, if you open the large door to reveal the interior, you'll notice several exclusive enhancements, like genuine Recaro® seats that boast synthetic suede inserts, exclusive to the NISMO red stitching while the steering wheel is wrapped in race-inspired Alcantara and naturally comes with a contrasting, red top stripe at dead center ahead, a nice touch when doing some red light acceleration against lesser cars on the open road, or drag racing on the track.