When it comes to buying a car, it can often feel as though the car that you choose will rather aggressively dictate the kind of driving that you're going to do. If you buy a small hatchback, then you're pretty much resigned to city driving. A large family car is going to do you just fine on the highway but terrain rougher than that and you're pretty much stuck. Sure, there aren't exactly hard and fast rules, but generally speaking, a particular car is designed for one particular kind of driving, and that's it. Of course, that's not always the way. If you're the kind of person who wants to be able to get out and explore in both urban and rural areas, someone who wants to make the school run but also get off-road and hit some harsher terrain, then there are options available to you. You've just got to know where you to look for them. If you're that kind of person, and you want to find the most versatile car possible, here are some top quality SUVs that offer you the very best of both worlds, not matter what kind of driver you are.
Nissan Qashqai
The Qashqai is one of the most classic 4x4s on the modern market, and there are good reasons for that. First of all, it's one of the most well-rounded SUVs that you could possible by. Both the petrol and diesel versions run incredibly smoothly, and there is ample space for the entire family. It's the kind of car that shifts seamlessly from driving around the city with the kids to getting up to high gear on some rocky slopes without ever breaking a sweat. The most remarkable thing is that it does all of this while still being the size of a standard hatchback, making it one of the most convenient cars on this list to actually own.
Renault Kadjar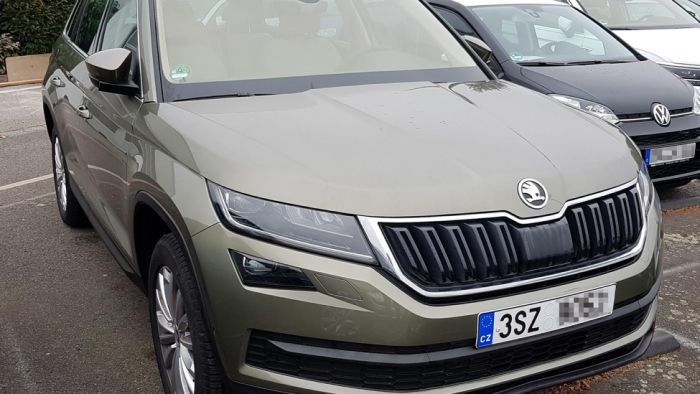 If you're looking for something similar to the Qasqai but has a couple of differences. Despite the fact that they share many of the same parts the new Renault Kadjar feels completely different to drive. The boot is a little larger, and it has more storage space overall. Despite this, the car still feels incredibly stable, even at high speeds, allowing you to really open up the engine, both on and off the road. It also has all of the modern tech that you want from a car of this type in 2017. If you're looking for a seriously versatile family car, then you're going to well taken care of by the Kadjar.
Skoda Kodiaq
One of the youngest cars on this list, Skoda only threw their hat into the ring with a medium sized SUV in 2016, but they did so with serious style. This is one fantastically no-nonsense vehicle. With clean lines and a style that just oozes elegance, the Kodaiq set the Czech manufacturer up as a serious competitor when it comes to the SUV market. The whole thing is incredibly well put together as well. However, all of that is in service to one thing: the drive. The Kodaiq drives wonderfully. Even at high speeds you never feel as though the control of the vehicle is slipping out of your hands and it's extremely resistant to body lean. This is one of those cars that you really have to try for yourself in order to understand the hype.
Citroën C4 Cactus SUV
So let's say that you want an SUV, but you're pretty sure you're going to be mostly focused on driving in the city. Well then look no further than the Citroën C4 Cactus SUV. The first thing that most people notice about the Cactus is just how distinctive it looks. You could be forgiven for mixing up the Qashqai and the Kadjar at a glance, but there's no way that you're going to be able to do that with the cactus. The distinctive plastic panels on the side aren't just a style choice either. They offer a lot of protection from both mud and rocks but also from the kinds of bumps and scrapes that are all too common when you're driving in a city. It's one of the smaller cars on this list but the way that it's laid out means that you get a surprising amount of space from the interior. Not only that but the drive is incredibly luxurious so that even on the roughest roads, you and your family will be relaxed and comfortable.