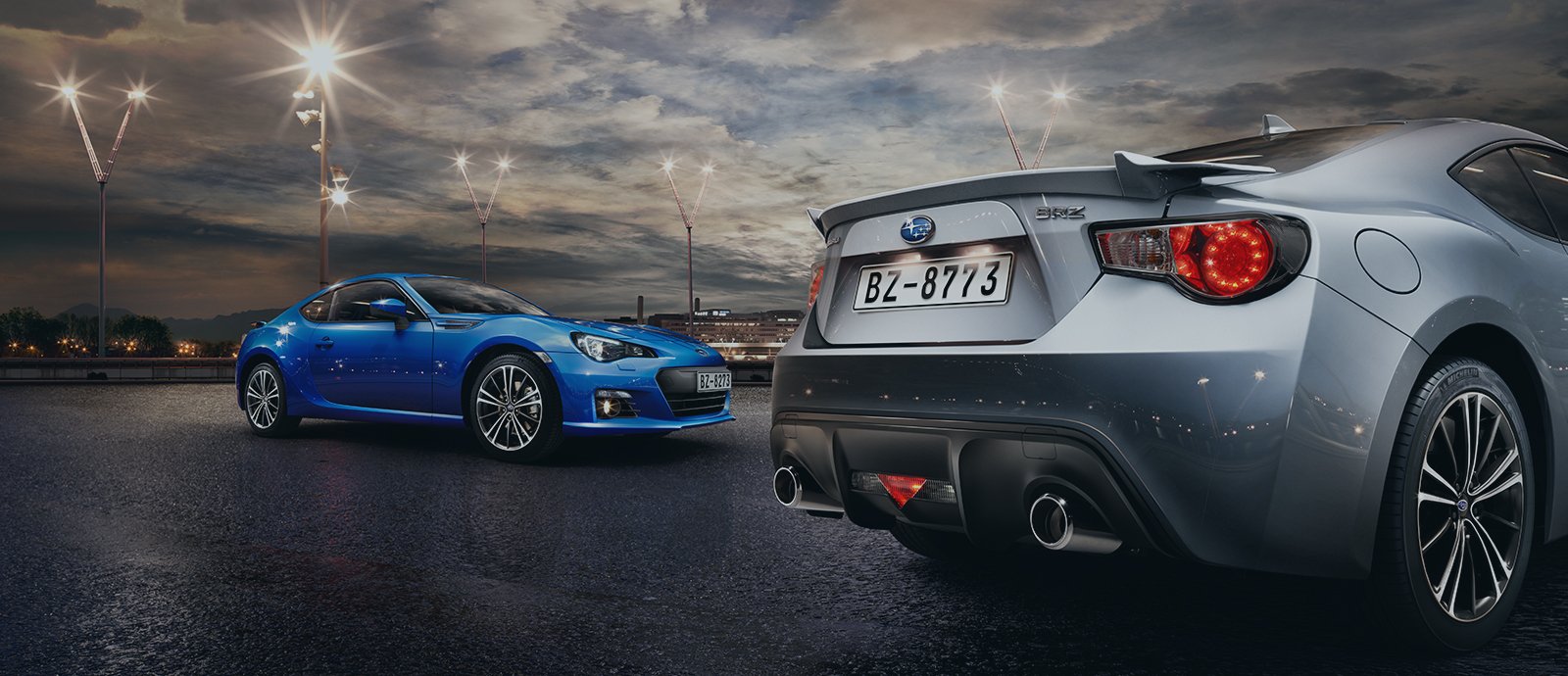 1. Subaru BRZ
It's a formula that is often glossed over and underrated. When a car manufacturer creates a car without the power you would expect, with tires skinnier than massive and claims it's a sports car, our first impressions can be doubt and marketing suspicion. Though, Subaru developed a winner here. An often-belittled word in the sports car industry is accessibility. And for no good reason, as this can create an instant classic – it allows the driver to get to 90% and beyond without pushing to scary and dangerous speeds.
Not everyone has access to a track, and Subaru know this. Their BRZ is the sports car for the masses. Front engine and rear drive, a lively – if not very powerful – 2 liter naturally aspirate flat 4 cylinder, and a minimal interior highlight the BRZ as a purist driver's car. Subaru was quite ballsy to fit narrow tires to this car, but it makes it so you can slide this car around corners at shopping cart speeds. Kudos to them for that! Fun above outright speed is something that should be taken for granted.

2. Porsche Cayman GT4
A best-driver's-car list is never complete without a Porsche, or perhaps even two. They always seem to get to the top of people's dream lists and for good reason: they know how you want a car to feel. Take this example, the Cayman GT4. It's the little brother of the 911 GT3, but is what the 911 claimed to be in the early days – small, light handling, playful, with the ability to get right into the experience of driving the thing. It doesn't hurt that you can really get to that point of scaring your friends at how fast it is (and yourself probably, if you don't take care). But it's what Porsche is known for: an accessible sports car.
It's not your run of the mill Cayman, obviously. That GT badge is a dead giveaway and makes anyone in the know perk his ears. It's the first Cayman to be granted this status and to be built in the Weissach factory alongside the GT3 and glorious 918. It's also the first time that Porsche has graced the Cayman with more power than a 911 – no small gesture as the mid-engined Cayman has always been seen as potentially damaging to 911 sales.
Suffice it to say, it's got the trademark aerodynamic markers of a Porsche GT car, the sticky rubber and the generous portion of power, as well as the chassis mods to match. A 3.8 liter flat six producing 385bhp (283kw) comes from the 911 Carrera S and features much that you would see on the GT3. But setting it apart is its gearbox. You won't find flappy paddles here; it's all about that 6 speed manual experience, and its all the better for it.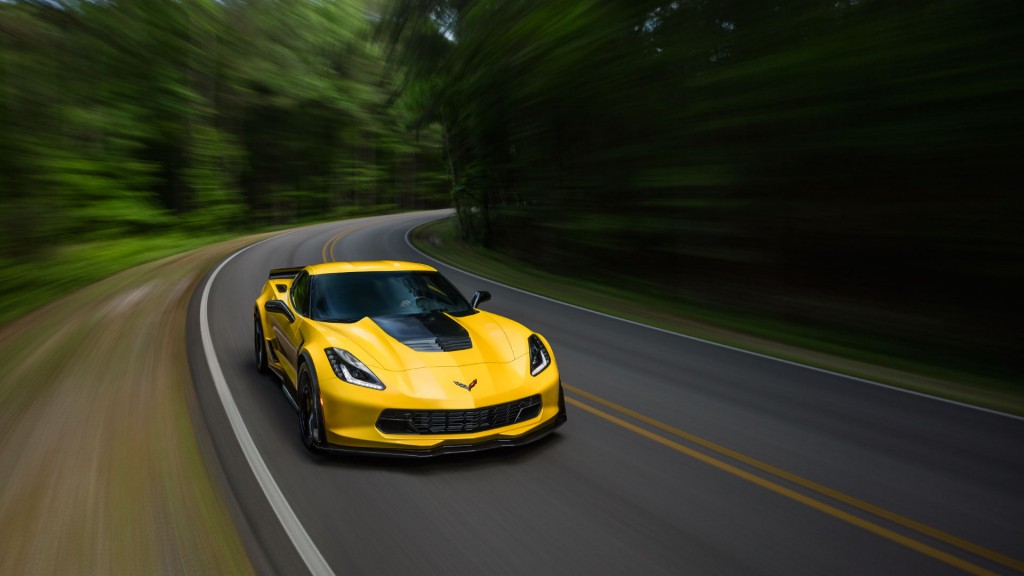 3. Corvette Z06
American cars aren't really known for their sportiness, are they? It's all muscle and brutish power delivery – which isn't a bad thing. But what the Corvette has managed to do over the years is combine the sportiness and brutal natures to create one devastatingly capable machine. In Z06 form, it is even more of a bruiser and sportier at once, giving all the Corvette all that its fans are asking for.
It's graced with the supercharged 6.2-litre LT4 Chevy small-block with a few extra tweeks to squeeze out 650bhp, all being controlled by a seven speed manual box. Funnily enough, there's an auto option that's even faster than the Porsche PDK, which is quite the feat. But there's no doubt that it's the manual you want. It's just so fitting to be able to manhandle this car while having total control over its power delivery.
Of course, being the track focused car it is, the amount of body work is very American. Not that you could expect of want less. Buying such a machine would only make sense with all those fins adorned.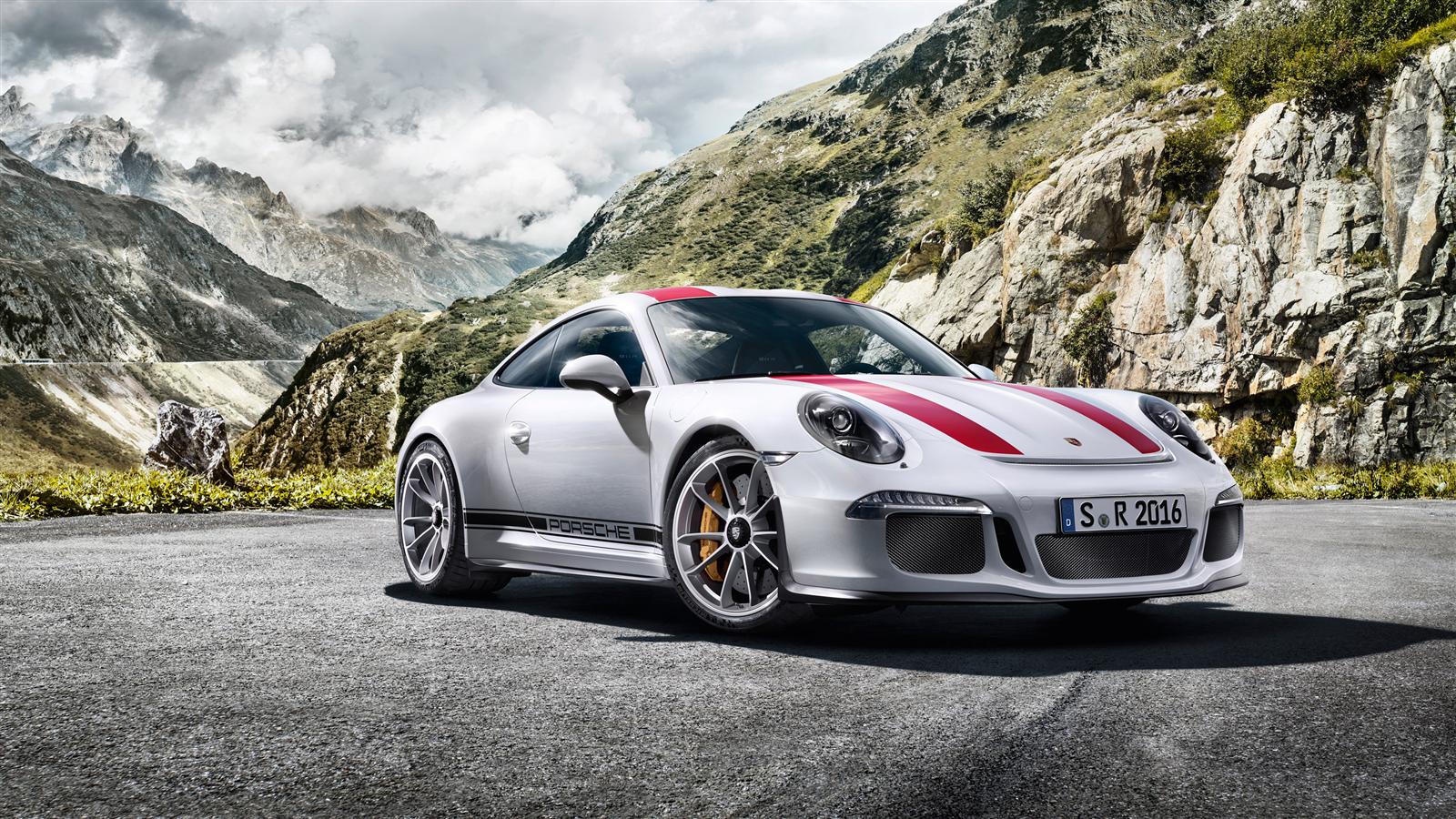 4. Porsche 911R
Back to its roots, Porsche has created possibly the most sought after car in its line-up with the 911 R. There's no big spoiler to fuss about, no overly stiffened suspension, and greatest of all: no superfast and super alienating paddled gearbox. It's homage to the 911 of yesteryear when it was all about getting right down deep into the car and persuading it to do your bidding – and sometimes failing miserably. But that's all part of the deal – it's not always going to agree with you, but you'll have a blast either way.
At the heart of the R is the same unit you'd find in the GT3 RS, 4.0 liter flat six producing 500bhp (373kw), but that's not where the similarities end. Carbon fiber reinforced plastic bonnet, magnesium roof and polycarbonate windows remove weight on the outside while basically every creature comfort is removed from the inside. And yes, the manual gearbox, too, lightens the package. It's a road going GT3 RS if that makes sense – the car that 90% of the drivers out there would want the RS to be. And what a glorious machine it is.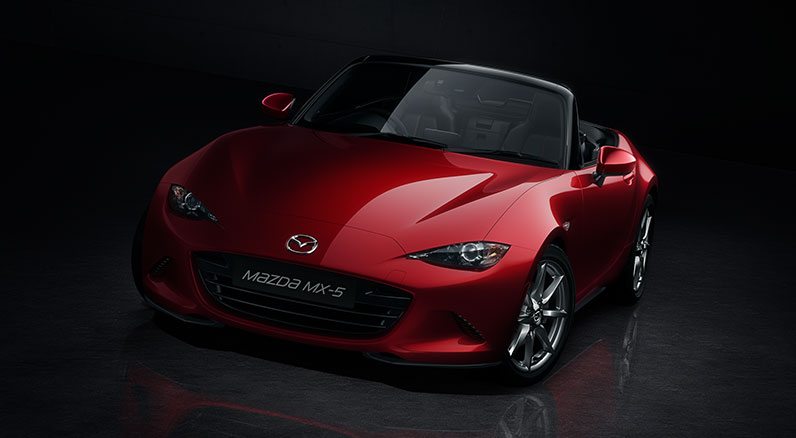 5. Mazda MX-5
The MX5 needs no introduction. It began its life so many years ago as that spritely roadster that made bigger cars looks frumpish and fat. It's perhaps the most power-to-fun car out there, showing that power and excess can be very overrated.
The new MX-5 has kept much of the original formula alive: lightweight, front engine-rear drive layout, minimal necessary power, manual box and a playful chassis. It's also still affordable, competing with many hot hatches. Sure, that power might seem quite pathetic to some, at only 158bhp, but it's how it's matched to the chassis and what you do with it. And the 2 liter 4 cylinder model comes in at that magic 1 ton mark (1000kg), where the smaller 1.5 liter model even dips under that.
Accessibility is what is on offer here, and – like the Subaru BTR above – you can use all of the power and car's ability from very low speeds. Try doing some of the antics you can pull off in the Mazda with that Z06 above and you'll find yourself in a lot of trouble very quickly.