Ever since I saw The Spy Who Loved Me, where secret agent James Bond drives the first version of the 1977 Lotus Esprit into the sea and turned it into a submarine, I've been a fan … when he used a Copper Fire Metallic with gold stripes and decals Esprit Turbo with skis on the rear hatch in For Your Eyes Only I was hooked completely.
A Lotus Esprit was regarded as a supercar, a sportscar, but it didn't come with a massive V8 or an exclusive V12, an Esprit came with a four-cylinder engine, 2.0-liter engine with a mere 160 hp in Europe, for the US these came with only 140 hp, these Series 1 models managed a top speed of about 214 km/h (133 mph).
From 1980 on the Lotus Esprit Turbo came with 210 hp which resulted in a top speed of 241 km/h (150 mph), so finally, we were talking about a sports car in every sense of the word, low, wide, and fast, towards the late 80s a complete exterior redesign led to the X180 version, much rounder in styling compared to the earlier models, this one would evolve into the S4 model, which would be the final Lotus Esprit version, still with a four-cylinder engine.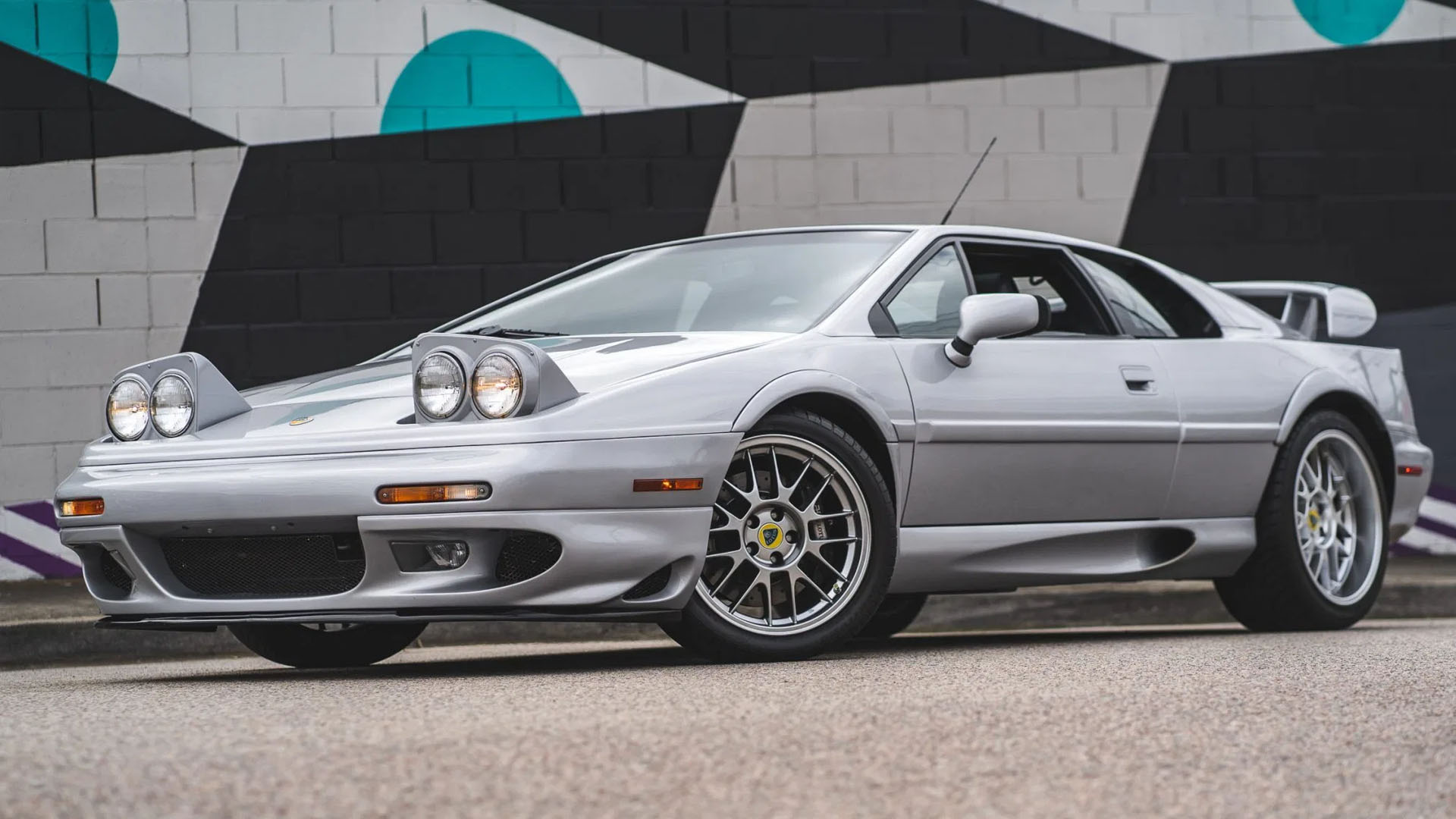 Things really changed in 1996, when Lotus released the Esprit V8 model, with two Garrett T25/60 turbochargers power output grew to 350 hp and showed acceleration figures from 0–97 km/h (60 mph) in 4.4 seconds while the top speed of 282 km/h (175 mph) could be reached, in 2002 a final restyling effort was made by installing round taillights.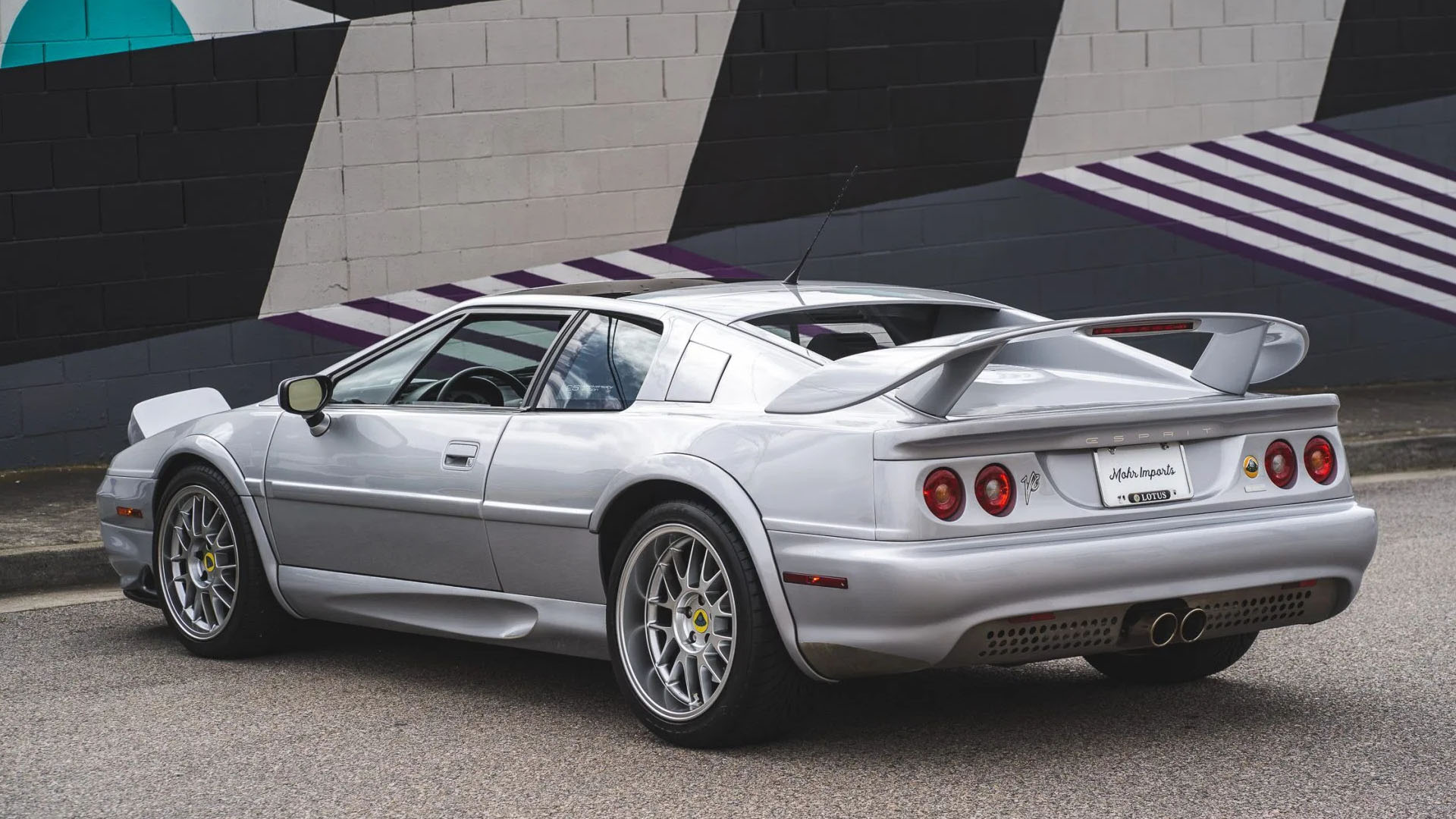 The Lotus Esprit would be in production for a total of 28 years, the final Lotus Esprit ever built was completed on February 20, 2004, after 10,675 units the last one was delivered to the customer in Chicago, the USA, but some are more valuable than others, especially one of only 100 units built in 2002 as a 25th Anniversary edition, with each of the cars numbered … how would you feel about owing nr 001/100?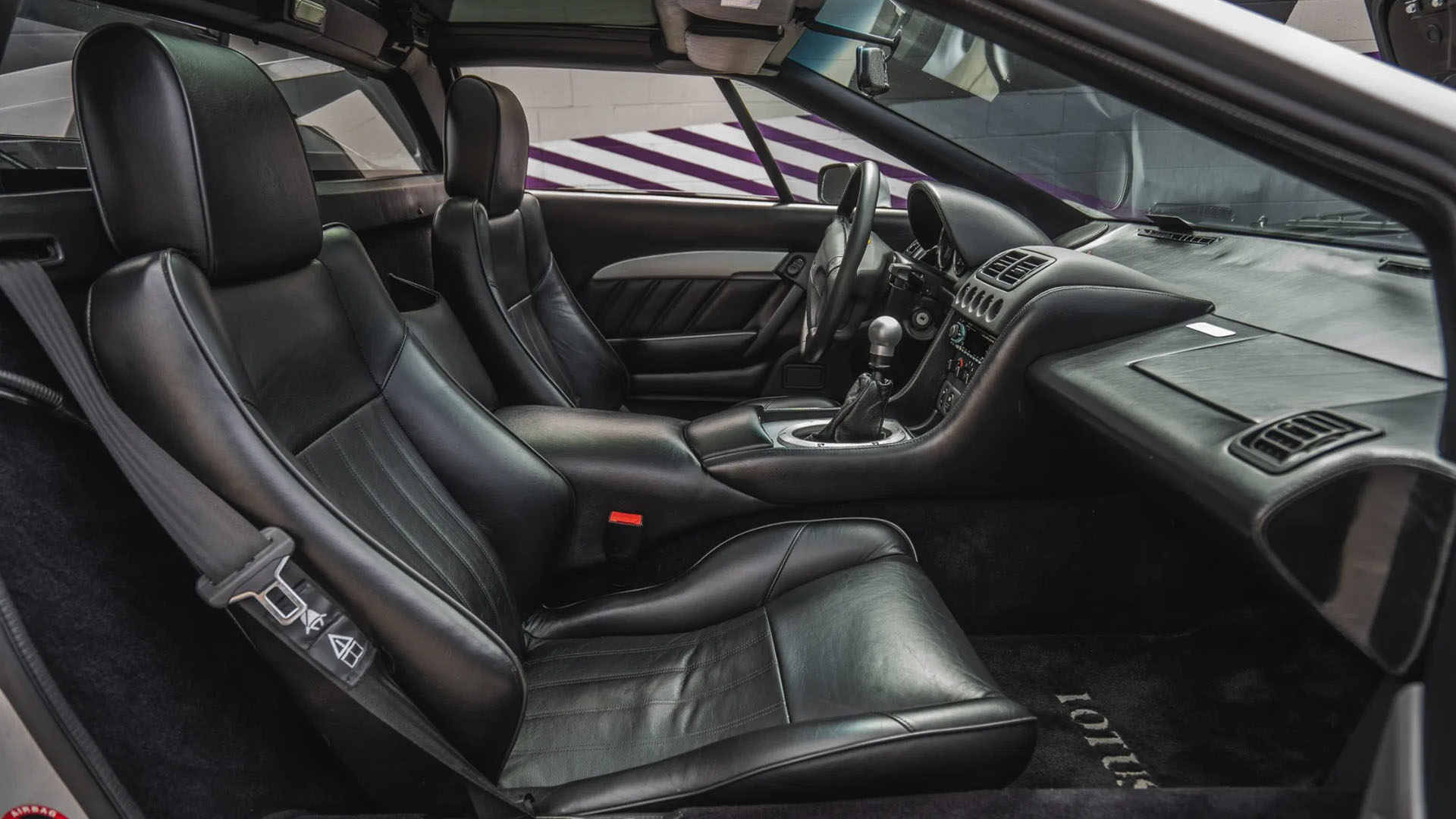 This unique car is currently listed for sale at BringATrailer, the online auction site, finished in silver metallic (like the Lotus Esprit from Pretty Woman) over a black leather interior, chassis #SCCDC08282HA10344 shows only 19,000 miles and comes with a replacement V8 engine, and sits on amazing looking 17-inch wheels up front and 18-inch wheels at the rear.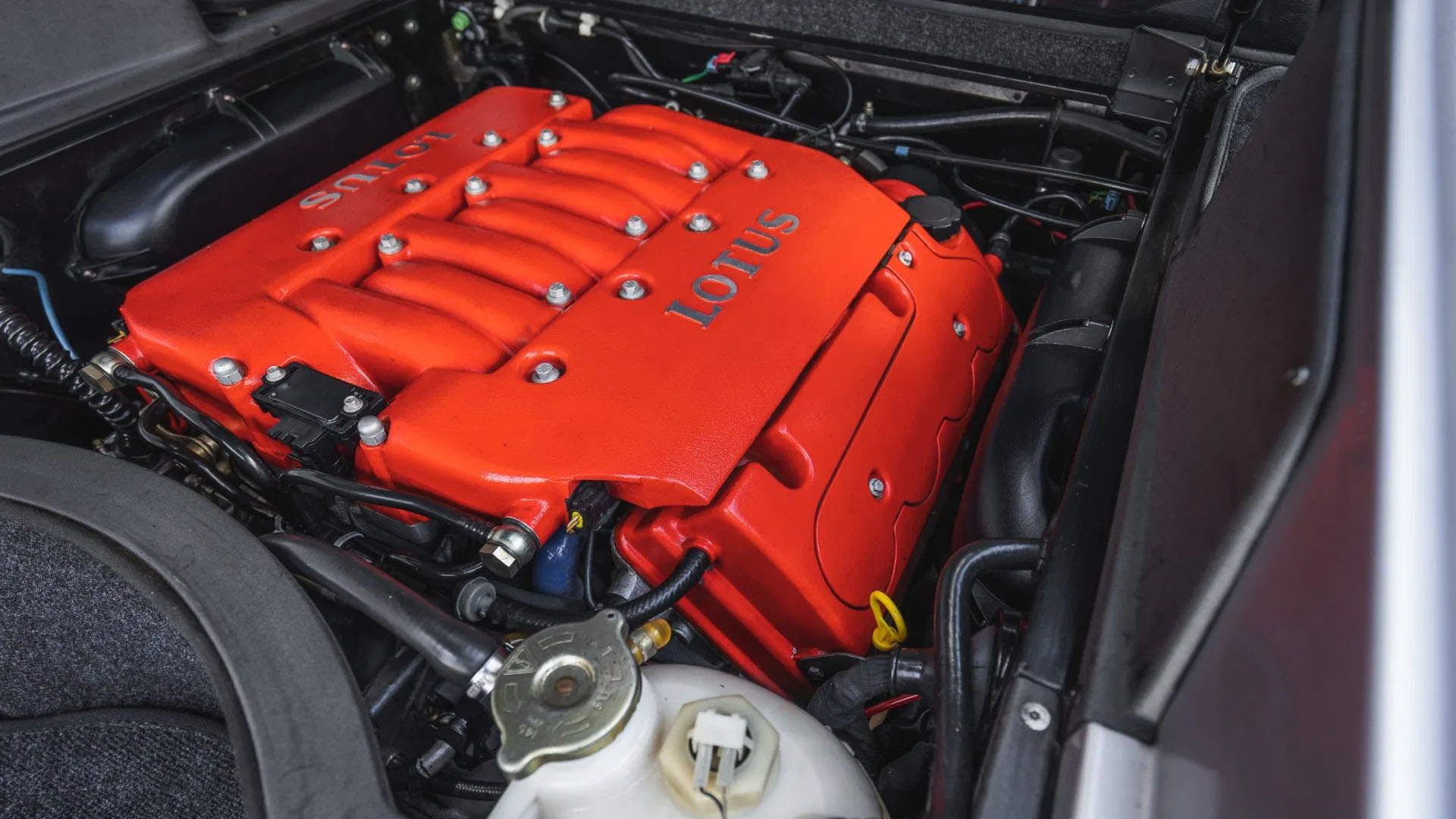 Sadly a classic car like this failed California emissions tests and subsequently cannot be sold to a private party from California, which is a pity as this one comes with a removable roof panel to offer open-top motoring with that impressive twin-turbocharged 3.5-liter V8 engine just behind your ears and a five-speed gear lever in the palm of your hand..