Back in 1954, General Motors unveiled a very interesting concept car at that year's Motorama in New York City, the Chevrolet Corvette Nomad, effectively an estate version of this sports car, remember in 1953 Chevrolet showed the Corvette as an experimental show car at the same event, but it seemed the public's response was so positive, the Nomad name would stay with Chevrolet for the next five decades, used on the 1955 Chevrolet Station Wagon initially.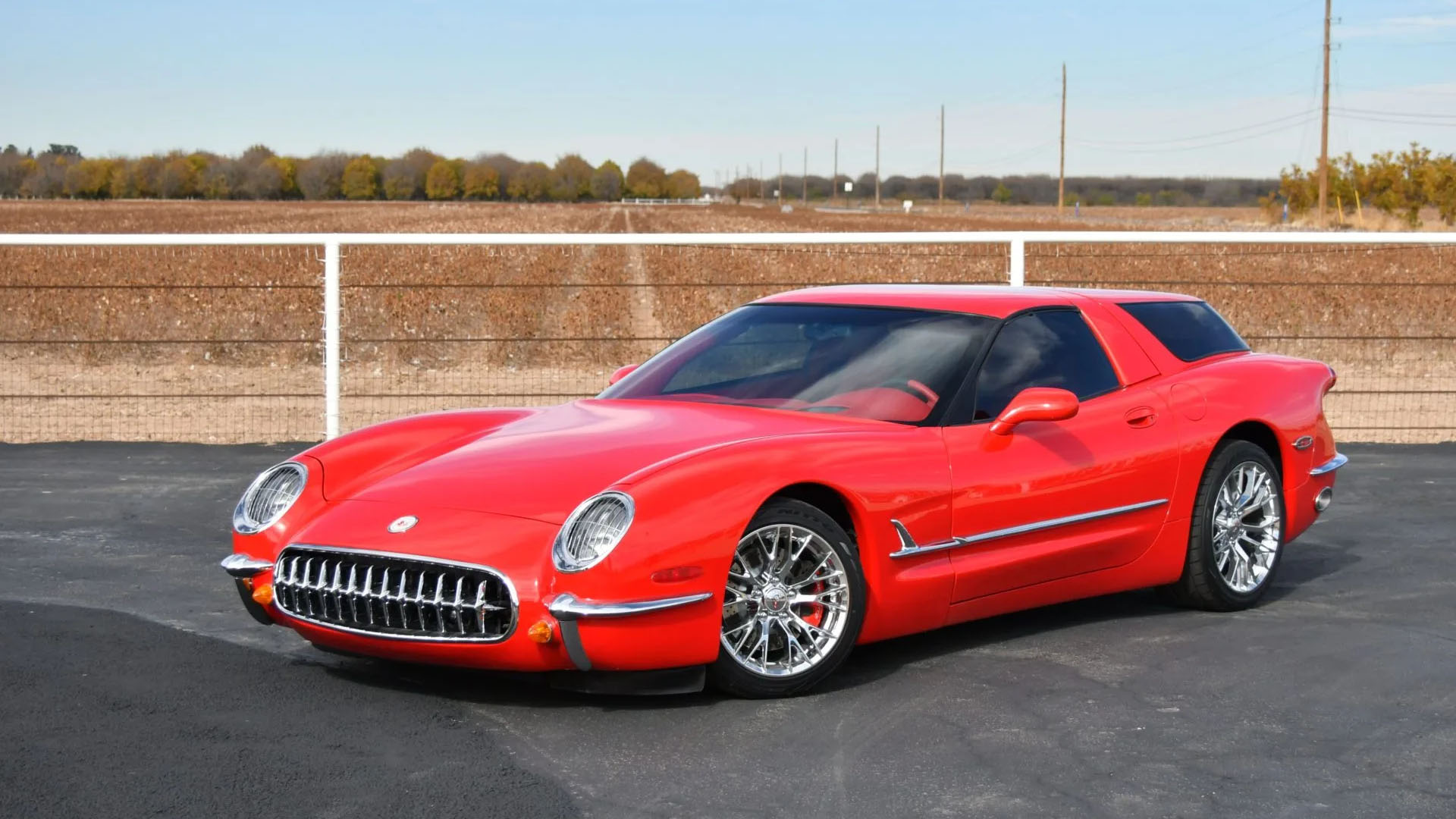 Rumor has it there were 5 units built of the 1954 Chevy Nomad, but only three are known to exist today, which is probably why the owner of a 2004 Chevrolet Corvette imagined it to be a good idea to create a commemorative version of that classic, using modern underpinnings, but reflecting the old design as close as possible while still keeping the car legal to drive in the 21st century.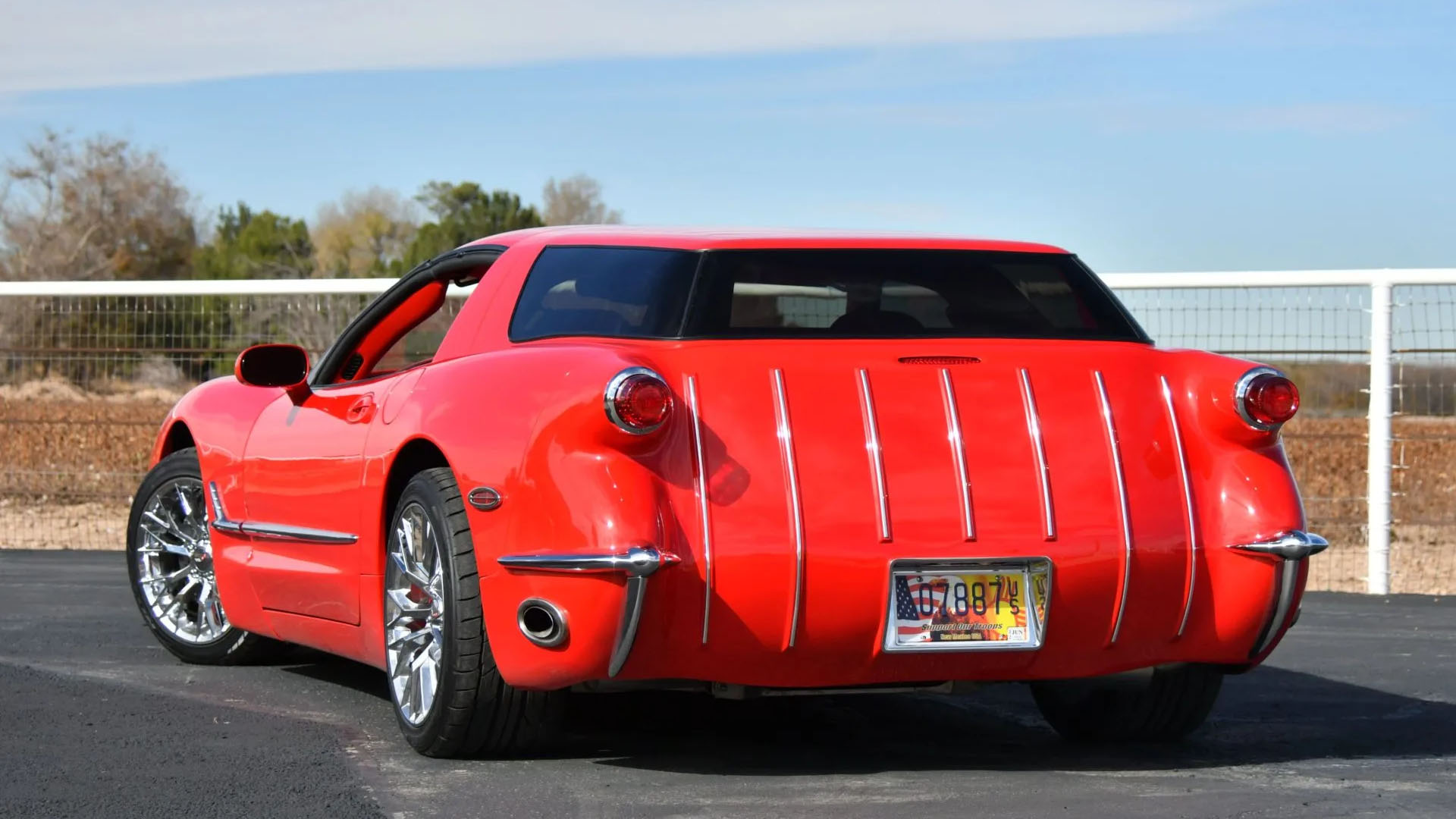 The current owner of this bright red Commemorative Sport Wagon bought her in 2020, the conversion from the original 2004 model into this 1954 inspired Nomad Concept was executed by Advanced Automotive Technologies, the red on red sportswagon comes with a 5.7-Liter LS1 V8 engine and a six-speed manual transmission.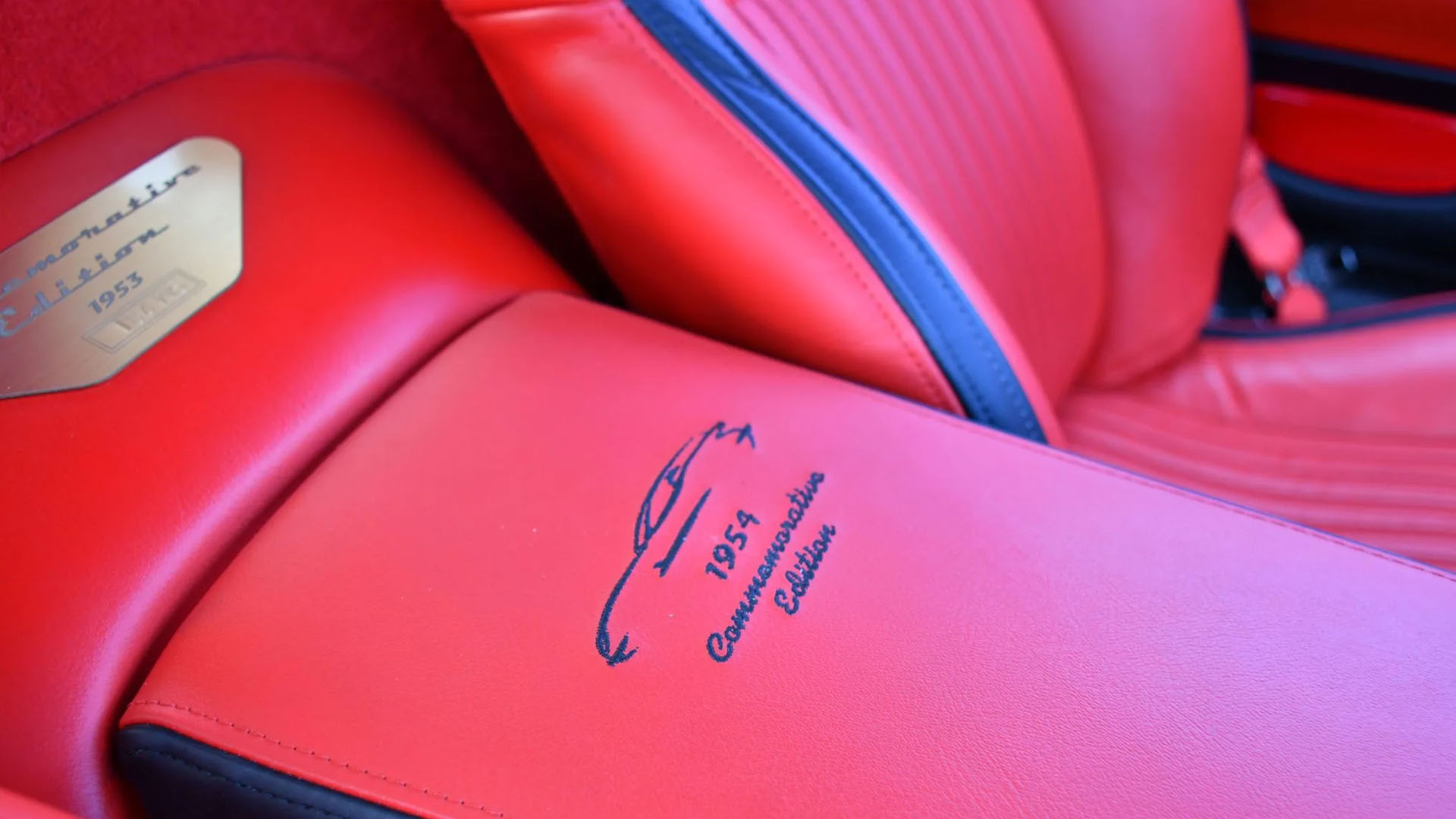 From the listing on BringATrailer I understand there are six units of these Commemorative Editions from Advanced Automotive Technologies, this one retained the removable roof panel from the base car, but most everything else has been modified, fitting a new C1 style front bumper, headlights, front fenders and naturally the Nomad-style roof that completely replaces the original '04 rear hatch.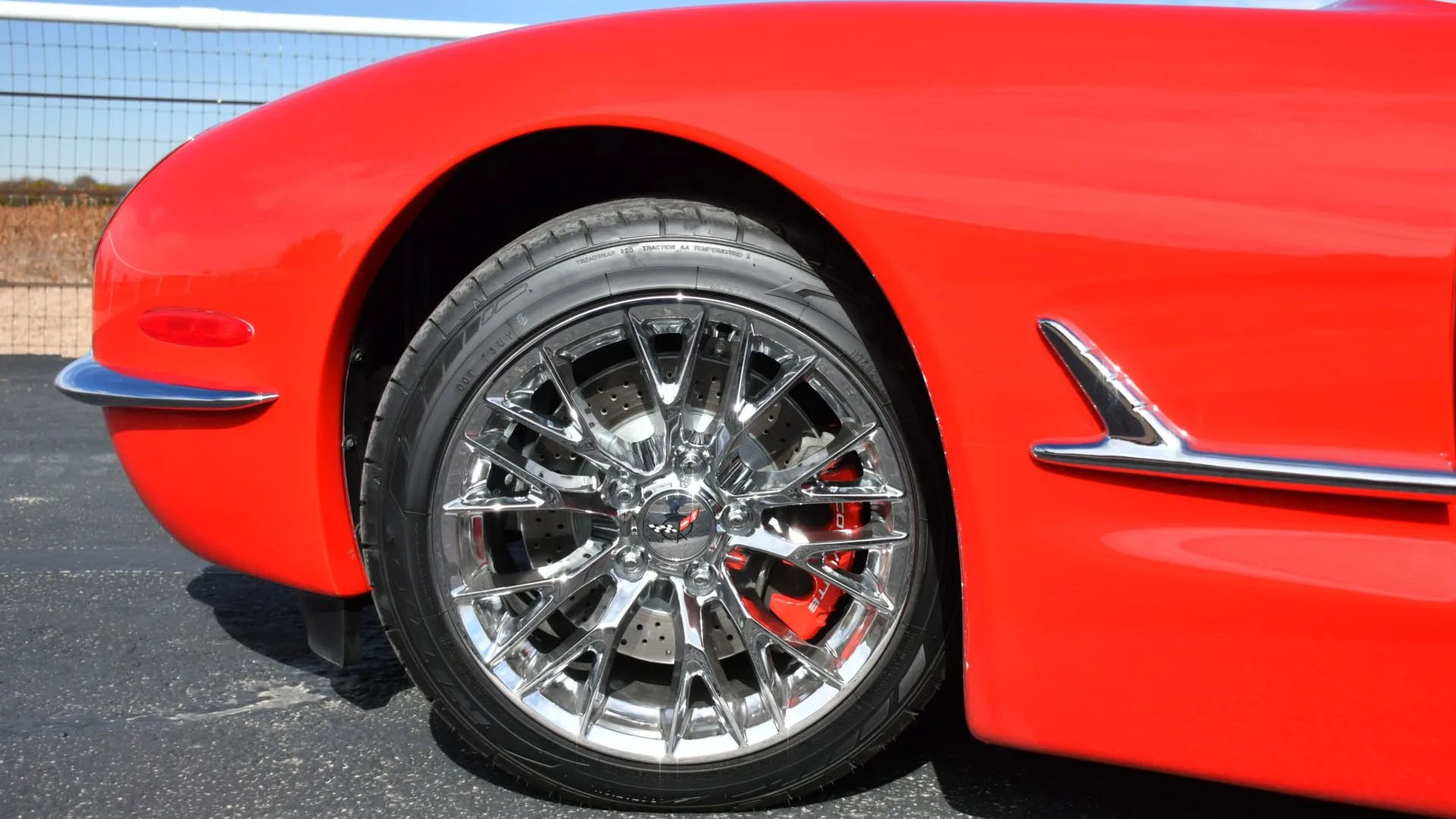 As this is a more modern car than the 1954 classic Nomad Concept, they've fitted this specific car with ZO6 inspired 17-inch wheels in chrome, fitted with Nitto NT555 rubber sized 255/40 and 285/35 to the front and rear respectively, to match the bodywork, the brake calipers are color-coded in red, clamping on cross-drilled disk brakes.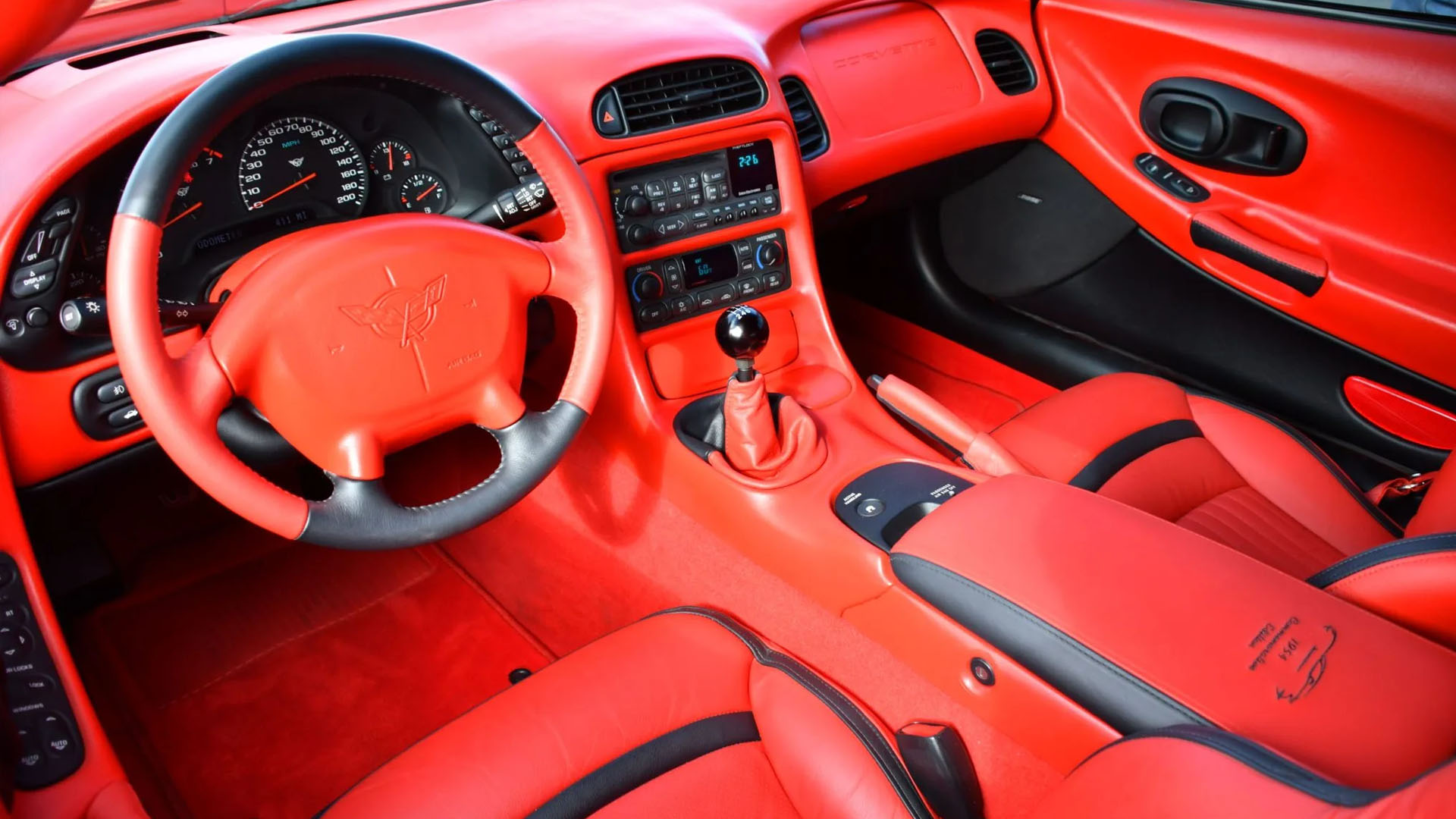 You might not expect this, but those 1954 Corvette seats just don't cut it today anymore, so this car comes with power-adjustable, heated sport seats, boasting a bright red leather upholstery with black details, add the Corvette logos on the headrests and you and up with a very nice looking interior, even the steering wheel comes in a combination of black and red, the entire dashboard is covered in red too.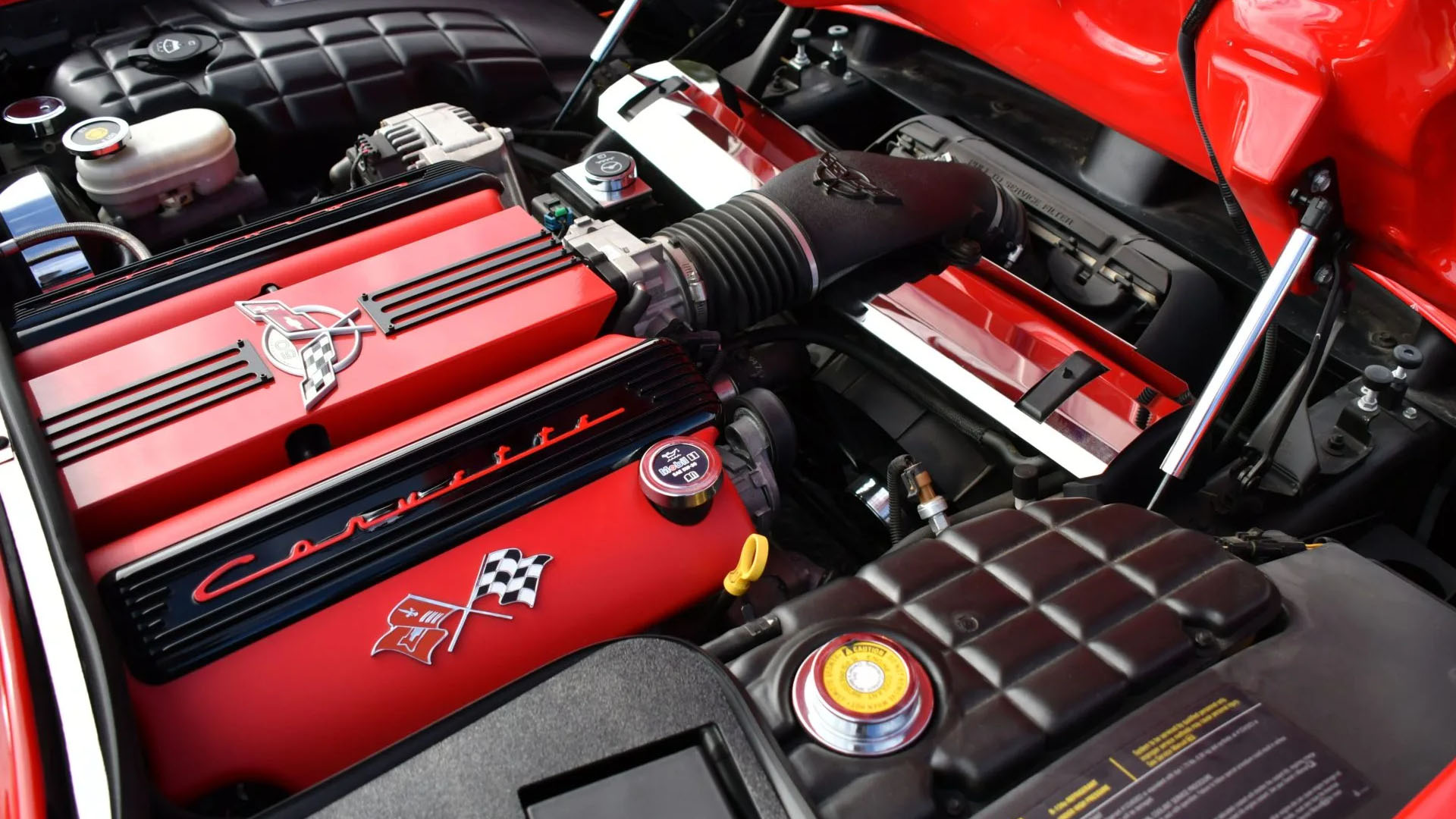 At this time the car covered 11-thousand miles, and while the exterior looks classic, the interior comes with dual-zone automatic climate control, cruise control, a head-up display, power windows, and a factory CD stereo including Bose Audio parts, all while the V8 delivers 350 hp and 375 lb-ft of torque, do note the retro-style engine and coil covers under the hood.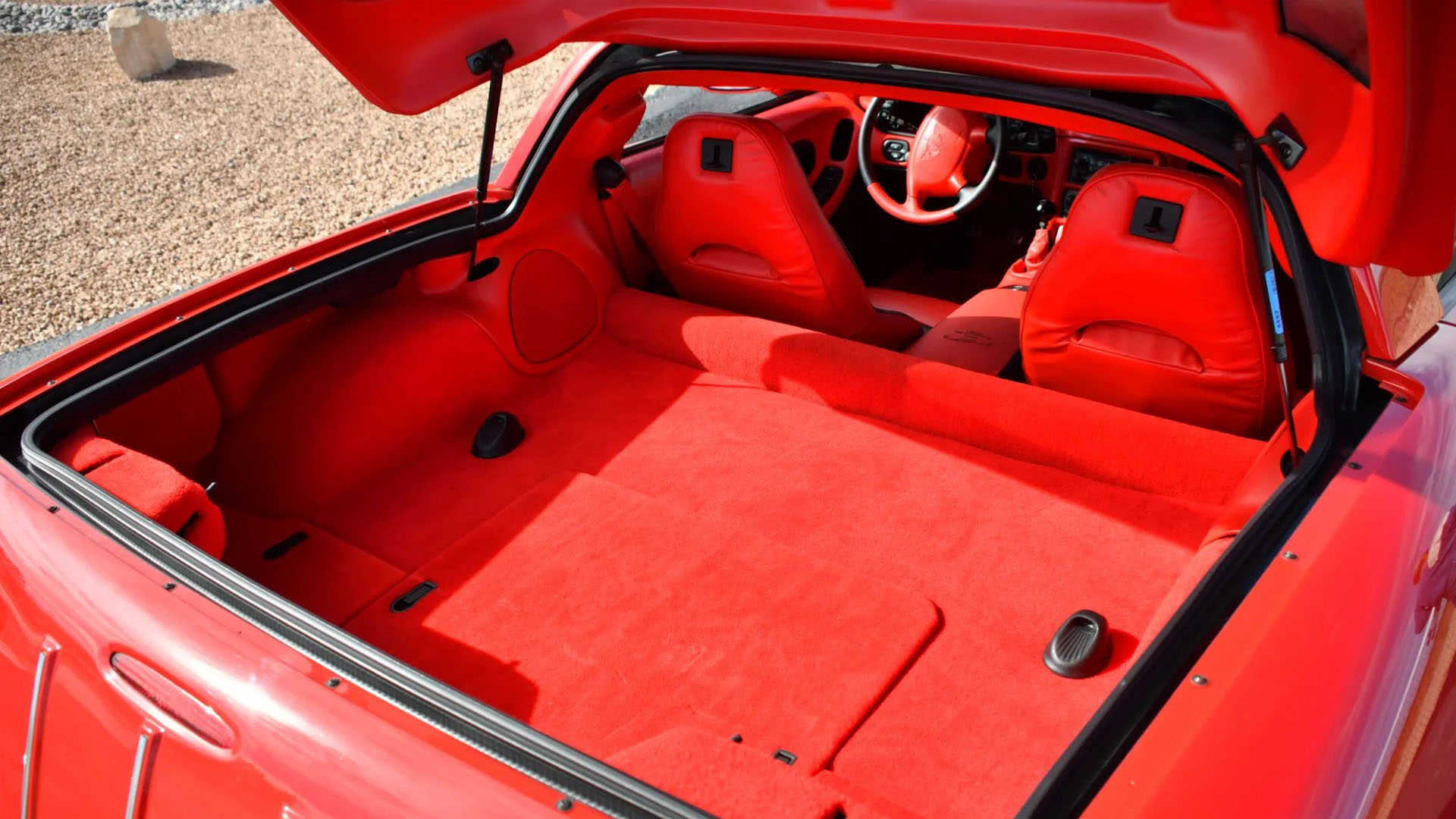 This is your chance to obtain a very special looking, and rather rare Chevrolet Corvette, granted this one is almost 20 years old, but it looks like a 70-year-old concept car, the listing at BringATrailer is still active for four days at the time of writing, with a bid of $34,000 right now, so if you're interested in this red Vette, head over to BringATrailer and put in your bid … good luck.