In his famous style of video, YouTube video creator Doug DeMuro takes us through the 'quirks and features' of the impressive Rimac Nevera, one of the most powerful cars in the world, a true hypercar, and it's all-electric too with a power output of nearly 2,000 hp, and while we'll be looking at nr 002/150, this is still a pre-production sample, so there are some quirks that don't work yet, but even this one offers absolutely mindblowing acceleration … from 0 to 100 km/h in less than 2 seconds.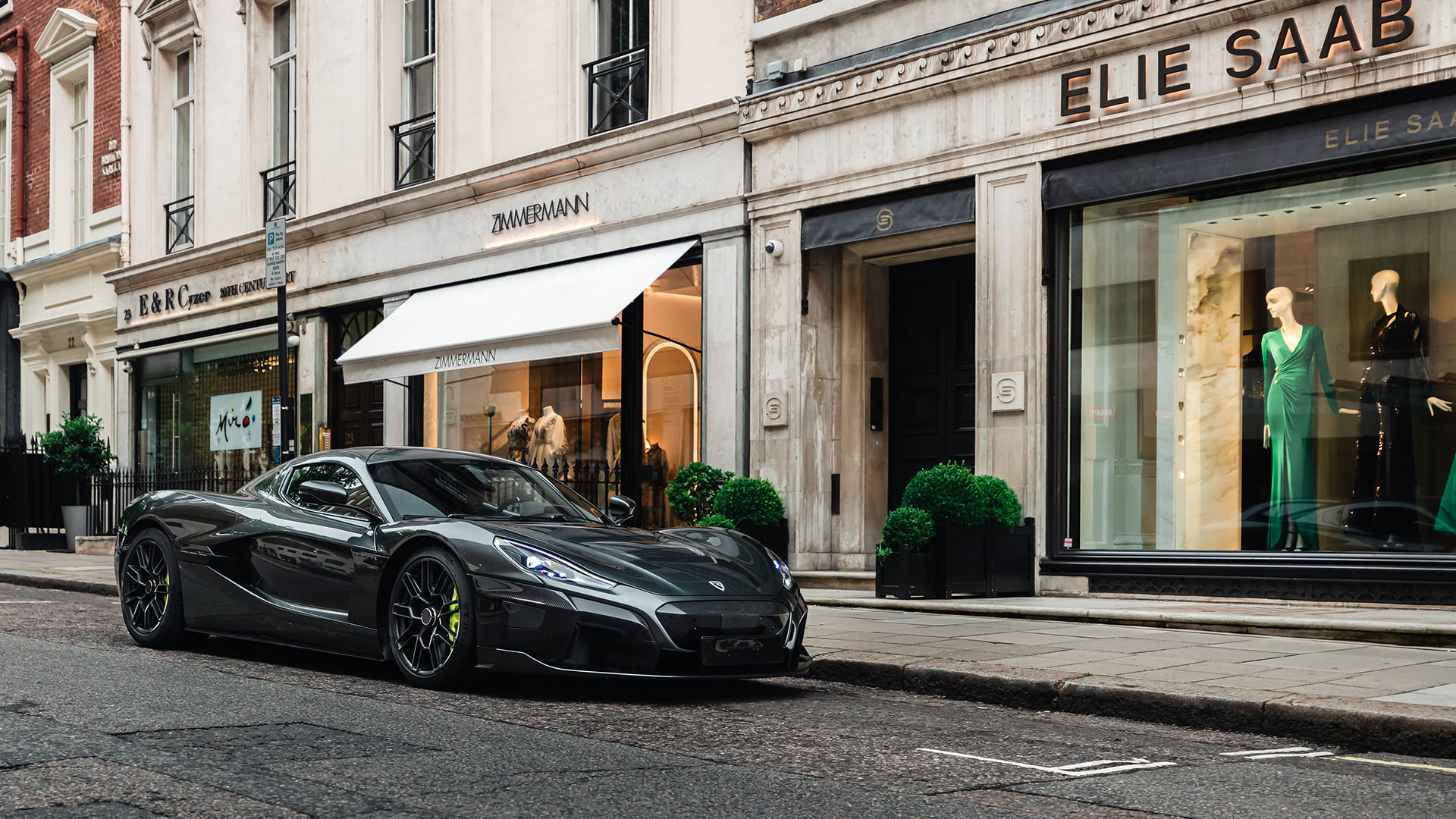 Started out as Rimac Automobili, this small car builder from Croatia made some impressive statements all the way back in 2018 when Mate Rimac unveiled the C_Two at the Geneva Motor Show, for Concept Two, let's go over the figures again: total power output from four electric motors at 1,914 hp, delivering a top speed of 412 km/h (258 mph) and acceleration figures of 1.85 seconds to reach 60 mph from a standstill, this would be the start of a new breed of hypercars.
No other car builder came even close to these numbers, not any of the large companies, nor any of the more exclusive makes like Pagani, Koenigsegg … or even Bugatti, which makes the next detail even more interesting, today Porsche owns a controlling interest in Rimac, but on the other hand, Rimac now owns an interest in Bugatti. It seems the technology on electric hypercars that has been developed by Rimac gained some serious interest from the top brass at the VAG Group, and with the next evolution for Bugatti being at least hybrid, combining the two seemed a great idea, so on November 1, 2021, we saw the launch of 'Bugatti Rimac' as a company.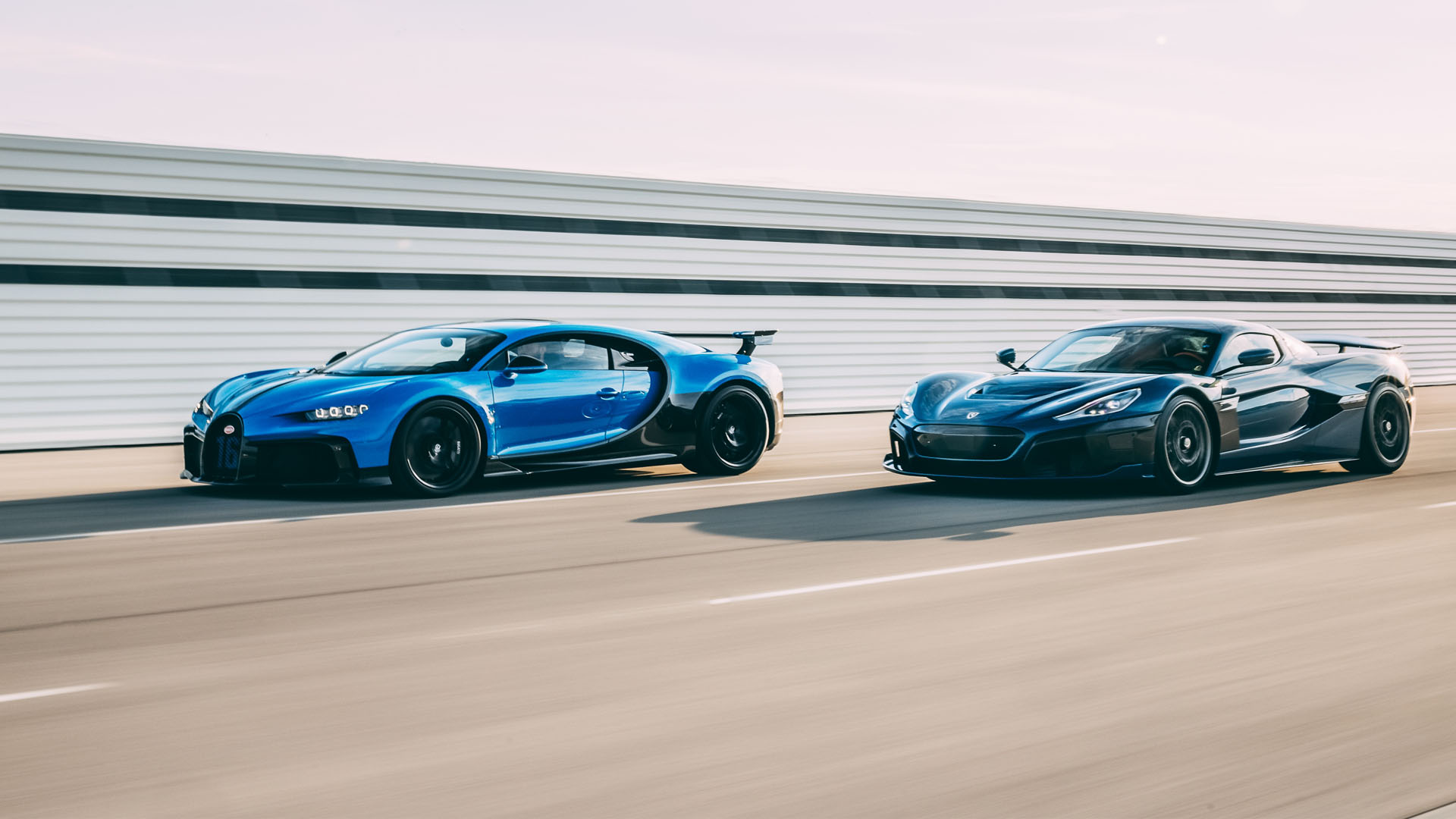 But back to the Rimac Nevera all-electric hypercar, we're talking about a $2,400,000 two-seater performer, but if you look at the styling and the high-tech interior, you'll notice Rimac took the Bugatti route and created a luxurious, relatively comfortable hypercar, even the exterior isn't too wild or exotic looking, the styling is more subdued in fact, almost classy, which might be the only remark you could make about a car that can reach 300 km/h in just 9.3 seconds … it doesn't look fast standing still, unlike most models from the likes of Lamborghini and Ferrari.
Let's first check out the video by Doug DeMuro now:
Only 150 units of the Rimac Nevera will be available worldwide, and it seems the first units could be heading to their lucky owner very soon, in the next few weeks already, and let's not forget with all the 'low emission zones' popping up in cities all over the world, an electric hypercar is just what you need to go downtown in style, I just wonder if any of these 150 units will actually be driven regularly, or if they will become a toy for the ultra-high net worth individuals to show off in their garage, only to be taken out onto the road occasionally to drive to an event.
I'm already wondering what Bugatti Rimac will unveil in the near future, will there be a Chiron successor first as the production run for the current flagship from Mulsheim is nearing the end of the limited production as only 500 Chiron are to be made, and they are down to less than 40 units remaining to be built. Or will we get another model from Rimac to succeed the Nevera, or get this … why not a Nevera Roadster, now that would be amazing, having this much power in a convertible model, that would really interest me more than a closed coupé, to be honest.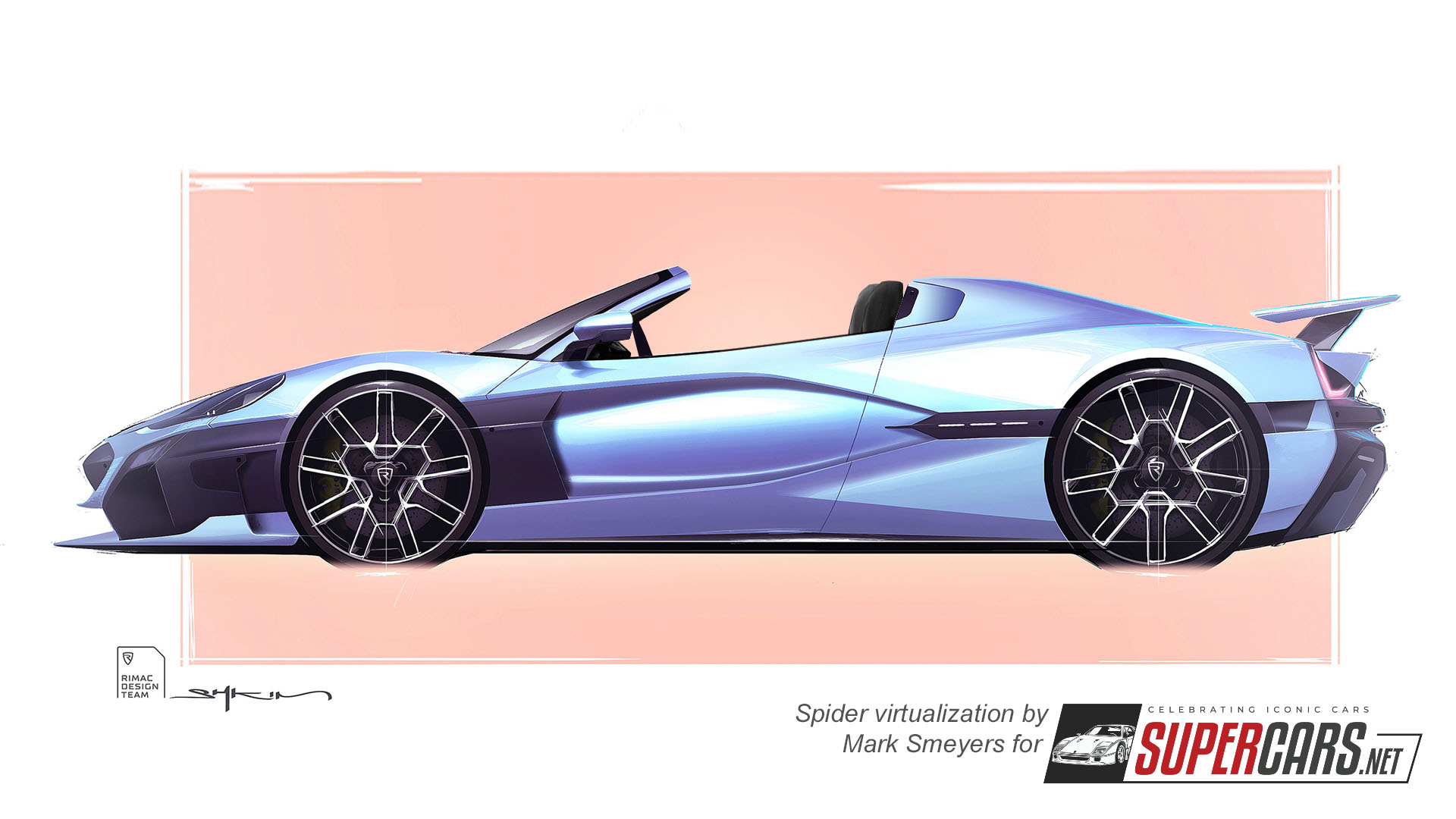 Whichever it will be, it is obviously clear the automotive world is at a turning point in history, we might be seeing a few more ICE powered hypercars in the near future, but let's face it, in a matter of five to ten years the majority will be electric-powered, all the big names are developing hybrid models as we speak, or already have them in their lineup, while they all are preparing all-electric models as we speak … so the future will be different for sure.