[2021 Edition] Current Honda Model Lineup
Everything You Need to Know About 2021 Honda Model Range. The Ultimate Honda Muscle Car Buyers Guide, With Prices, Specs, Reviews As Well As Our Opinion On the Good & Bad from Honda This Year
Below is a list of new Honda models for sale in the US, including the starting prices. Note that starting prices are just that, because under each model are many variants and options.
This is a site about performance cars, so it does make us sad that there just aren't that many sports and performance cars from Honda for the 2021 model year.
We basically have two options. Either the epic pocket-rocket Civic Type R or the Honda/Acura NSX. The Civic Type R is a revelation, an absolutely awesome sports car for the everyday driver. Top Gear said is was "a spectacularly good hot hatch gains some extra focus we had no idea it lacked". Since 2017, it's been a truly outstanding hot hatchback that operates on a different level to the rest of its front-driven rivals. In 2021 it is still the benchmark hot hatch.
In many ways, the Honda/Acura NSX is on the other end of the spectrum. It phenomenal car that is basically a Porsche 918 for under $200k, but it hasn't captured the attention of journalists and thus it has been a sales failure in many ways. Too bad, because anybody who buys one is going to absolutely love it.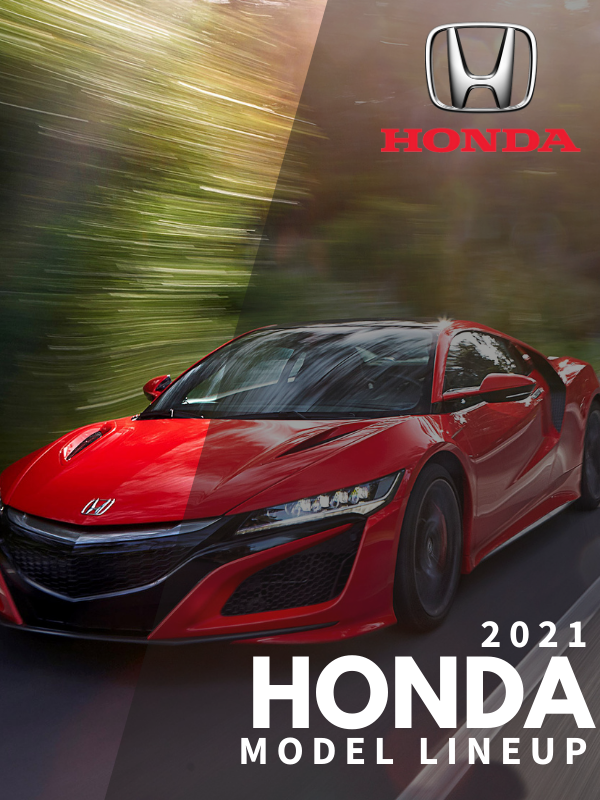 2021 Honda Model List & Pricing
Current Honda Hatchbacks
Honda Fit (Starts at $16,190)

Honda Civic Hatchback (Starts at $22,000)

Honda Fit/Jazz/Life (Starts at $)
Current Honda Sedans & Coupes
Honda Accord (Starts at $24,770)




Honda Civic Sedan (Starts at $21,050)




Honda Civic Si Sedan (Starts at $25,200)

Honda Clarity (Starts at $33,400)

Honda Insight (Starts at $22,930)
Current Honda Minivans & Trucks
Honda Ridgeline (Starts at $33,900)

Honda Odyssey (Starts at $31,790)
Current Honda SUVs & Crossovers



Honda CR-V (Starts at $25,350)

Honda HR-V/Vezel (Starts at $21,020)

Honda Passport (Starts at $32,590)

Honda Pilot (Starts at $32,250)
Current Honda Sports Cars
Honda Civic Type R (Starts at $37,495)
Current Honda Cars - Buyers Guide
2021 Honda Performance-Focused Lineup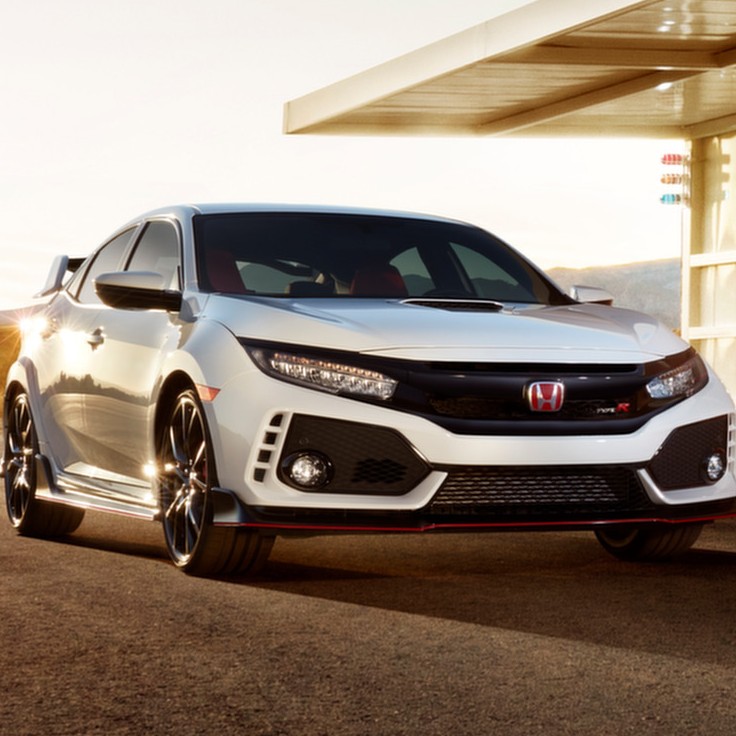 2021 Honda Civic Type R
Base price: $37,230

Engine: 2.0L turbocharged I4

Power: 306 hp @ 6,500 rpm

Torque: 295 lb-ft @ 2,500 rpm

0-60 mph: 5.0 s

Top Speed: 169 mph
The new CTR was presented at the 2020 Tokyo Auto Salon. The updates to the car should help with some of the overheating complaints that were making their rounds. To address these, a larger grille is being fitted to improve engine cooling. The Type R will also get a Boost Blue exterior color that's exclusive to the model. Additional updates include a modified front suspension that includes new dampers. This should allow the front-wheel-drive car to handle more smoothly and steer with improved feel. The 2.0L turbo four remains unchanged.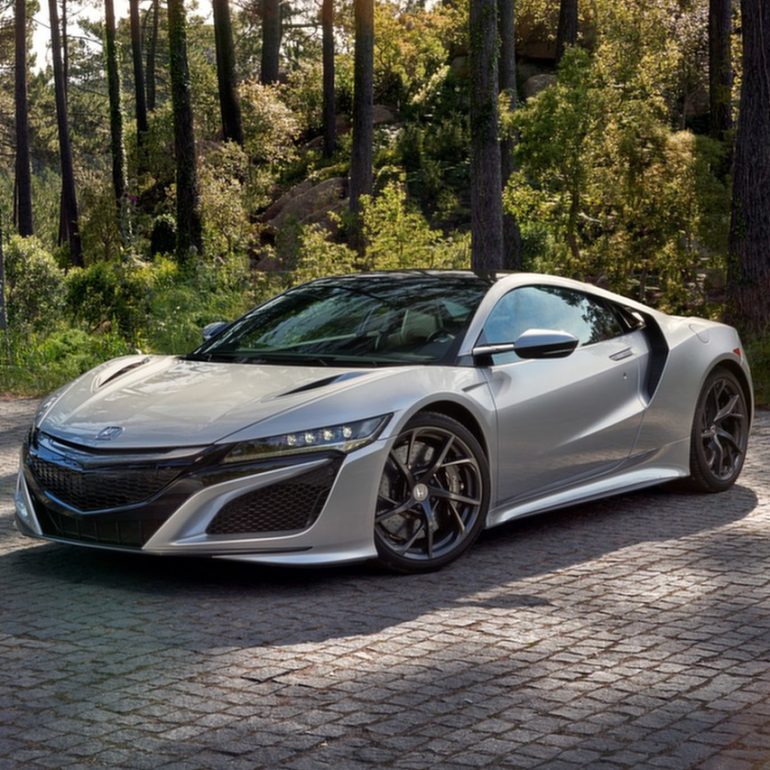 2021 Honda NSX
Base price: $159,495

Engine: 3.5L twin-turbocharged V6 w/ electric motors

Power: 573 hp @ 6,500 rpm

Torque: 476 lb-ft @ 2,000 rpm

0-60 mph: 2.9 s

Top Speed: 191 mph
After receiving some minor upgrades for the 2019 model year, the 2020 NSX is essentially unchanged from last year's model. There is a new paint color available called Indy Yellow, which is a throwback to one of the original NSX's iconic color schemes. The NSX retains the 573 hp, twin-turbocharged V6 with 3 electric motors and 9-speed DCT used in previous years. It still delivers supercar looks and performance in an everyday livable package. Some pundits call it a "light" Porsche 918 and that says more than anything else. Under-appreciated, but a worthy hyper car.