Through the invaluable support and backing of Aston Martin's championship-winning endurance racing partner Heart of Racing (HoR), at least one Valkyrie racecar will be entered by Aston Martin in the top Hypercar class of each of the FIA World Endurance Championship (WEC) and the IMSA WeatherTech SportsCar Championships (IMSA) from 2025. This means that the prototype Valkyrie will participate in three of sportscar racing's most prestigious events; Le Mans, the Rolex 24 at Daytona, and the 12 Hours of Sebring.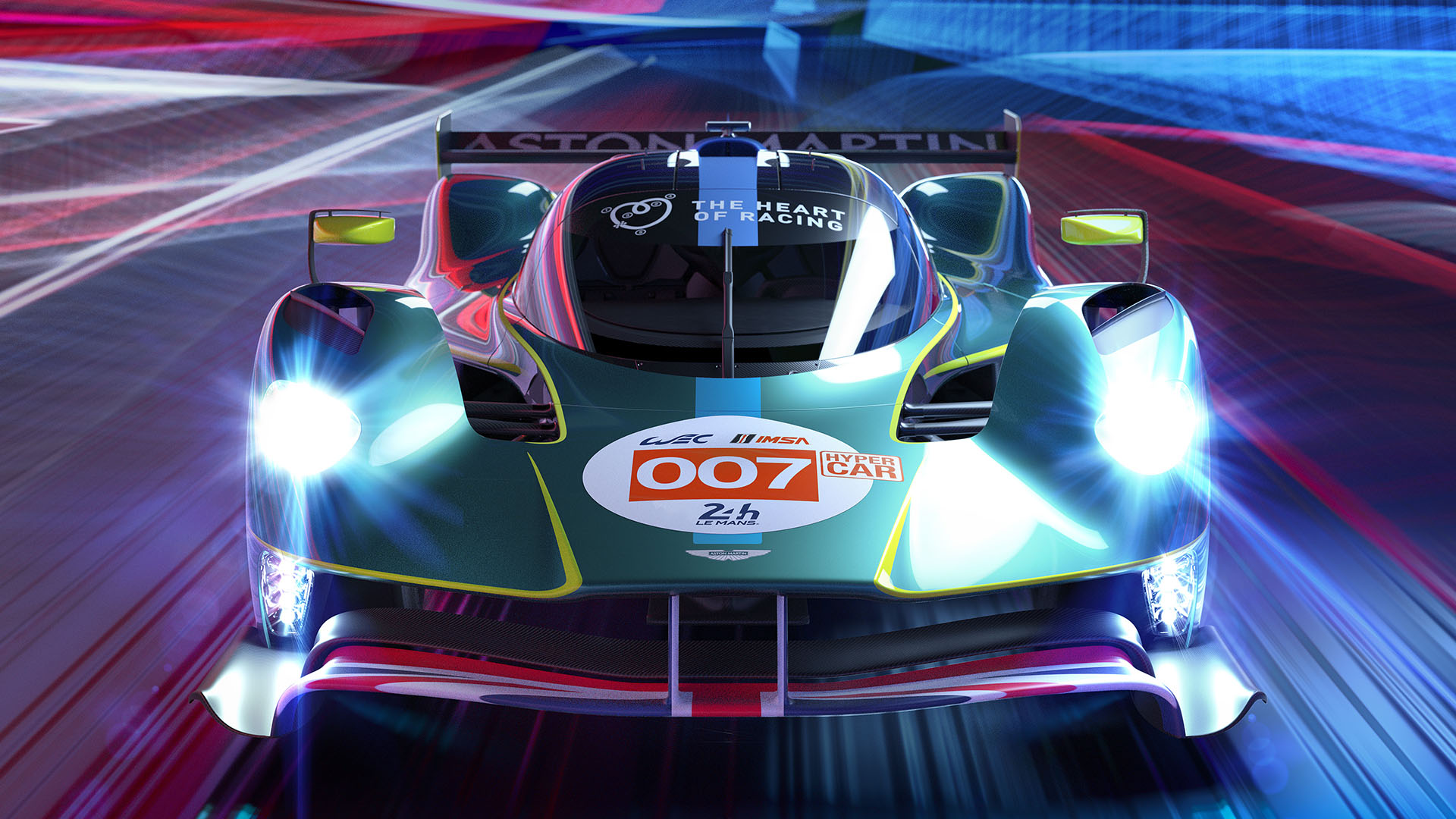 Sportscar racing is in Aston Martin's DNA. Its name is synonymous with endurance racing glory, with the brand's Le Mans debut coming just five years after the race was run for the first time in 1923. Since then, cars adorned with the famous Wings have clinched no less than 19 class victories at the world-famous French event, including an overall triumph in the 1959 race with the iconic DBR1 driven by Roy Salvadori (GBR) and Carroll Shelby (USA).
In total, more than 240 drivers have raced Aston Martins at Le Mans over the past 95 years in 27 different chassis and engine combinations, through virtually every era. No other venue has given Aston Martin so much success, or more steadfastly proven that our DNA is forged out of the very essence of competition. So in the year the marque celebrates its 110th anniversary, it makes perfect sense to announce its return to the greatest endurance race on earth with the ultimate expression of the most potent hypercar ever devised.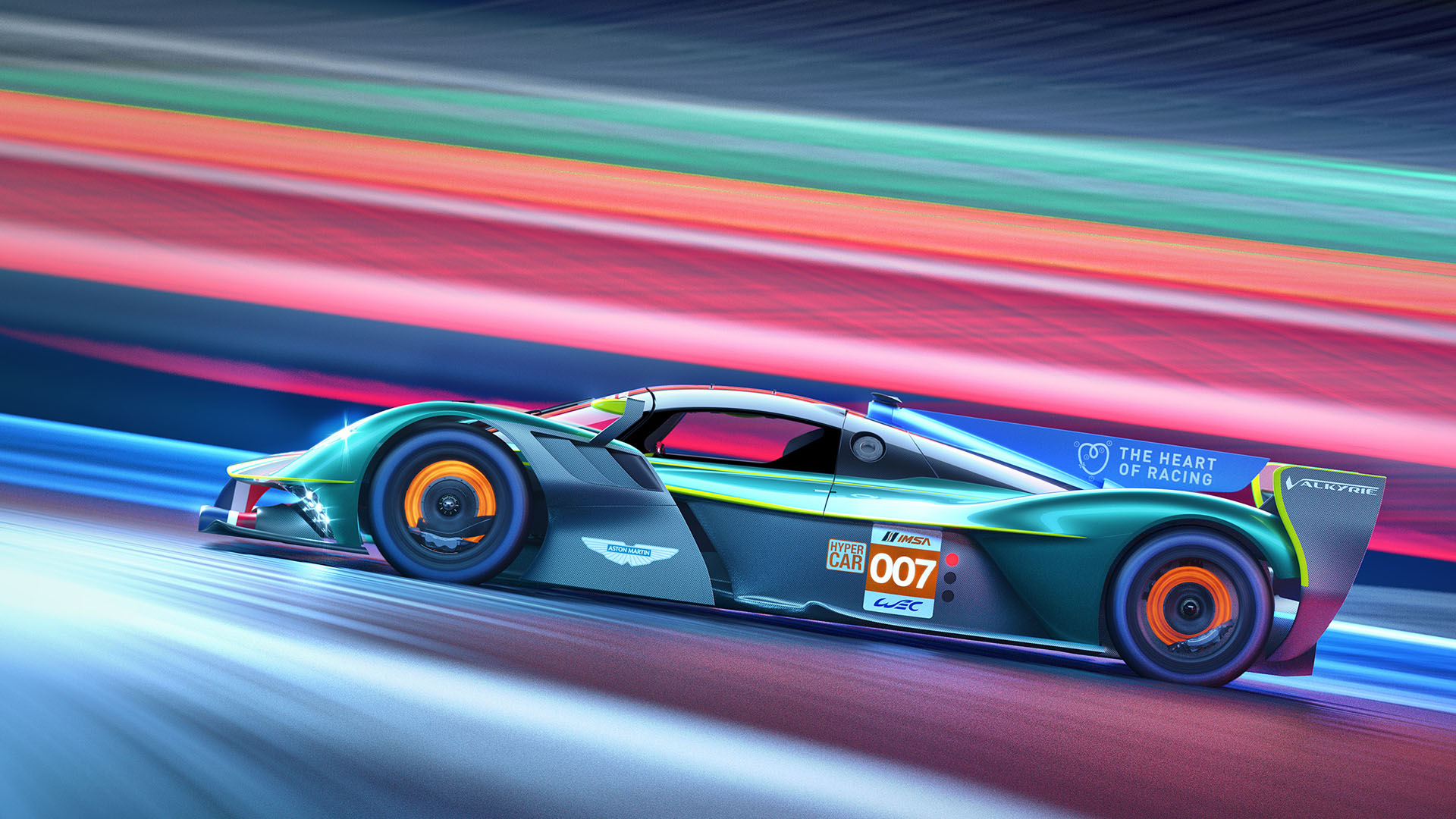 Valkyrie AMR Pro was originally designed and developed to meet the LMH hypercar regulations and now Aston Martin Performance Technologies, situated in the newly-built AMR Technology Campus which is co-located with the Aston Martin Aramco Cognizant Formula One® team's Silverstone headquarters, has begun the task of developing a competition prototype version of Valkyrie for racing within a pre-defined aerodynamic and power performance window that gives it parity with its direct competition in WEC. It will then be homologated for the WEC Hypercar and IMSA GTP classes ahead of the 2025 season.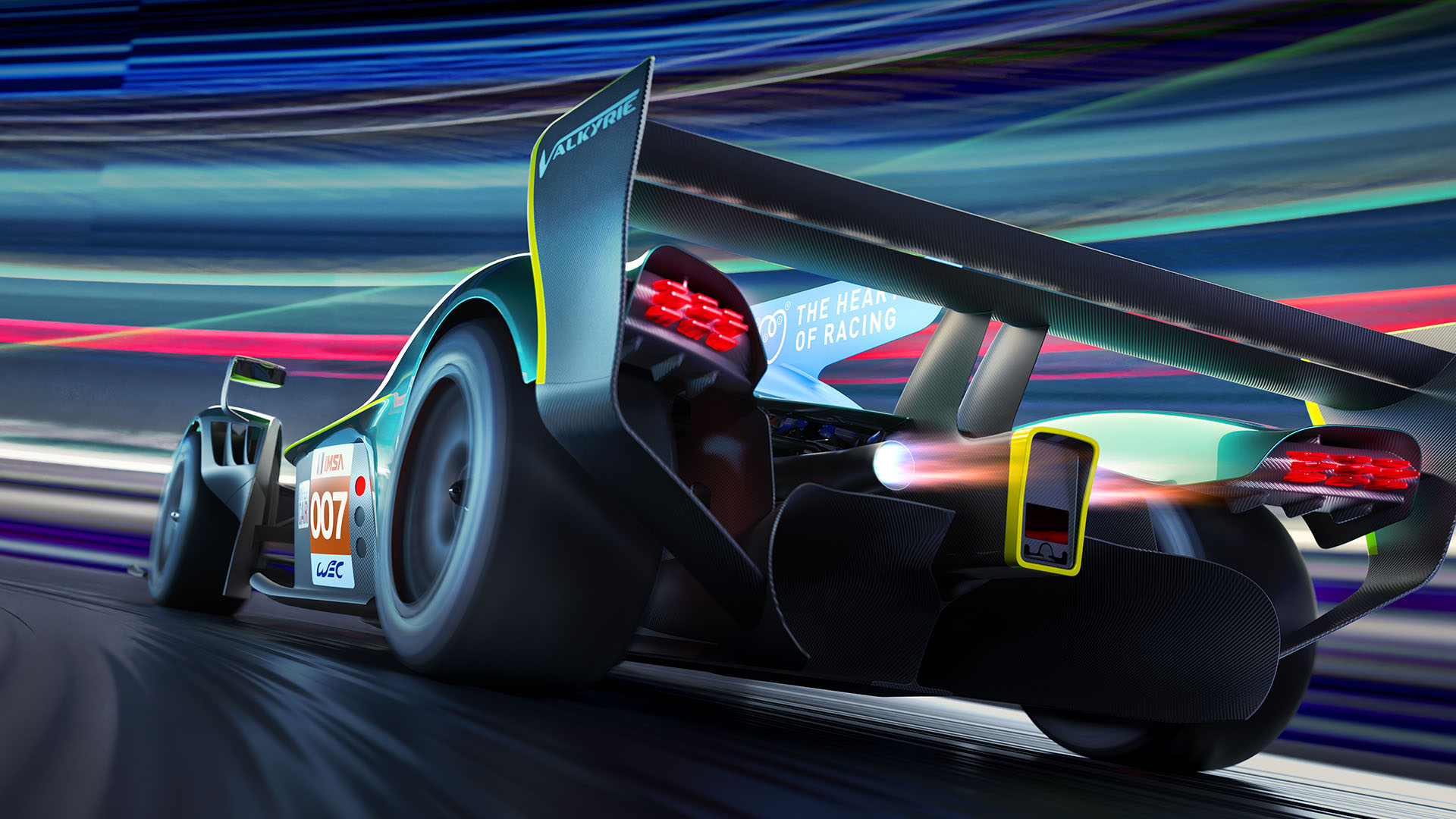 The race-optimized carbon-fiber chassis Valkyrie will use a modified version of the sensational Cosworth-built 6.5-litre naturally aspirated V12 engine, which in standard form revs to 11,000rpm and develops over 1000bhp. The power unit will be enhanced further to incorporate the critical Balance of Performance requirements of the Hypercar class and developed to withstand the rigors of top-level long-distance competition. As with the Valkyrie AMR Pro track car, the battery-electric hybrid system that features on the road-specification Valkyrie is absent from the race car. Once homologated, the Heart of Racing team will spearhead Aston Martin's programs in both WEC and IMSA as the Valkyrie race car becomes the first purebred hypercar to participate in both championships and the only one among its rivals that can trace its origins back to an existing production car.
Lawrence Stroll, Executive Chairman of Aston Martin Lagonda, said: "In addition to our presence in the FIA Formula 1® World Championship, Aston Martin's return to the pinnacle of endurance racing will allow us to build a deeper connection with our customers and community, many of whom found their passion for the brand through our past success at Le Mans. And of course, the complex knowledge base we are building through our F1® team is data that Aston Martin Performance Technologies can harness to further enhance the capabilities of the Valkyrie racecar at Le Mans, in WEC and IMSA. Just as the learnings we gain through endurance competition will feed directly into our road car programs, further improving the ultimate performance of our products. I would like to thank Gabe Newell and Heart of Racing for partnering with Aston Martin on this program, and I look forward to working with him and the team as we aim for success in the greatest endurance race of them all."