The Lotus Evija has been named as 'The One to Watch' in Top Gear's second-ever Electric Awards as Jack Rix, editor for Top Gear magazine was able to take an early prototype onto Lotus's own test track in Hethel, Norfolk, production for the all-electric Lotus Evija will start later this year, but the test car handed over to Top Gear is still an early sample, rather crudely finished on the inside, but in a very special wrap on the outside.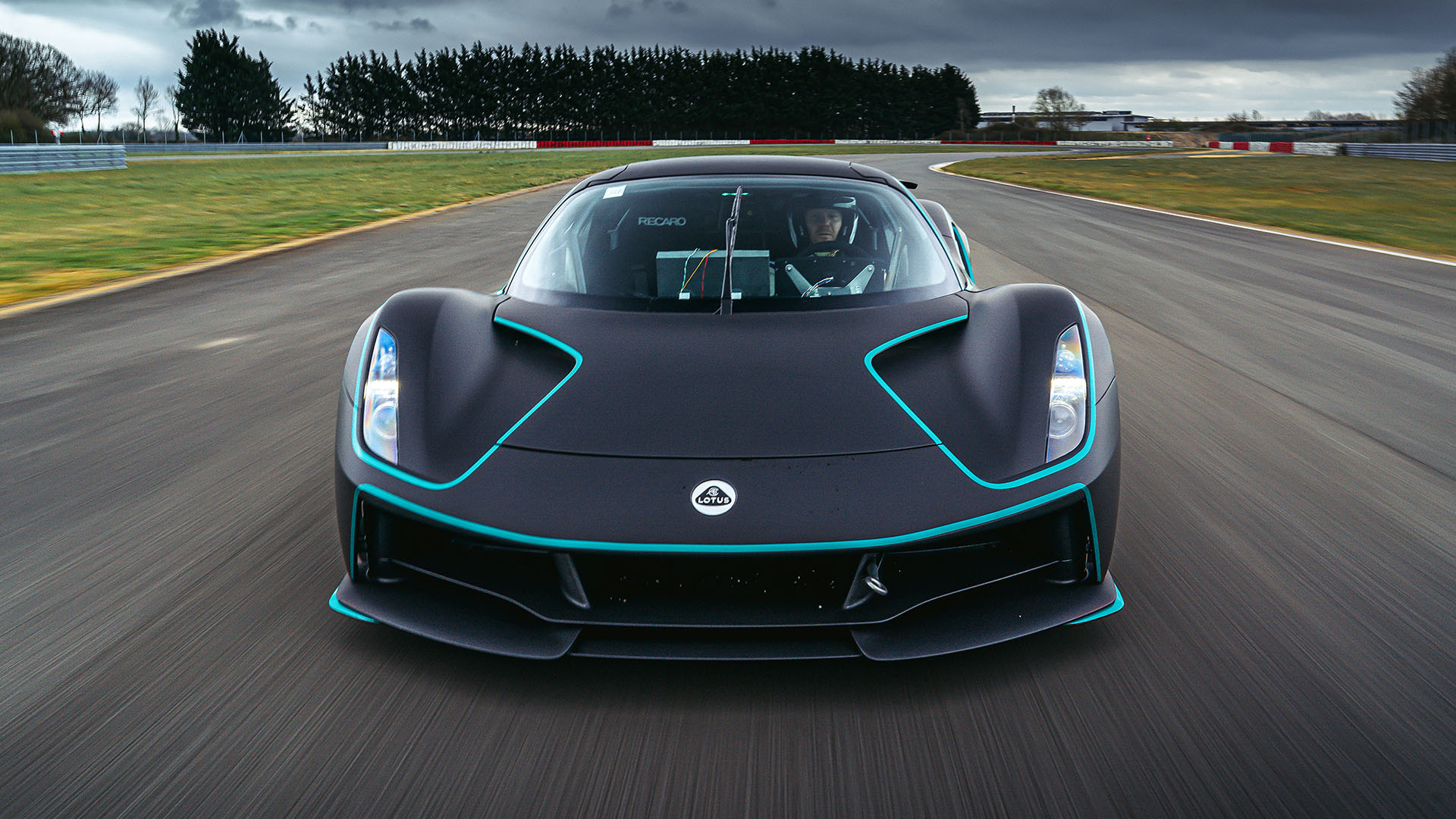 Once production of the Lotus Evija gets started, only 120 units will be made of this Lotus halo car at £2,400,000 each (that's about $3,357,500), but this car will come with 2,000 hp that offers an acceleration from 0 to 62 mph below the 3 seconds mark, going from 0 to 124 mph takes only 6 seconds, and more importantly, an acceleration from 200 km/h to 300 km/h (124 mph to 186 mph) also in just 3 seconds, compared to for instance the Bugatti Chiron that would take 6 seconds.
Top Gear's Jack Rix was the first to get behind the wheel of a Lotus Evija, albeit a restricted pre-production prototype … this test car came with 'only' 1,600 hp and 1,250 lb-ft of torque … bummer, acceleration to 62 mph takes 3.3 seconds in this car and the top speed has been limited to 140 mph, but as this car accelerates with gearshifts, it's just a relentless push from start to finish, this seems to become a stupendously quick car to drive, even without the full 2,000 hp available.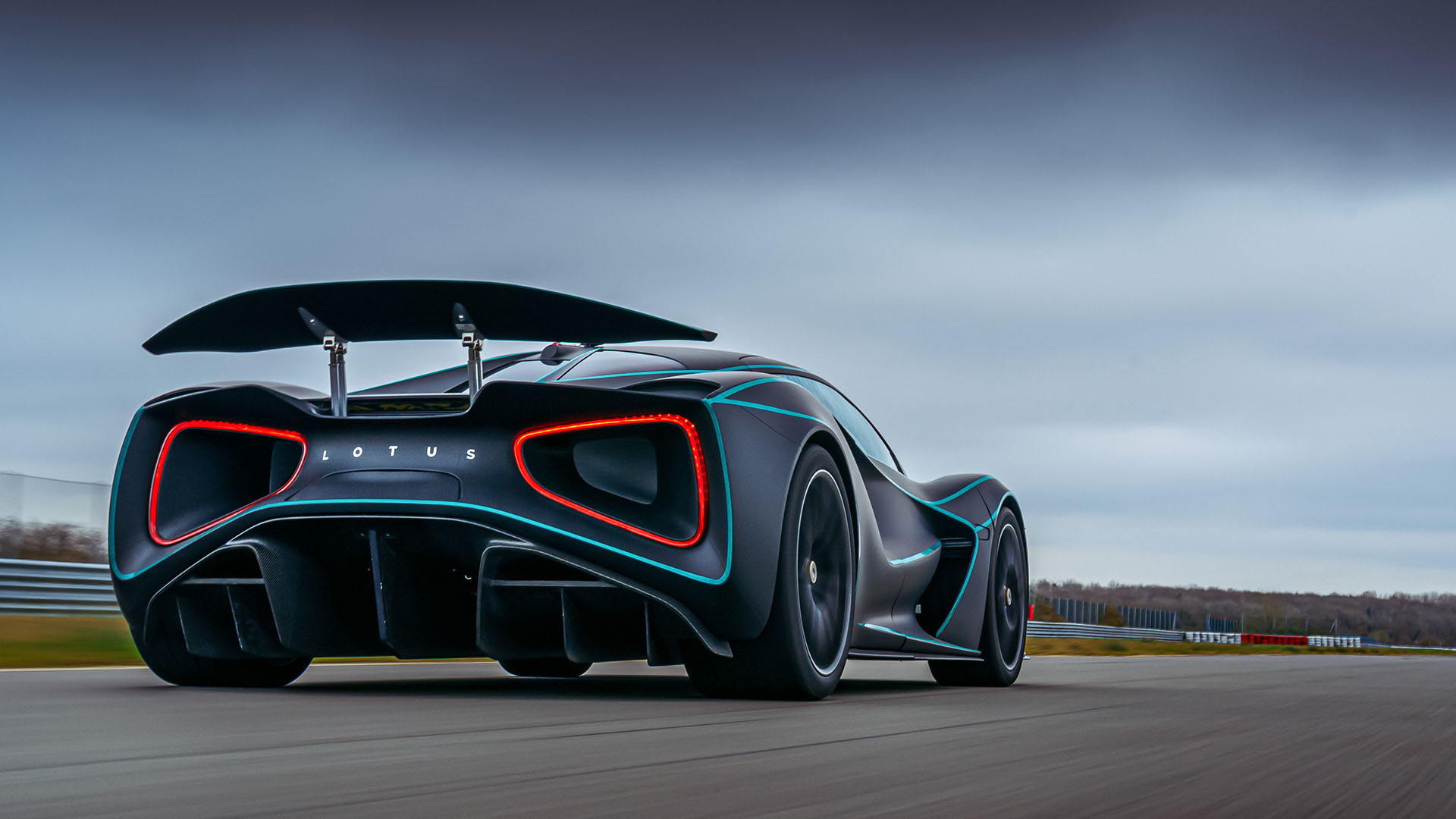 To keep the Lotus Evija as light as possible, they fitted a small 69 kW battery, and while it's not fitted underneath the cockpit for that low center of gravity, Lotus has fitted it behind the cockpit, in the position where the engine would be in a mid-engine car, thus offering the same agility as a car with a naturally aspirated engine, the downside of this rather small battery is the fact the Evija will only have a range of about 30 miles when pushed hard.
On the other hand, Lotus confirms the Evija will be capable of a full charge in only 18 minutes … provided you have access to a 350 kW charger, but the advantage of using such a small battery is the fact the Lotus Evija will put only 1,680 kg on the scales, with 2,000 hp available in production form, this will result in some very brutal acceleration, and amazing road-holding capabilities with active vectoring and aerodynamics added to the production version.
Enjoy Top Gear's video on the track test below: