Made in China to Go Really Fast
BAIC's Arcfox GT is no joke of an electric supercar. It's one of many supercars at the Geneva Motor Show, but the company has big plans for its electric beast. The company sells both a street and track version of the car and wants to expand globally with the vehicle. The Arcfox GT and another vehicle were showed off at the Geneva Motor Show, and it looks like a winner.
Both versions of the car are crazy fast and both versions get an all-electric powertrain. The street version provides 1,005 hp via four electric motors. It also features a super lightweight construction and can do a 0-62 mph run in just 2.59 seconds.
The track version? Yep, it's even more powerful and faster. It makes a whopping 1,609 hp from a similar setup. We couldn't find a 0 to 62 mph time on the company's website, but we assume with that much more power, it'd have to be faster than the street version of the car.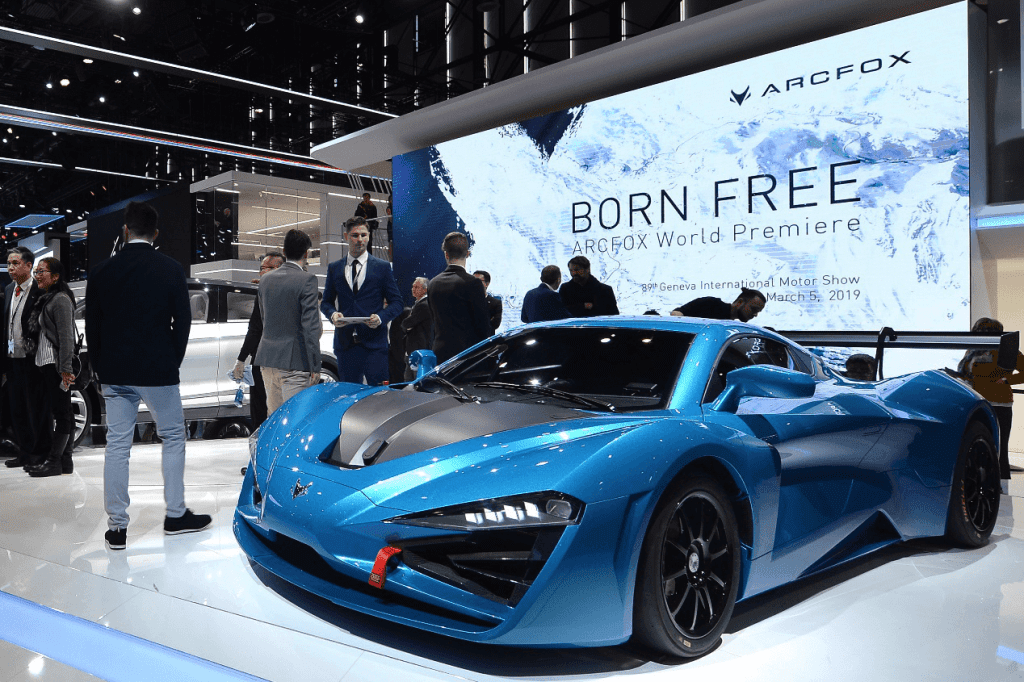 "Arcfox is a beam of light that the BAIC Group presents to the world with its innovation and this beam of light is illuminating the way for us to move forward," said company chairman Mr. Heyi Xu.
The company also debuted a crossover SUV vehicle at the show, so we assume BAIC Group plans to expand to regular consumer vehicle's, too. It will be interesting to see how this vehicle and BIAC Group progresses and if it can successfully break out of China and onto the world stage.