Unfortunately setting a new record wasn't an option at the latest Pikes Peak International Hill Climb in the Time Attack 1 class, due to icy conditions at the summit of Pikes Peak, the course was shortened to finish at an altitude of 12,780 ft instead of the normal 14,115 ft, which rendered all ambition to set a new record impossible to realize, but the Bentley Continental GT3 Pikes Peak still managed an incredible feat despite a let engine issue.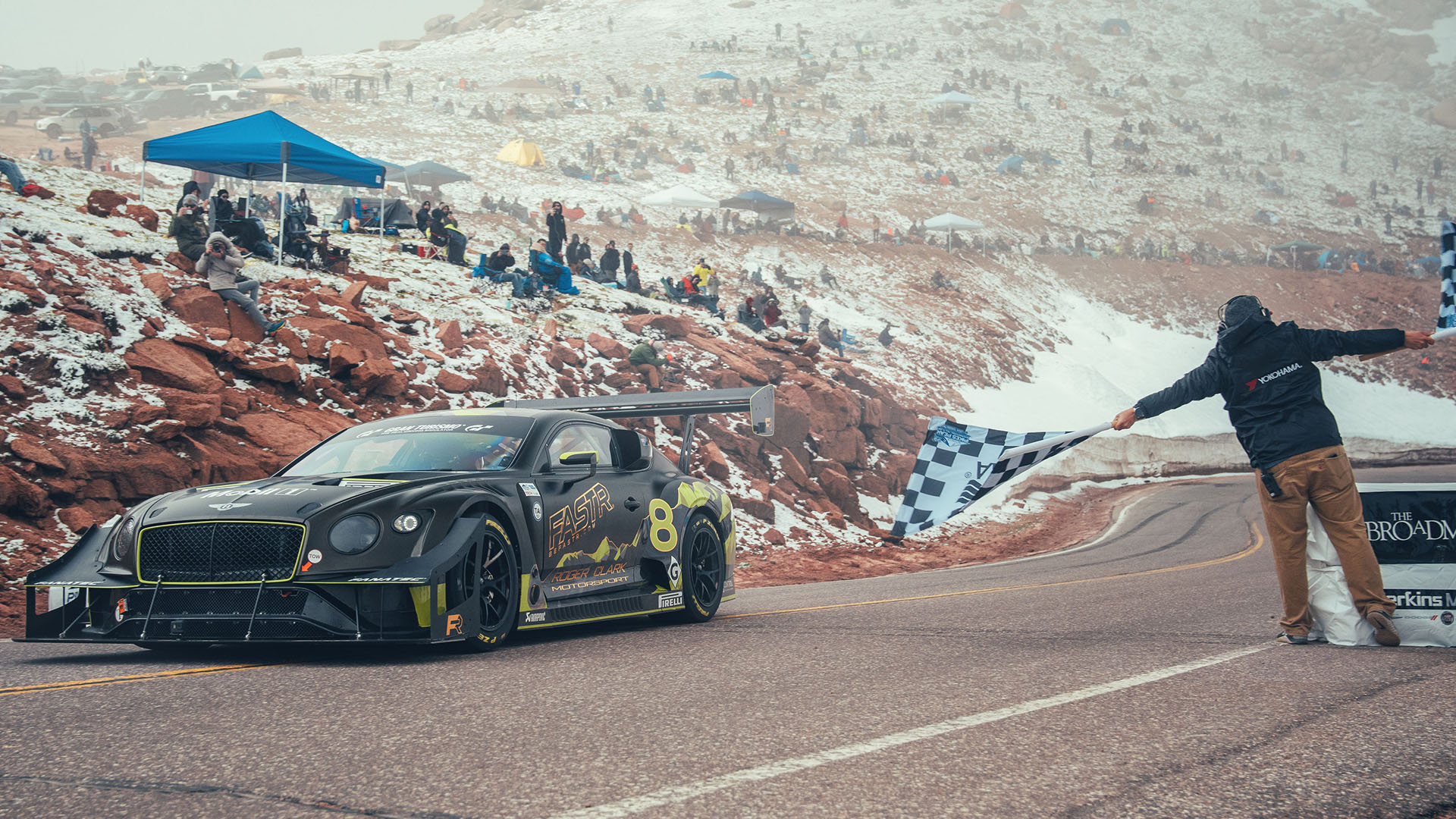 In the end, the Bentley Continental GT3 Pikes Peak, jointly developed by a collaborative team of Bentley, Fastr, Roger Clark Motorsport, M-Sport, and Rhys Millen Racing, took second place in the grueling Time Attack 1 class and 4th place overall with former King of the Mountain Rhys Millen (NZ) behind the wheel, in a time of 6:36.281, a full 12 seconds faster than her closest competitor … if it wasn't for a boost pressure issue just a few corners from the end, they would have been 16 seconds faster, which would have meant a first-place finish in her class.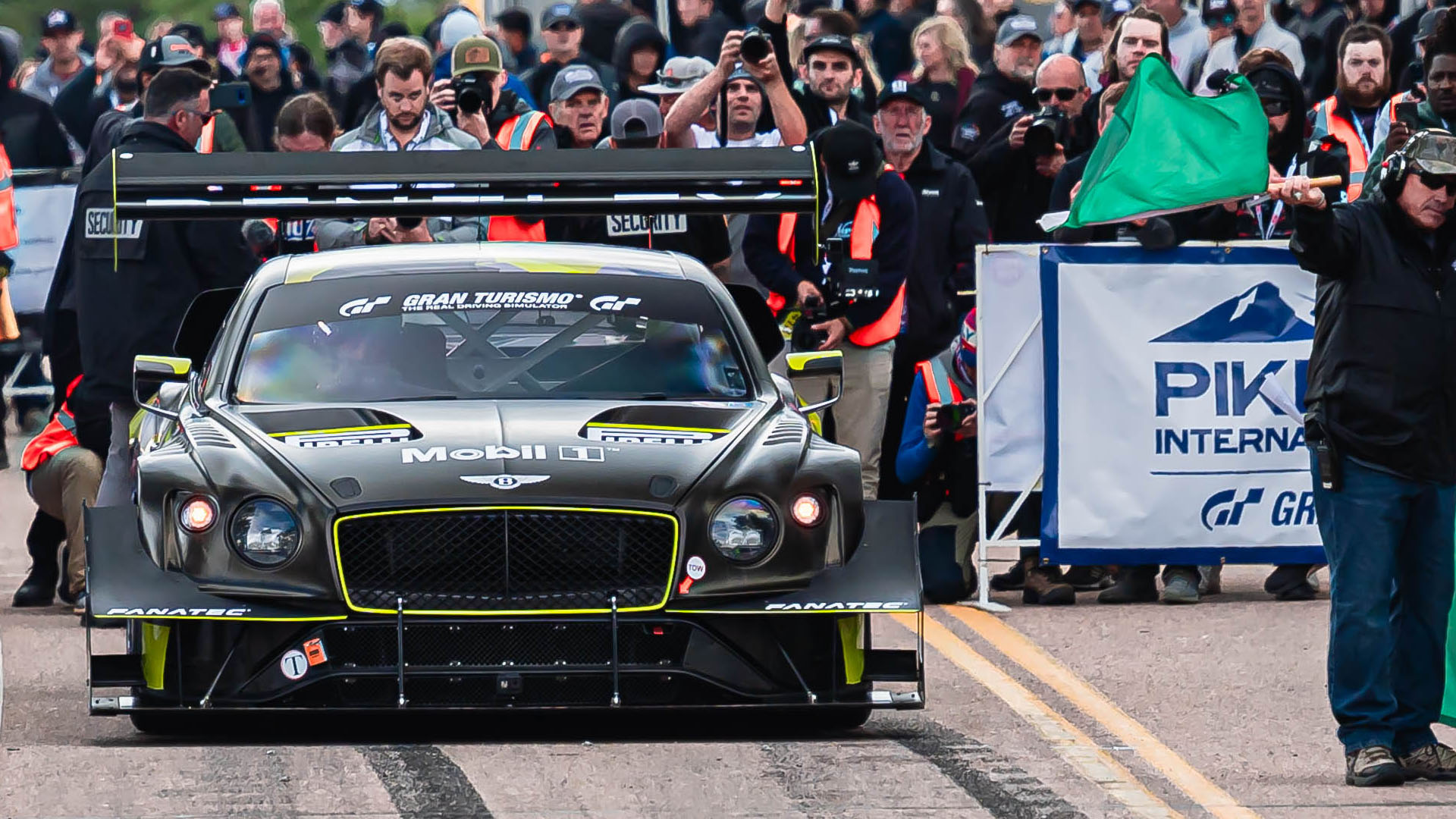 It is wasn't for the removal of the last third of the normal course, with a finish at Devil's Playground, things might have looked considerably different for the Bentley Continental GT3 Pikes Peak, according to Bentley's Director of Motorsport, Paul Williams: "We know we had the pace today both to win our class and to break the Time Attack 1 record. The weather sadly wasn't with us though, with the shortened course meaning our assault on the record was never a possibility. While that's a bitter pill to swallow, I'm proud to have entered such a strong renewably-powered racecar – the fastest at the event – and equally proud of the team that's delivered this project. This is the first step on Bentley's renewable fuel journey, and there will be many more opportunities to come. Perhaps we'll even come back to Pikes Peak next year…"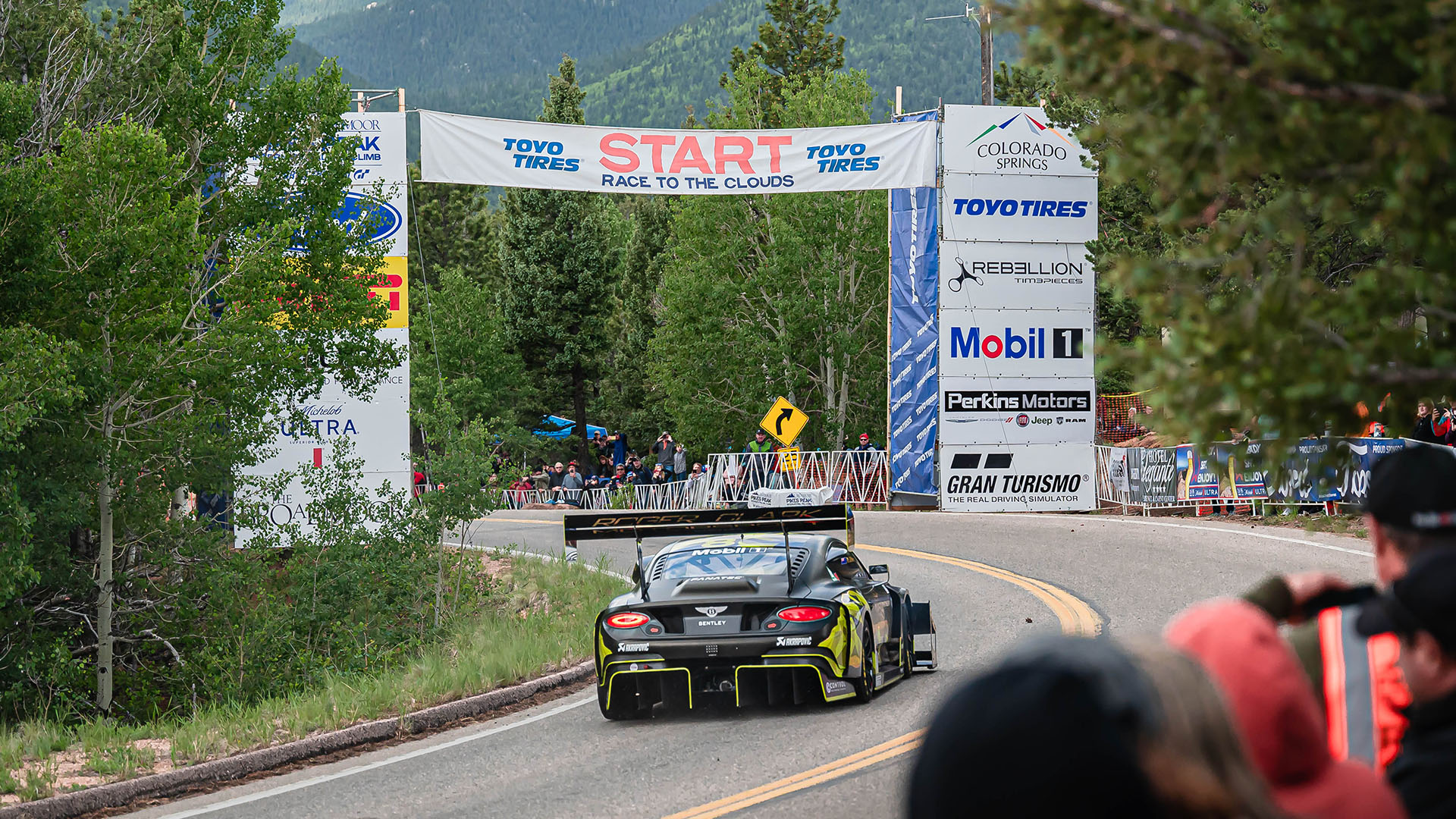 This 2021 entry into the Pikes Peak International Hill Climb was their third stint in recent editions, with highly successful record runs in a specially-prepared Bentayga that took the 'Production SUV' record), and another Continental GT that set the 'Production Class record', this year's entry is the first of a long-term renewable fuels program created to develop the use of genuinely sustainable fuels to future Bentley clients.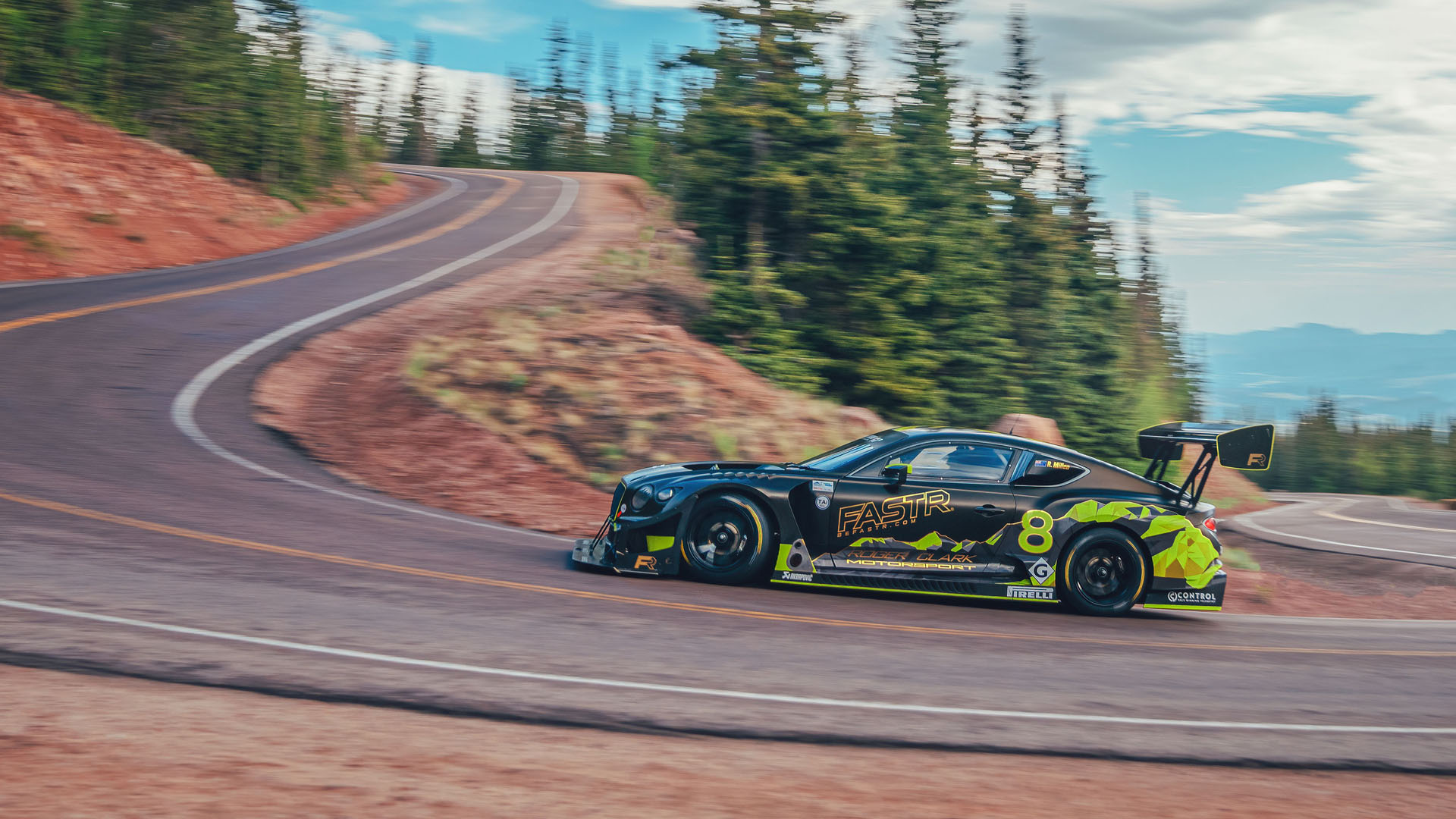 The 750+ bhp Continental GT3 Pikes Peak is the first step from Bentley into a renewably powered racecar, this trend will continue as part of their Beyond100 strategy to evolve into the world's leading sustainable luxury mobility company, including their future racecars.
Let's enjoy some more photos of this amazing Bentley Continental GT3 Pikes Peak during her Hill Climb at Pikes Peak 2021: