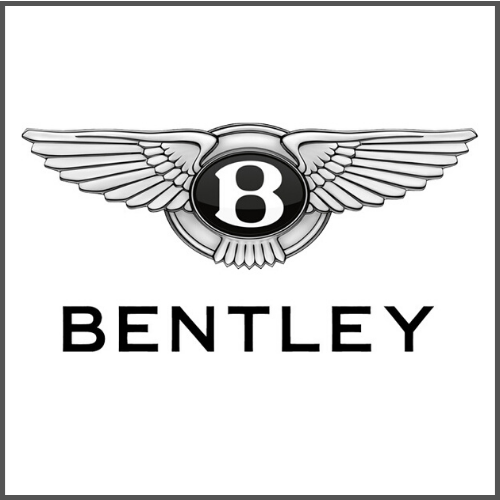 Bentley Motors Limited is a British company that designs, develops, and manufactures luxury motorcars which are largely hand-built. It is a subsidiary of Volkswagen AG. Now based in Crewe, England, Bentley Motors Limited was founded by W. O. Bentley on 18 January 1919 in Cricklewood, North London.
In 1998, Vickers sold it to Volkswagen AG. The sale included the vehicle designs, model nameplates, production and administrative facilities, the Spirit of Ecstasy and Rolls-Royce grille shape trademarks, but not the rights to the Rolls-Royce name or logo which are owned by Rolls-Royce Holdings plc and were licensed to BMW AG.
"Big B" emblem of Bentley consists of 2 flying wings that signify the Bentley's oblique, proud claim which Bentley is the nearest a car can become to having wings. Among these 2 wings there is a circle that placed which contains Bentley initials in a famous manner. This symbol is very classical for vehicles. Actually the sign is similar to pristine occult symbol showing the winged solar disc.
The Bentley logo consists of three main colors; black, white and silver hues. While the white color defines purity and charm, the black color represents excellence and elegance of the company. The silver color, on the other hand, depicts sophistication and creativity and perfection of Bentley's products. The color spectrum of Bentley's logo combines inimitable British aristocracy and modern design.