We already had the impressive Bentley Bentayga Speed from Crewe, a 625 hp W12 beast that tries to compete with the 650 hp Lamborghini Urus Super SUV, but on a more luxury playing field, where the Lamborghini is the more 'sportscar' version of an SUV, but now Bentley introduces another version in their fleet of Bentayga models.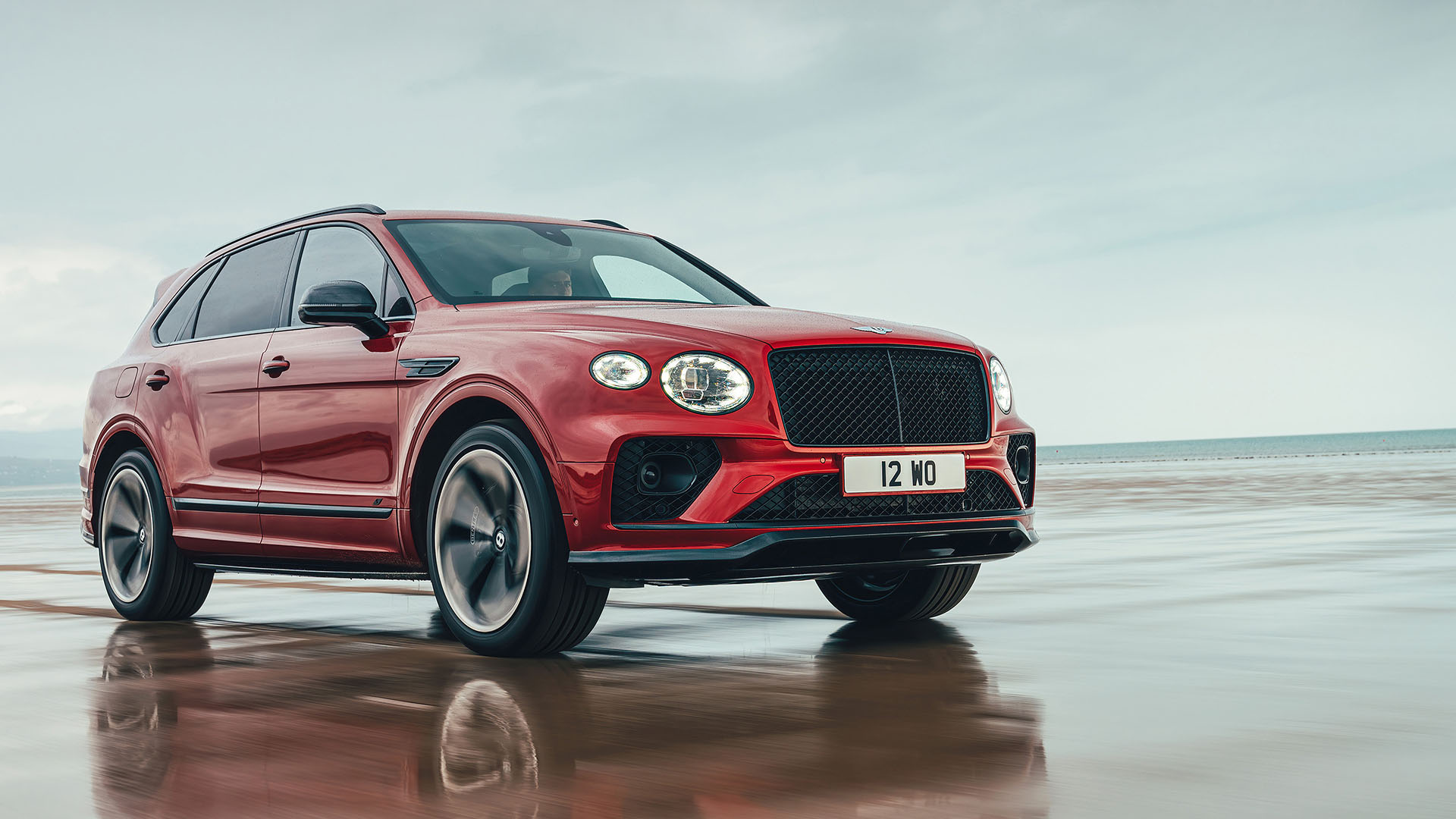 Next to the Hybrid, the V8, and the Speed, Bentley now also offers the 'S', based around the 4.0-Liter V8 twin-turbo engine, the Bentayga S intends to move Bentley's SUV onto the sportscar playing ground, a direct competitor for the likes of a Lamborghini Urus, an Audi RSQ8, or the Porsche Cayenne Turbo … but the Bentley Bentayga S only has the same power as the Cayenne Turbo, at 542 hp, the Audi RQS8 adds 49 hp on top of that, while the Urus crushes them all with 650 hp … if you want to get near the Urus power you'll still have to go for the considerably more expensive Bentayga Speed with her 626 hp.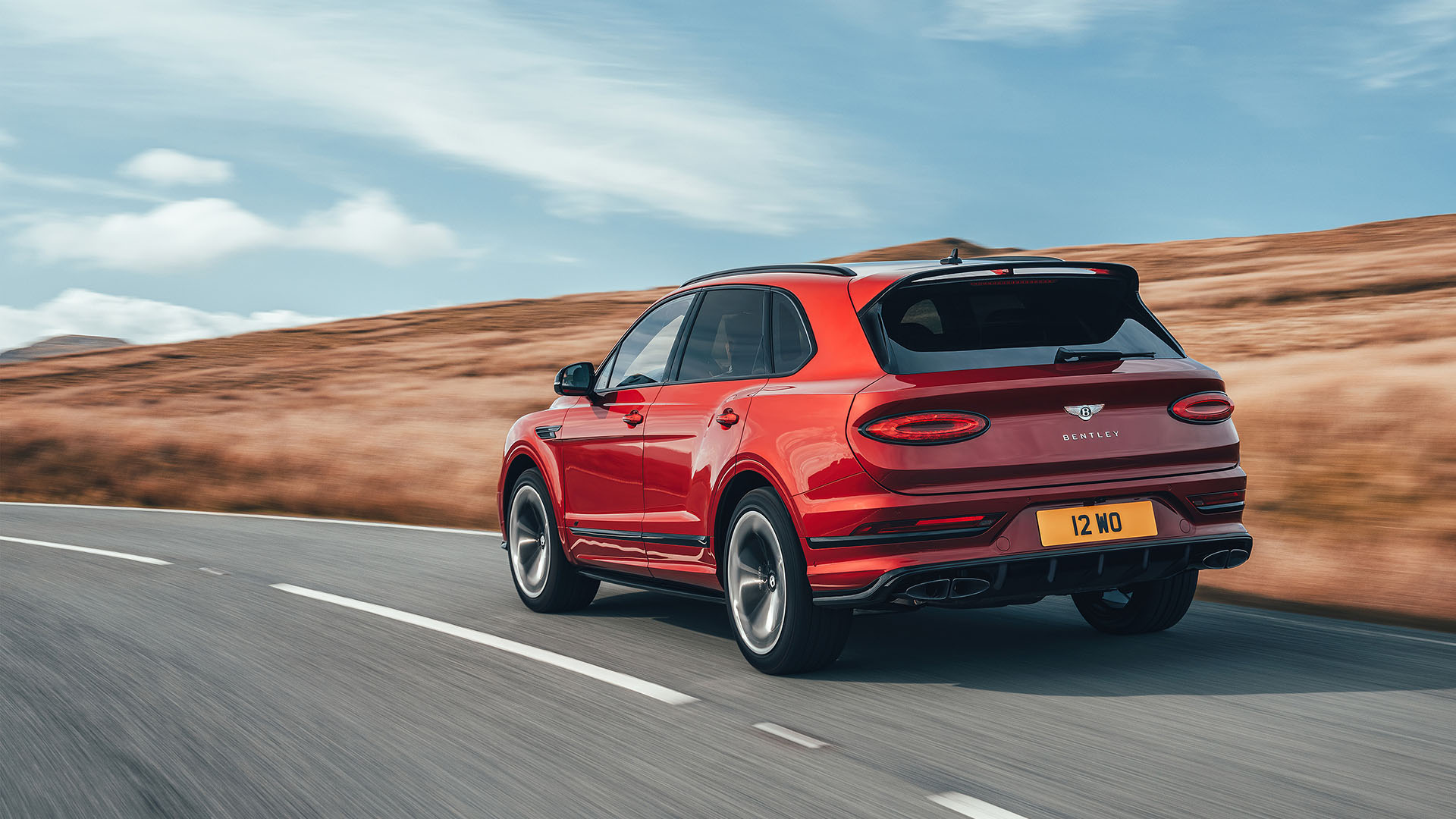 But unlike the Bentayga Speed, this new Bentayga S comes without chrome, Bentley calls it 'Black brightware', but that's just saying the window trim, the headlight trim, mirror housing, and other parts that are usually a 'bright' chrome on a Bentley Bentayga are now finished in gloss black, for that 'sports' touch, they even go as far as using tinted glass on the lights …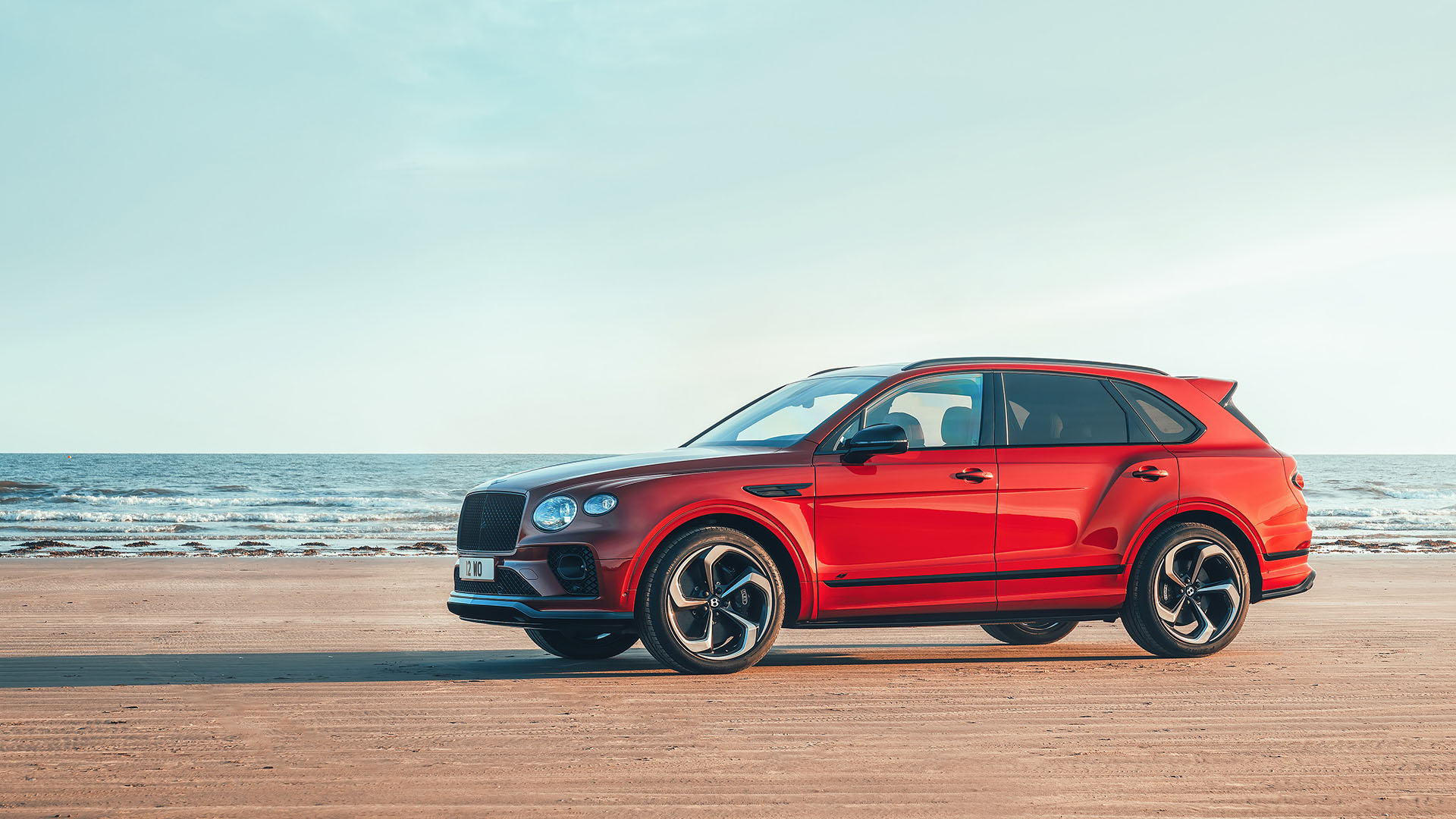 For this Bentayga Sport, the engineers in Crewe came up with an enhanced Sport chassis mode, and the Dynamic Ride active anti-roll system is standard on the S, they even improved the sound from that big V8 at the front thanks to a more open exhaust system … a free-flowing sports exhaust on a luxury SUV from Bentley, imagine that.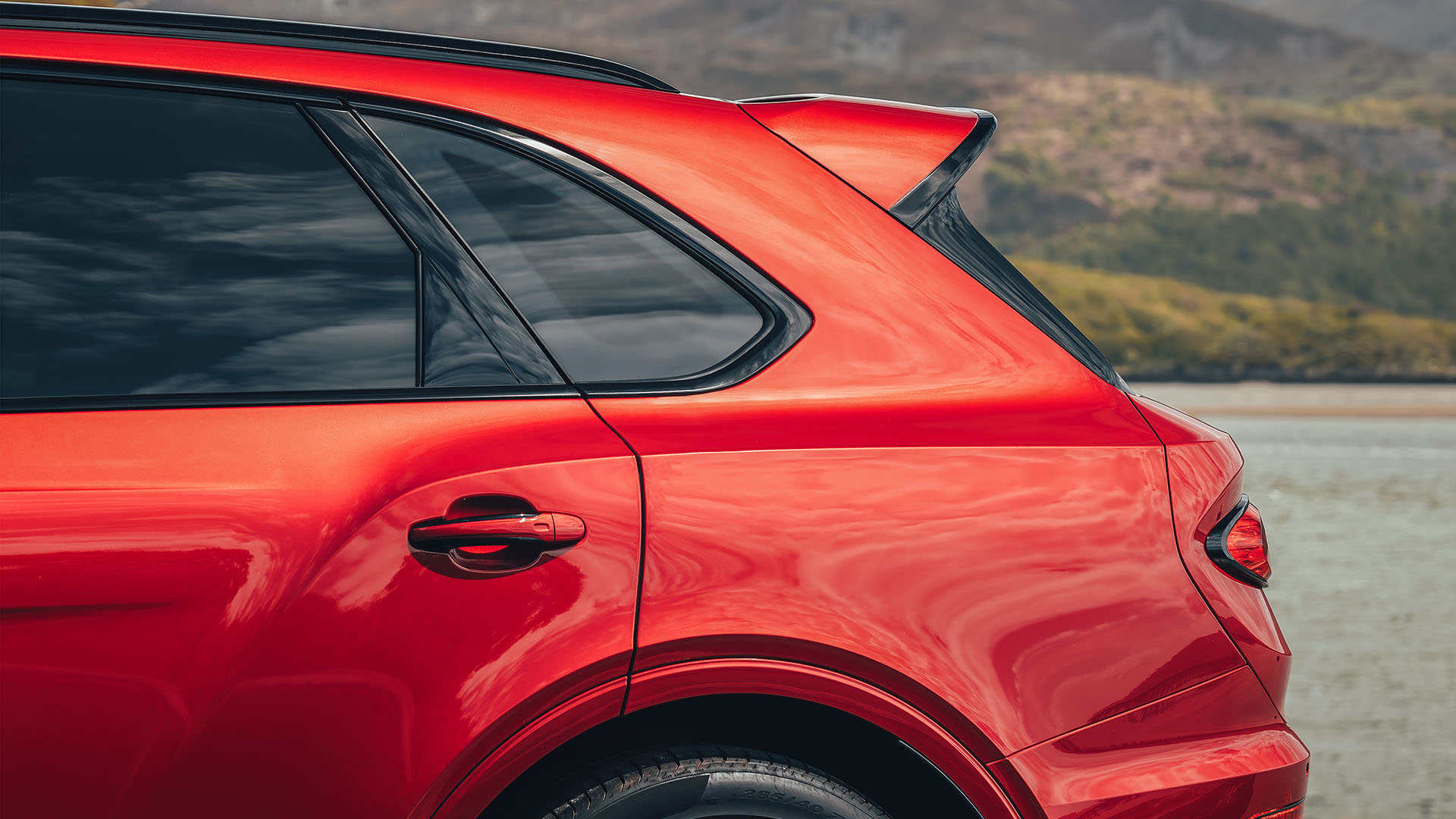 As already mentioned, the Bentayga S comes with the Blackline Specifications as standard, but you can also recognize the Sport version from the bespoke 22-inch wheels and S badging found on the lower edge of the front doors, but also a large rear spoiler is fitted in Crewe while the sports exhaust comes with a pair of black oval tailpipes at either end.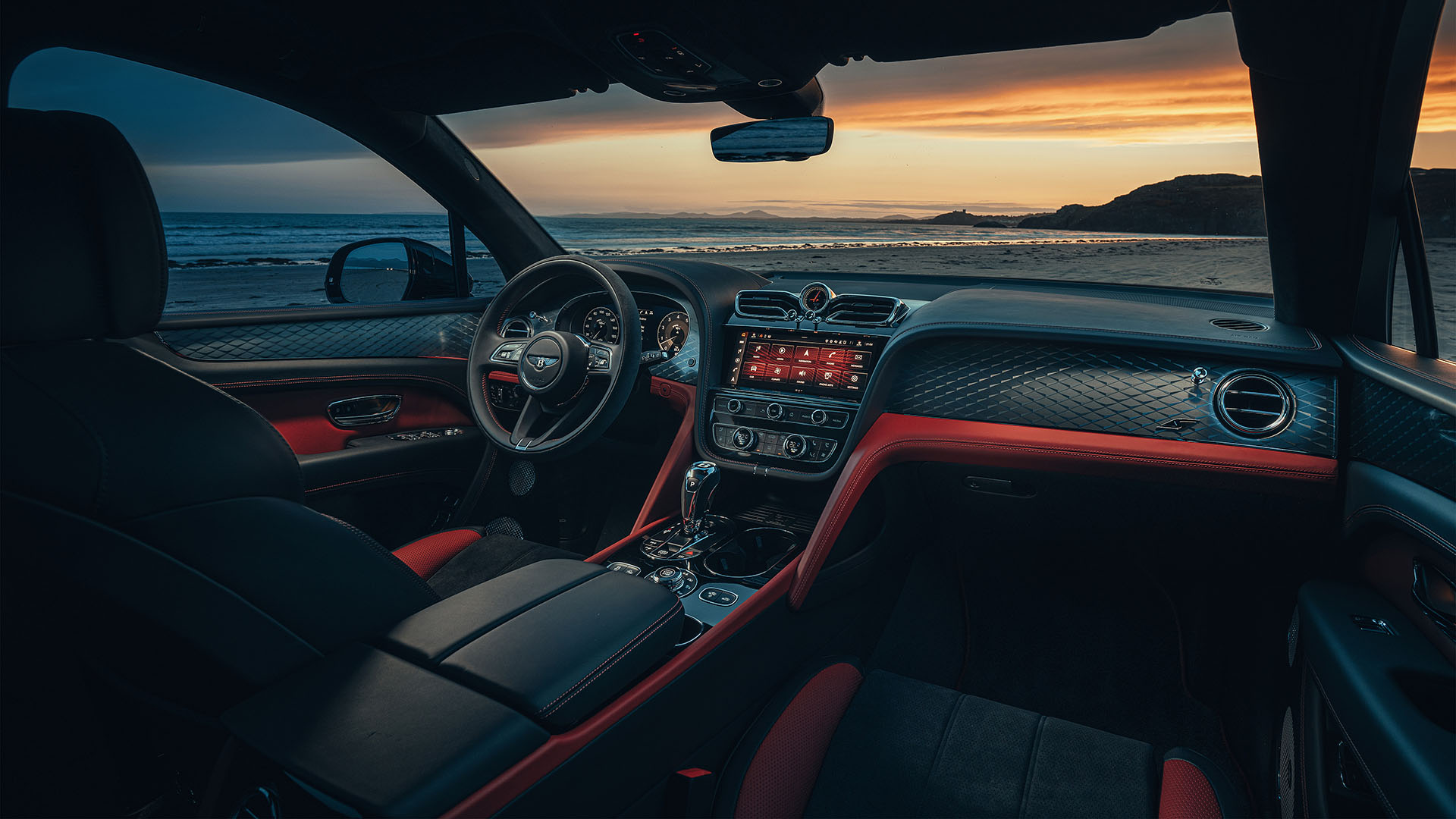 To add that sports feel to the interior, Bentley opted to use leather and Alcantara split between the seats and parts of the interior, the Sport also comes with new seats and a unique stitching pattern, Special color accents on the instrument panel, center console, door pads, and seat bolsters further distinguish this model from the 'regular' V8 version, while S badges are fitted on the panel in front of the passenger,  new graphics in the driver's instrument panel and illuminated treadplates.