In the past you could buy a chassis from one of the bigger names in the automotive world, and have a coachbuilder put a chassis on it, this service was available for the ultra-high-net-worth individuals back in the early 1900s when cars like Rolls Royce would come with one-off bodies for Royalty and rulers.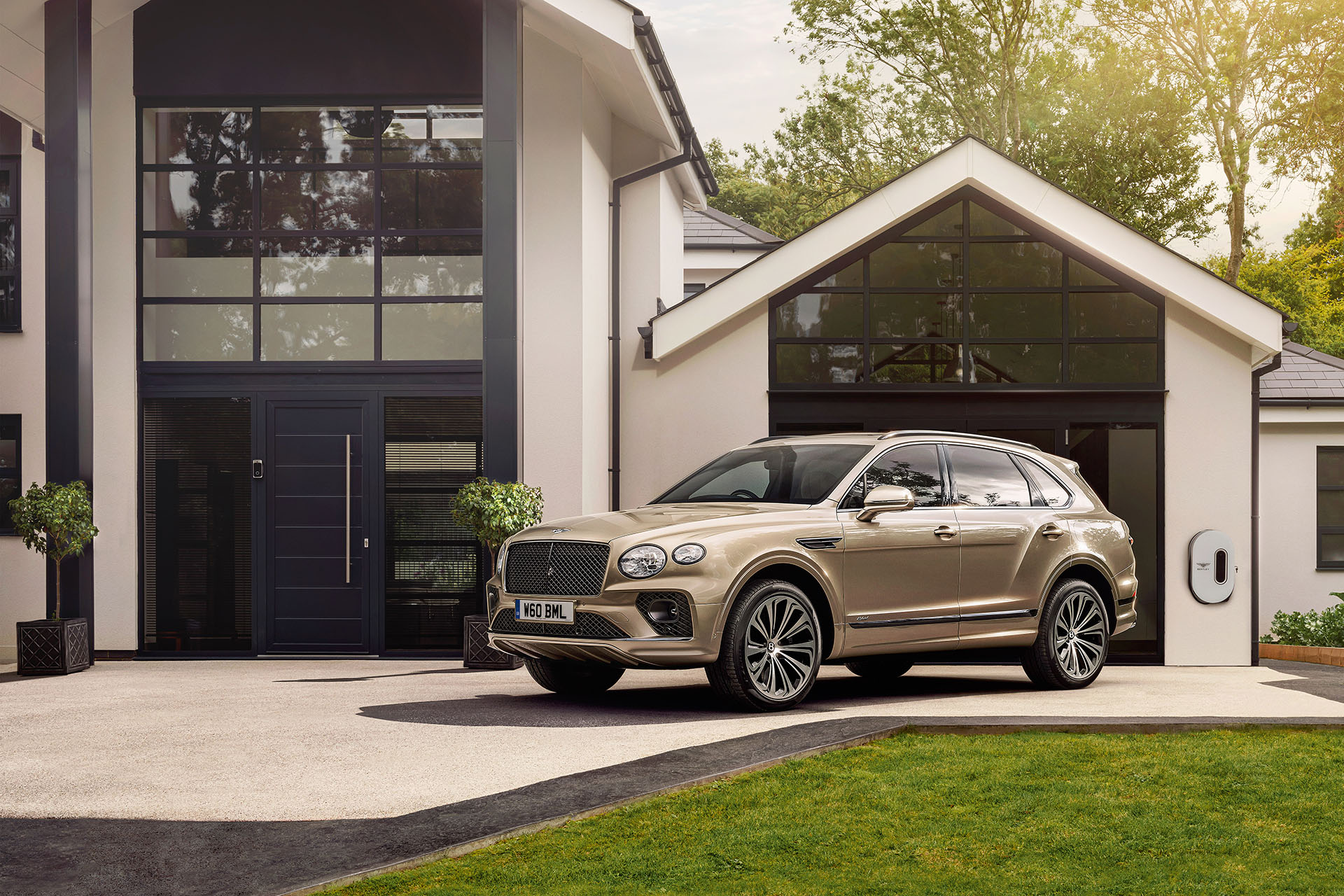 In those days you had names like Hooper, Park Ward, Vanden Plas, James Young, and Mulliner … which now makes sure you can order a bespoke Bentley Bentayga that suits your needs perfectly. H.J. Mulliner and Co. was a family business founded in 1897, they designed coachwork for C. S. Rolls' personal two-seater Silver Ghost roadster, for instance, then after WWII Mulliner was one of only a handful of coachbuilders to return to traditional, bespoke coachwork, mostly using Rolls-Royce and Bentley chassis as their starting point.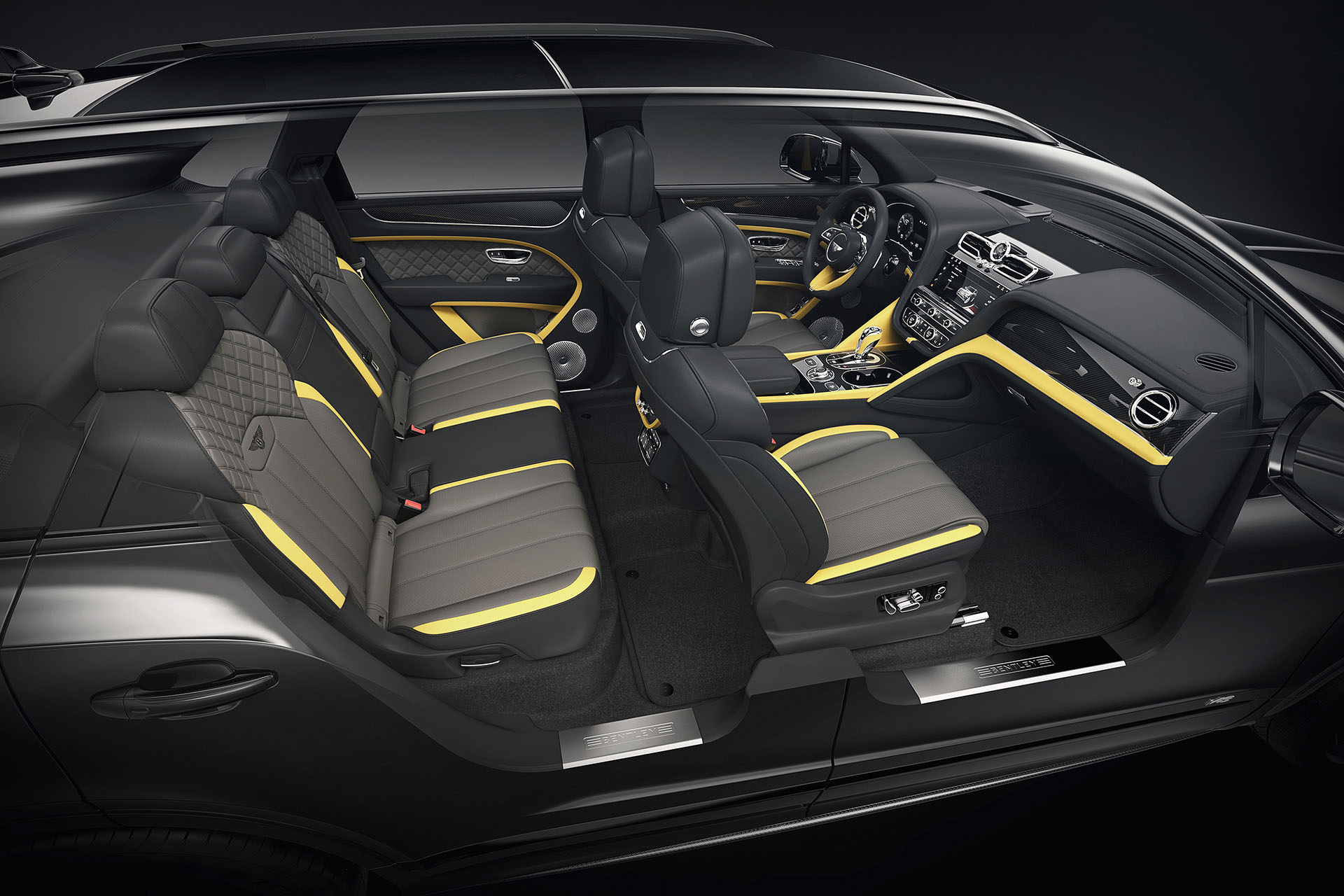 From the 50s on Mulliner started using more modern materials like steel and 'stressed-skin' instead of the earlier wood-frame constructions, it was in fact Rolls Royce that took over Mulliner in 1959, merging it with Park Ward that was bought by RR in 1939 already … in 1961 Mulliner-Park Ward was created, in 2021 Mulliner no longer works with Rolls Royce, but it has become the 'Personal Commissioning' department that creates truly bespoke models on the entire Bentley range, but not in terms of custom bodywork, but more in terms of special interiors for the more discerning customer.
Just recently the Mulliner Personal Commissioning Guide added the Bentley Bentayga to their list of models, which now spans the entire Bentley model range, you can select from 27 different shades of leather or Alcantara, over 100 painted veneer options, an extended Mulliner paint palette for the body and custom wheel options to create your ultimate personalized luxury SUV.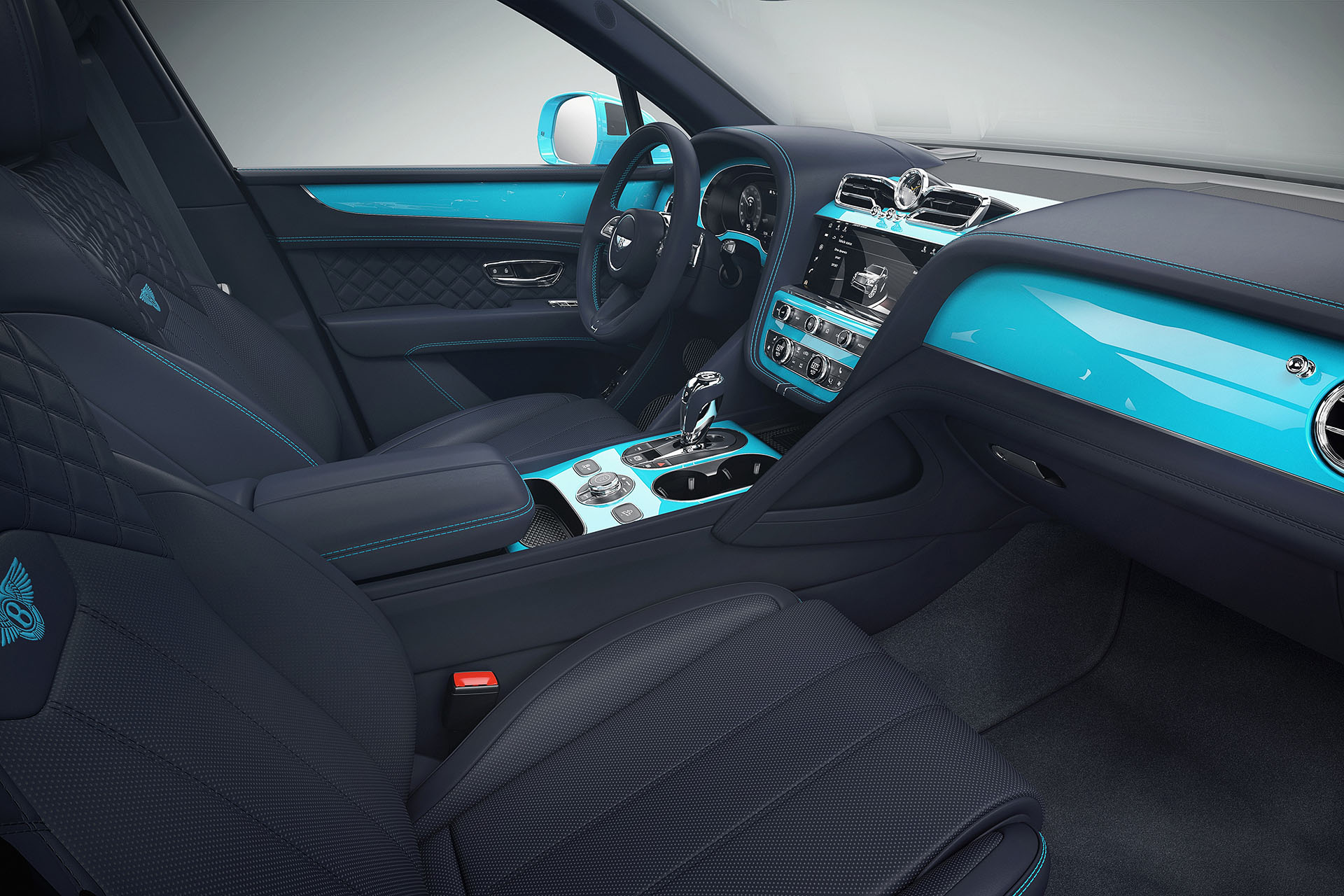 The Personal Commissioning Guide offers a unique mix of traditional and contemporary options that will appeal to Bentley's diverse and extraordinary clients. Depending on the customer's personal preference, each car can take on a new aesthetic while ensuring style and performance are never compromised.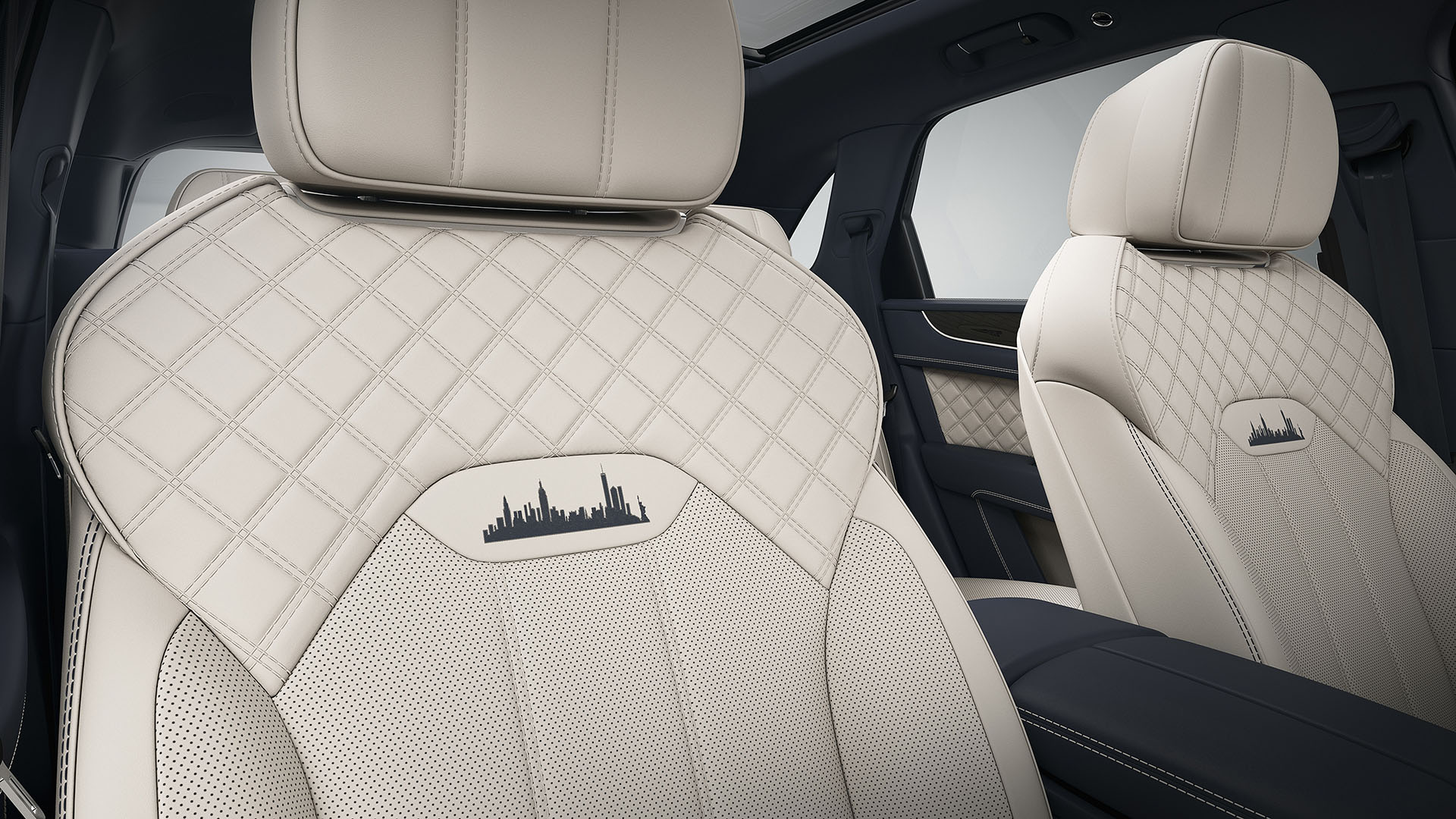 Just take a look at our previous article on 'The Bentley Mulliner visualiser' for more details on how they can create a one-off Bentley just for you, by using color-matched paint taken from a sample the customer brings with him, and that's not only for the exterior, that same paint can be applied on the veneer on the interior so it complements one of the 27 different hides and stitching options Mulliner offers.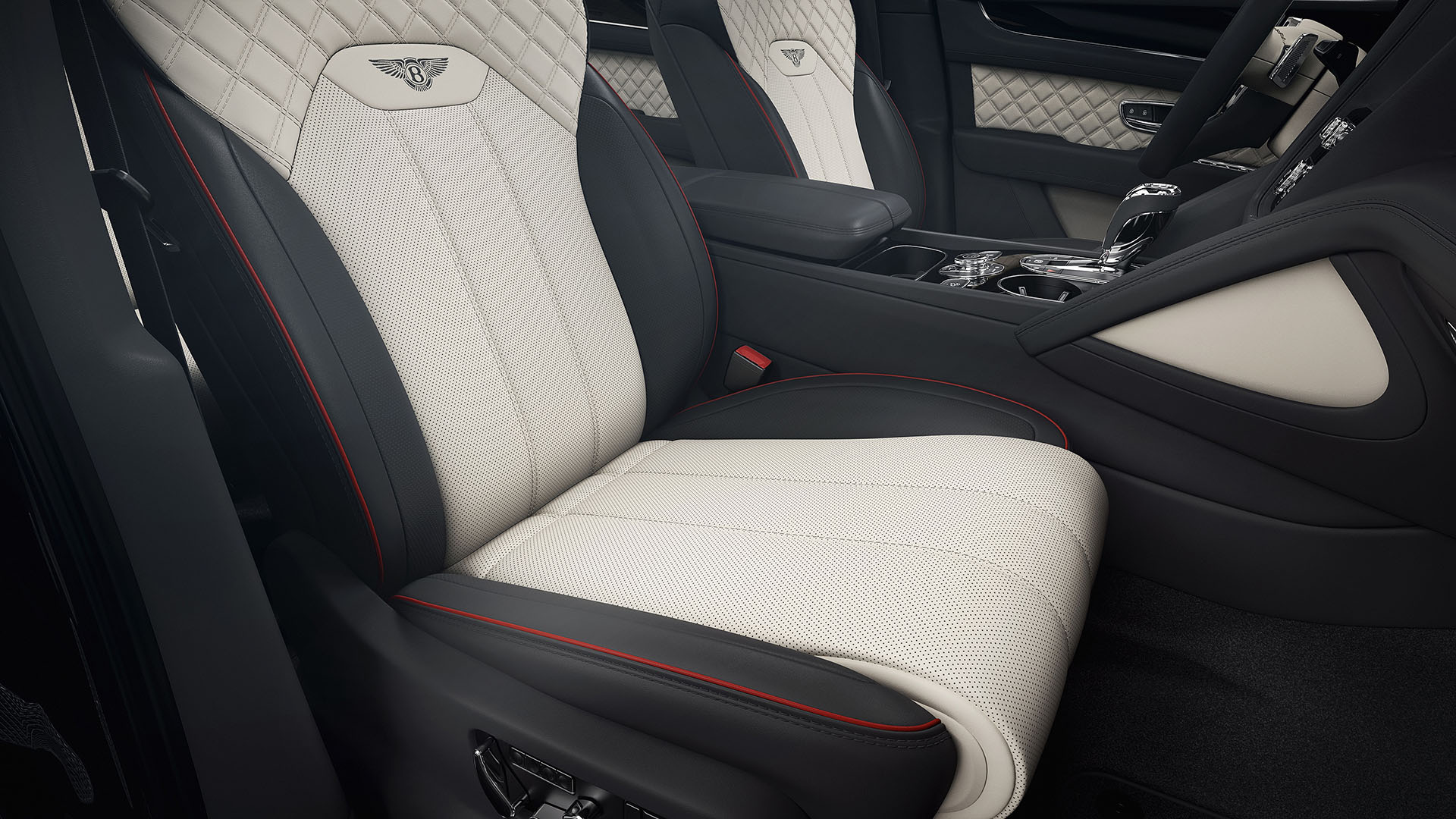 A combination of up to three different shades can be selected for the interior, and if you really want to go wild, go for a tweed insert on the doors or ask for a bespoke color hide and stitching for the ultimate expression of personality, add to that any color for the piping, carpet binding or cross-stitching … just keep in mind this won't come cheap, it takes one of Bentley's craftsmen up to 44 hours to hand-stitch that impressive cross pattern.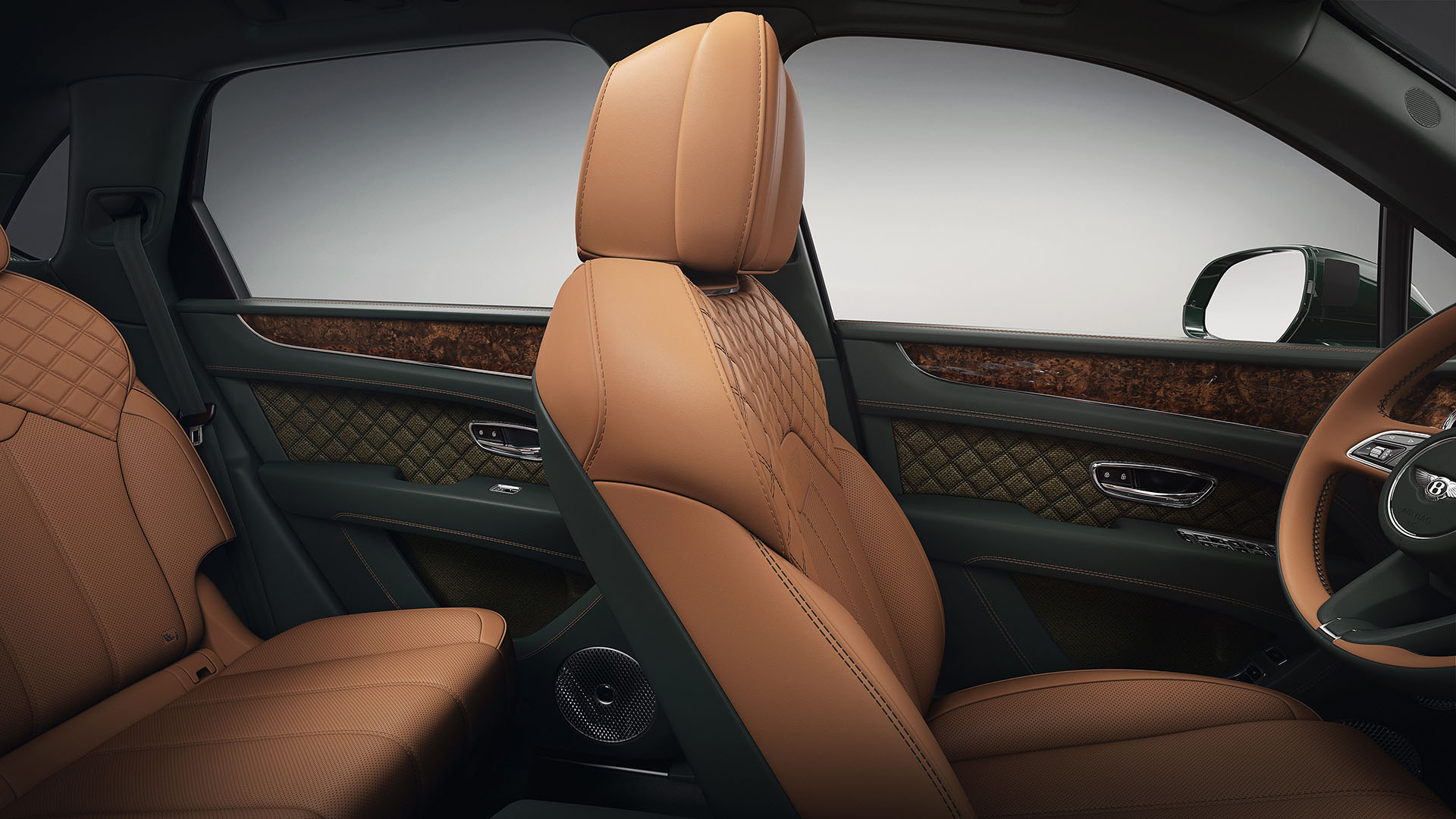 Not a fan of smooth leather? No problem at all, as Mulliner offers the same level of craftsmanship when combining Alcantara on the seats, headrest, and door panels with smooth leather, you can even opt to have the steering wheel and gear lever finished in Alcantara, it takes the Bentley Bentayga from a luxury SUV into the more sporty SUV class.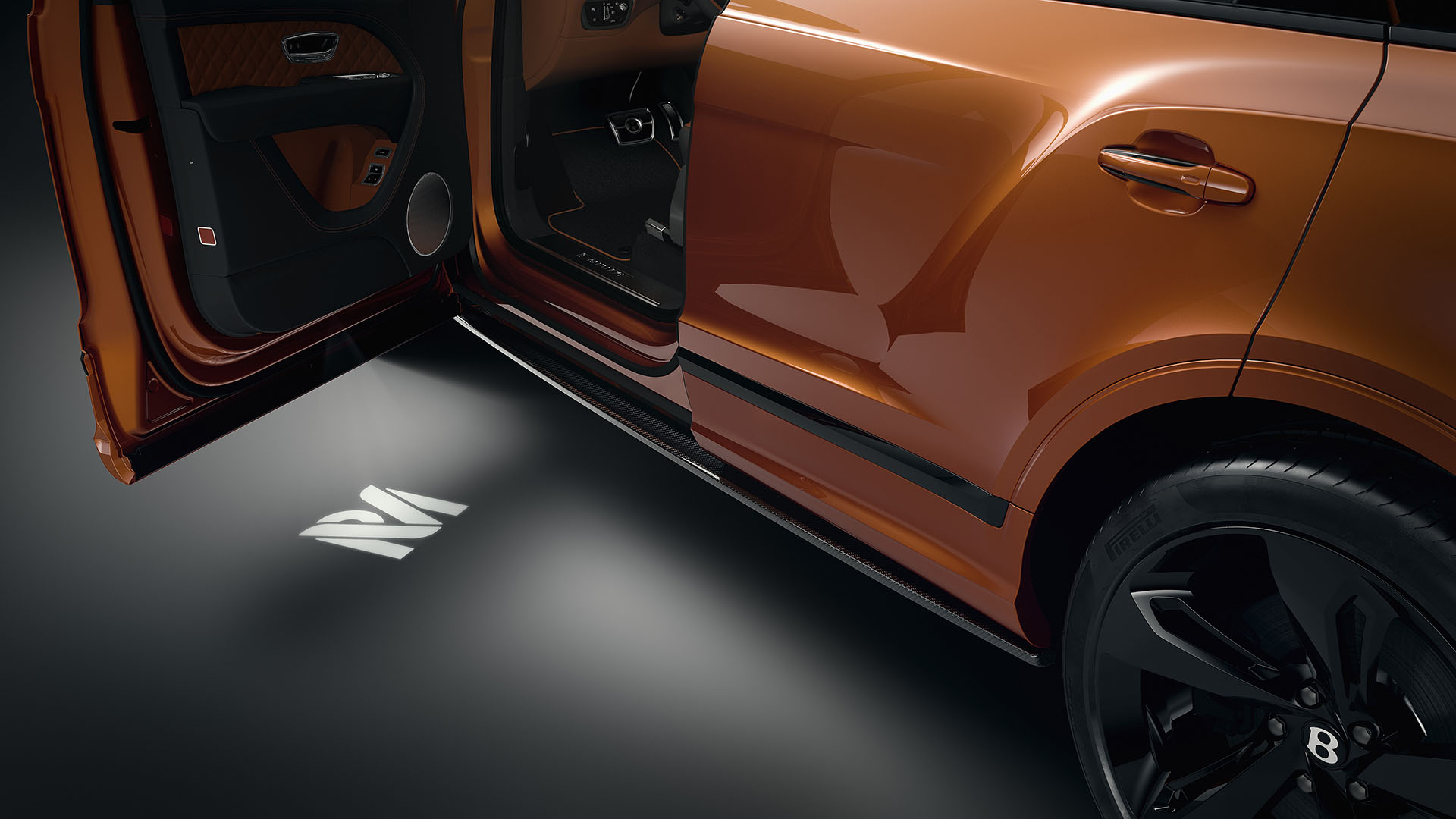 Furthermore, those 'puddle lights' we find everywhere these days, when you open the door there is a light to illuminate the floor next to your car, mostly a logo or a design … Mulliner will create one just for you, showing your name, or a crest for your brand on the floor when you enter or exit your Bentayga. Still not good enough? No problem, even the doorsills can show your name or logo … or whatever you prefer, all in good taste naturally.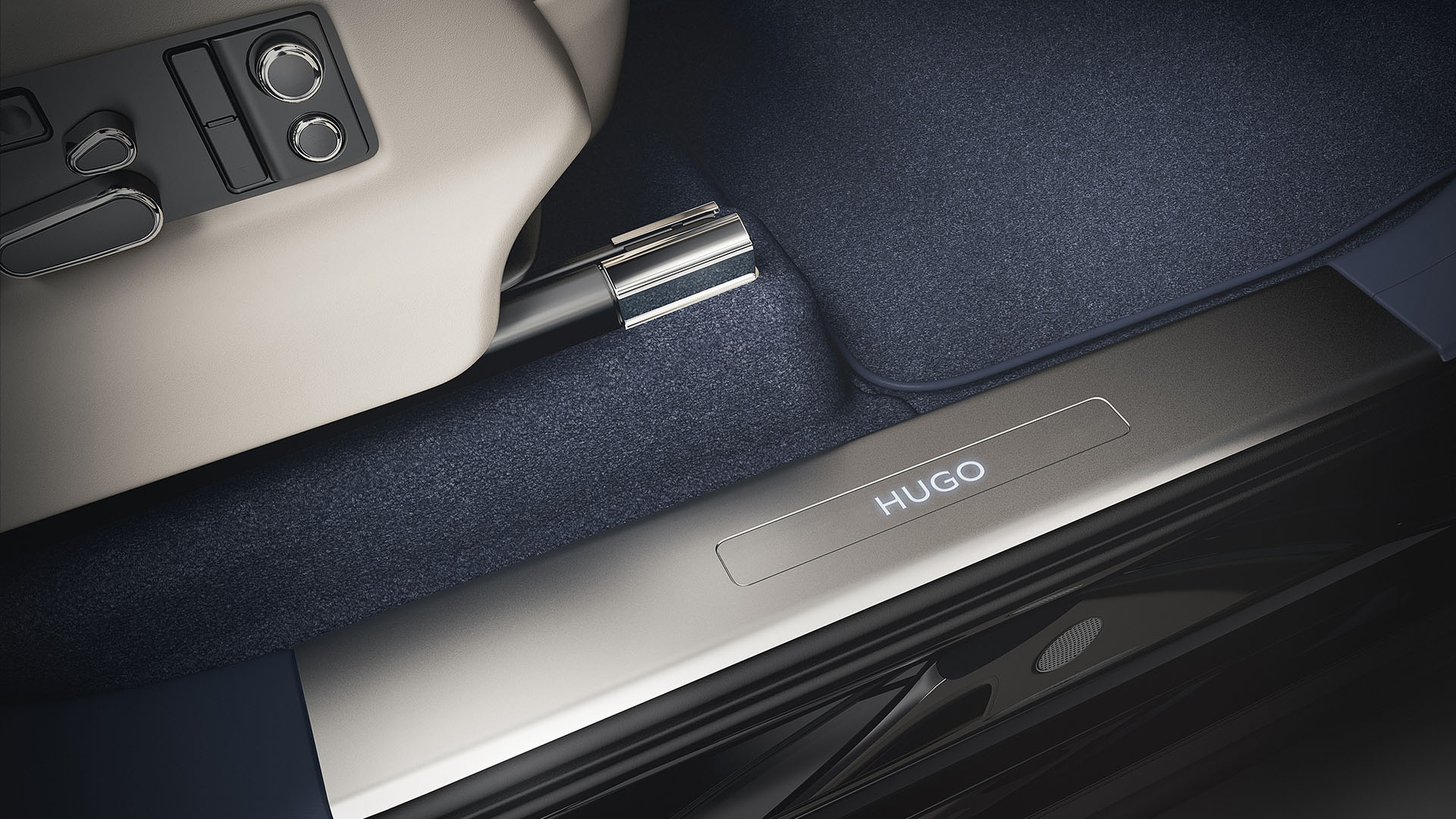 With Bentley's revered craftsmanship, the new Bentayga makes a clear statement and reintroduces Cross Banding Inlays as an option for the fascia and waistrail inserts. The Cross Banding uses an Australian straight grain veneer with a boxwood inlay available on a number of veneer options, enhanced with a Bentley Mulliner overlay in either a silver or gold color.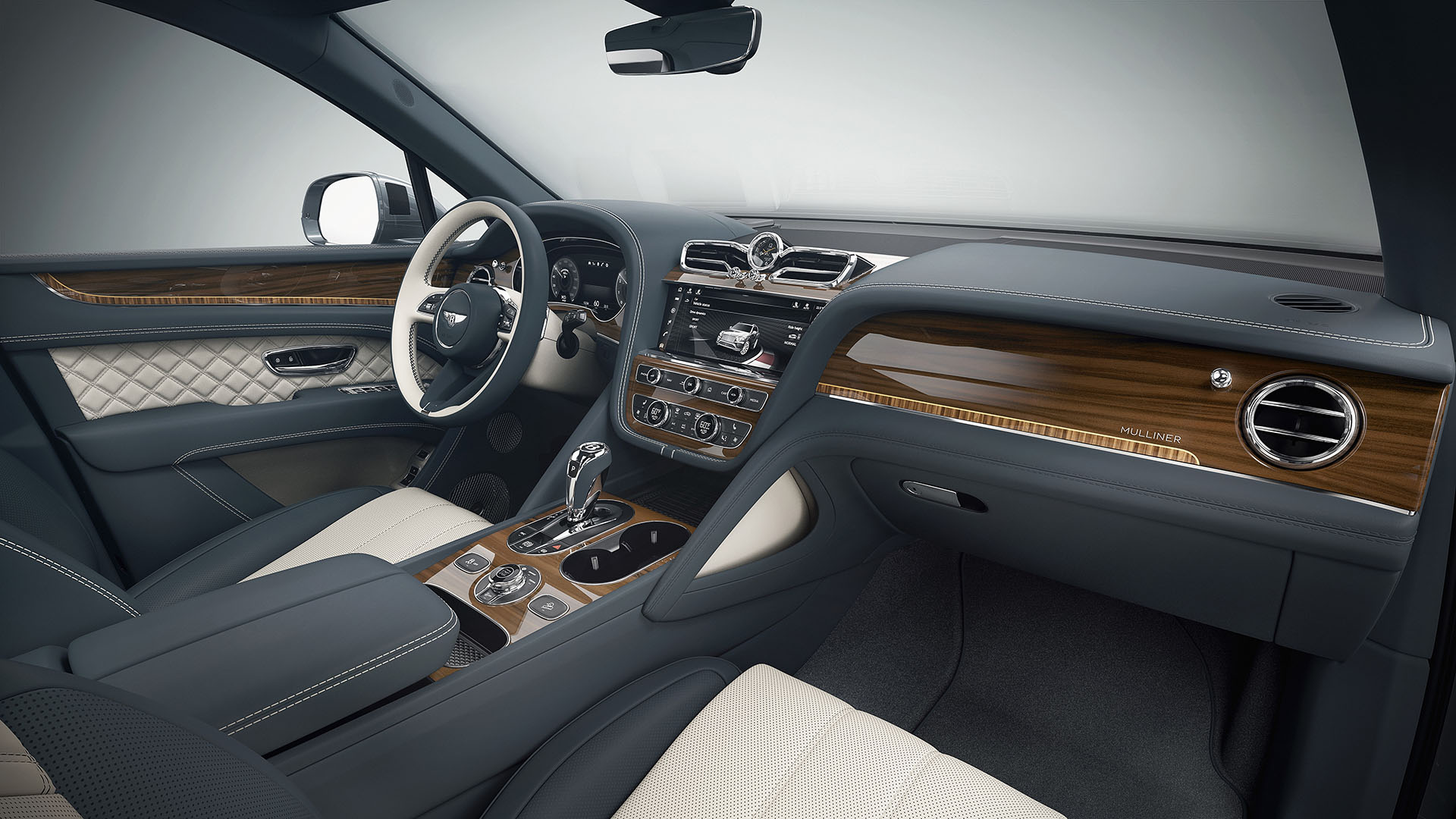 With innovative and state-of-the-art technologies, Bentley Mulliner has utilized stone formed over 200 million years ago to create lightweight veneers just 0.1mm in thickness. Stone veneers feature a visible natural 'open pore' texture, a customer can select one of four different colors for their stone inlay: Autumn White, Copper, Galaxy, or Terra Red.