The Rise of the Electric/Hybrid Super Car! The Best New Performance Focused Electric & Hybrid Cars Muscle Up Against The Competition
A few years ago car enthusiasts looked at the absurdly styled electric cars manufacturers were pumping off the assembly line and laughed. Fast-forward to the present and we're now seeing what was once a hysteric destroy our beloved gas-powered supercars on the track.
Technological advances have allowed electric cars to become some of the worlds fastest machines. Complete with incredible track times and impeccable interiors, these cars truly have it all.
But let's not get ahead of ourselves here; not all electric supercars can climb to 60 mph in 1.9 seconds like the new Tesla Roadster, but that doesn't mean they don't deserve to be given credit where credit is due.
A Brief History of the Electric Automobile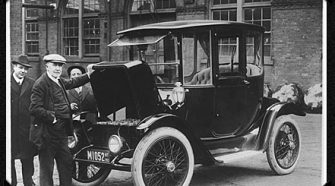 Electric cars have been around since the mid-19th century. However, their high cost, low top speed, and extremely short-ranged batteries sparked a loss in interest.
From the late-40s to the early 70s, gas engines were creating big power, entrenching themselves as the cultural icons that they have since become.
It wasn't until the energy crises of the 1960s and 1970s that a revival of interest in the electric automobile was seen.
The Rebirth of Electric Cars
In 1970, all states were required to take control of their air quality and meet specific standards under the Clean Air Act. Along with it, the OPEC (Organization of the Petroleum Exporting Countries) Oil Embargo of 1973 helped generate more interest in electric cars as gasoline prices skyrocketed.
Later on in 1976, Congress took control and passed the Electric and Hybrid Vehicle Research, Development, and Demonstration Act. This allowed the Energy Department to support research and development in these types of vehicles.
Unfortunately, the technology at the time just wasn't sufficient to make these cars practical and reliable. Instead, their gas-powered counterparts remained the dominant force in the market
By the 1990s, emissions regulations once again urged automakers to revisit the concept of electric vehicles. From there, technological advances and environmental awareness in the early 21st century surged a demand for alternatively powered vehicles, paving a pathway for electric vehicles to once again enter the market.
The World As It Is Today
As 2018 marches on, the world is a very different place than it was in the 70's and 90's. Today, electric cars aren't just competitive, but their becoming downright common. Thanks to Tesla, which led the charge of the acceptable electric car in the early 2000's, electric vehicles are gaining prominent ground in the marketplace.
Today, every major manufacturer has an electric vehicle… or one in development. Fantastic!
So, with that in mind, we thought we'd discuss two all-electric supercars that you may well find tearing up the pavement!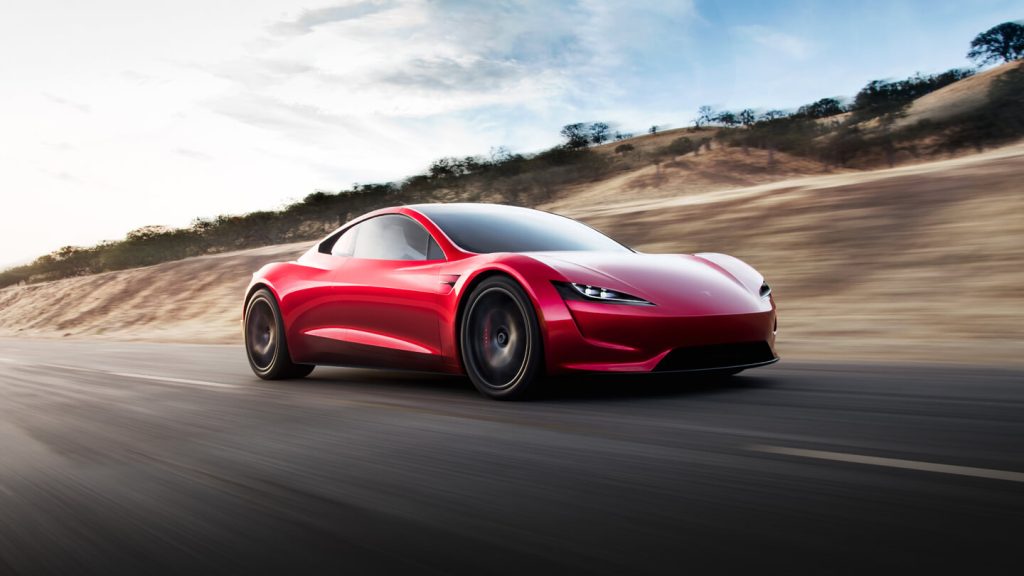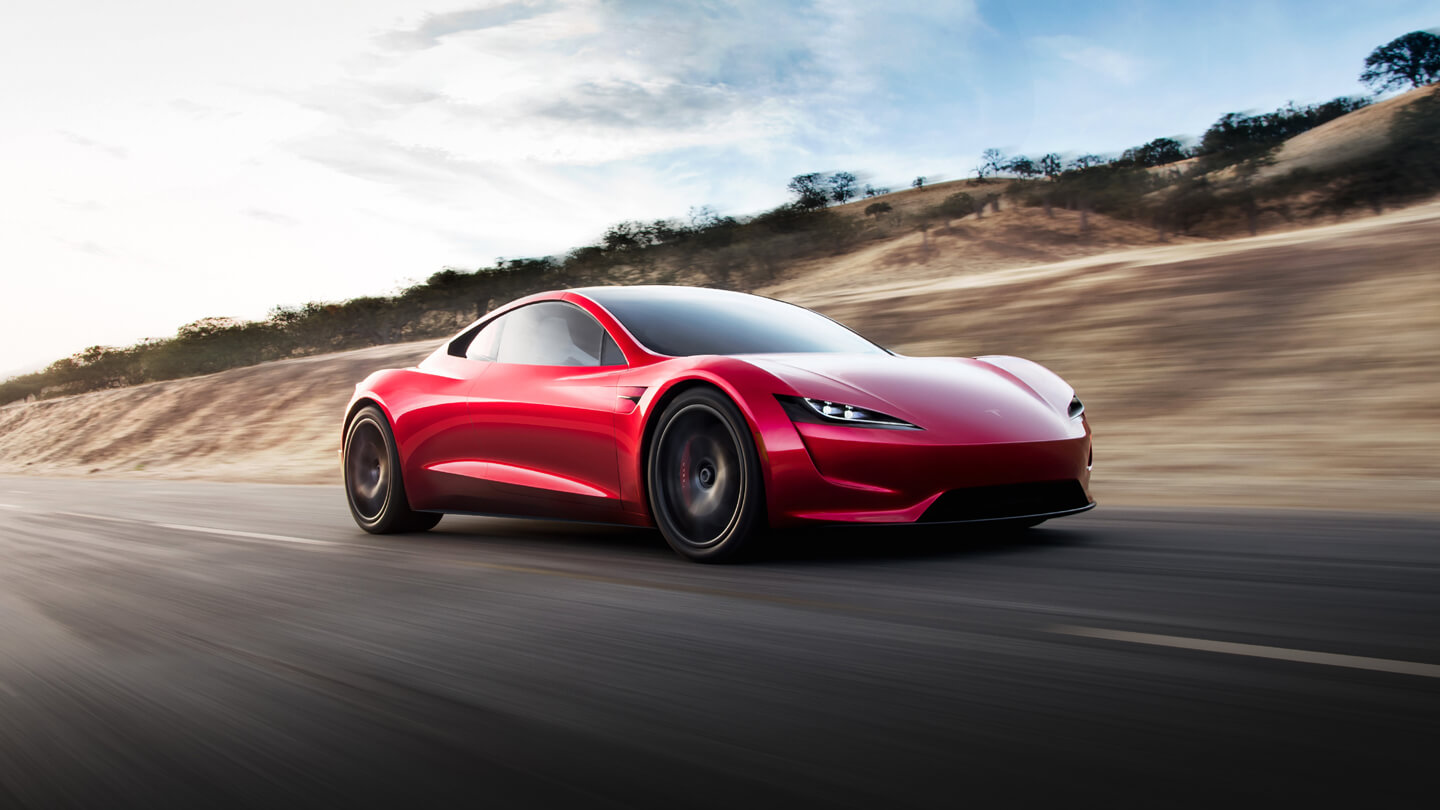 The Tesla Roadster
The fastest production car (0-60 mph) ever made. Period.
When Tesla CEO, Elon Musk, promised a surprise during the Tesla Semi Unveiling Event, the world was not ready for what he had planned. Capable of reaching 100 mph in just 4.2 seconds, this electric supercar is capable of completing a quarter mile in as little as 8.9 seconds.
If your jaw hasn't yet hit the floor, Musk has hinted that the top speed will be above 250 mph. I wouldn't be surprised at all if the Roadster is capable of shattering the Agera RS world record top speed of 277.9 mph.
After all, this car does come packed with 7355 ft lbs of torque. Yes, you read that right.
What's Under the Hood
A single 200 kWh battery pack supposedly will provide the Roadster with a 620-mile range per charge. If this is true, this electric supercar will shatter another world record in regards to distance per charge. Three powerful motors, one in the front and two in the rear, give the Roadster its power, along with all-wheel drive and torque steering.
Get in Line
Don't get too excited tough, the Roadster isn't scheduled to start production until 2020. However, if you've got some cash burning a hole in your pocket, put your money where your mouth is as you can now reserve one for $50,000.
See also: Holy Crap! Tesla's Announced Roadster Will Be the Fastest Production Car Ever Made

Rimac Concept_One
You've likely seen it all over this site: the silver bullet who squashed the Porsche 918 by at least 2 car lengths on a drag race. Although not as fast as the Roadster is said to be, the Concept_One is still a flagship of performance electric supercars.
An engine that forces out 1224 hp and 1181 ft lbs of torque allows this car to reach 60 mph in just 2.4 seconds, topping out at just over 220 mph. Everything is powered by a single 90kWh battery pack that is capable of taking you up to 350 km.
Exterior & Interior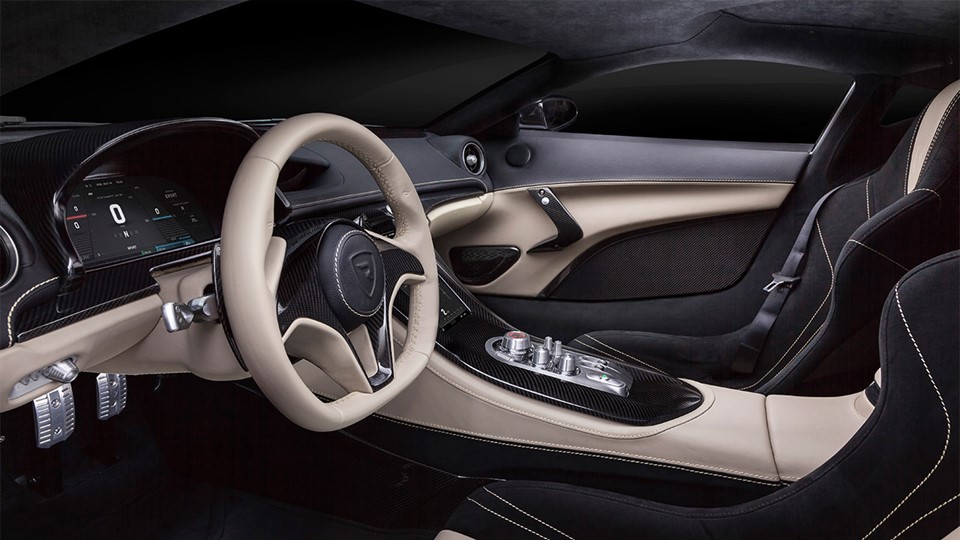 Although its performance numbers are quite impressive, the looks and features of the Concept_One are where it truly shines. The entire bodywork has been precisely designed to provide maximum aerodynamics, as well as elegant and emotional lines that leave innocent bystanders speechless.
Once you sit in the Concept_One, you'll never want to get out. The seats position drivers close to the center of gravity while at the same time hugging the body to provide maximum comfort. A seamless, spectacular display integrates today's latest technology to truly provide the driver with a unique experience.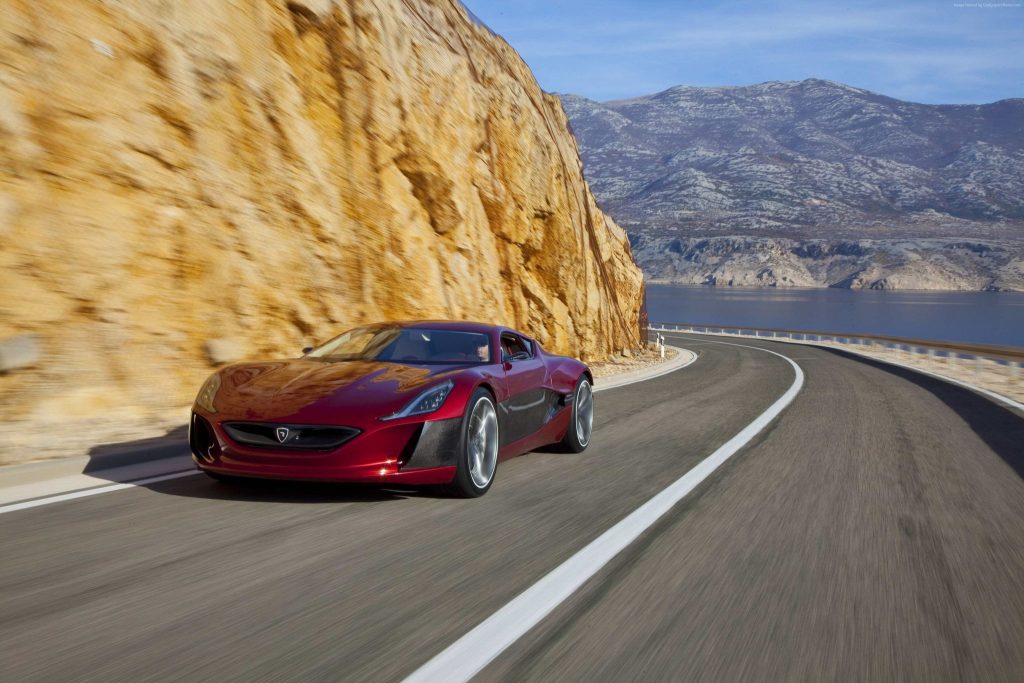 Getting Your Hands on One
Unfortunately, the Concept_One is not an easy vehicle to get ahold of. Aside from needing to have a million dollars to spend, Rimac is said to only be manufacturing 8 units of the Concept_One a year. That's pretty reasonable in my opinion, considering how majority of the car is hand-crafted to perfection.
Is it Really a Supercar Without The Roar?
Technically, yes.
Don't get me wrong, the Concept_One and the Tesla Roadster are two of the best electric supercars on the market today. But these cars, along with the others, all have one common problem – the roar of the engine (or lack thereof).
What makes a supercar so thrilling? Most would say its a combination of the head-turning looks, unnecessary amounts of power, and the mean, aggressive engine noise. So what happens when you take away one of those factors? Does the car become less attractive to the buyer?
In my opinion, yes. If I'm driving a car thats pushing over 1200 hp, I want it to sound like it. I'd much rather hear the engine rumble and rattle windows as opposed to listening to the wind and tire noise as I tear up and down the streets.
To me, this is a huge drawback to an electric supercar. There's almost something addicting about the aggressive, angry noise of a gas-powered supercar that an electric one just won't be able to provide me.
Perhaps in the future automakers will find a way to accurately simulate it, but until then, countless others and myself will be out of luck.