Long gone are the days when the 2-door coupe had a monopoly on the best performance an automaker had on tap. In modern times, the 4-door saloon has become an increasingly popular platform for companies to showcase their greatest technologies, in a more utilitarian and family-friendly package to boot.
As a matter of fact, today's market has demanded more versatility from products as consumers look to maximize the overall value of each and every purchase they make—automobiles are no exception.
This shift in philosophy has led to the creation of some incredible performance saloons over the years, and this now-very-competitive space has also fostered plenty of innovation as automakers dedicate significant resources towards the research, production and marketing of their sporty 4-door models.
Let's also be clear that 'sporty' in this context doesn't translate to some sort of watered-down or muted rendition of a company's best offerings, and while top-of-the-line models are generally excluded from our selections for this price bracket, the rest of the range certainly fits the bill.
Regardless, they offer more than enough performance for the average consumer and are sometimes preferable for enthusiasts who don't want to break the bank. Lastly, we've excluded "hot hatches"—many of which are 4-door—and have curated a list of saloons that fit more into the "luxury performance" archetype.
Here are the Best New 4-Door Sporty Saloons you can purchase today for under $50K USD.
BMW 3 Series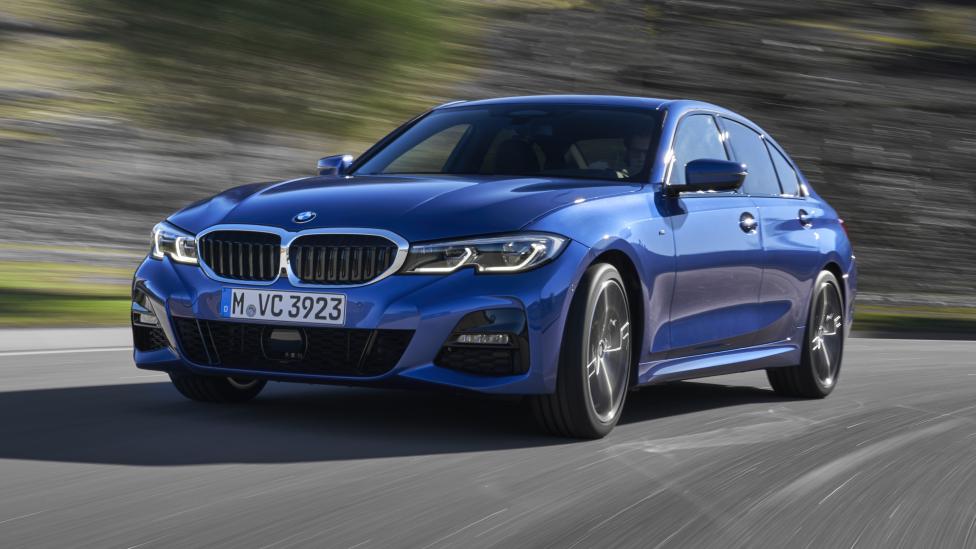 Base Price: $42,445 USD
Like some of our other selections (namely the Lexus IS and Mercedes-Benz C Class), the BMW 3 series is part of the old guard when it comes to the luxury sport sedan segment—and that's not meant to be a slight to one of the world's most respected marque-model combinations in the history of the automobile.
The 3 Series range continues to evolve, now offering more engine/trim options than ever, including the all new 330e plug-in hybrid models which start at around the $45K mark. The 330i will likely continue to be the standard bearer when it comes to unit sales, while stepping up to the range-topping M340i will take you well into the $50K range.
Volvo S60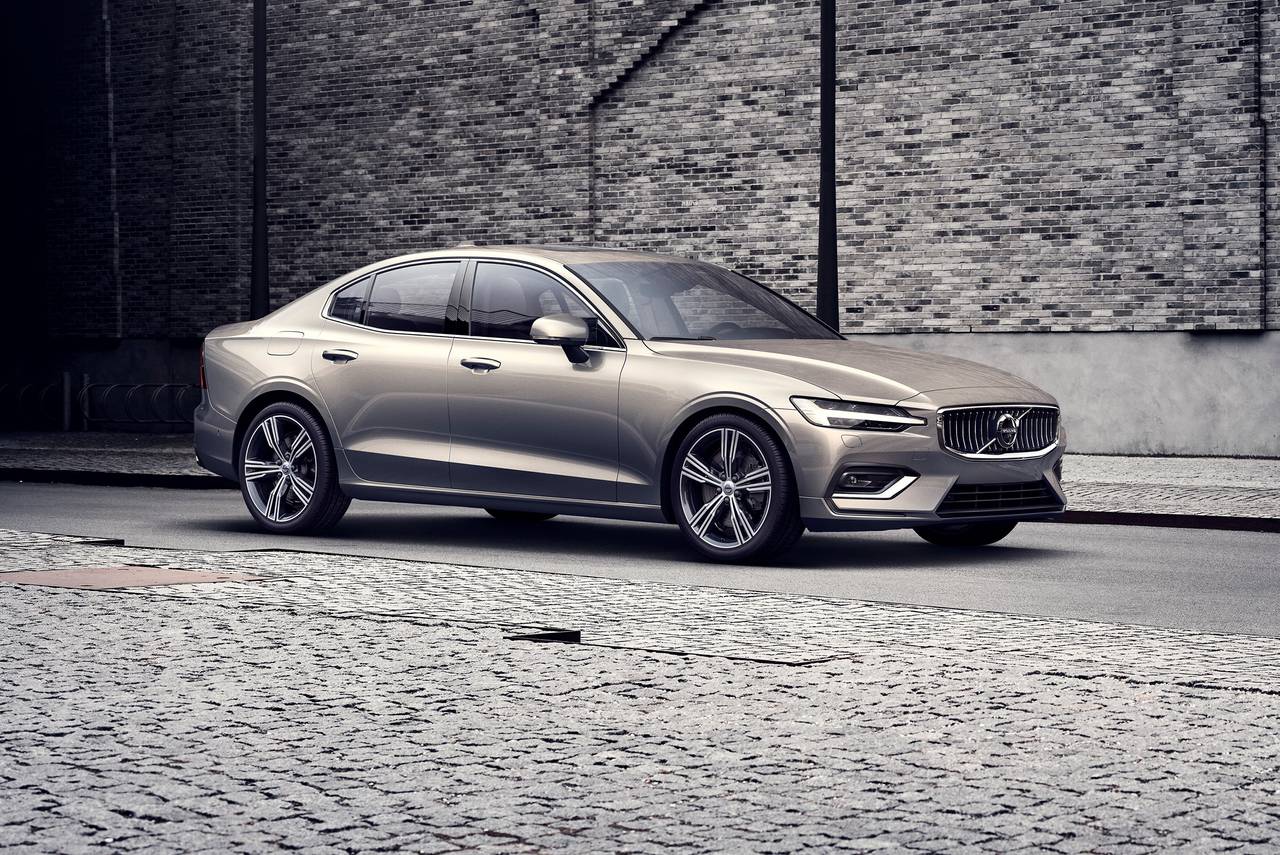 Base Price: $40,295
Volvo is a brand that has really started to come into its own over the last decade or so, and the latest S60 sedan is one of the models riding the wave of the automaker's Scandinavian ingenuity. The Volvo S60 is available in a variety of trims which feature either a 260 hp 2.0L turbocharged inline-4, or a 400 hp plug-in hybrid powerplant.
You can get a taste of the hybrid range—via the Recharge R-Design Expression—for just under $50K, but if you plan to go a bit heavy on options, you'll have to stick to the non-hybrid trims in order to stay within that budget. While we want to do our best to keep it under this mark, we also have to concede that stretching the budget a bit for a hybrid model, looks to be worthwhile.
Alfa Romeo Giulia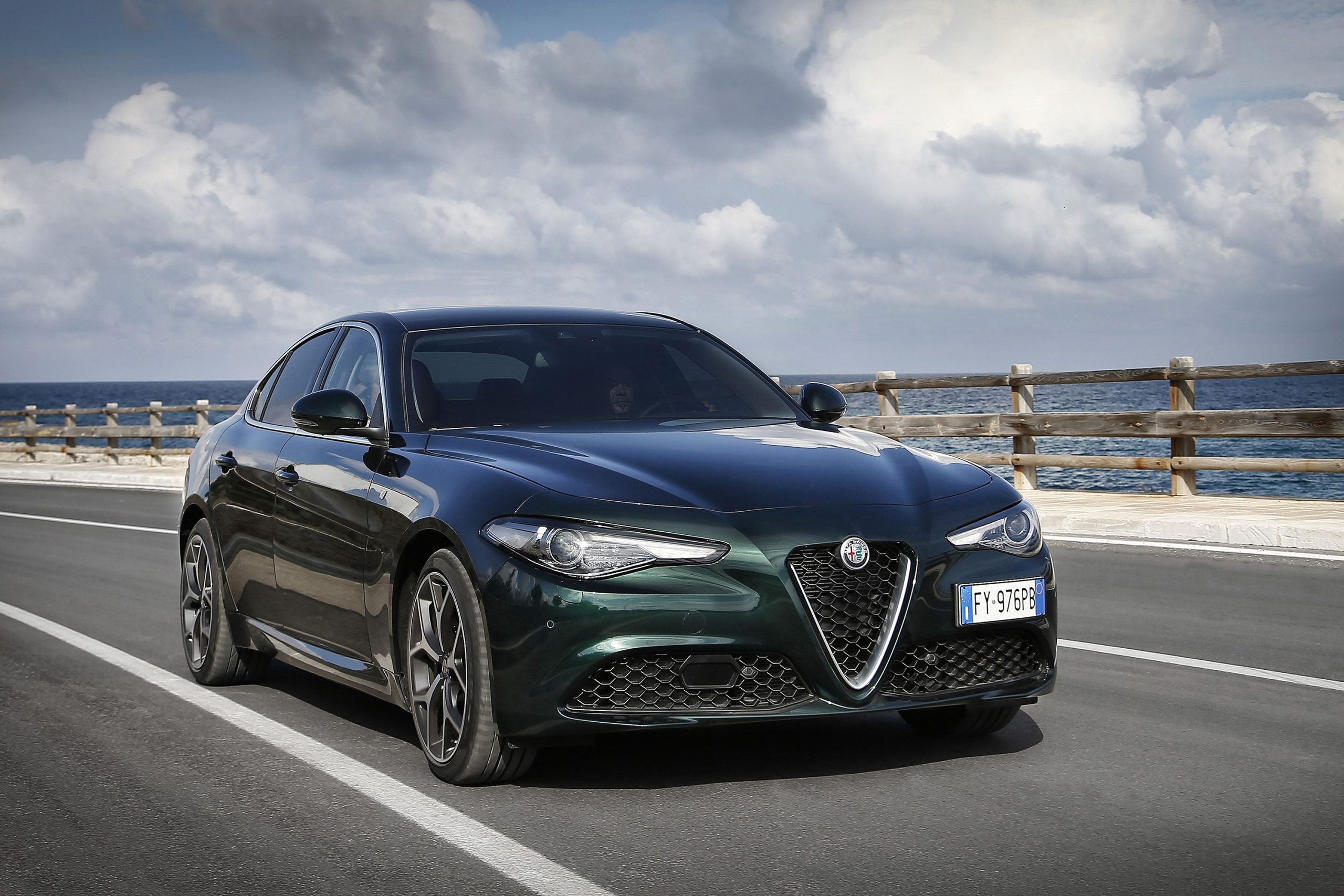 Base Price: $39,400 USD
After an overhaul of the model in 2020, Alfa Romeo focused on smaller and more subtle improvements to the Giulia for the 2021 model year. Across the board, this means nicer interior materials, a new touchscreen infotainment system, and additional active-safety tech, which bring Alfa Romeo's core sedan inline with its competition.
There are five trim levels for the Giulia (not counting the Quadrifoglio range), each of which start under the $50K mark. All of them use the same 280 hp 2.0L turbocharged inline-4 engine, with upstream trims offering more high-end amenities such as larger alloy wheels, 14-way power seats, luxury leather finishes, and more sporty features.
Lexus IS Sedan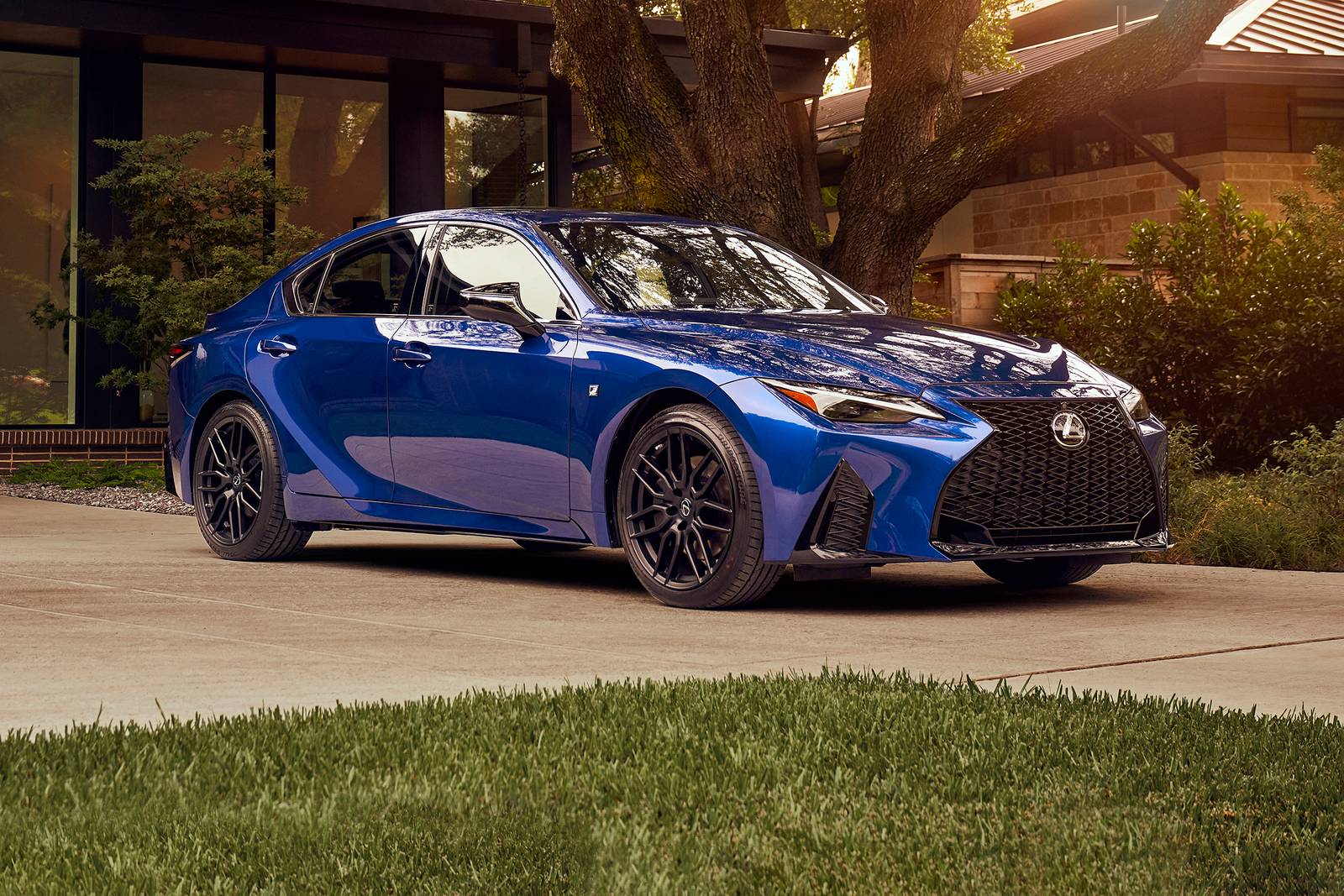 Base Price: $38,625 USD
The Lexus IS continues to be a staple for consumers who are seeking a saloon that comes with proven build quality and dependability, wrapped in the automaker's quintessential sport-luxury package. Even the range-topping 311 hp IS 350 F Sport AWD manages to keep shy of the $50K mark, before taxes and other fees.
For 2021, the IS models come with refreshed interior and exterior design elements and a retuned chassis. Features such as a new touch screen and smartphone integration also come standard now, so you can count on the latest Lexus IS being an even better version of the luxury performance sedan we've all come to love.
Kia Stinger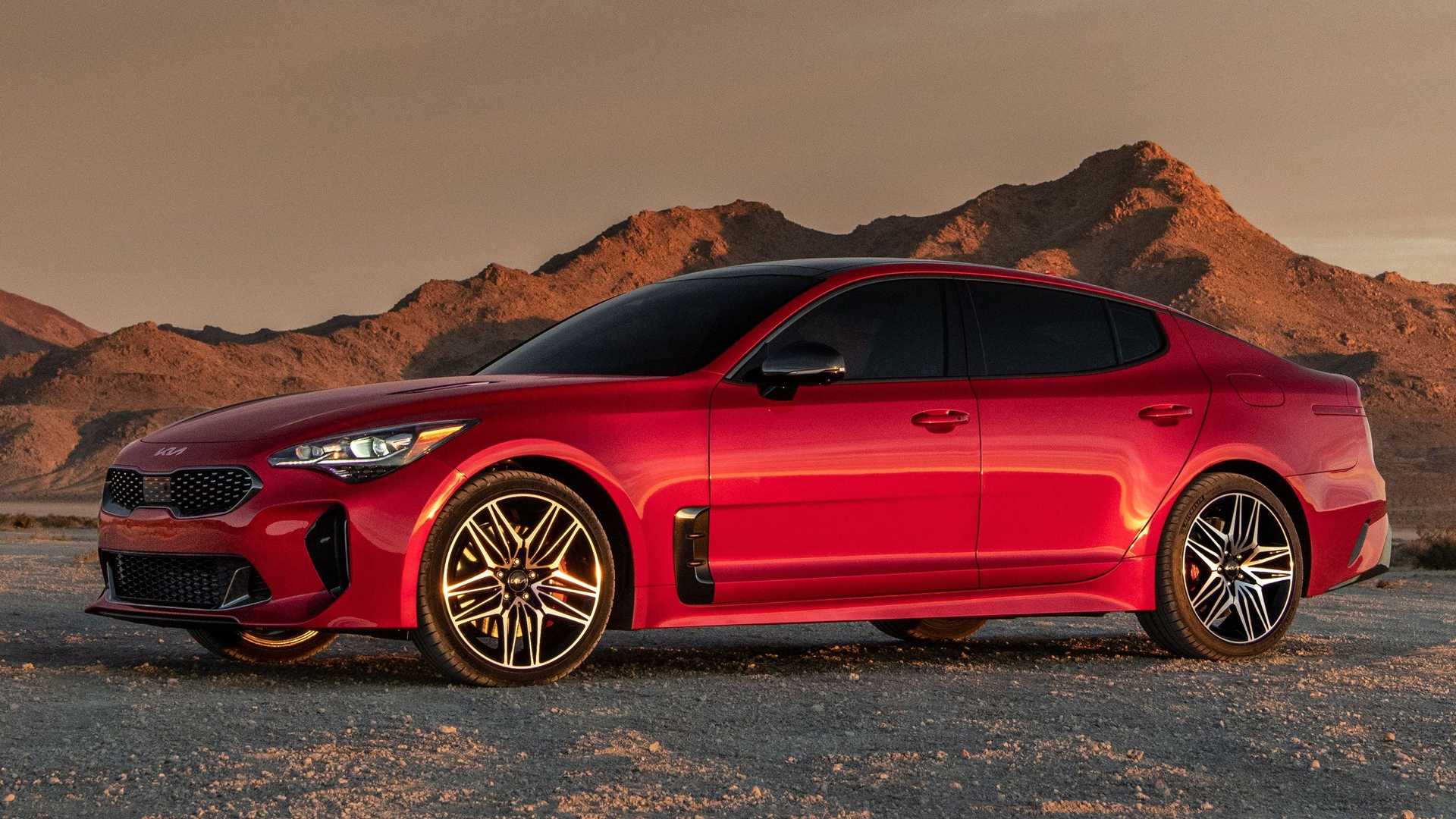 Base Price: $33,090 USD
While the Kia Stinger hasn't uprooted the market like some thought it would, it is still one of the most attractive buys in the luxury small car class. It looks impressive, performs well, and is priced about the same as most non-luxury brands' comparable offerings. It has been widely praised by the automotive press and generally receives high marks in all categories.
That is what you would expect from luxury cars that command luxury prices, but you can get into a Kia Stinger for as low as $33,090. That'll get you the peppy 255 hp 2.0L turbocharged inline-4 GT-Line model; but stepping up to the GT, GT1 and GT2 trims will unlock the 365 hp 3.3L twin-turbocharged V6 engine, with only the GT2 priced (barely) above the $50K mark.
Mercedes-Benz C Class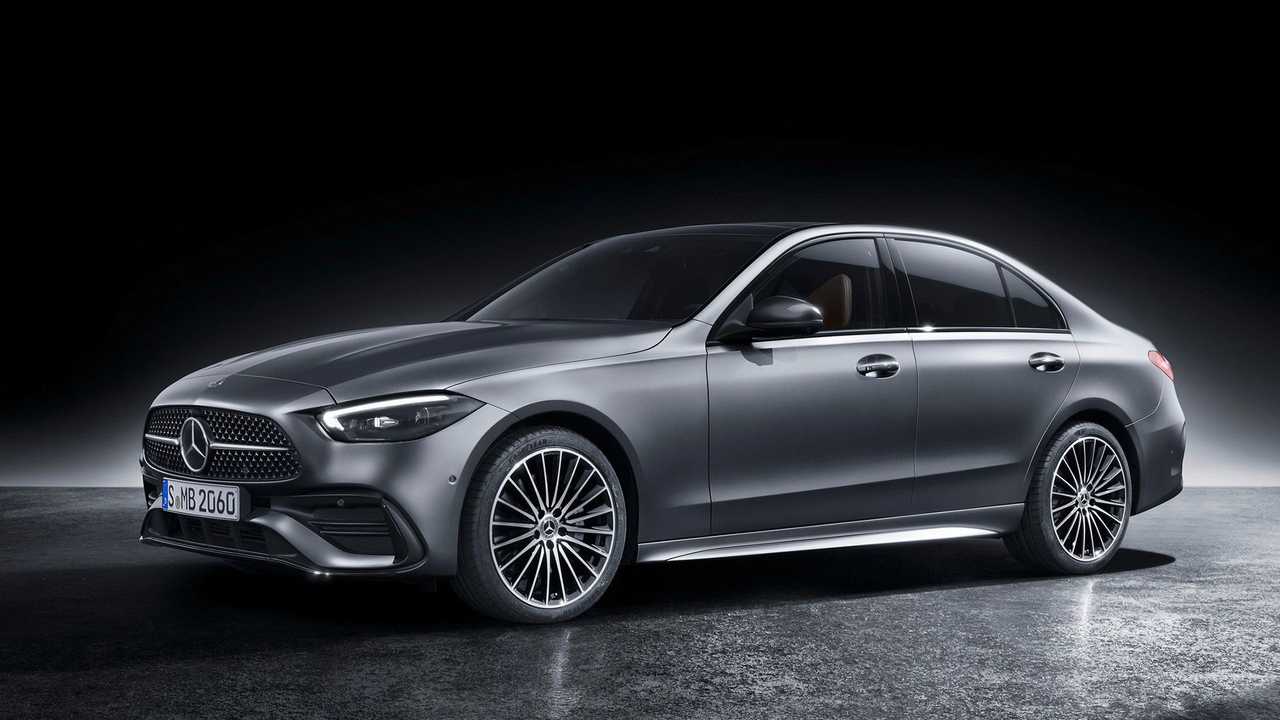 Base Price: $41,600 USD
Another stalwart in this category, the Mercedes-Benz C class sedans are a choice that you just can't go wrong with. From a performance standpoint, the C Class arguably offers a best-in-class balance of power and handling, thanks to the 2.0L turbocharged inline-4 engine (base models) and a sport-tuned chassis.
As you'd expect, opting for one of the twin-turbocharged AMG models will ultimately take you well above the $50K ceiling, but the regular C 300 trims are still peppy cars which won't be lacking the power required for your typical city commute. Styling remains sharp, while its interior quality continues to be one of the C Class sedan's strongest selling features.
Acura TLX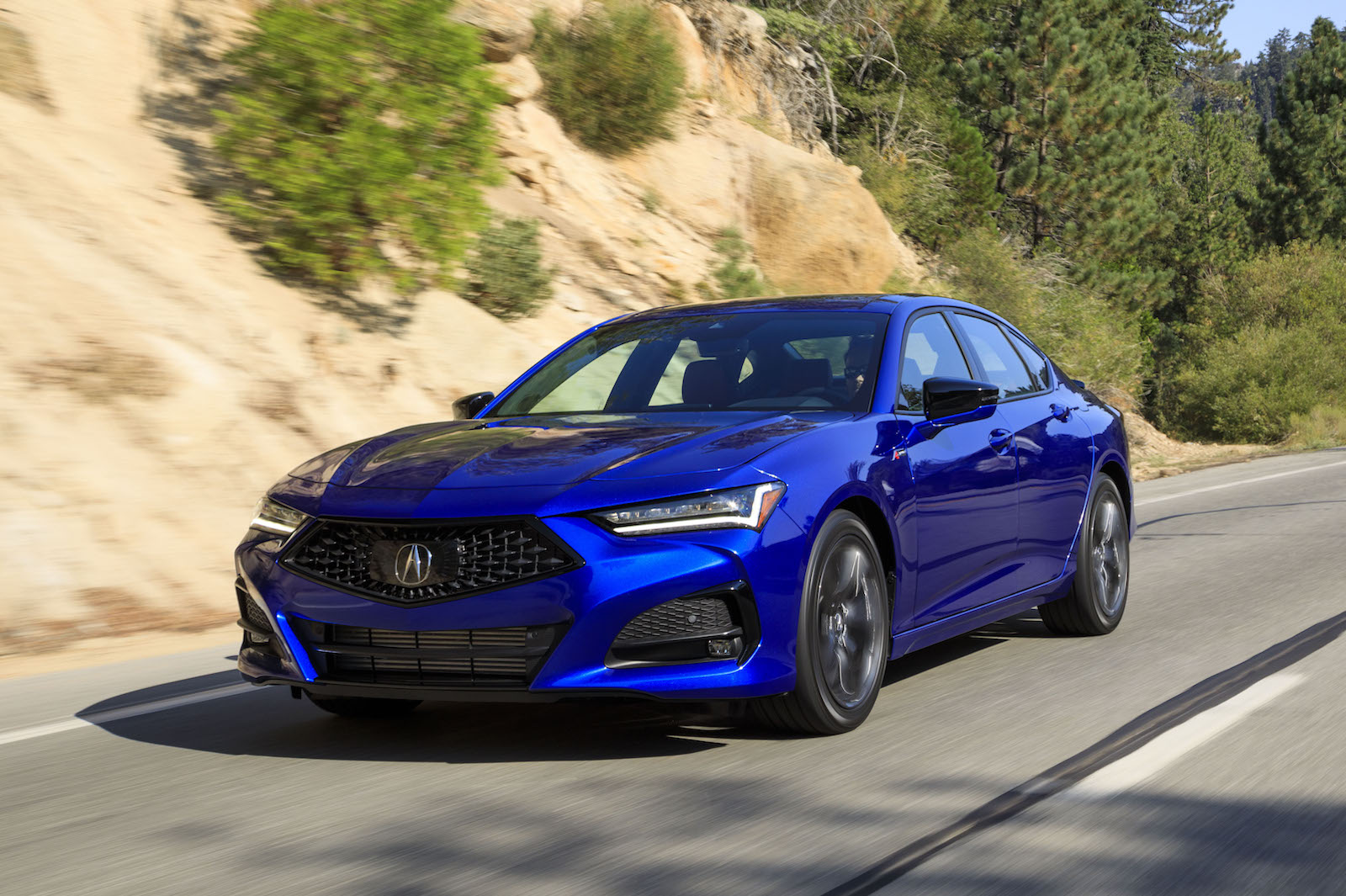 Base Price: $37,500 USD
While the recently revealed Acura TLX Type S is likely to crest over $50K, all other trim levels for the brand's mid-sized TLX sedan will certainly start within that price limit. The Acura TLX range was also completely redesigned for the 2021 model year, with a new turbocharged inline-4 engine being the most notable of the changes.
Admittedly the TLX doesn't boast any "best of" qualities when it comes to in-class performance or luxury features, though it does almost everything very well while also being one of the lowest priced options on our list—albeit, making more economical choices will likely leave you with one of the front-wheel drive models, but the SH-AWD option only adds another $2,000 on top.
Tesla Model 3 Rear-Wheel Drive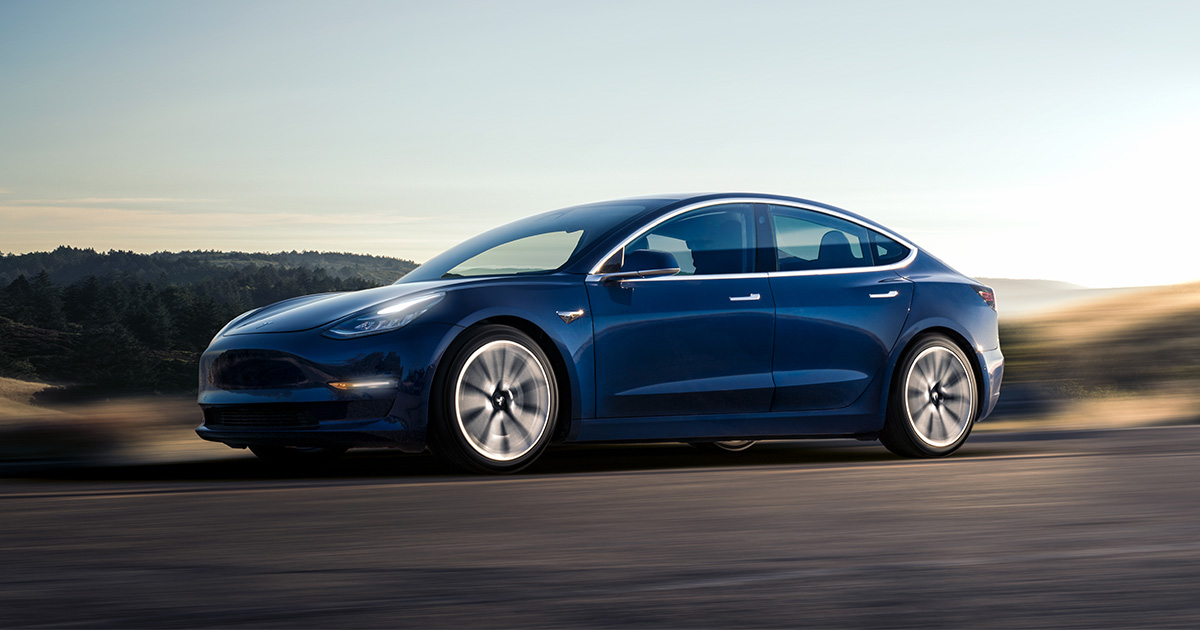 Base Price: $46,440 USD
The Tesla Model 3 itself is a pretty revolutionary car, offering a currently unrivaled combination of performance, utility, range, and price. While the sub-$50k range restricts us to the single motor Rear-Wheel Drive model, upgrading to the Long Range and Performance models would only take you just over the $50K mark, so they are certainly worth mentioning as well.
Sure, the Model 3 Rear-Wheel Drive doesn't have as much range or performance as the dual motor models, but it's still good for 272 miles of range on a single charge and most importantly, has access to the same Tesla charging network as the other trims—after all, these are the kinds of features that most shoppers will be deciding on, rather than neck-breaking acceleration.
Genesis G70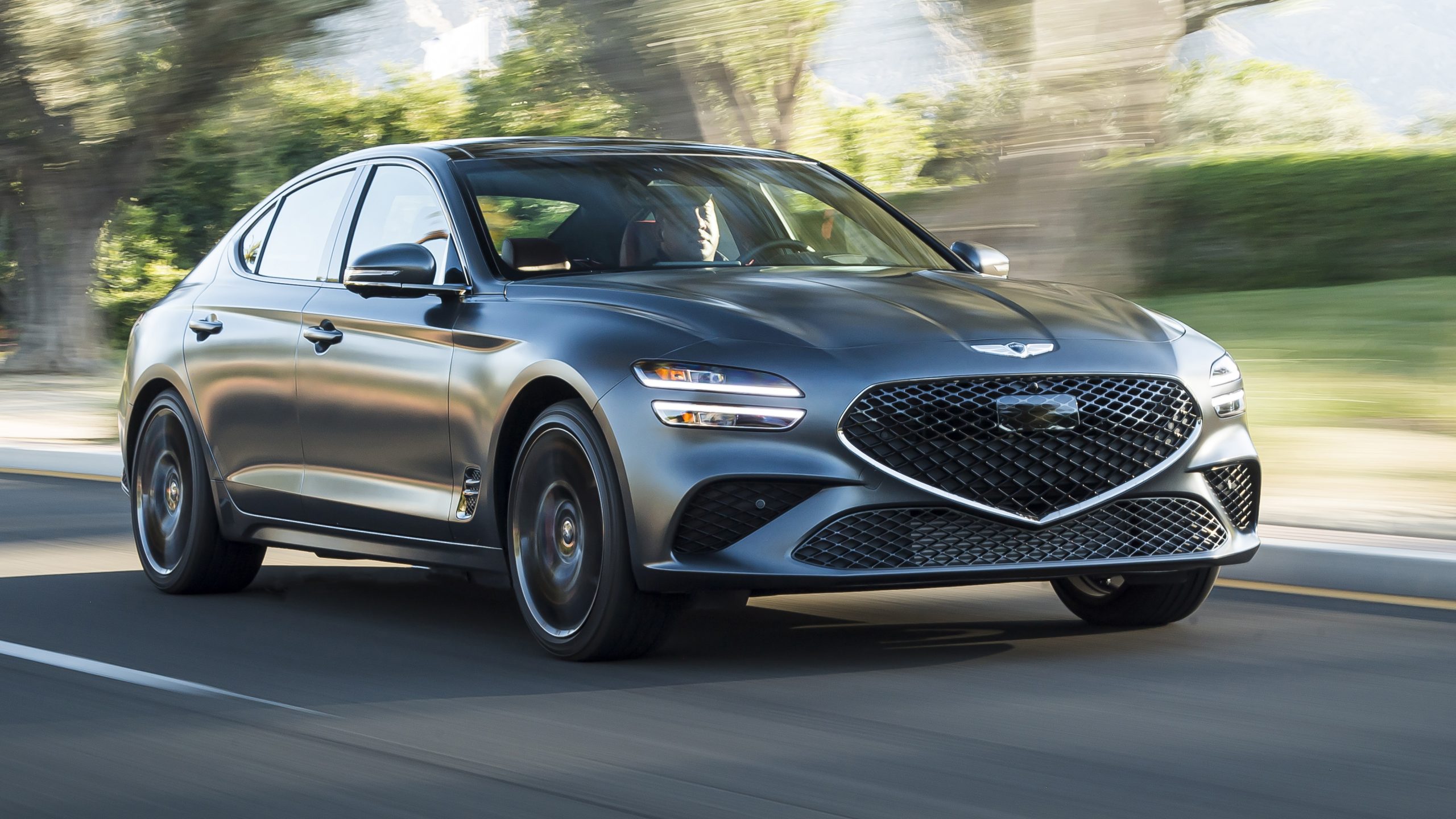 Base Price: $37,525 USD
Think of the Genesis G70 as the more luxurious version of the Kia Stinger, but without a significantly large price premium. Suffice to say—with a posh interior and sporty driving dynamics—the G70 is well poised as the bargain buy in this segment, and should be viewed as a direct competitor to the Mercedes-Benz C Class and BMW 3 Series when it comes to the spec sheet.
Remarkably, you can still get into a G70 model equipped with the more robust 365 hp 3.3L twin-turbocharged V6 (compared to the 2.0L turbocharged inline-4 in the base models) for under $50K, although the higher Sport Prestige and Launch Edition trims will take you just over the mark. All-wheel drive is a $2,000 option across the range.
Audi A5 Sportback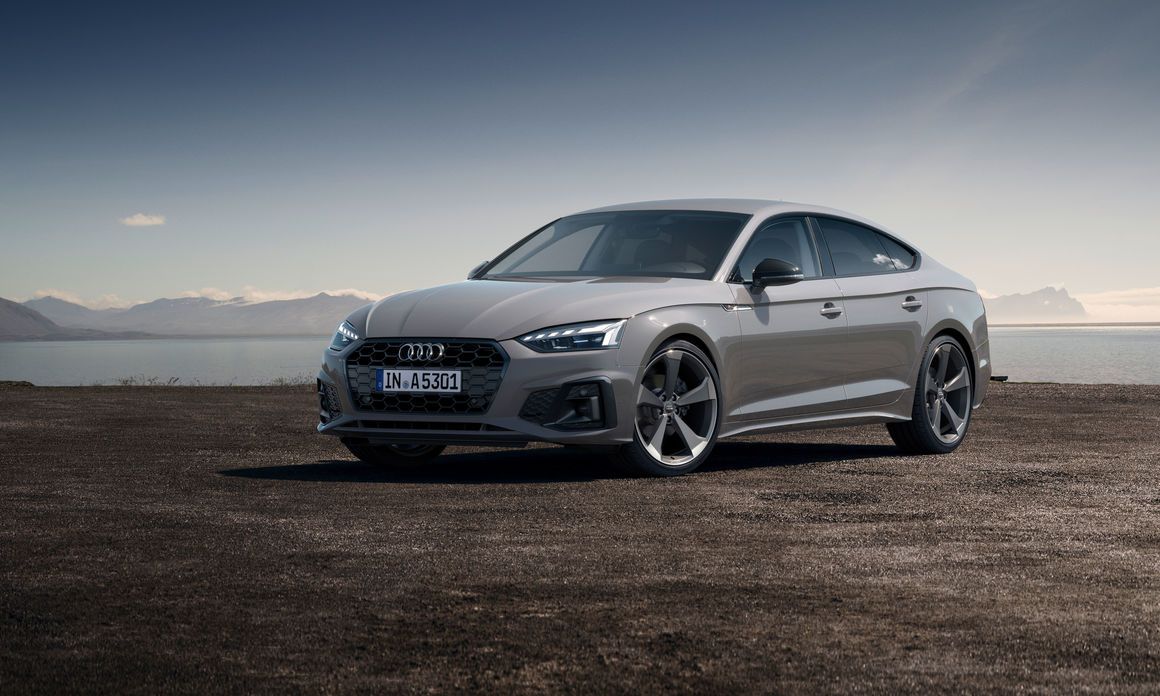 Base Price: $44,545 USD
The Audi A5 Sportback has the highest cost of entry on our list, but it is also the most advanced car in terms of features and technology. For starters, all A5 Sportback models come standard with a turbocharged inline-4 with a 12-volt mild hybrid system and all-wheel drive, producing up to 261 hp in the '45'-level trims.
In other areas, there's that same Audi character that the automaker has fine-tuned over the years—so you can expect excellent ride quality, sporty driving dynamics, plenty of standard features, and that typical four-ringed swagger in the cockpit. In terms of appearances, I'd have to say that it's also the best looking car that we've selected.